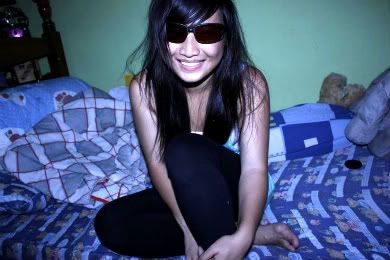 Now you've gone all silent;
& I miss you so much more.
I'M SO FRIGGIN HAPPY :DDD
The St James flea market was a total blast (: I bought many items-
2 Dresses, 2 Vest, 2 pair of shoes, 1 faded blue jeans, 1 high waist shorts
. All at the price of $71+! (: Cheap thrills. A happy girl is one tt gets what she wants. Esp when it comes to clothes (((: Hee. Mitchell was carrying my stuff & all. Lol thanks Mitchell! Though it was squeezy & kinda dark in some rooms, it's the best flea market i've ever been to. Here's why:
Which flea market is air conditioned??
150 stalls! (:
Super friendly sellers.

I BOUGHT SO MANY CLOTHES (((:



The St james powerhouse flea market was totally awesome! (: Shikin & Farna were there too.
Anyway, after going to the flea market, i headed to Jessica's place to celebrate her birthday. Surprise. Steamboat, laughter, pictures- Tt sums up the whole celebration. The main thing is tt she was contented (: & Their room is damn nice.
& CHC 20 yrs anni was alright. Too bad i missed the 2nd service. 1st Service was not much of a celebration. More of a prayer service. Still, it wasn't too bad (: Umbrellas & the crystal cube thingy were free gifts. Gonna give em to Zy. I woke up at 5.55am just to queue at Kallang. I reached aroun 6.30am. Surprisingly alot of people were also queuing way earlier than me.
It was an extremely long day for me.
Pictures (:
Part of the flea. So cool right? (: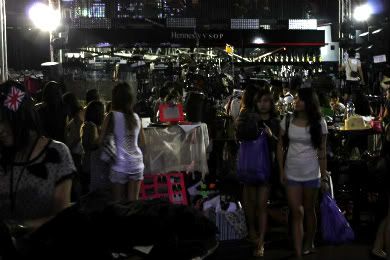 DAPHNE & ME ((((:
So happy to see her (: Doesn't she look prettty (: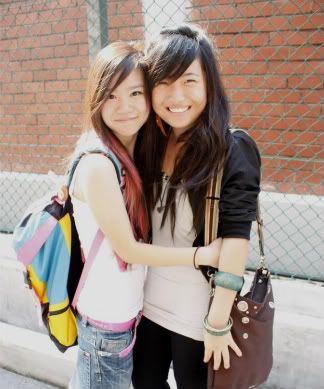 In this picture you can see her beautiful streaks of pink hair. Suits her alot! (:
Daphne ((: She looks really great in the streaks of pink(: Def not ah lian kind. Far from it.
Mitchell! ((: Thanks for helping me. You rock :D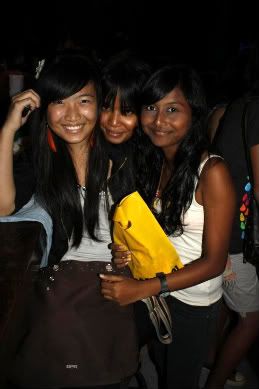 Me, Shi kin & Farna (: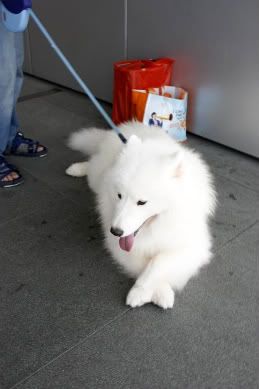 This dog is damn huge-white-furry.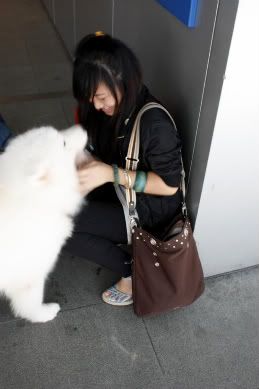 Wanted to take a photo with it, but it cornered me by licking me all over.
Then it jumped on me when i stood up. Lol. Its damn big.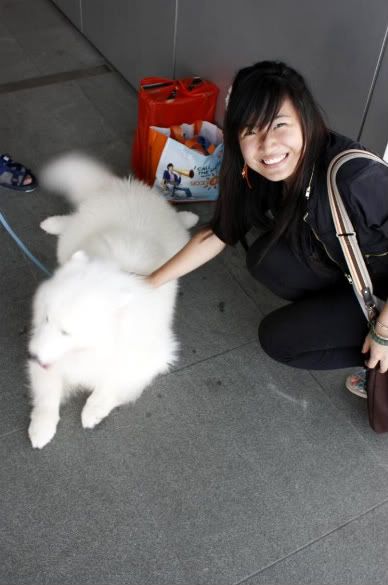 The birthday girl-
Jessica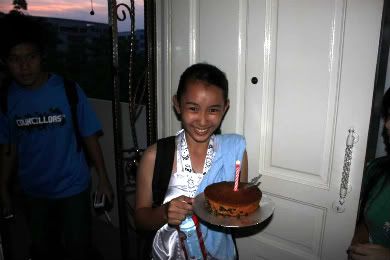 Her classmates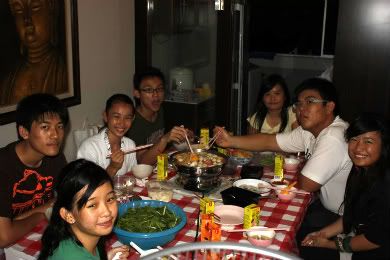 With us (:
Jessica & Stacy- Sisters.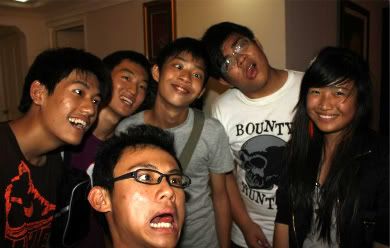 Look at their retarded faces! HAHA. Mine's so normal (: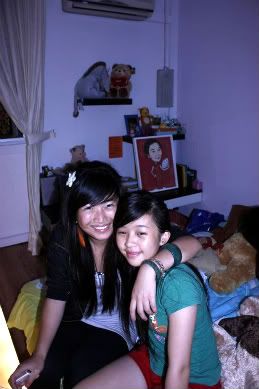 Stussy :D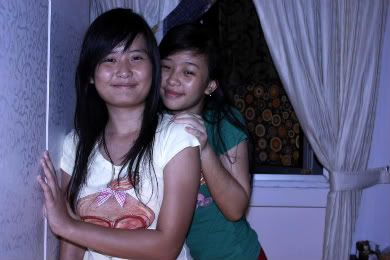 Xin ni & Stacy
Eeyore (: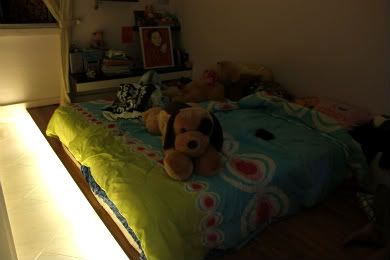 Very cosy kinda feel eh.
It was this dark when i arrived. Tt shows how early i was there. Lol
Soon the sky became brighter.
Look at the gorgeous sun! It was red and the colours of the sky was magnificent. Worth waking up early & witnessing this beautiful creation (: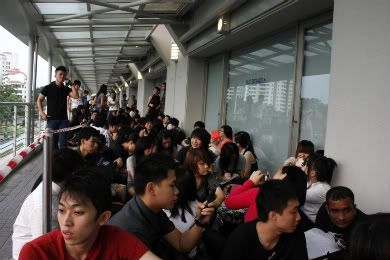 This is only part of the queue! There were more infront & others queuing at the other entrances.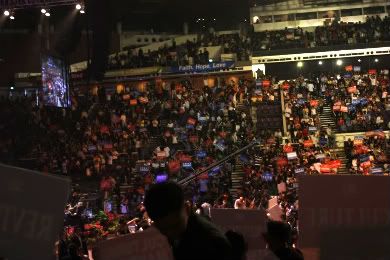 Each cg was given a banner & instead of an applause, those holding the banners must wave it in the air. It was damn cute. Haha