Along Jalan Riang, there are 4 (if i'm not wrong) cafes. All of which, prodcues rly good tasting food! R & i love to go there for their desserts at
Wimbly Lu
. For authentic Italian food,
La Pazziola.
So recently we went there again to have our fav Molten lava cake at
Wimbly Lu
. But we saw a new cafe called 'Rokeby' & decided to give it a try. The young male service staff who served us was very polite & knowledgeable. When asked about what food to recommend or what Rokeby stands for, he confidently answered us. Rokeby to me, is a very nice & quiet place. Food there is not bad, except for the desserts! We tried their chocolate muffin which tasted quite weird. Their other cakes didnt seem as appetizing either. We hopped over to Wimbly Lu aft our dinner. Hahaha desserts MUST go to Wimbly Lu! U wont be dissapointed w their super delicious desserts trust me! (:
Anw, Rokeby is a rly nice place to hang w friends. Main courses seem pretty yummy. I will def go back agn to try the other dishes! (: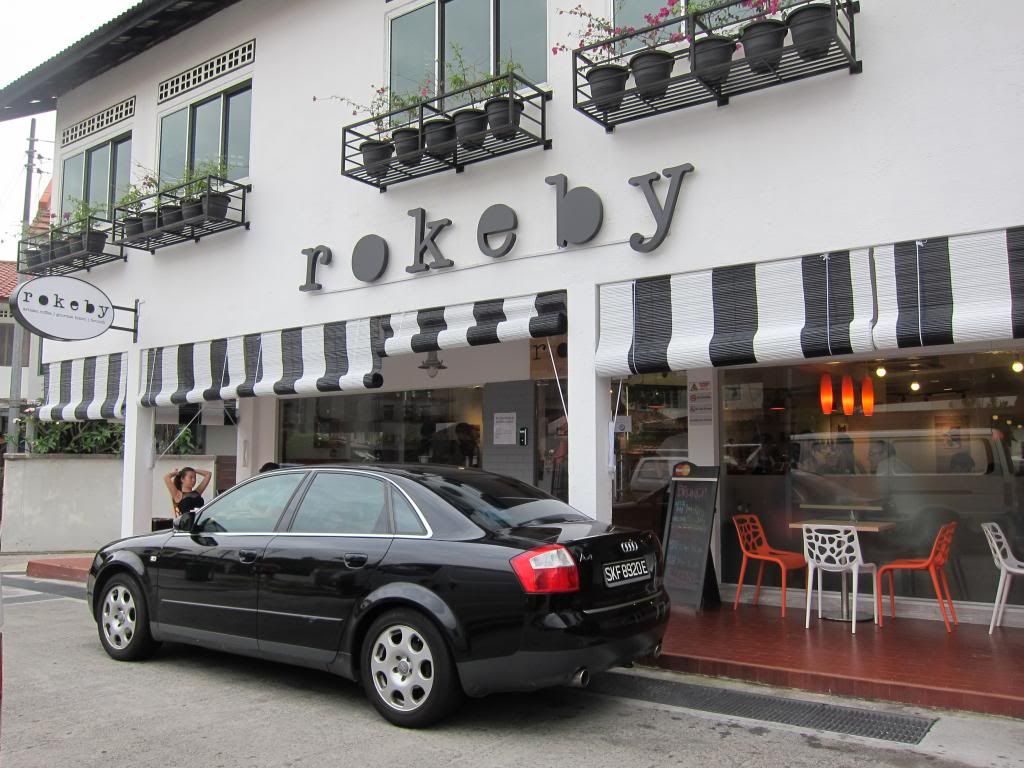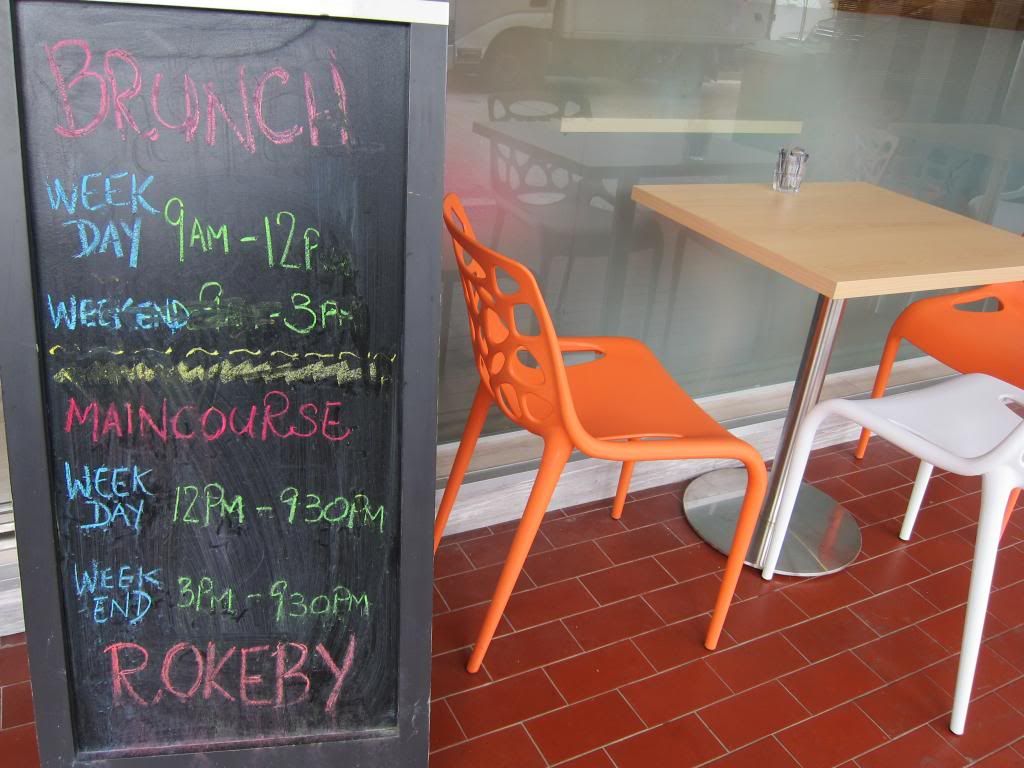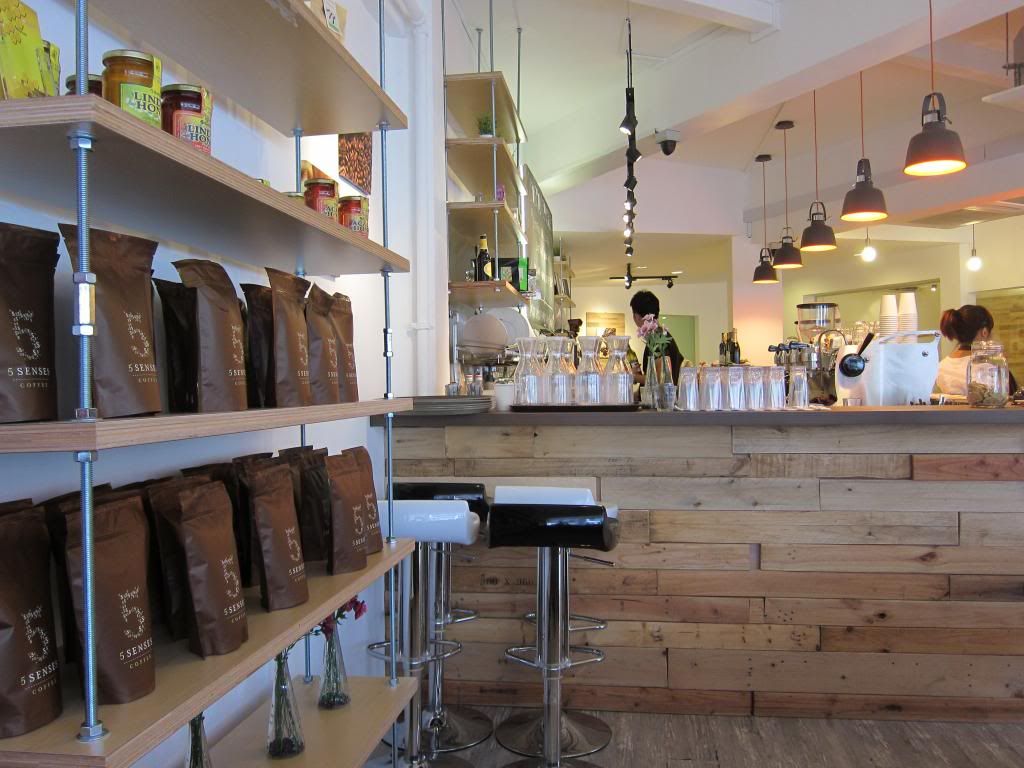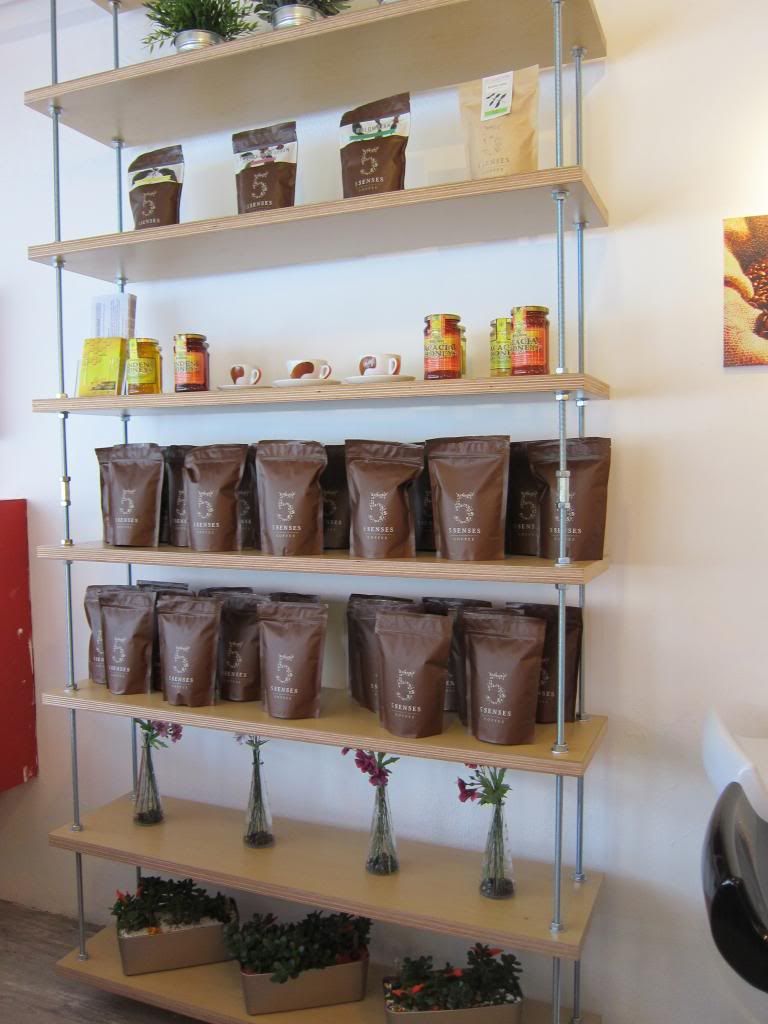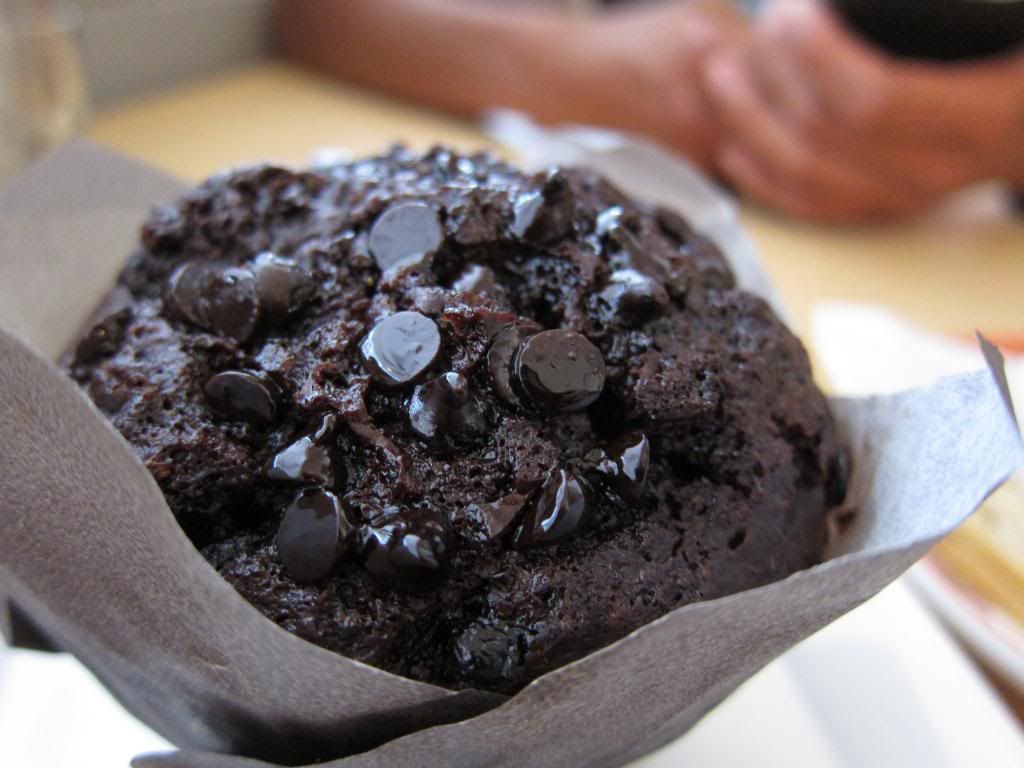 Chocolate muffin
.
Looks pretty yummy right? But it had a weird aftertaste which R & I disliked a lot.
The Moo Burger
. (Beef patty, caremelized onions, gruyere cheese, fries & side salad.)
I was told this was one of their hot favourites. The patty was tender & juicy. Cooked to my requested doneness- MR. As for the burger buns, it was stone hard! I had to painstakingly dig a hole in my bun cause the outersurface was way too hard to chew & it was hurting my gums.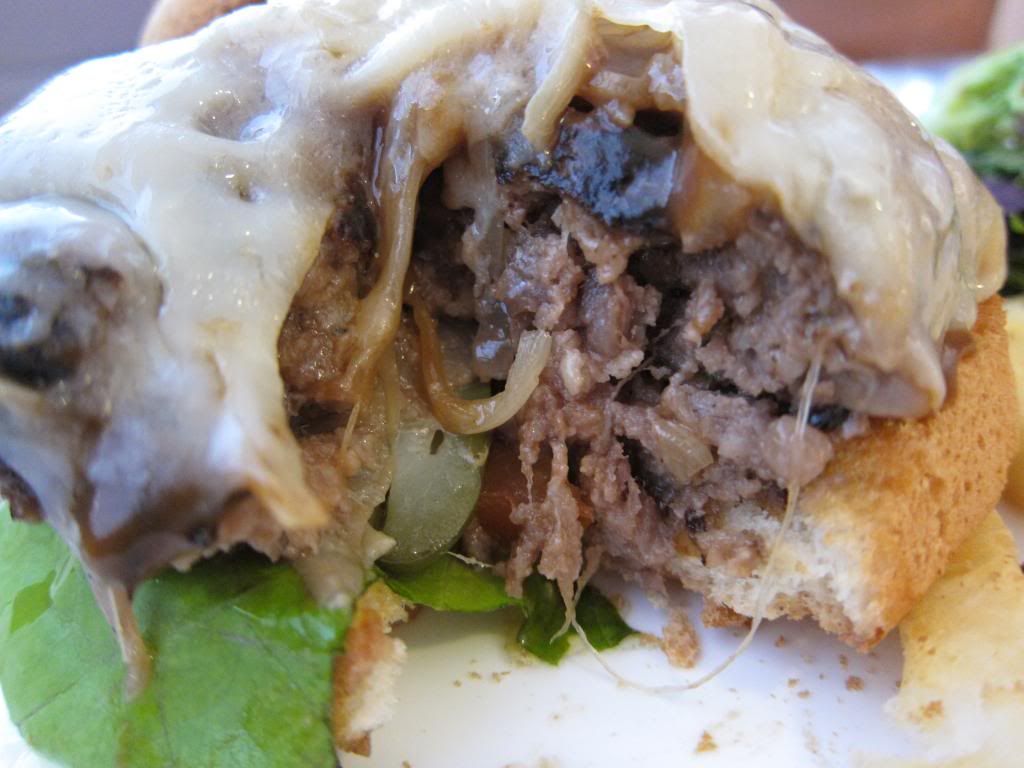 The hole i dug out of my burger buns.
The price range for the food at Rokeby is pretty reasonable. I wld def go back to try their other dishes (: