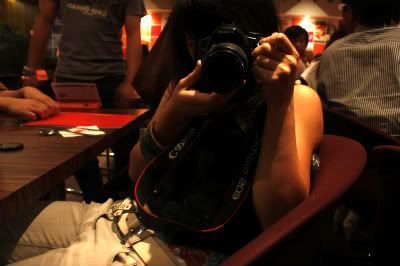 Because living with you is hell.
& This is torture.
Last Sunday was SOT Graduation day. It was kinda fun. & A super camwhore day. Took MANY photos! My sisters & some others were graduating tt day. Bro Joseph preached a really awesome sermon tt day! Haha really powerpack. It was difficult to snap photos of my sisters taking their certificate cause they were both coming from different sides of the stage!! Pst Kong & Pst Tan were standing on each side of the stage giving out the certificate. The twins came up the same time & it was really fast. Lol i tried to snap both of em though.
After the whole graduation, we stayed back to take many more pictures. Lunch with cg & i watched a movie with Zy at Cine. We watched 'G.I Joe'. It's a SUPER SUPER nice movie! :DDD I'm glad i watched it even though initially i didn't want to. Can't wait for the 2nd one to come out (: Dinner was spent with some church friends at Serangoon Gardens.
Well, i did enjoy myself with everyone else. Esp with Zy (: As i was sitting in the cab on the way home, i just felt really really happy. Only he & i knows why (: & I know things are gonna get better & better. Just like we said it will. & It really is :D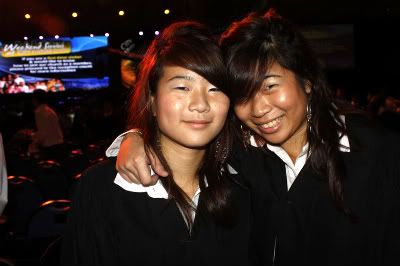 Nik & Tash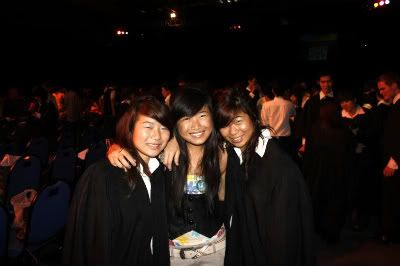 Sisters & i
Tash & i
Bear! (: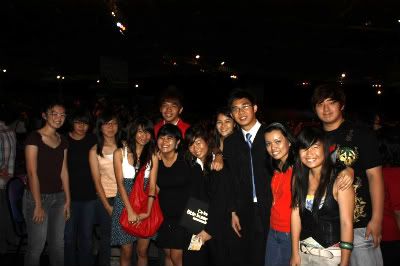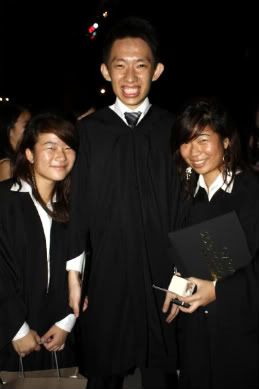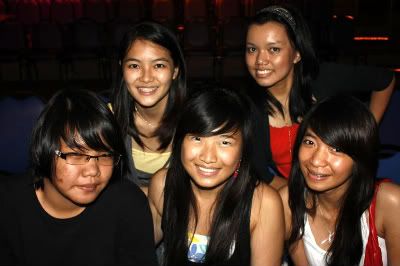 Tash doing some retarded stunt. Lol
Zy :DDD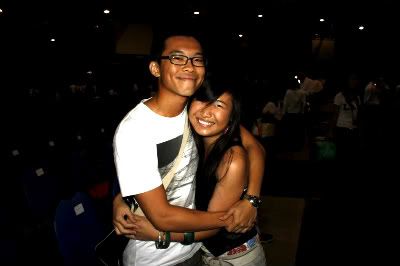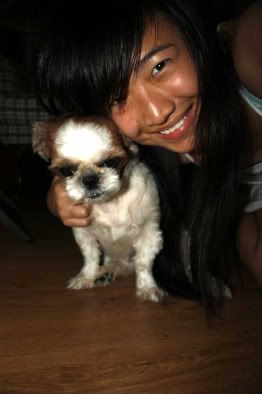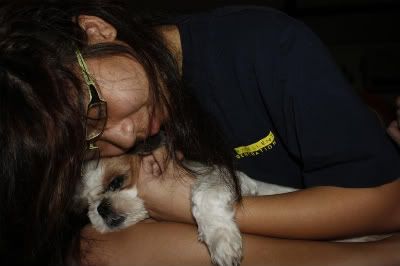 DouDou sleeping. So cute right. Haha