If you've read my post on The colour run event i participated in, you wld hv seen the video i posted too.
So, this post will be all pictures! Ya'll can see the funky costumes ppl wore!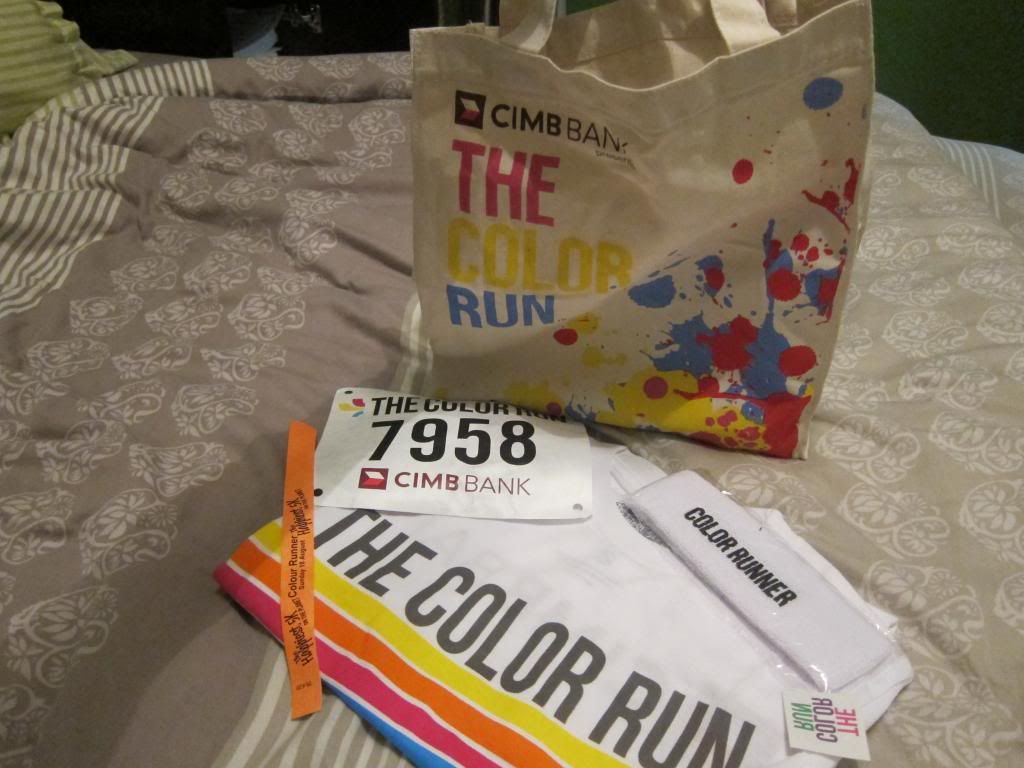 The race pack.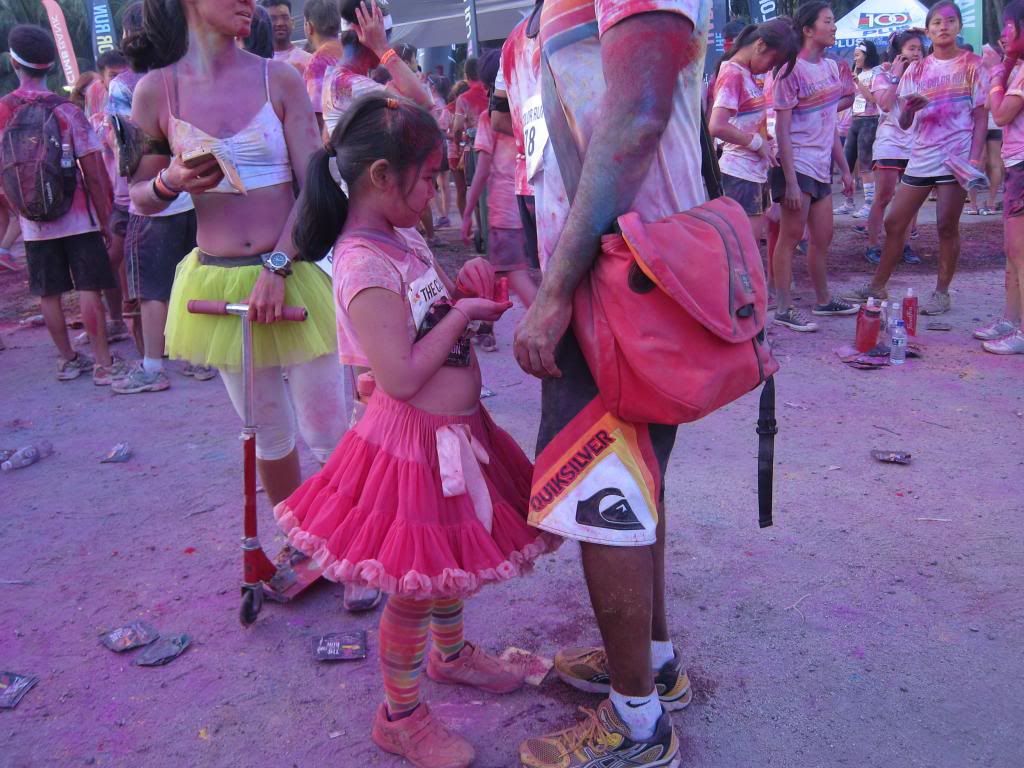 This little girl is so cute! Her ballerina pink skirt is so pretty!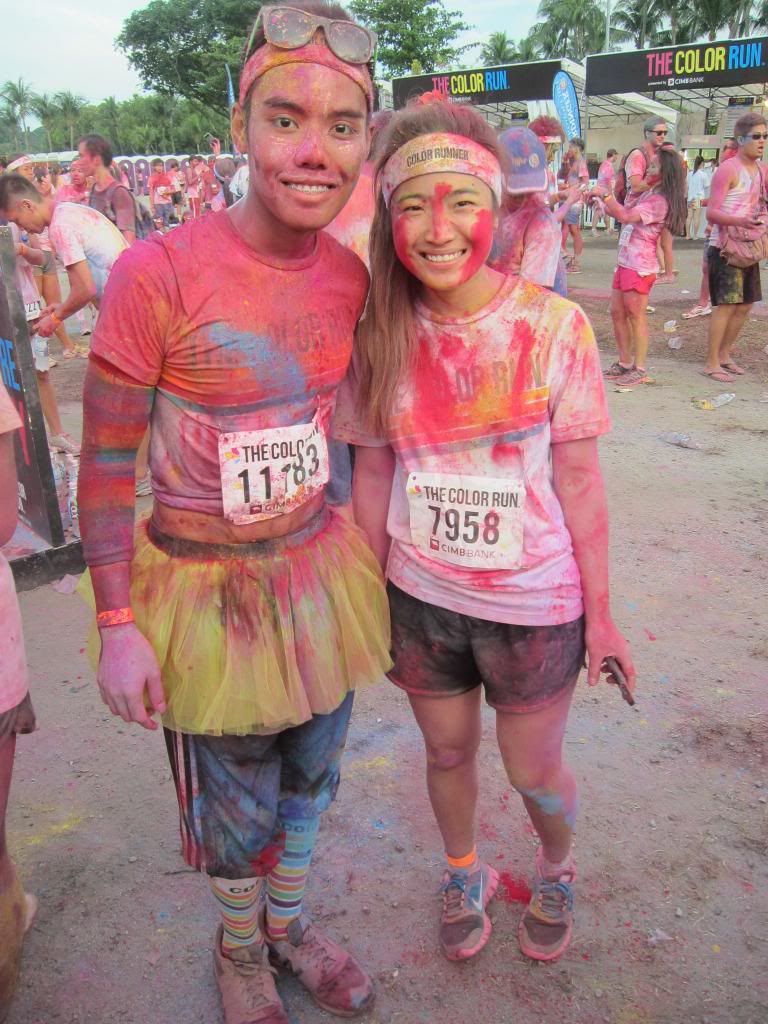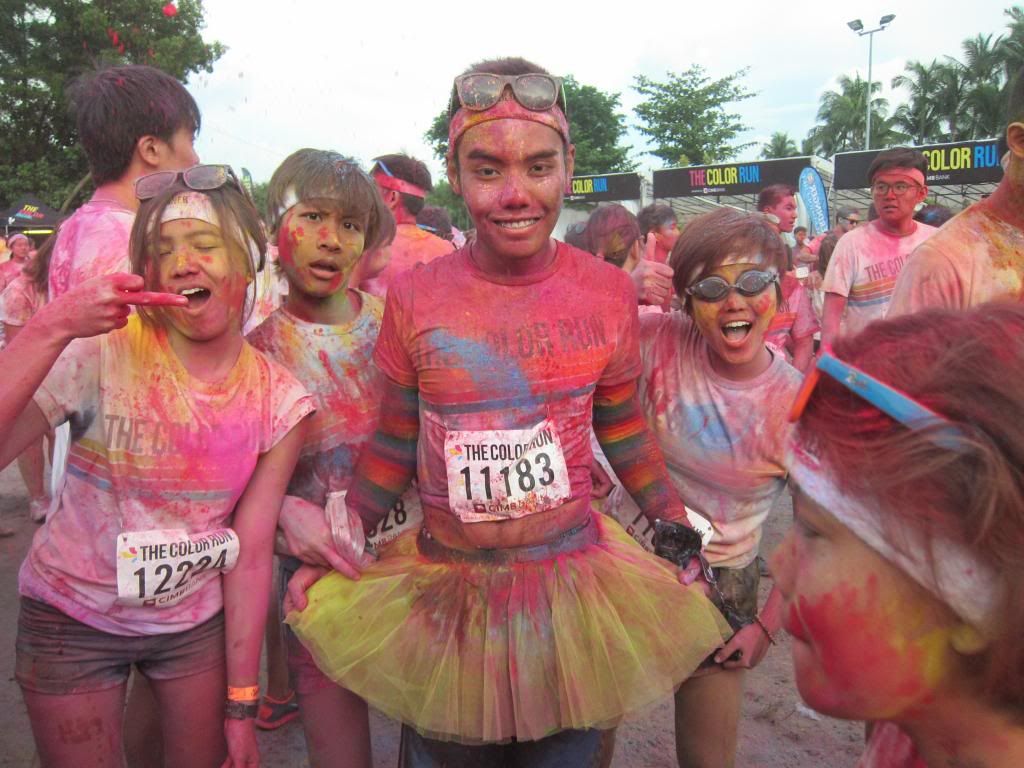 Even guys can wear tutus!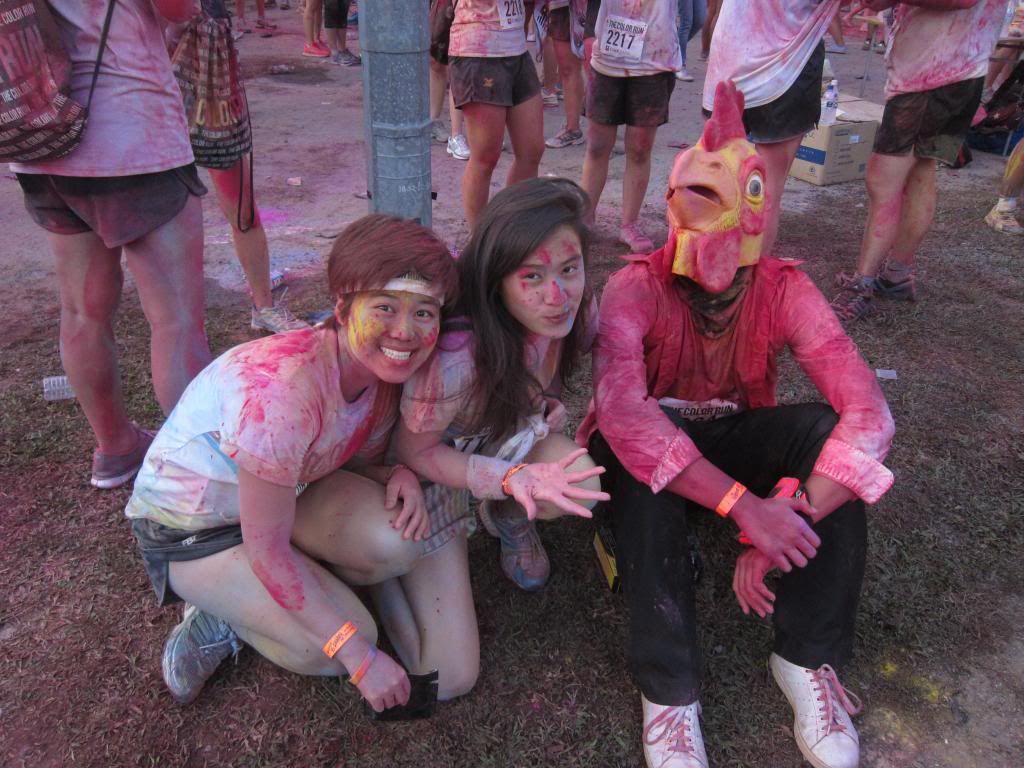 The chicken man.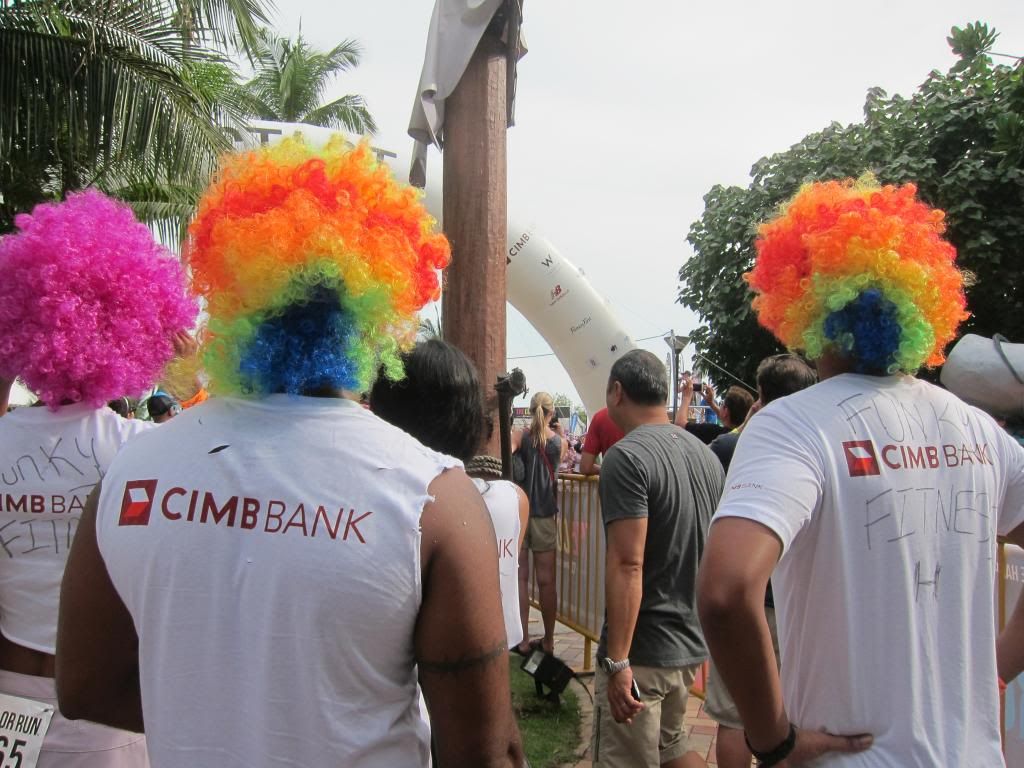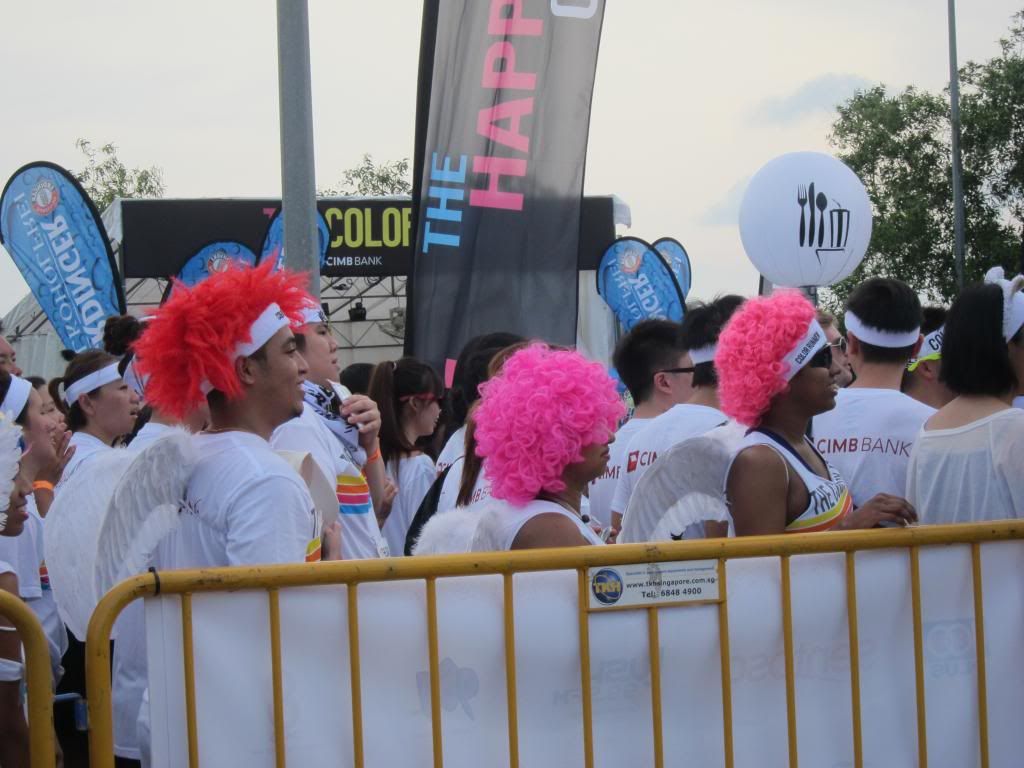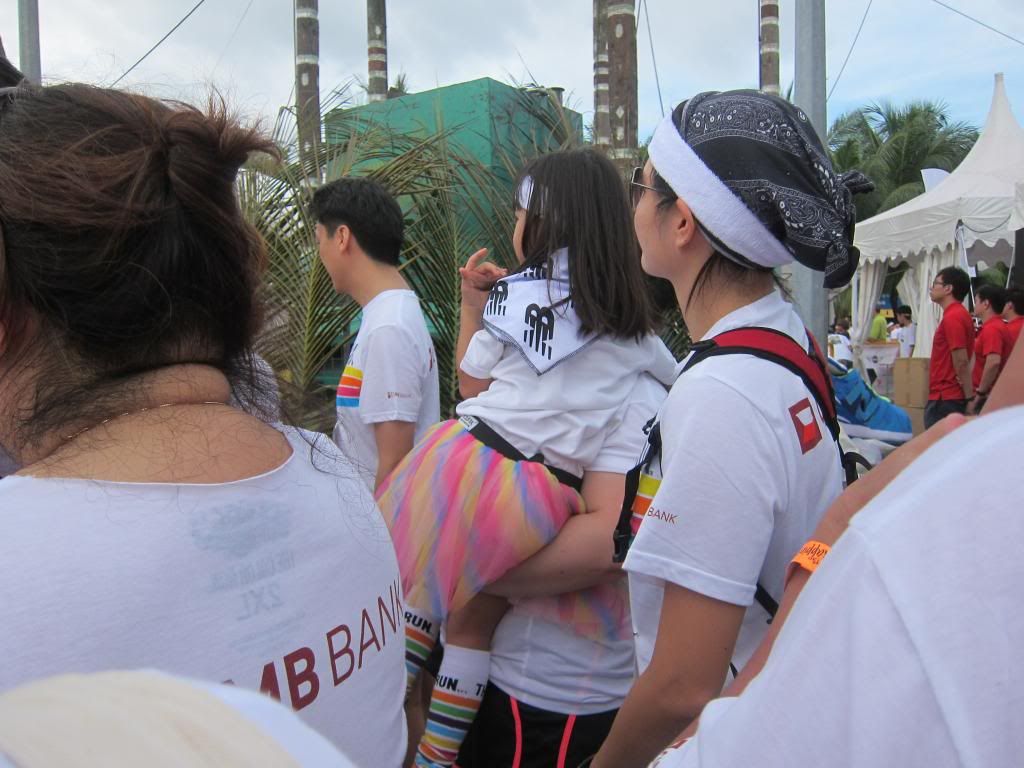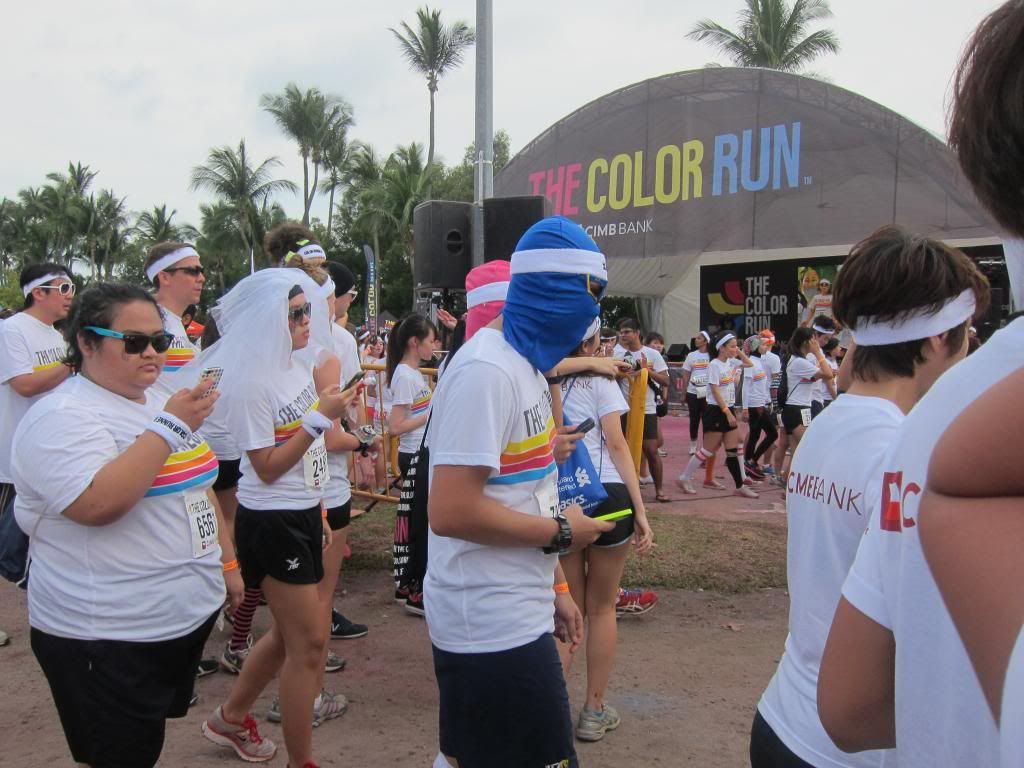 Hahaha this 3 ppl their costume damn own. The girl wore her tutu on the head! Lol looks lika bride.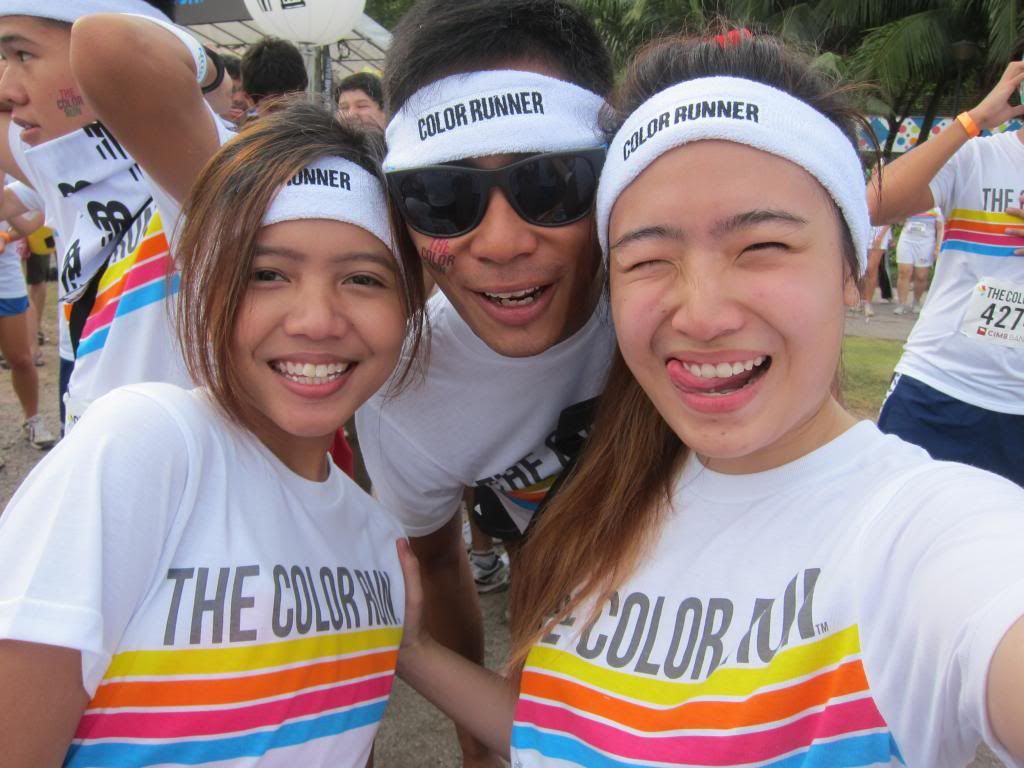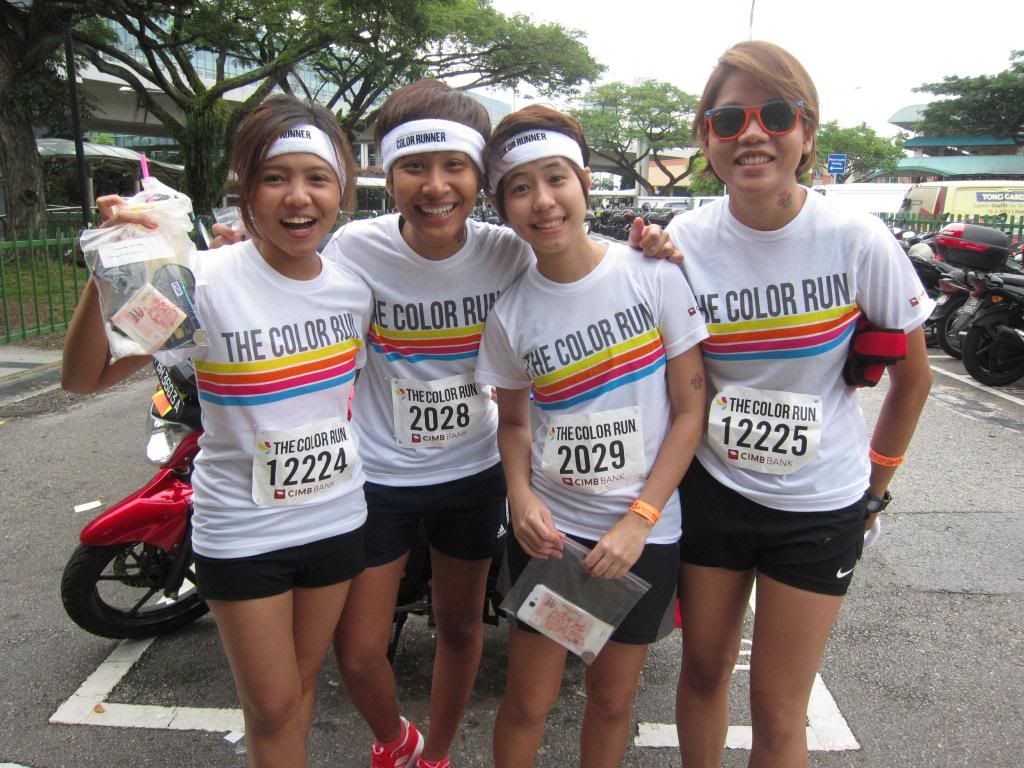 Raihanah's ruggers.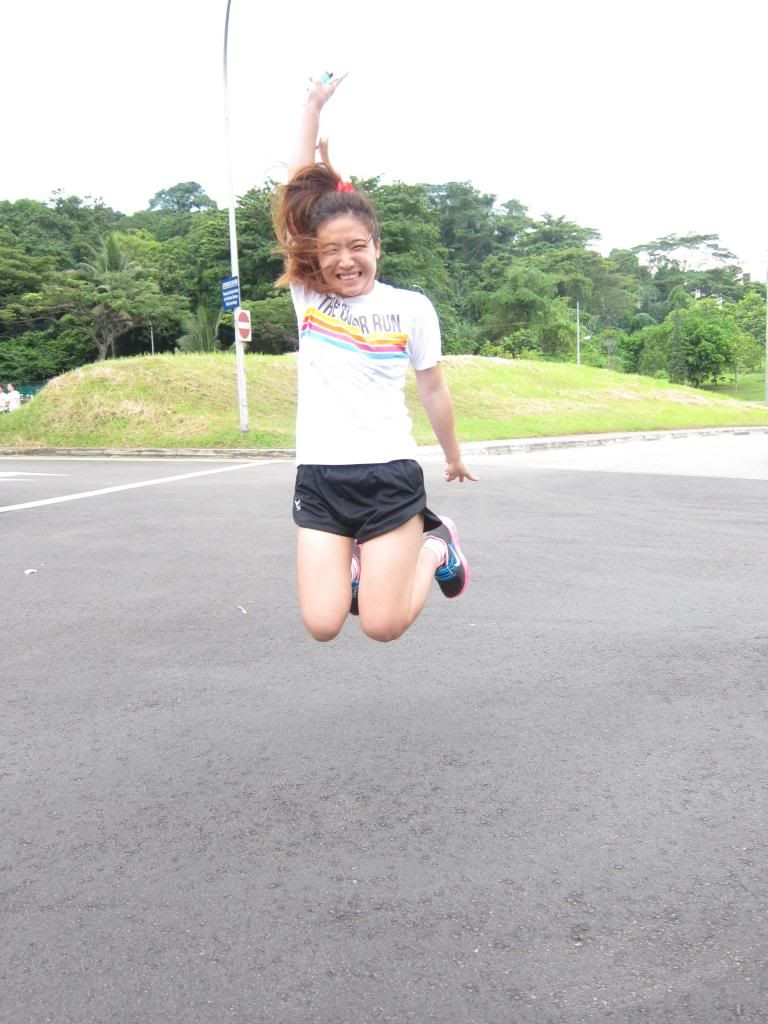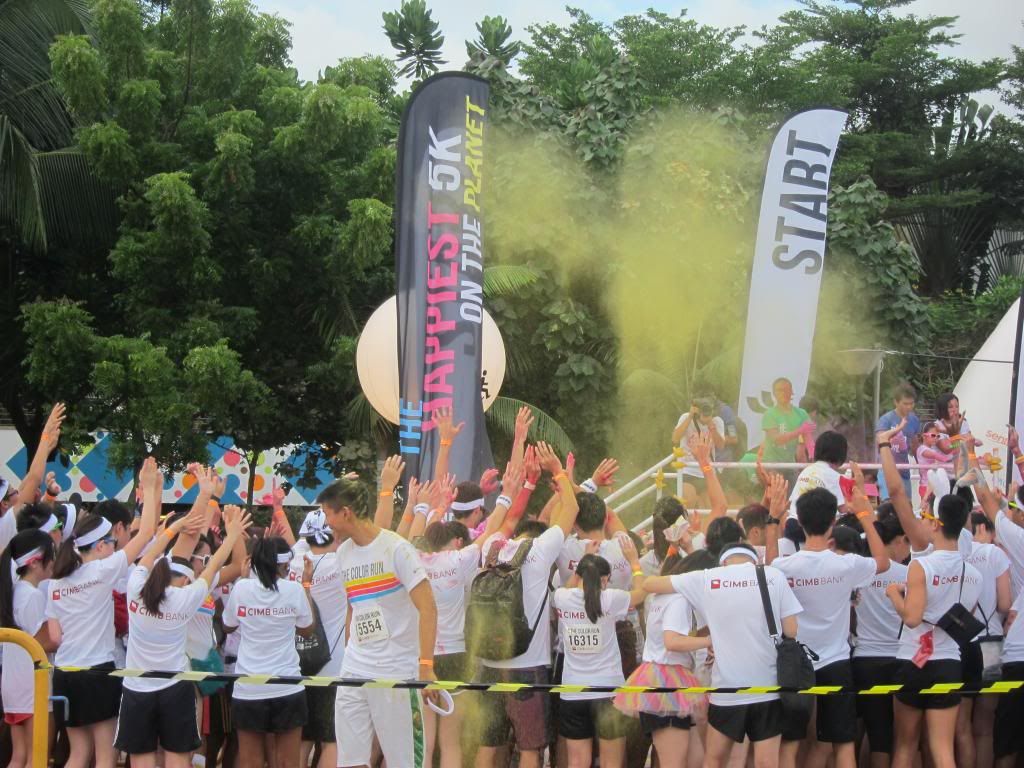 We had to queue up to reach the 'starting line'. We were realeased in batches.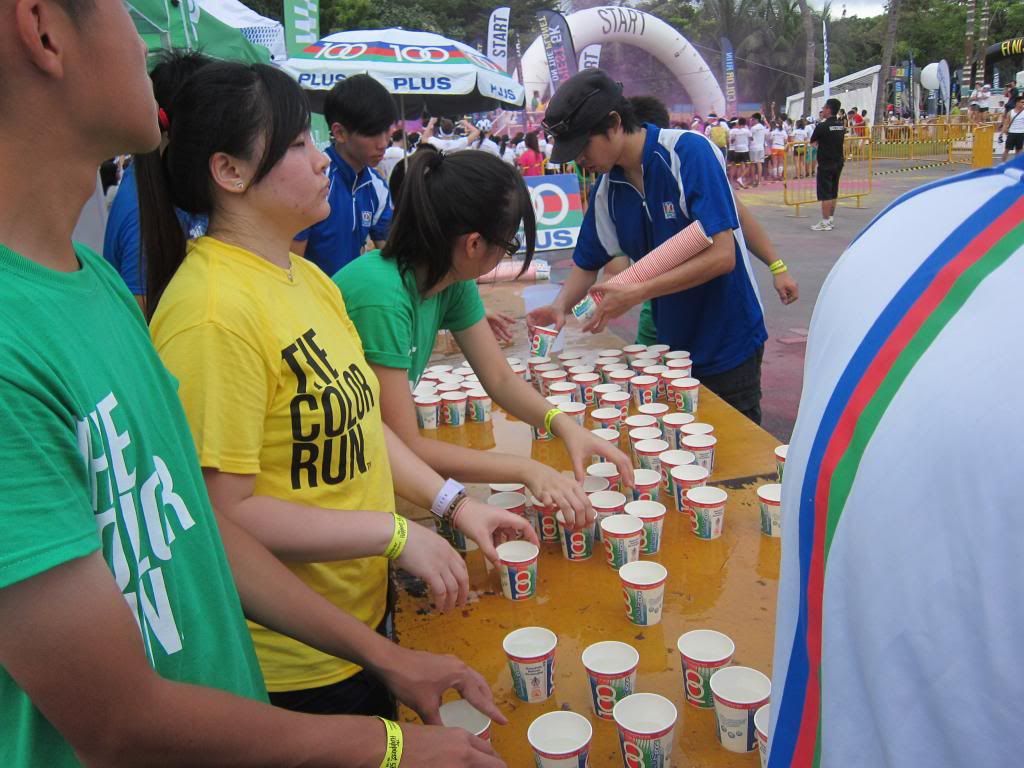 Because the queue was mad long, thank God they had a water point half way through the queue! Was so thirsty man.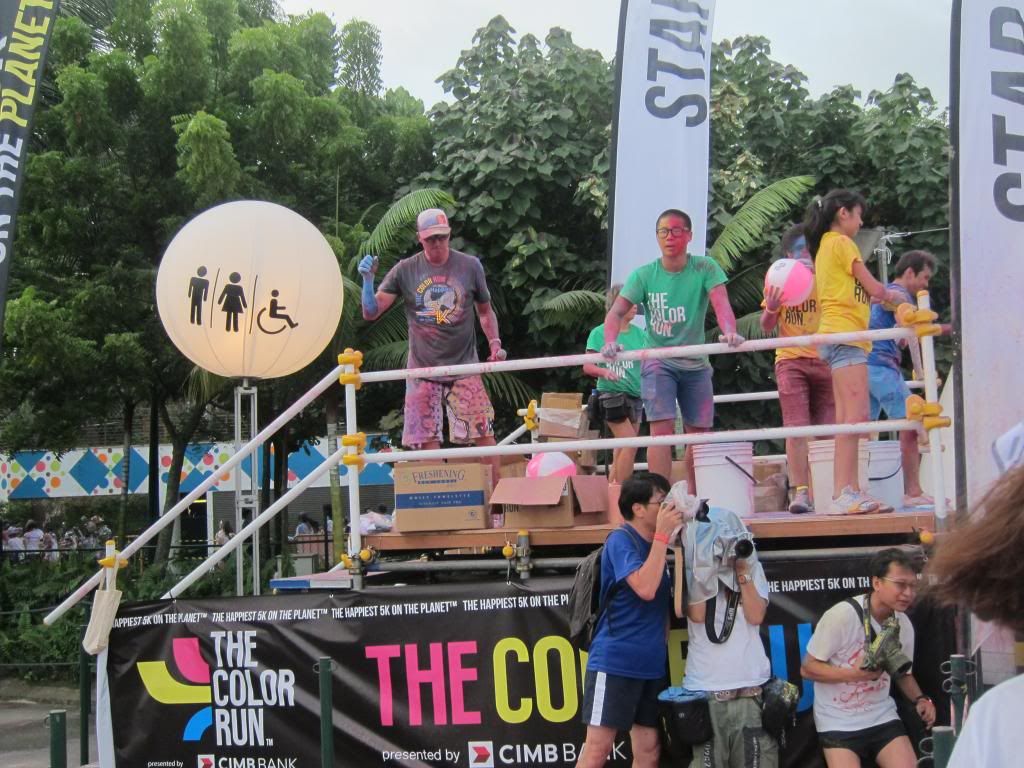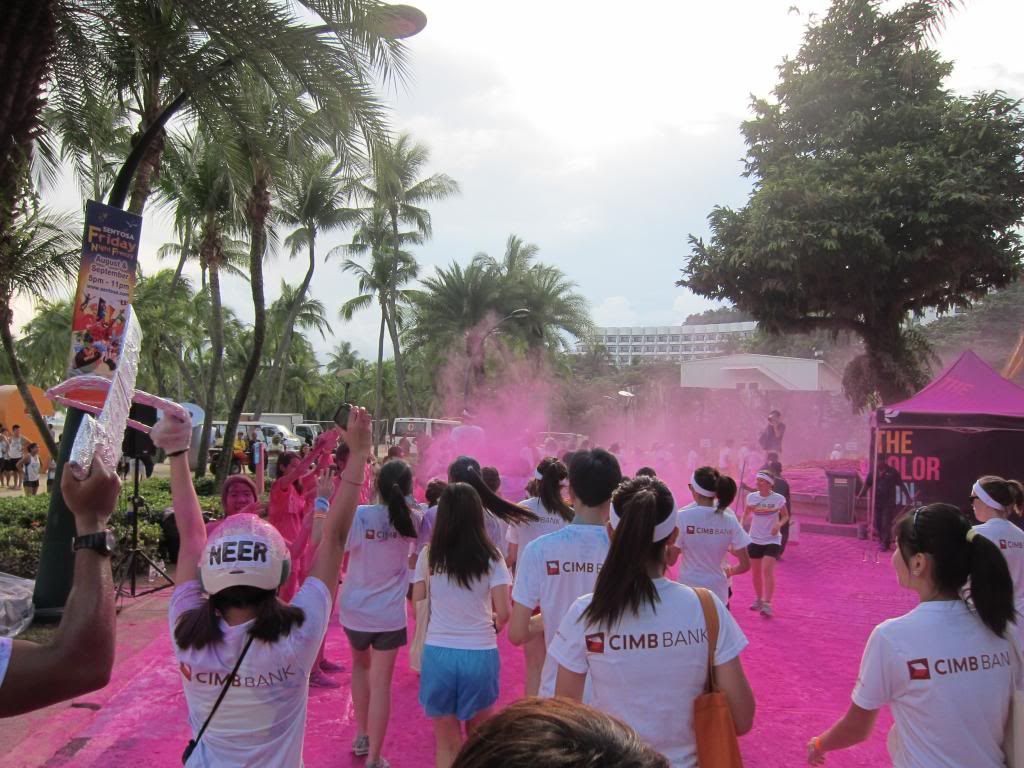 The 1st km, was Pink!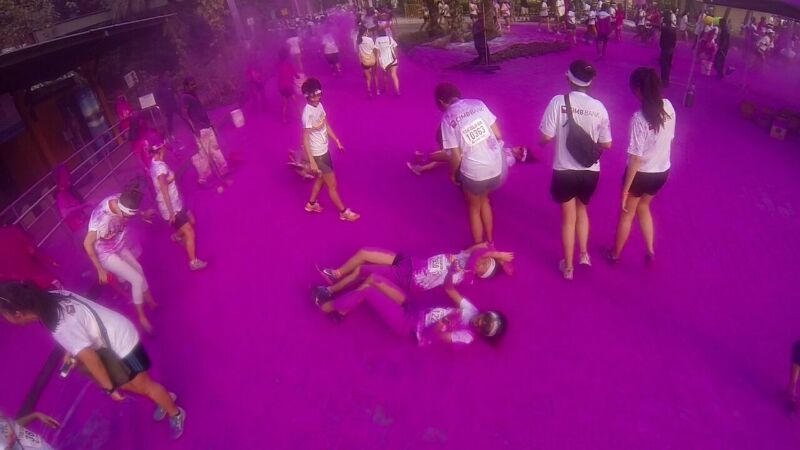 Rai & i rolled on the coloured ground! HAHAHA.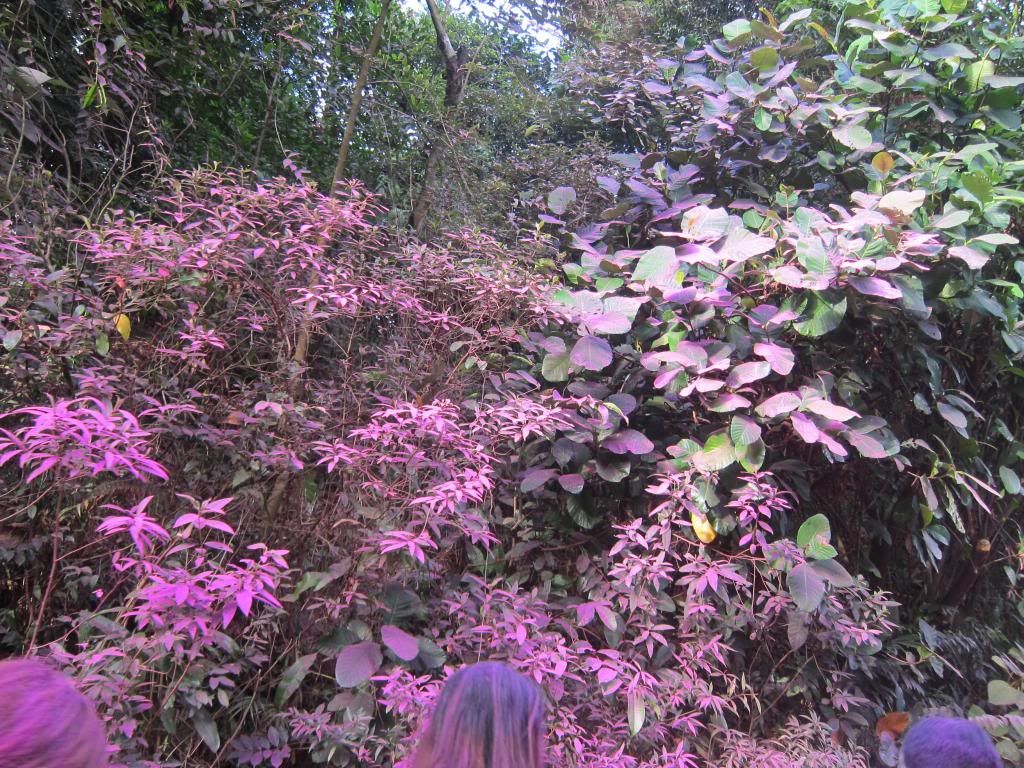 Look at the trees!! HAHAHA it turned Pink too!!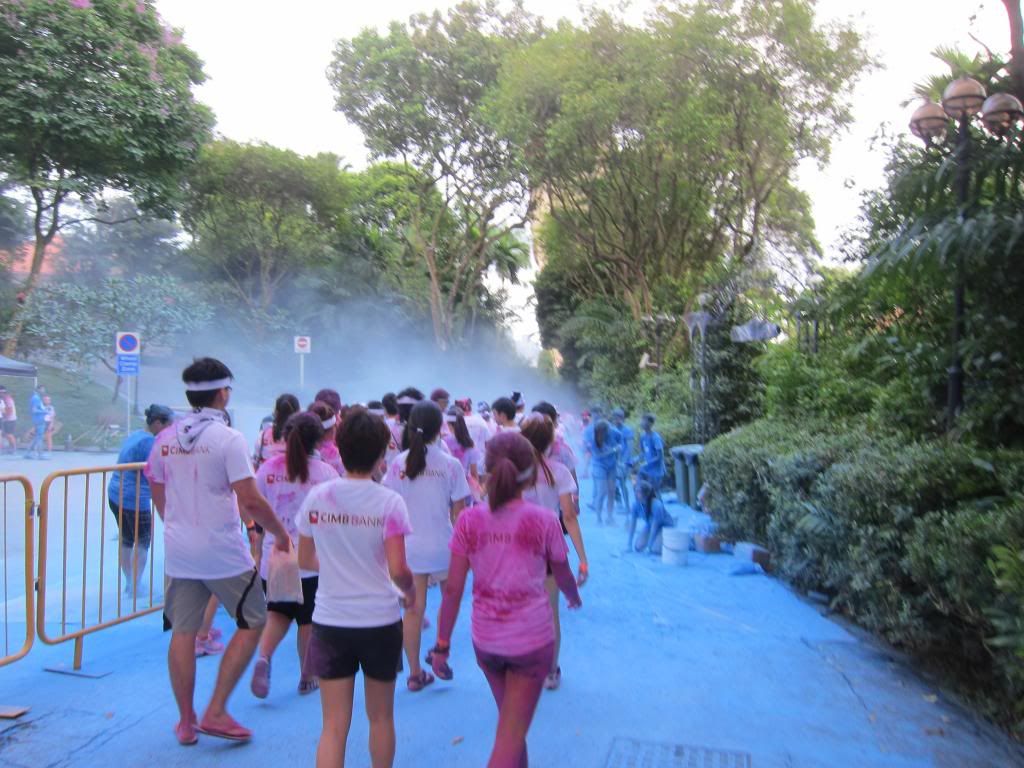 2nd km, Blue!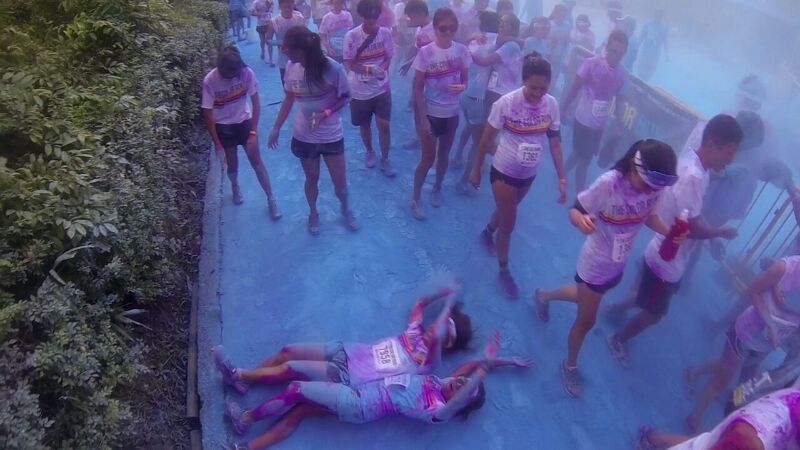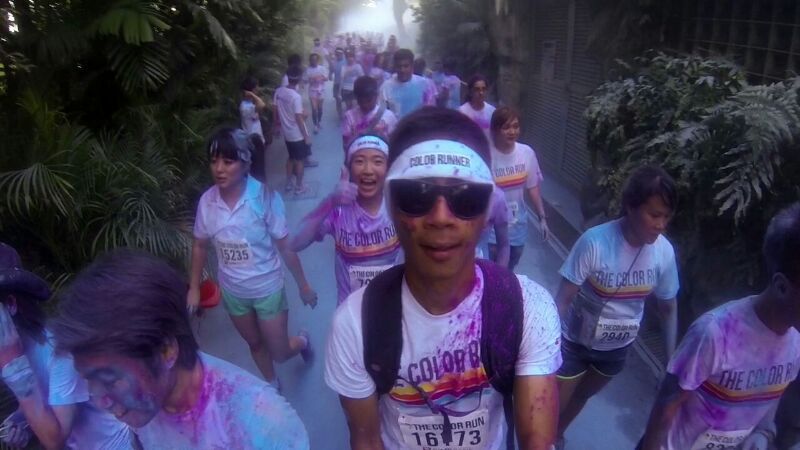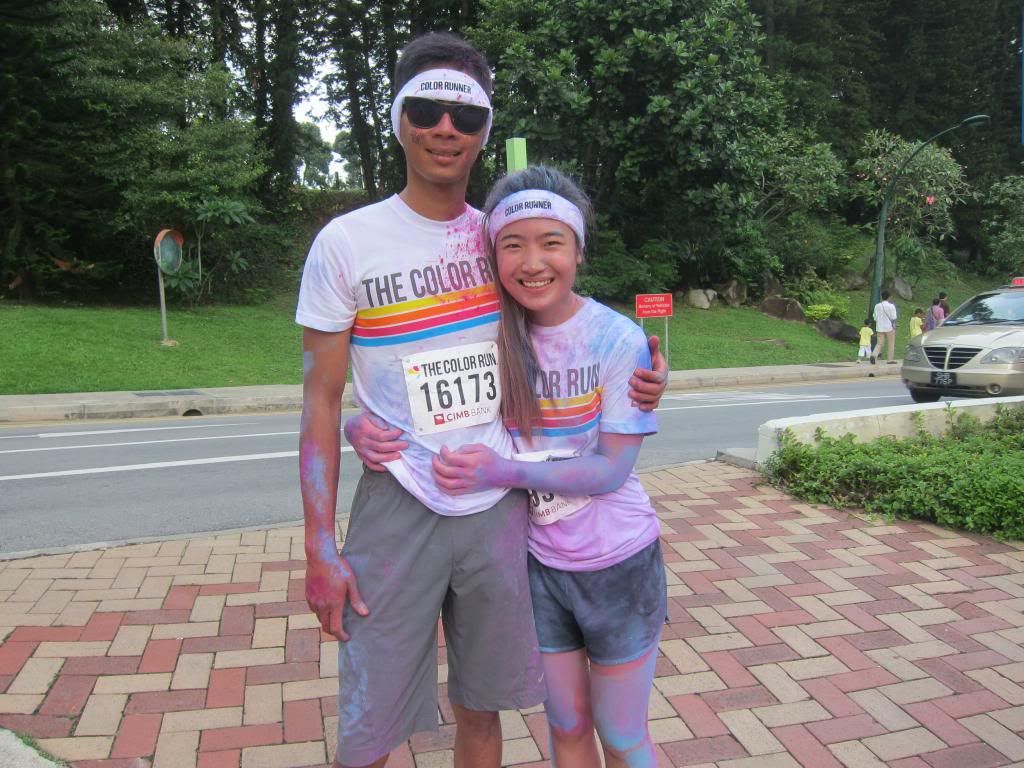 A mix of Blue & Pink!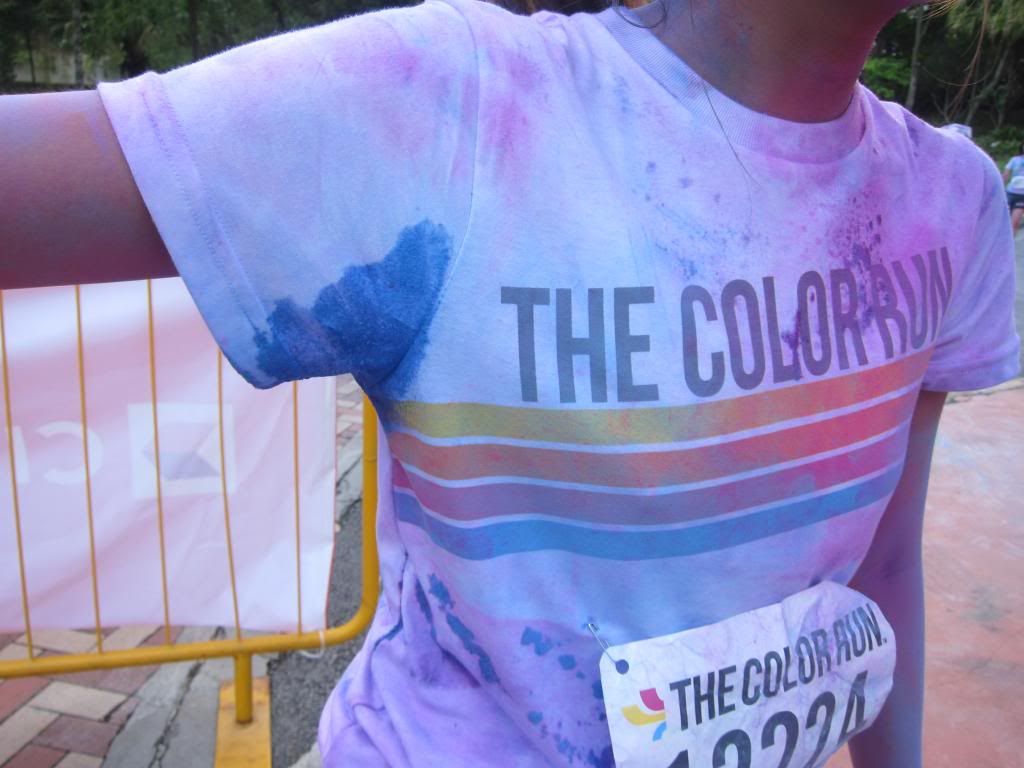 Banana's wet armpits turned blue! Hahahaha.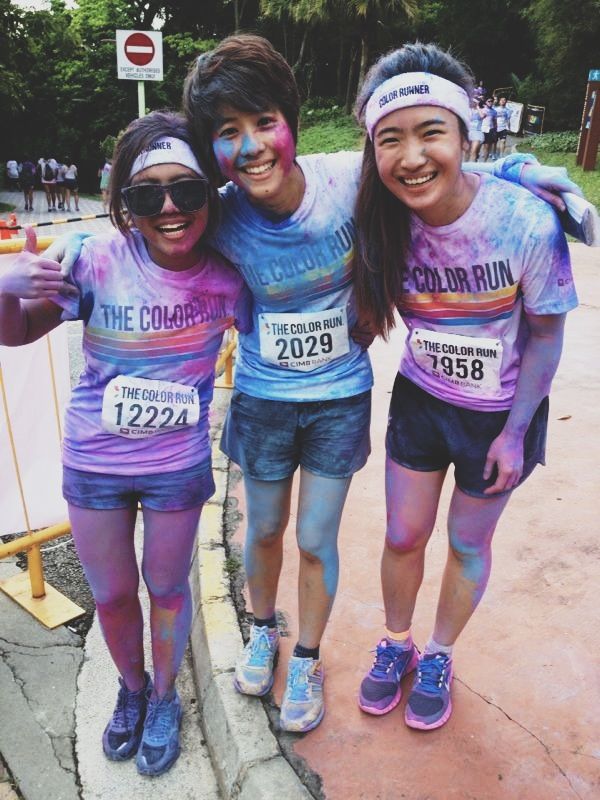 Walking hand in hand w bunny :*)
3rd km, Yellow!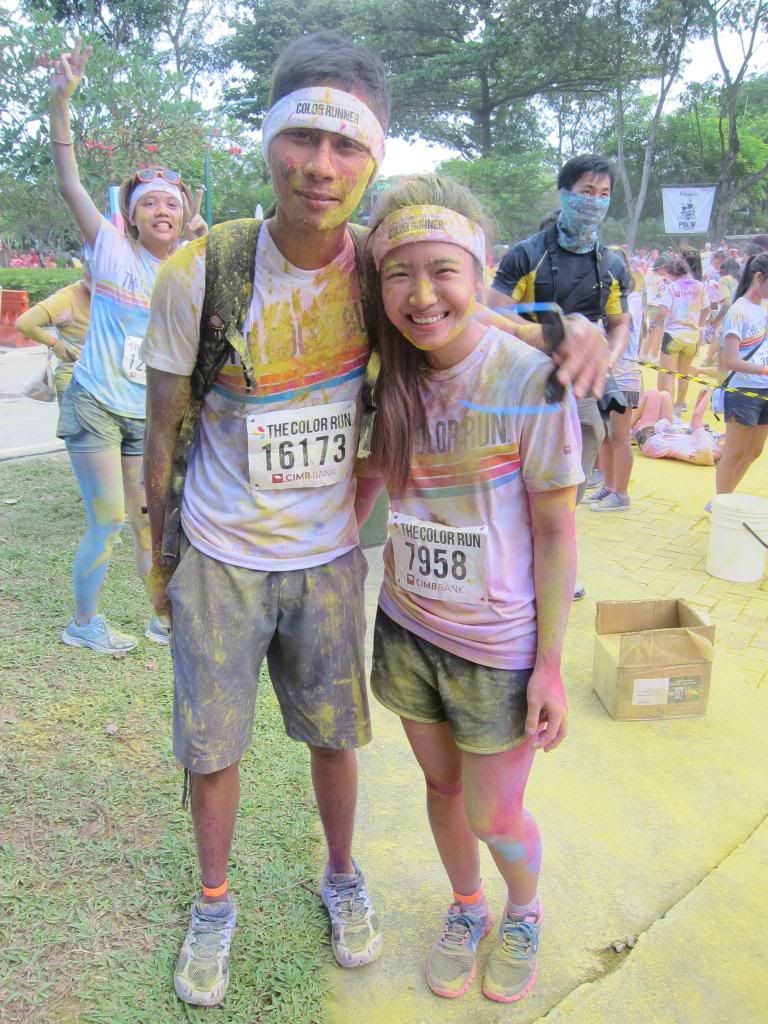 If u look closely, my eyebrows are yellow too. Which made me laugh real hard when i realised! LOL!
4km, Red!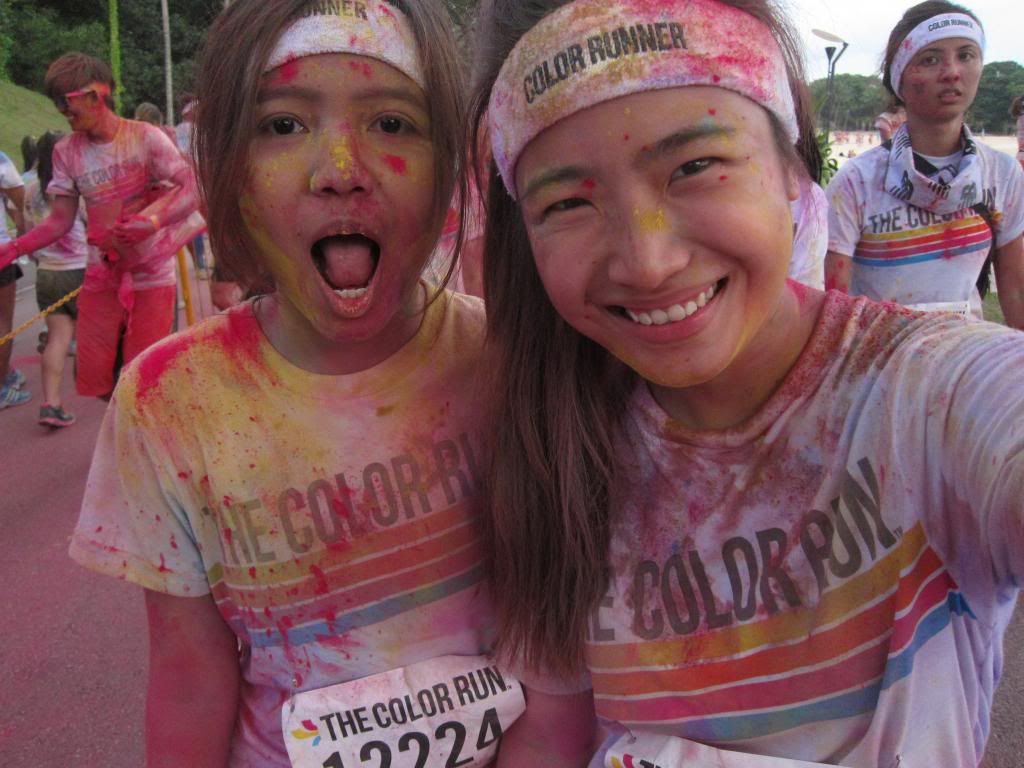 Aft walking through the Red zone which was the 4th km. No one wanted to get the red cause it overwrites ALL other colours & its rly difficult to wash off!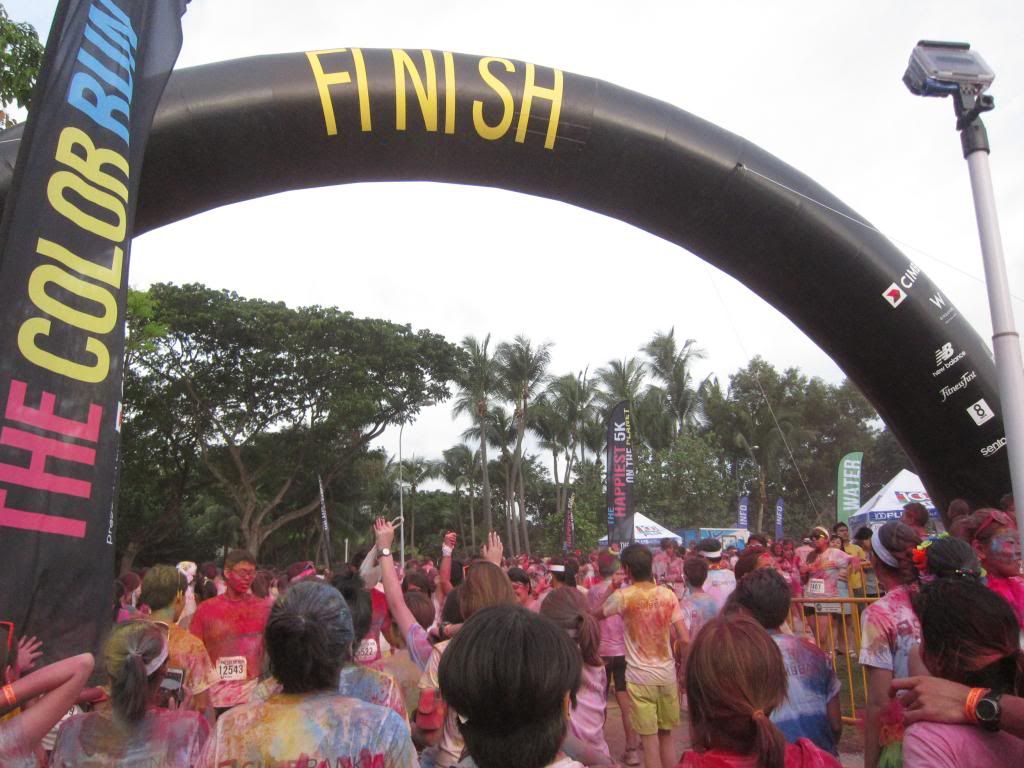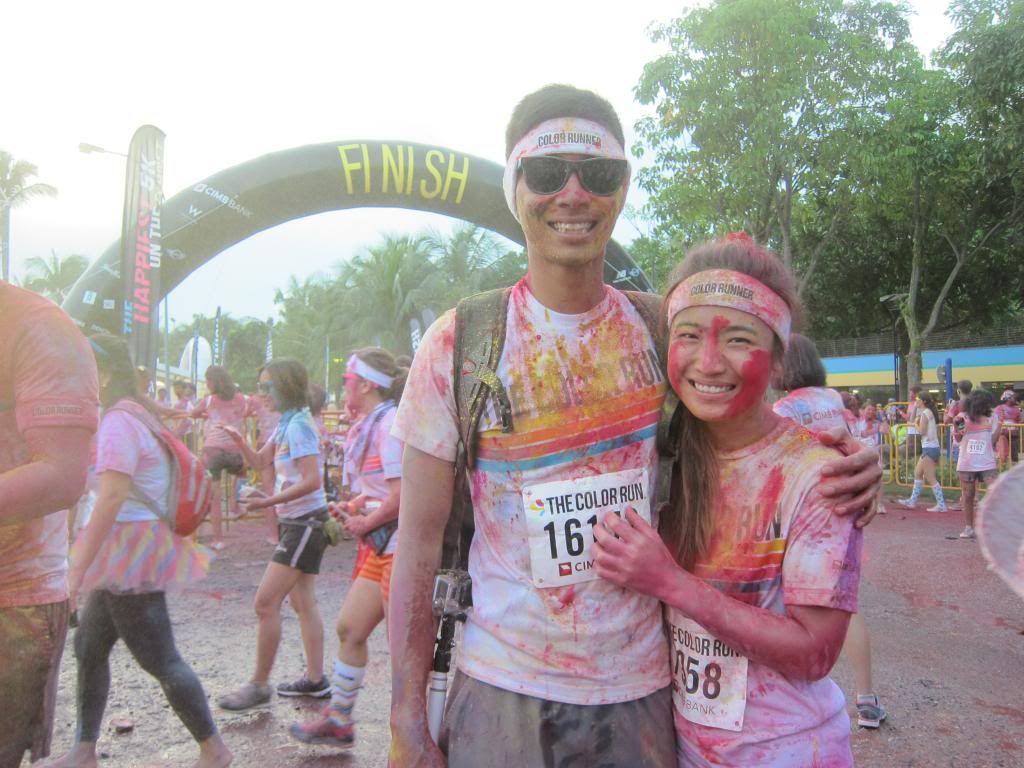 :*)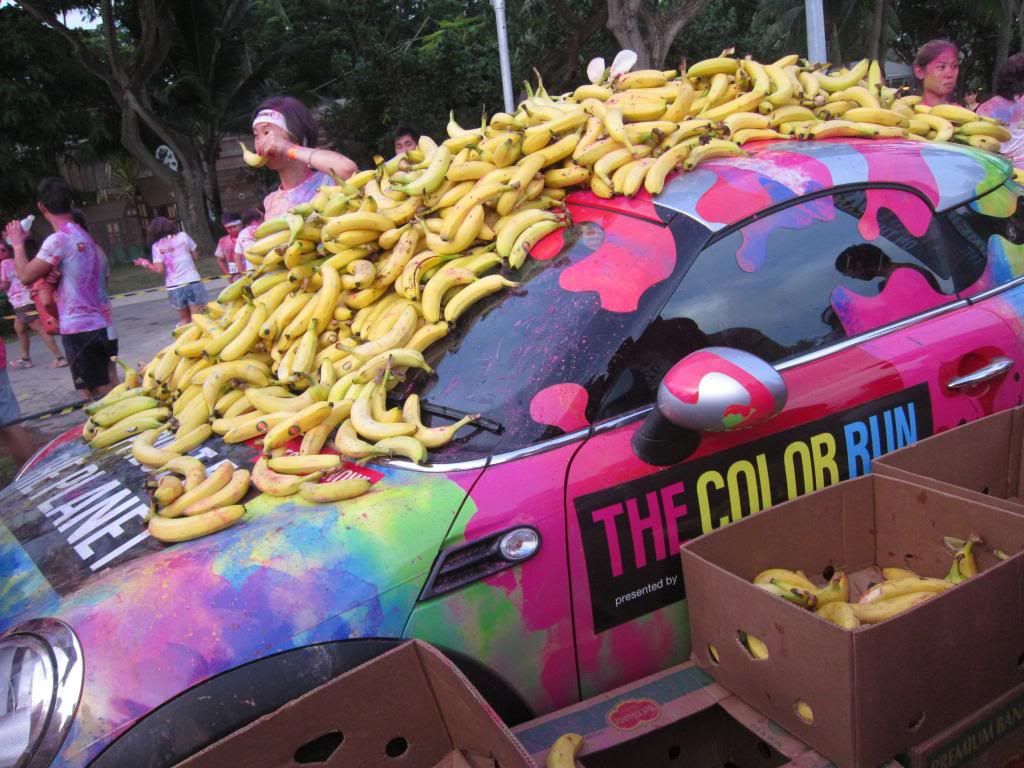 They had 2 carful of bananas!! Super alot la. Lol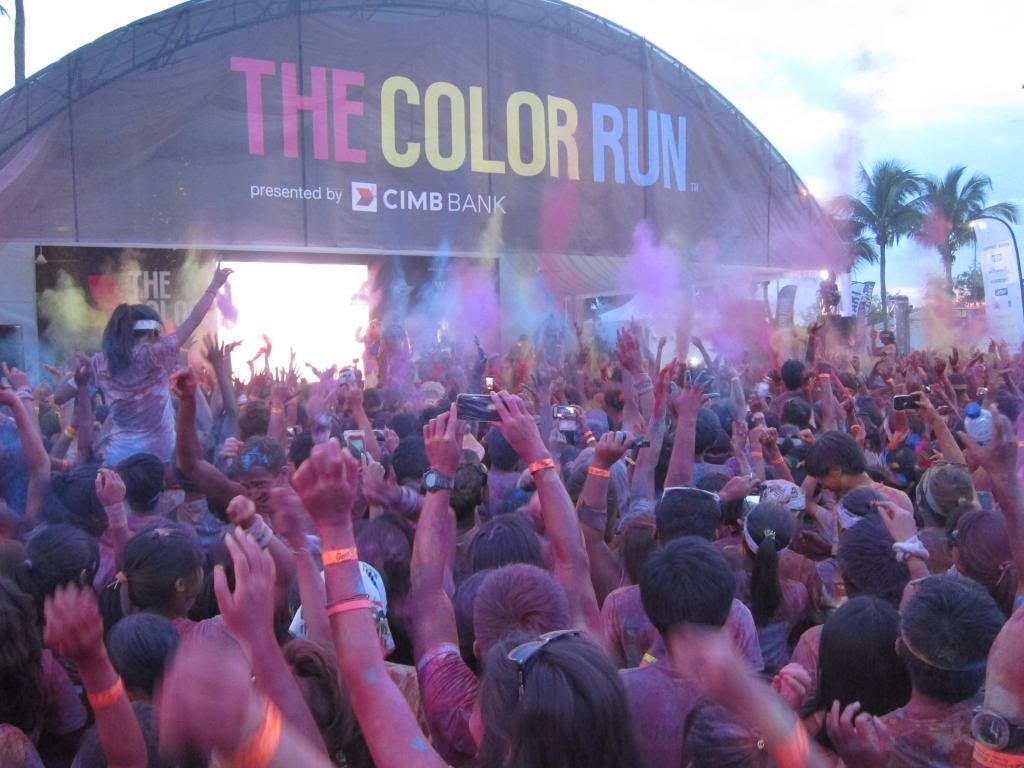 An after party for all participants aft the run.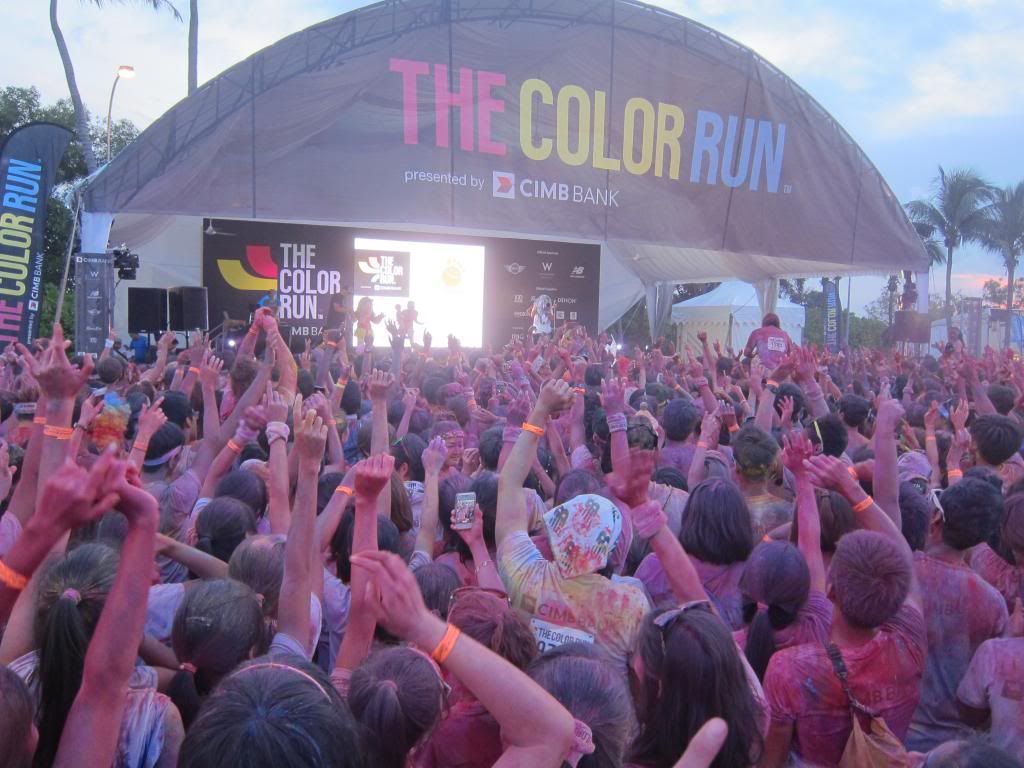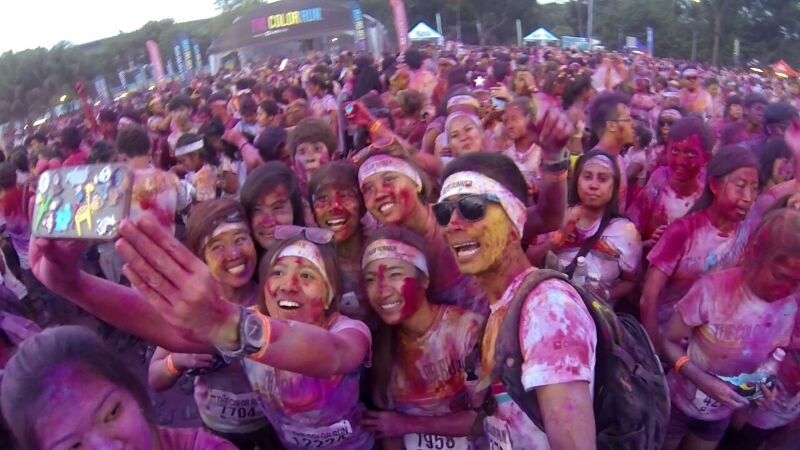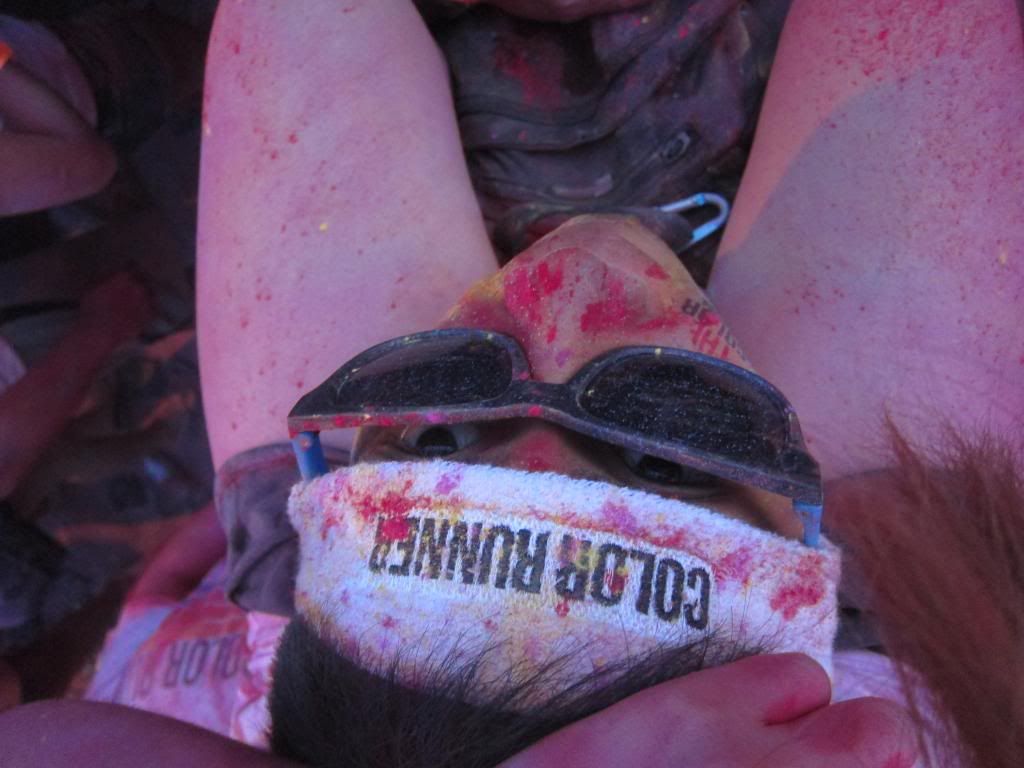 Yeah i sat on top of R. Hahaha. Had sucha good view of everything!
WHOOP! IMA COLOUR RUN FINISHER! :D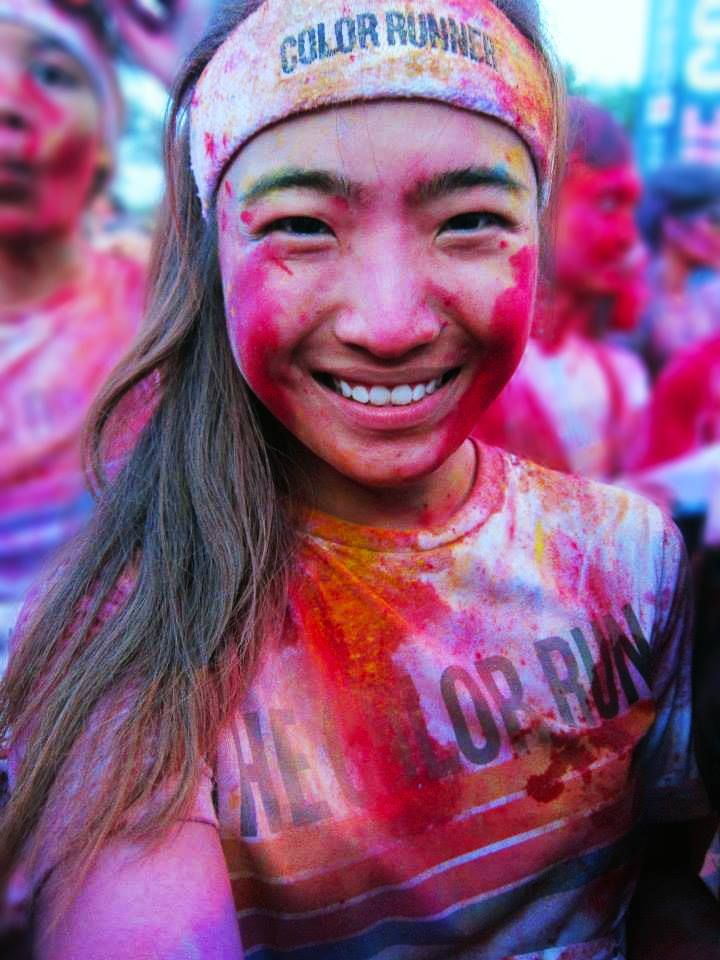 My fav photo of R & i which Zuby edited for us :)