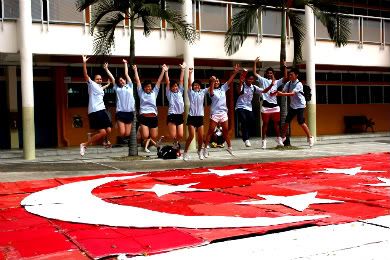 It's 1.01am & i'm still wide awake. When i say today, i mean 7 Aug btw! Lol.
Today's NDP funfair in school was.. So-so. Kinda boring. But the main highlight was the

huge National flag

done by everyone. It was really cool! (: I took quite a number of shots of it. Anyway, i def prefer the NDP carnival 2 years ago. Tt was a blast & total fun. After the funfair we had singing sessions in the hall. Even the whole school sang louder than the choir -.- Can't even hear a single word their're singing. Might as well not even stand there. Lol. It is the first time i hear the whole school singing together. It was hilarious. Plus Jonathan did a mini performance for us when the music 'Stand up' started playing. He stood up, did a Michael Jackson move, & fell down saying he hurt his knee -.-
The school entered the Singapore Gusiness World Record of putting tgth the largest flag using recycled items! (: I think the flag's really cool. Haha. After the whole thing the few of us who happened to be taking pictures with the huge flag were called to help destroy the flag. So suay right. Under the scorching sun somore. & The flag is really huge! With just a handful of us= ALOT OF WORK! Lol.
PICTURES :D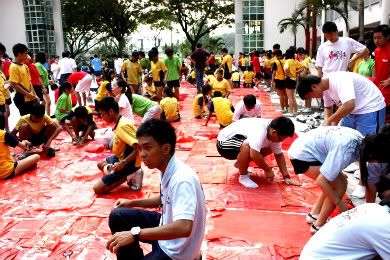 Everyone busy doing the flag.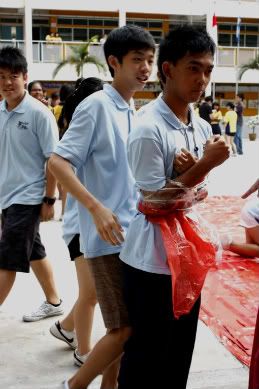 My classmates taped Keanu. LOL.
The flag almost done!!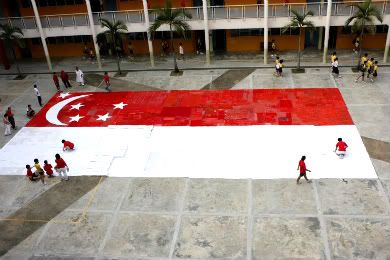 Councilors doing some last touch up.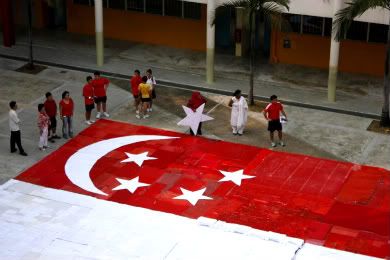 Mdm Aini placing the last star!
&....
Wala! The

HUGE

flag (((: Nice right?
:DDD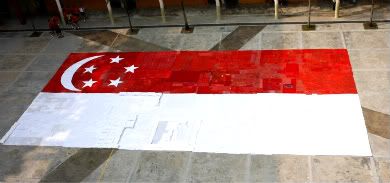 Close up.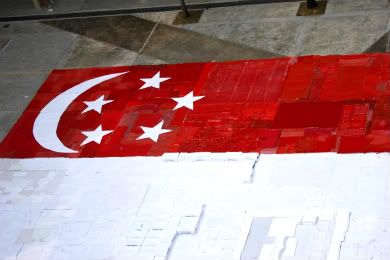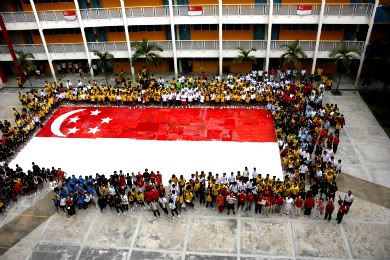 The whole school with the flag (: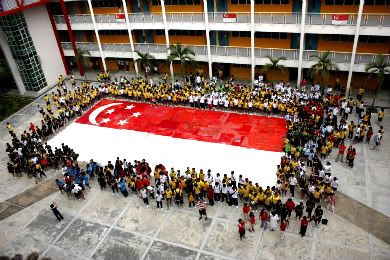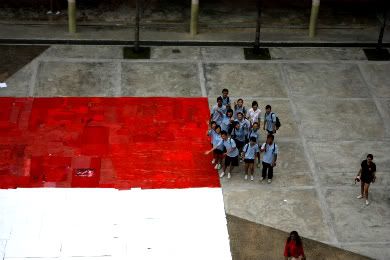 Part of my class. We look so puny!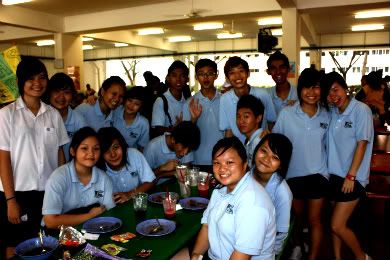 My class :DD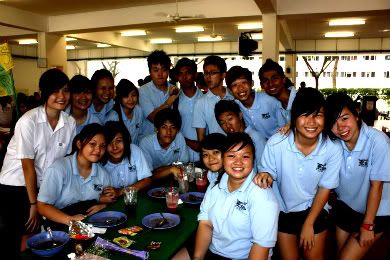 (:



& Now, presenting...

JUSTIN'S 3 RETARDED POSES.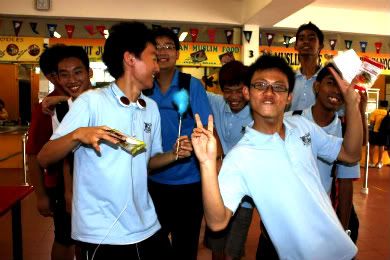 JUSTIN! Shot 1!
Shot 2!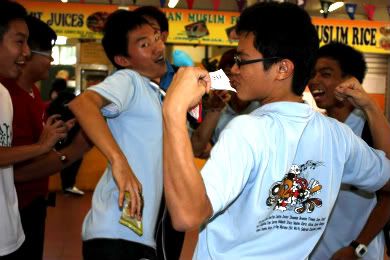 Shot 3!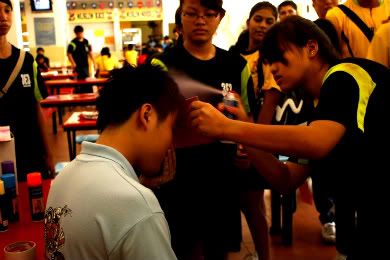 One of the stalls- Hairspray. & Is the most well received one of the whole funfair

.
Hidayah had too many coupons, so she used it all by buying tidbits & drinks! LOL.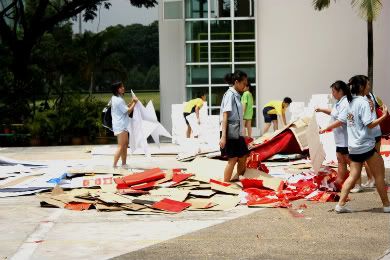 Packing up the flag bits.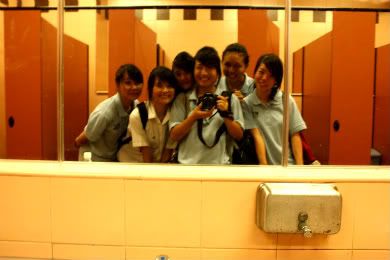 Justin extra! LOL.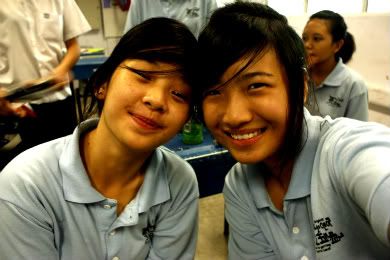 Stussy :D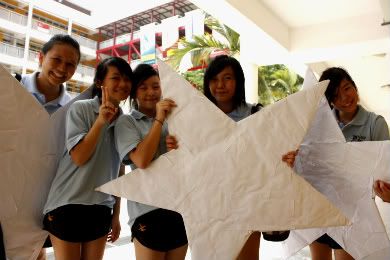 The huge stars tt the few of em brought back. Lol
Huan Kai & Boon Kiat during their Primary school years. LOL Damn cute. Mr Poon actually called their Primary school to request a picture of them -.- So evil right. Lol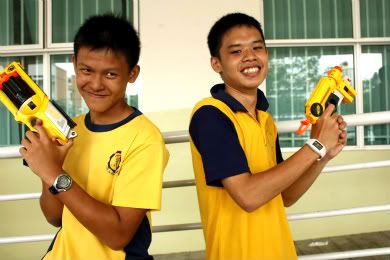 & Their current self. LOL. Huge diff right?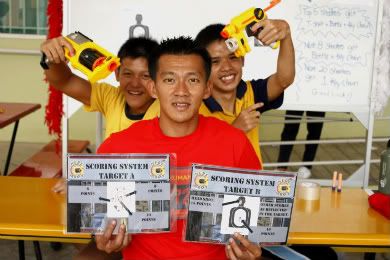 Mr Poon with Hk & Bk. He looks constipated la. Lol.
& He's our PE teacher.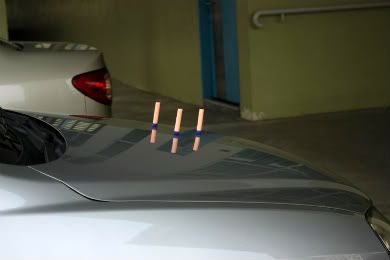 Guess whose car does this belong to?..
MDM AINI!

Lol. Hk & Bk stuck it onto her car. Hahaha.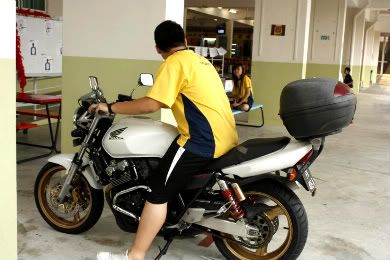 & If tt is bad enough, Jian Long sat on Mr Muthi's motorcycle. Lol.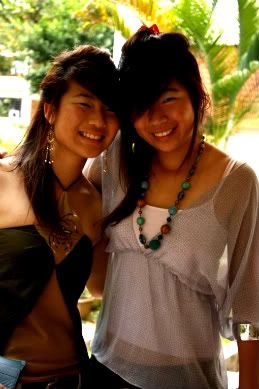 Nik & Tash-

My twin sisters. Don't they look nice?? I helped them do their make-up & hair for their graduation dinner ((:Of ALL the pics they've ever taken, this is the NICEST one of all. They look really pretty (: