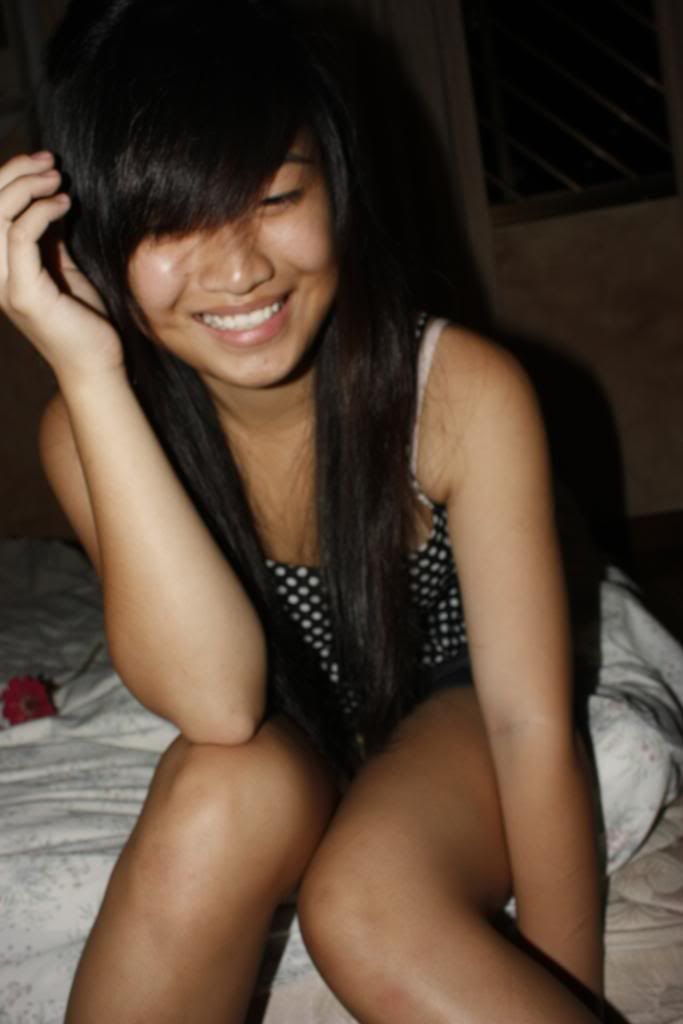 I'm defeated- Once again.
I need a breather.
Today my school celebrated Teacher's Day. Had Aces Day too. 5Ns' played Volleyball. It was pretty fun (:
The concert was very boring. Can't even hear clearly what the emcees were saying. Anyway, i did enjoy some parts of the concert though. One of em is the modern dancer's performance! Beloved was dancing too! They danced hip-hop. Beloved danced really well! We were all shouting her name. We even made her a banner! LOL.
I'm so proud of you beloved! You ARE a born dancer (: You pulled it off & the dance was awesome!
Next would be Jolyn's solo! She sang a Chinese song. It takes one hell lot of courage to stand in front of the whole school, with many eyes looking at you & sing. She sang well!

So so proud of Beloved & Jolyn! :D
Saw a couple of familiar faces who came back to school.
Our whole class was cheering for both of em. We made them both banners! Haha. So on right? Lol. After the celebration we had Eng remedial. Wth right -.- Then Stacy, Joe & i went to Claris place & played with Ponie & Lilo! :DD I missed them both! Then it was off to KFC to meet Justin & gang to half-study.
I'm damn freaking tired. So many pictures to upload. Thank God no school tmr :DDDDDD


I slept at 4am last night cause ytd i studiedwith Justin & gang till it was close to 10pm. After tt i baked muffins for my teachers. Plus i was an hour late for school. Lol.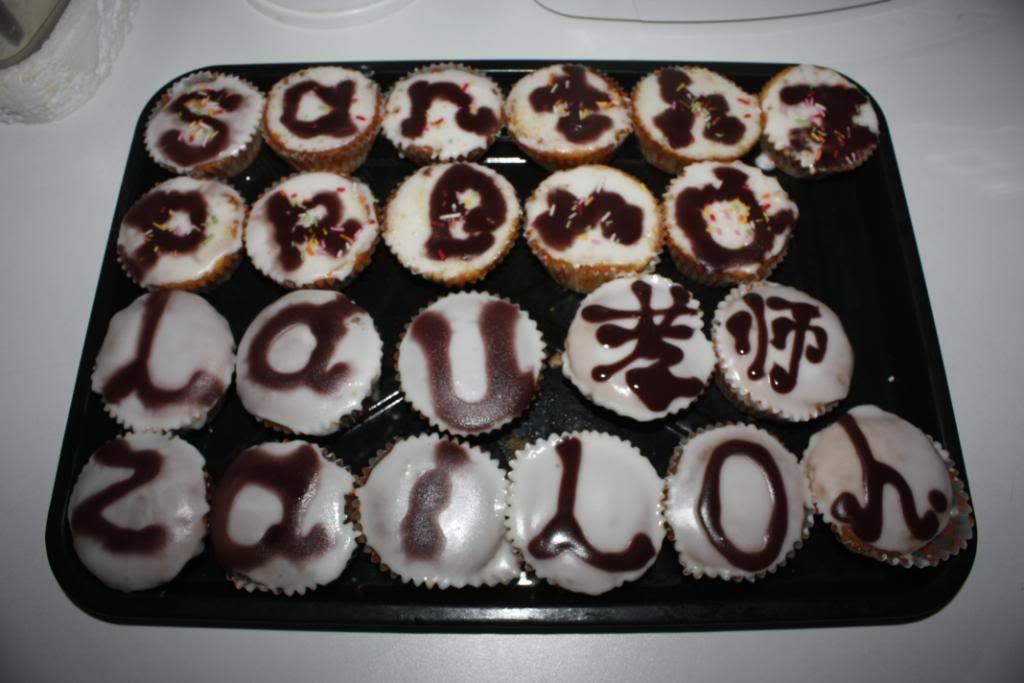 The muffins i baked for the teachers i like. Lol. (
I know i wrote 'Lao Shi' wrong. Lol pardon my horrible Chinese writing skills
.)
Volleyball match with 5N1.
Joe was doing the 'Visa' dance. LOL. Damn retarded.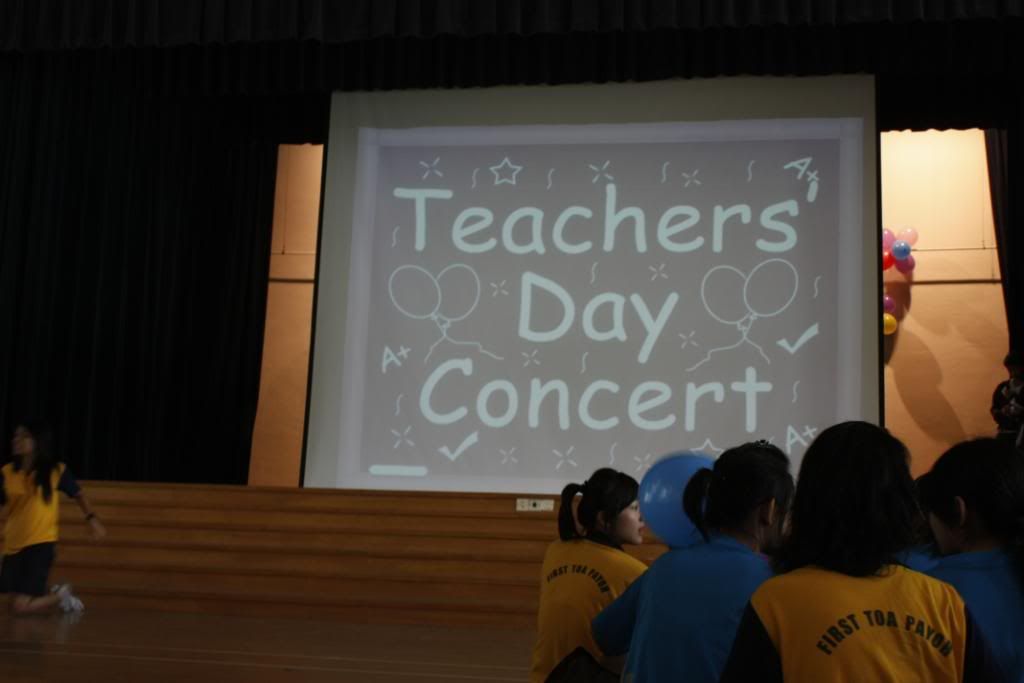 The hip-hop dance item! (: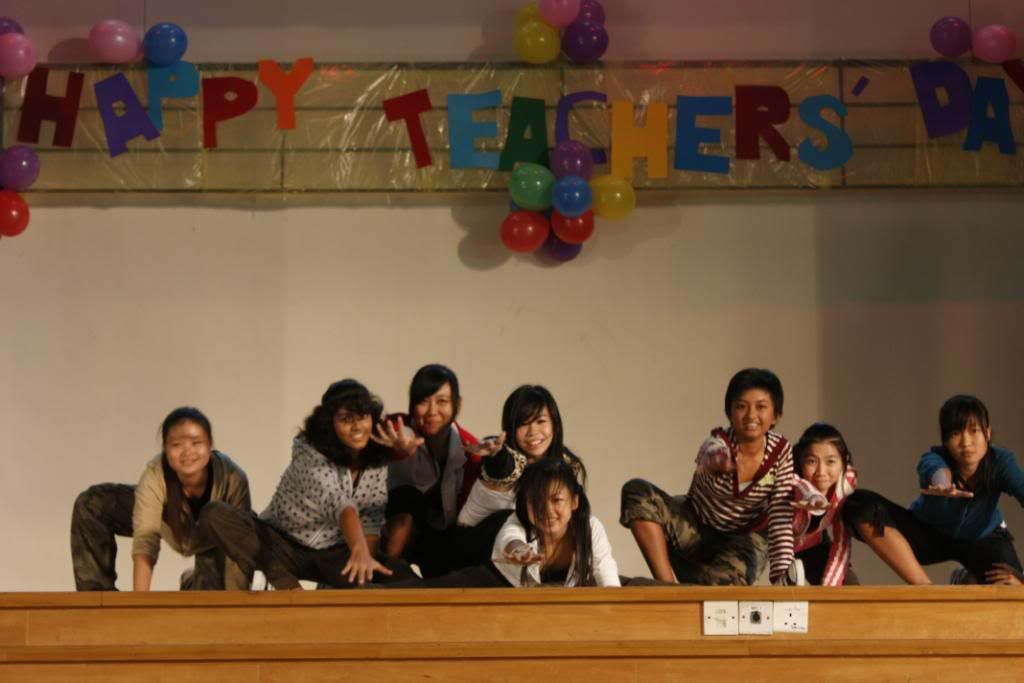 Their end pose.
Jolyn!!! :DDDDD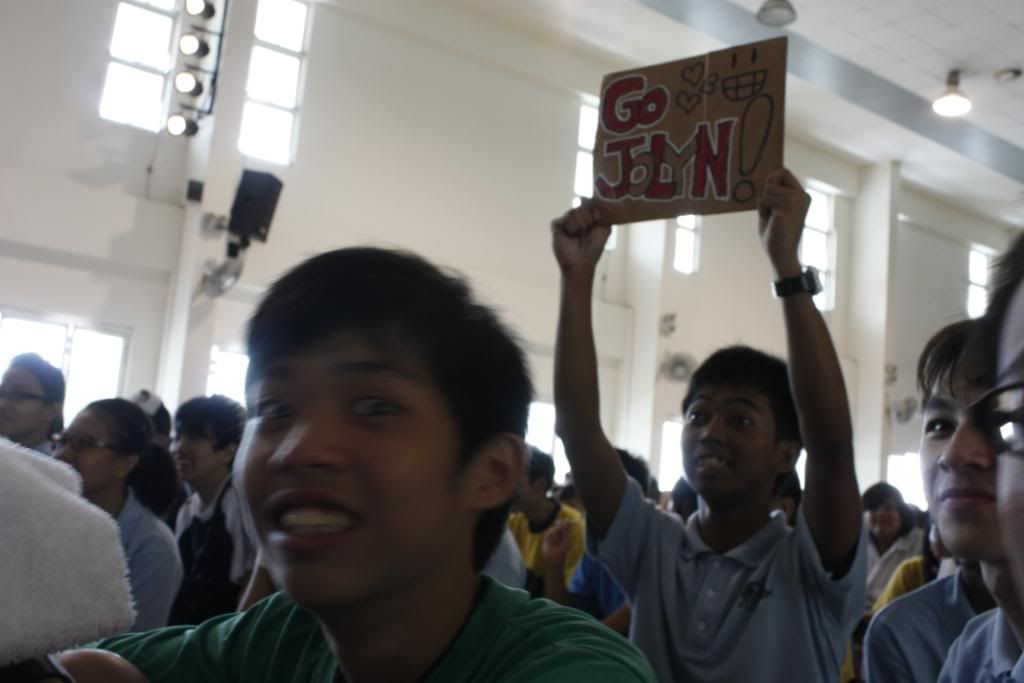 Supporters!! Hahaha.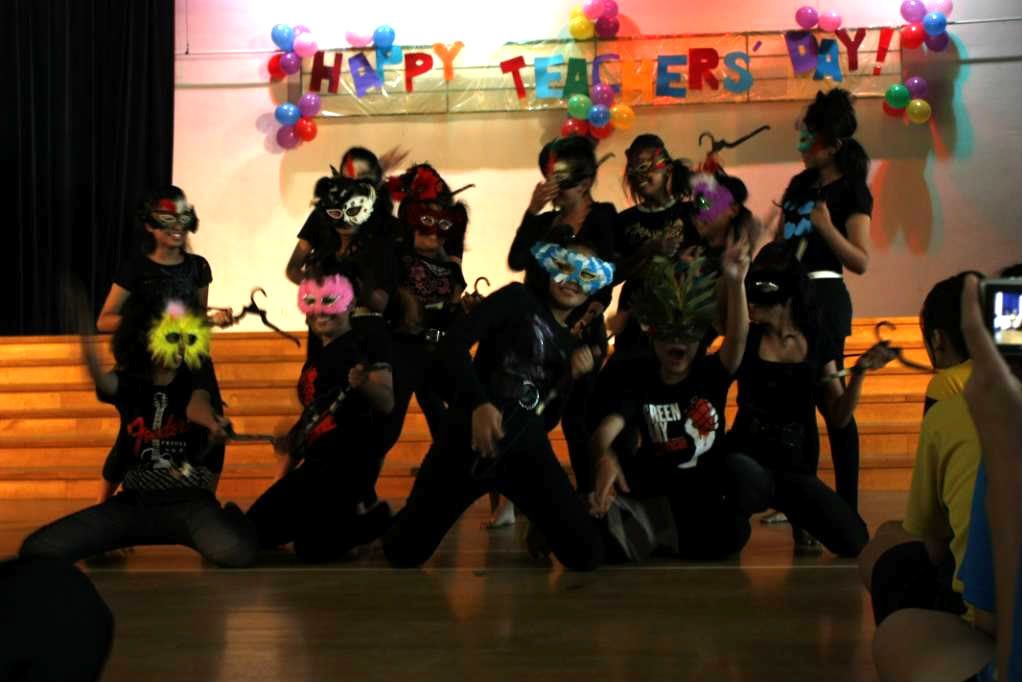 Malay dancers. Their dance item was Zzzz. But their outfit was unique.
Drum item.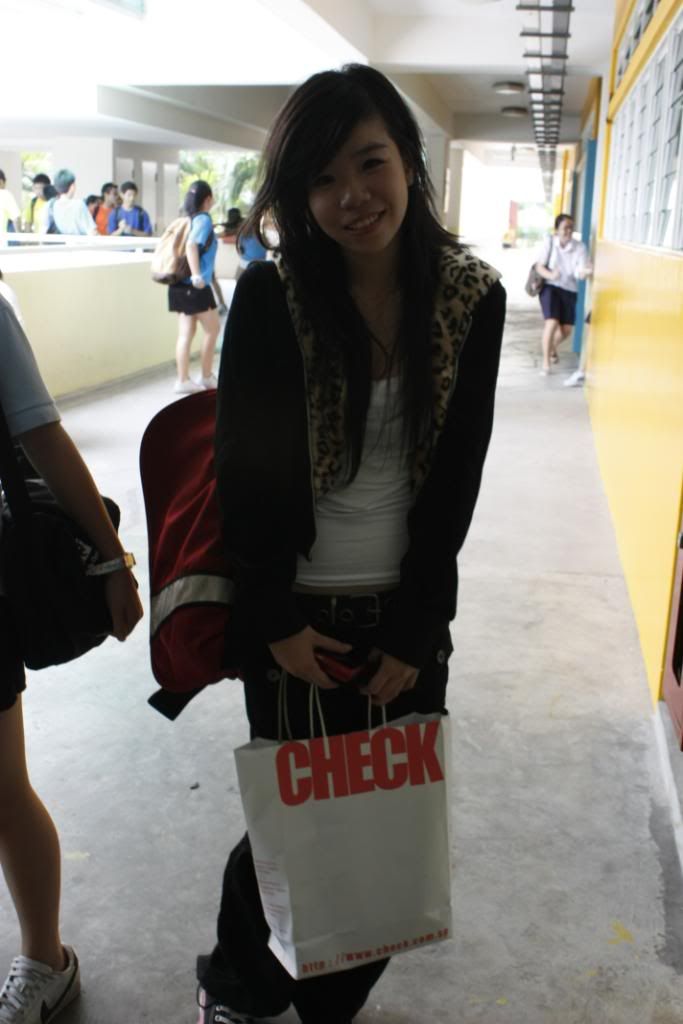 Beloved! (: Hot right? ((: Haha.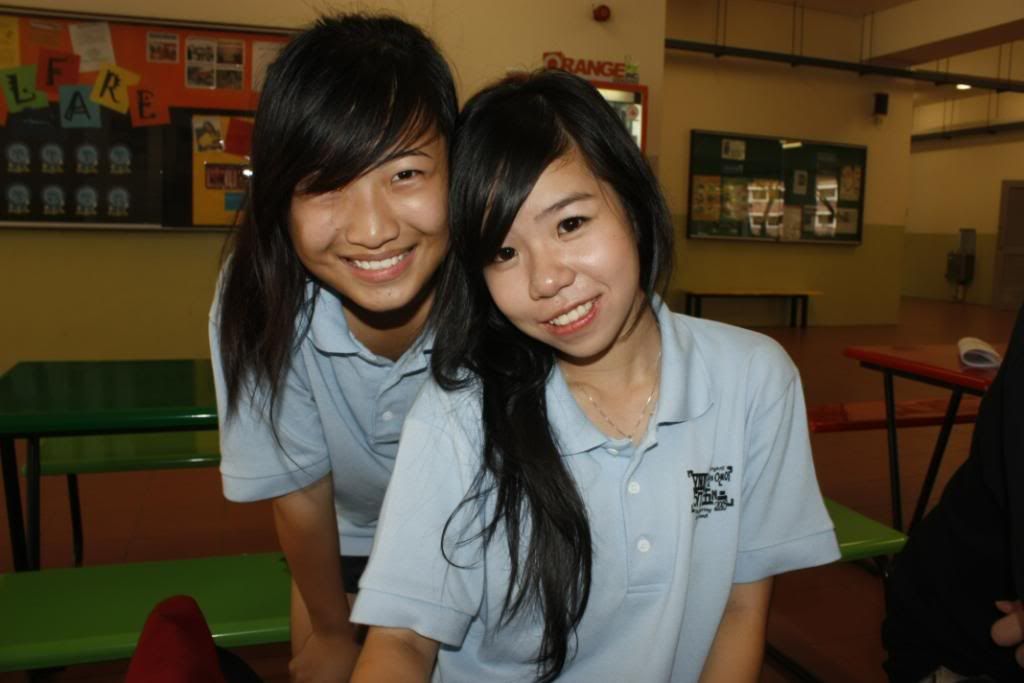 Beloved :DDDDD
The banner we made for her.
Stacy, Hid & Me (: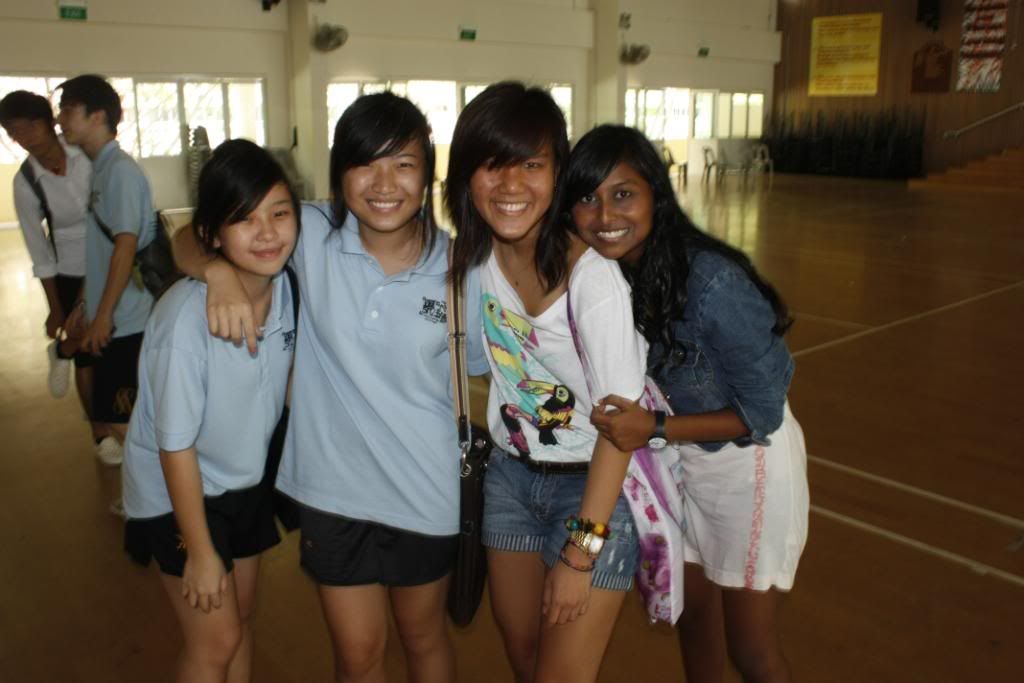 Stacy, Jane, Me & ShiKin :D
Bq, Jane, Me, Stacy & Ihsan.
Cui Lian!! :DDDD The girl who taught me the hokkien word KL. Hahaha.
Shi Kin!! :DDD I missed her super much!!
Jane :DDD She slimmed down a lot & has become prettier & tanner ((:
Jeffery! (: He made me feel so short la -.- Bend until so low. Lol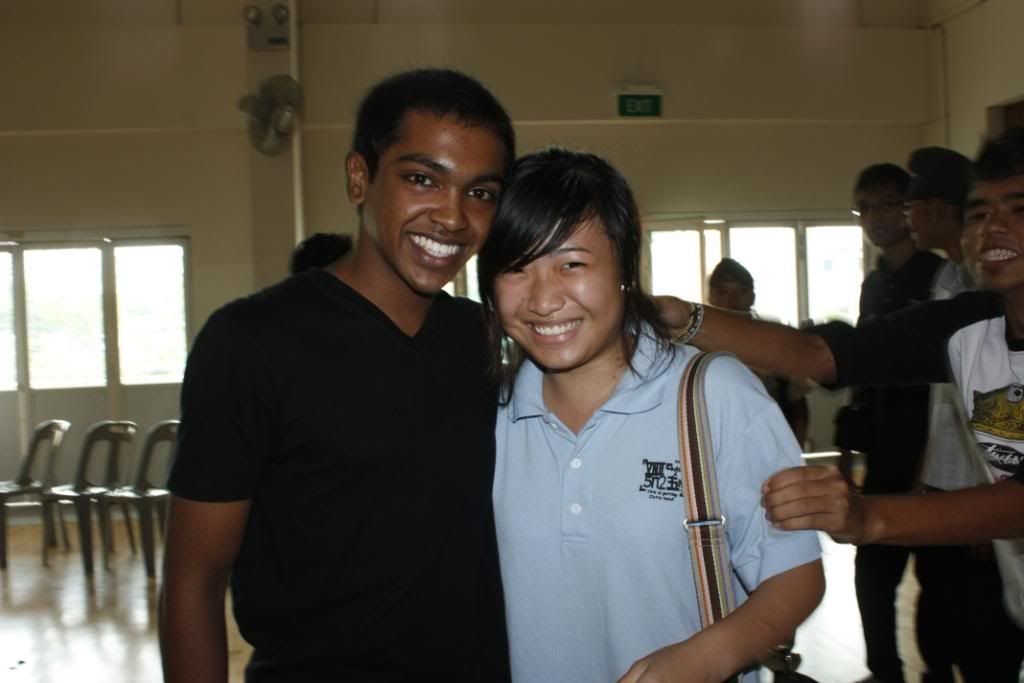 Ashwin!! :DDDD Was damn happy to see him! (: You can see a monkey(Khalid) behind disturbing me. Lol
Nabilla! :D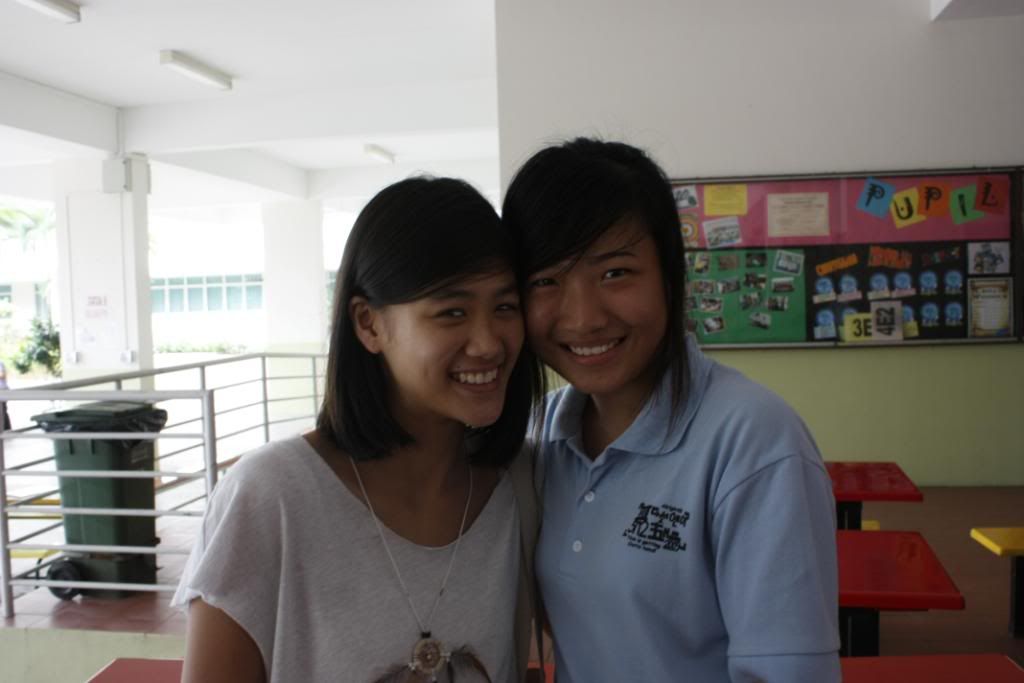 Chloe! (: As pretty as ever. (:
Mdm Chang! Best & CUTEST Chinese teacher ever!
Nepali & Justin gaying tgth.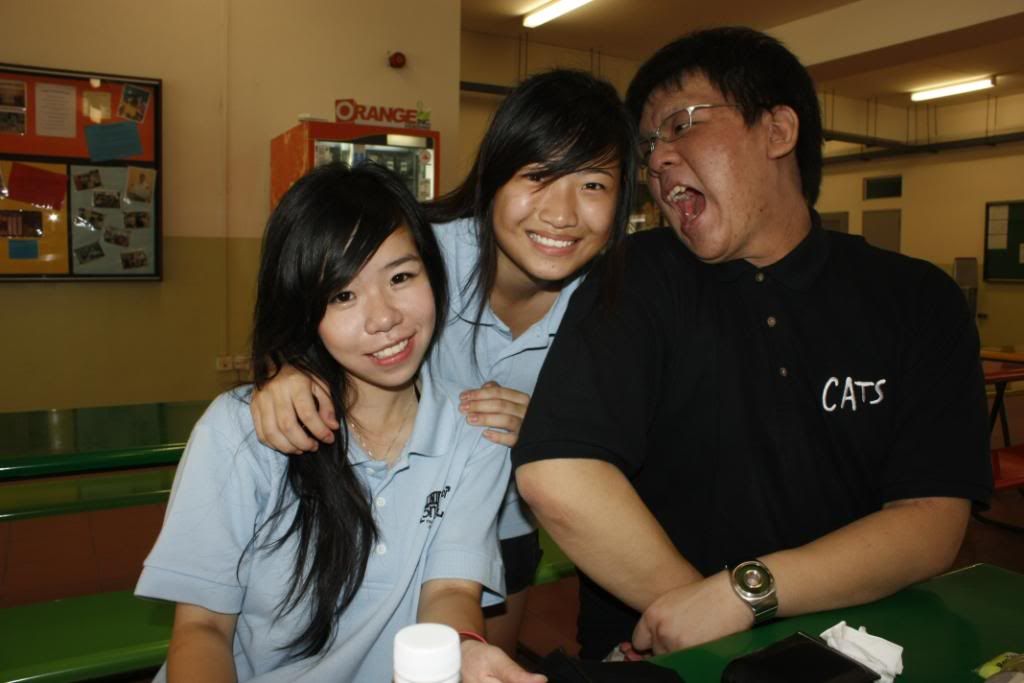 Stupid Russell. Lol.
Beloved contented with her Stitch (:
Stussy :DDDD
Beloved, Stacy & i tgth with the happy Stitch! :D
Stacy, me & baby Ponie
Lilo & Ponie (:
Lilo!! (: She looks uber cute here.
Ponie! My business partner (:
Look at Ponie's expression! Damn adorable la. Haha.