Had a sleepover had my place with the girls a day before Rai's 21st! Haven't had a slumber party for like the longest time! & Boy, we had the utmost fun! Swimming the next morning, chattering away in the wee hours of the morn till we all fell asleep, brushing our teeth tgth etc. All these, was pure fun! (:
Look at the shy girl? No wait, not shy.. More like super VAIN! Hahaha she said "
Nooo!! I look so ugly now noo!
" Lol. Then she ran off to change.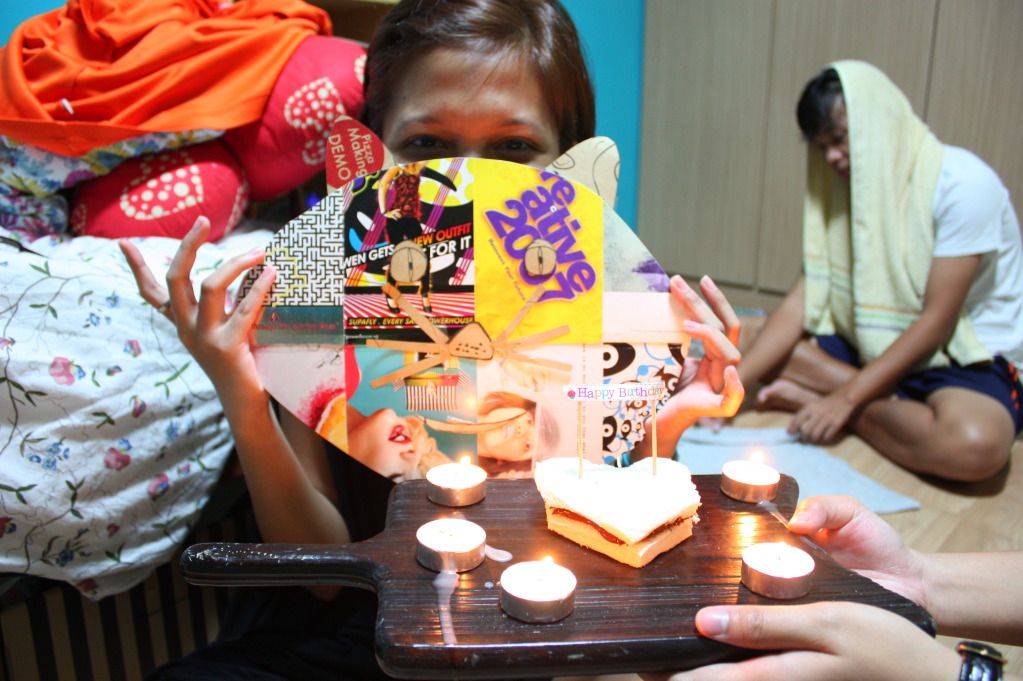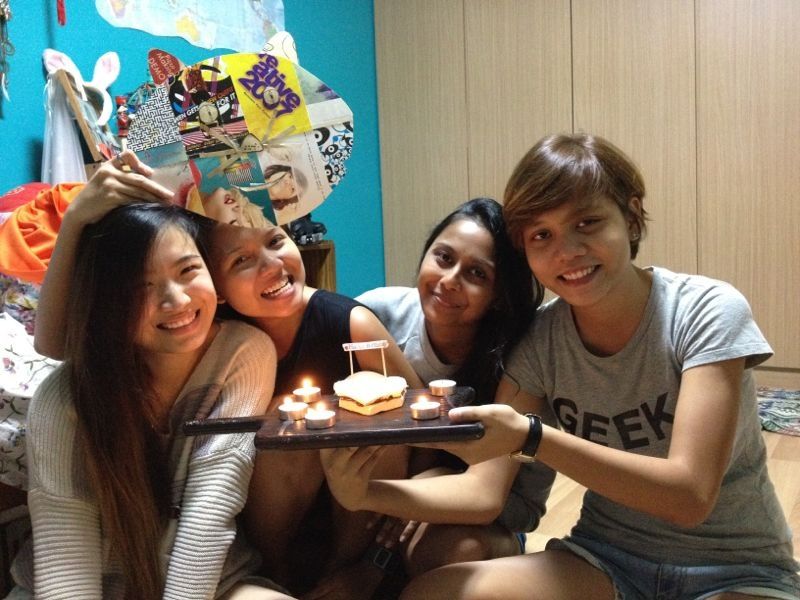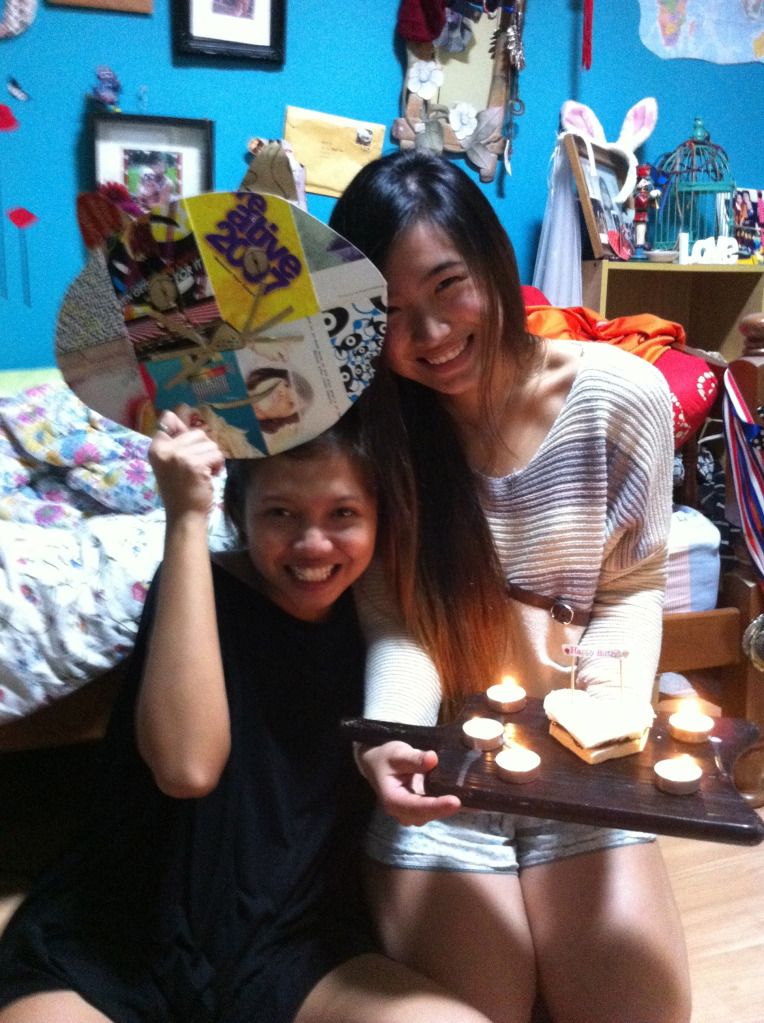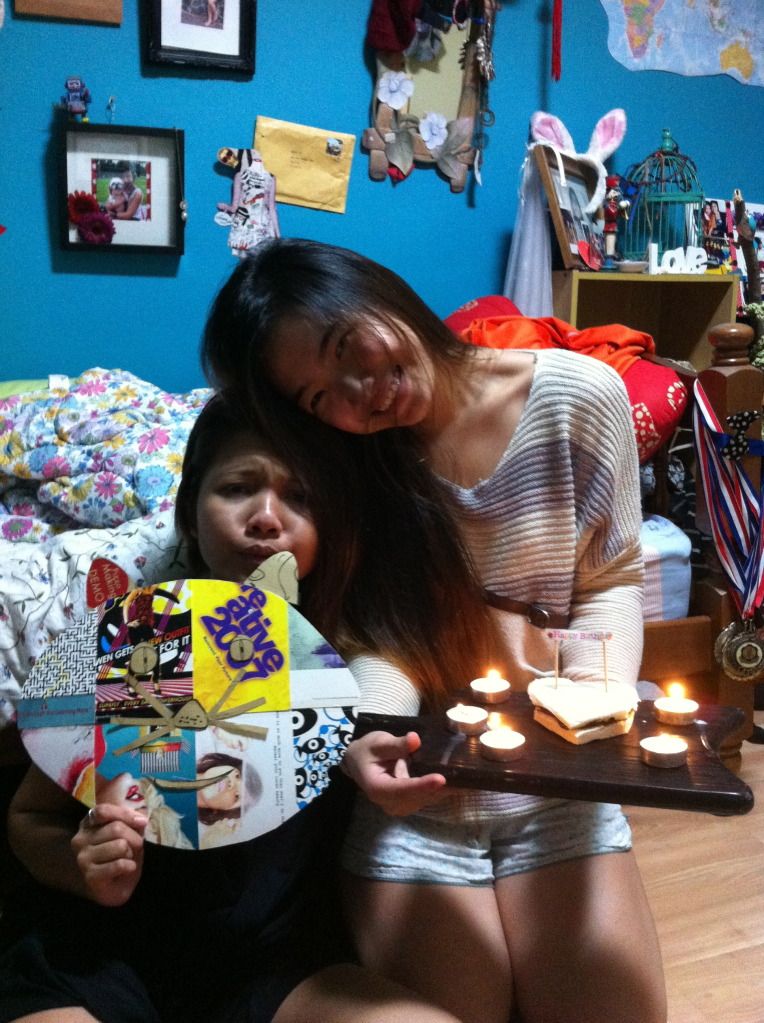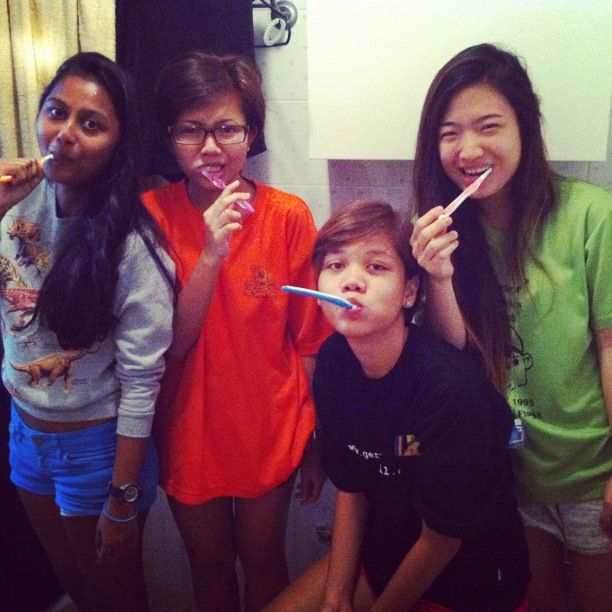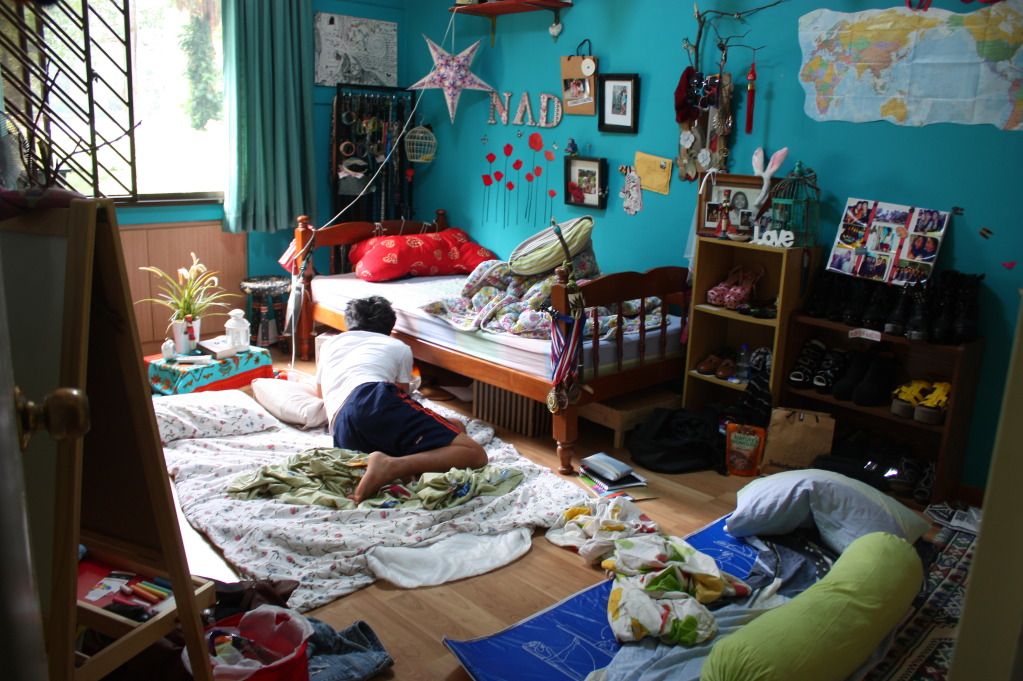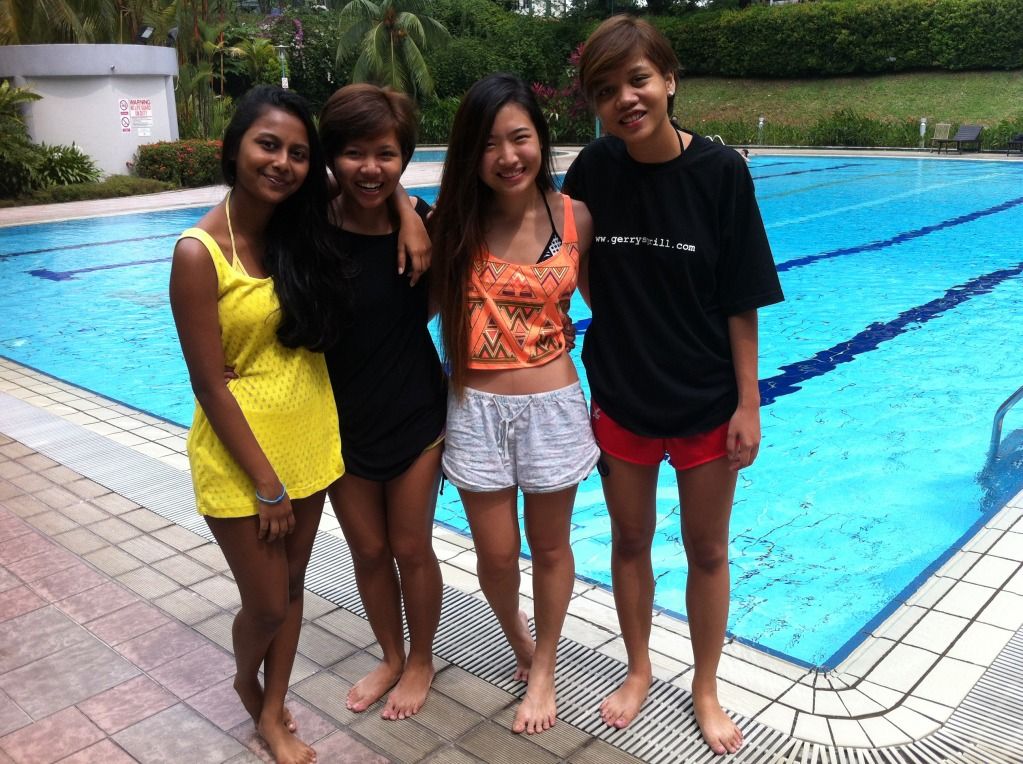 Swimming!! We were so loud it was as if we owned the pool! Hahaha.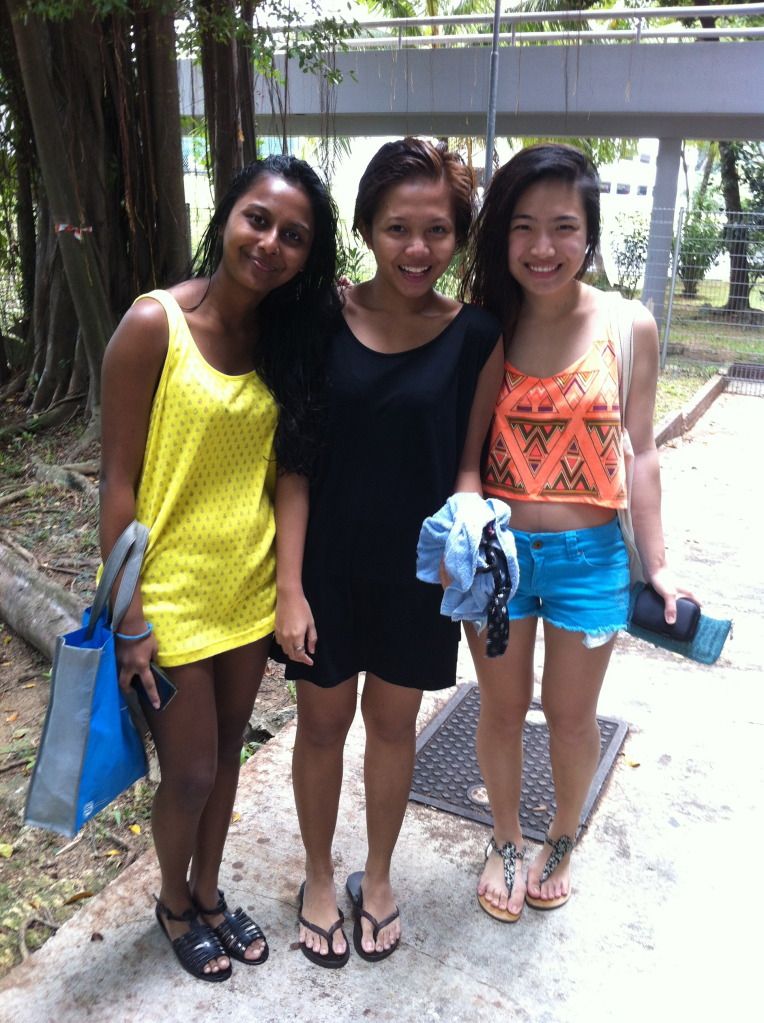 Will blog abt Rai's actual birthday party soon! It'll be a visual vomit post! Hahaha. But a rly pleasant one! I love all the photos! ^^