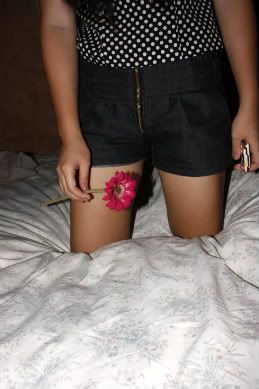 In every lie, lies a whole new picture.
To walk away from it, is a complete selfishness.
I'll fend for myself- You need not bother.
My weekends were spend with Zy (: I studied in the afternoon till he came. We watched tv tgth, had dinner tgth & all. Cooked for him & we just spent the night chatting away. The day before i baked 3 mini cakes for him. The last cake i let him decorate it. Haha. Before church we had a quick breakfast tgth at Macs. It was lovely to have dinner with him, & wake up early in the morning to have breakfast tgth. I was definitely feeling super contented. The sermon Pst Kong preached tt very Sunday was superb! Anyhoos, Zy left shortly after a quick bite during lunch as he had to book in. I must say
i am so much happier & am so enjoying every bit of this r/s. Everything he said to me, is definitely coming to pass.
Enough bout us.
Had my English O level oral today. Basically everything was alright. Just tt i gotta feeling i talked a bit too fast? I was nervous. Oh well. No point pondering over it alr since it's over. I just pray & hope for the best! (: My target is to get distinction. I must must must reach my goal :D
Watched '
UP
' today with Stacy, Firman, Yf & Justin. This is my 2nd time watching it. Lol. I promised Stacy i'd watch it with her & i forgot. So to make it up to her, i kept my promise & watched it with her today. She kept laughing. Lol. Didn't know Bishan theater was tt cold! & We had to leave the Bishan Library because of 3
NOISY
kids- Stacy, Firman & Xin Ni. They were really noisy.
Okay pictures time! :D
I like this cake the most :D
It says'
Nad ZY
'. I know it looks like '
Nad 21.
' But it ain't.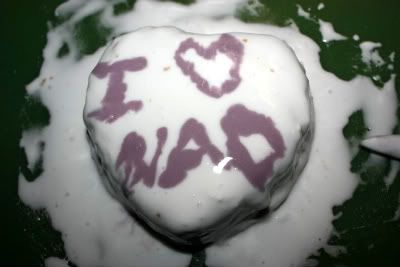 Zy wrote tt. It reads '
I love NAD'
Haha i know it looks funny. Doesn't matter. He looked really adorable as he tried to write tt phrase with much concentration, hoping tt it wld turn out js fine. Haha.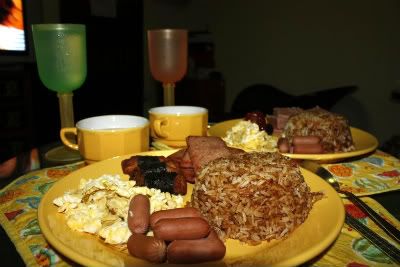 Dinner! :D I could not even finish half of the food on my plate. LOL. This is what i get for being too ambitious. LOL.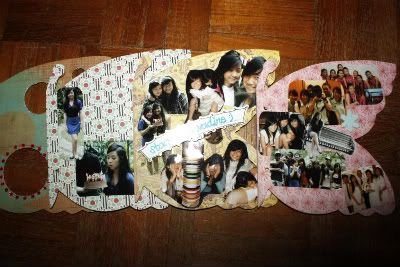 This is a scrapbook i made for Stacy (: I'm so so glad tt she loves it :DDD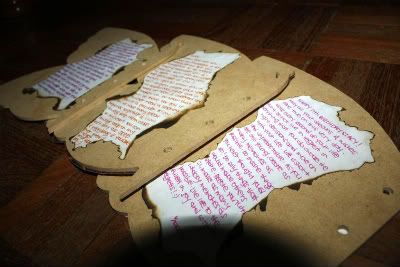 On every page of the wooden booklet, i wrote a short message for her (:
When i read her blog, i felt so so touched :DDD Anyhoos, i
am really glad she loves it :D
It makes me super super duper happy to see my friend happy with the things i make/give to them (:
It's a one-in-a-million kinda thing (:

This is what she wrote (I know i'ts long. But it really is touching (: I copied & pasted it from her blog to mine. Lol) :


And yup.. This is what Dine had gave me for belated birthday present. Isn't it lovely? So touched!
This made my fever gone.. Every unhappiness is gone once i had you and this lovely memory.. I always wanted an elder sis. You show me that you're the best, and you'll always be my best sister although we're not blood-related. In my heart, you are. Even closer to me than my blood-related sister. You had been there every time for me, In times of happiness and in times of sadness. No worries. You'll also always have my listening ears and a shoulder to cry on too. Share anything that is stupid or crazy, i'll laugh with you. Of course, without saying, we'll walk this life together. No breakage of friendship cum sistership. Remember my compo, we'll be glued together, nobody could ever separate us. I had always wanted to look for a lifelong friend, not only friend, but friend that i can rely on and every single thing with, literally every single thing. And now, you had appear infront of me, on 2007. Thanks for staying by my side no matter what happen, you let me realise who's my true friend, and what true friends will do.. Thanks so much! Love you dine.. =D
Thanks so much dine.. Really touched to see a wonderful art piece. The best present i ever had. I really almost teared when i recieved it in school.. But "paiseh" huh? Suddenly teared in school. So, must 'tahan". Haha. Nvm, next time i'll do crazy things like what you said, to create memories. But, promise? You will always join me. Haha. Pinky promise? Yeah! Deal! =P
Really worth waiting. Haha. Thanks Thanks Thanks soooooooooo much! *Muackz*