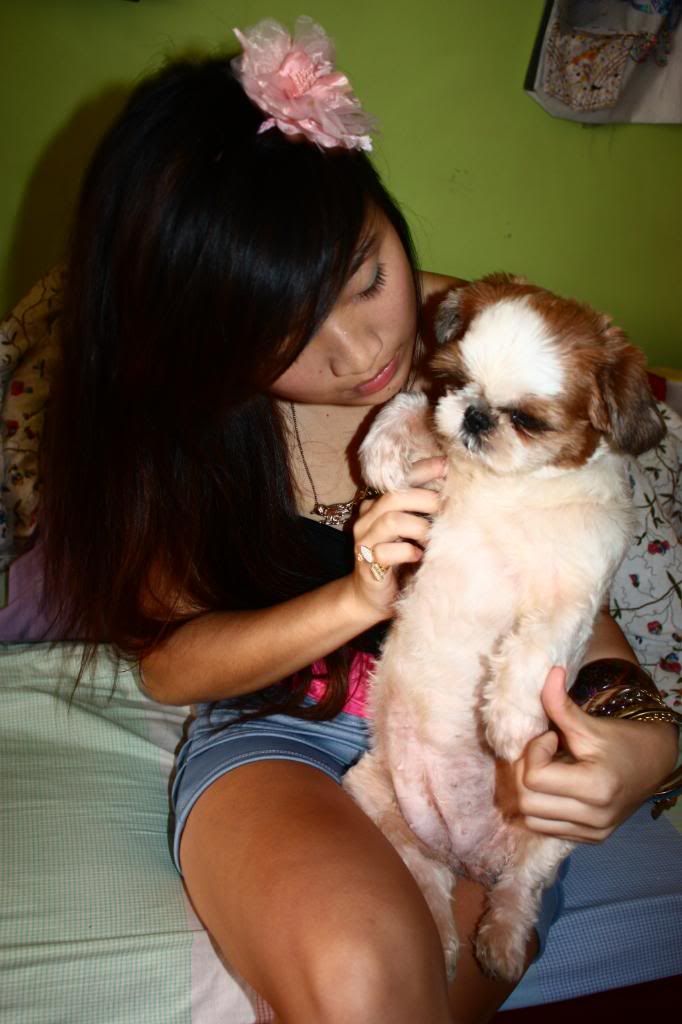 2nd Birthday Surprise!


The twins surprised me with

6 awesome custom-made cupcakes

before i left home. Tash rushed home from school in a cab, running up to catch me before i left. I saw her from my room window, running like mad. HAHA. I was thinking '

Why is she running? & What's tt huge Black paper bag in her hands?

' I didn't think they'd buy me another cake since they alr did for my surprise party. They came into my room with the cupcakes & said '

Nad, We got you another birthday gift.

'

I was so touched when i saw em! The cupcakes were custom made into cameras. How cute is tt?? Everyone knows i'm a fanatic when it comes to cameras. We camwhored with the cupcakes & each ate 1 though i felt so bad eating it cause it was wayyy too pretty to be eaten! Well, the cupcakes were kinda sweet but overall, the taste is nt tt bad. The cupcakes are from
1 Caramel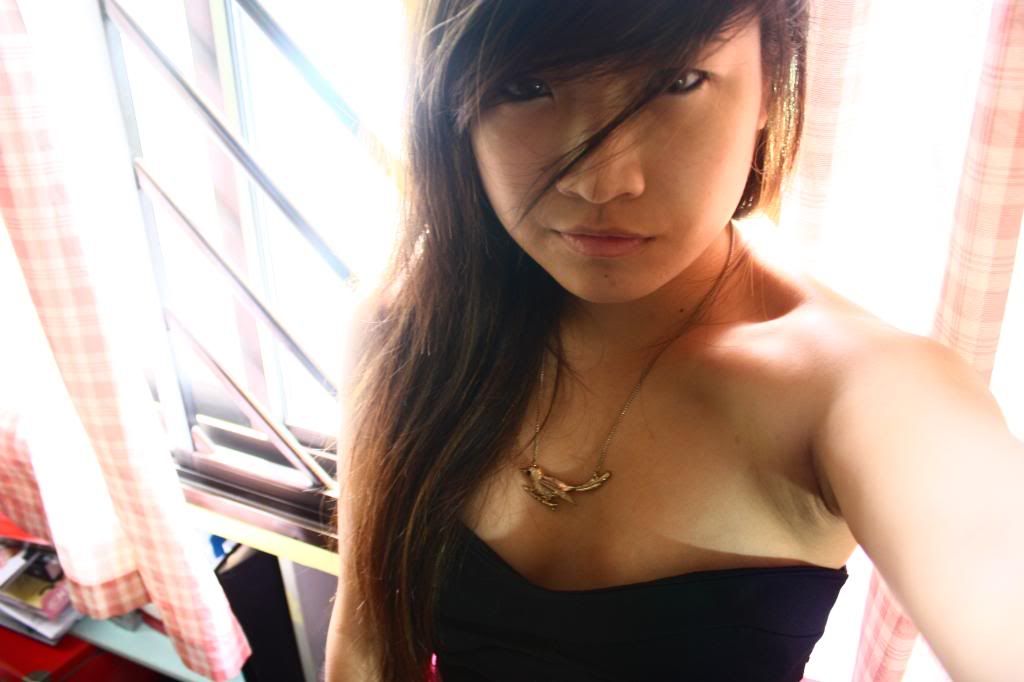 All dressed up waiting for my rideee (((: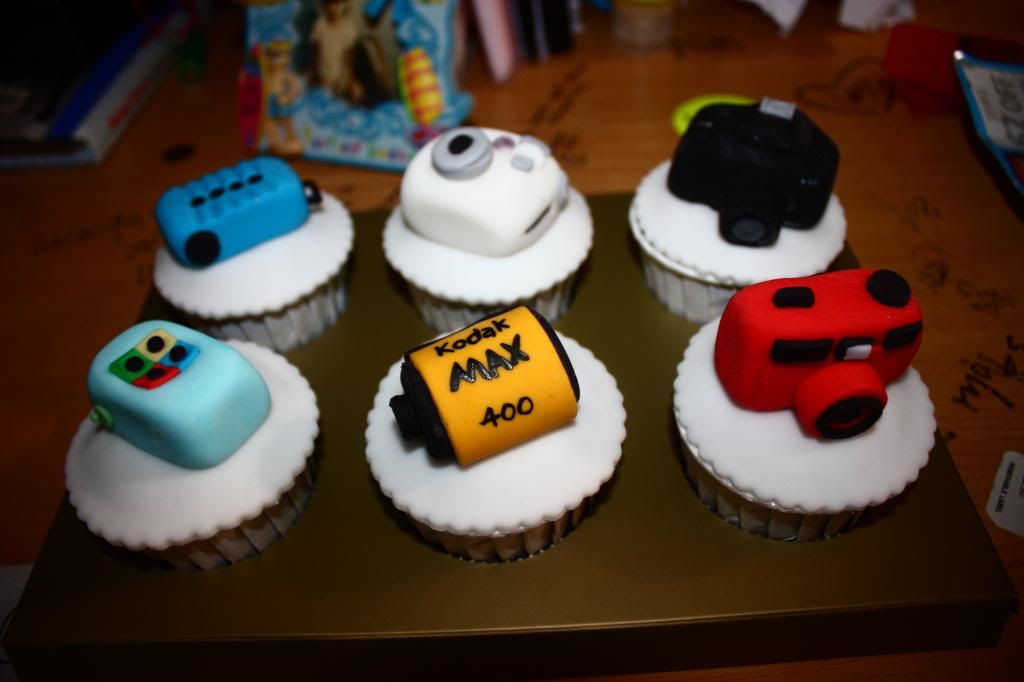 The frigging COOL cupcakes! ((((((((((((((((((((: Doesn't it make your heart flutter??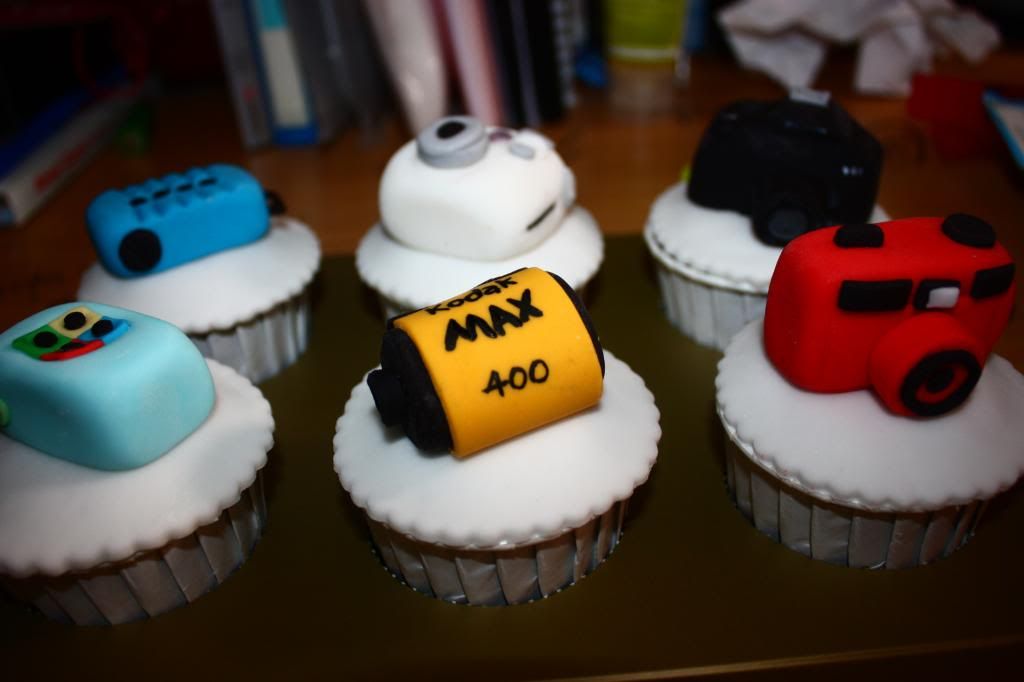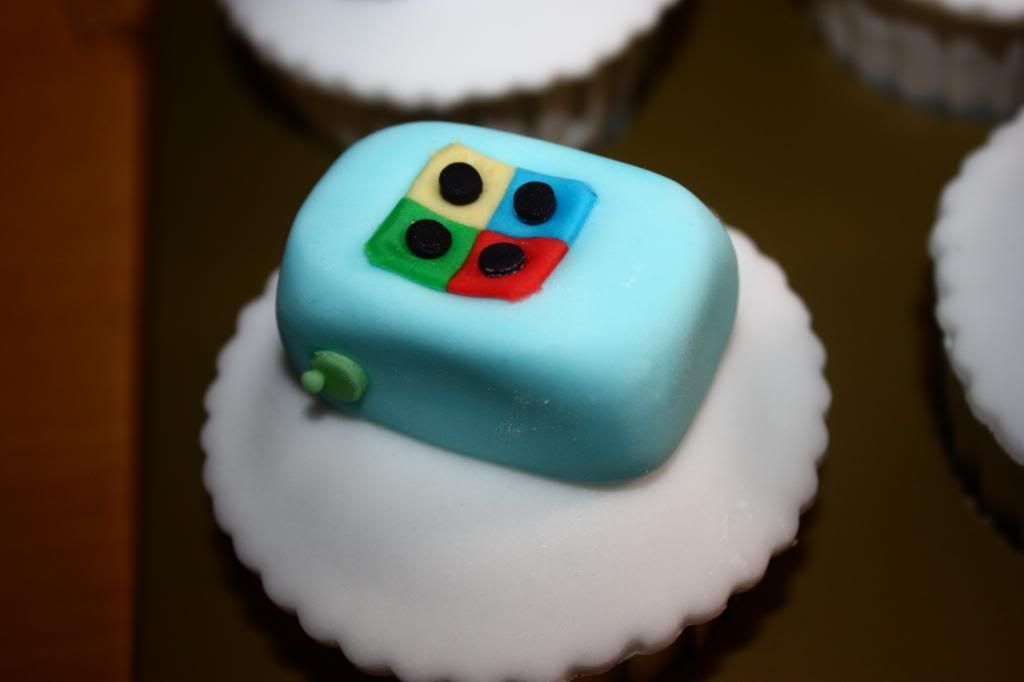 The 4 Lens Action Camera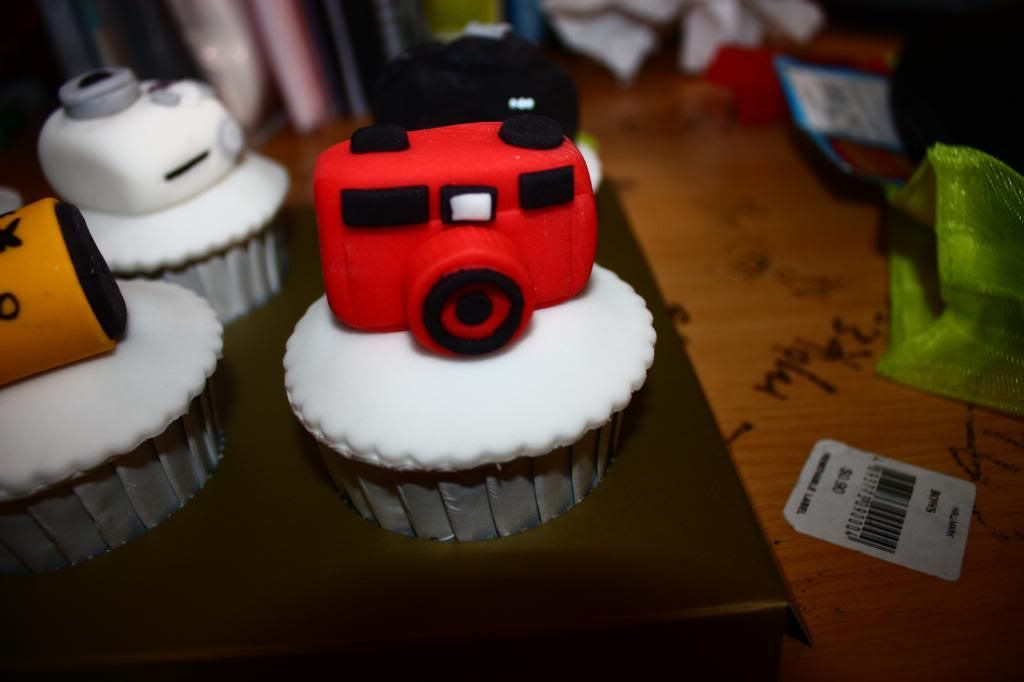 Red cam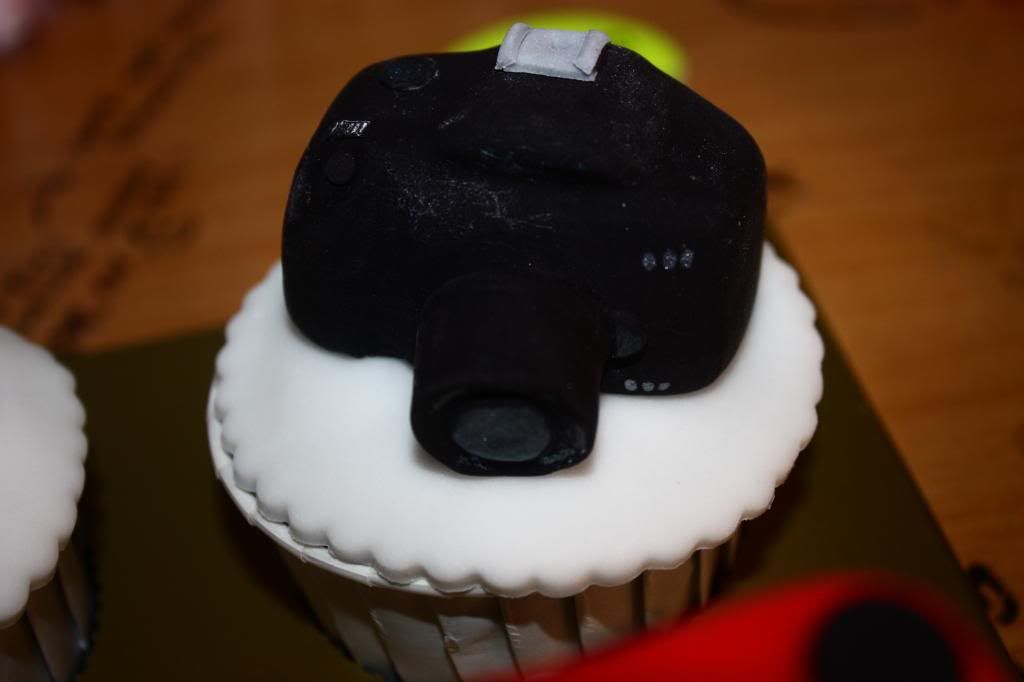 My DSLR! (((: Tash forgot what model my dslr was so the lady js made a standard model of a dslr.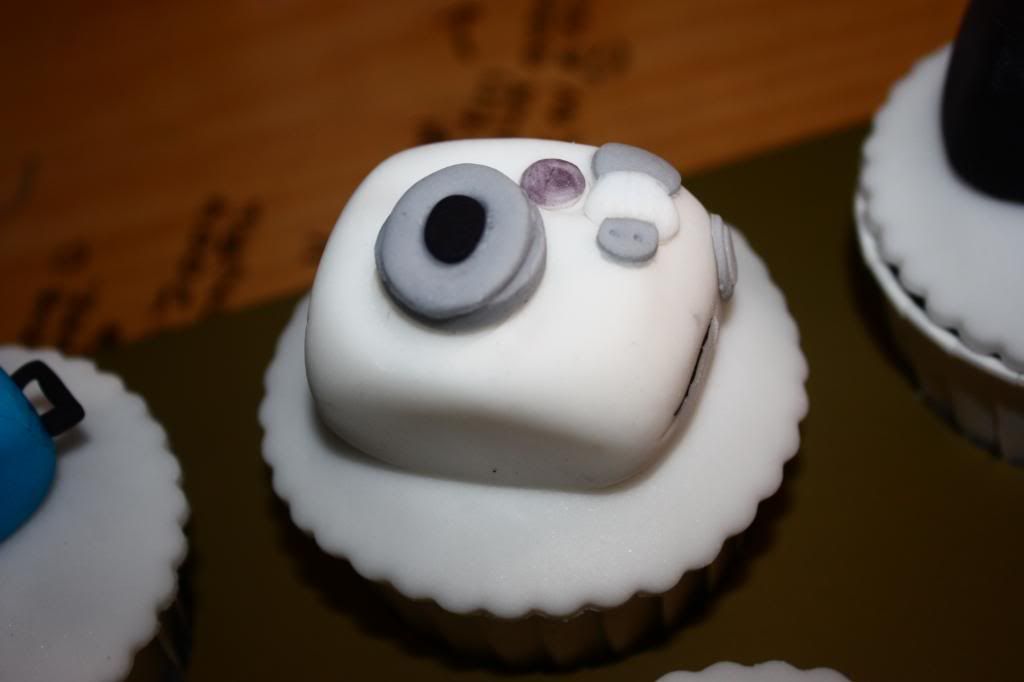 Polaroid camera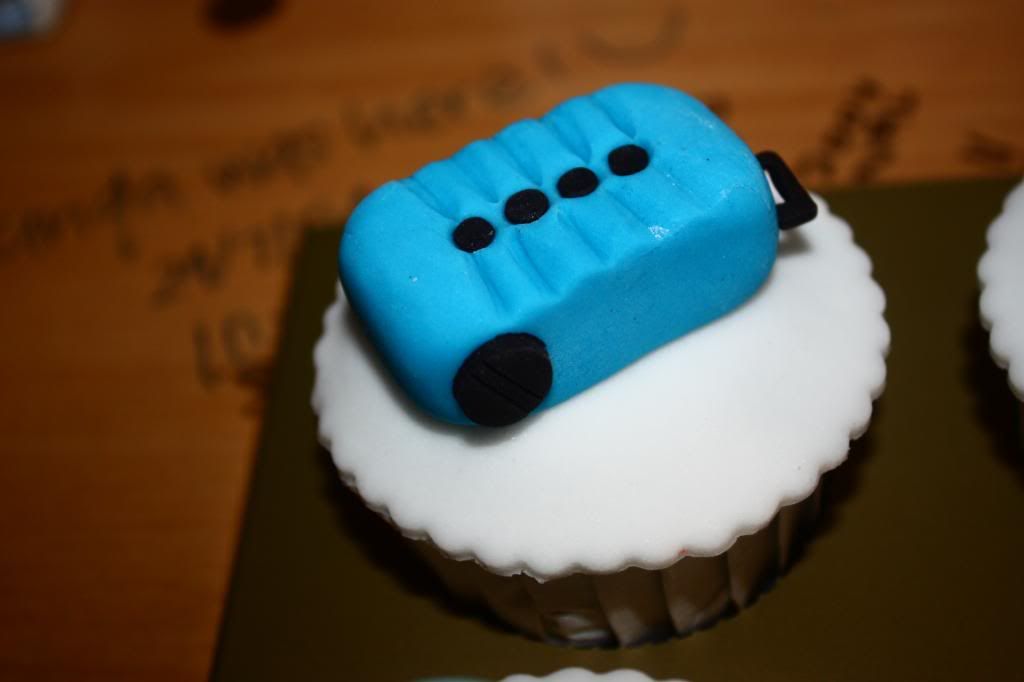 I have no idea what camera is this!!! Looks more like a luggage right?? LOL. Any of you knw what kinda camera this is? Pls enlighten me!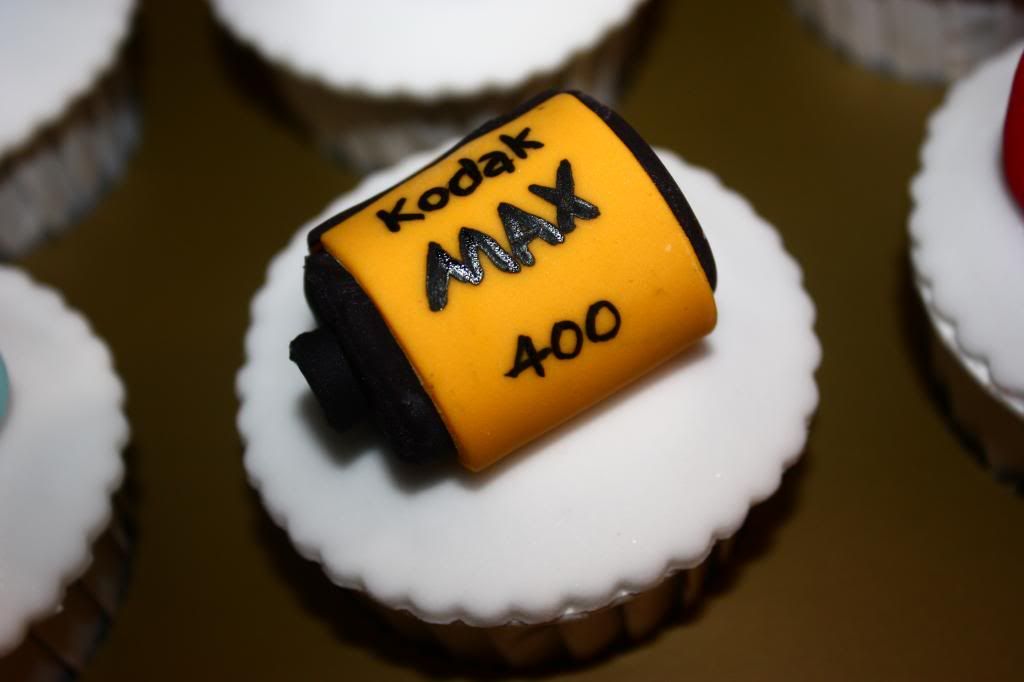 Kodak film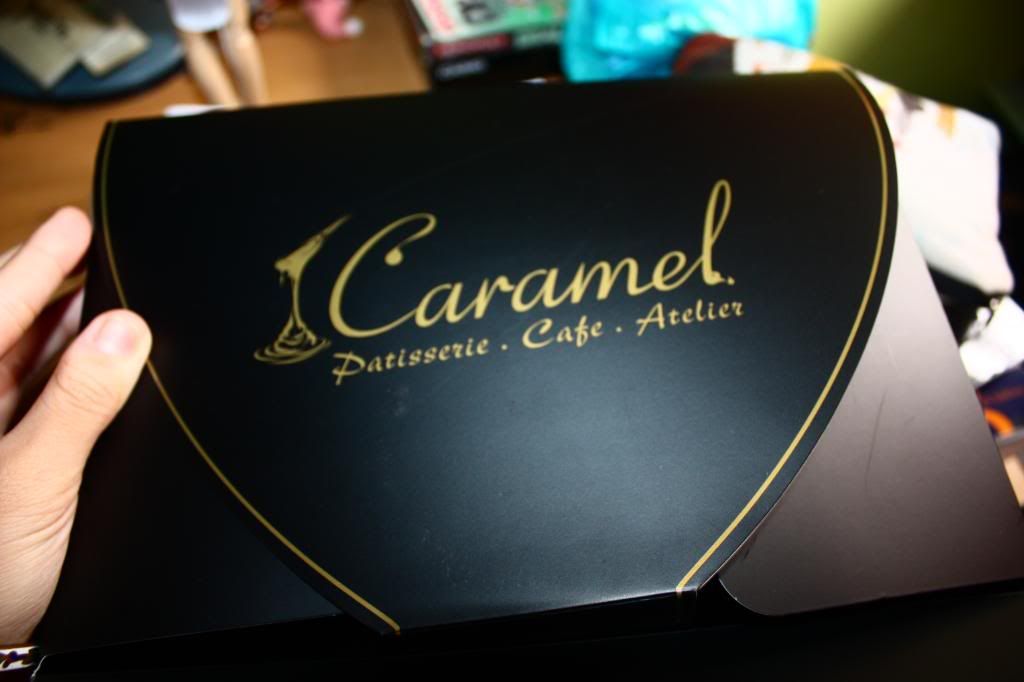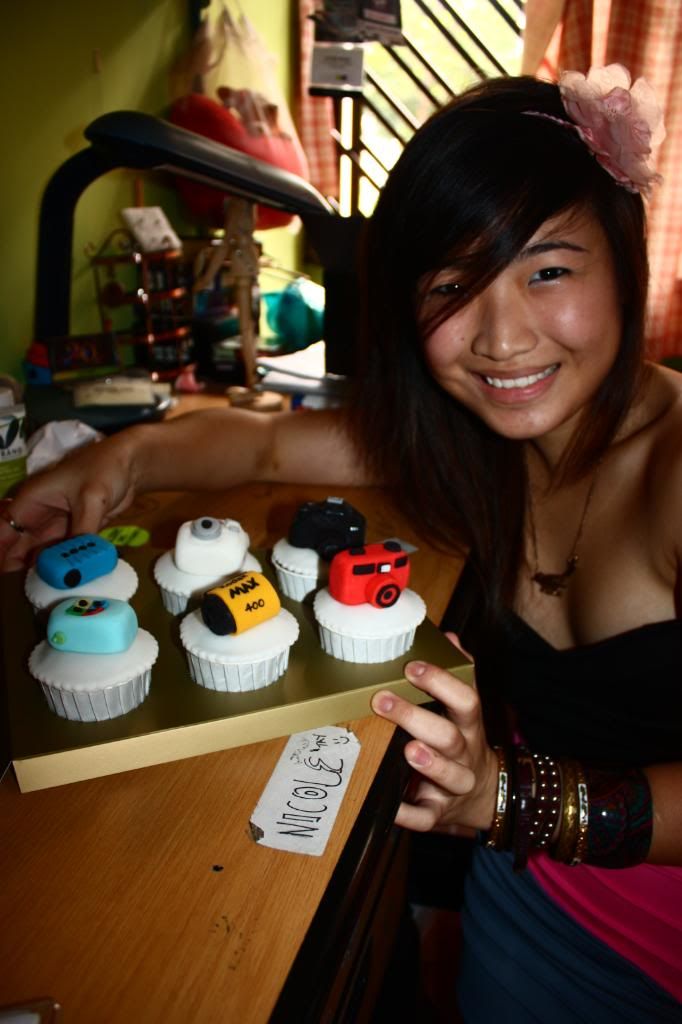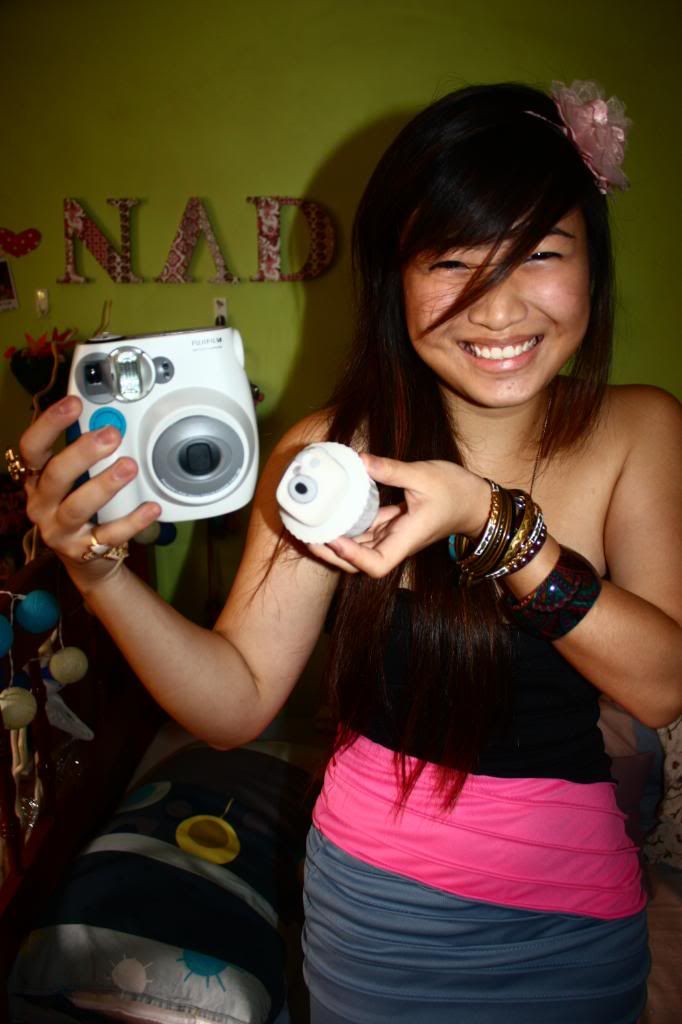 My polaroid & cupcake polaroid!! :DDD Heh.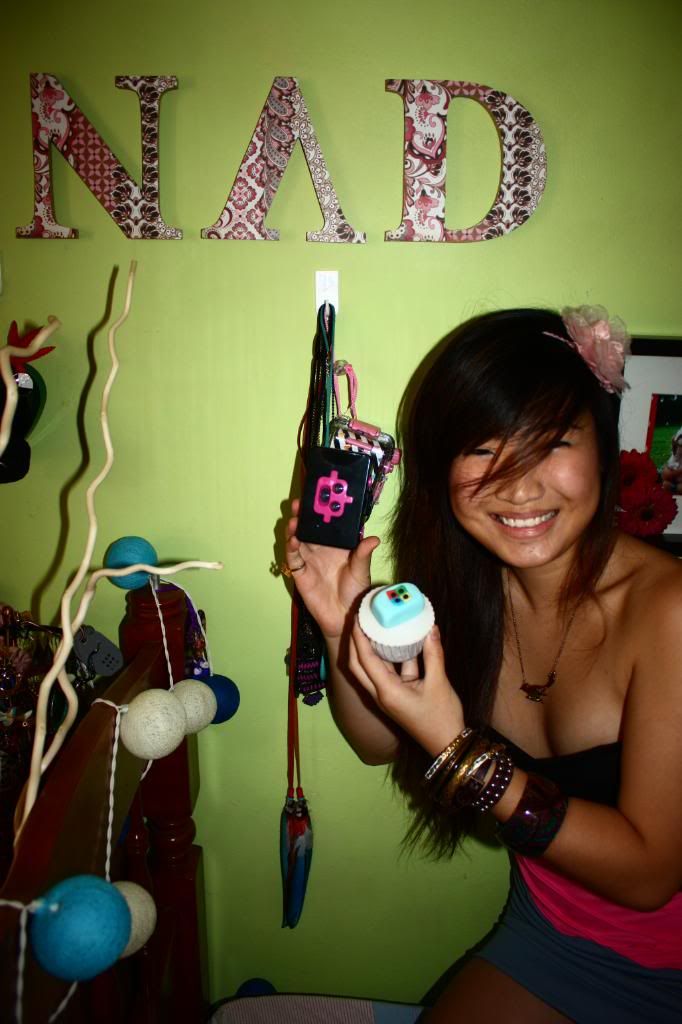 Not a matching 4 Lens Cam... But close to it la. Js missing 1 more lens. Hahaha.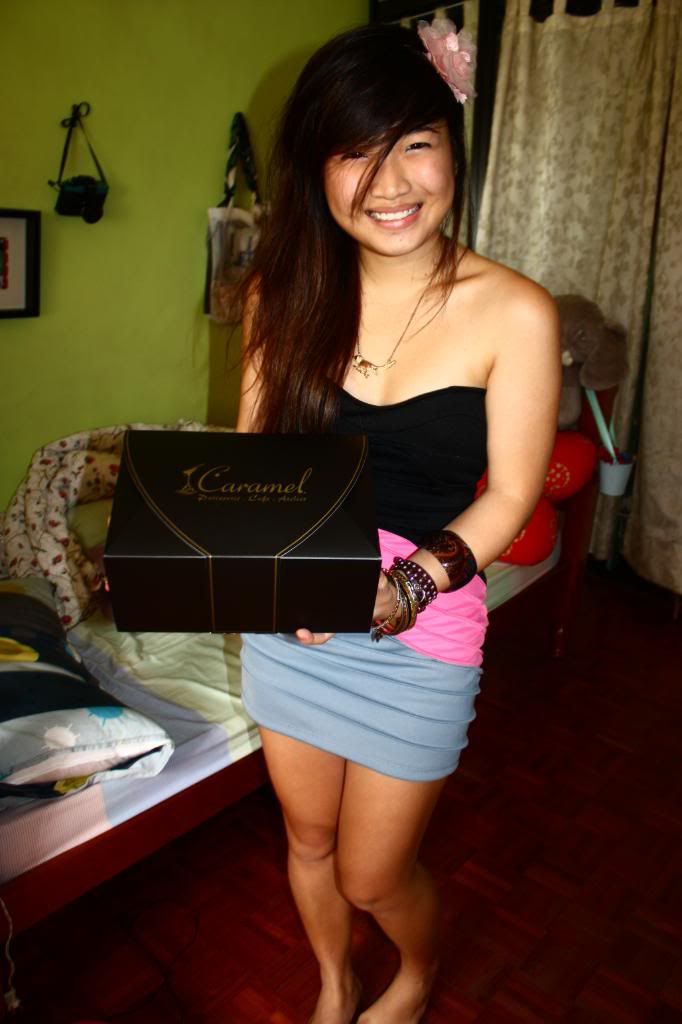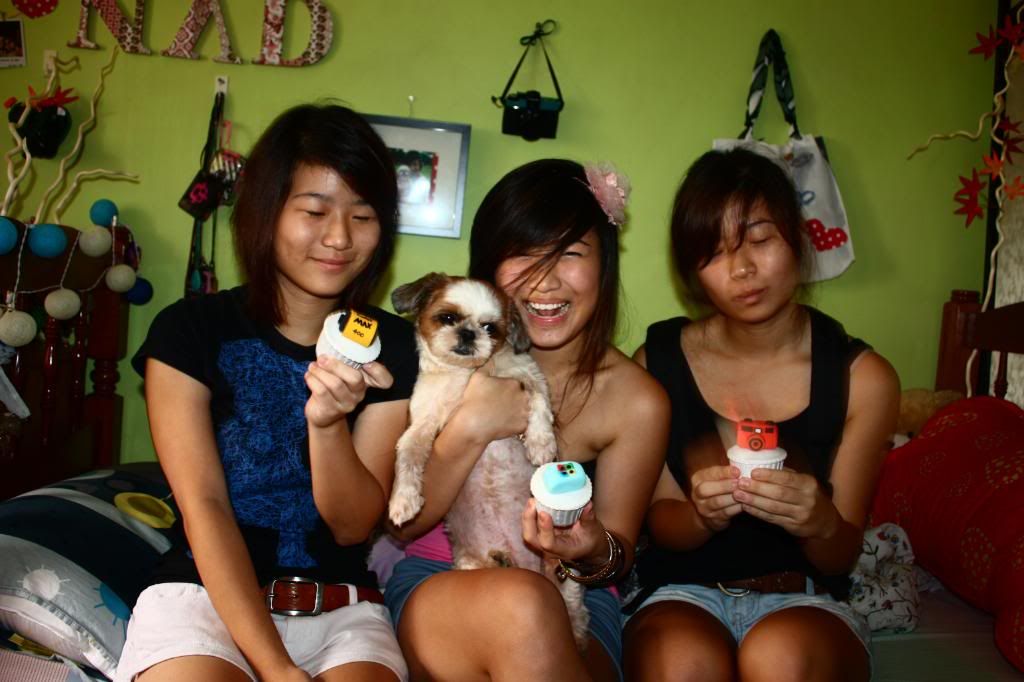 With the twins :DDD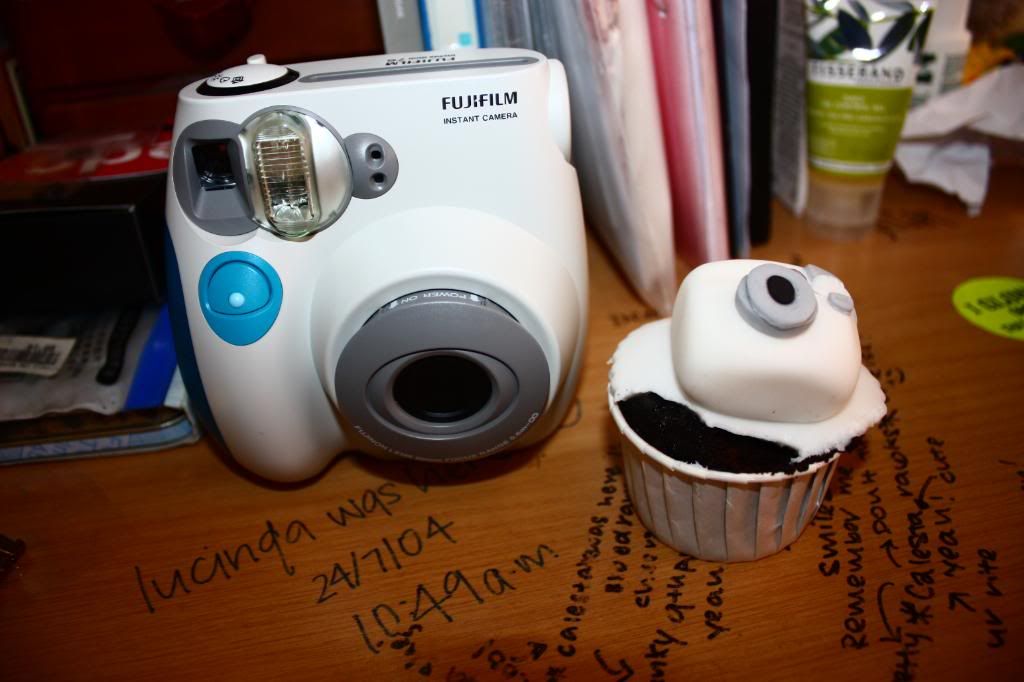 Ate a tiny part of the polaroid cam. Haha.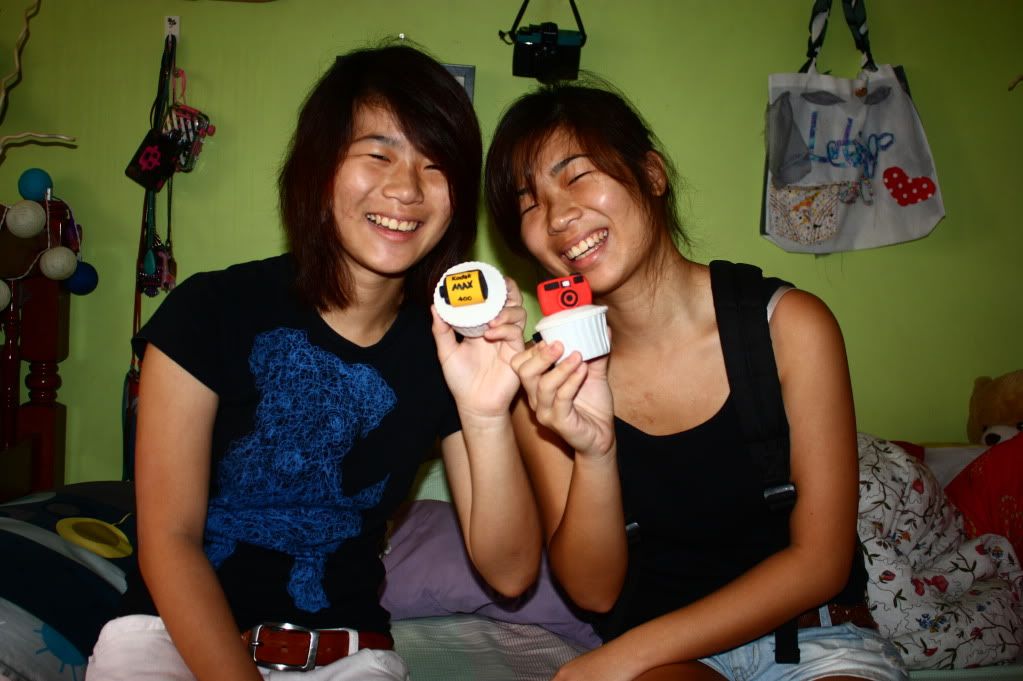 Thanks Nik & Tash for organizing a surprise birthday party & ordering custom made cupcakes for me. I was super touched & my day wldn't have been any better if nt for the both of you (: I guess i'm js really blessed & loved. What more cld i ever ask for? (:




3rd birthday surprise will be updated in my next post. Too tired to blog alr. Took me hrs to upload the pics into Photobucket. Had to re-upload 3 times! -.- Okay goodnight!