Few weeks ago i made a bracelet & necklace for Stacy's 19th birthday. Wanted to hand-make something for her that symbolizes my friendship with her. & Also, something tt depicts her character (: So, i made a trip to Far East Plaza to buy the neccessary items.
However, i haven't passed it to her yet. I was hoping i could meet her on her birthday but she was busy. Tt girl's FOREVER busy. So anyways, i hope, tt no matter what, she won't forget me.. Or any of us tt matters. A friend tt wld always be there for her no matter what happens (: Happy belated birthday Stussy (: I love you v v much :D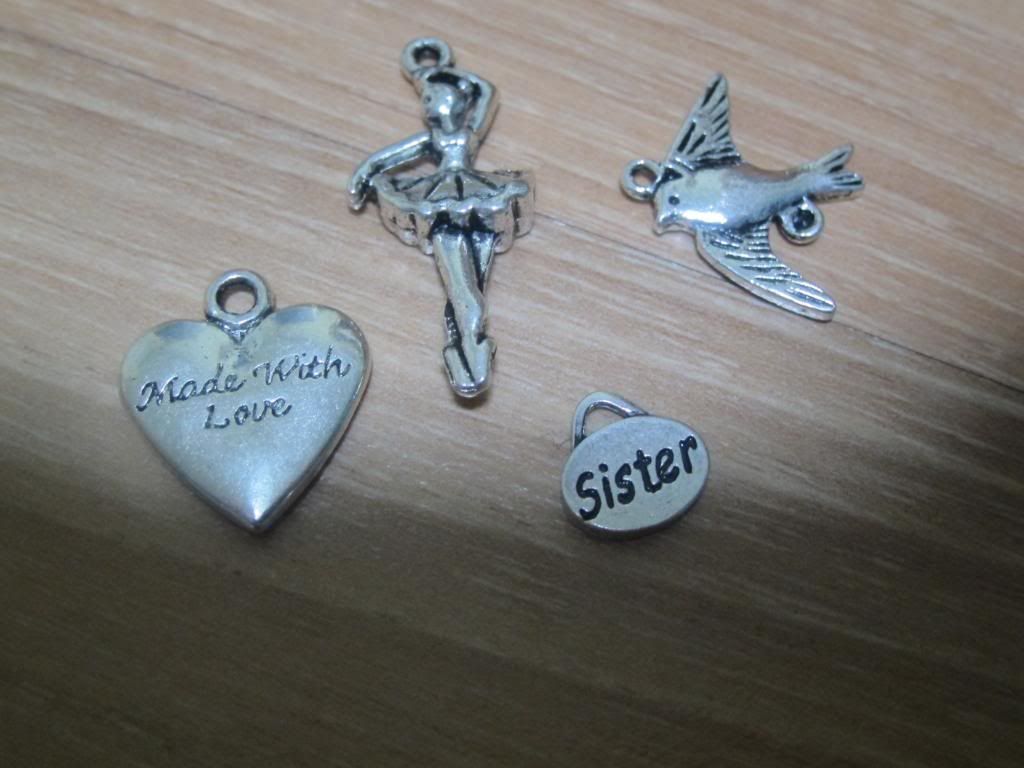 (From left-right)
Made With Love-

Stacy is def a v sweet girl, & she is made with love (:

Ballet Dancer-

Stacy's the most talented dancer i've ever seen, & she rocks the stage ALL the time (:

Sister-

More than js an awesome friend, Stacy is like a sister to me (:

Dove

- Stacy is the kinda girl, tt wld nvr give up her dreams. She may be small in size, but man can tt girl dream big! & I'm proud of her (: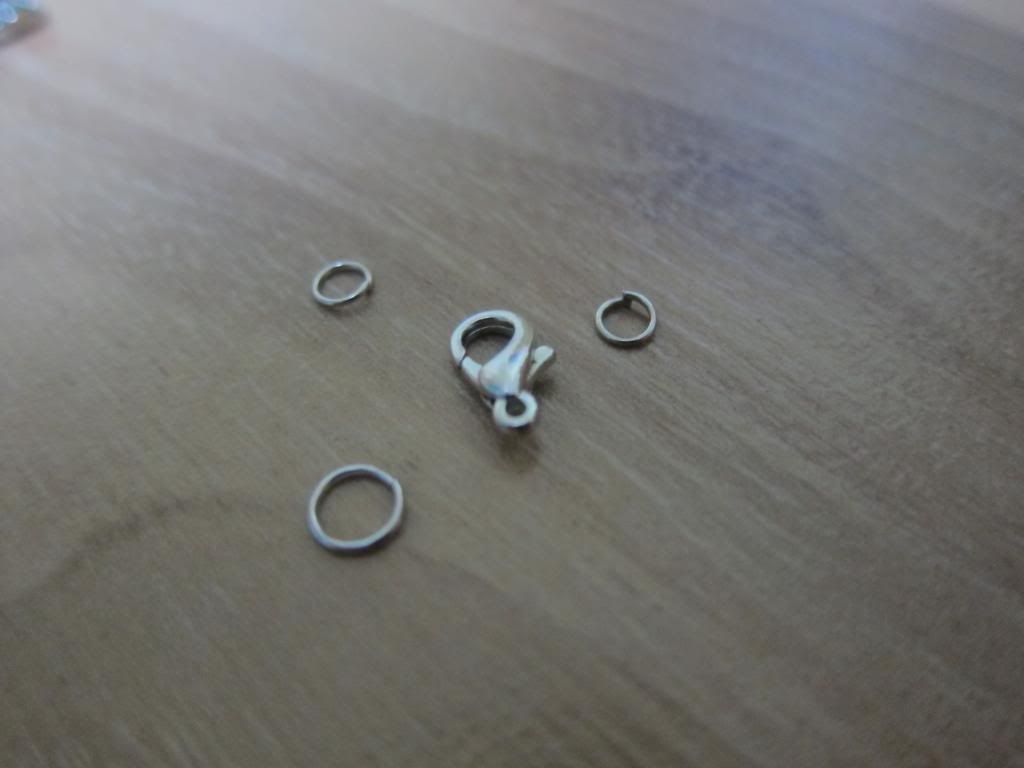 Wasn't easy tighting the hooks & all. W my stubby fingers.. Oh well. Haha.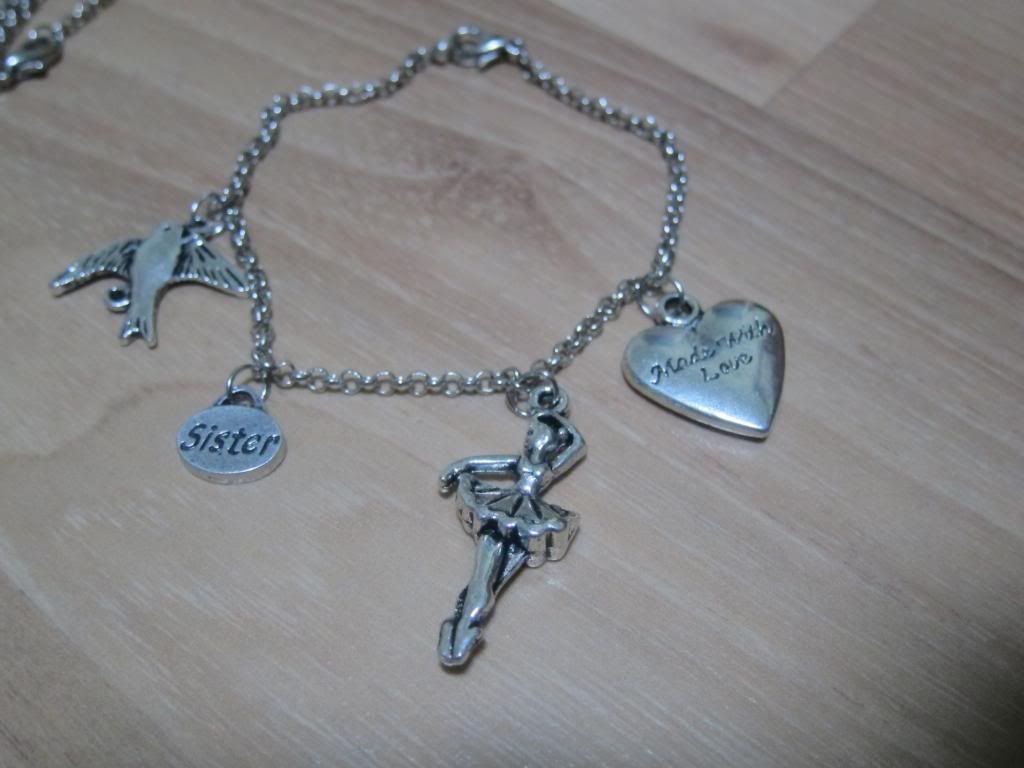 TA-DAH! ((: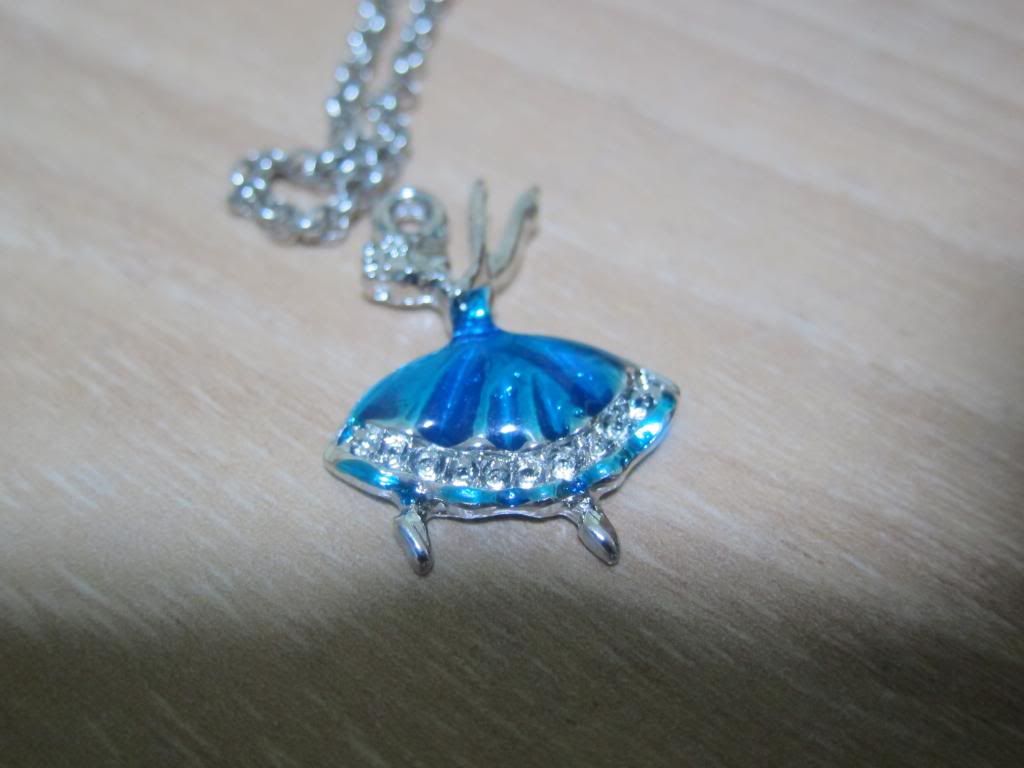 For ages, i have been trying to find a pretty Ballet necklace for her to wear. One tt only she has & i found it! :D Well, i meant i found the pendant & made it into a necklace! (: & Turquoise is her fav colour, js like meeee :DDD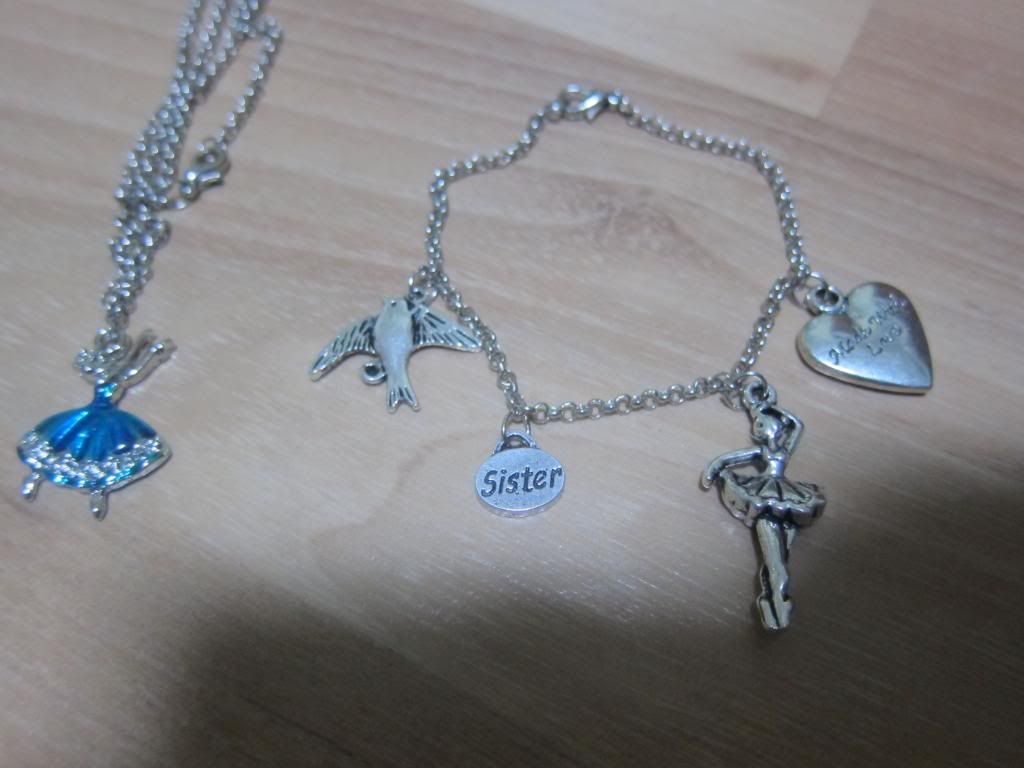 (: