R & I went on a short get away to relax at Turi Beach & it was definitely put to good use! (: Last yr we stayed at Nongsapura resort which u can read all abt it
here!
There wasn't rly much to do there other than swim, lay in the sun, massage & if you are willing to fork out extra cash for cab fares, u can walk ard the shopping malls. Which i felt was a waste of time & money cause the malls were kinda quiet.
Comparing my stay last yr at Nongsapura & Turi beach resort, overall Turi beach was better in terms of the amt of activities u cld do there. They had a pool snack bar where u cld eat & chill IN the pool! Tt's pretty awesome! The resort's bigger & the scenery is nicer.
As for Nongsapura resort, the rooms were wayyy better than Turi beach! Beds were so clean & comfy! The best bed i've ever slept in till date! Turi beach resort has 2 kind of rooms- 1 is called the 'Riani Deluxe'(which i stayed). It's a traditional Balinese room built in a badly air conditioned hut. The bed was sandy & it smelt so bad i had rashes all over the next day! It was horrible! Even R had rashes! I wld nt recommend staying in the Riani Deluxe. STAY IN THE OTHER ONE! Idk what its called though. I was told it's "hotel styled". More modern. I'm assuming its much cleaner? It better be since the price is higher.
So yes, my only complaints abt Turi beach wld be the horrible room i stayed in. I rly hated the stench & sandy bed! Ugh. Caused me rashes all over for 5 days! It wasnt pleasant at all!
Other than tt, everything else like the pool & food was alright! (: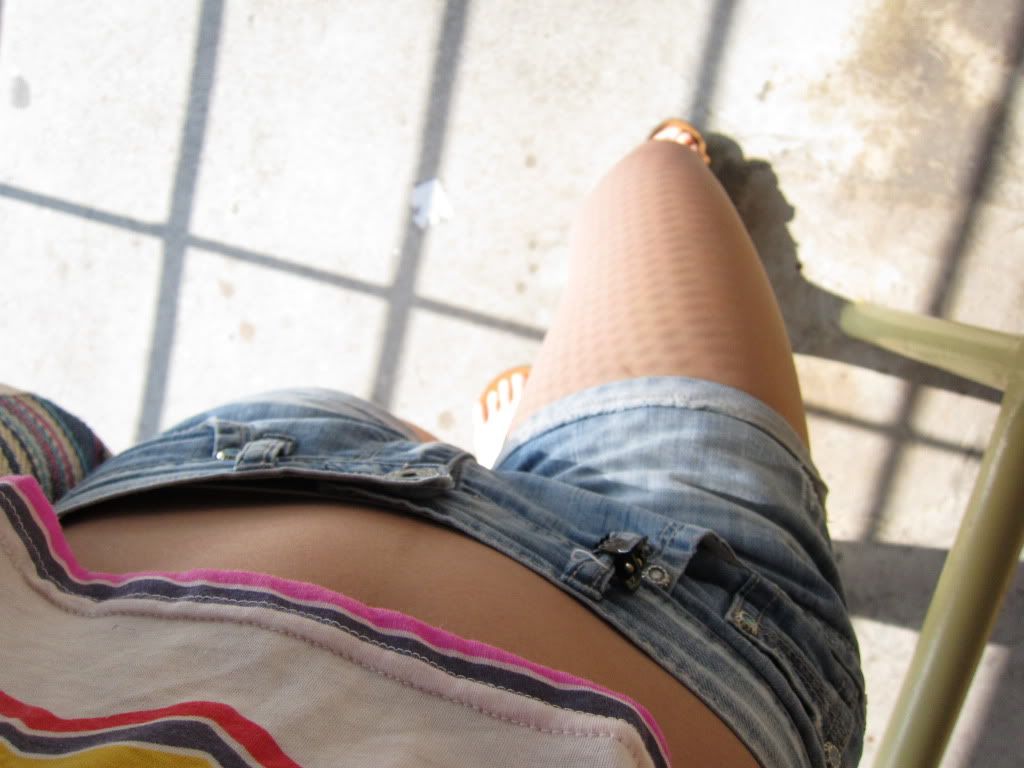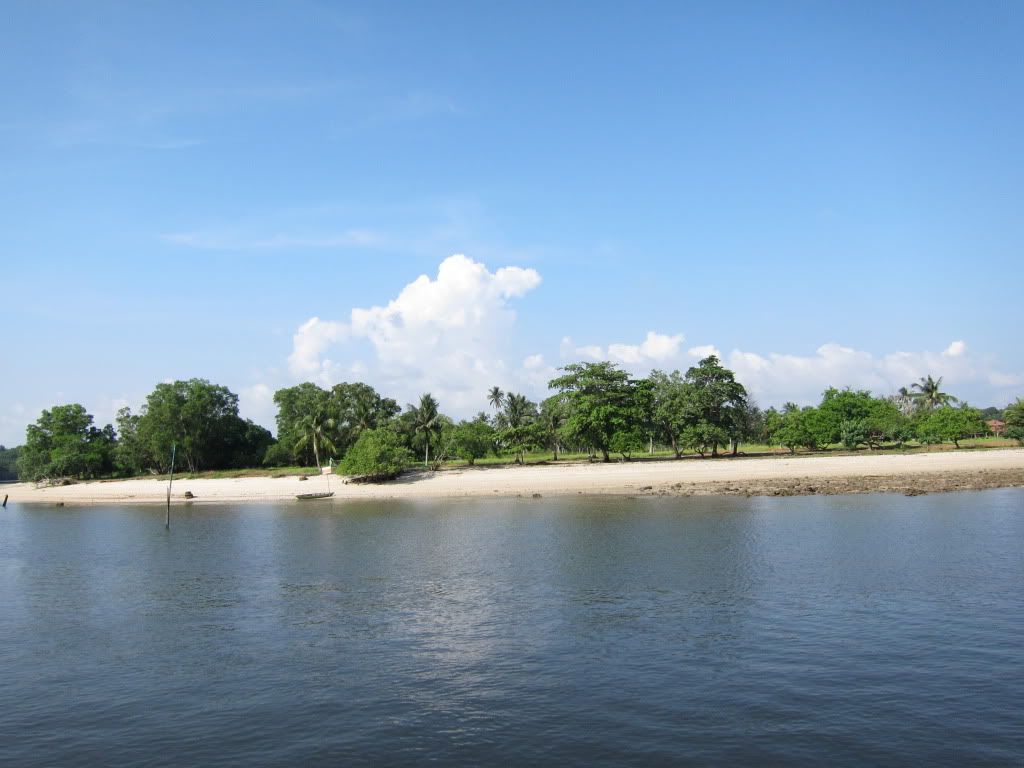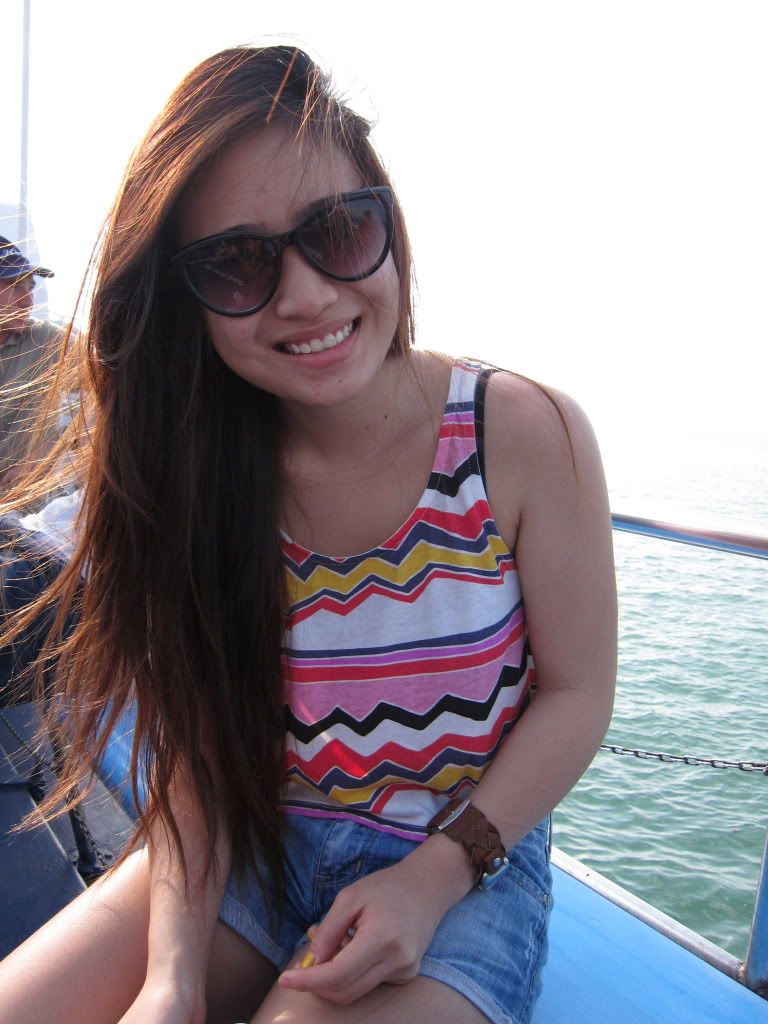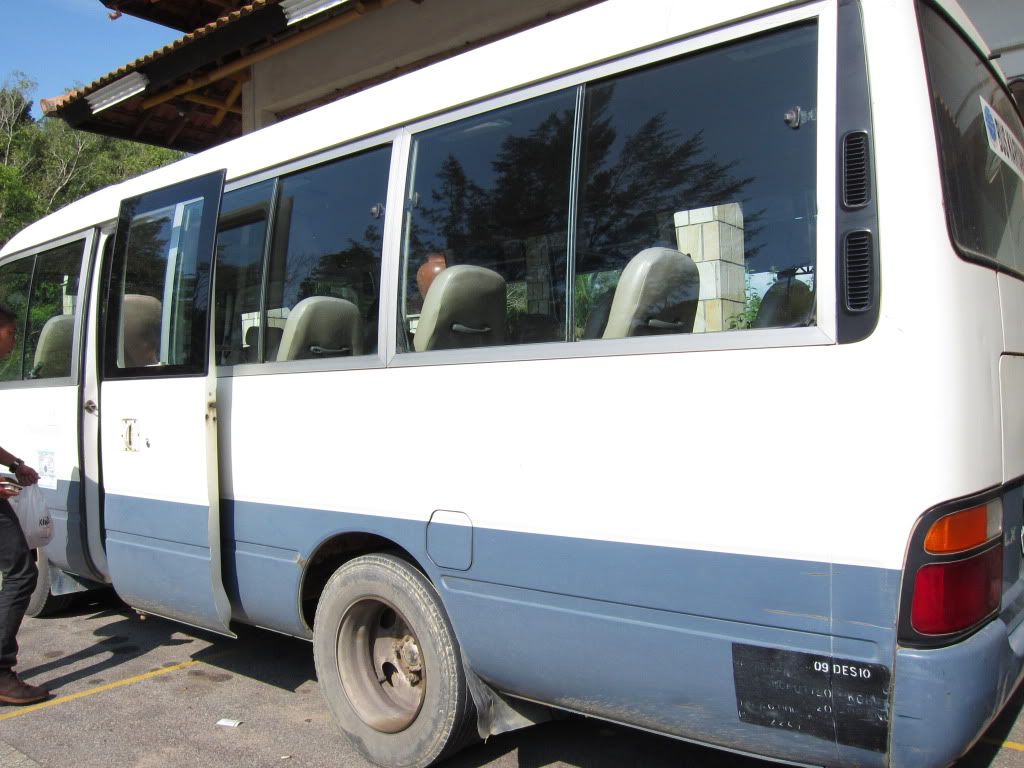 There's a free shuttle bus at the Batam ferry terminal to take u to ur resort.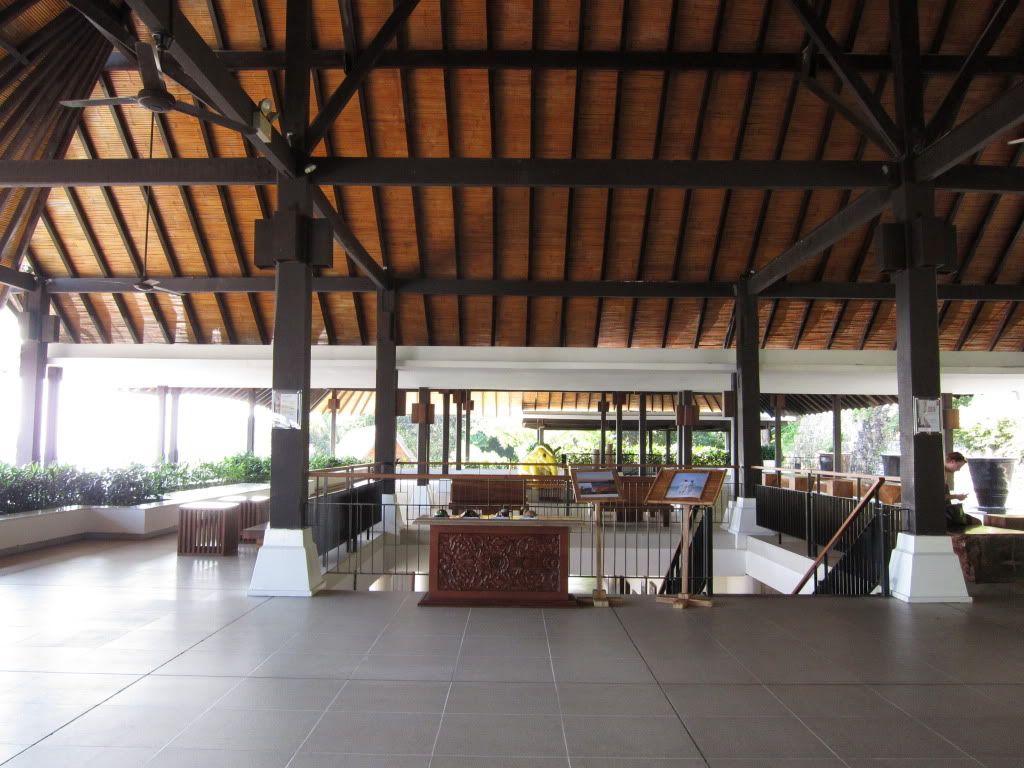 Reached! TURI BEACH LOBBY! (: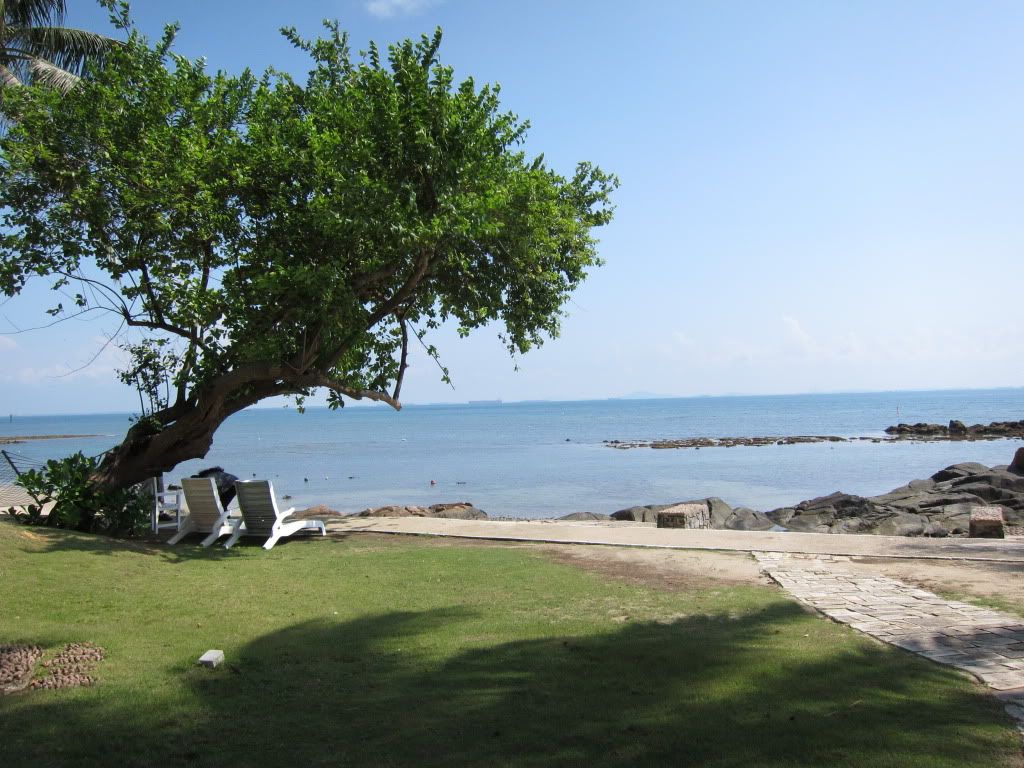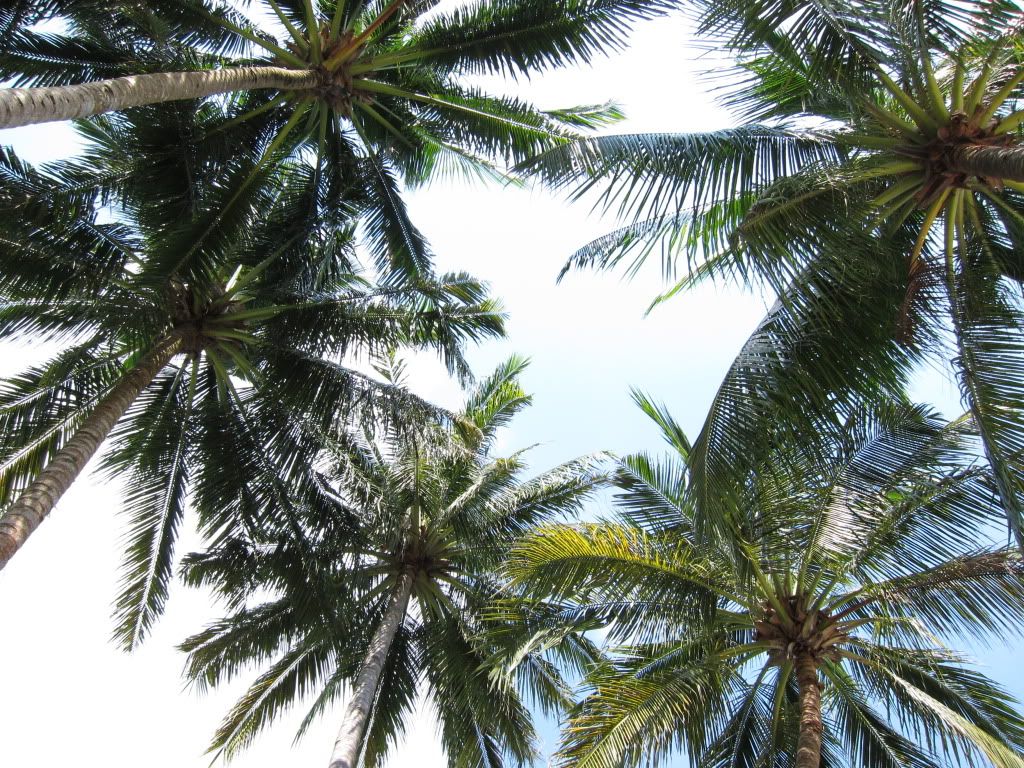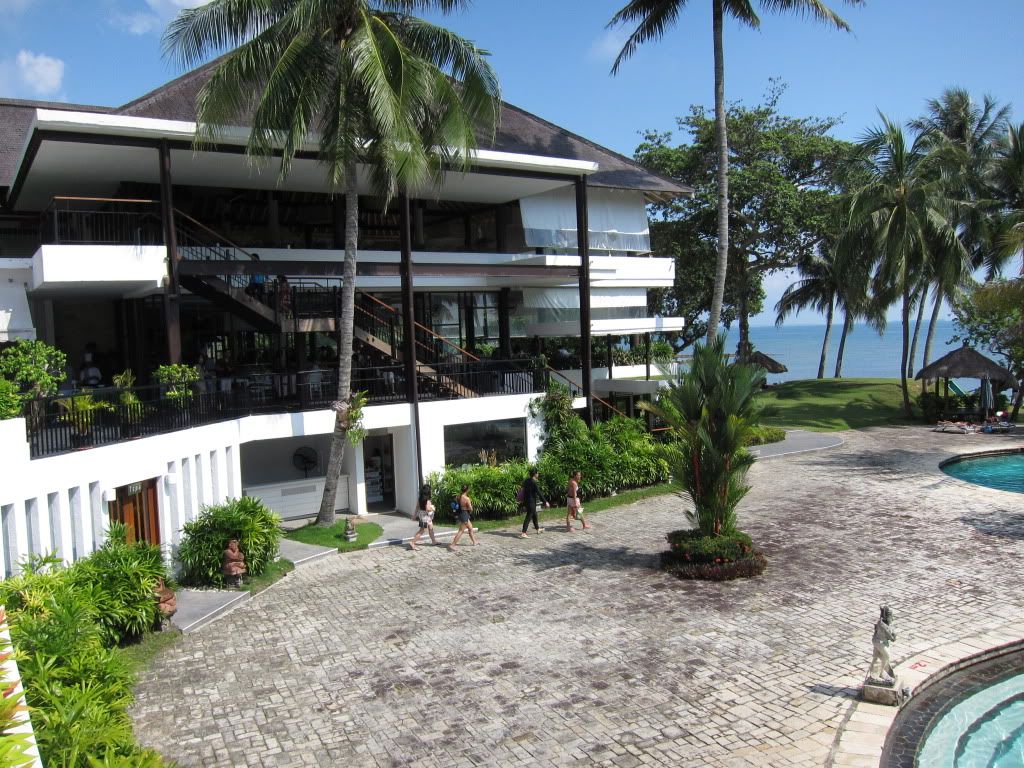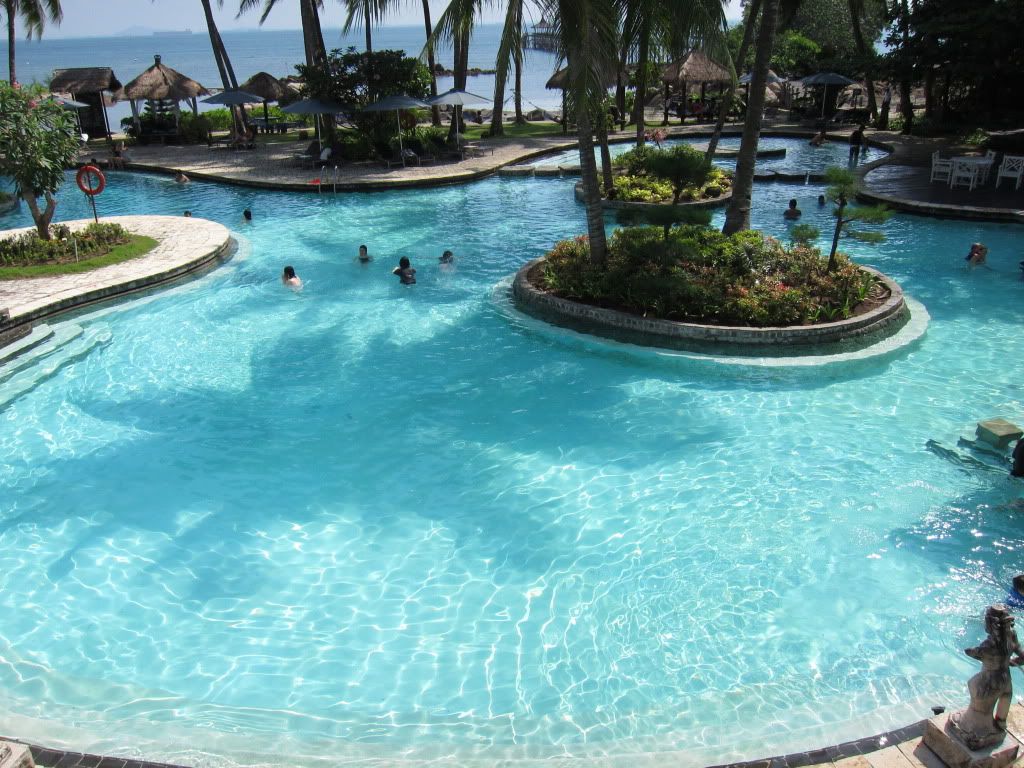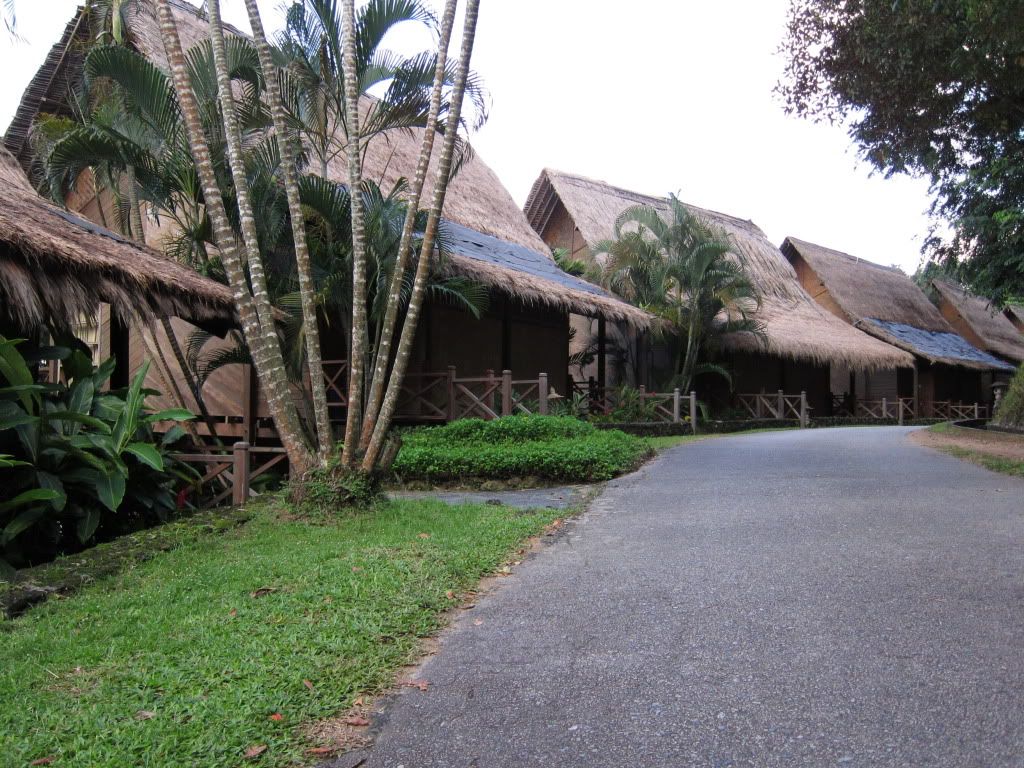 The Riani Wing where i stayed in one of those huts.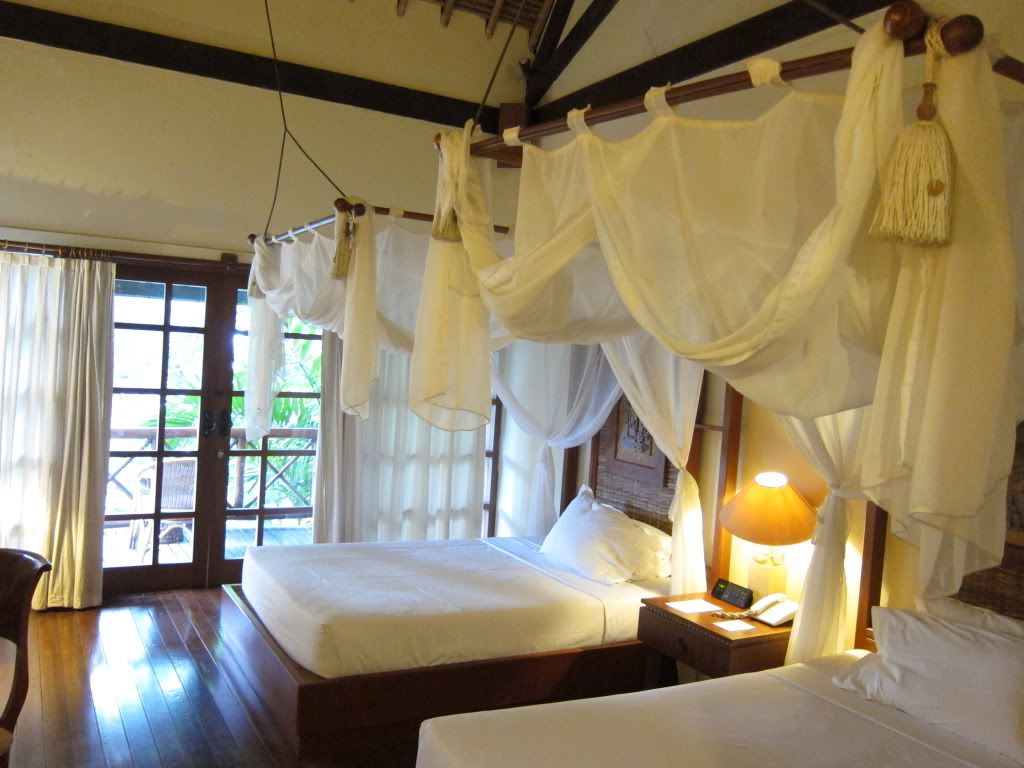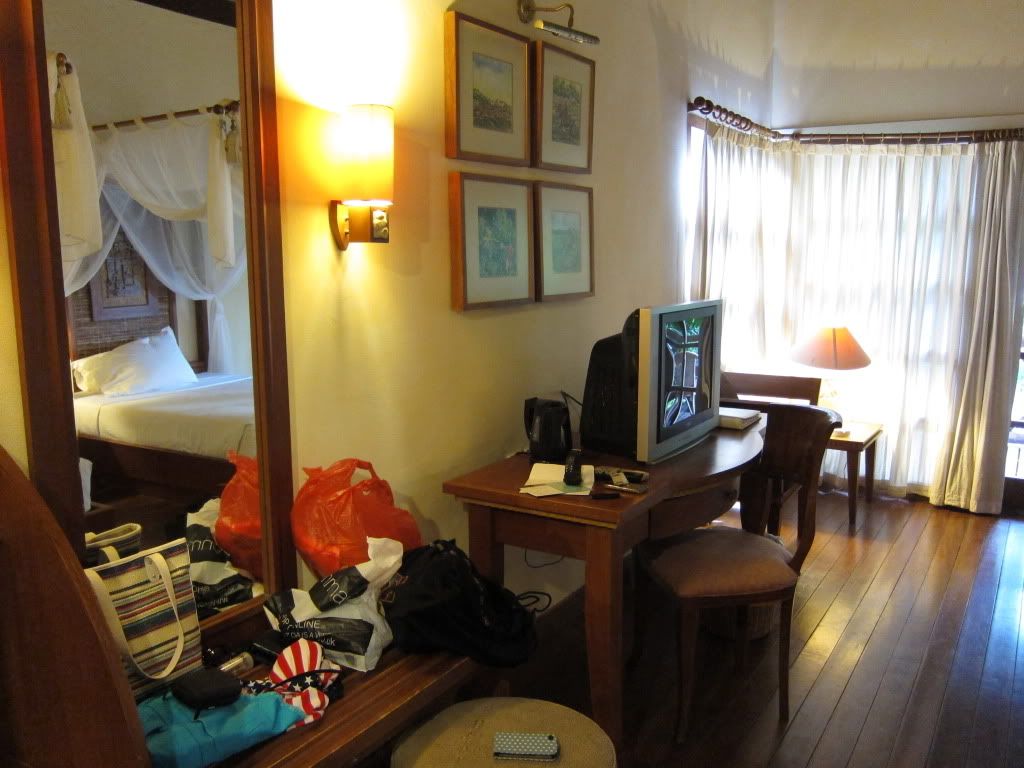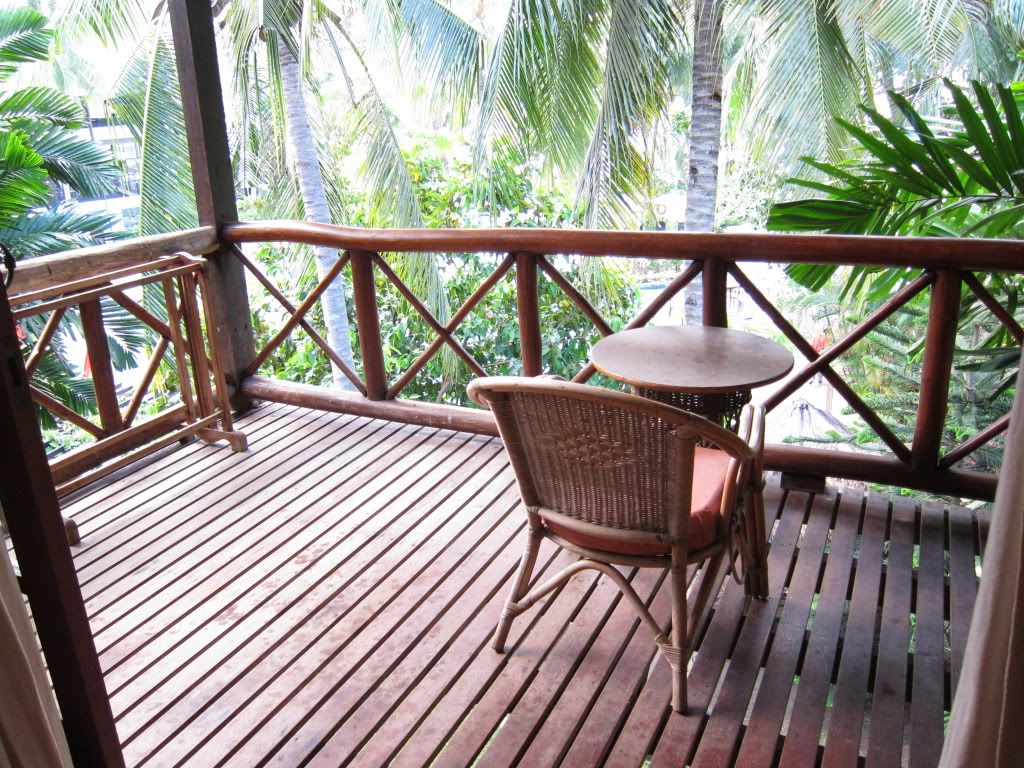 Balcony!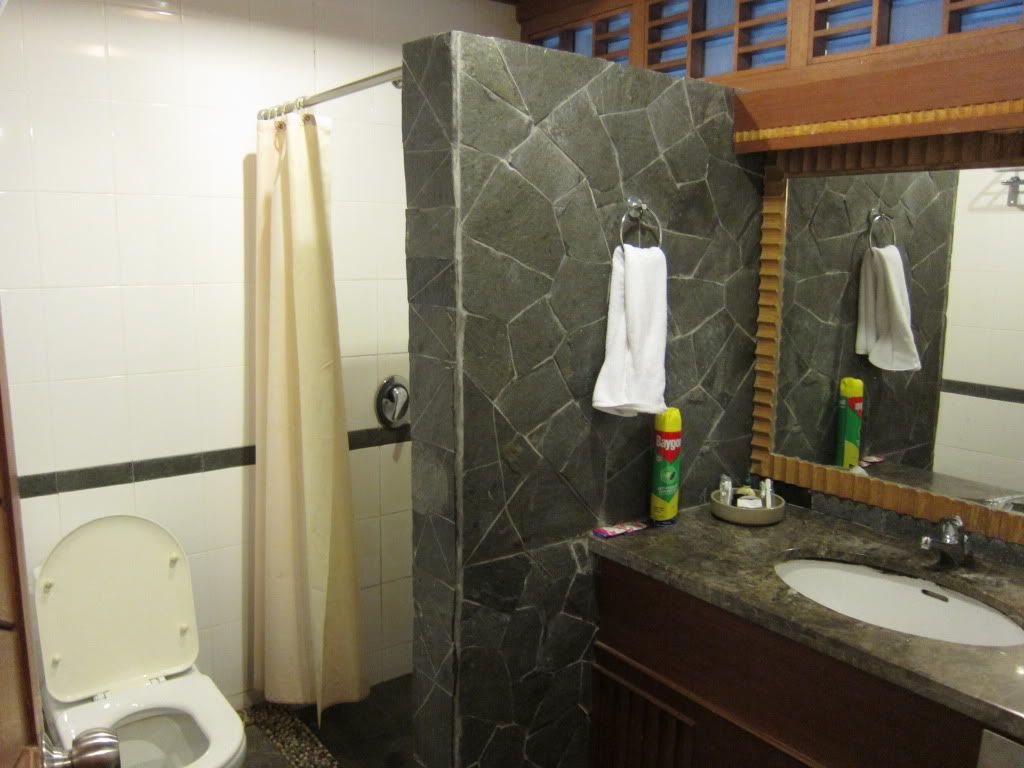 Toilet looking kinda scary. They even had a bottle of Baygon -.- Tt explains ALOT!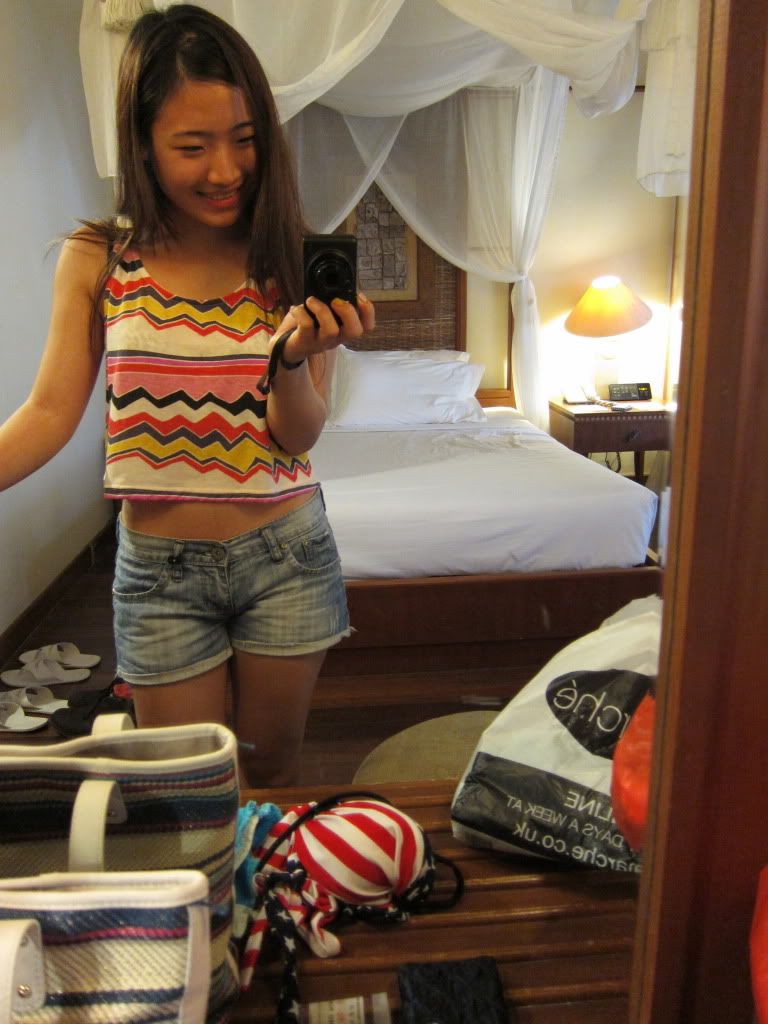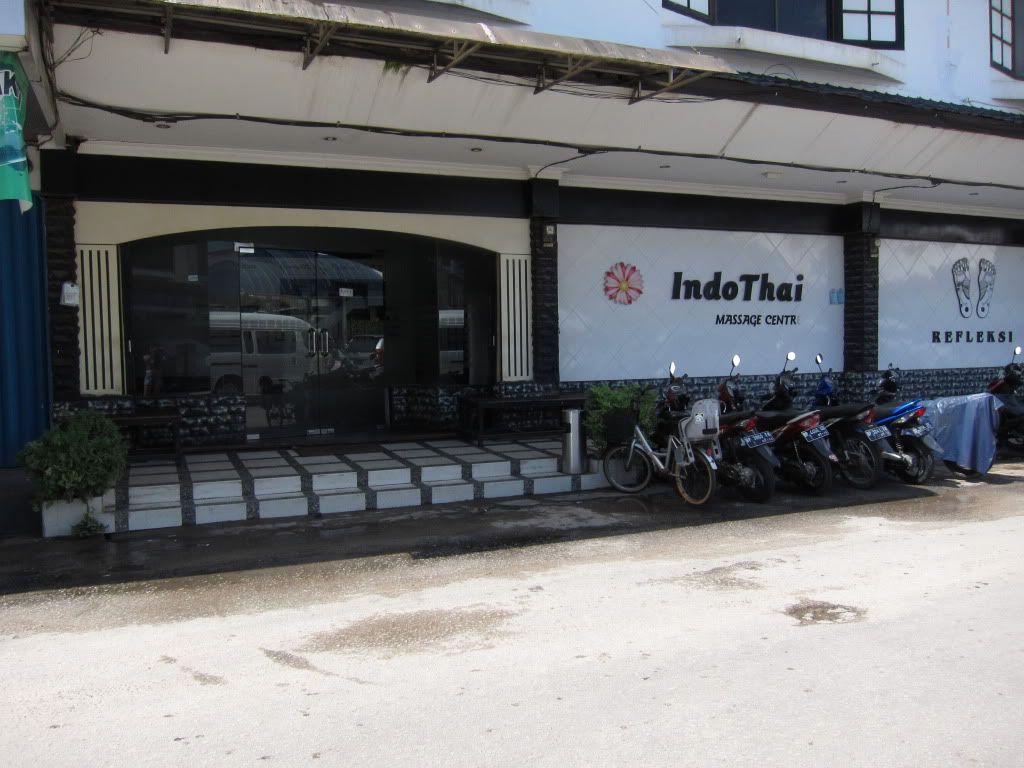 We arrived at the resort a little too early before the check in. So we decided to cab to the shopping malls which was a 30-40min drive. We chanced upon a massage place & we came out satisfied! (: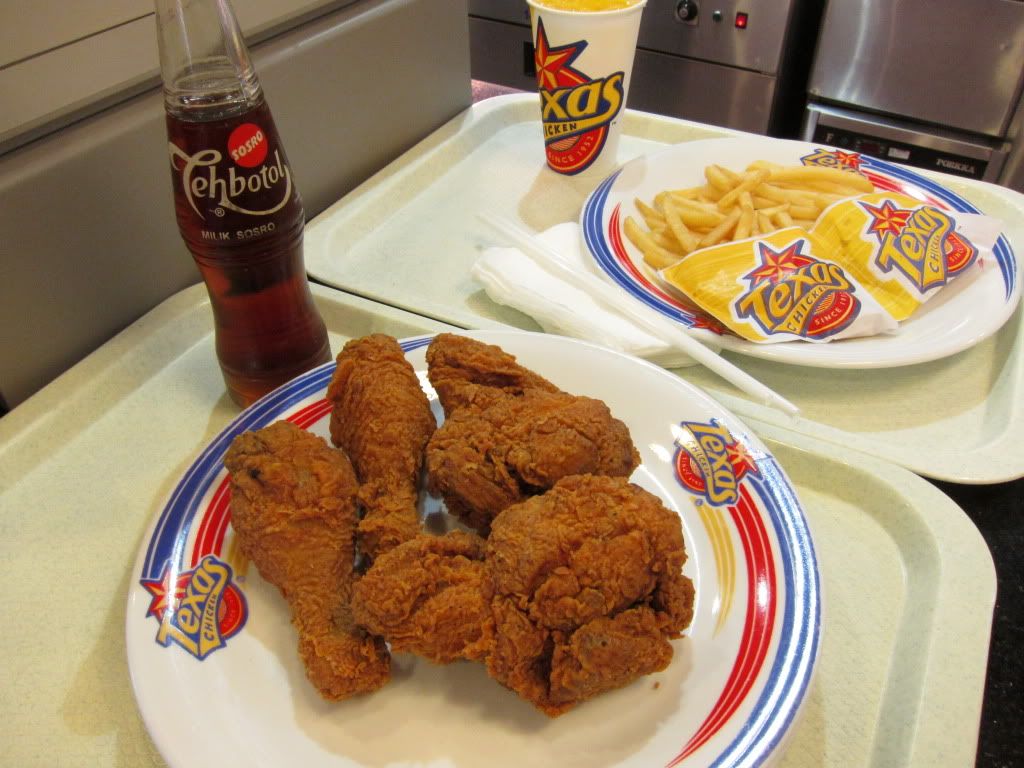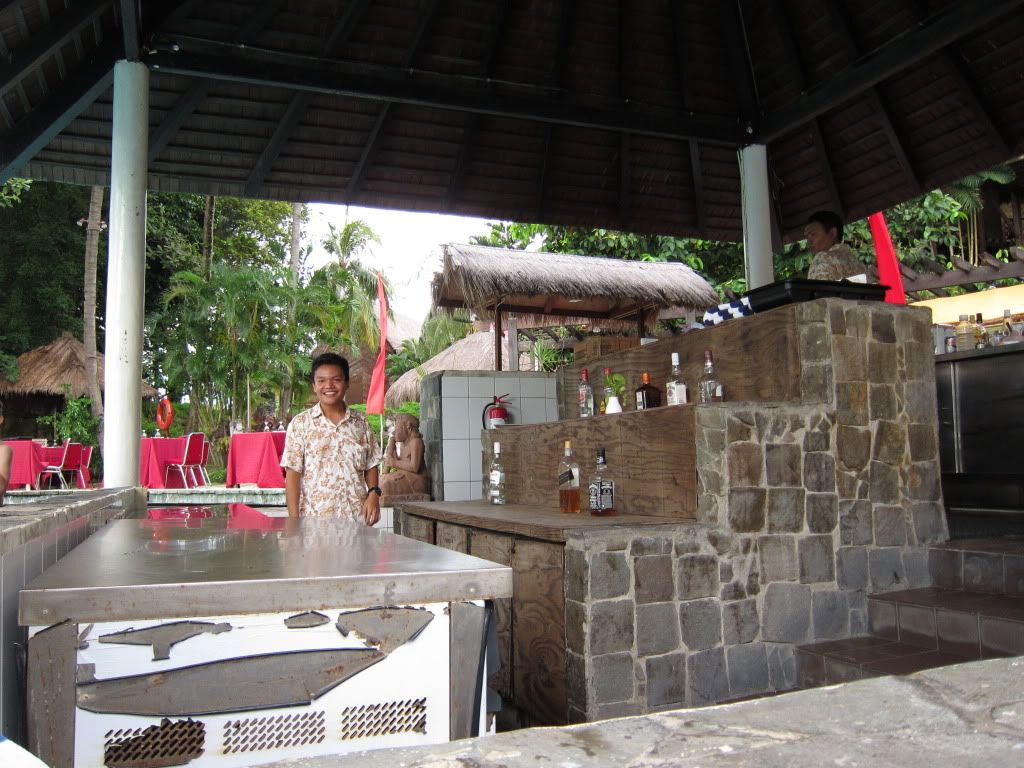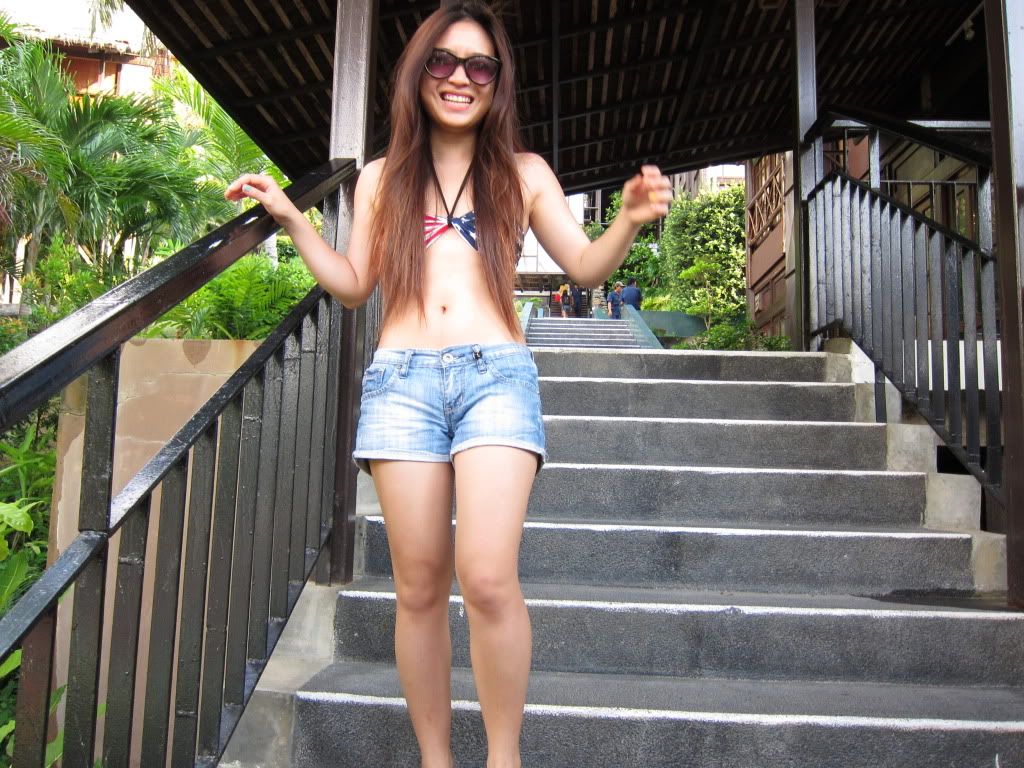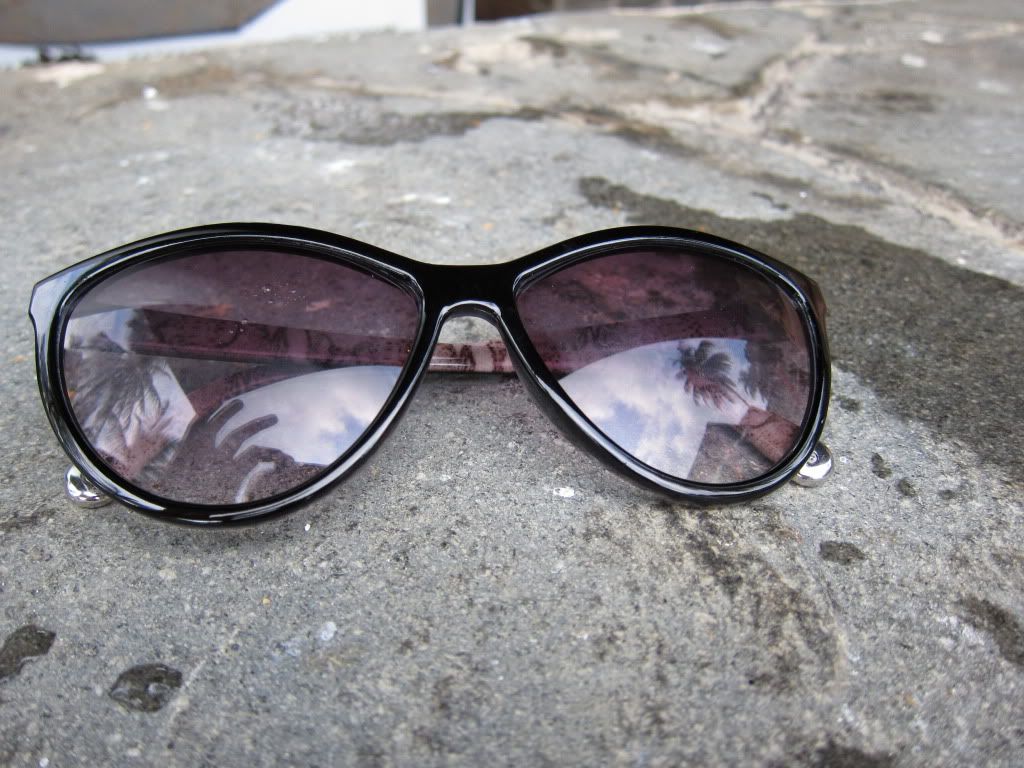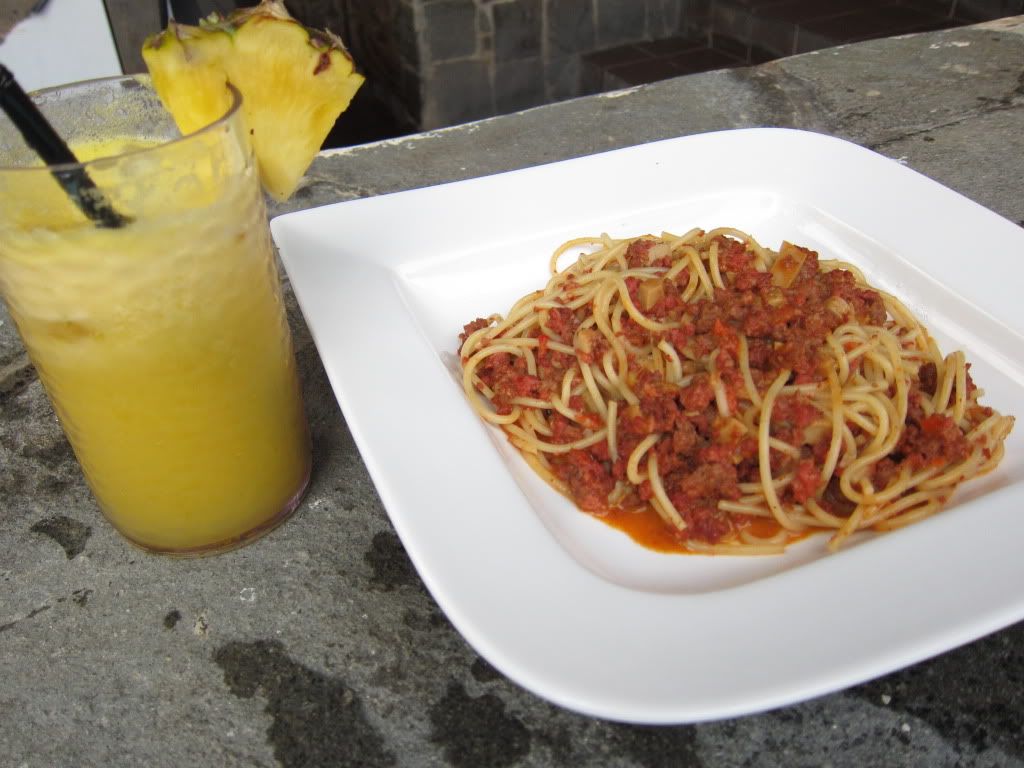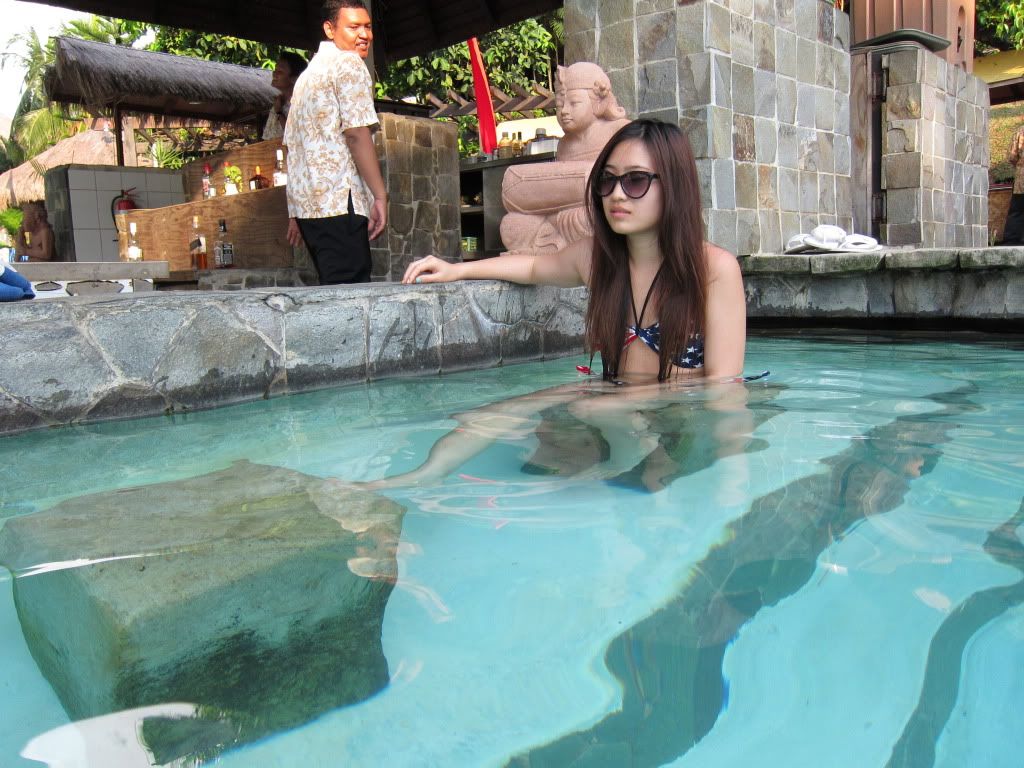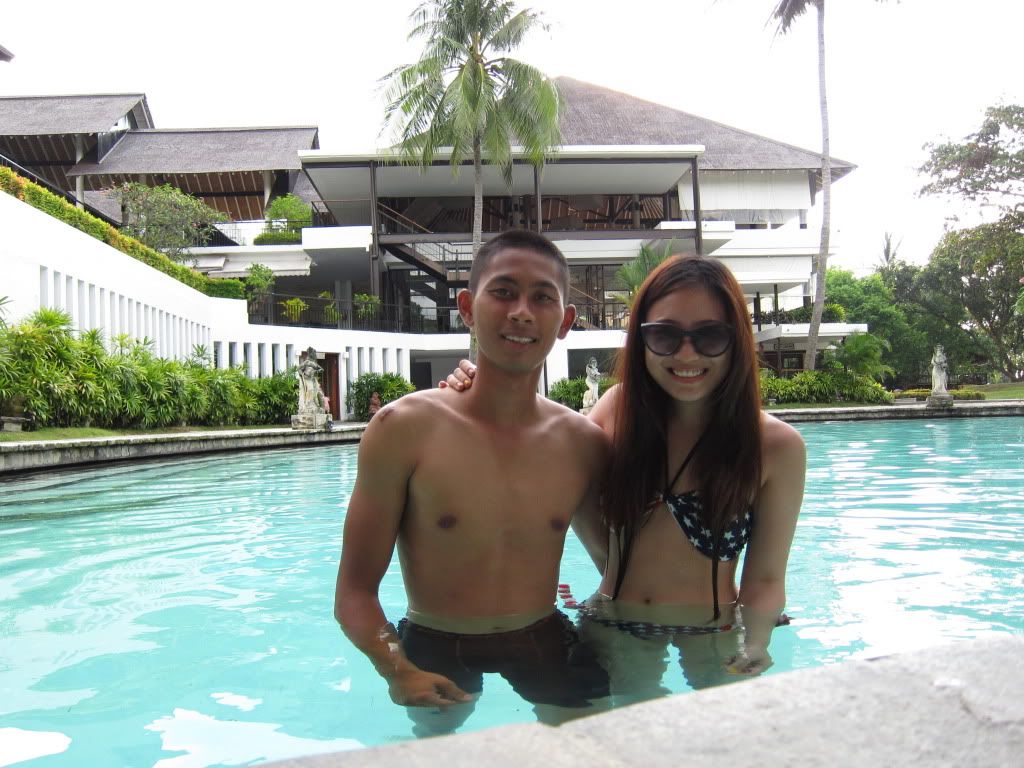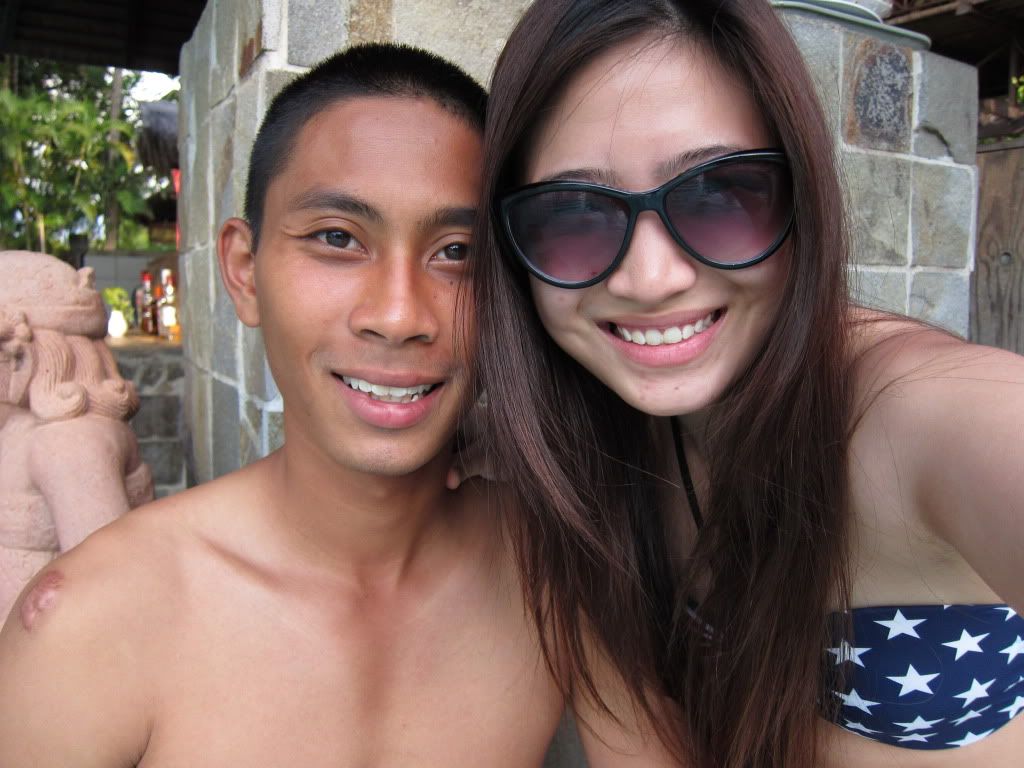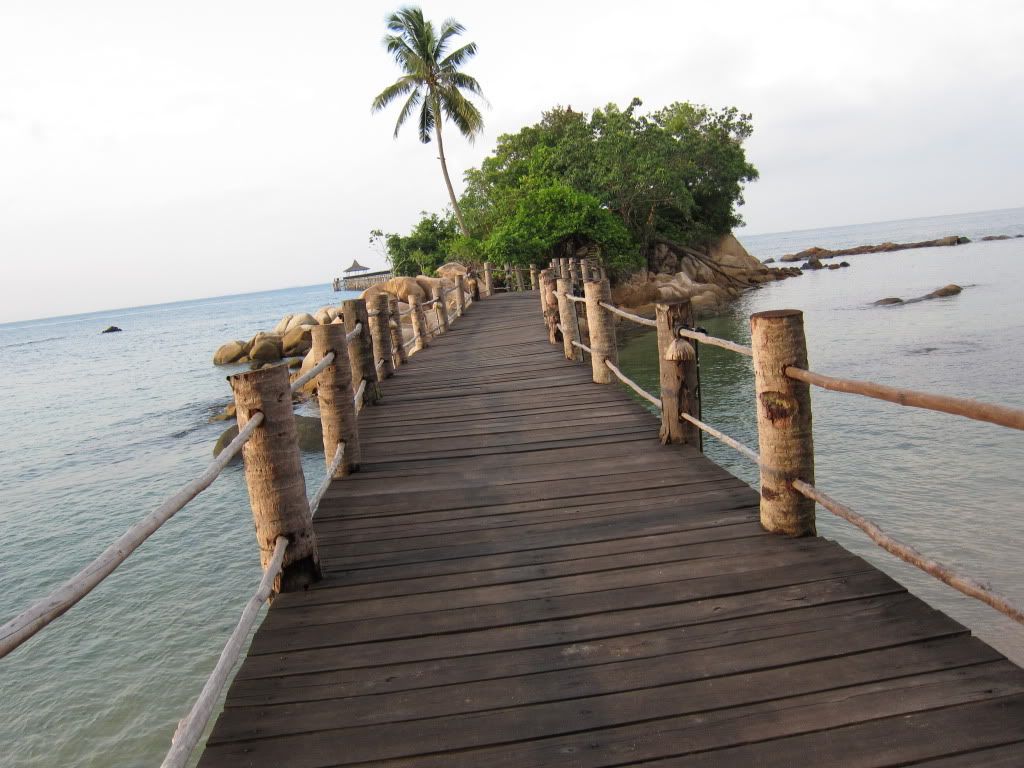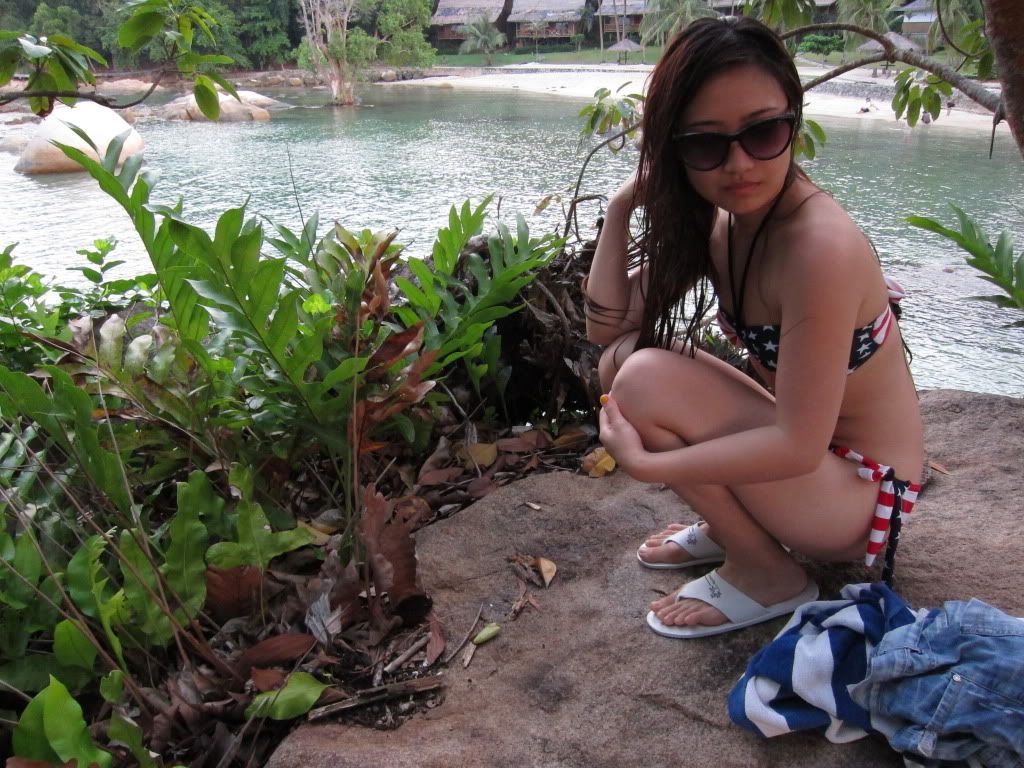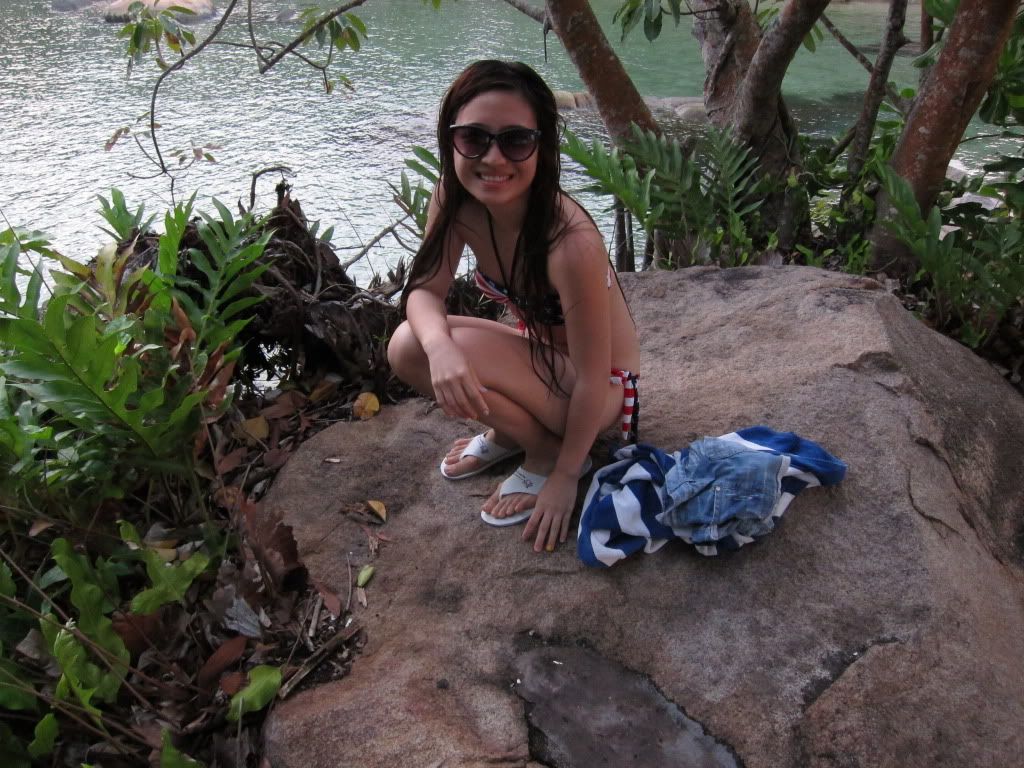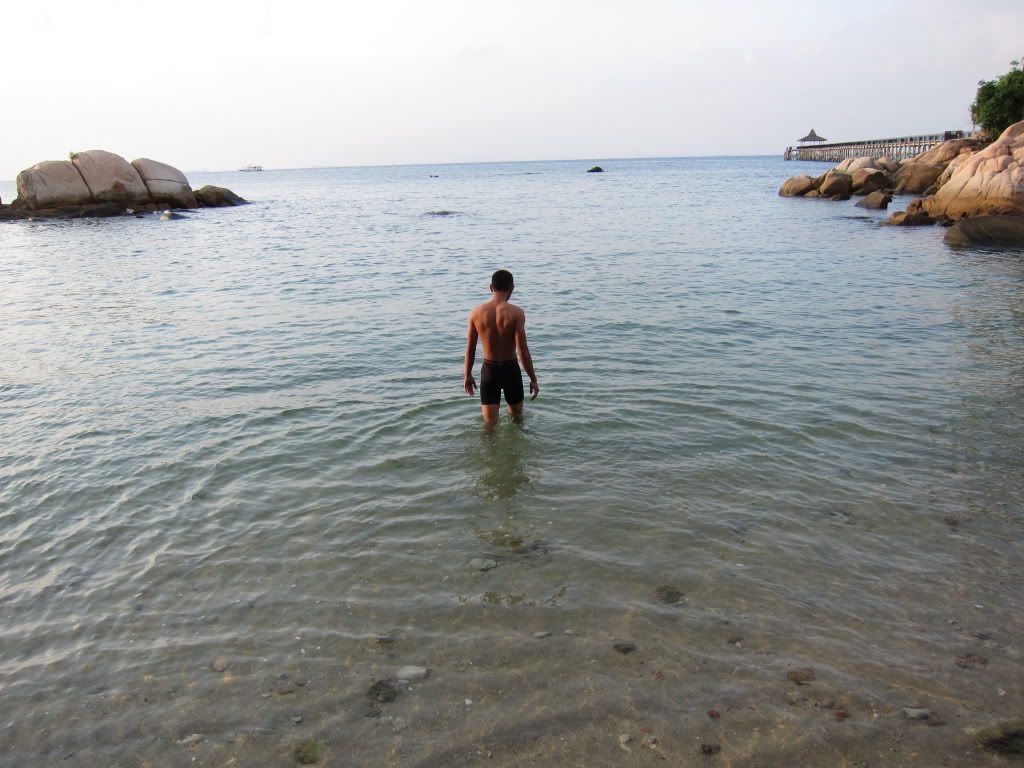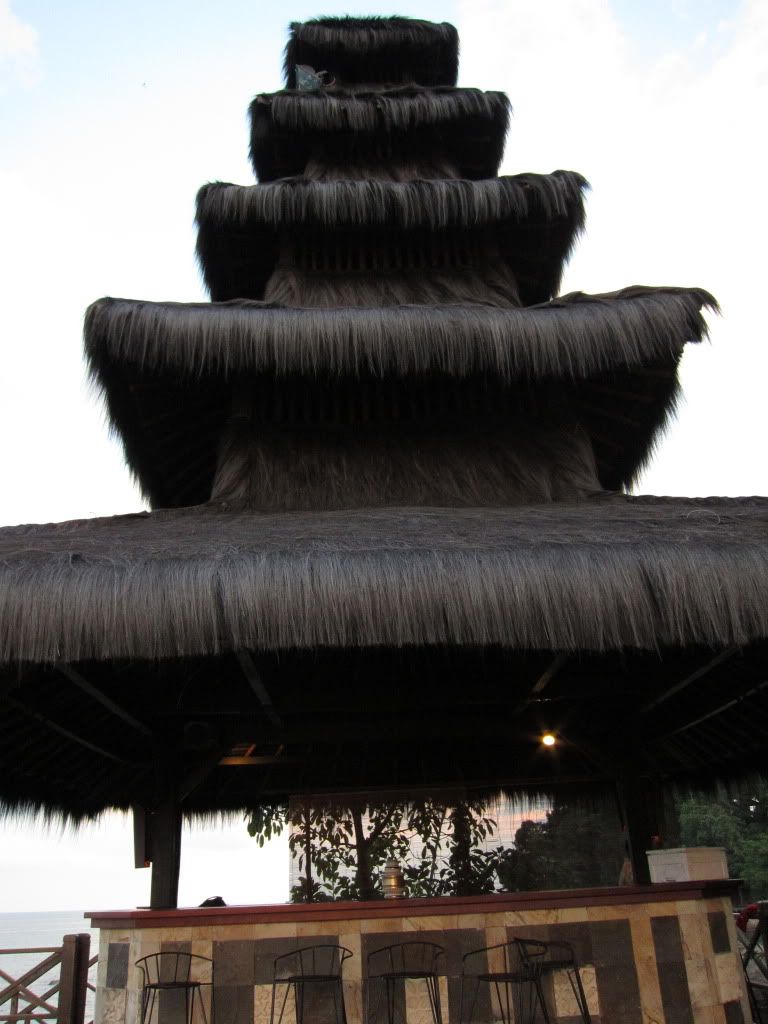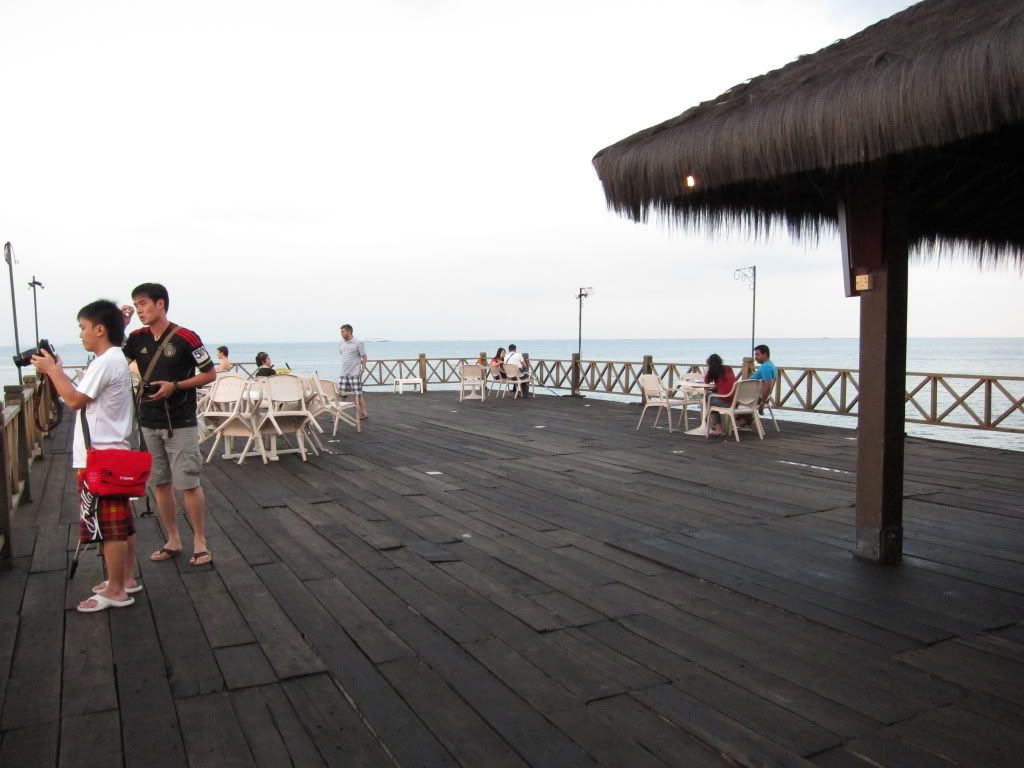 Across the bridge is a place for people to eat Satay where they bbq for u on the spot. & To enjoy the beautiful sunset! (: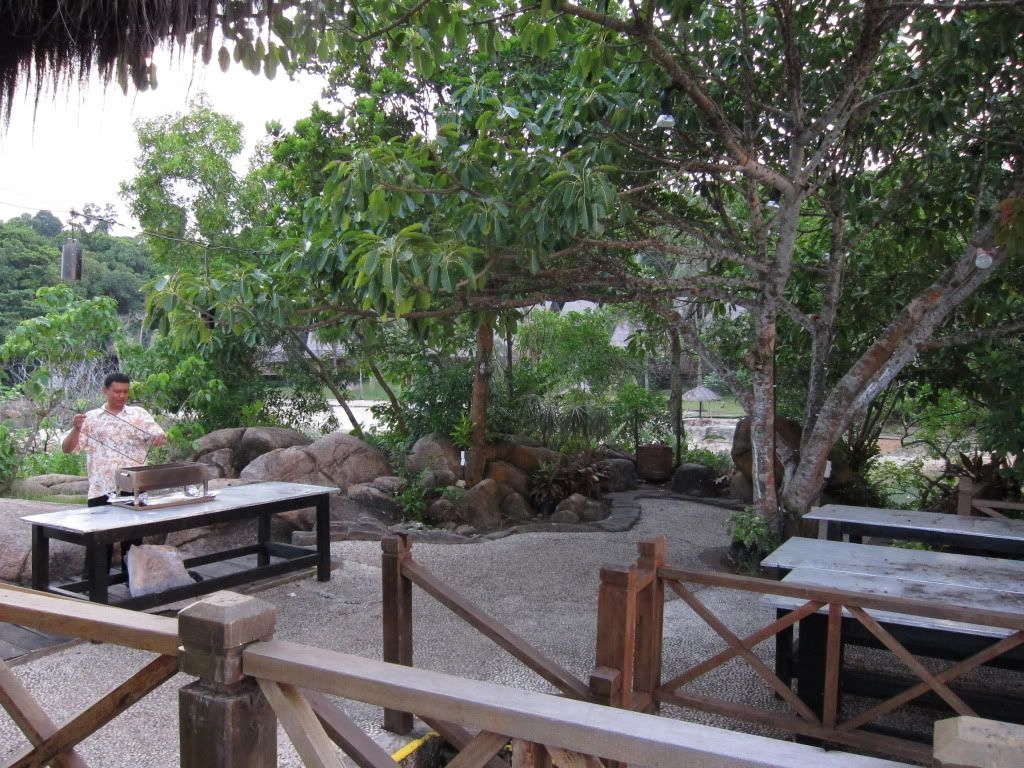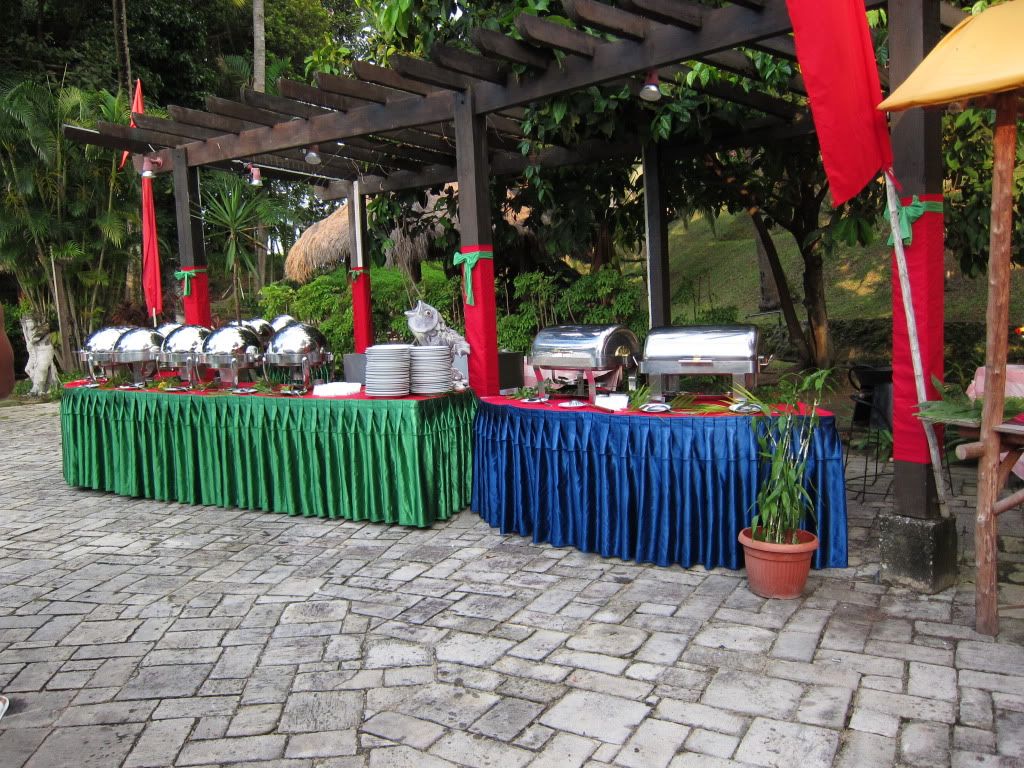 The resort has a dinner buffet for 27+ per person. I didn't try the food but from the looks of it, it looked pretty delicious.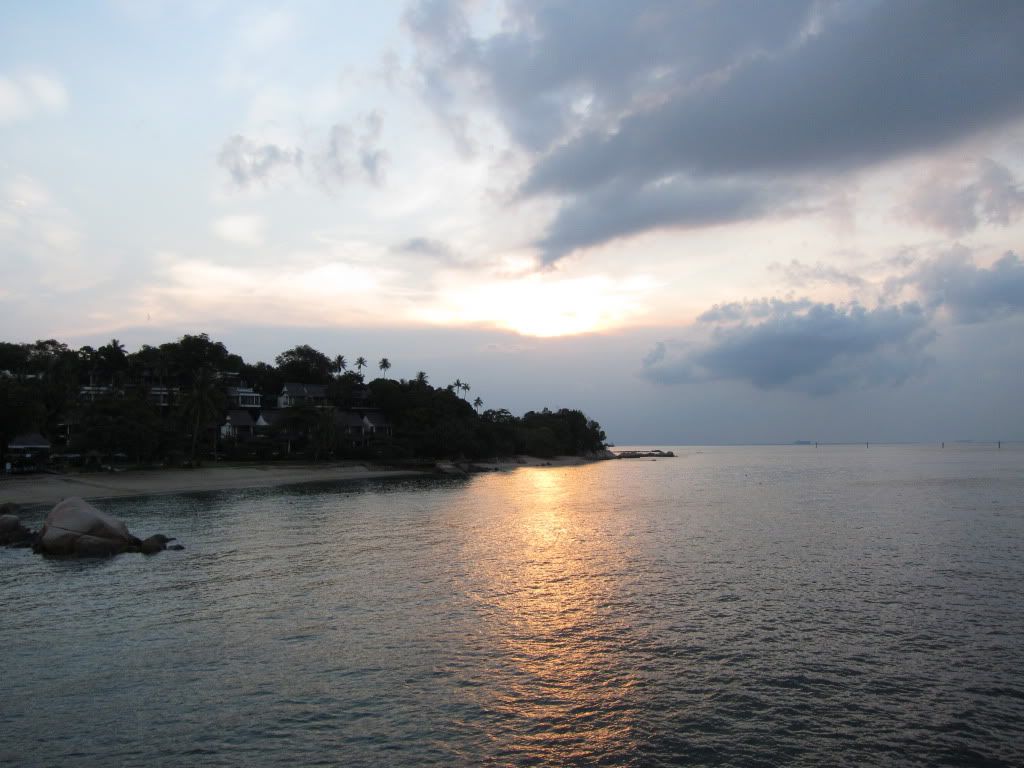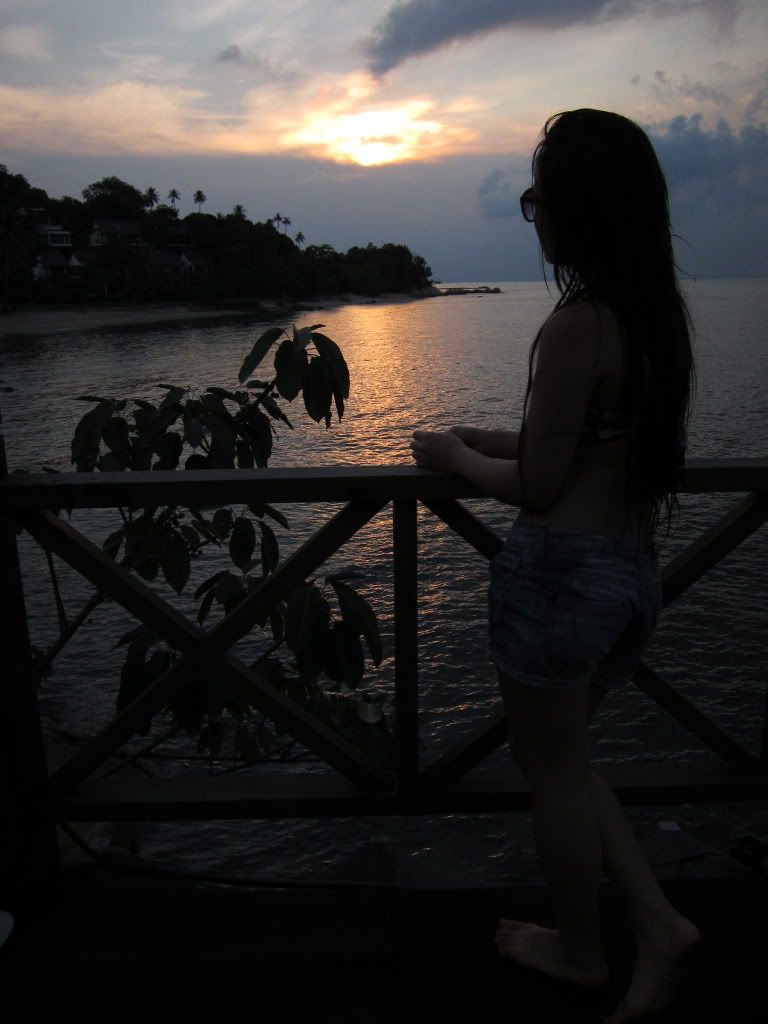 Breakfast was very asian style.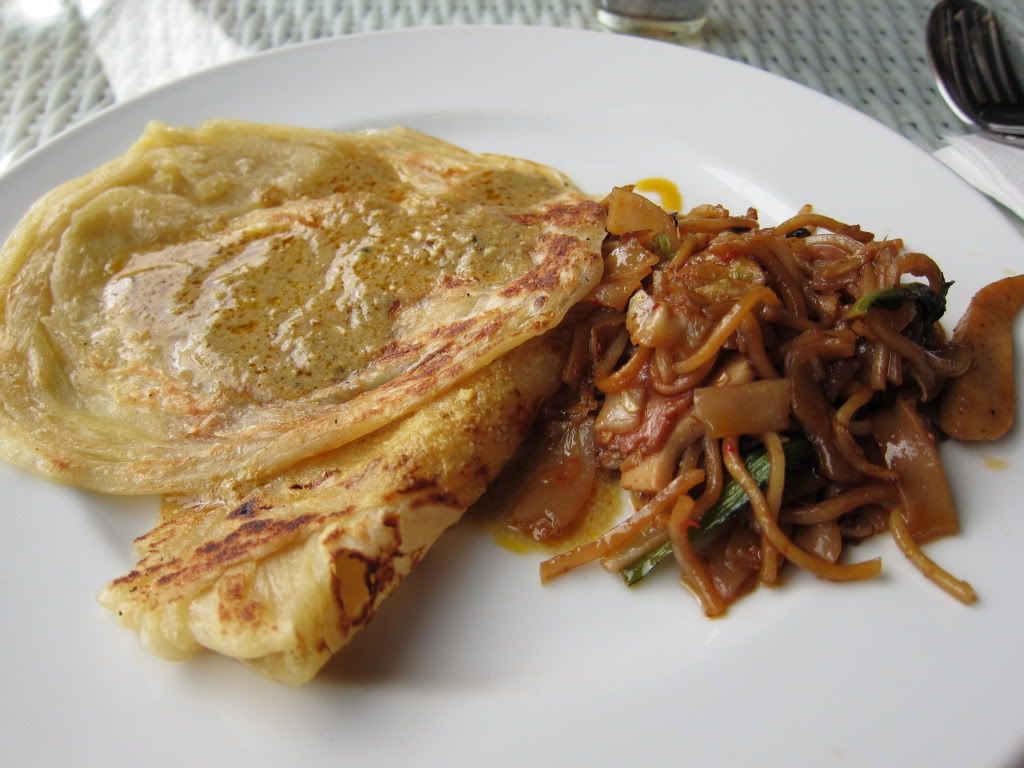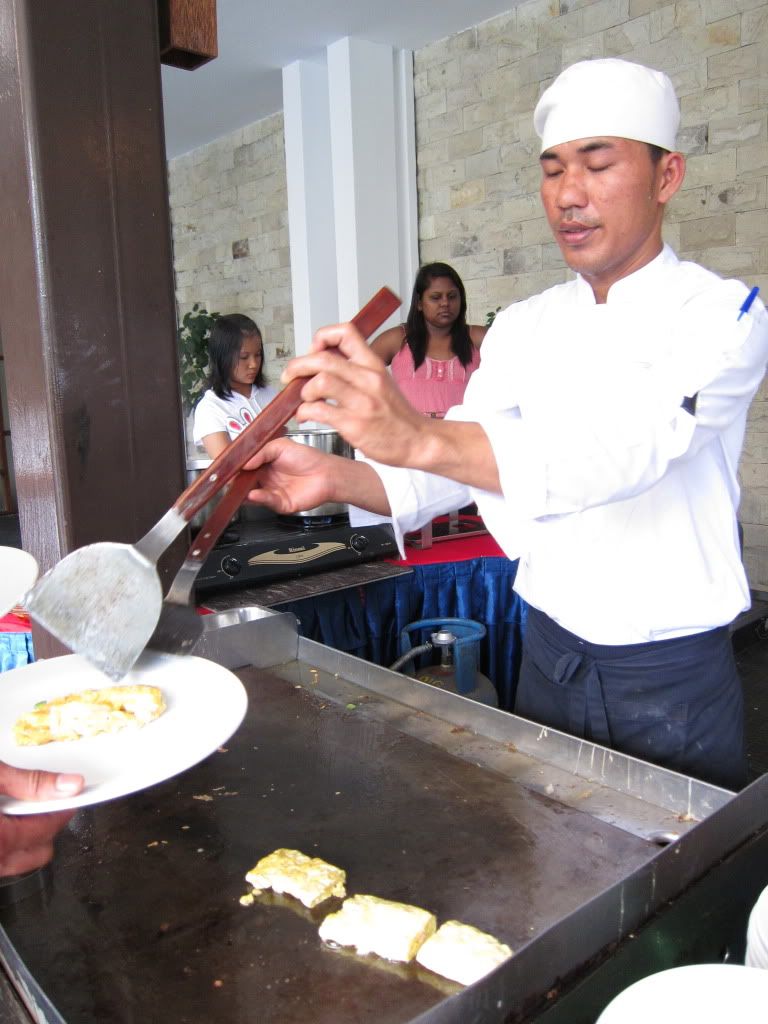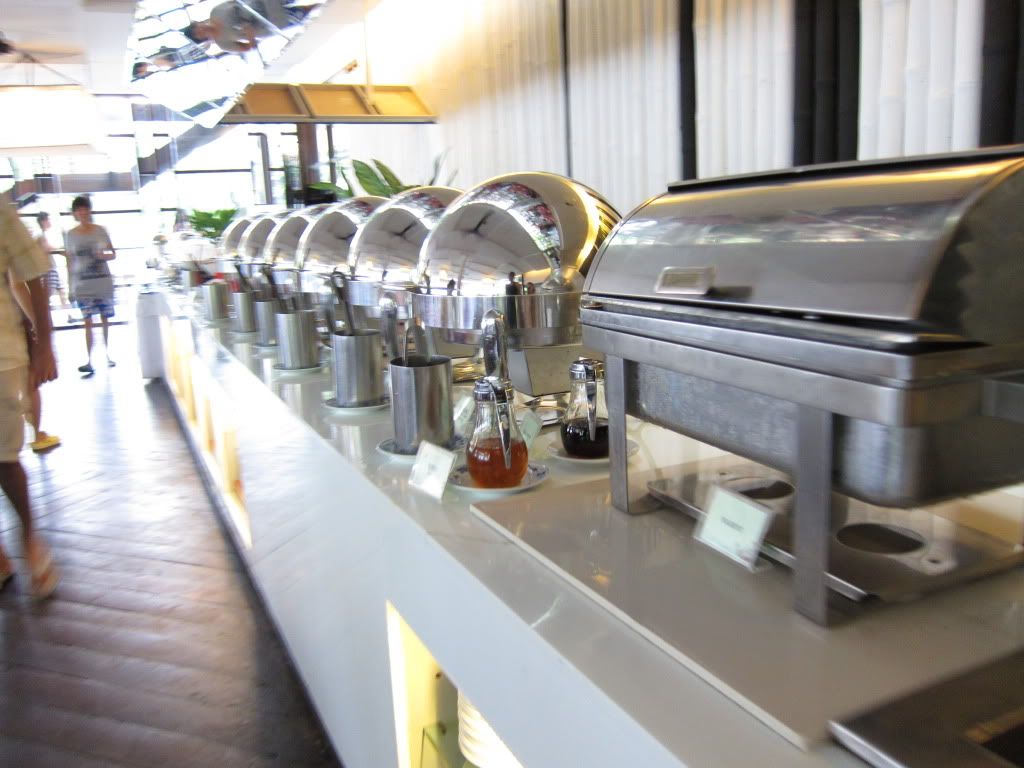 Batam is best for a 2D1N stay & not more! If nt u wld be bored to death!