After the flea ended Rai, Zuby & R came over to cook our own dinner! We had seafood tt day (: Chilli crab, cockles, Man Tou & Xiao Bai Cai(veg). K more like R & i cooked, Zuby took pics & Rai helped to wash up! Hahaha. Cause they said they dont knw how to cook! -.-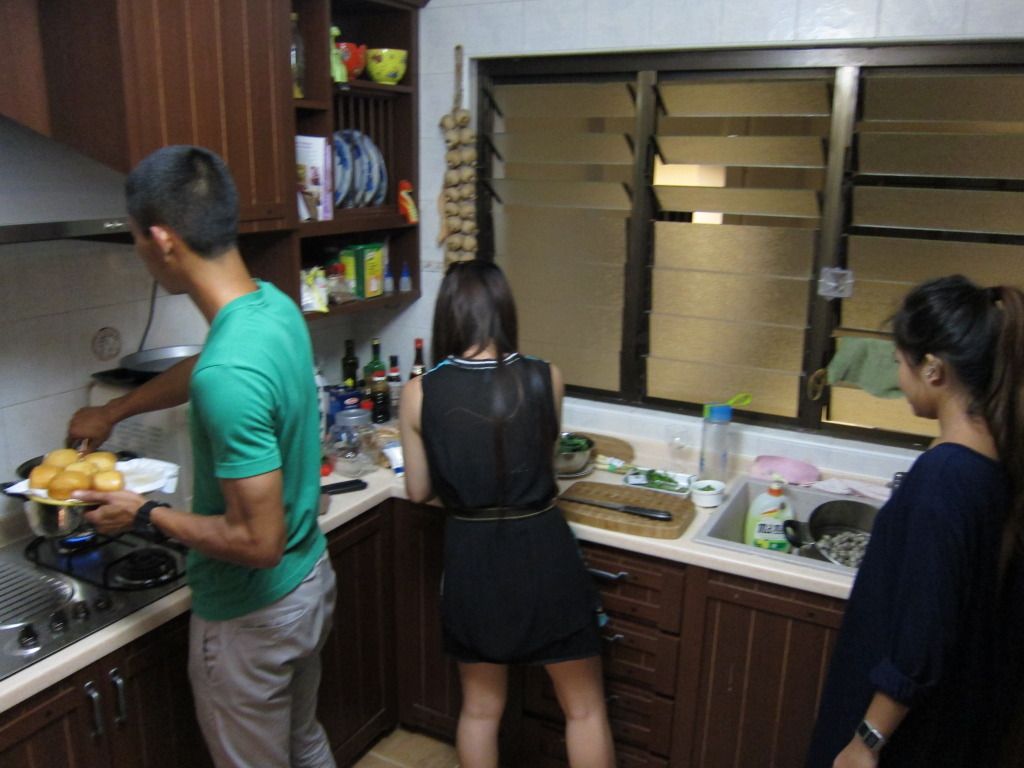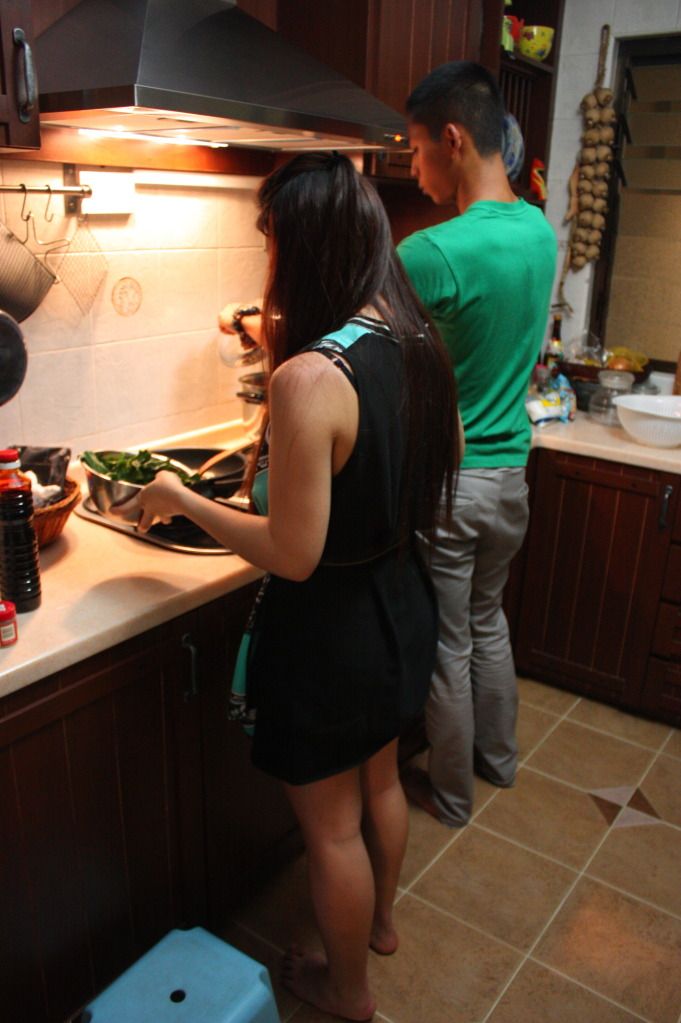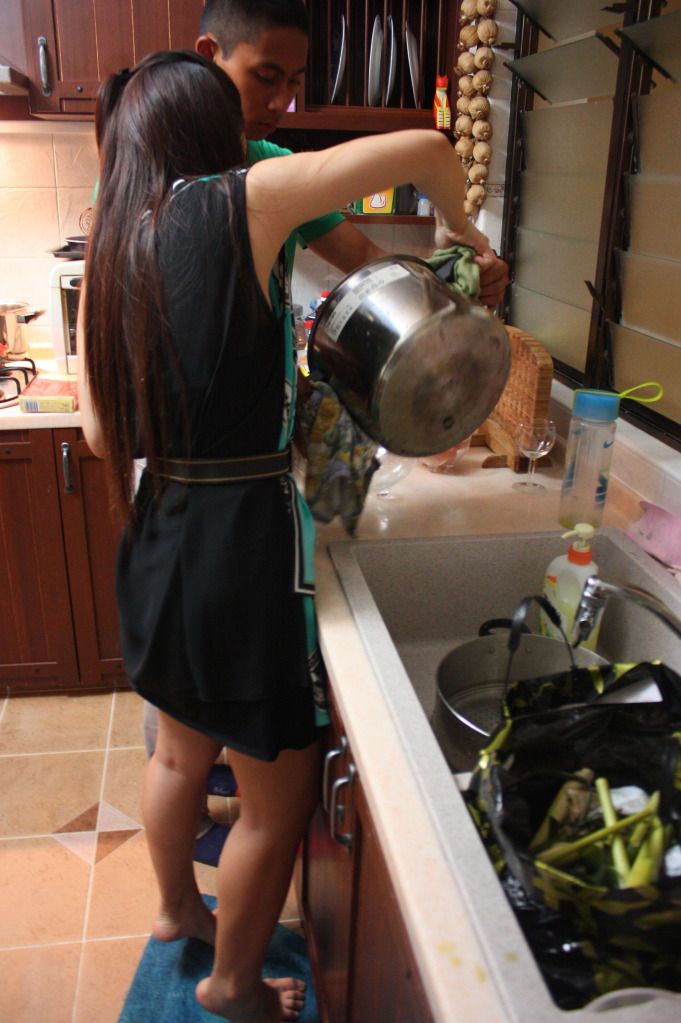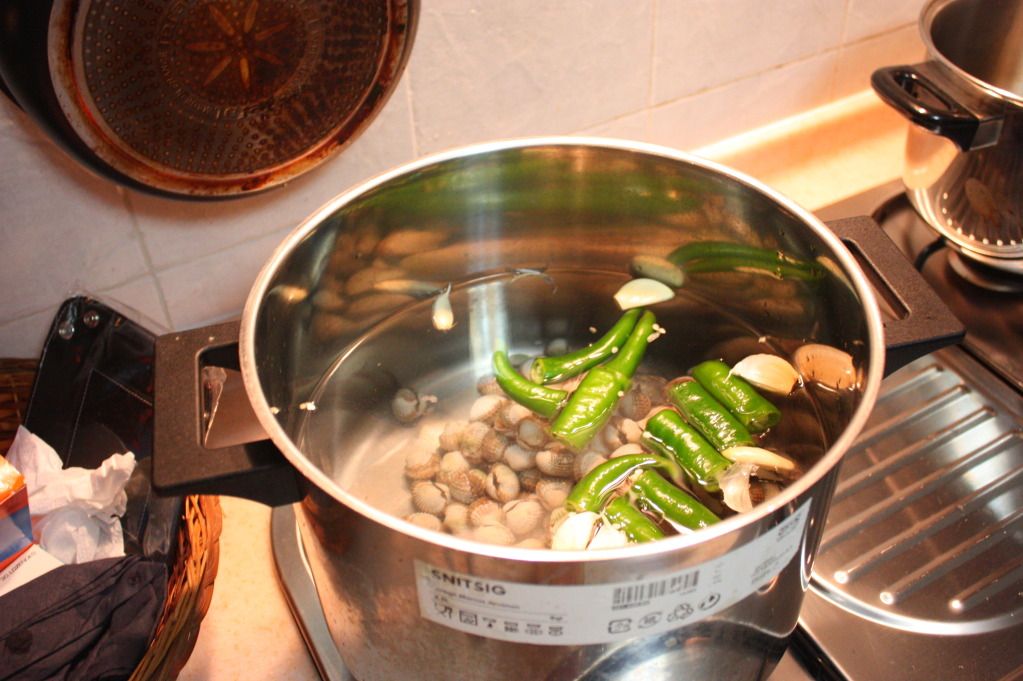 We put lemon grass, chilli & ginger to get rid of the pungent smell of the cockles & bacteria.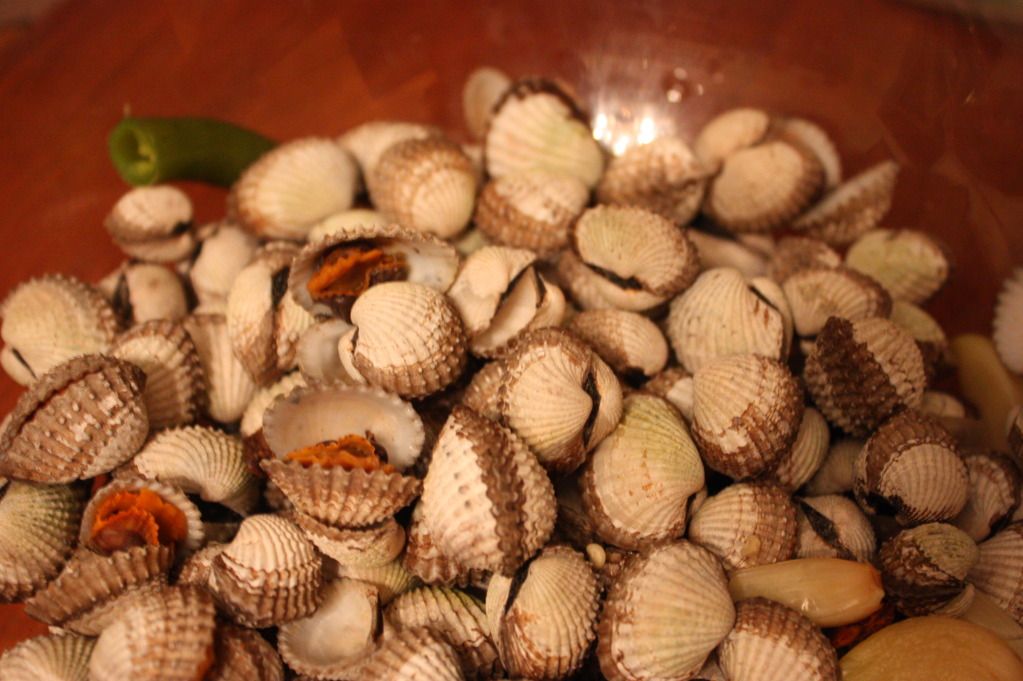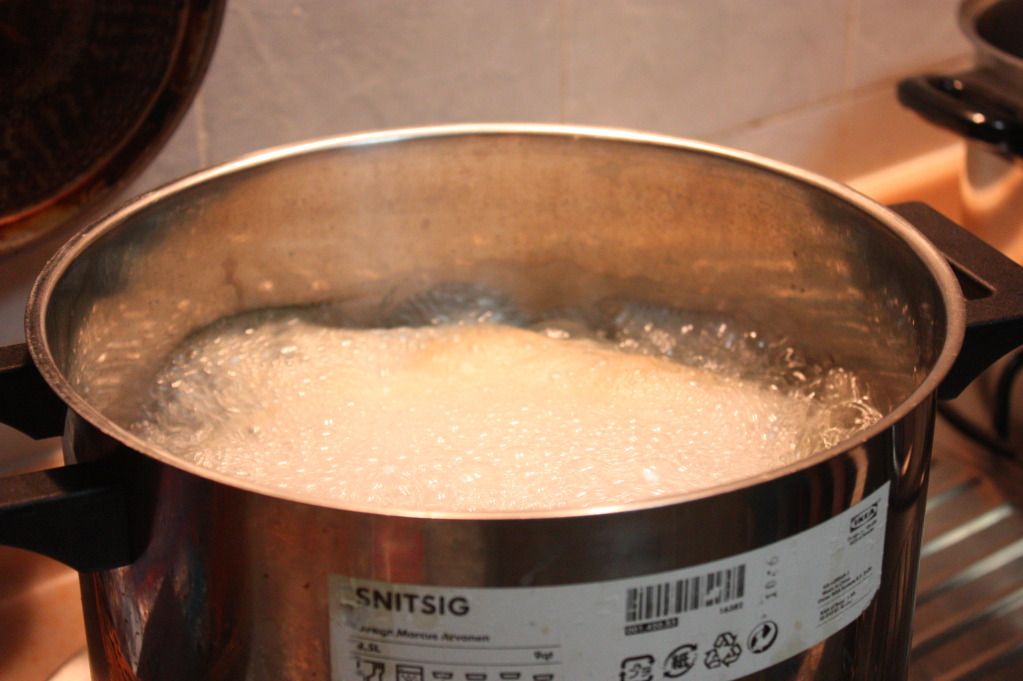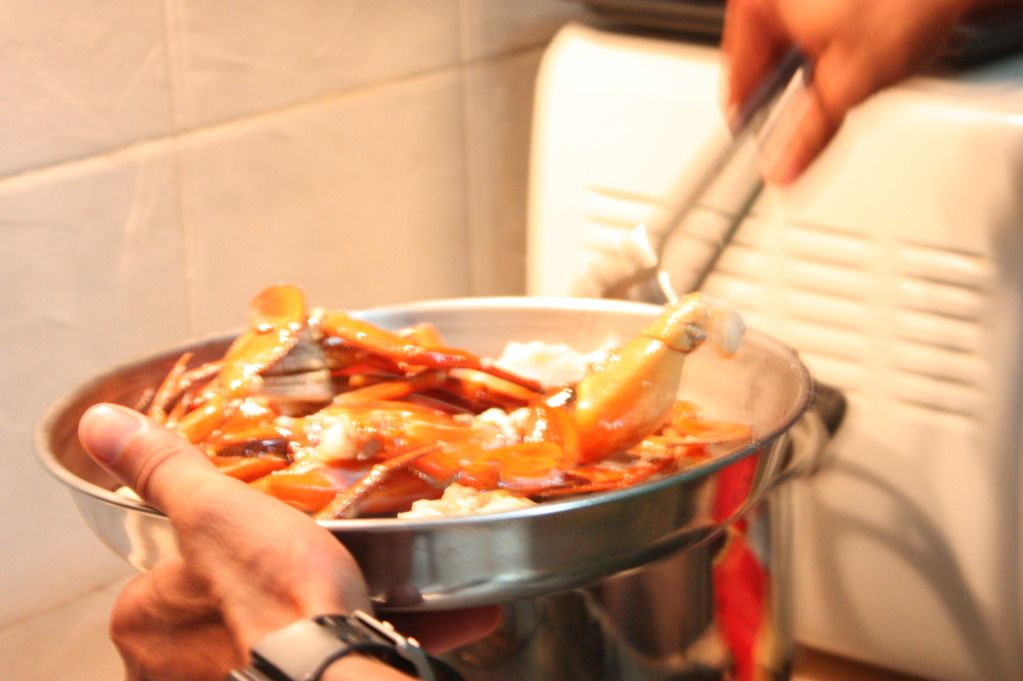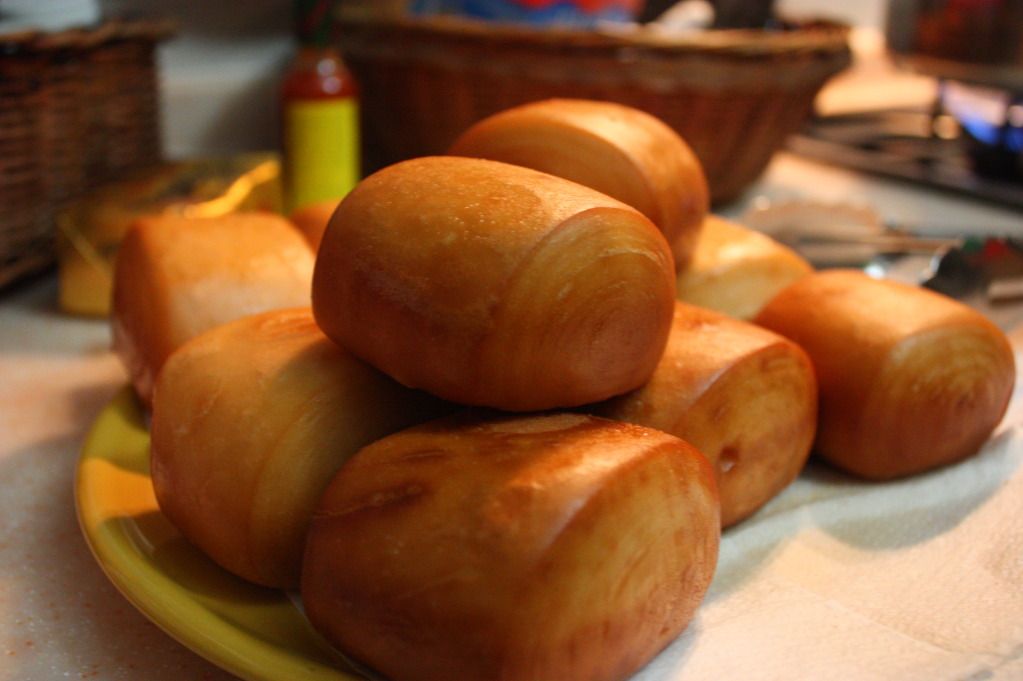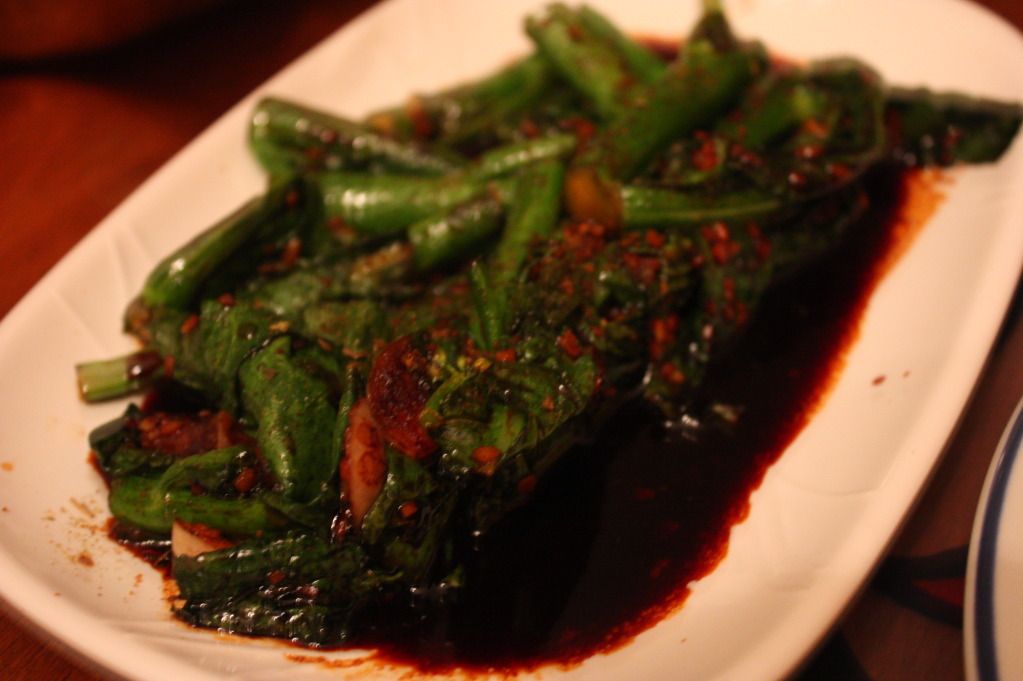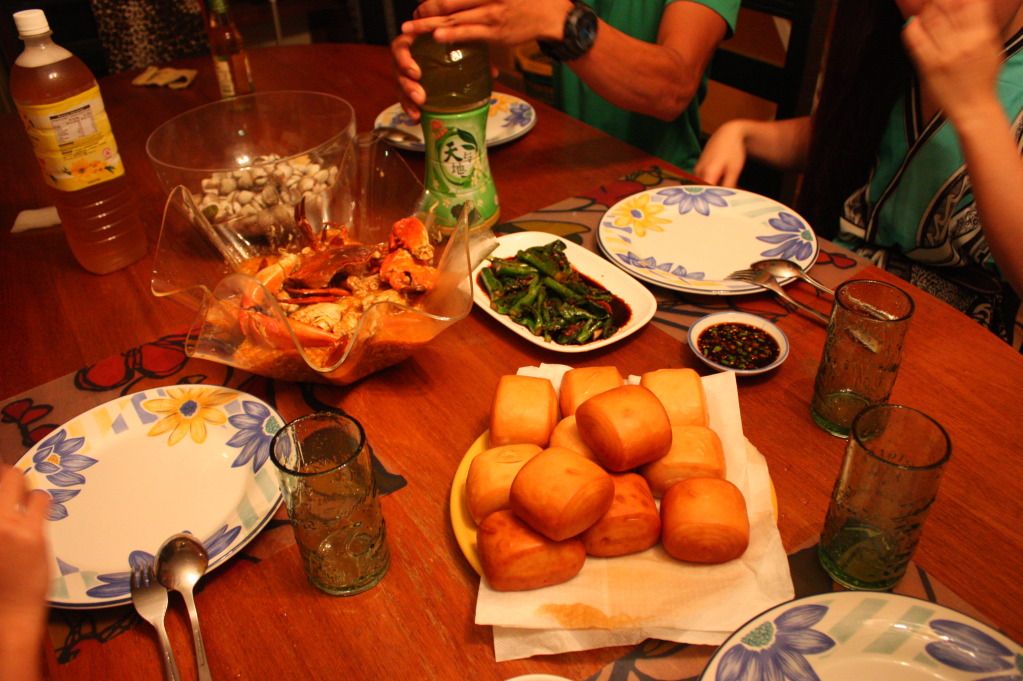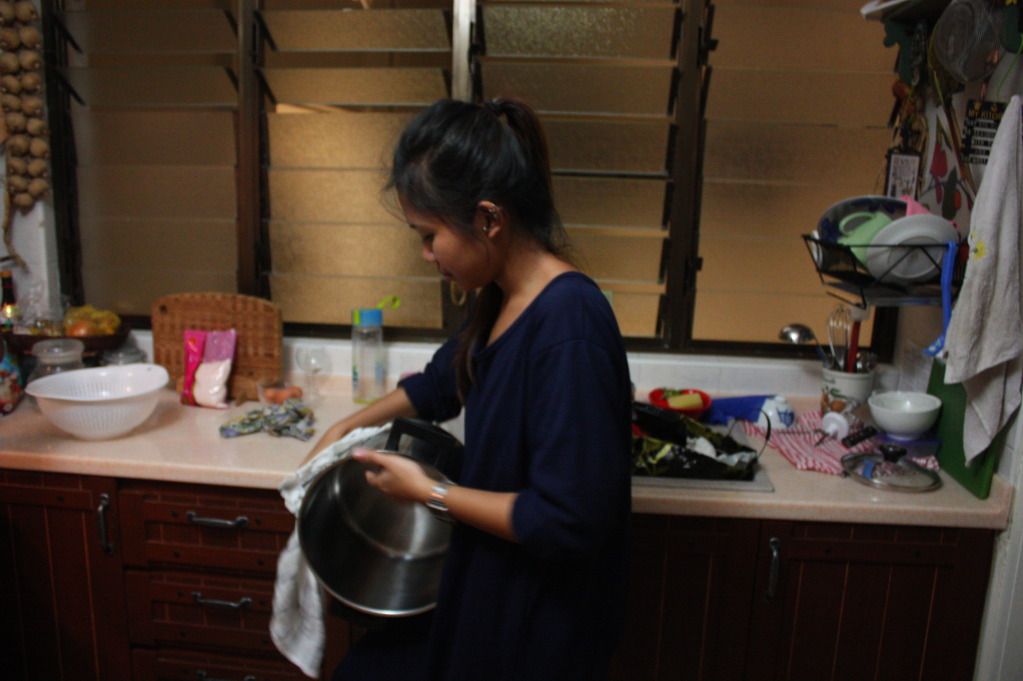 Rai helping to wipe the pots & stuff..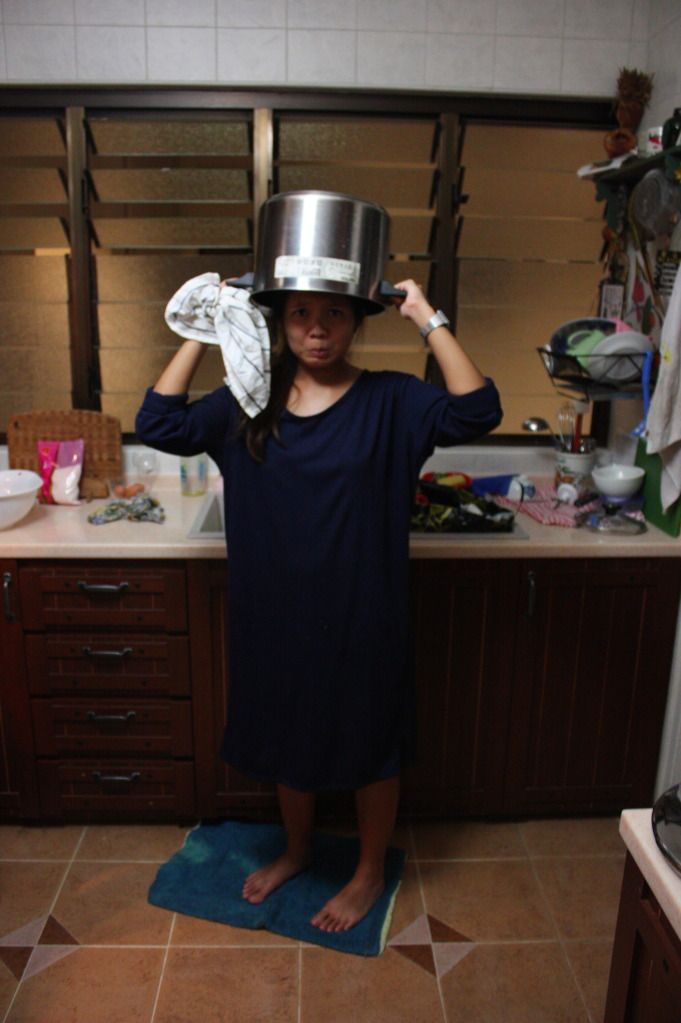 & Doing tt too... -.- Lol.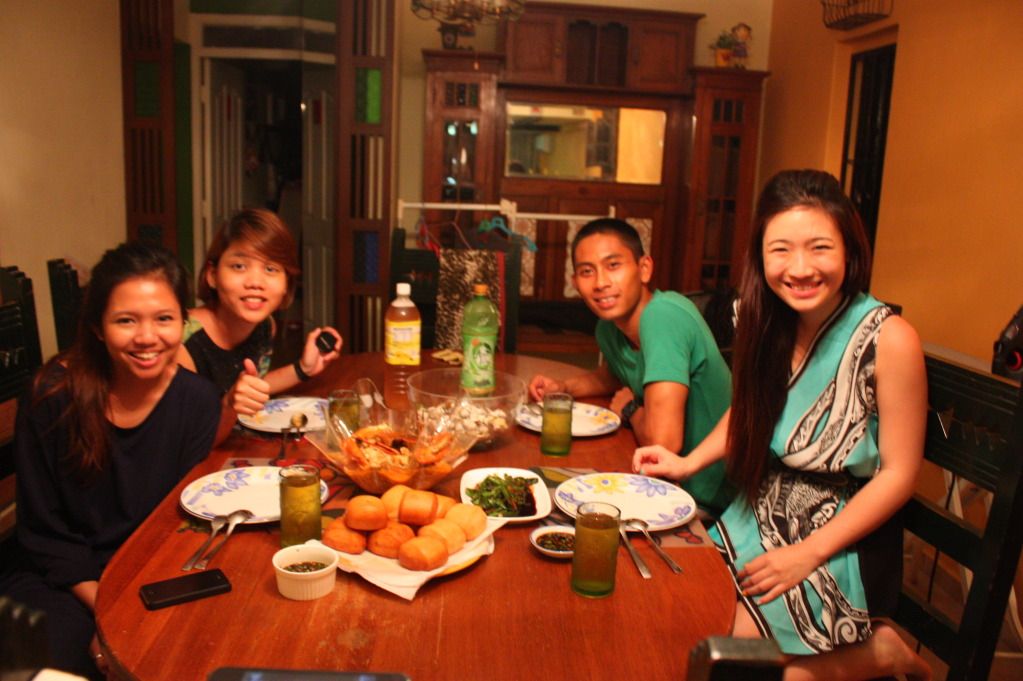 Buying your own ingredients & cooking it yourself saves so much money! Can u imagine the amt u wld hv to pay if u went Newton Circus, East coast or any seafood stall to eat all those we cooked? For ALL tt we ech paid $10! So cheap plus it taste so damn good! :D