If u've been following me on twitter or instagram, then u'll prolly know what i'm gna say js by looking at the photos below. Hehe (:
Anw, the highlight of the month wld be tt R purchased an Ice Cream machine for me! (: I have been yearning to own one so tt i cld make all sorts of ice cream flavours. I even told him a couple of times occasionally over the years tt i wish i had an ice cream machine. Then when i started working full time, i said i'll save up my money to buy one! Funniest thing is tt out of the blue, i started talking abt it agn. W/o knowing he'd alr got me one & was waiting for the right moment to pass it to me.
& Man i gotta give it up to him! The box was super huge man! & He hid it ouside my house(which was quite risky) before fetching me frm work. He came into my house tt day for a short while & tt very day, idk why i stopped right at my fish tank to admire the fishes -__- HAHAHA HE IS JS DAMN LUCKY LOR! Uusally i wld close the door bhind him. JUST THAT DAY, I DIDN'T! & He was damn quick to hurry grab the hugeass box & hid it at a corner which i didnt see cause my house is SUPER DARK w/o the lights switched on!
He told me he dropped a "SMALL TANGS BOX" otw to my room. I was thinking "Tangs box?" I was searching for a small box! HAHAHA. Until i saw a huge box & switched on the lights & saw the word "Tangs' printed all over the box. I stood there stunned, for a good 2 mins thinking. I am damn slow i know. I ran to the room to ask him & he smiled.. I SWEAR I WAS DAMN HAPPY I ALR KNEW IT WAS AN ICE CREAM MACHINE FOR SURE! From Tangs confirm is an ice cream machine!
I WAS & AM STILL DAMN HAPPY TT R GOT ME AN ICE CREAM MACHINE! I CAN TRY OUT ALL SORTS OF FLAVOURS ALR! WOOHOOOOO! (((: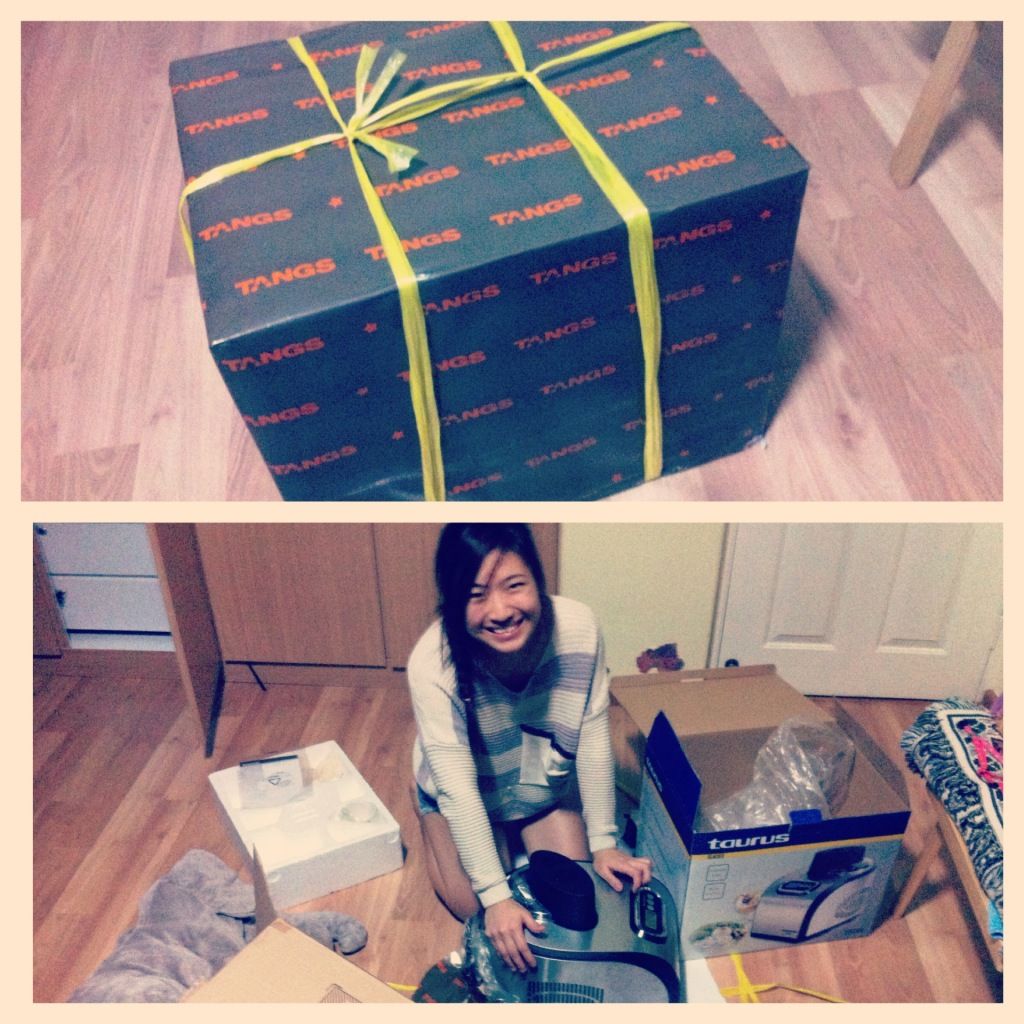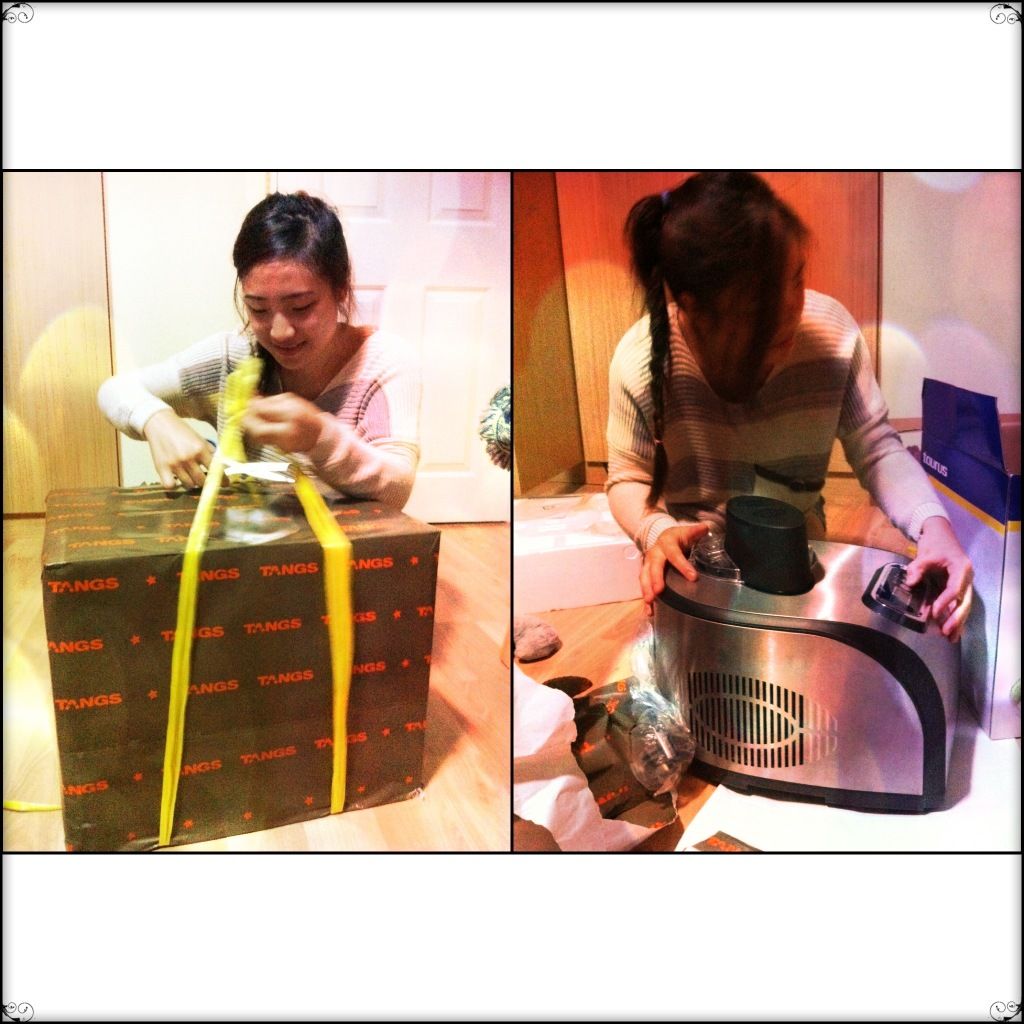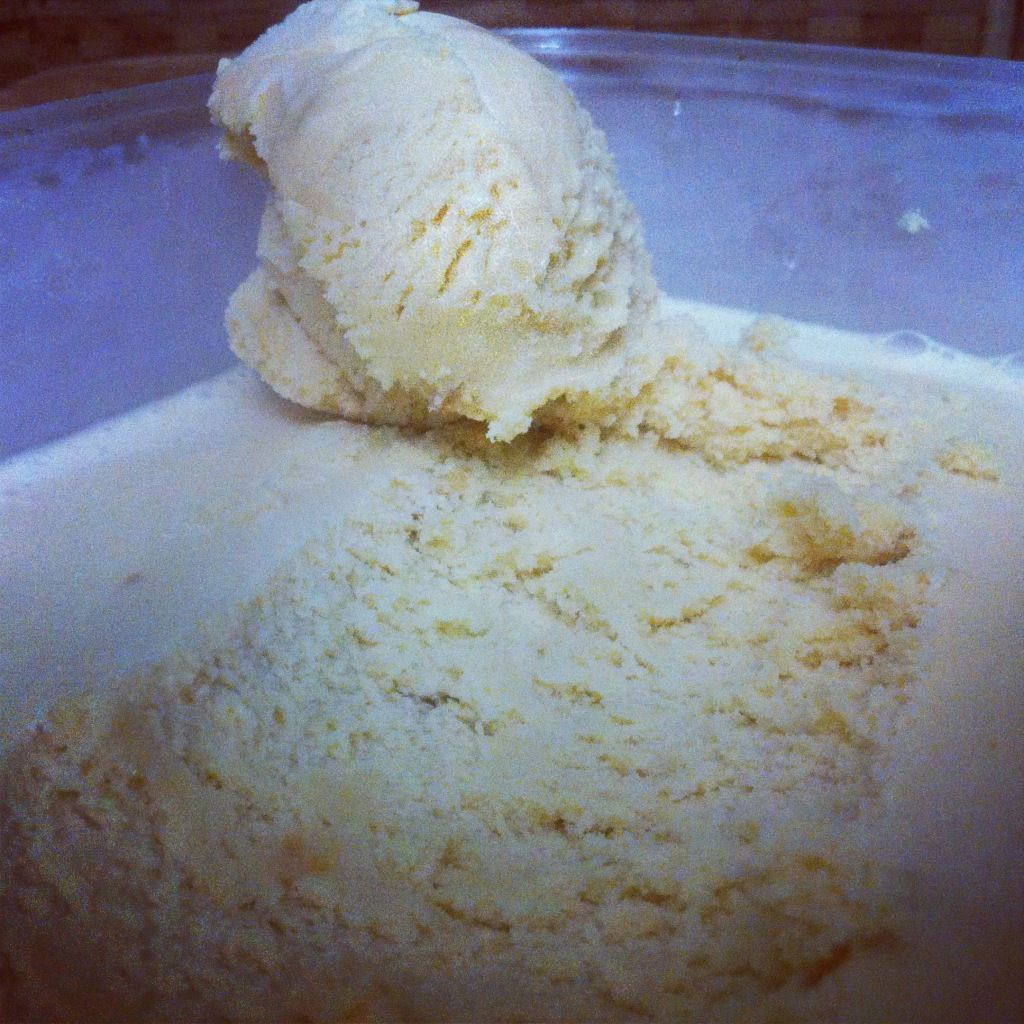 I alr made my very first ice cream, 'Peanut butter' flavour! It was a success! :D Taste so yummy!
Can't wait to try out the other flavours! ^^