Cupcakes with love is a small cafe tt sells cupcakes, obviously. & Other products such as teacups, teapots, dessert picture tote bags etc. I tried one of their cupcake & am not fond of the texture of the cupcake. It was dry which made me rly thirsty. But tt is a judgement based solely on 1 cupcake i ate. Perhaps the other flavours were better. We'll see.. I'll revisit Cupcakes with love another time (: It is a nice place to read a book or catch up w a friend though. Quiet & peaceful place (:
Cupcakes with love
348 Tanjong Katong Road, Singapore 437115
T. +65 6440 0450

Mon-Thurs: 12-9pm
Fri-Sun: 12-10pm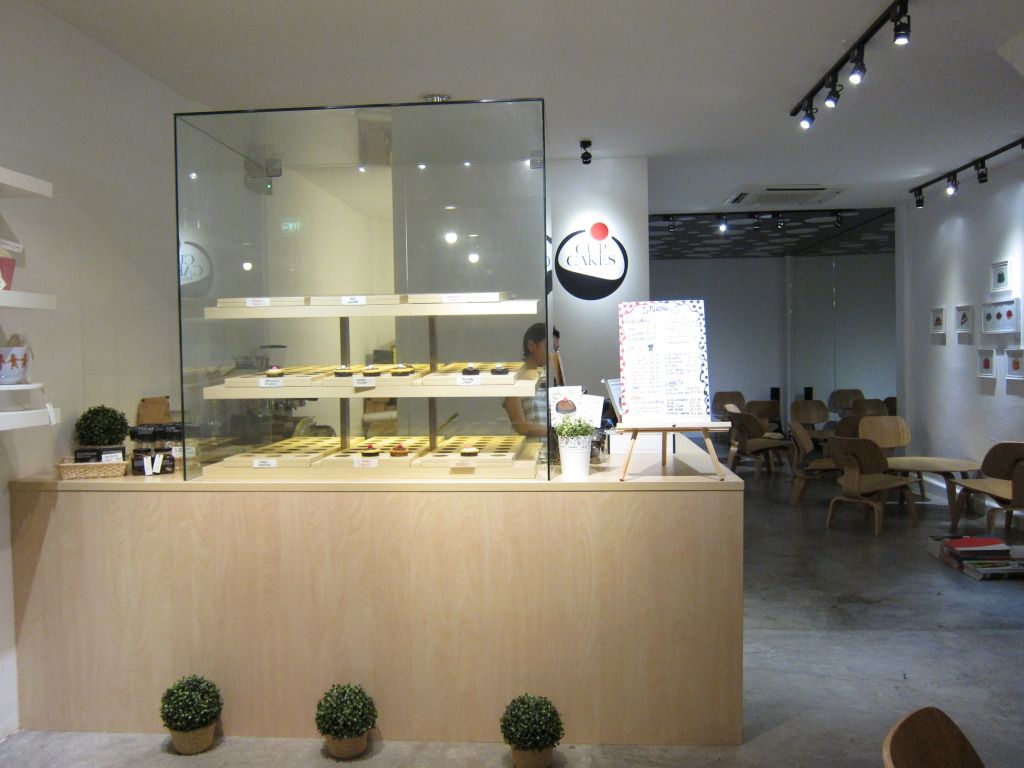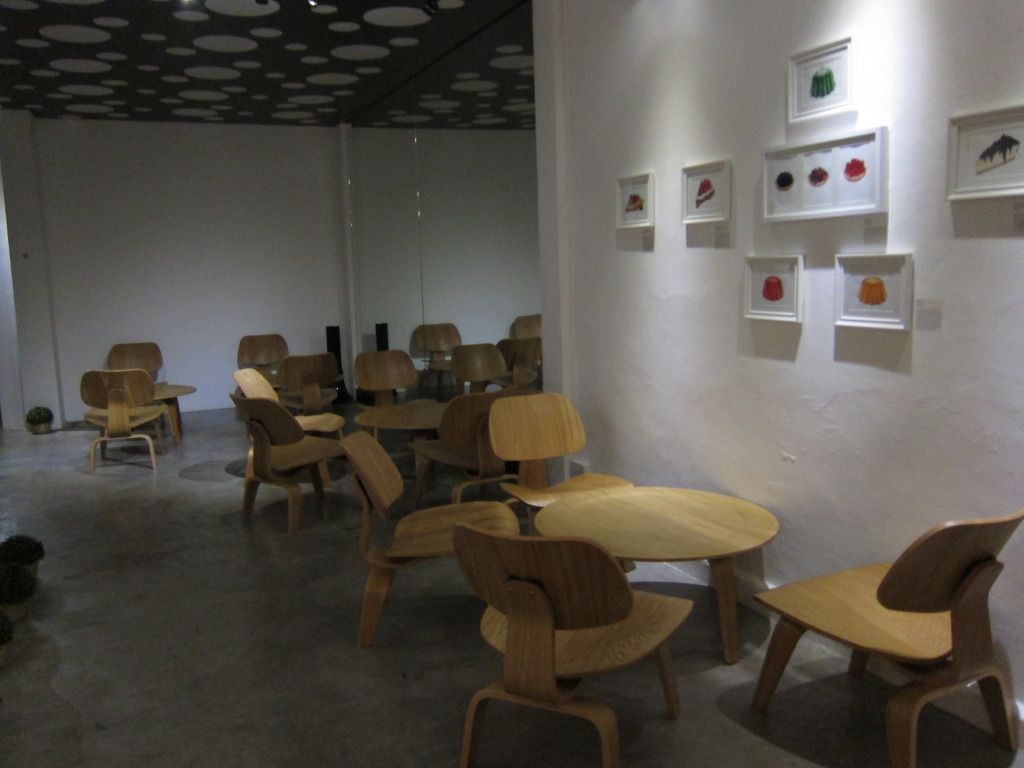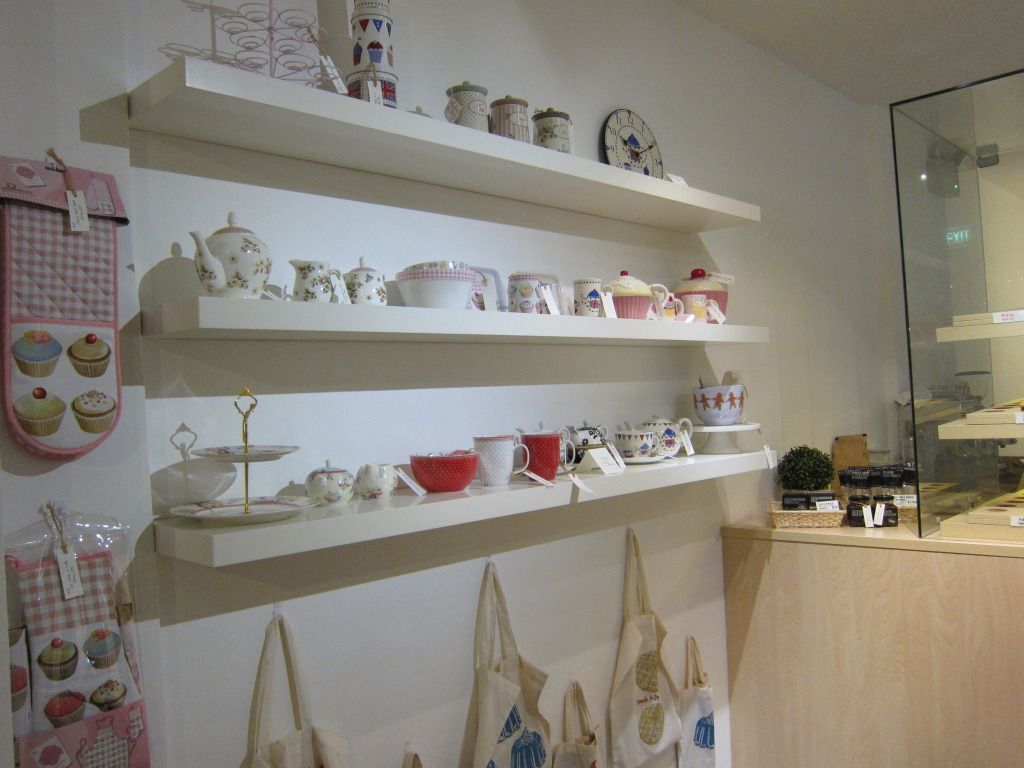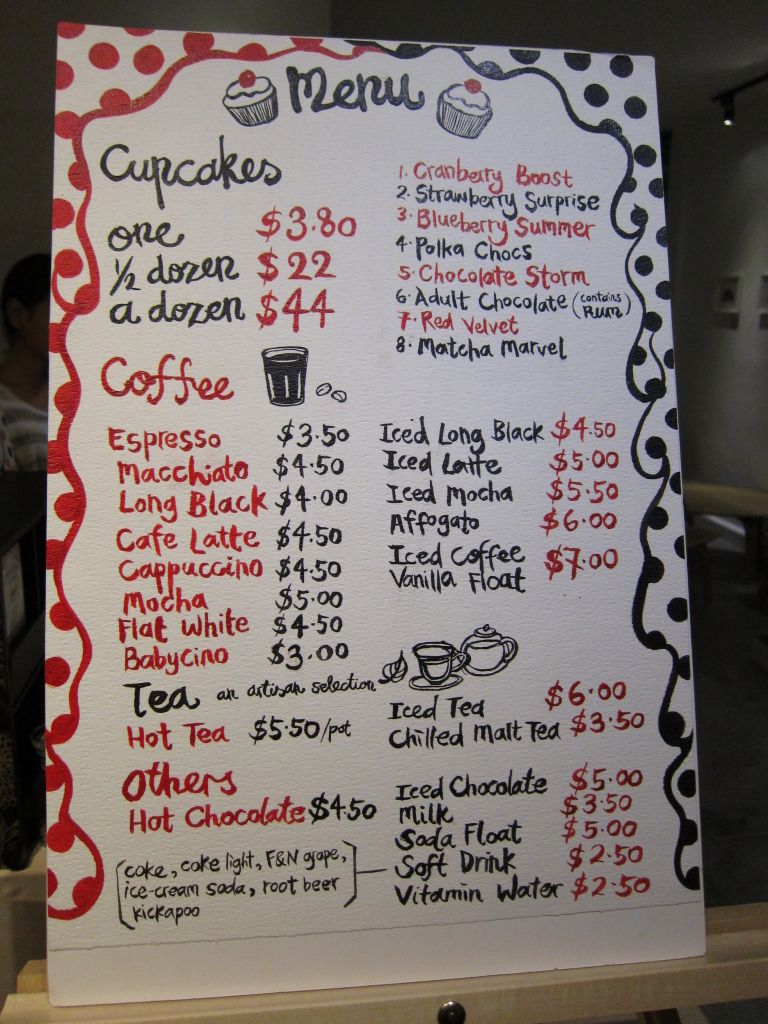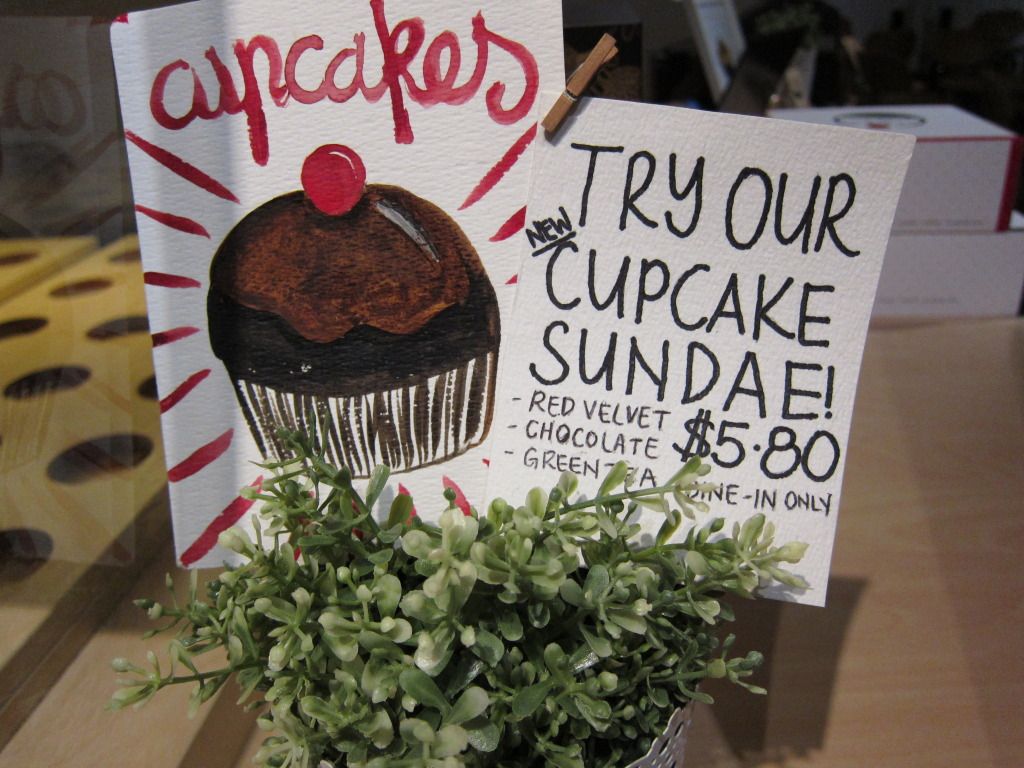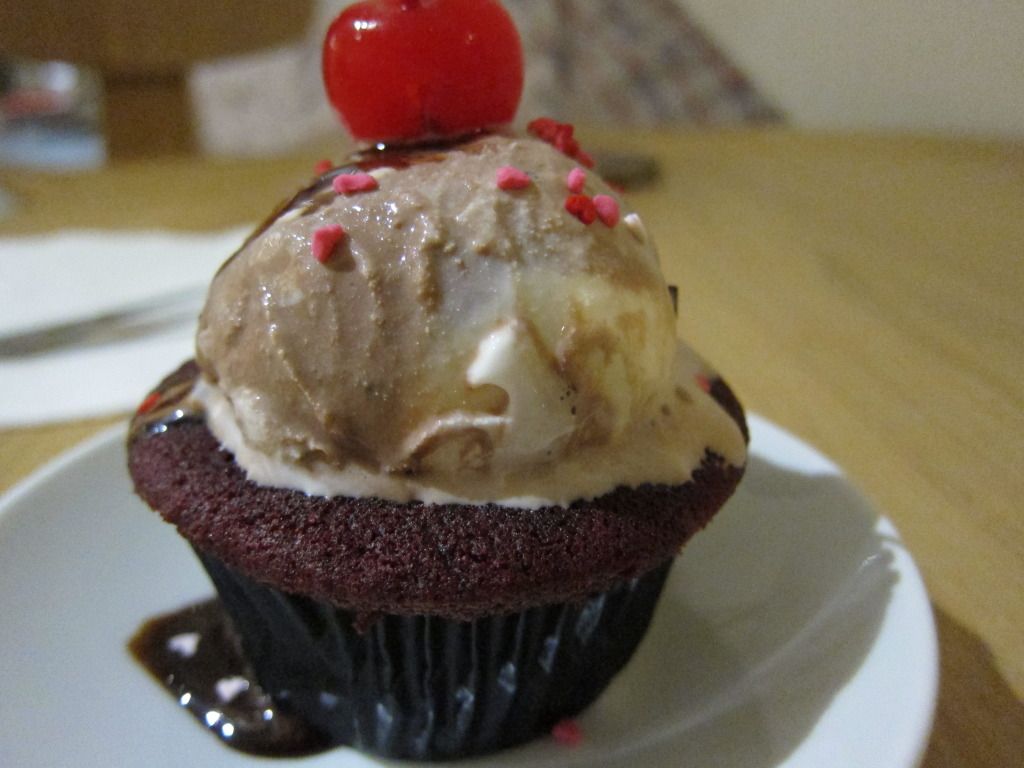 Red Velvet cupcake w a scoop of Choc ice cream!
The ice cream went rly well w the cupcake if nt the cupcake alone w taste so dry!