Had lunch w my mum at Novena, Zhou's kitchen! The food was quite nice but the service was shit! The male waiter tt served asked mumbled as he spoke & we cldnt even hear a singe thing he was saying! When we asked him to repeat, he gave the super annoyed look & MUMBLED again! Like wth. He shld go for some presentation skills course! We can't speak Chinese v well, & we told them to get a English speaking waiter to tend to us. Which they did in the end but none of them spoke proper English! -.- I rather nt dine there if such bad service is given & u are even paying for their horrible service!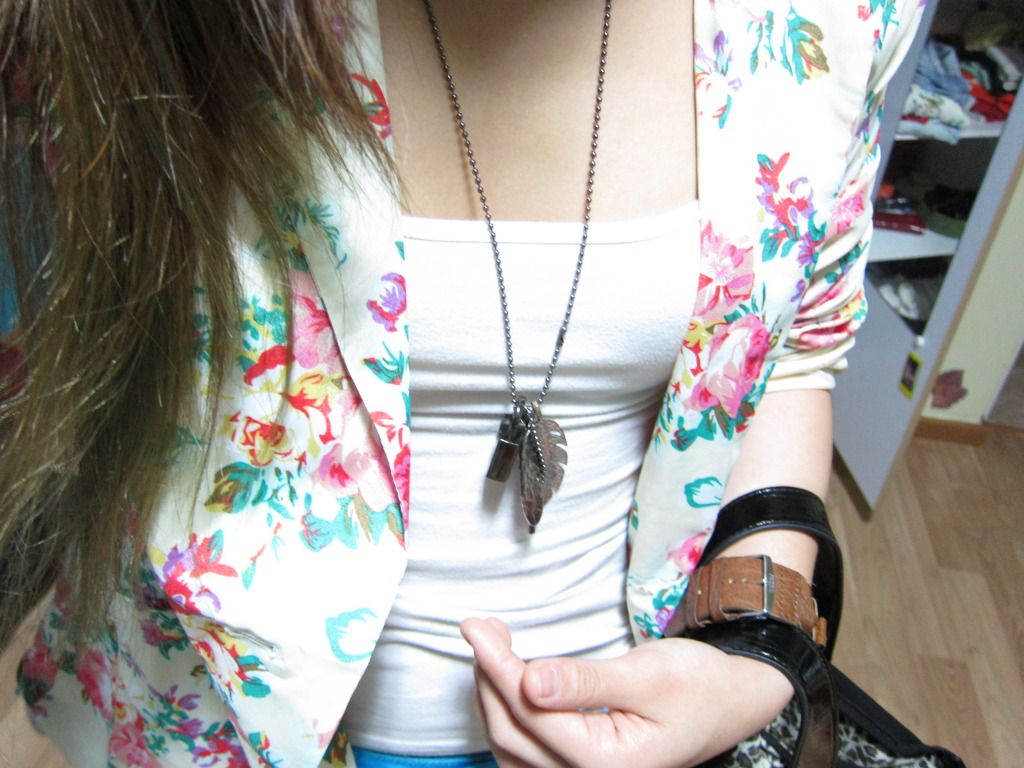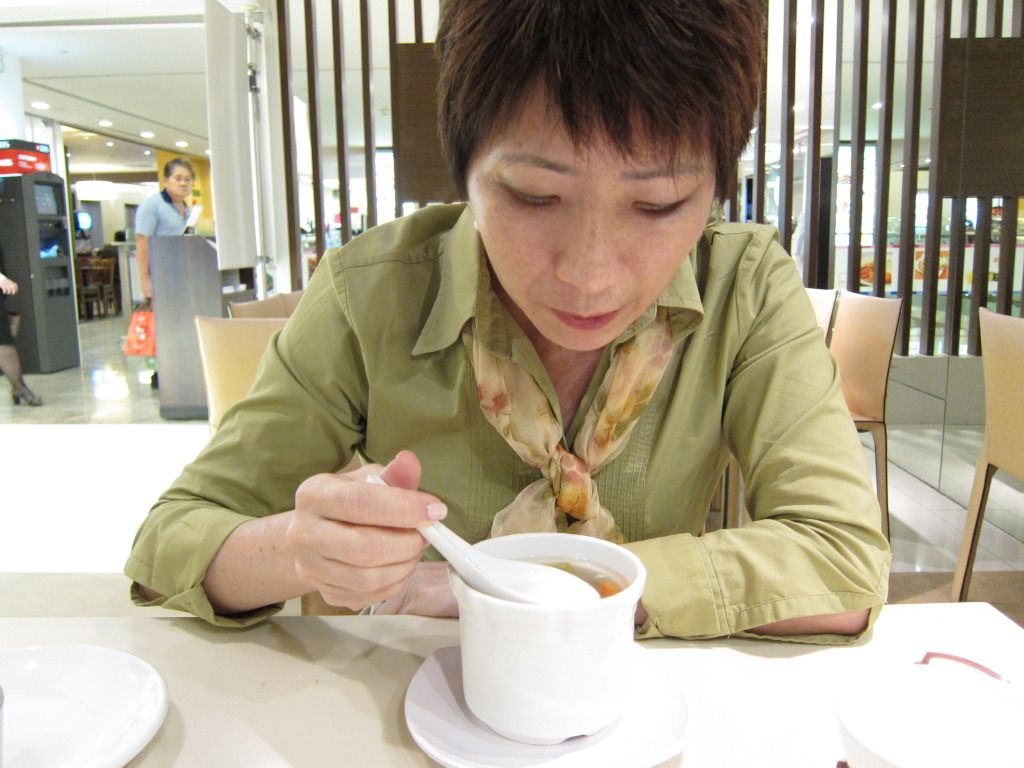 Momsie drinking her soup. I grew up drinking soup almost everyday cause of momsie's love of soup! (: I rly LOVE soup. All kinds in fact.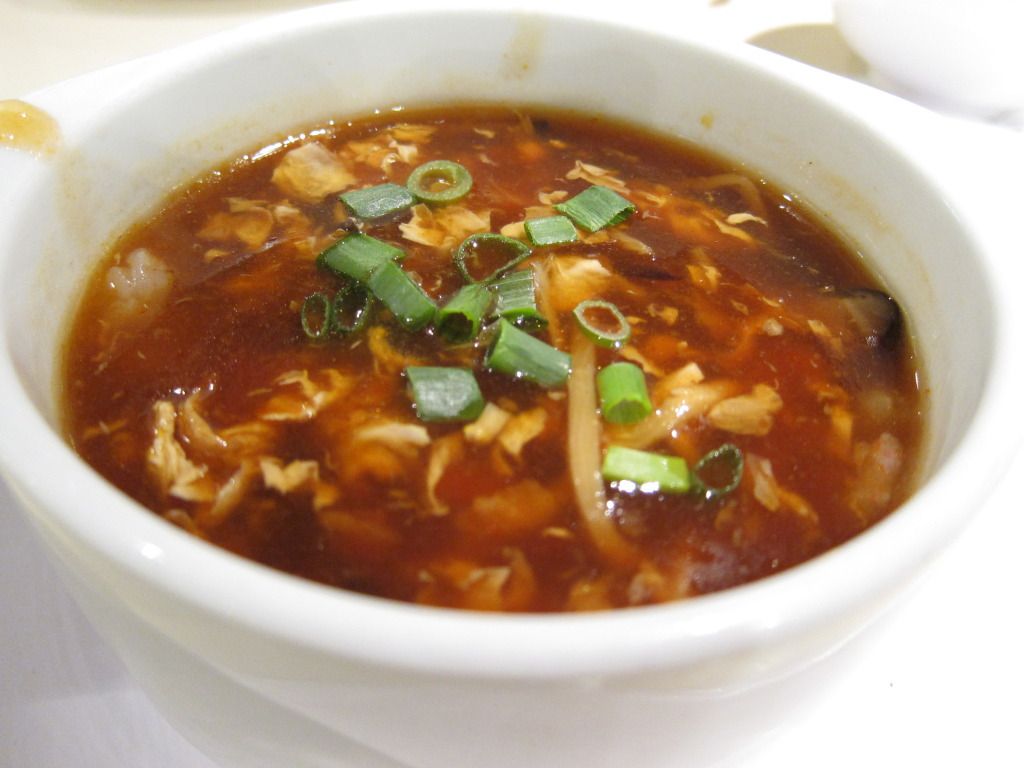 Hot & Sour soup.
I love soup esp Hot & Sour soup! This was rly yummy!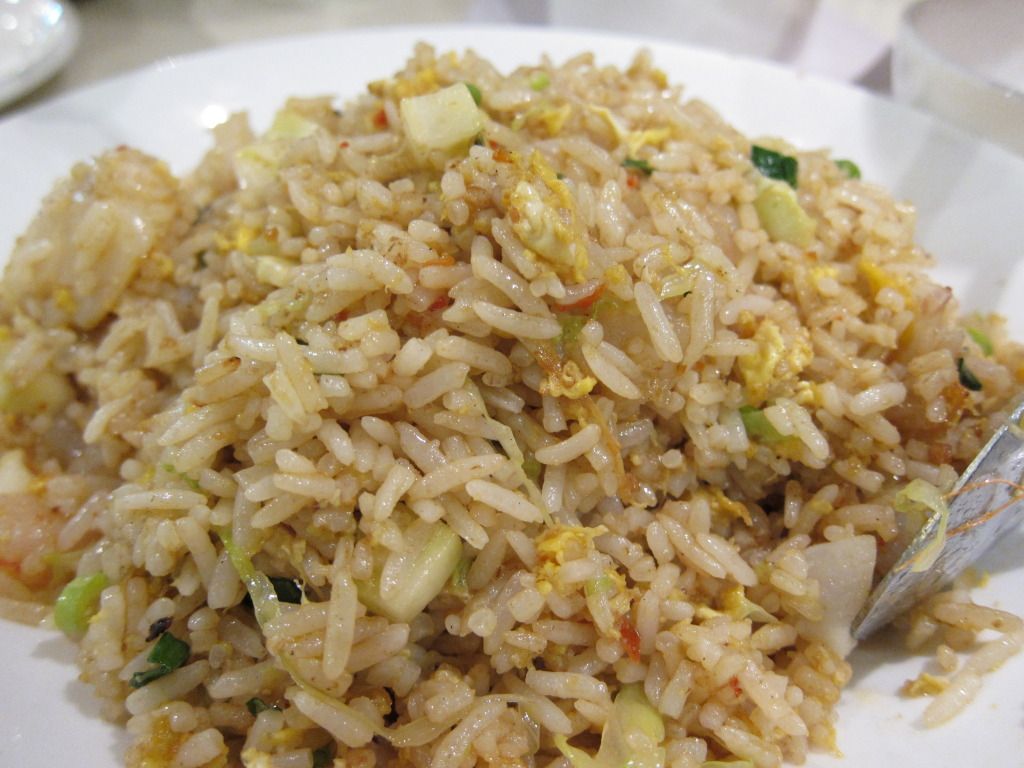 Scallop fried rice.
(cant rmbr the actua name of the dish.)
This was super delish! Portion is too much for 1 person though. 2 ppl to share wld be just nice.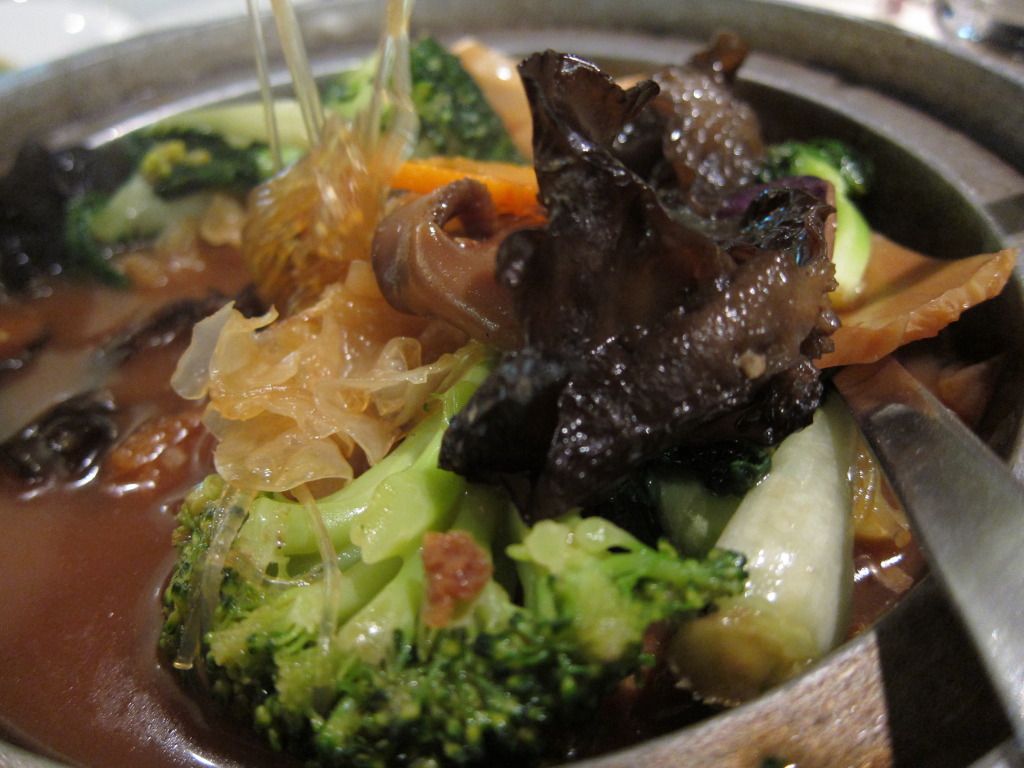 Zhou's kitchen signature mixed vegetables.
There was some kind of alcoholic taste to it? But it went rly well w the whole dish.
Actually, i loved the food there. It's pretty awesome. Sadly they hv bad service. If not it wld hv been a great combination for a restaurant to hv good service & good food! Yes?