It's the Great Singapore Sales (GSS) & so far, i hv nt bought anything yet or let alone, roam ard the shopping areas much. Only been to Orchard & it was a quick browse.
Anw, we came across River Island & i fell in love w a extremely gorgeous brightly coloured tribal printed bodycon dress! Ima sucker for such prints & sadly, it wasn't up for sale ): I was so tempted to buy it! Thinking back, i now regret nt purchasing it when i had the chance to. Sigh.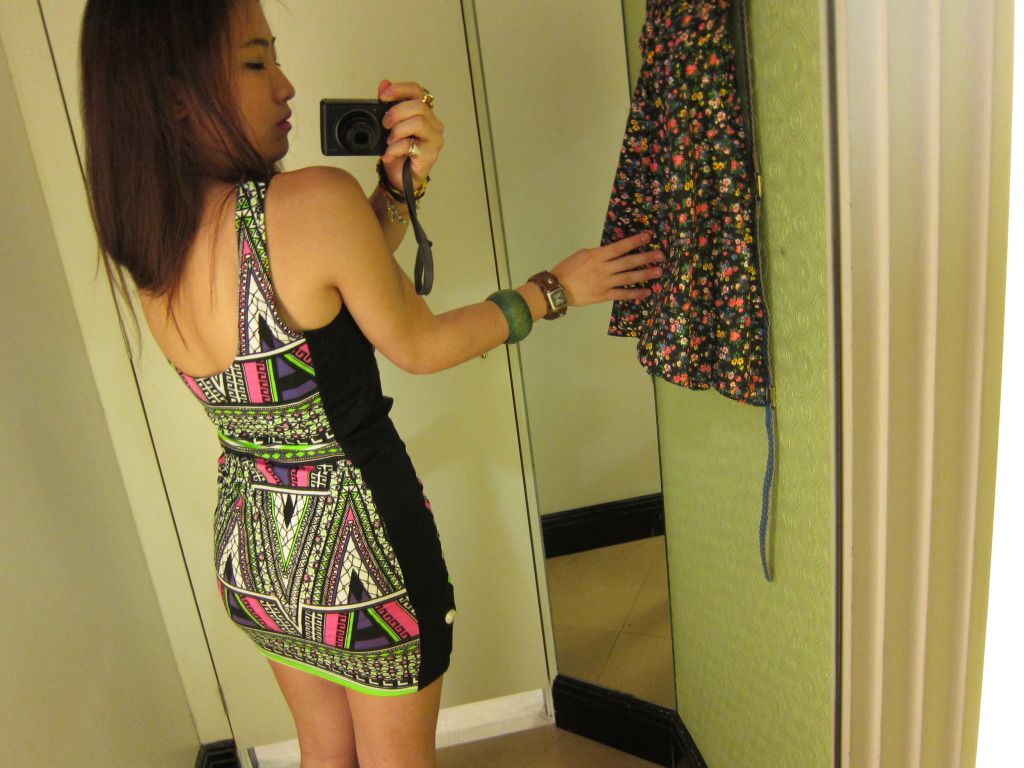 IT'S SUCHA PREDDDYYY DRESS RIGHT?! It cost $73 or $75 i think. Can't rmbr which.