Recently i purchased 2 items from Ohsofickle online & i wore one of em the other day. It's a Black Floral Pinafore tt is designed in a way tt the skirt flares out. Tbh, i am nt liking the material of the dress at all! It's so hard & kinda huge for me. The top part keeps puffing up which makes it look weird. Plus it's super loose on the top. From the pics as seen on the model on their site, looked like it fitted her nicely. Unfortunately for me, it was loose ):
Oh wells. It is a pretty piece to look at.. But sadly wearing it wasn't v pleasurable. Hopefully a few more washes wld soften the dress. Rly hate tt it's so hard!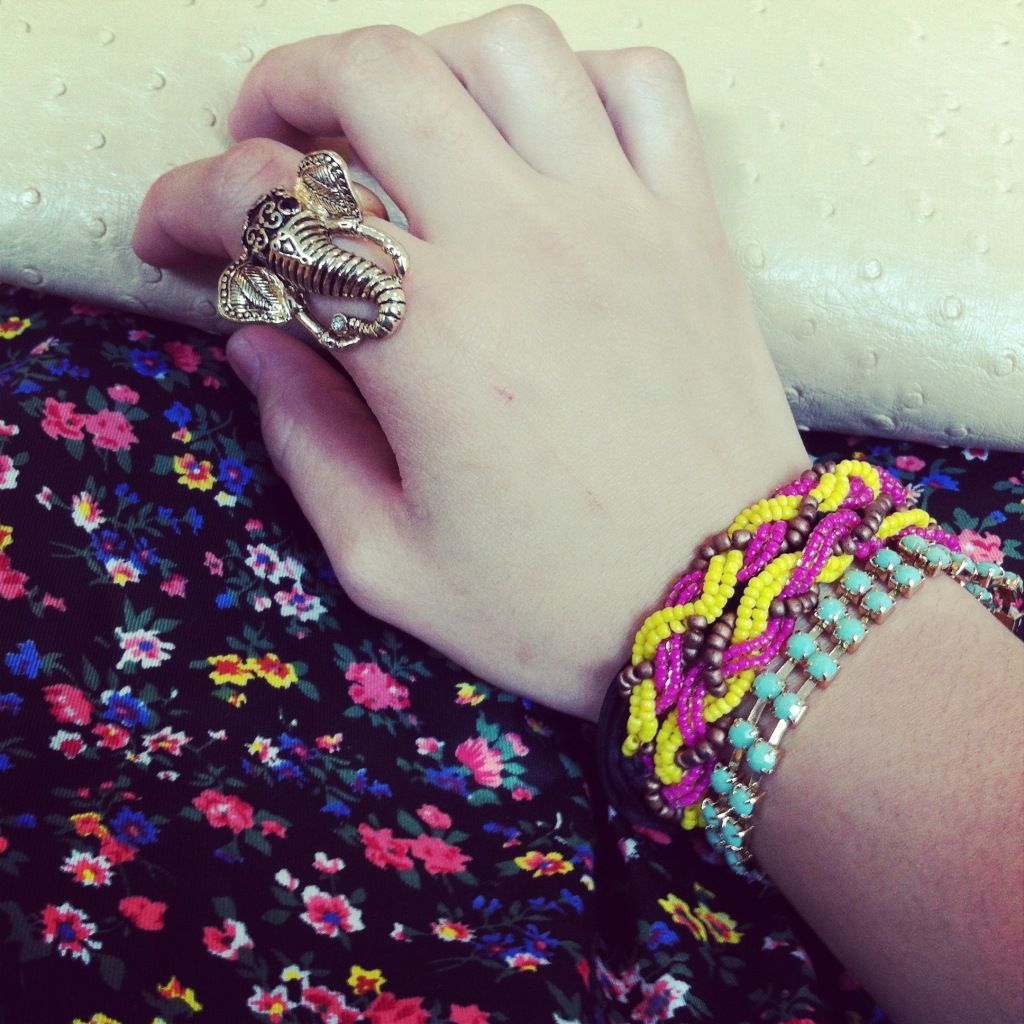 Elephant ring is from F21. Bracelets from H&M & Diva.