Baked a Pandan Chiffon Cake for Russell's belated birthday dinner w R & it did not turn out tt great as we exepcted! Oh well. I hv nvr baked a Pandan cake before & this wld be my first. I know how impt it was to hv the cake come out light & fluffy. I feared it wld come out rly dense & flat! Thank God it came out fine! (: Just tt it was abit too dry once it cooled.
If u're wondering why i baked a Pandan Cake as a birthday cake.. Cause it's Russell's fav cake of all time!! Didn't want to bake something he didnt like so might as well make something tt he loves & will eat! (:
R's mum was kind enough to explain the instructions of the recipe to me & she even took out the ingredients for me to use! As u can see, the recipe is written in Malay.
Whipping up the egg whites & sugar! Prolly did not whip it enough which was partly why the cake was not a success.
Mixing the dry ingredients w the egg yolks!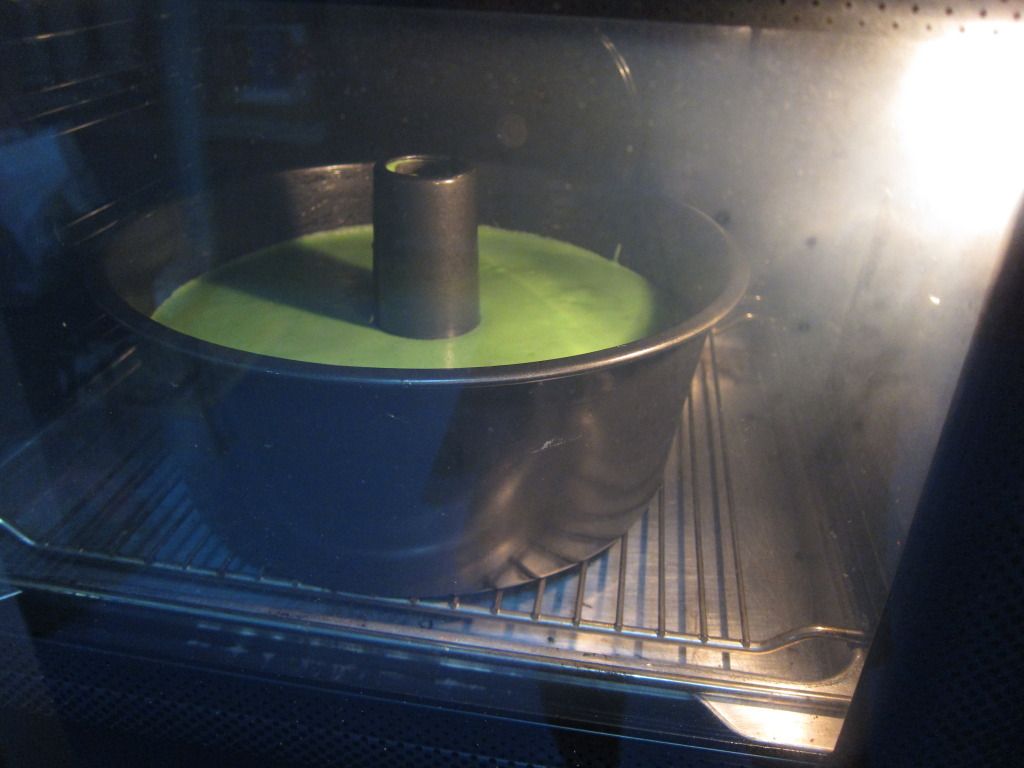 Done! (: