Went to a new cafe for dinner located at Bukit Timah, called 'The Tea Party'! A pretty small cafe which has 2 levels to accomodate more people. My dinner there was a pleasant one! R was pleased w the food served & so was i (: Tbh, i wasn't expecting much from this cafe but they blew me away. Their Al Funghi pasta was cooked perfectly tt i cld taste the herbs added into the pasta & portion wise.. It was just nice! (: Nt too much, nt too little- Perfect (: My mains came w a soup & drink for $8.50! SUPER WORTH IT! The French Onion soup was so delicious R & i wanted more! (: Ntm, their Sinful indugence cake was simply delish! (:
The Tea Party
805 Bukit Timah Rd
#01-07, Sixth Avenue Centre.
Tue–Thu & Sun: 12pm – 12am
Fri–Sat: 12pm – 1.30am
(Closed on Mon)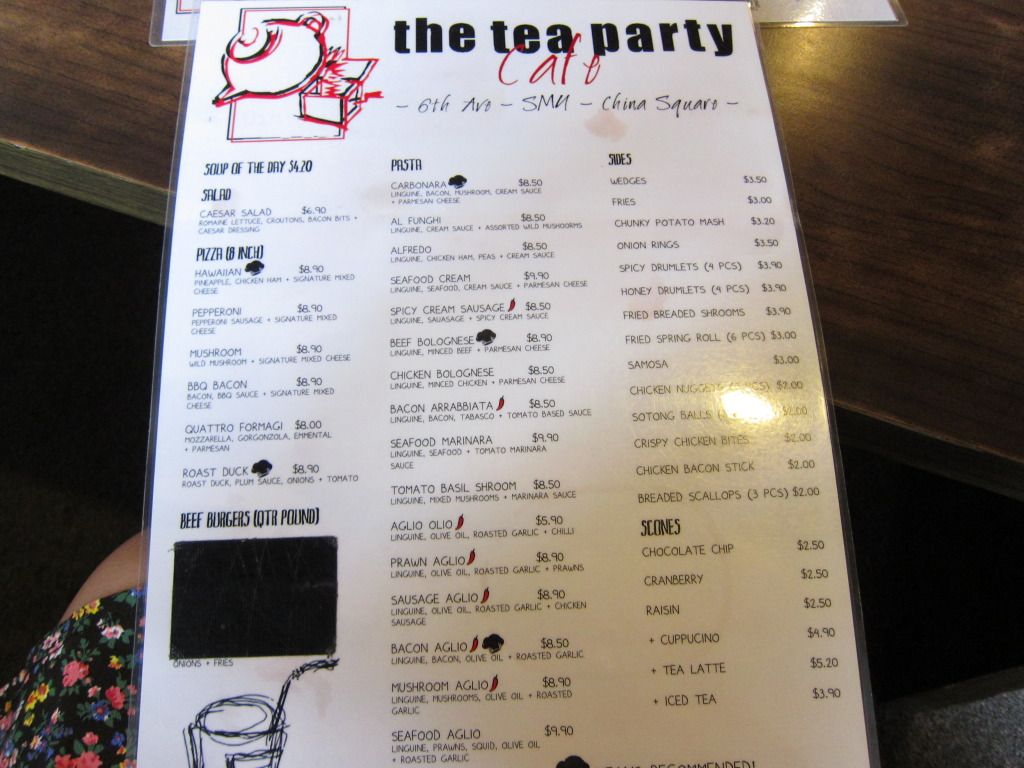 Better visit the cafe when it's raining out for discount! HAHA.
Onion rings & Al funghi pasta! (: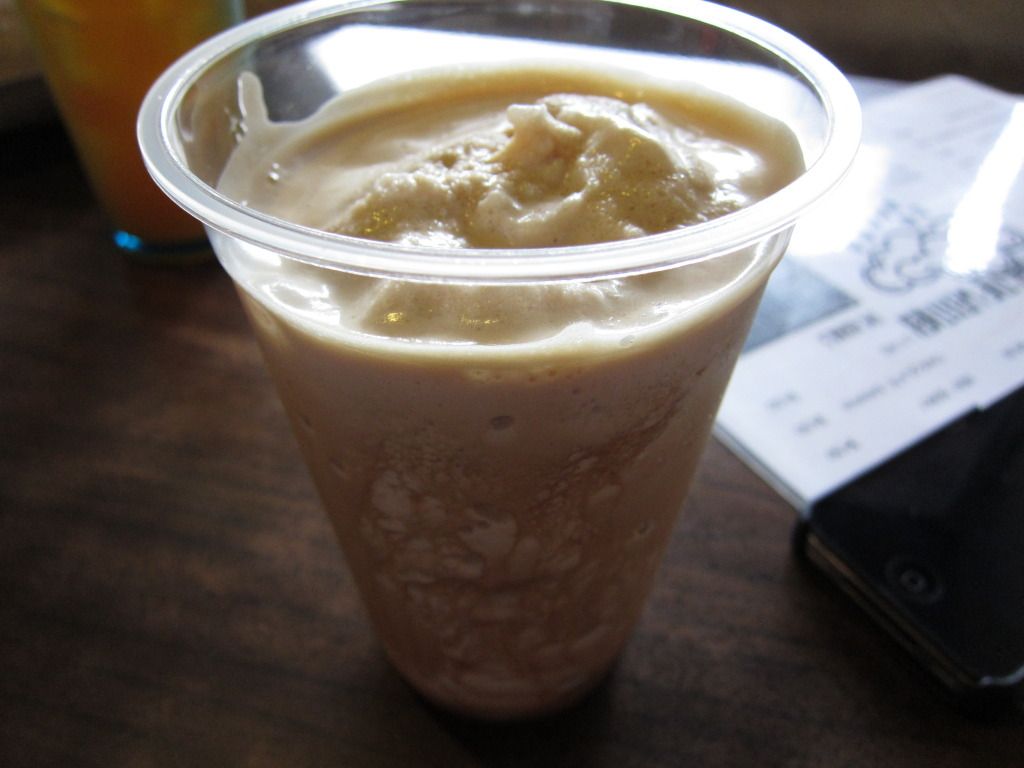 Vanilla Coffee Ice Blend.
Sinful indulgence.
It's called Sinful indulgence! Rly! Has a crunchy biscuit at the bottom! Worth a try! I loved the cake! (:
^^