Okay as the title of my post states.. I bleached my hair & dyed it Blue. Well, what-was-supposed-to-turn-out-blue, but didn't sadly :( So anw, i did it myself w the cleear instructions given by my friend. I stayed up all night tryin to get
TURQUOISE
instead of intense Blue. & I actually succeeded!!! Till i washed it w shampoo -___- It became Green? Hahahaha i was damn annoyed but gave up in the end cause i was mad sleepy! My friend's hair colour is damn nice! Idk how she do it..
I WILL BLEACH & DYE MY HAIR AGAIN! THIS TIME IT BETTER TURN OUT RIGHT!
(If nt i'll loose it -.-)
A rly excited looking me abt to dye my hair! (: Oh yes, i hv been waiting years to dye my hair Turquoise/Blue but salons charge $100! So ex. I just wanna dye the bottom. Yknow like dip dye?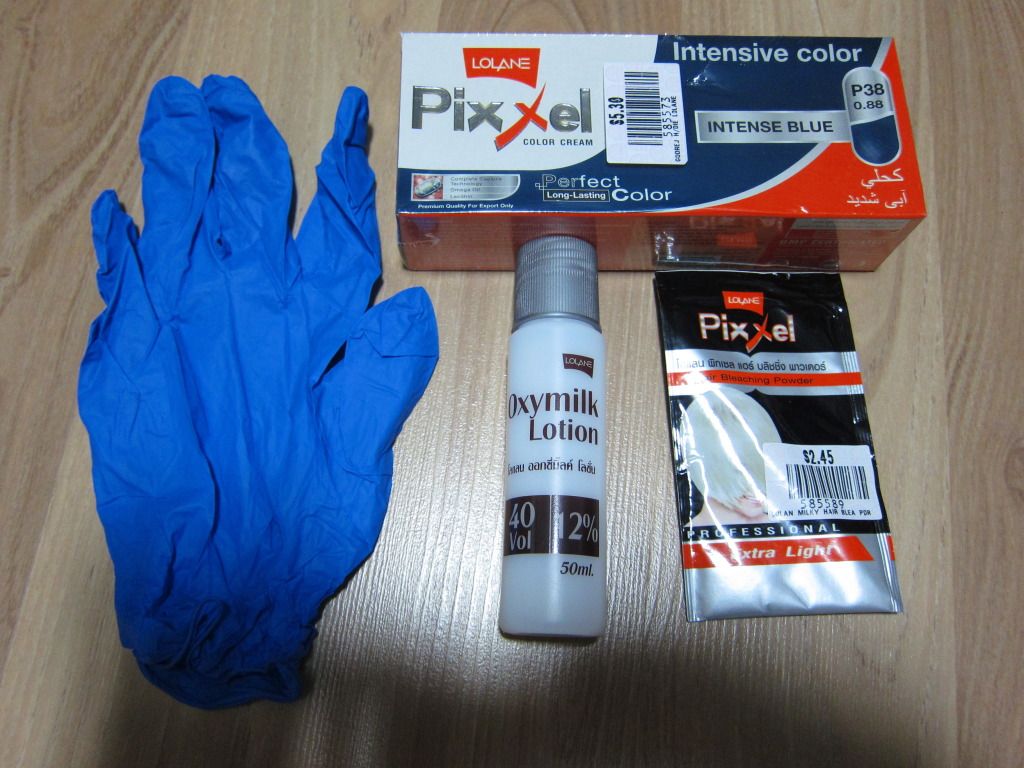 My 'Hair-dye' items! (: Everything cost abt $8. So cheap!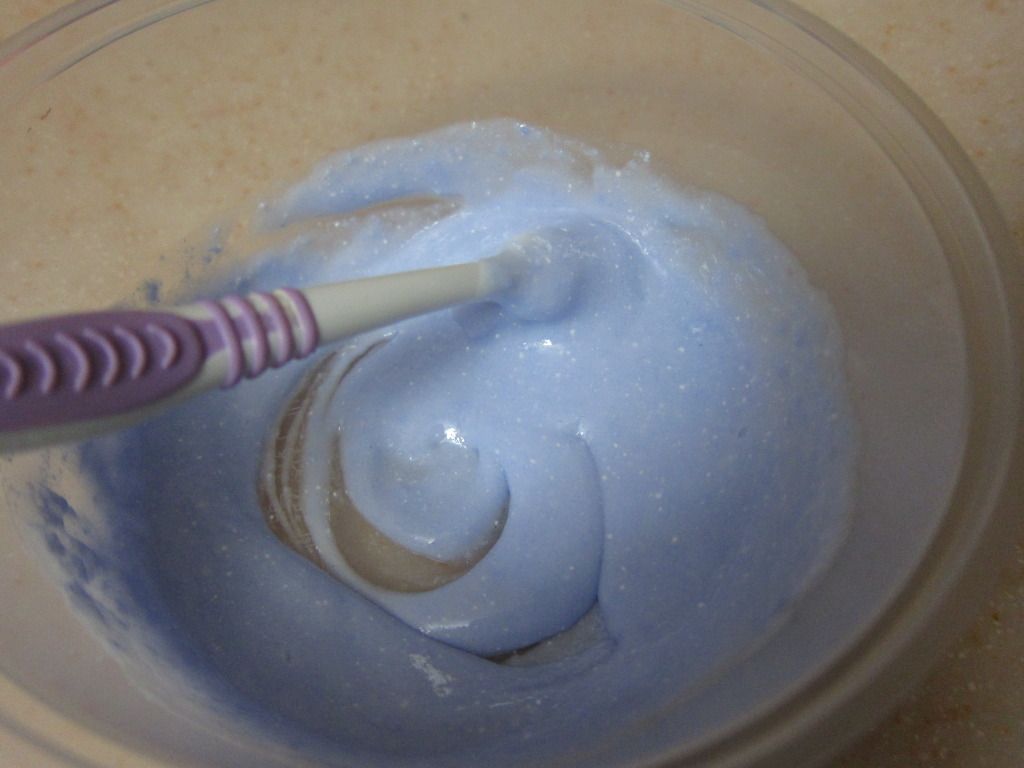 Mixing the bleaching powder & liquid solution! Used the toothbrush to apply the dye. Threw it away aft the whole process(obviously).
Bleaching it. U can see it become super light Brown/Blonde.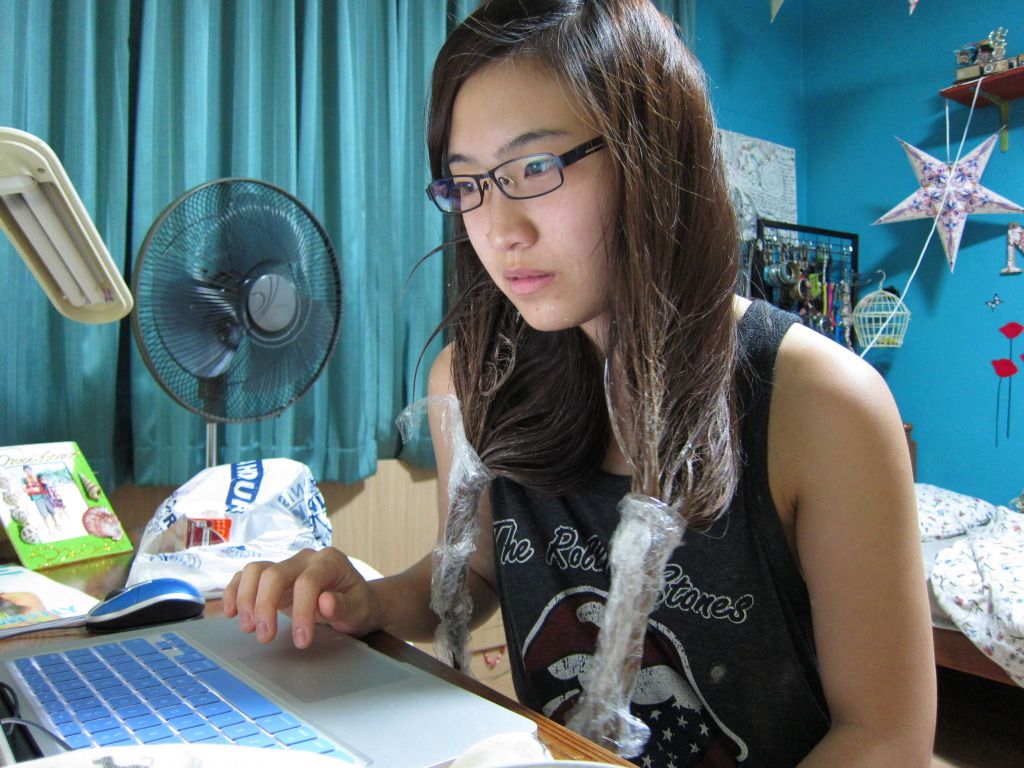 The bleaching process takes damn long & i bleached it for 2hrs before washing it off. Looks like it was too short cause the colour wasn't blonde enough. It has to be rly blonde in order to make the Blue dye visible. I used cling film so it wldnt ruin my clothes! Hahaha.
Applied the Blue dye aft washing off the bleached parts.