It's my first time going various houses for visiting during Hari Raya. I usually only go to 1 but this time round, it's so much more different. Felt kinda awkward though. Anyhoos, I had so much fun w Rai, ShiKin, Zuby & R! (: We visited 3 houses. Sk, Rai & Farna! Yes, Farna! Finally got to see her aft so long! (: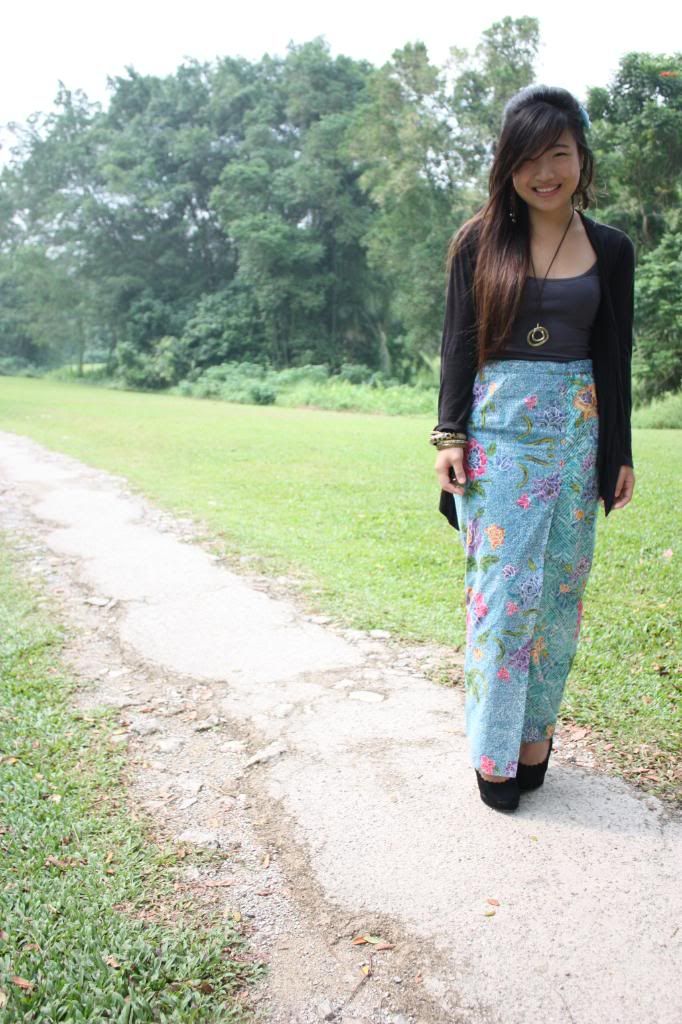 I wore momsie's sarong w/o the kebaya cause she don't wanna lend me )): Lol she said her kebaya v expensive. So.. She refused to lend it to me -.- Oh wells.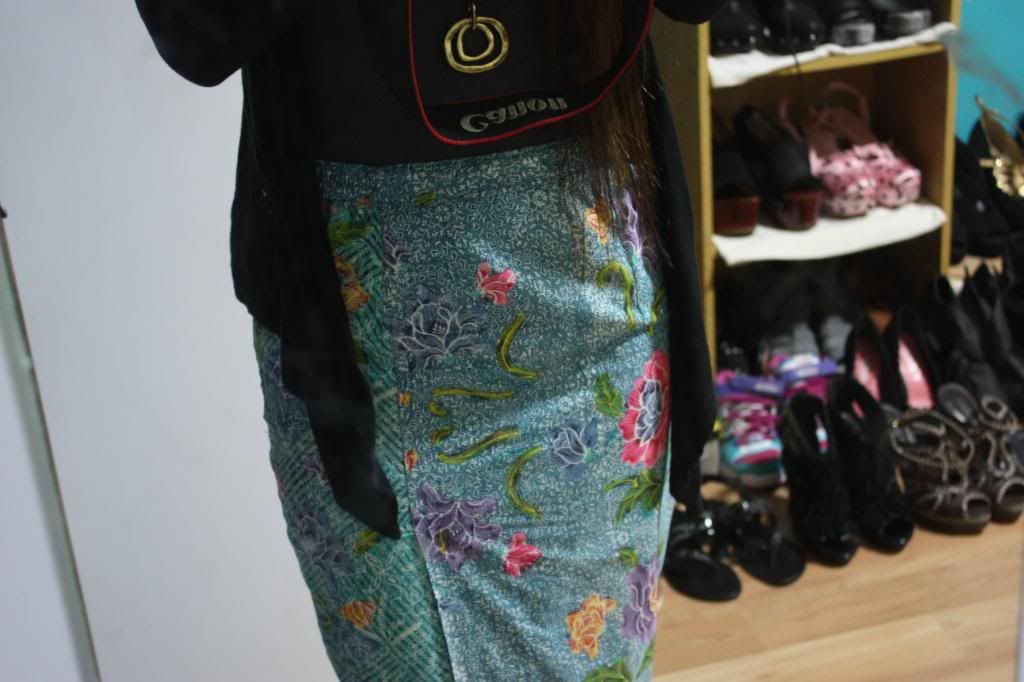 Chose the Turquoise sarong! (: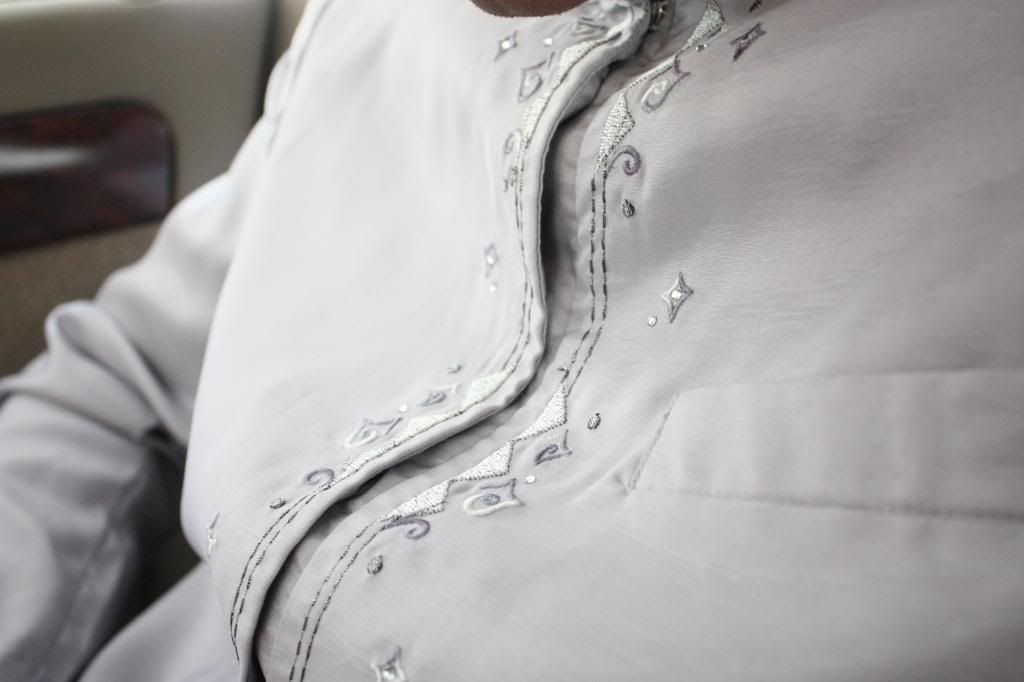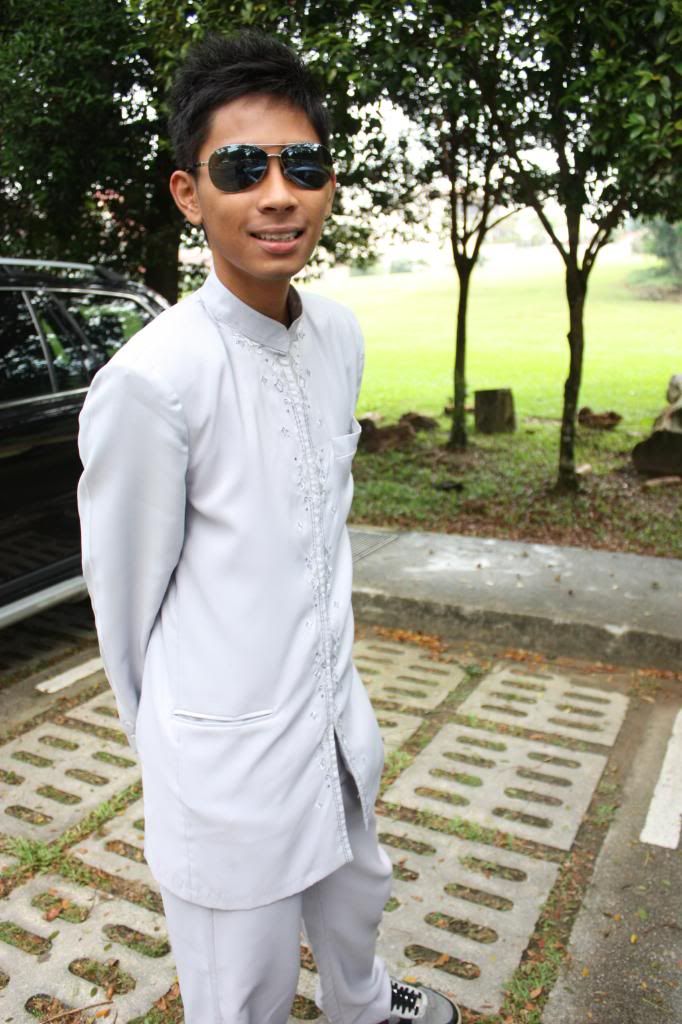 R! ((: He looked mad handsome tt day. Cause he
FINALLY
styled his hair. Which, i hv been telling him to do so for what seemed like ages!! But yeah, he looks a bit like a 'mat'(gangster) with those glasses. Hahaha.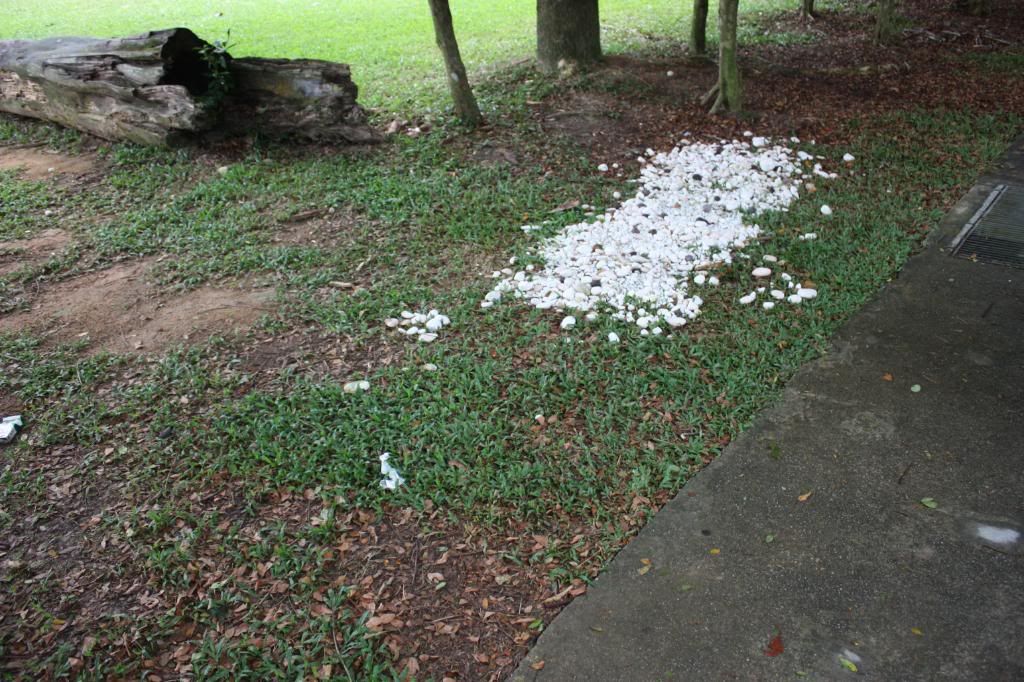 R saw the White patch on the grass & excitedly said '
Eh so many mushrooms!! Let's go see!!
'
Upon a closer look...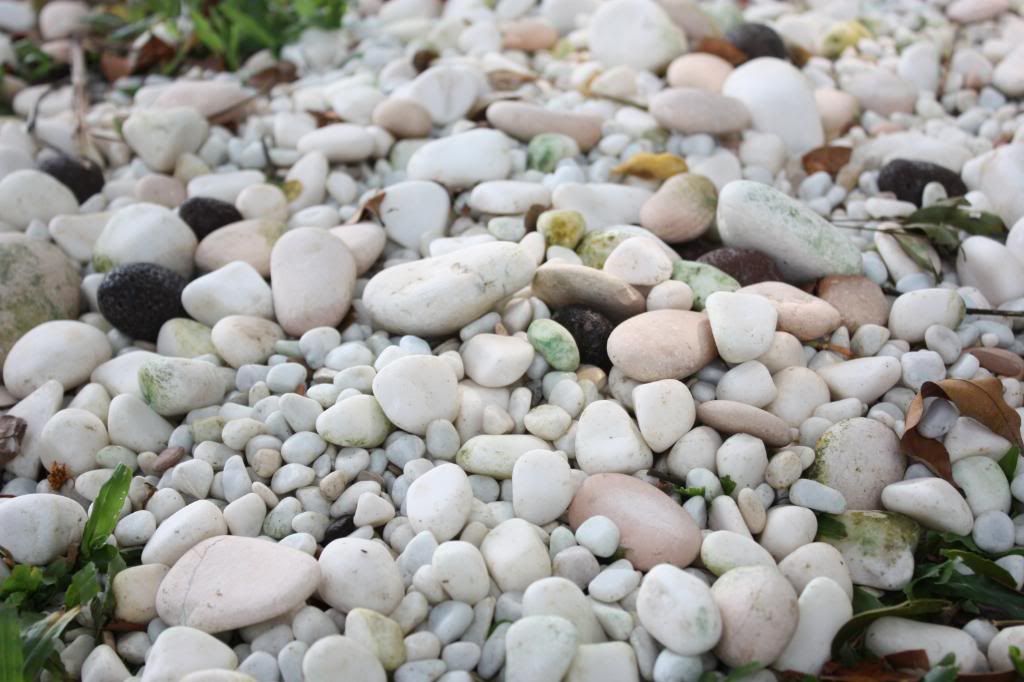 It was
PEBBLES
! Hahahahaha damn funny ttm!!! I laughed so hard. He was so excited somore. LOL!!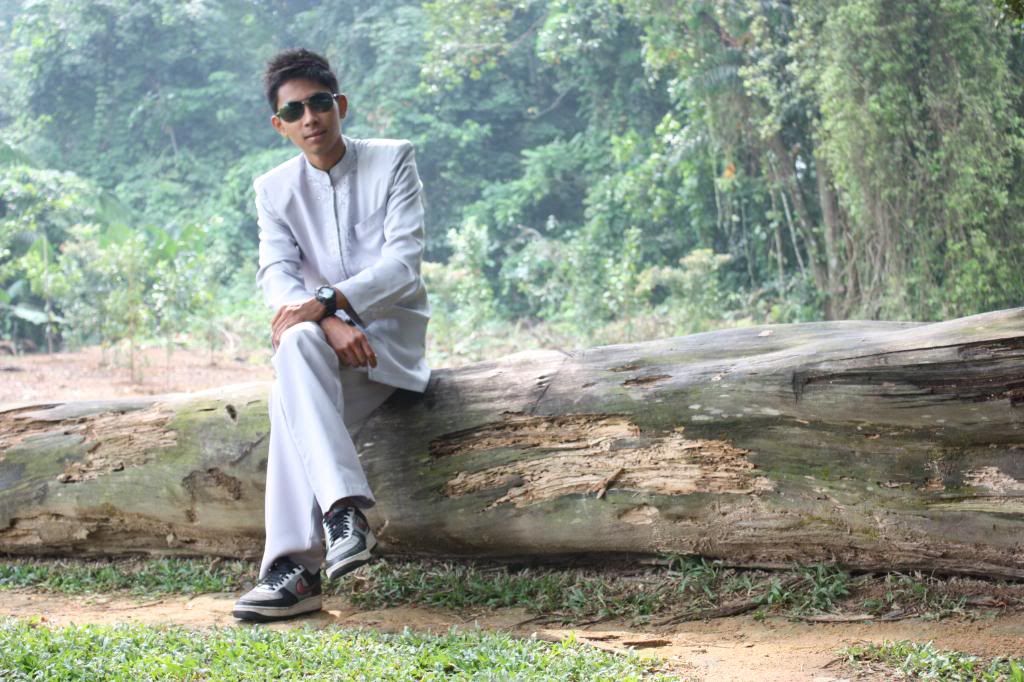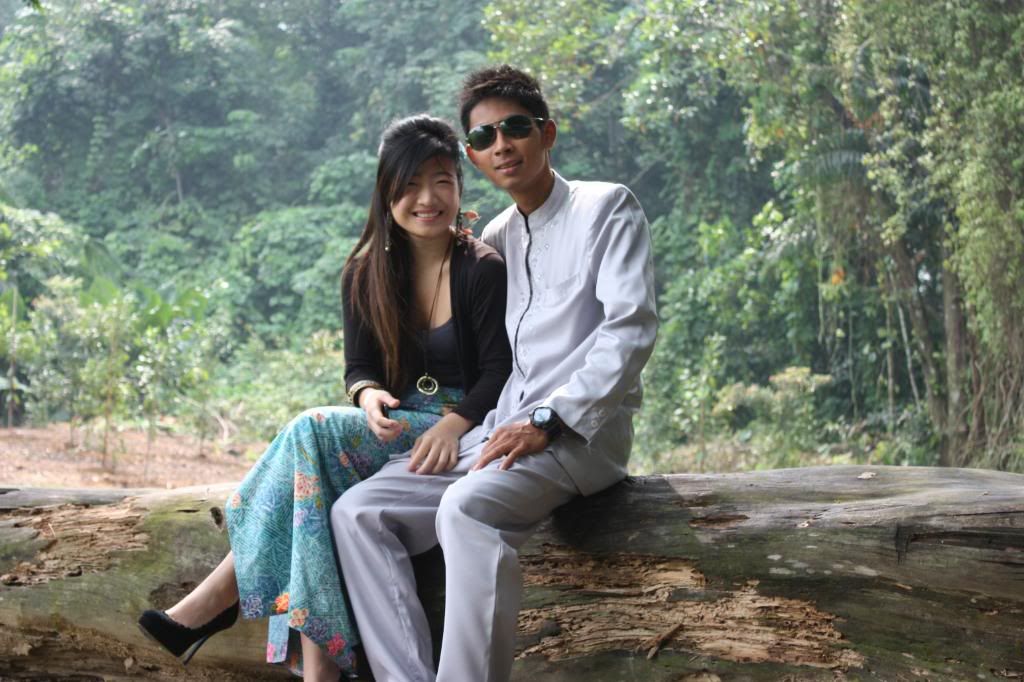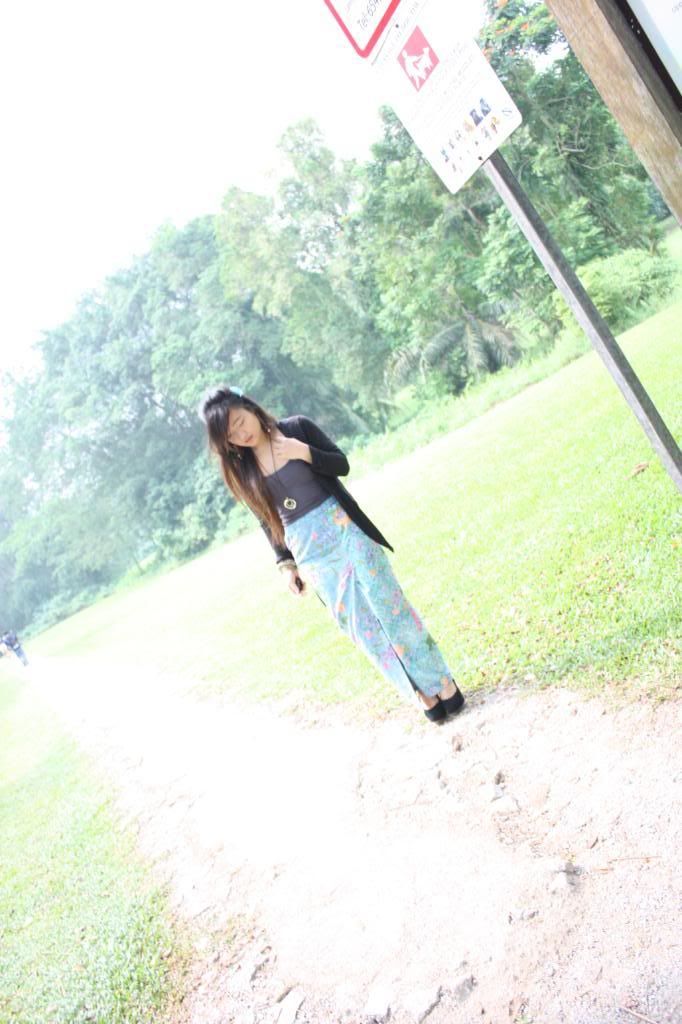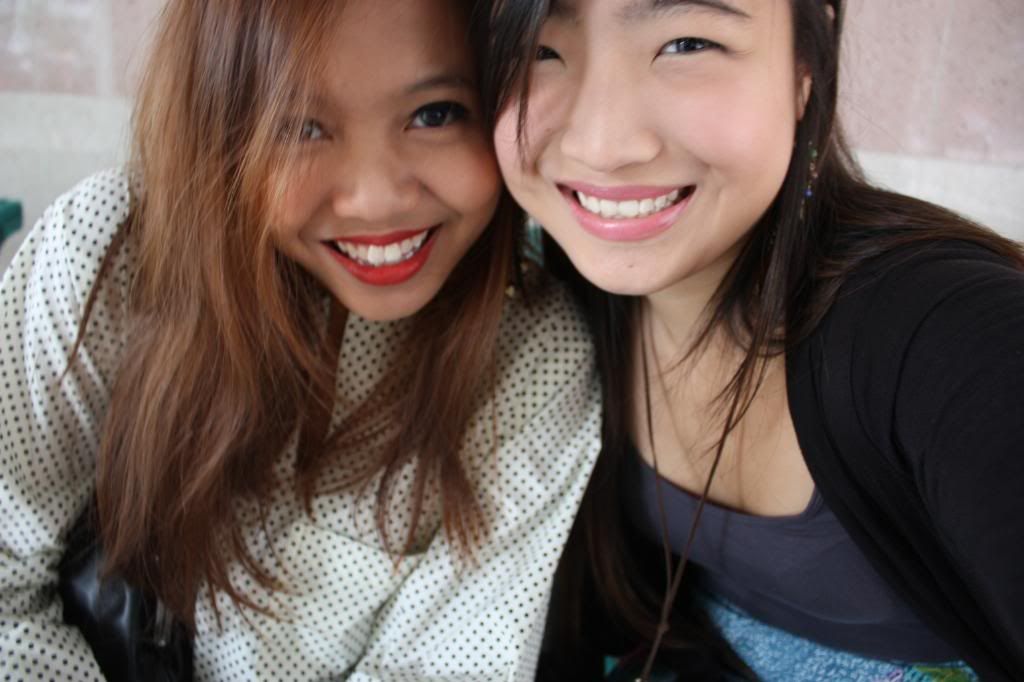 Picked Rai & off to Sk's house! (: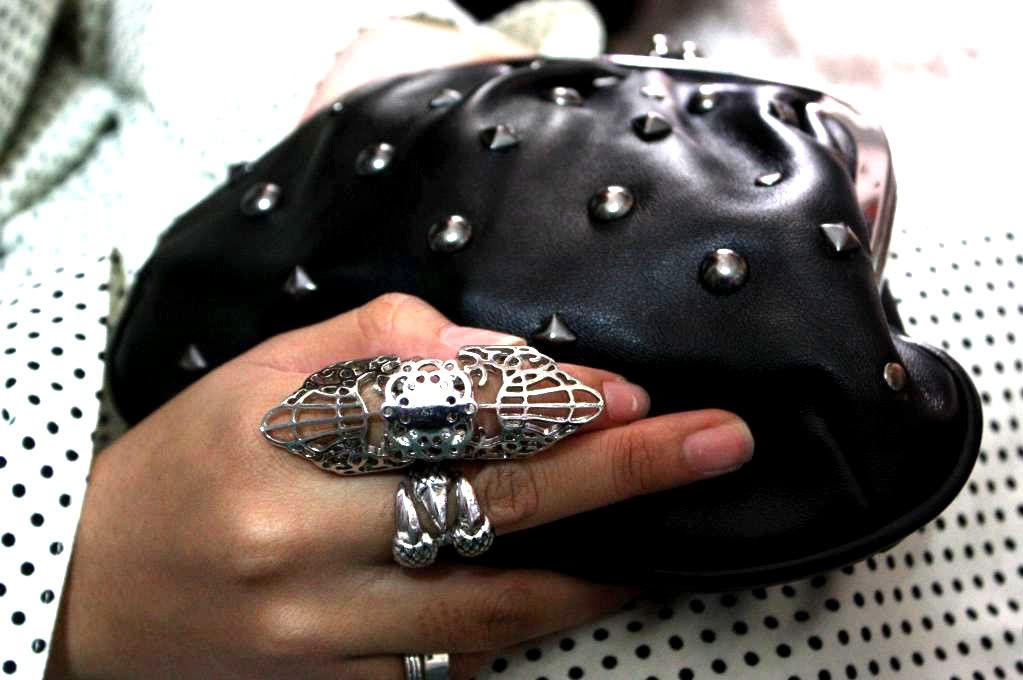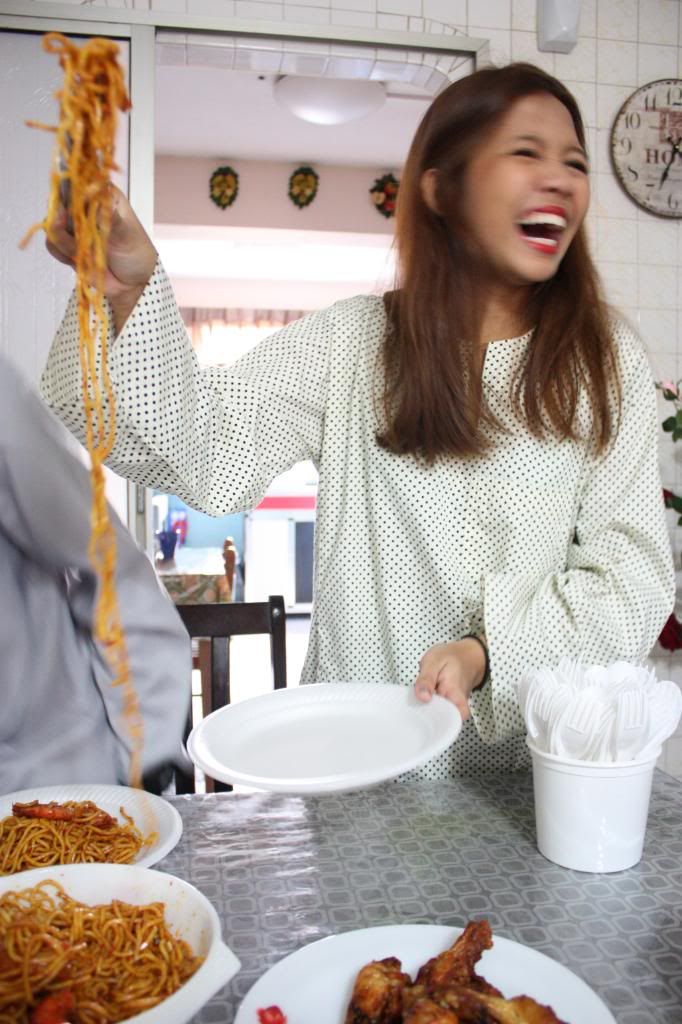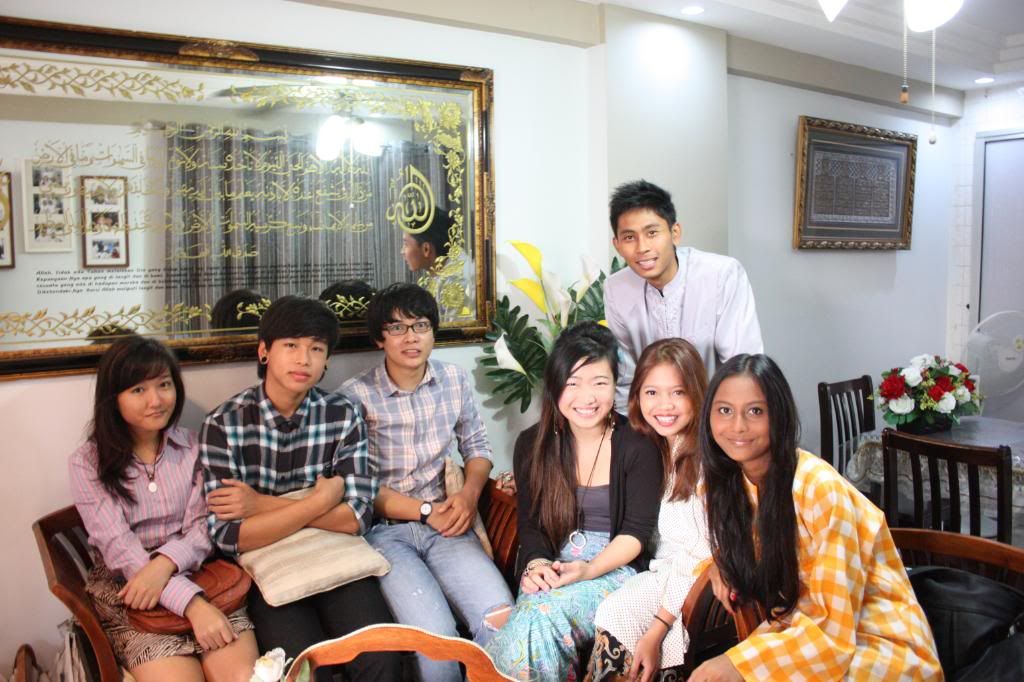 Birhang & gang joined us shortly at Sk's house (: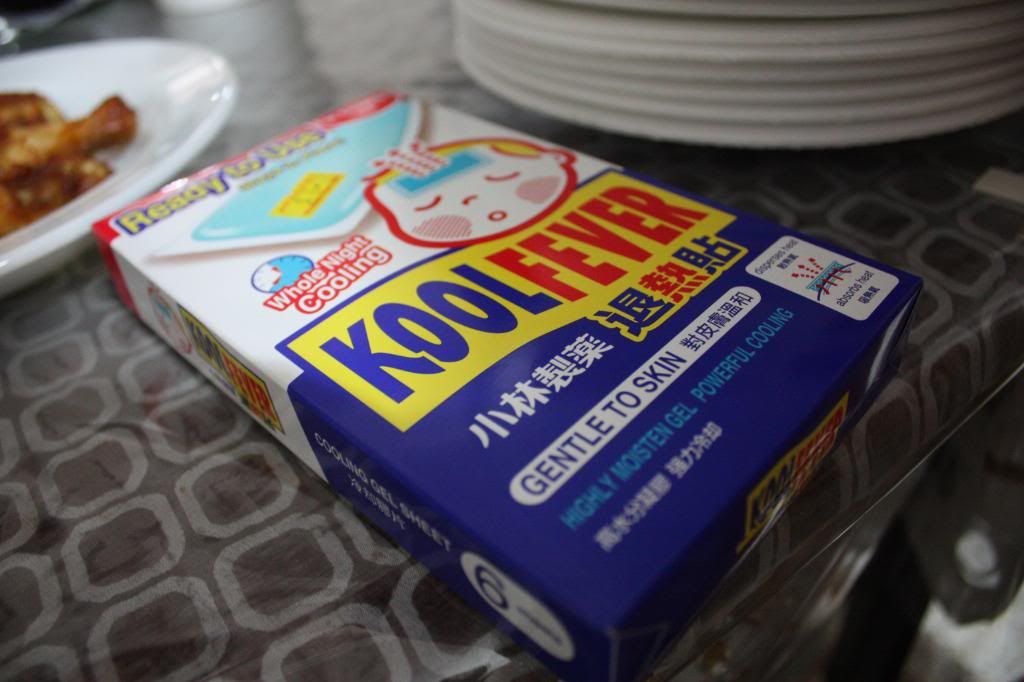 Rai & Sk bought the Koolfever med for me cause i was still having fever & they gladly pasted it on my forehead in the car! LOL.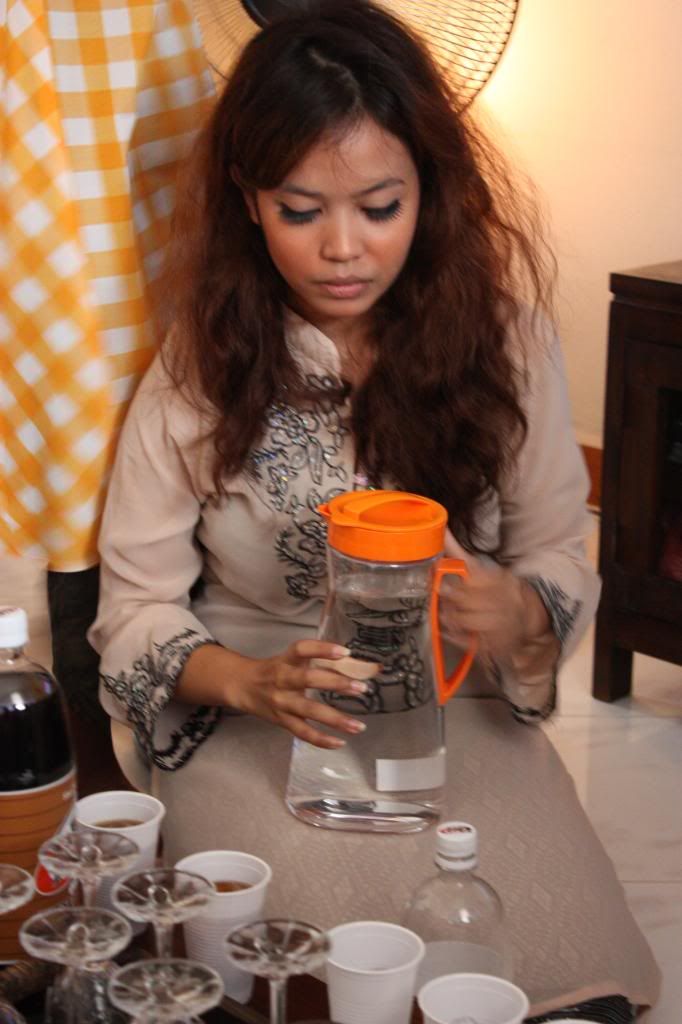 FARNA!! ((: Heh. We actually went to the wrong house & Rai started playing w some stranger's tortise tt was outside the house! LOL. The guy looked at us like '
Wth is she doing.'
LOL! Damn funny. Plus she even said she wanna steal the tortise & put it in her bag -.-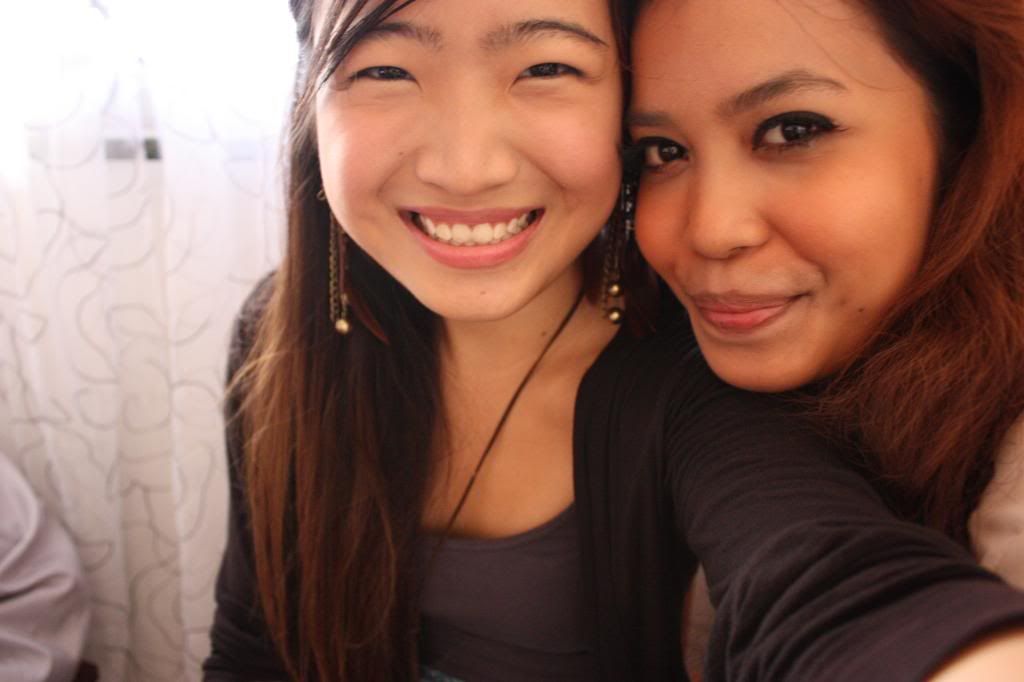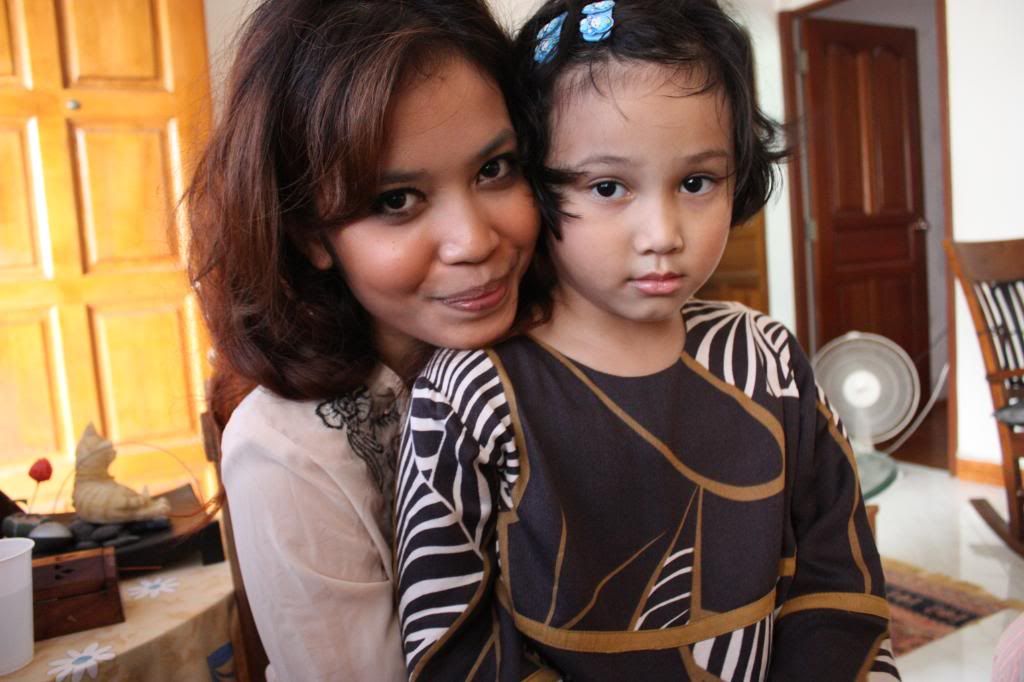 Her eye lashes are so long!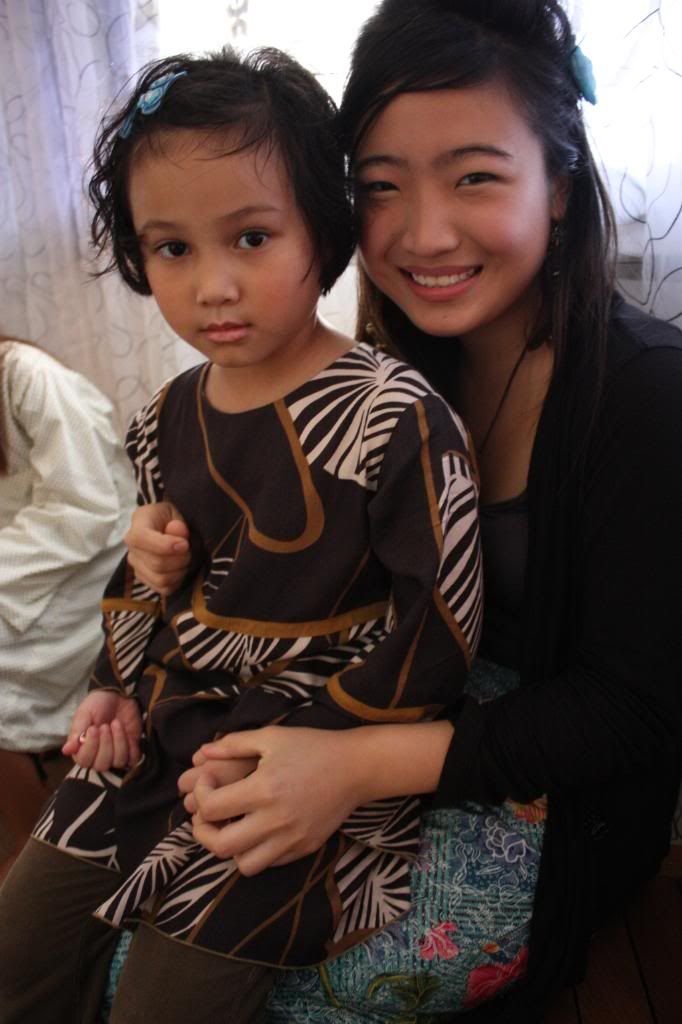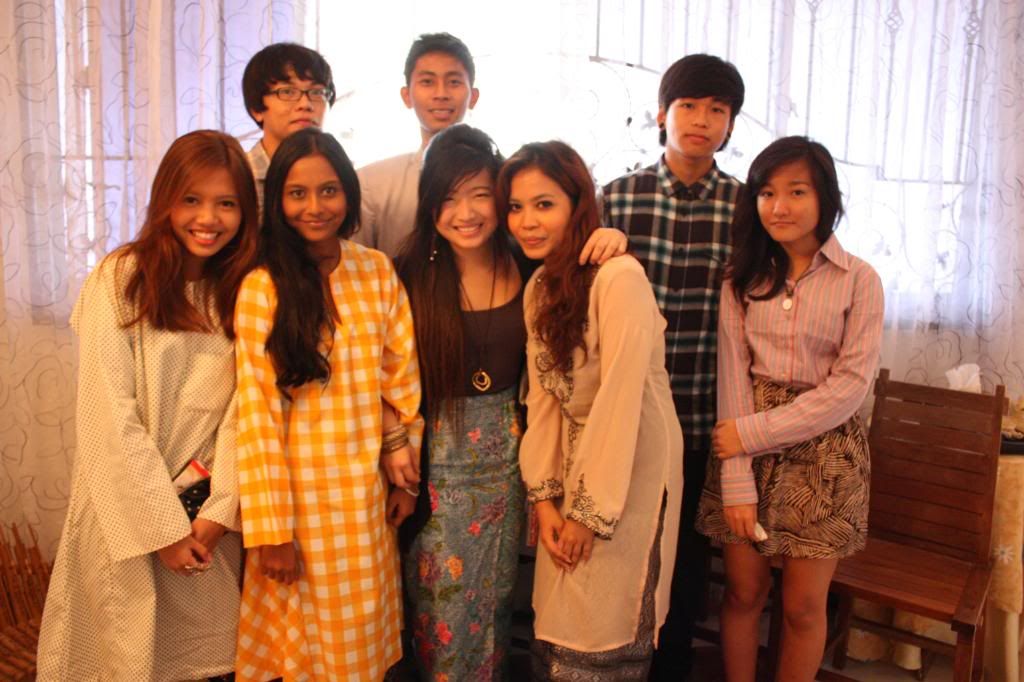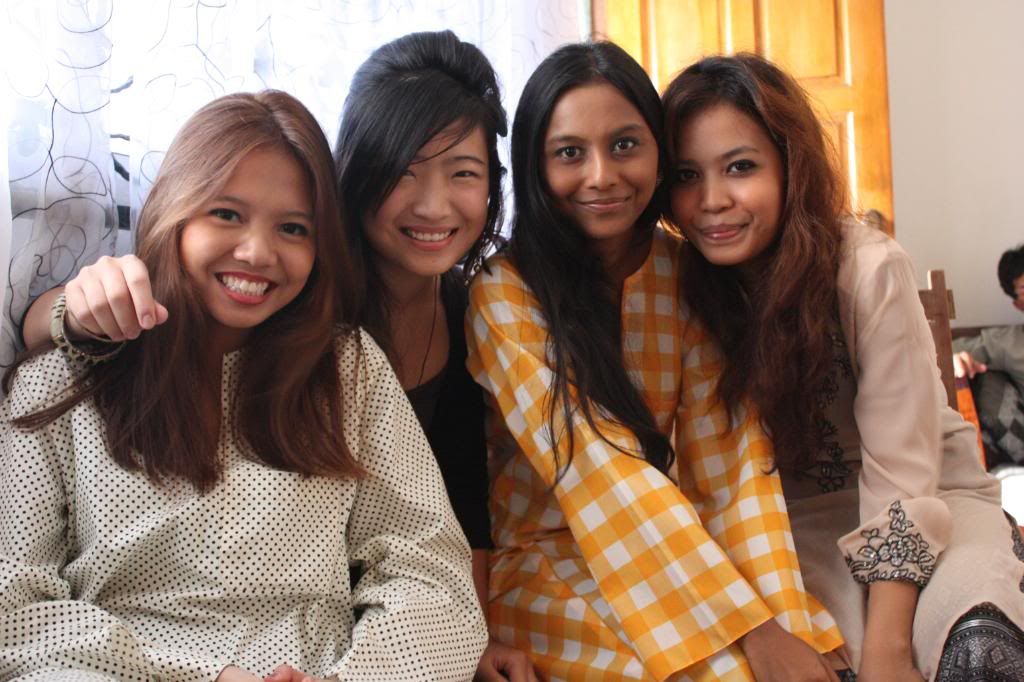 :DDDD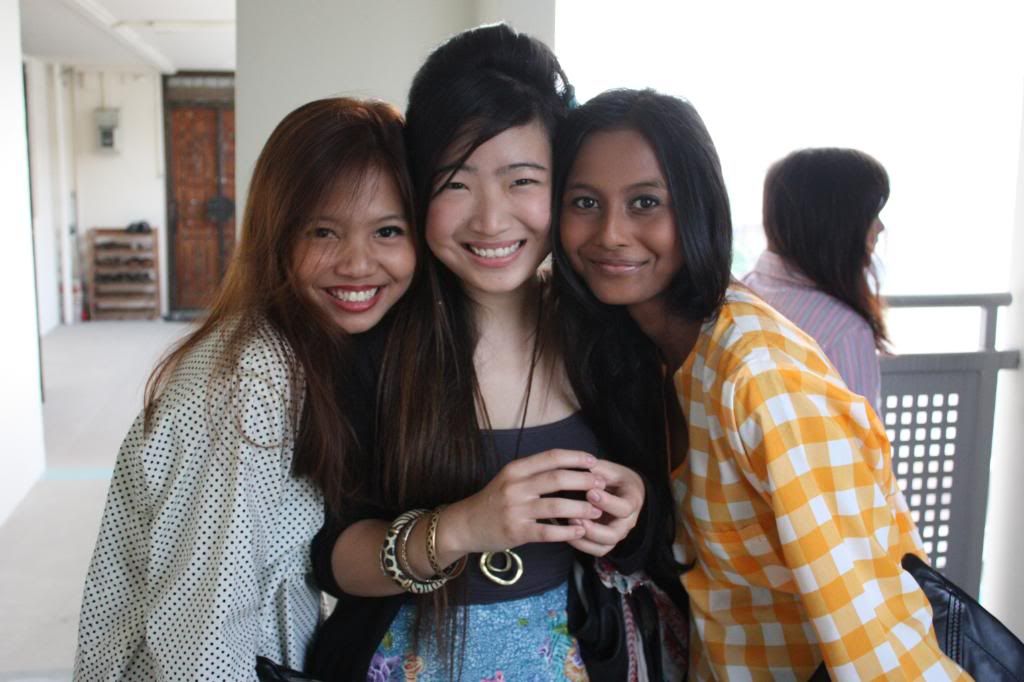 (((: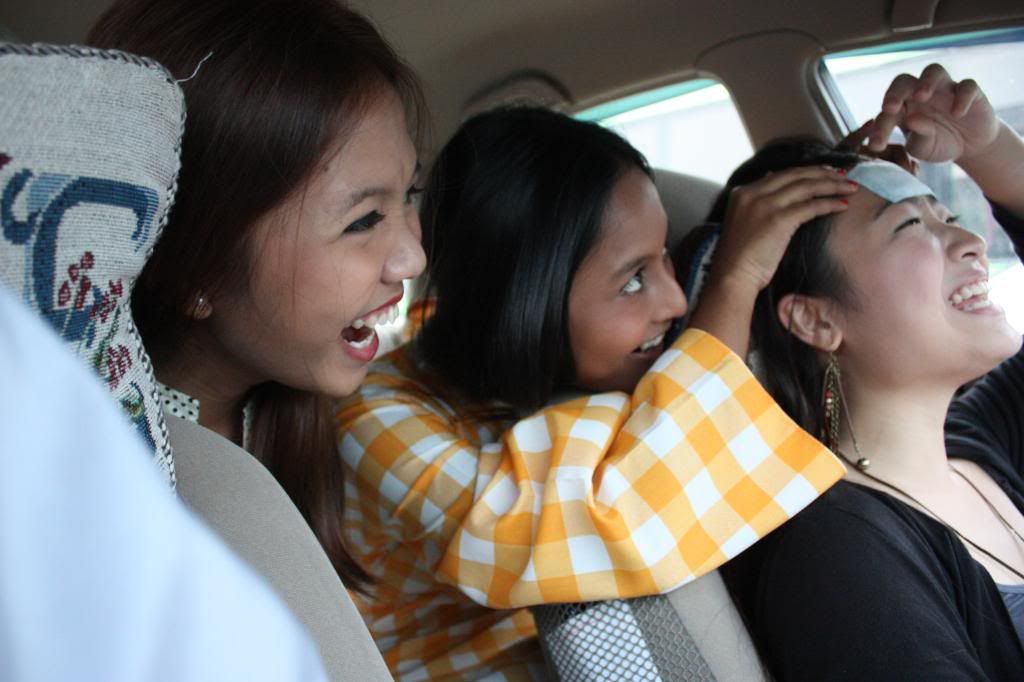 Look at both their faces! LOL. Happily sticking the Koolfever pad on my forehead & neck. Lol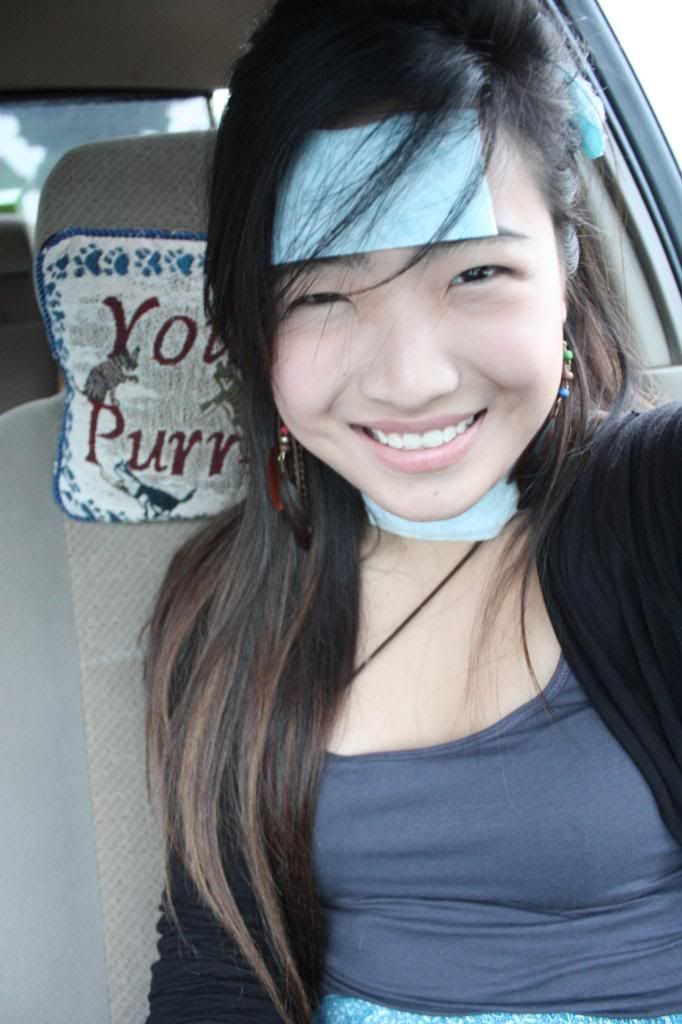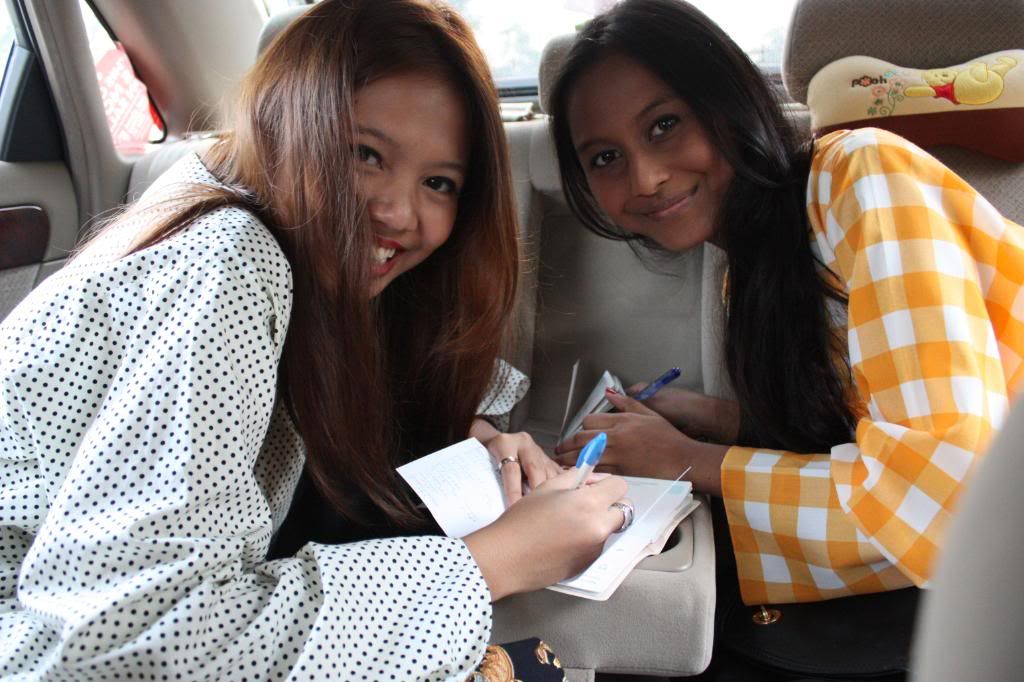 Otw to Rai's house in JB. Which we got lost for 1 hr! Her house was really nice though! In fact, all 3 houses were so beautifully decorated! (: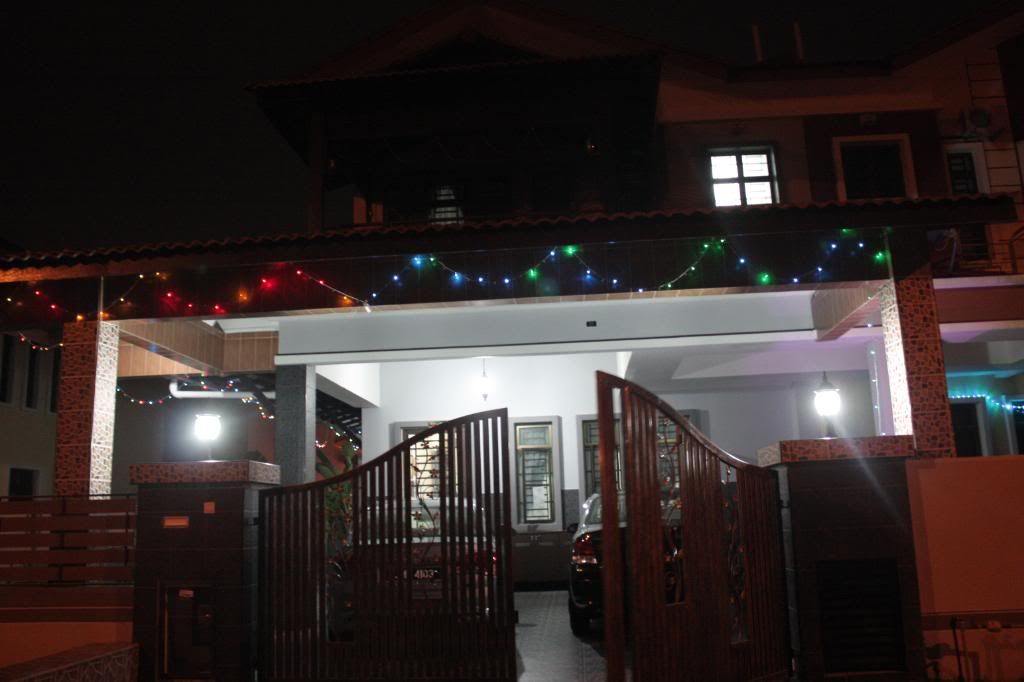 FINALLY WE REACHED! ((: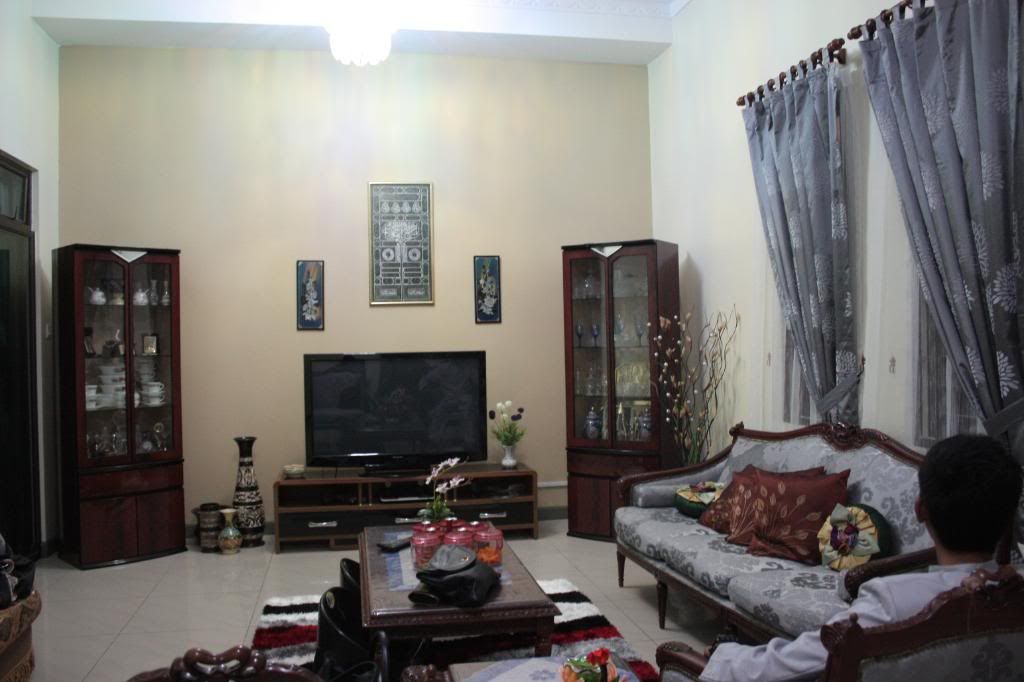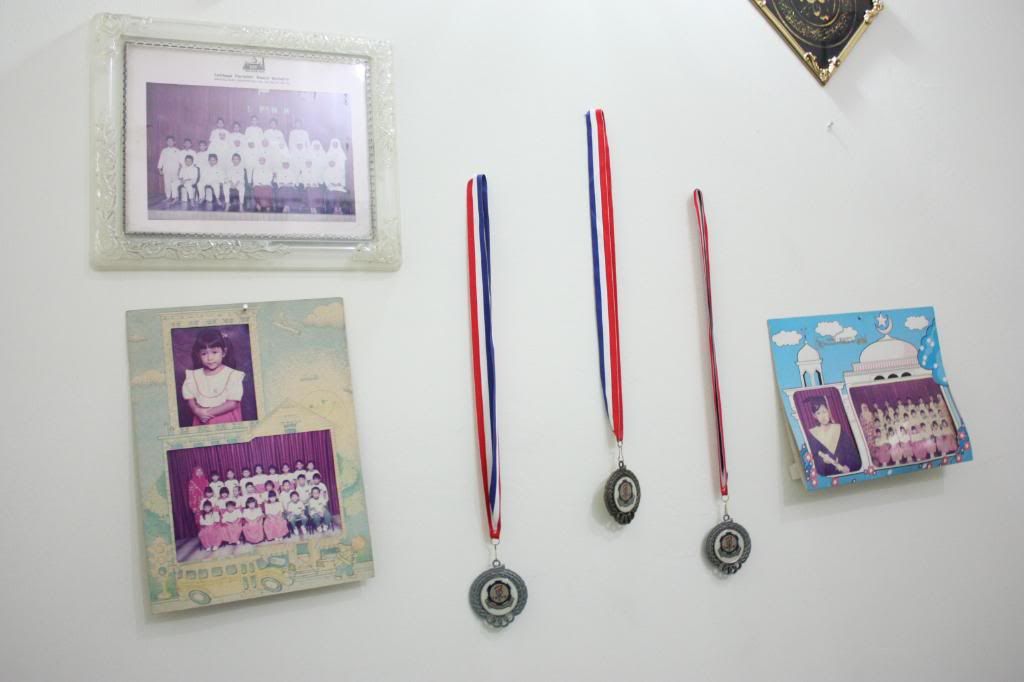 Rai's 'WALL OF FAME'. Hahaha.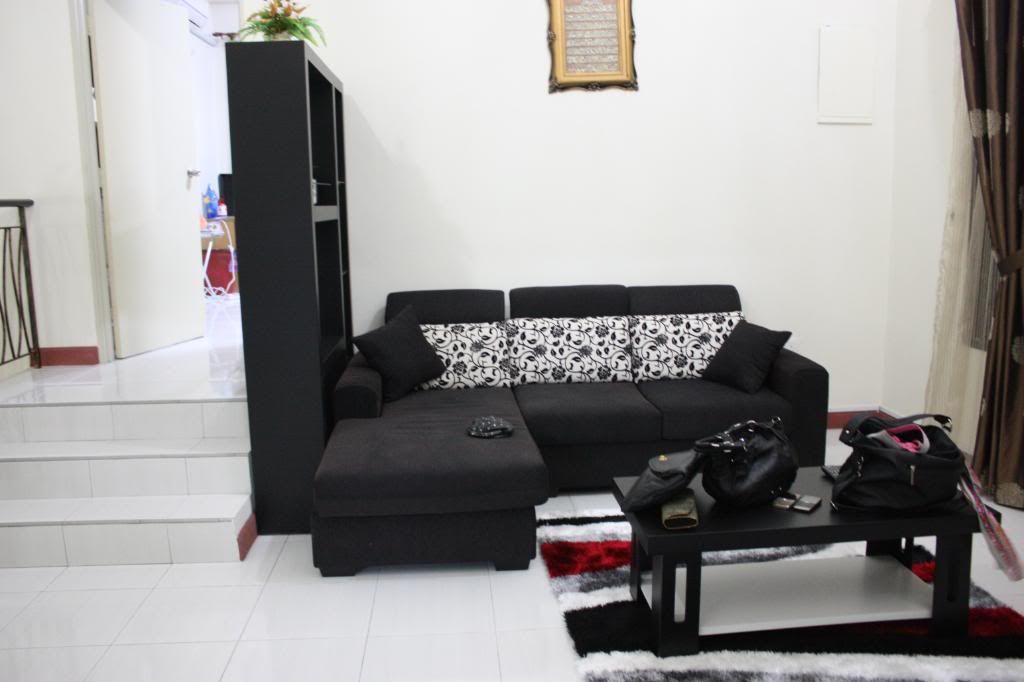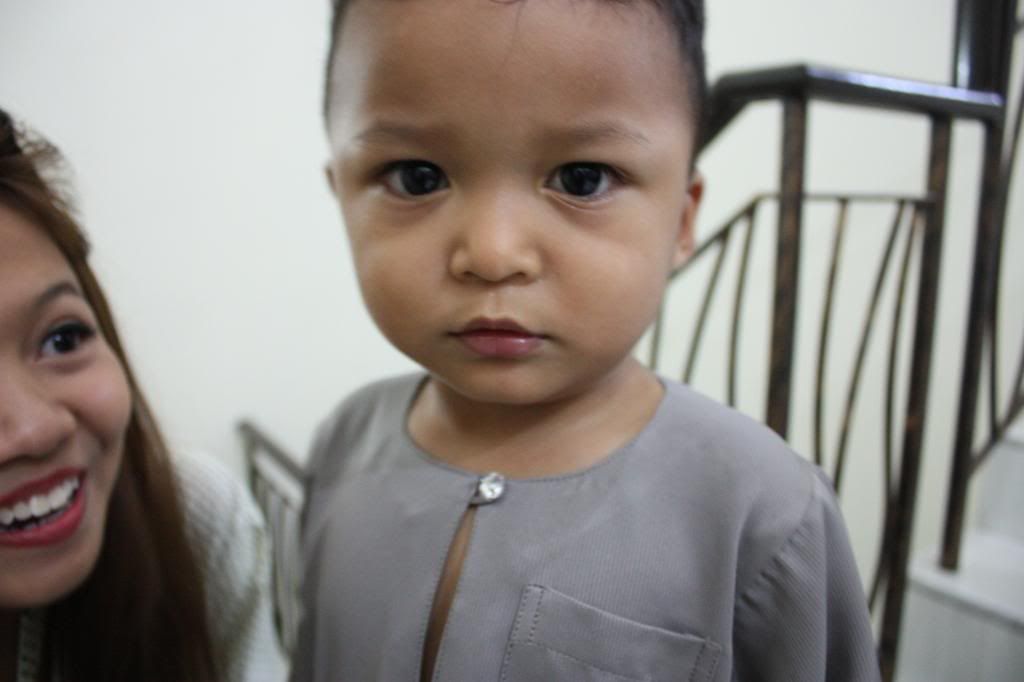 HEE SO CUTE right??! I wanna pinch the cheeks!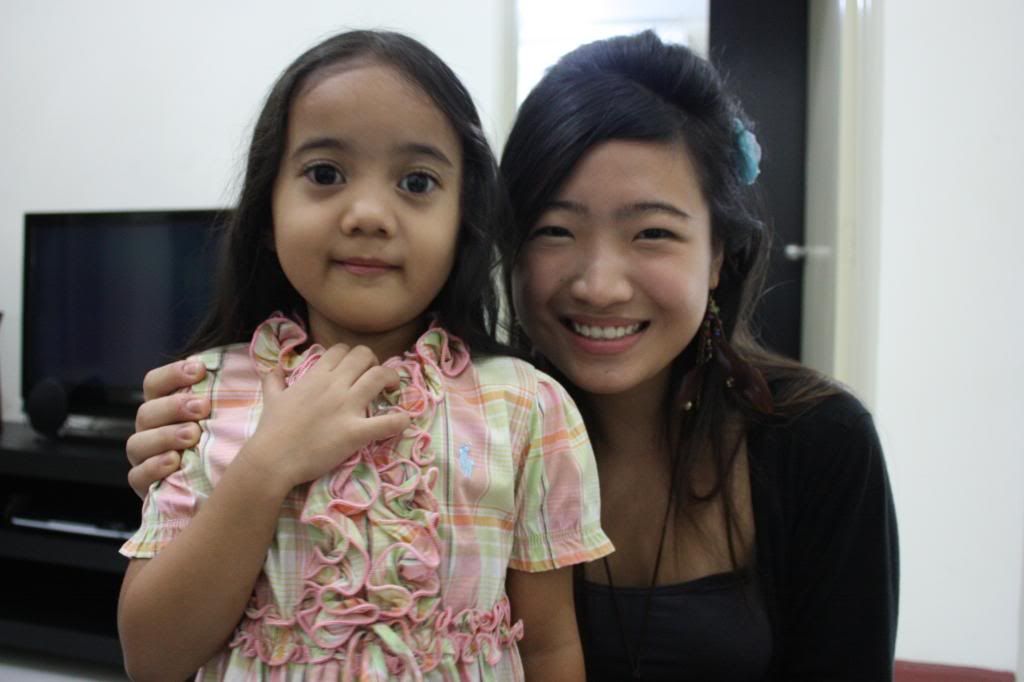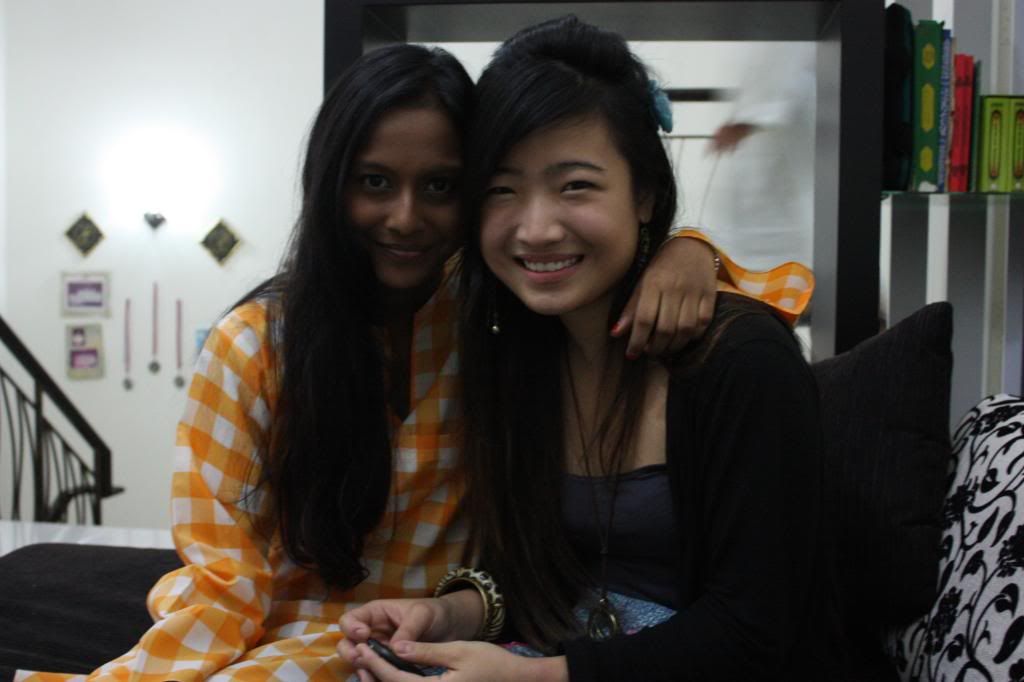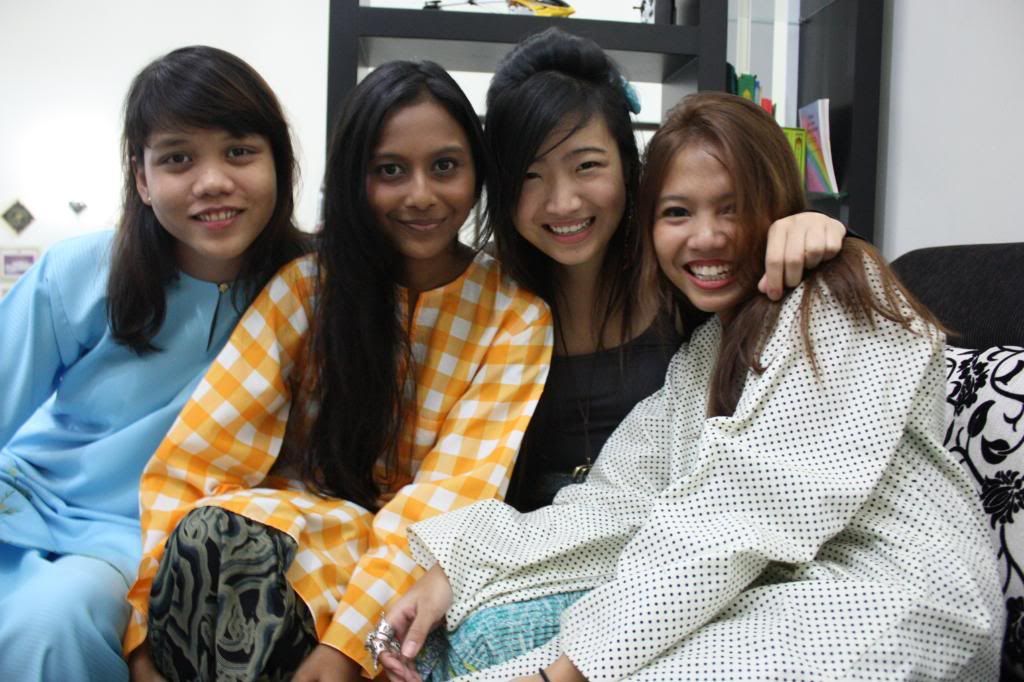 Zuby joined us when we were gng off to Rai;s house.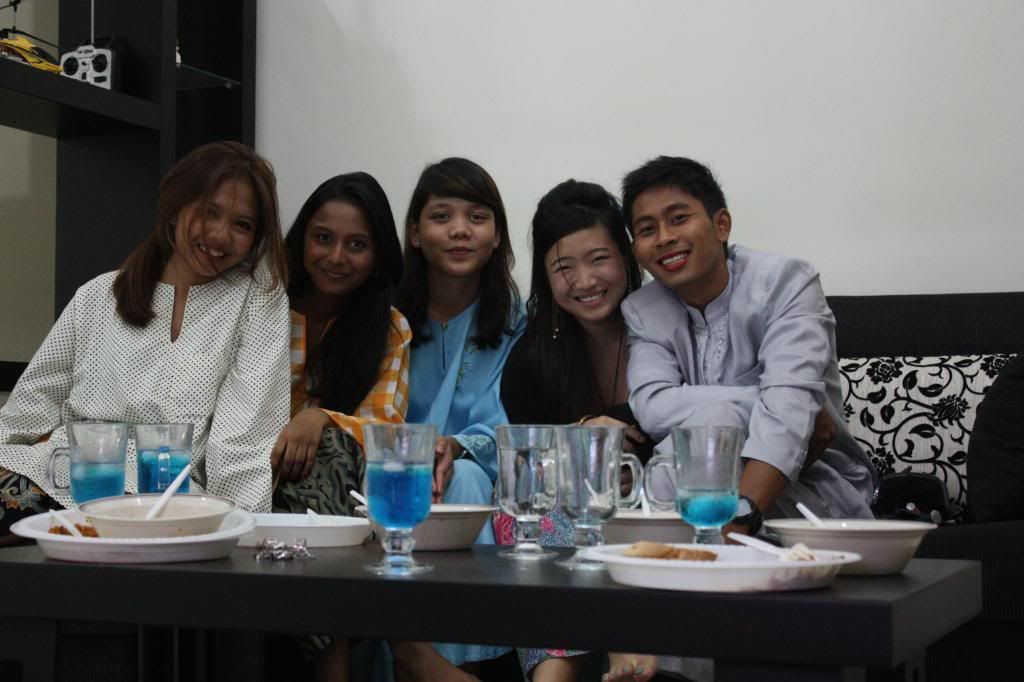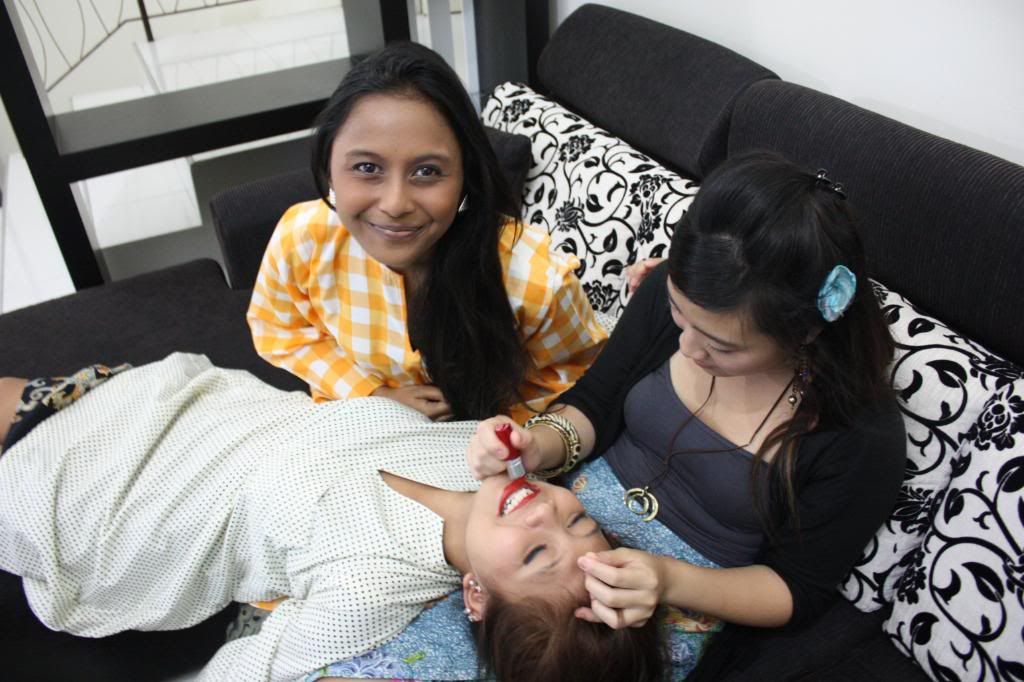 Started doing make up on Rai & Zuby. Haha.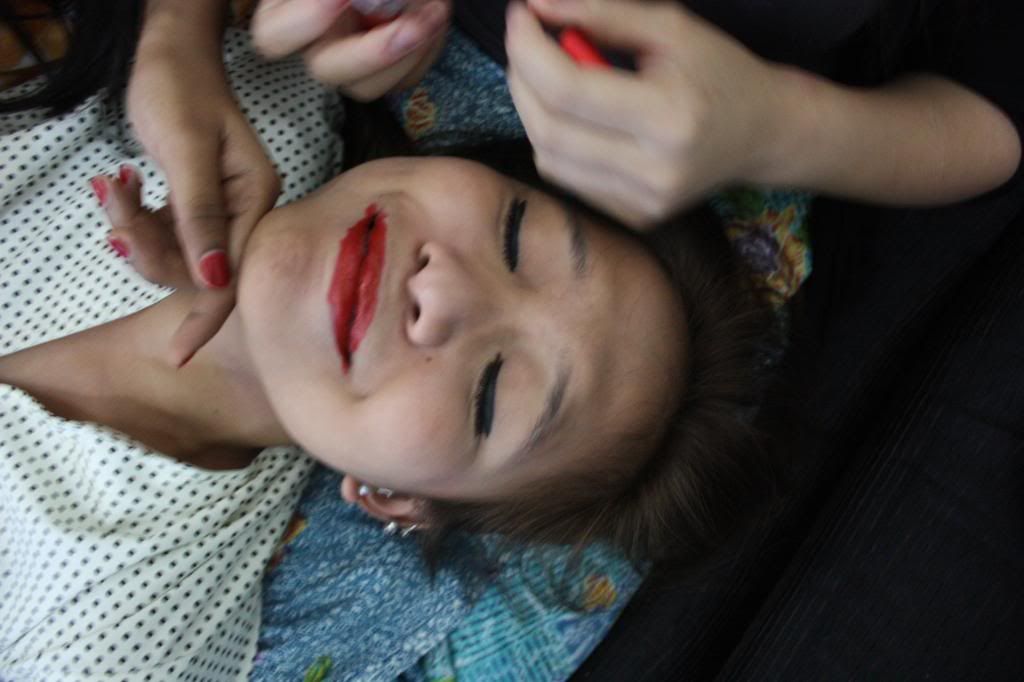 HAHAHAHA. Anyhow draw. Lol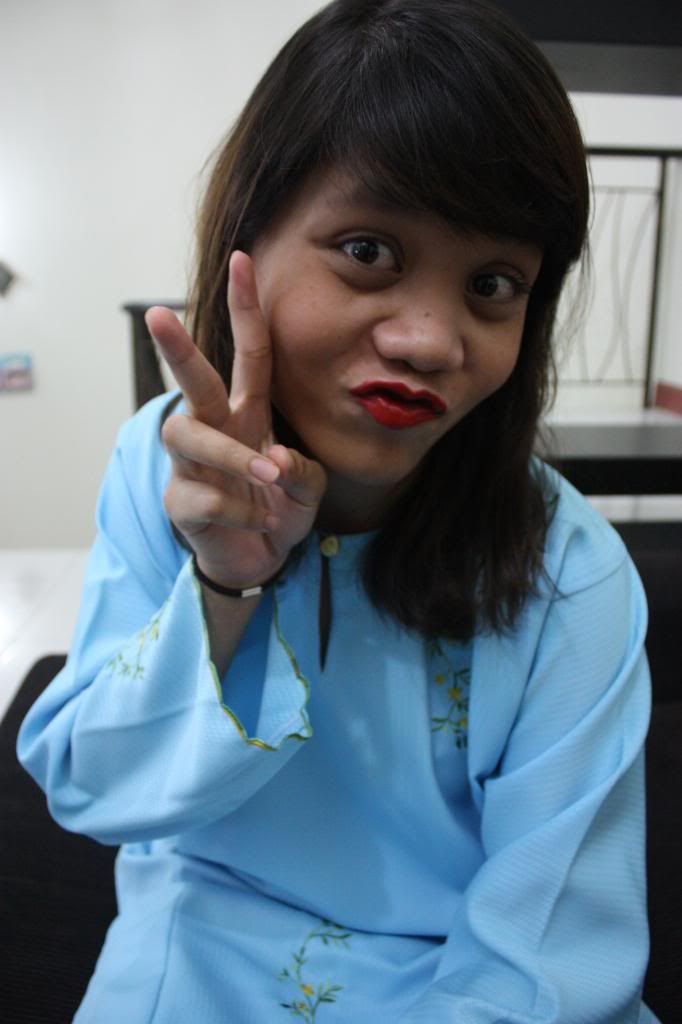 Zuby! LOL!!!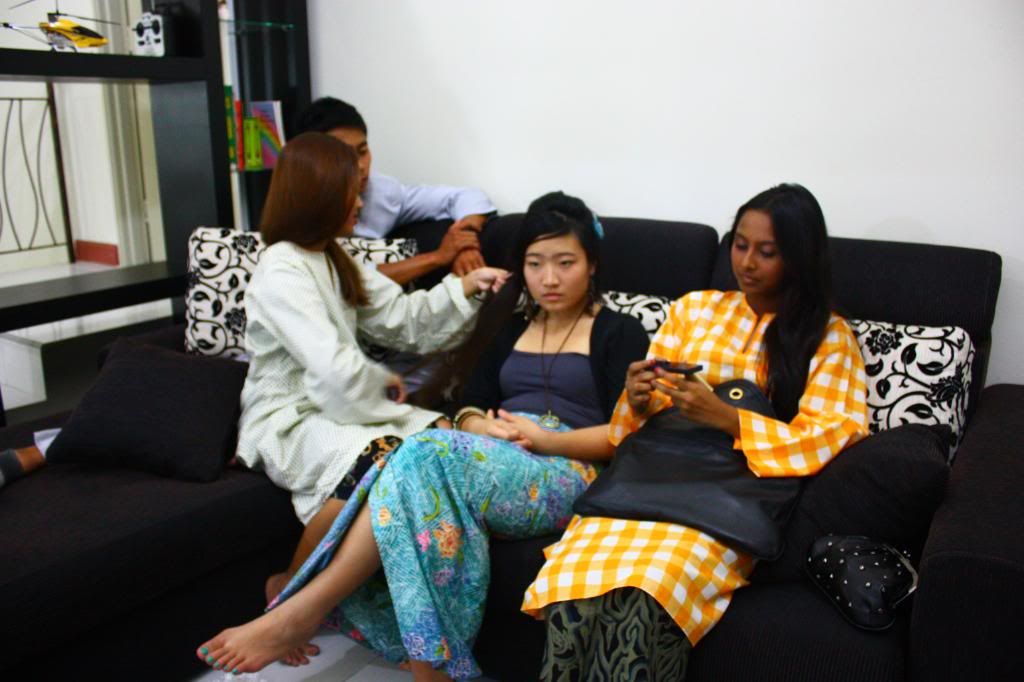 Rai teaching R how to tie fish plaits.
& He dozed off -_____-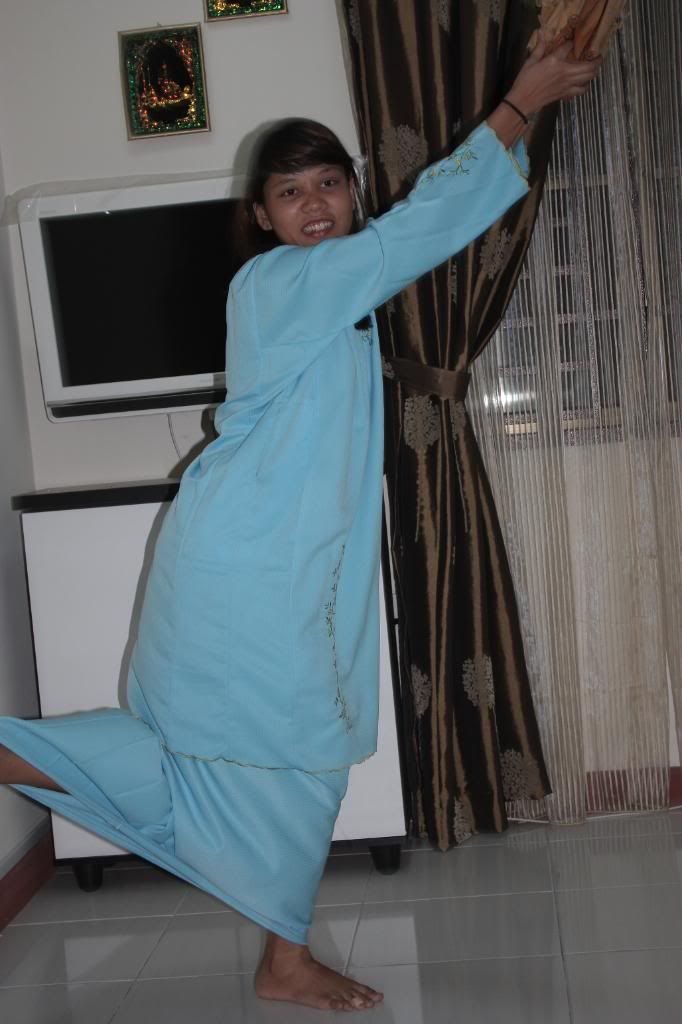 HAHAHA Zuby striking a sexy pose.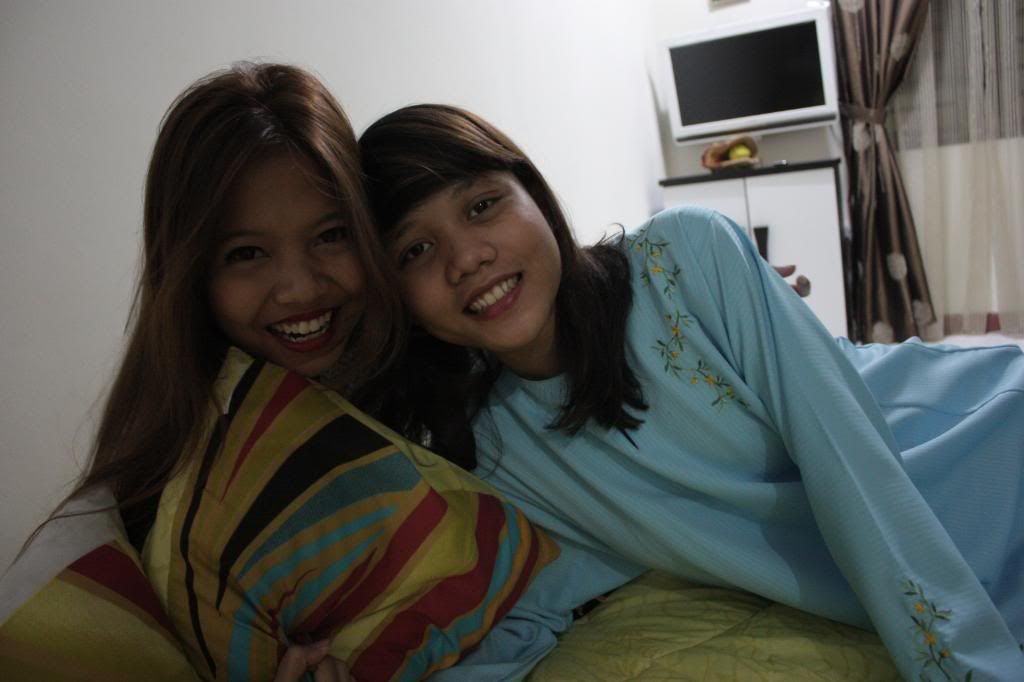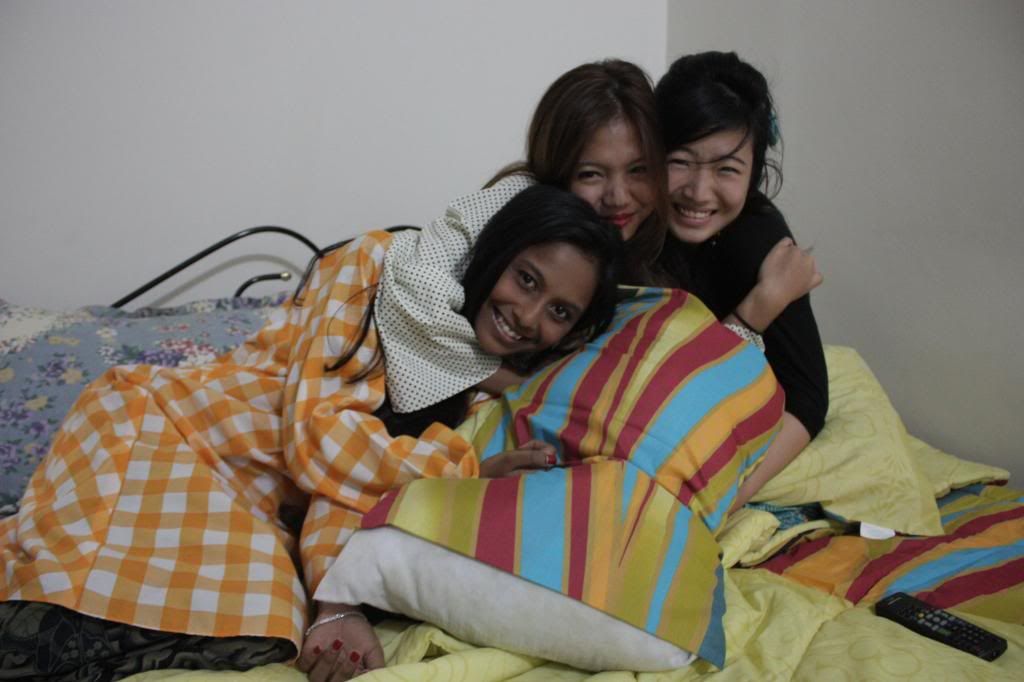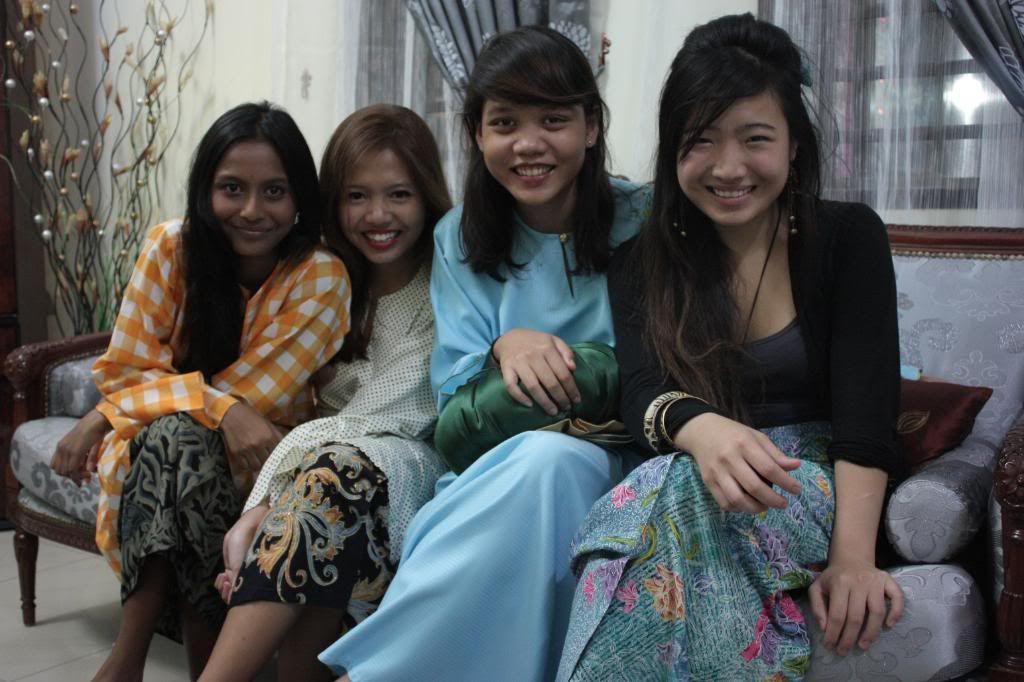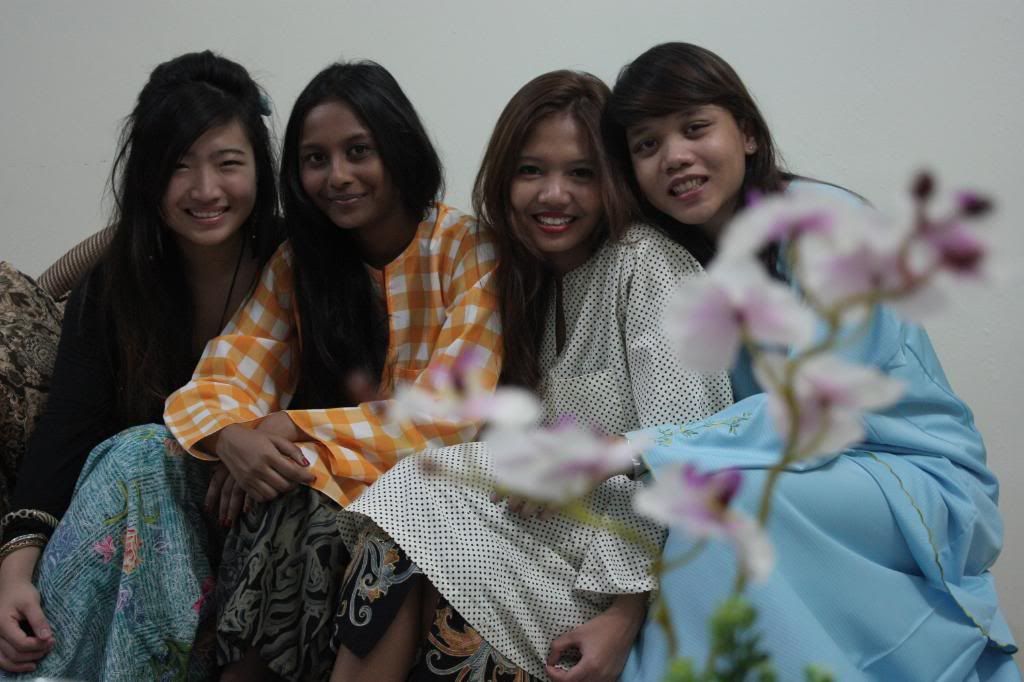 FAV PIC OF THE DAY!!! ((: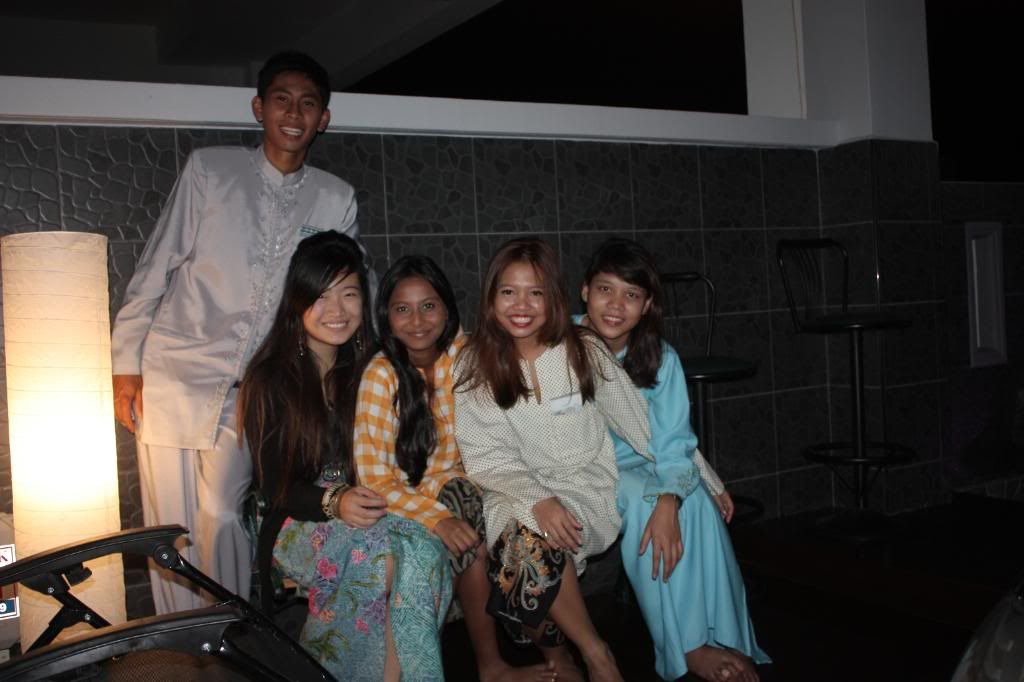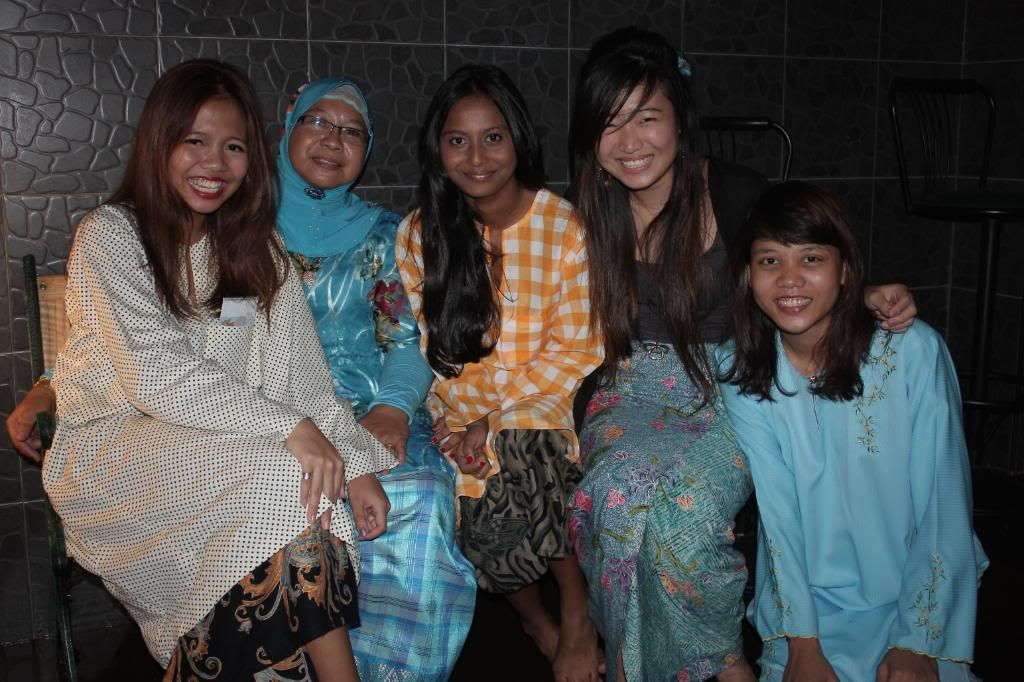 W Rai's mum, who is insanely adorable ttm!! (: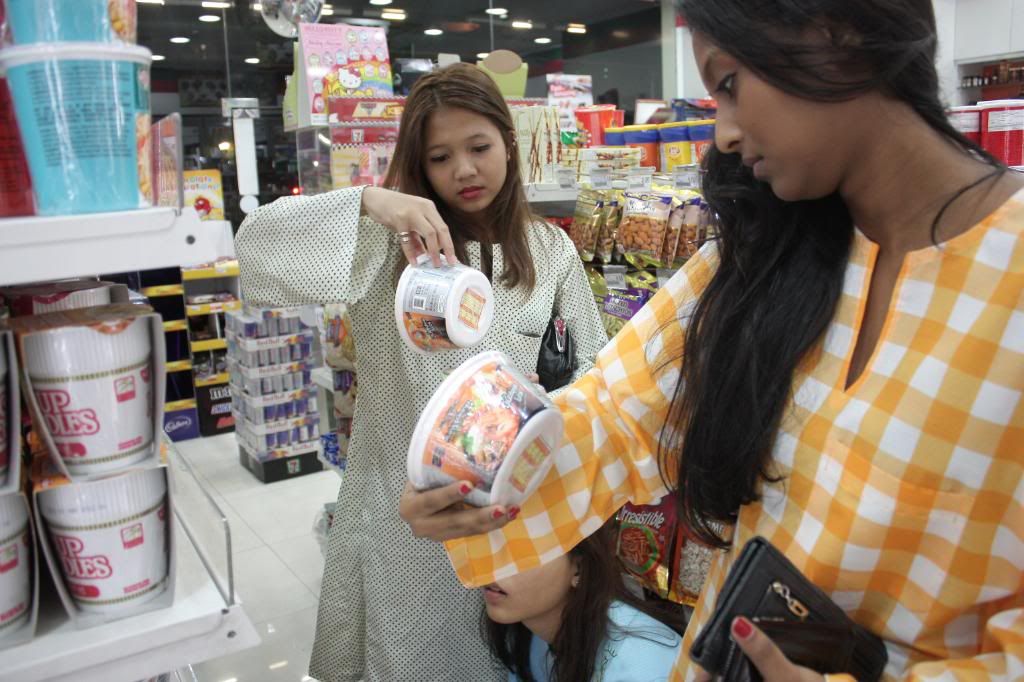 We were still hungry so we headed to 7-11 for cup noodles before parting ways (: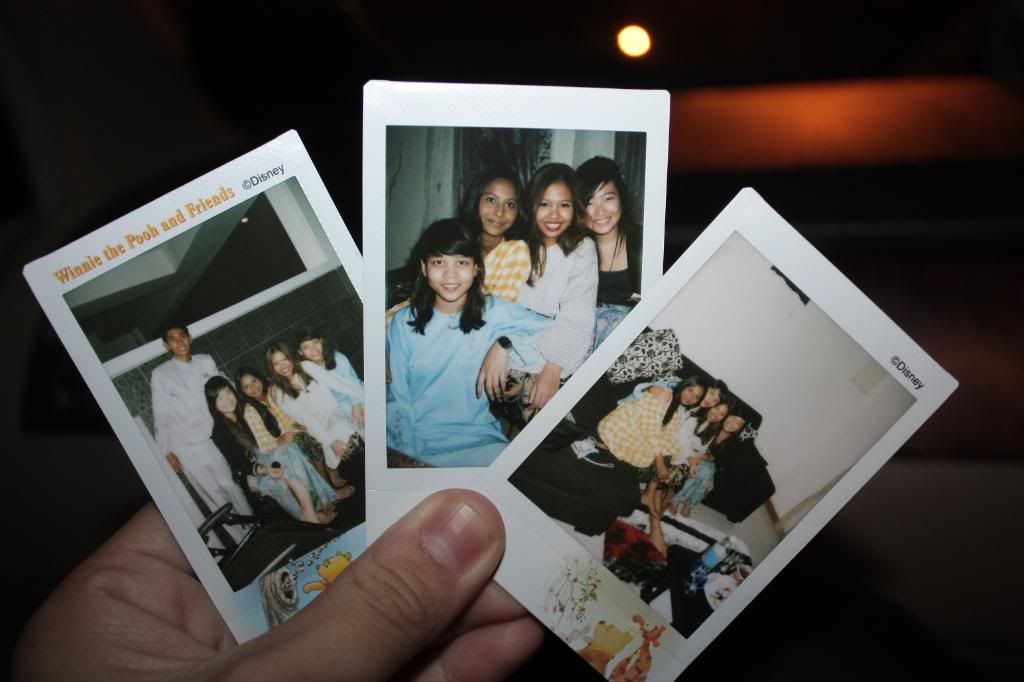 Polaroids for keepsake ((: