Few days ago, i got admitted into the hospital. I had food poisoning, high fever & low blood pressure. My stomach hurt so bad tt i cldn't walk much. Before all tt happened, i was out w R & i thought i cld pull through. It was my first weekend w/o having to go to work! I was excited. But i had to fall sick -.- @ Town, i nearly fainted twice & i had trouble walking ard. R sent me hme & i rested. But i felt even worse & my temp rose even higher.
I got admitted into the hospital ard 2am & they said my blood was infected, low blood pressure, high fever & dehydration. & I had to be put on drips. This is where all hell broke loose. Cause the damn doctor injected me nt once.. But 5 freaking times cause he cldn't find my vein! It was pain like hell & i wanted to scream. It was rly v painful. The needle for the drip was big. Nt the normal ones. I wanted to ask him to stop cause i cldn't take the pain. My left hand is bruised & he ended up using my right hand instead. Aft trying like
5 times
he decied to use my right hand -.-
Thank God i'm feeling much better alr.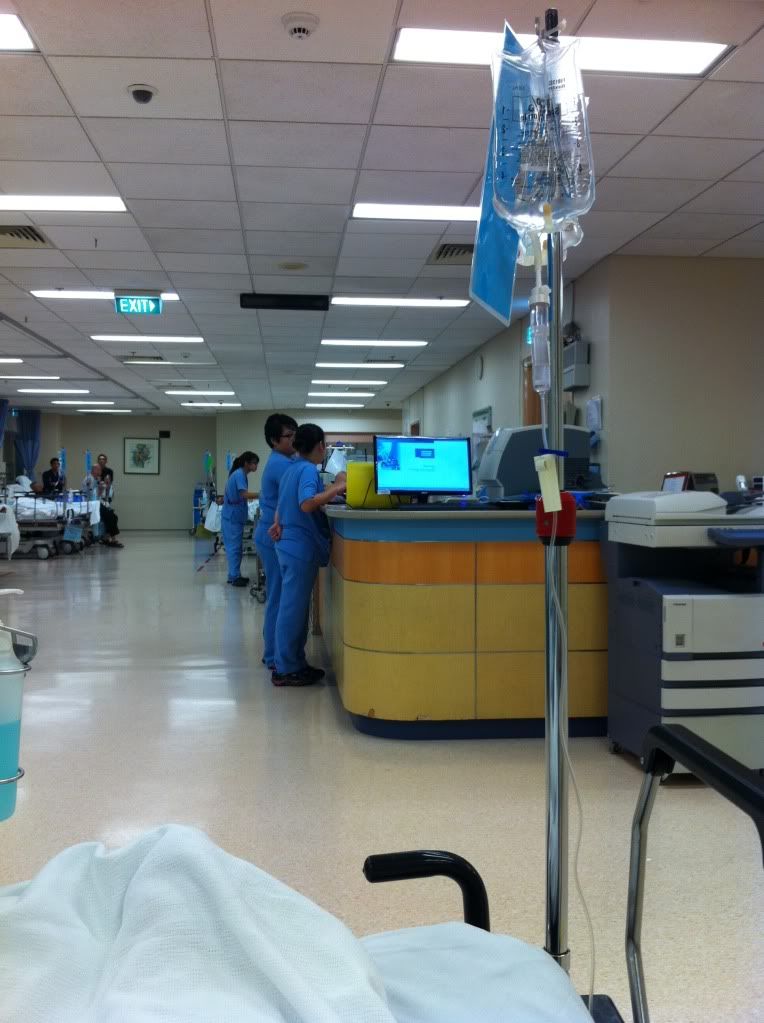 They gave me 4 bags of Sodium Chloride. I it's think salted water?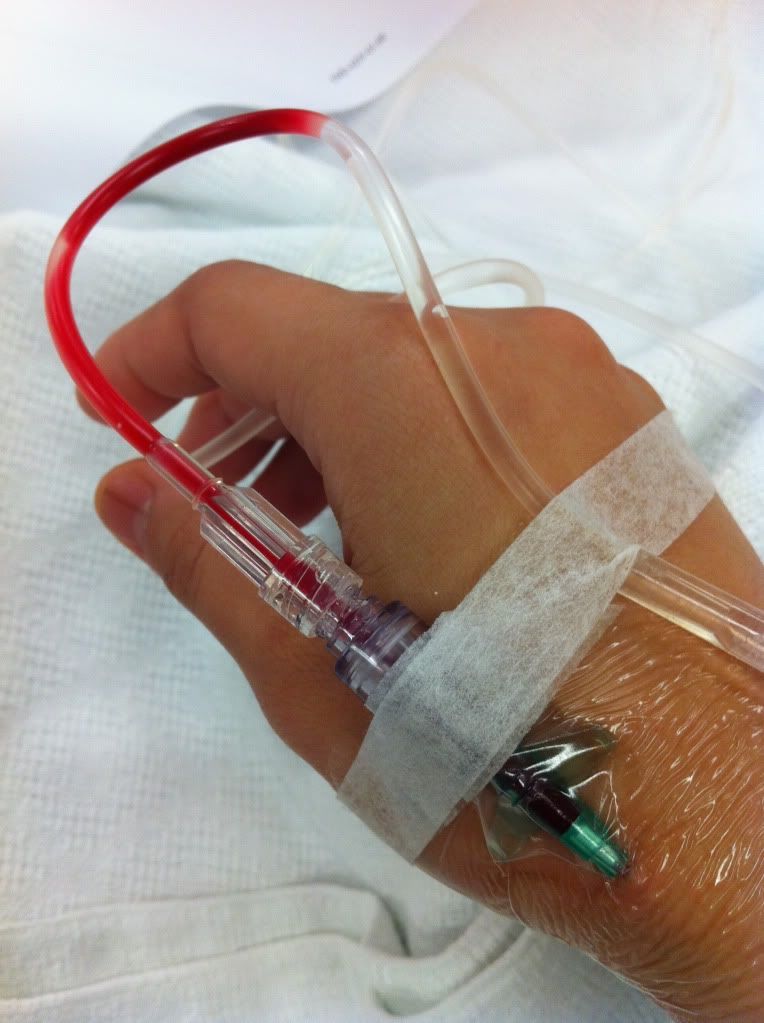 R stayed w me before sending me hme. He was dead tired cause he hadn't slept & waited all morning w me.