Made Chocolate Fondant, a.k.a Molten Lava Cake, @ hme a week ago. Learnt it from Chef Flo & decided to give it a try. End result- It tasted okay but def nt on par w the one done by Chef Flo. The quality of the chocolate plays a huge role in the outcome of the dessert. But i cannot buy Valrhona choc! So expensive! Lol. So mine was bought frm Phoon Huat. Oh wells.
Anw, i'm sorry i cnt give out the recipe cause it does nt belong to me. U can google the recipe though (: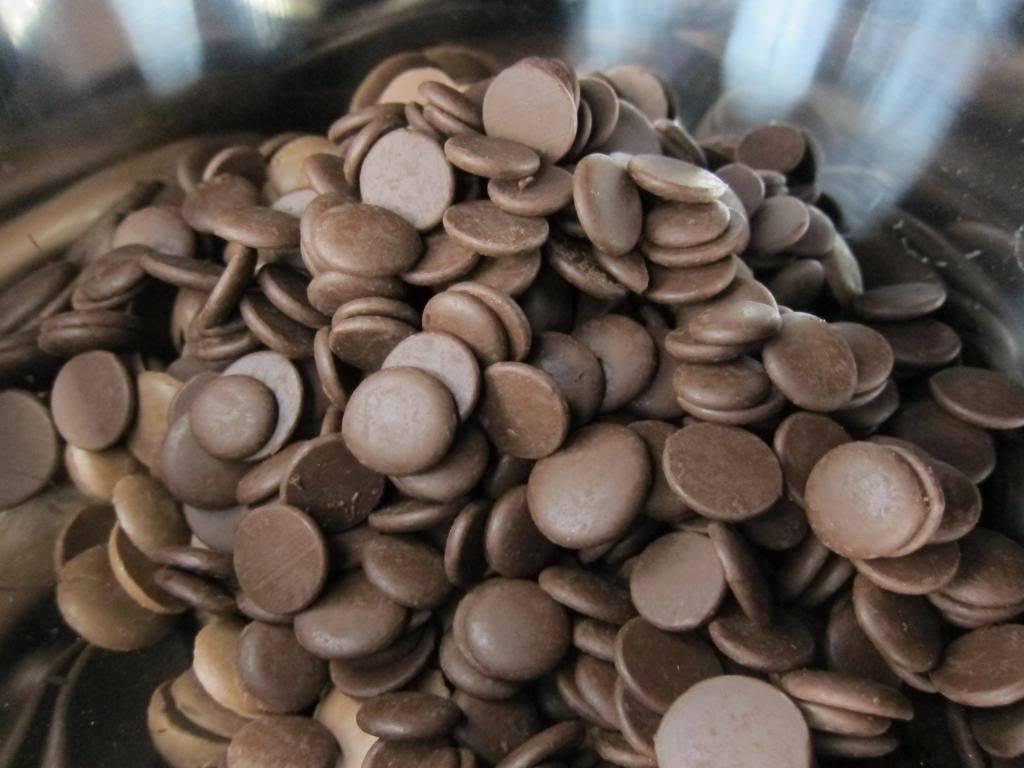 Milk & Dark choc.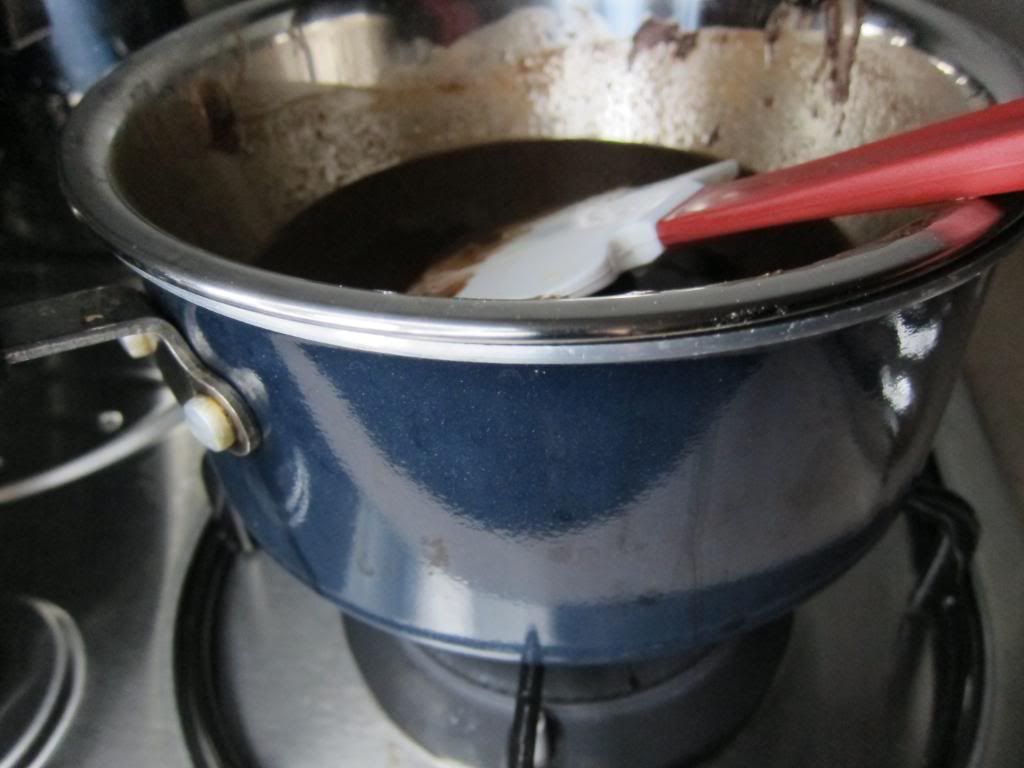 Double boil to melt the choc.
Whisking the flour, eggs & cream.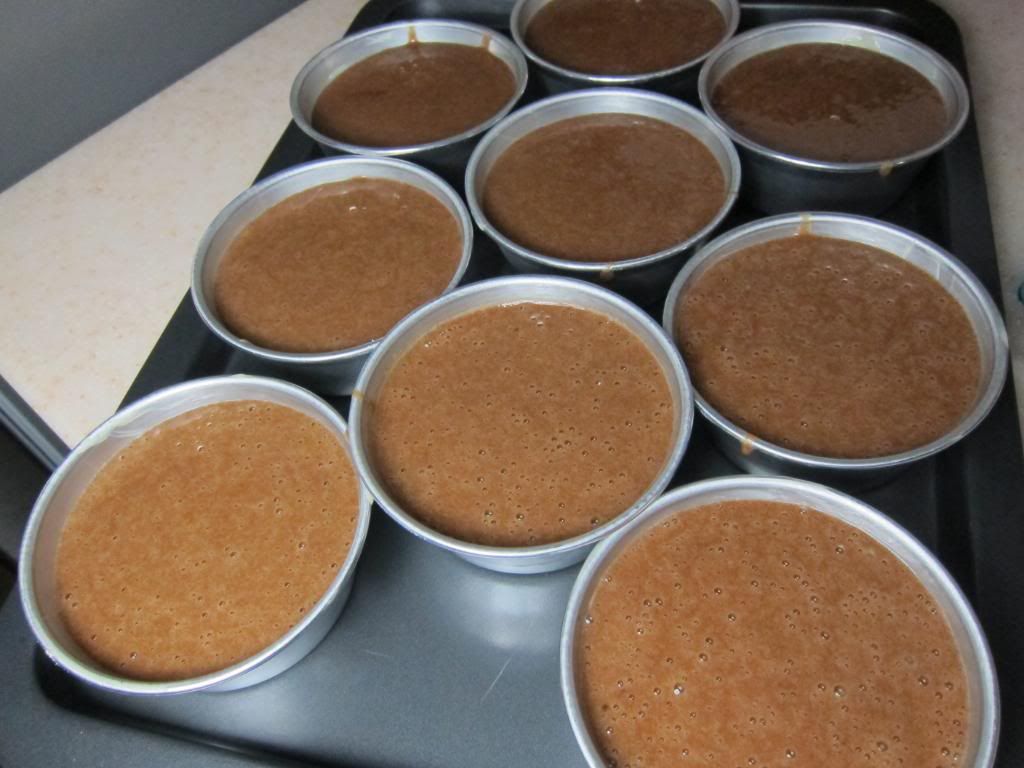 Chilled before sending it into the oven! (:
So happy tt i actually achieved the 'choc flowing out of the cake' part! ((((: Failed the last time i tried.