Last Wed was my last day working at Cocotte. I have learnt so much from them & i am def gna miss the ppl there (: They are the
MOST
fun & joy-able kitchen crew to work with. It really is a fun place to work in. Really am grateful to be able to work with such awesome ppl (:
Finally, i have reached the first mark of working in the F&B industry! & Honestly speaking, i do love it! But it def is tiring. The working hours are crazy! In 2 months time, i'm gna start working again & see how things go. But i hv my eyes set on CIA university. As for now, i gotta fulfill my 1 year bond before moving on to the next step (: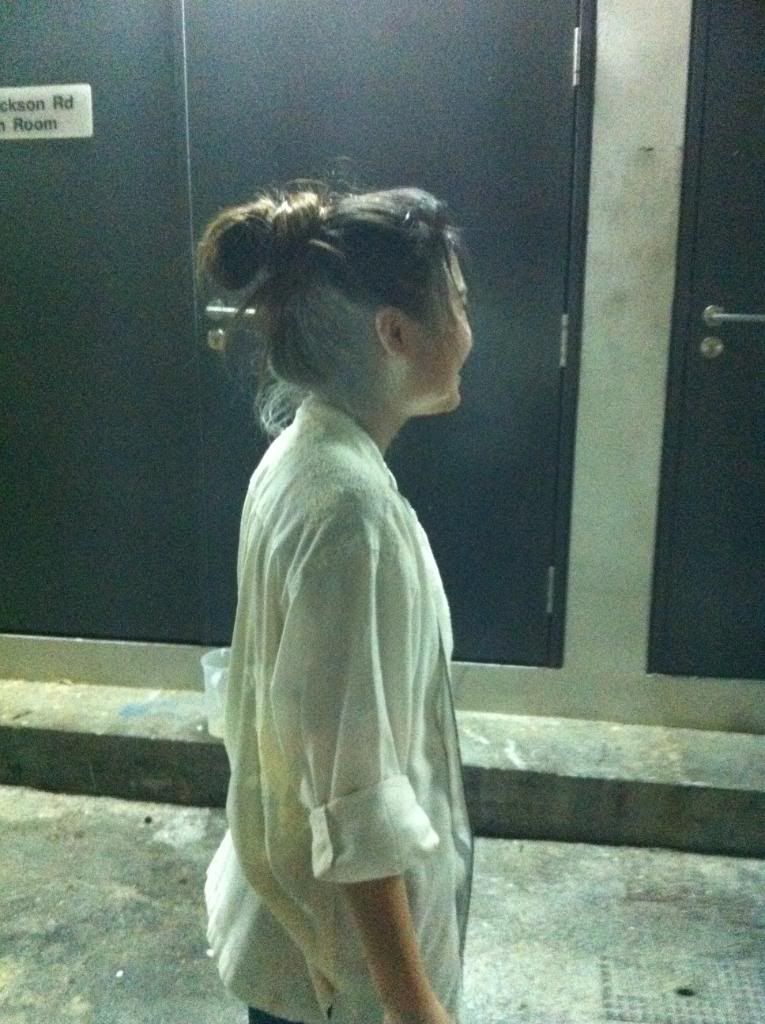 Anybody's last day there wld be sabo-ed. So.. They bombarded me w eggs, flour, creme fraiche & chix brine. The chix brine was smelly. Haha. Thank God i listened to them & brought a new set of clothes to work so tt i cld bath. LOL!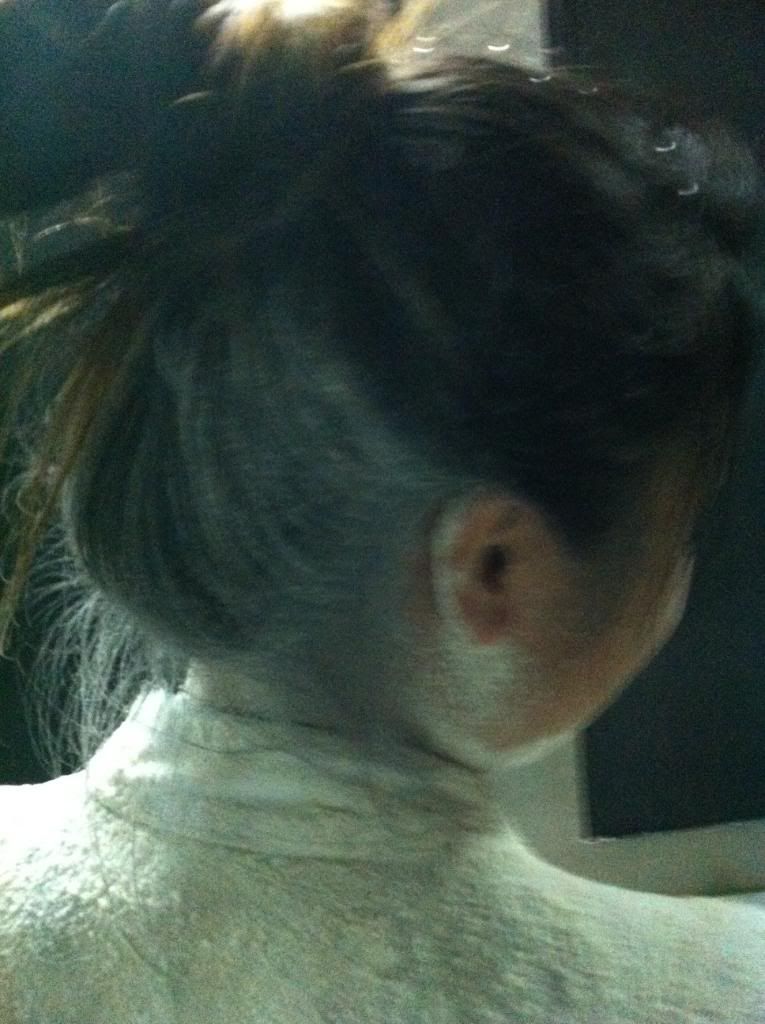 My hair had egg shells & flour! Lol.
Anyway, on a side note..
THERE'S A CHARLES & KEITH WAREHOUSE SALE AT 21 TAI SENG STREET!!! ((((:
Thank God my school is right next to the warehouse if nt i wldn't hv known! HURRY GO K! Pedro is also part of the sale. They hv both Guys & Women shoes. Bags & accessories also included in a small section. The price is super affordable.
How to get there?
Take a train to Tai Seng MRT(yellow line) & cross over.
Or js follow the crowd.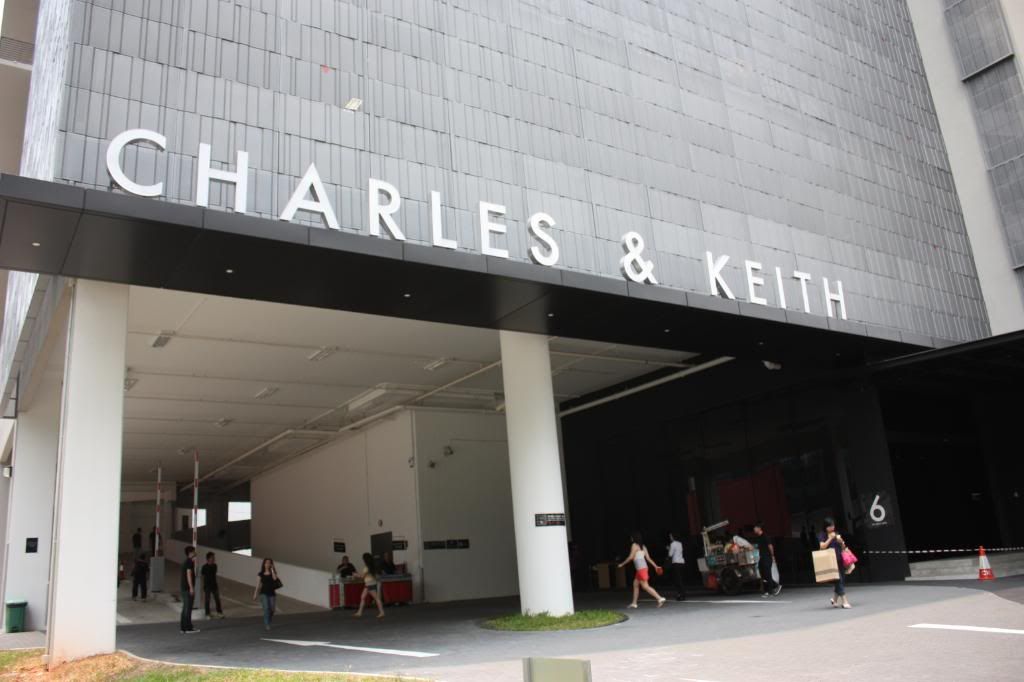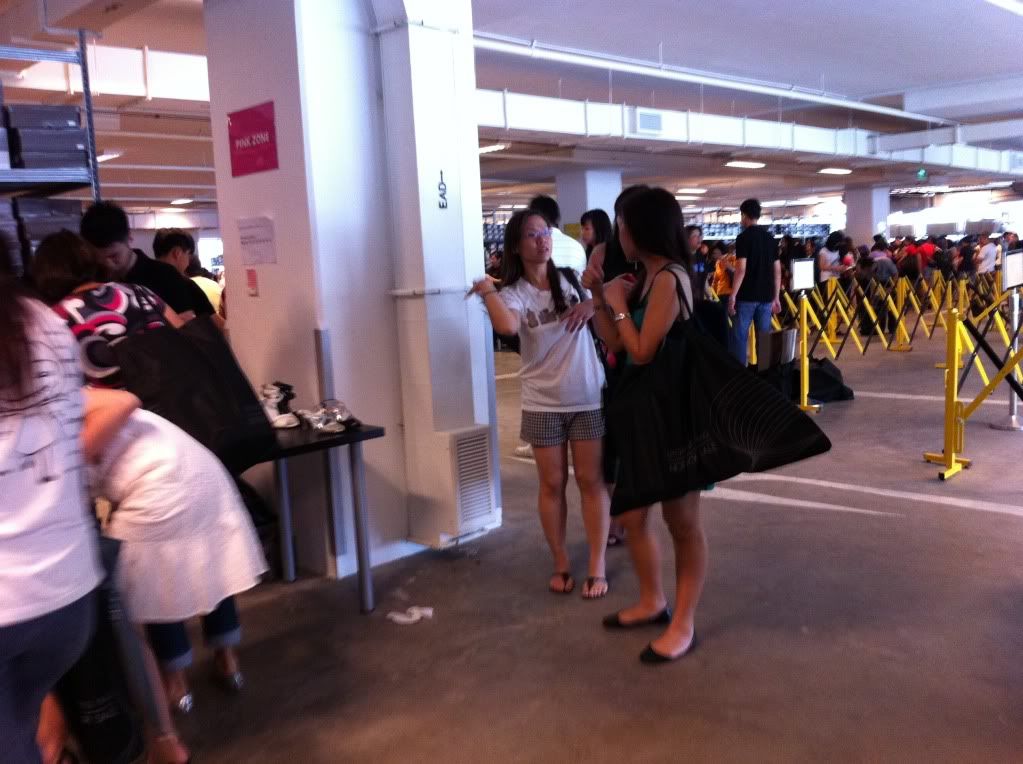 Pretty packed w ppl. Quite a no of shoes are oos or the size oos alr. So better hurry down before u miss ur opportunity!
Brought R along & he was sucha sweetheart (: He helped me carry my belongings & he even did the sweetest thing ever. I thought he was gna scold me for buying so much stuff. But he actually looked up at me, & smiled. W his huge-almond eyes gleaming right at me w glee ((: I almost died of a heart attack. Lol.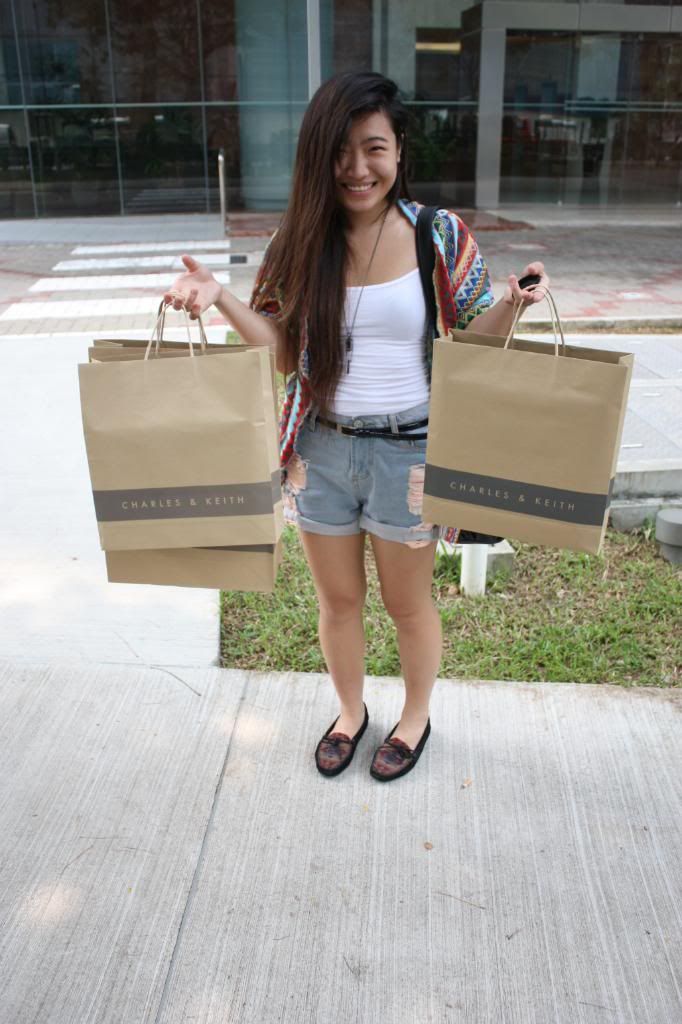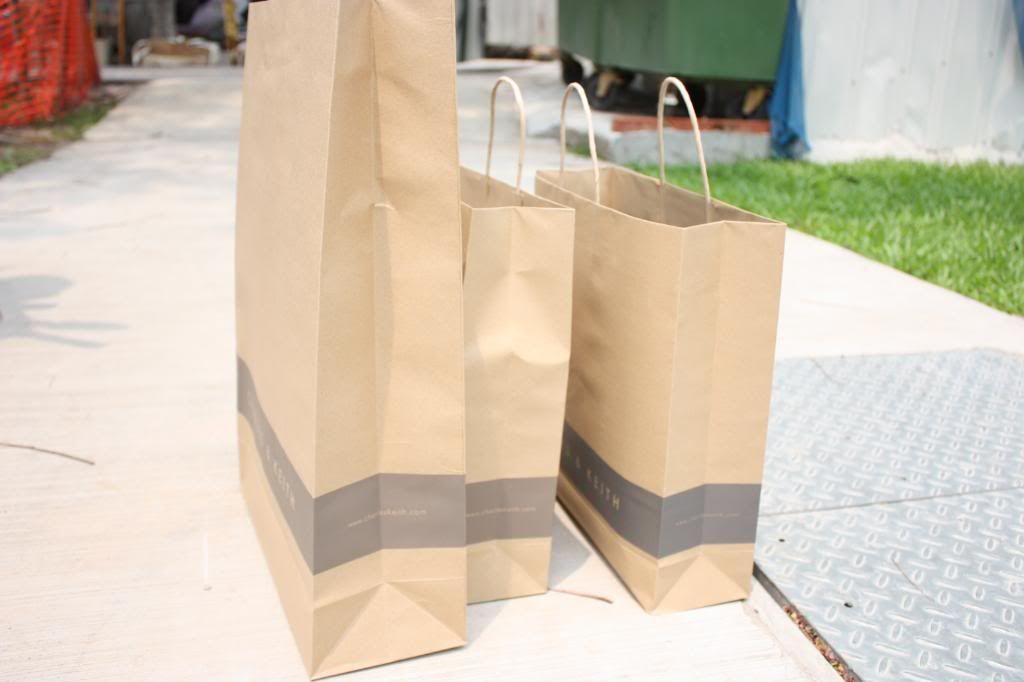 3 pairs of Heels, 1 pair of Flats.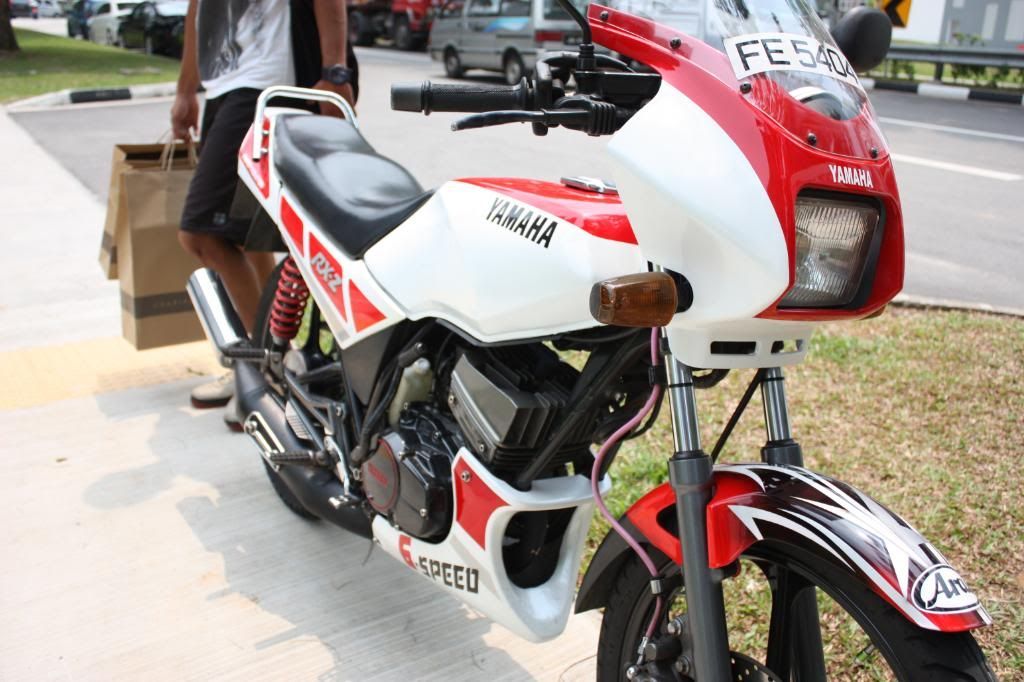 R is so proud of his newly clothed baby. He bought a brand new cover-set for his bike. It looks way much better than his previous one. Plus his fav colour is Red.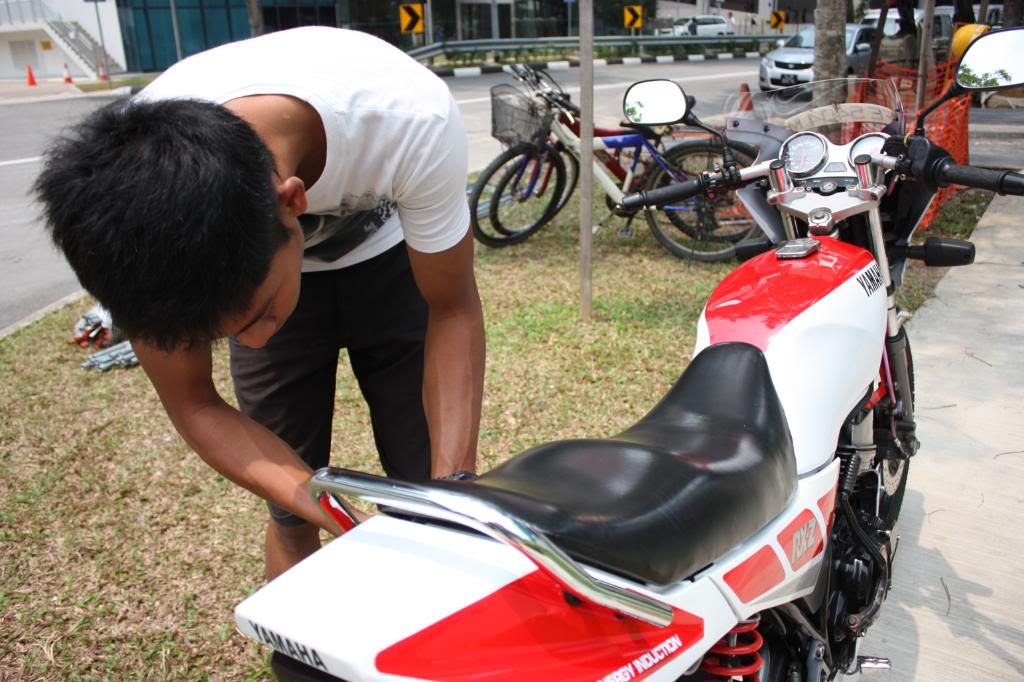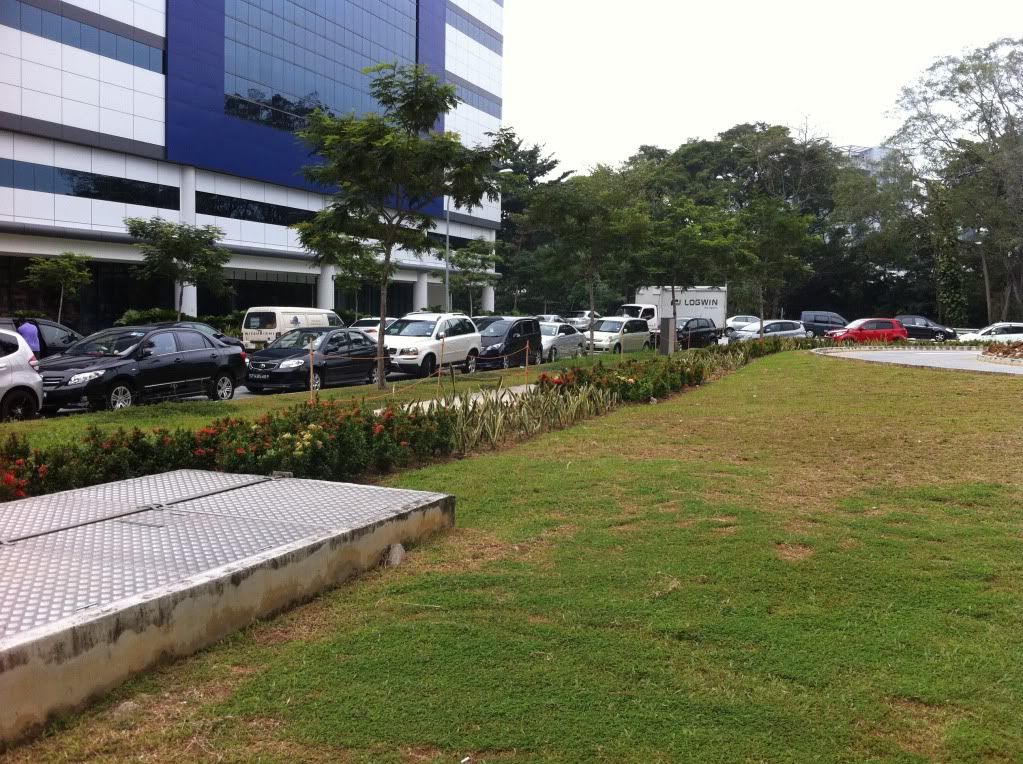 First time seeing so many cars parked right outside the whole long stretch of rd. Lol.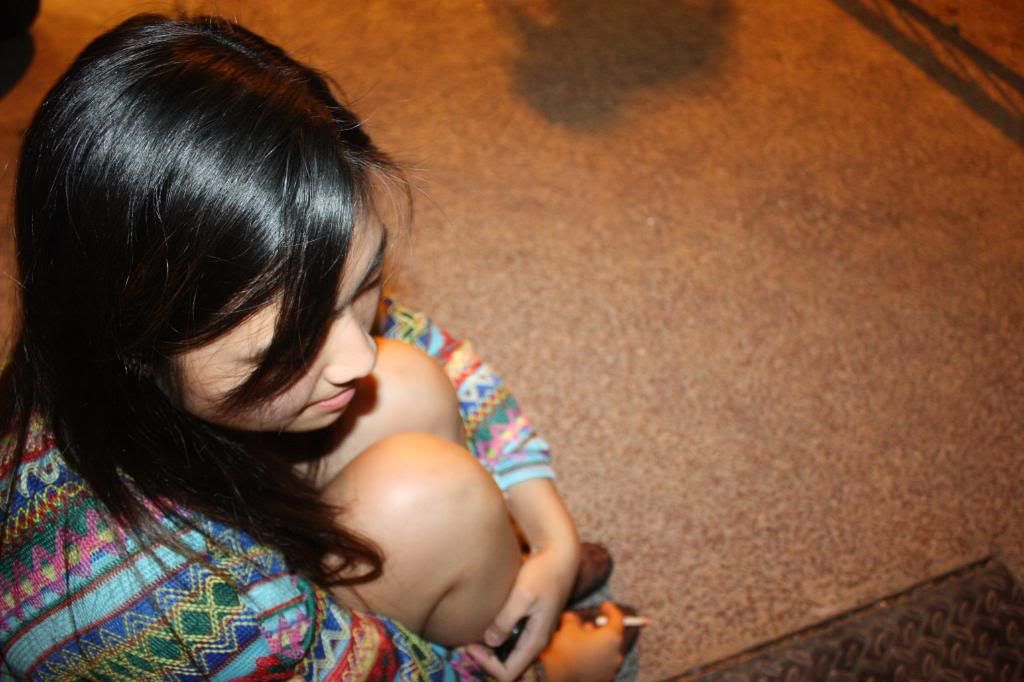 Supper w R & friends (: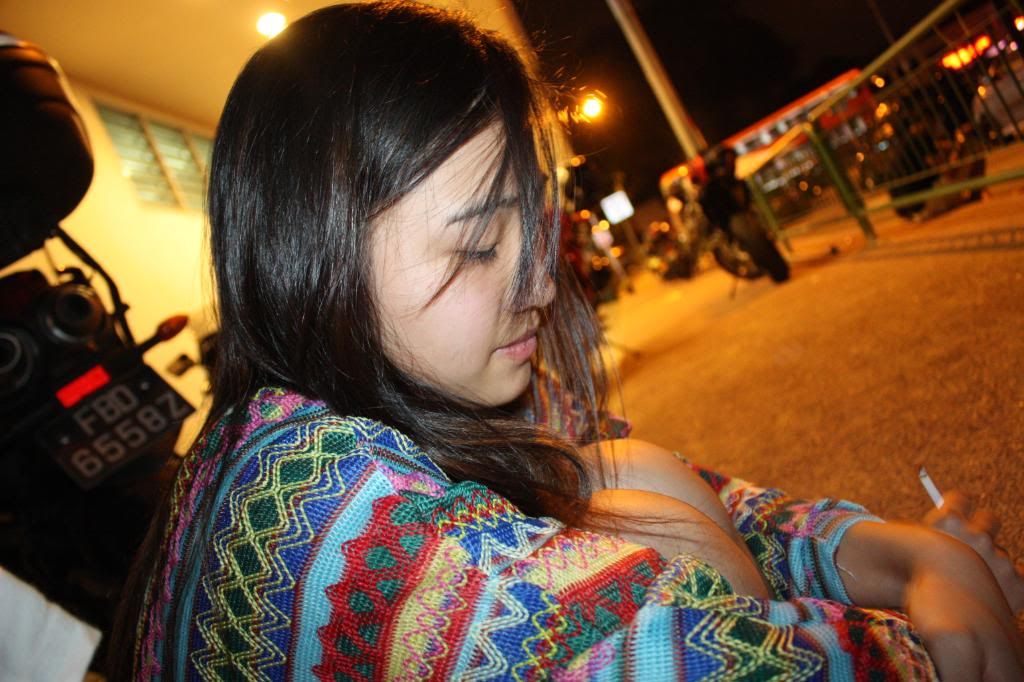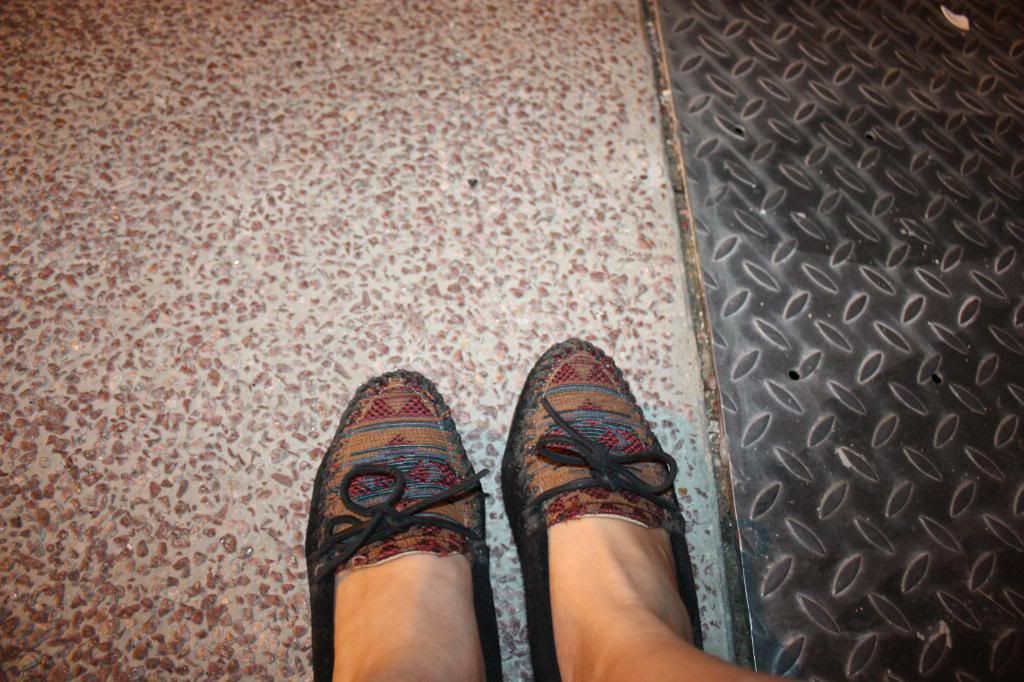 Fav pair of shoes (:
Gna turn in now. GOODNIGHT! (: Gng back ftp to climb tmr (: