PABITRA SENT A LETTER FROM NEPAL! (((((((((((((((((((((:
SO HAPPY! HEE. She sent 1 letter & Jasmine texted me saying she sent over a letter & some gifts for us. I was dead happy & excited ttm!
Sumitra, Rakhi & Bandana have been in contact with us very now & then through emails. They too, did send things over for us (: I miss having recess with them, laughing at their jokes & actions, playing softball with them... Most of all, i miss the awesome time we spent together as a team ): The most fun i had in secondary school, wass when they were still here. With them, you'll NEVER feel upset. Seriously. & I miss them so much.
It's been about 3 years since i've seen them...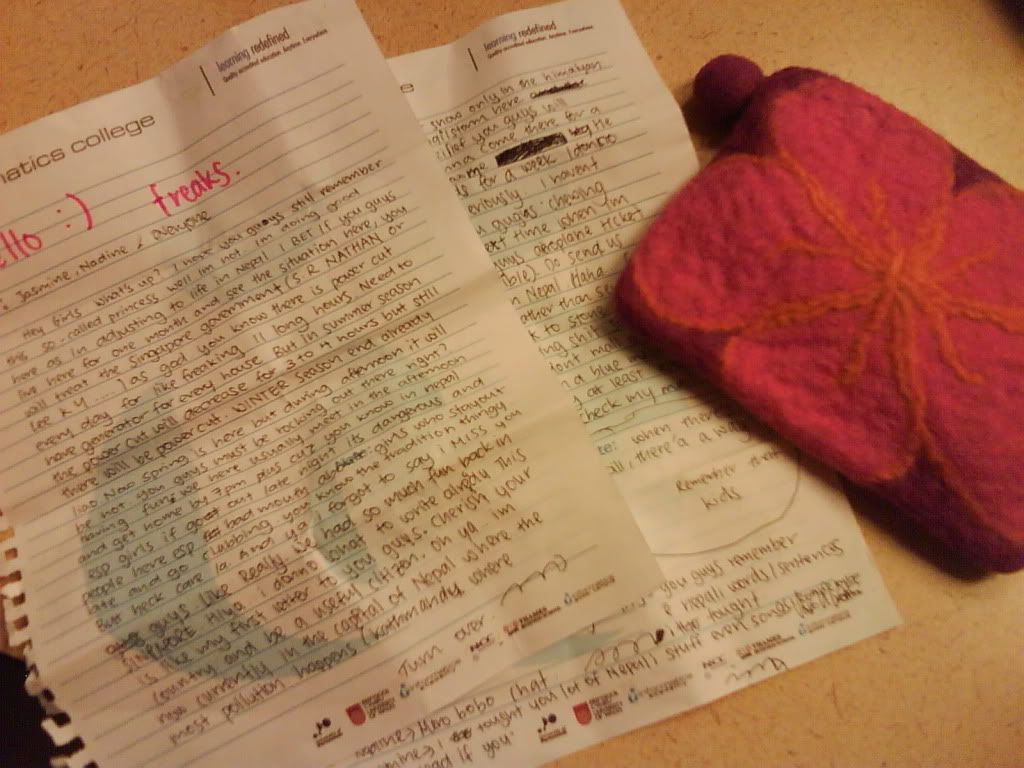 As i read the letter, i was so touched yet happy to know that she & the rest are doing alright
!
I miss having trainings with them.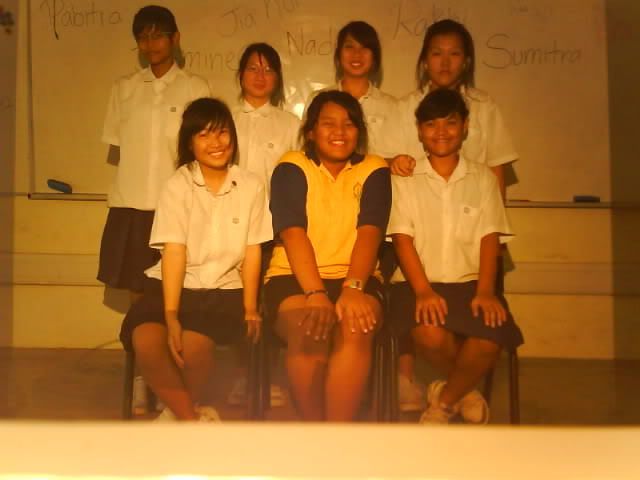 2. I miss camwhoring anywhere/everywhere with them.
3. I miss setting the steamboats on fire with them.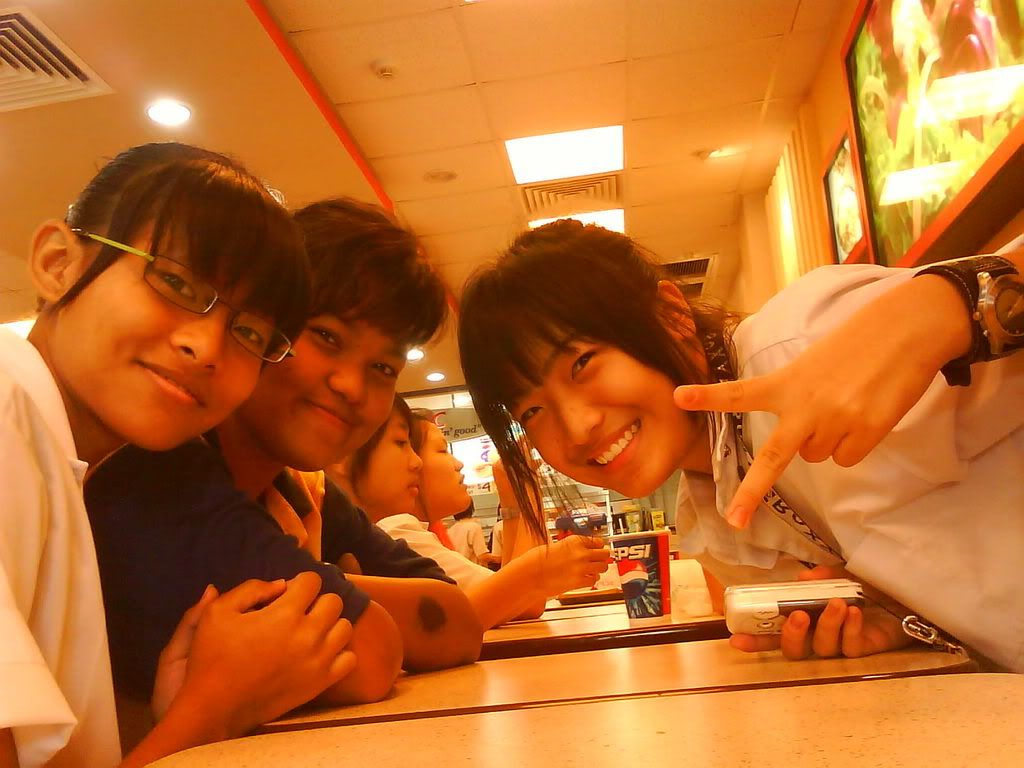 4. I miss eating at KFC with them. Their all-time fav food.
5. I miss the times we made a nuisance in the library & often got kicked out.
The 4 Nepalis i miss so much!
(Sumitra, Pabitra, Bandana & Rakhi)