Celebrated Melissa & Serena's birthday before ytd with my class, E24N (: Baked cupcakes for everyone. Thank God my dad sent me to school lest i'd be super late for school & i was having difficulty carrying a huge box of cupcakes in one hand, & my laptop on the other. Lol.
Went for HHIG audition ytd. It was pretty nerve wrecking. Had to do Hiphop, Bboy & freestyle. They Bboy category was quite diff to catch up. As for the freestyle, it wasn't easy either as idk how to freestyle. Then again, it's better than standing there doing nothing. Lol. The seniors dance damn nice! They seem to emphasize alot on freestyle. Anyhoos, will only know the results next Mon (:
By the time everything ended, it was 8 plus alr. I was dead beat. Fell asleep the moment i reached home. Lol.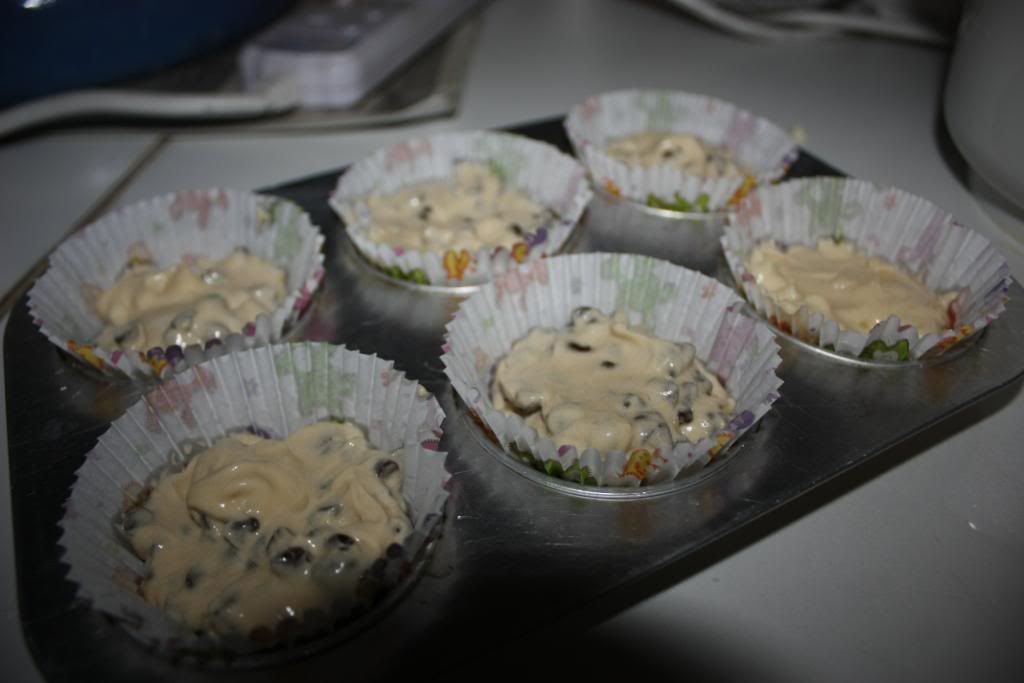 Process of baking the cupcakes!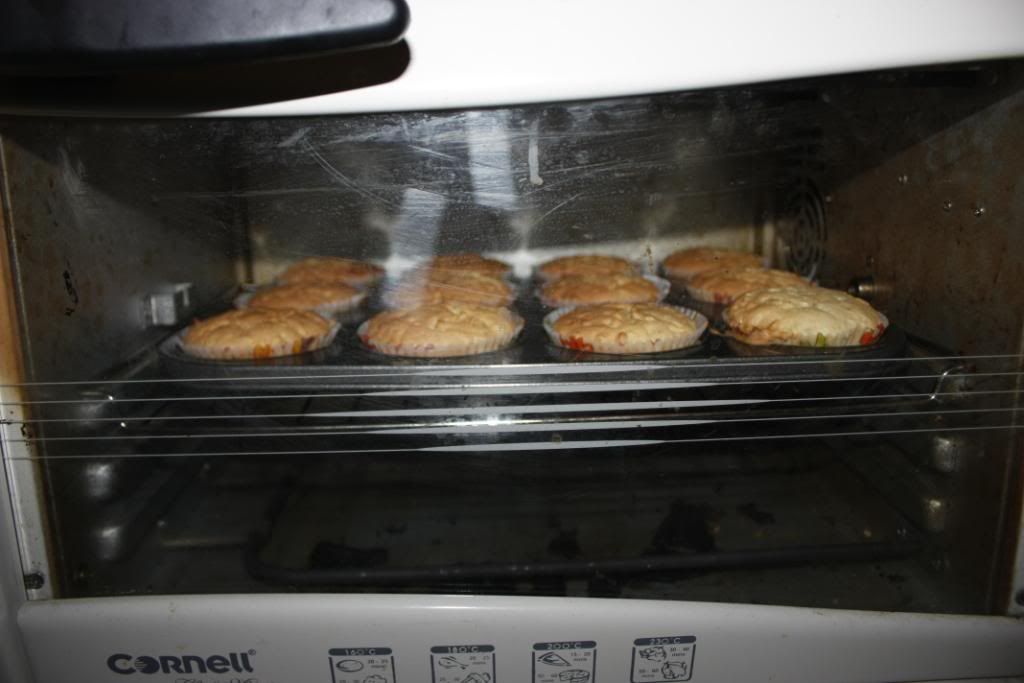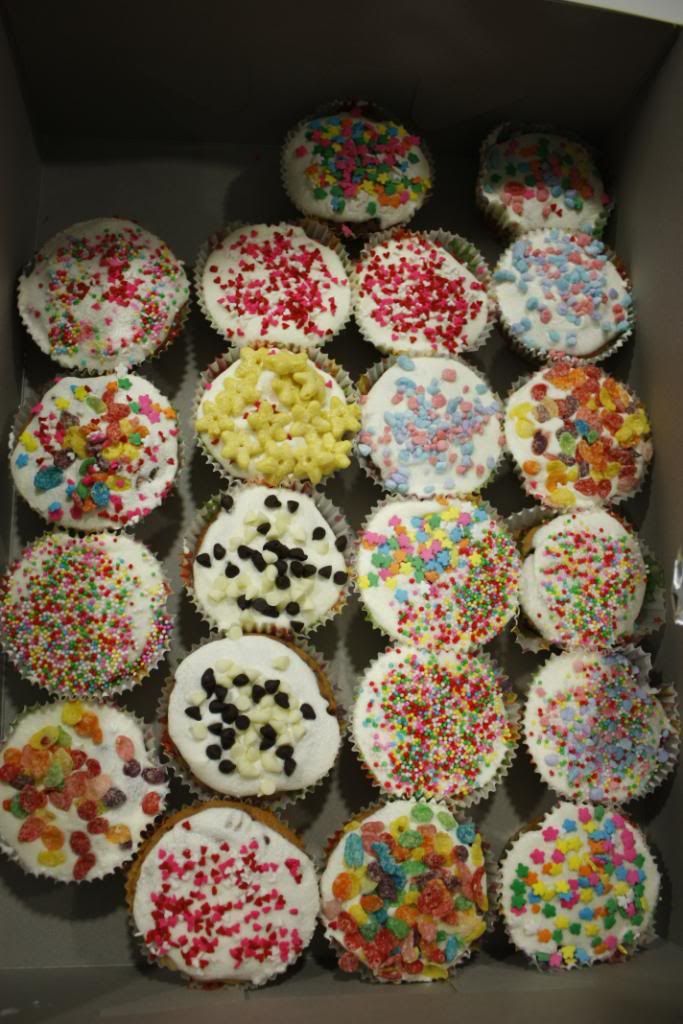 The cupcakes look so colourful right? Makes me kinda happy looking at it. Lol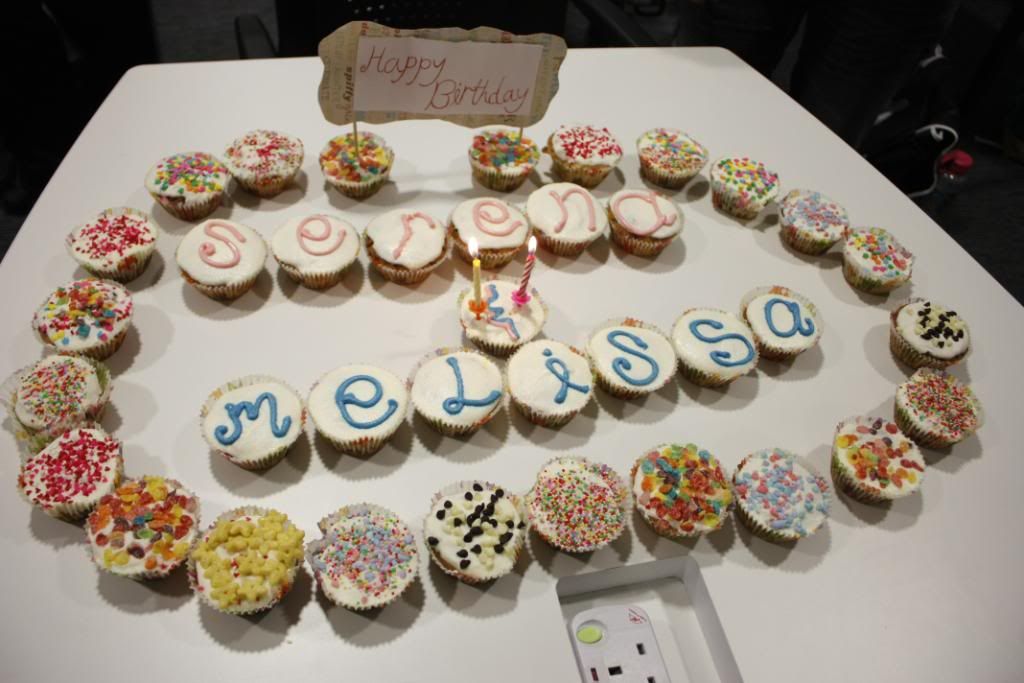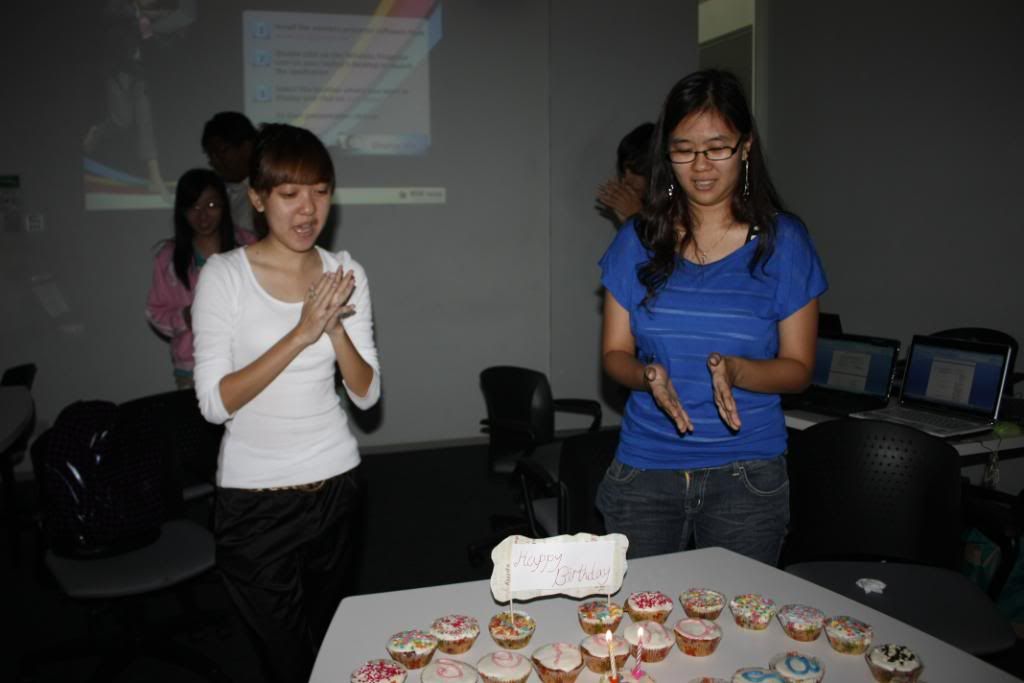 The birthday girls! (: (Left-Melissa, Right-Serena)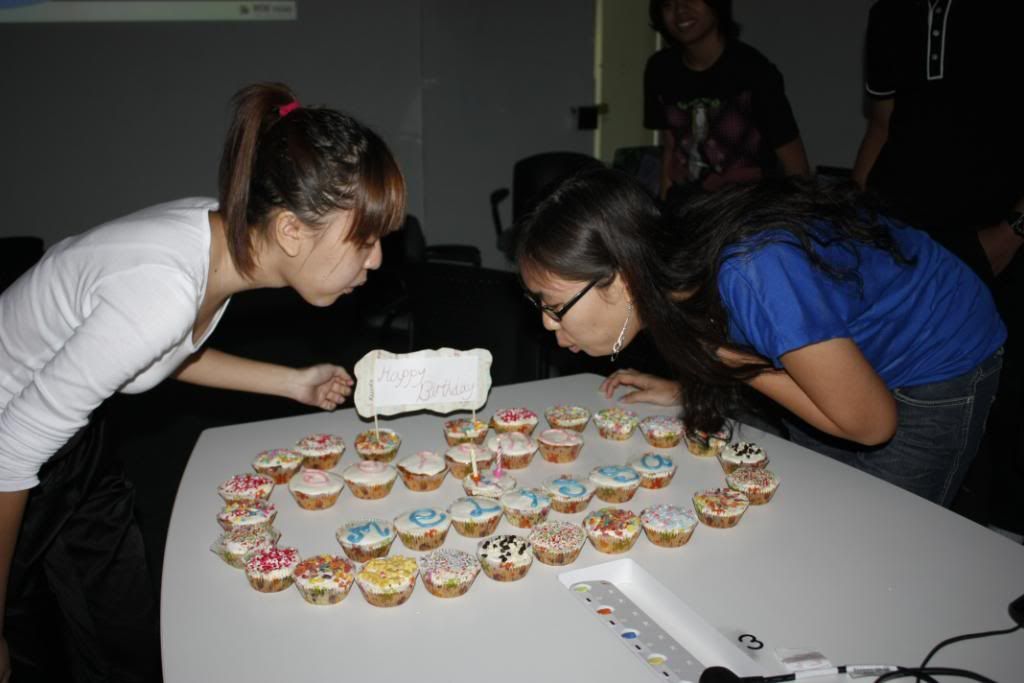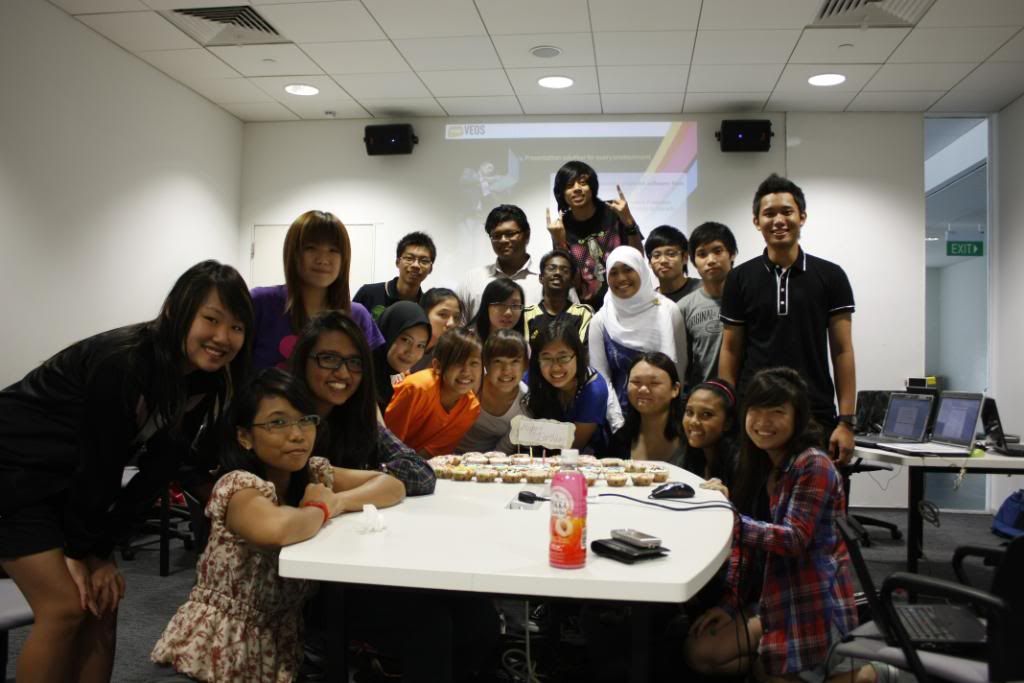 E24N ((: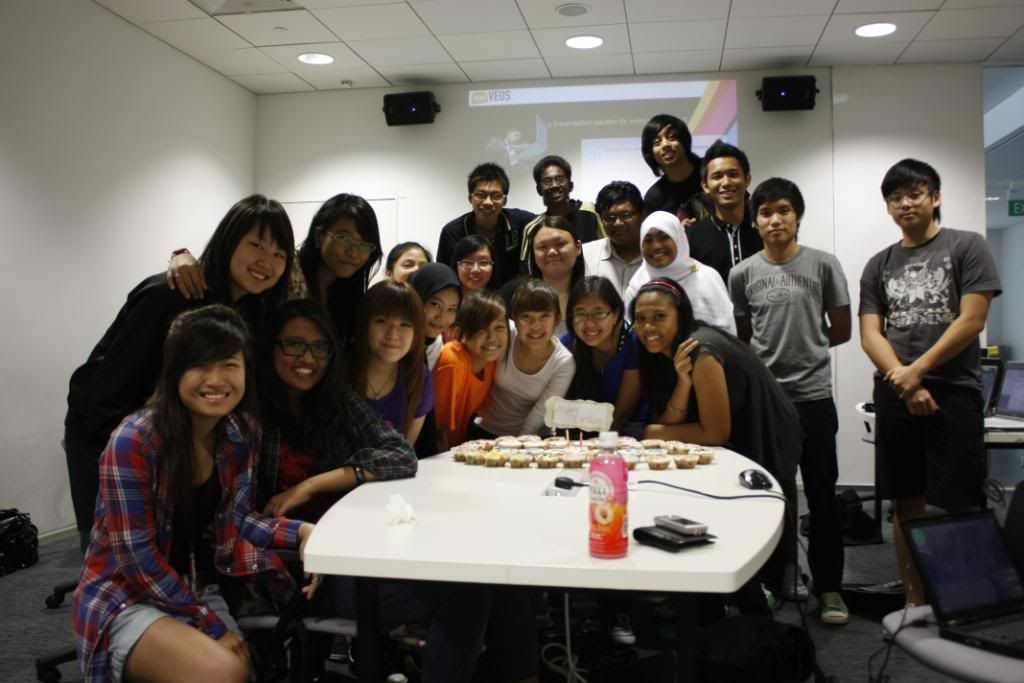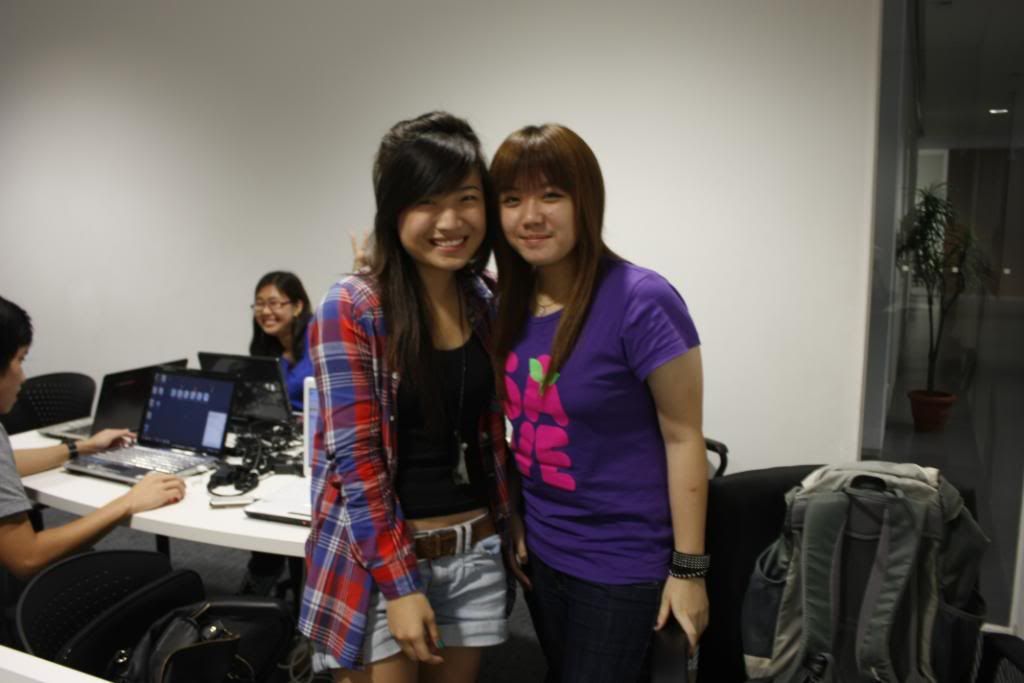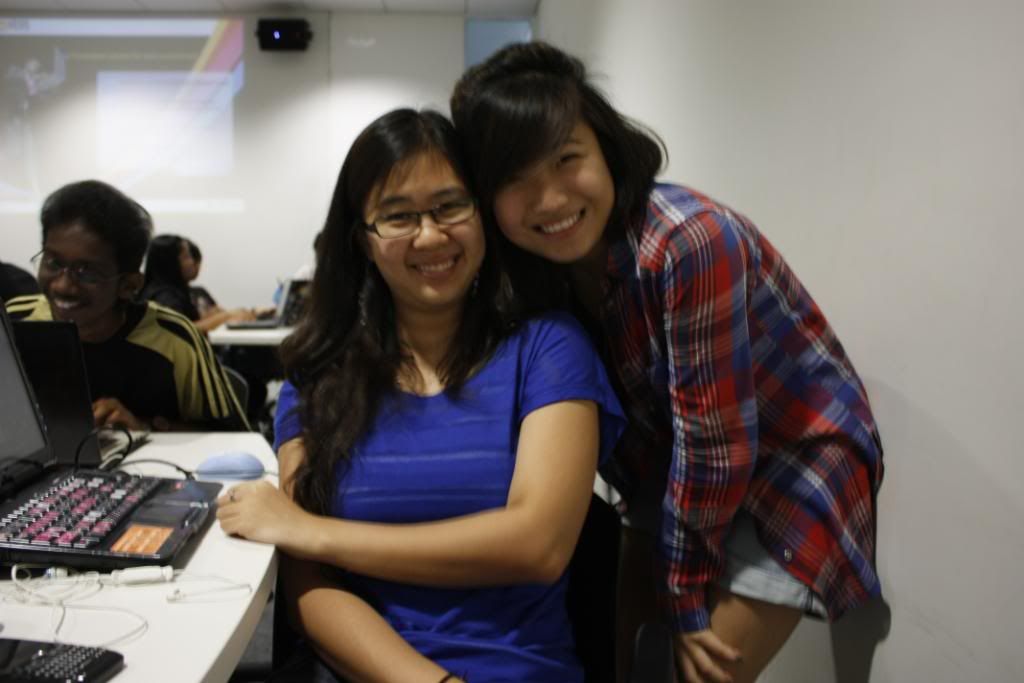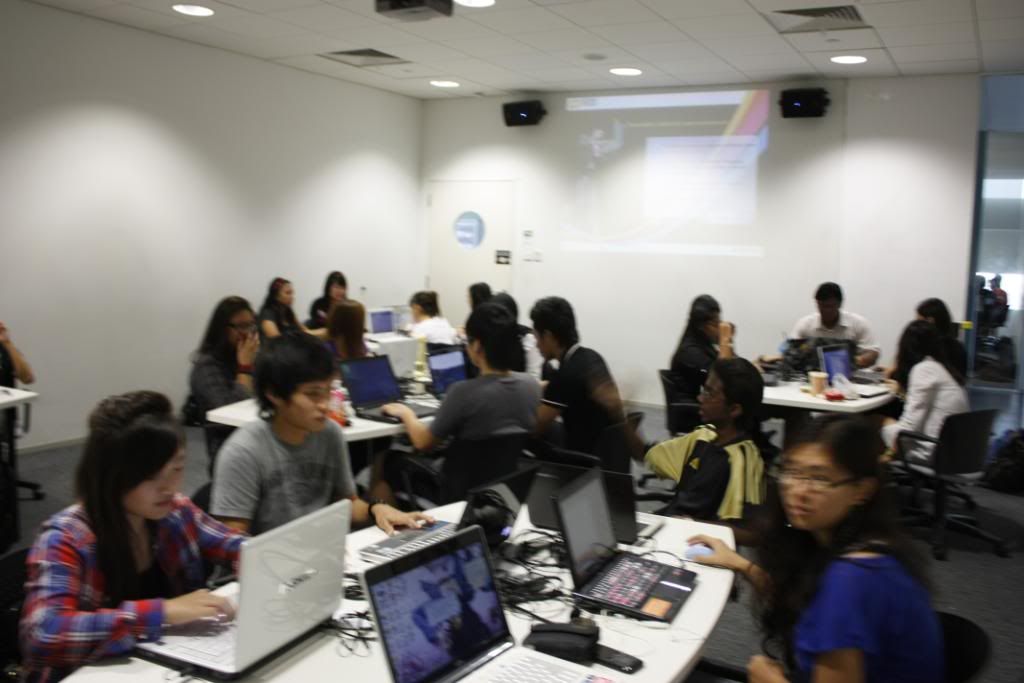 The whole class busy surfing the net during lunch break. Hahahaha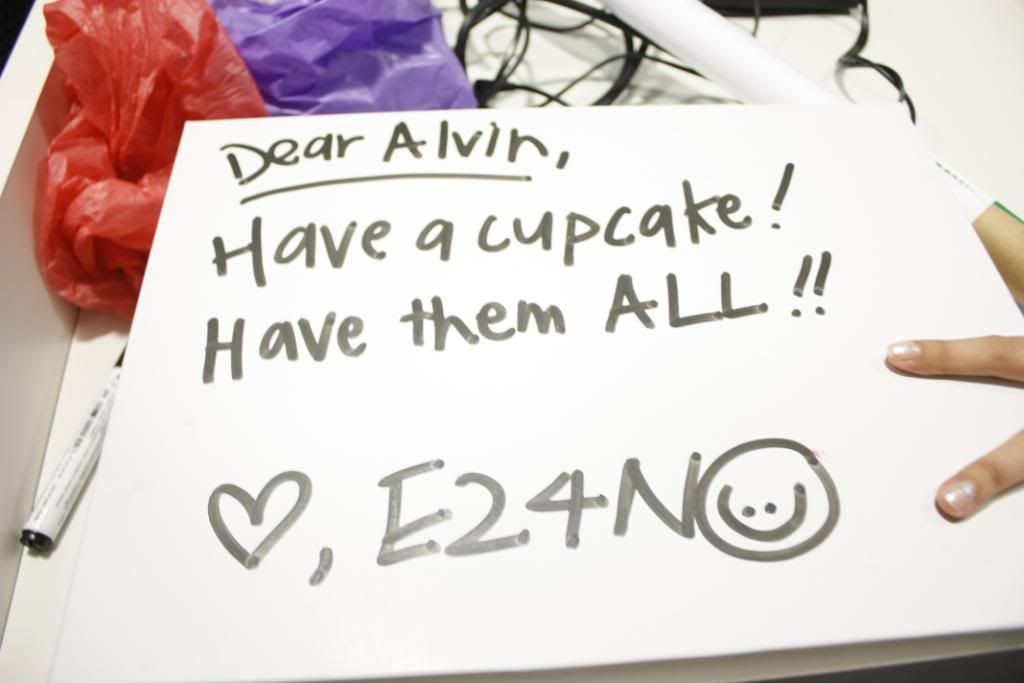 They left this on the faci's table. Lol.