Nothing's gonna break me.




I can do it, i know i can.




Keeping my head held high.



School ended damn late today. So tired i fell asleep in the train w/o knowing that it was terminating at AMK. Thank God some kind soul woke me up lest i'd be left in the train -.-
IG Audition tmr! Mega nervous ttm! Heard tt it's gonna be tough. Omg!

*PRAYS FOR A MIRACLE*
Anyway......
Ever heard of

iChocolates

??! Like real choc? Look what i found on the net! Super cool!
Unfortunately their're not selling it here in SG ): It wld cost a bomb to have it shipped over.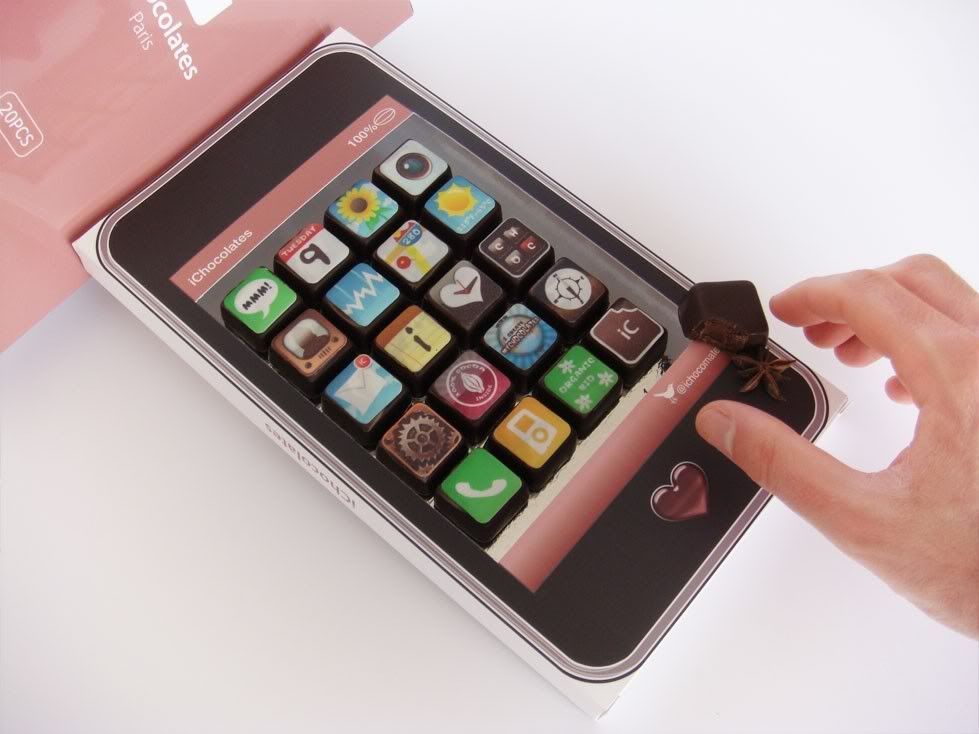 So cool right?? Looks like a huge iPhone! LOL.