"My health may fail,
& My spirit may grow weak,
BUT GOD

remains the strength of my heart."
Psalm 23:26
First day of school was pretty interesting, def very different from secondary school. Was
5mins
late for class- Got lost trying to find my class. For RP, all year 1 students are grouped with students from other diplomas. So everyone is learning the same modules & we get to know more ppl from other courses. It is a
MUST
to bring your laptop to school everyday. Considered a basic neccesity in RP. Lol. Had group presentation today. So fast right? First day of school alr hv presentation. & I have assignments to do. Dateline is by tonight at 23:59pm.
& I was the only one in class who wore shorts(

Denim shorts! Not FBT -.-

). LOL. Can't be bothered to wear until so glam. It's js school.
Most lessons(

if i'm nt wrong

), are graded based on your participation in class, presentation & attentivity. Basically you just gotta be one tt talks a lot, ask lots of qns & present well. Unfortunately i was pretty afraid to do so. Took me awhile to warm up before i started participating. I kept quiet the whole morn & the lecturer kept looking at me, prompting me to participate.

I MUST STEP OUT OF MY COMFORT ZONE!

Lol. Majority of my classmates are loud. Esp the girls. Haha.
So tt's about it. My experience during my first day of school (:


Neighbour's cat. Usually i would never touch a cat, as i have phobia of cats scratching me. But i made an exception for this one trying to overcome my fear. & It bit me -.- Isit me or do all cats dislike me? This is the 2nd cat that bit me. & I did nothing to offend it!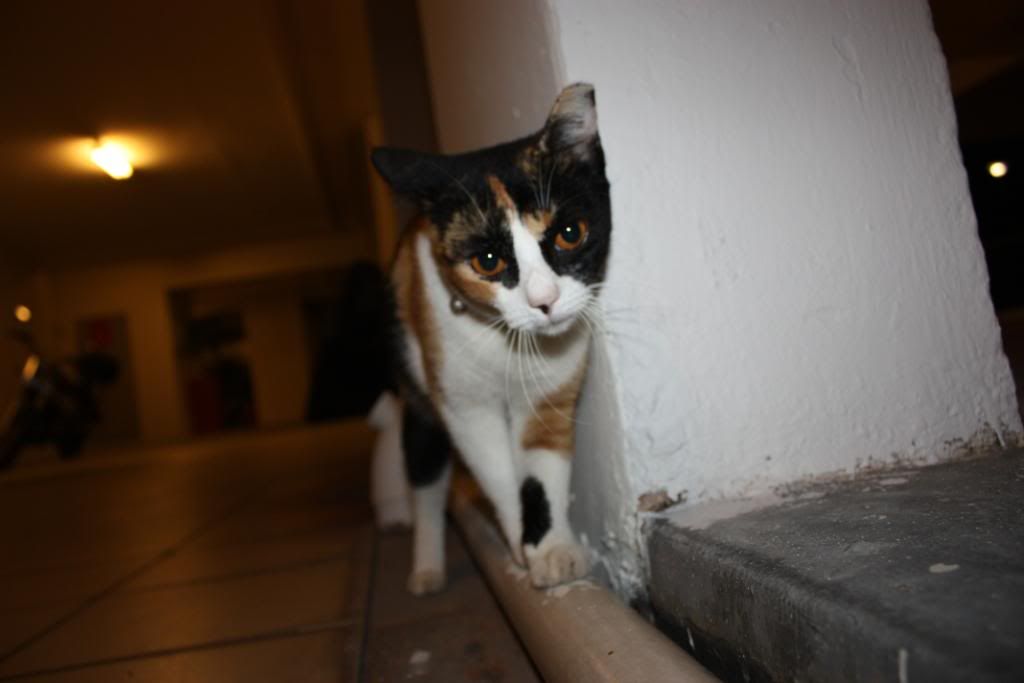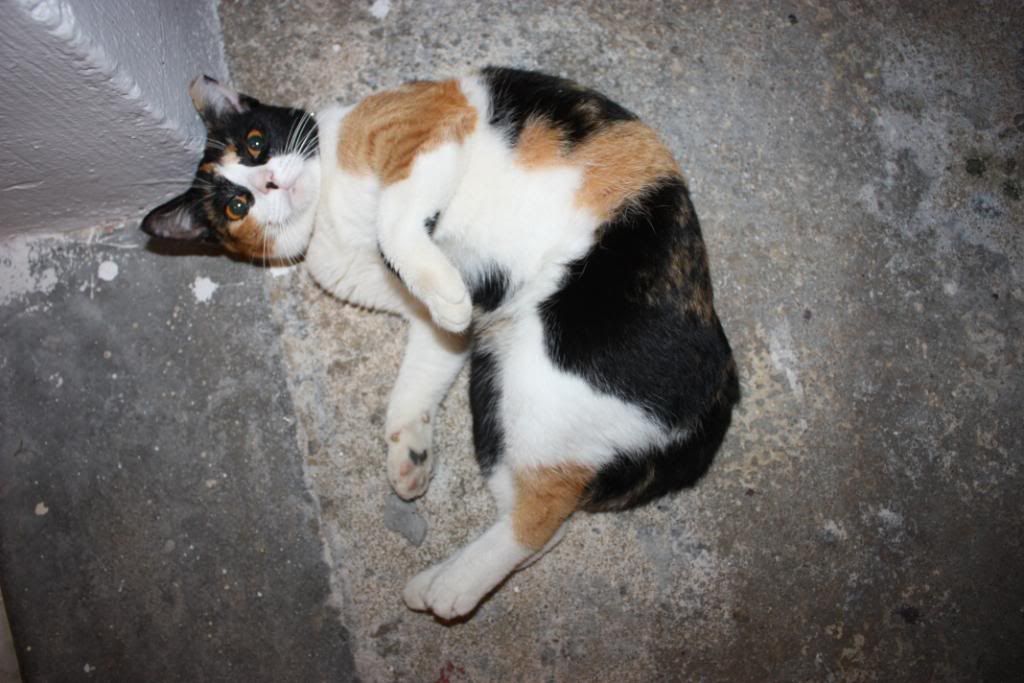 I like the colour comb of this cat.