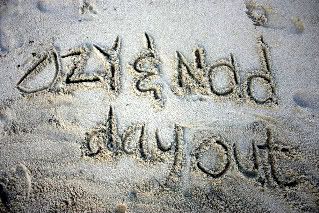 The pic says it all. Sentosa with Zy the other day was fun though it rained. It dampened our mood but we still had fun. Chasing each other around the beach, taking unglam photos, writing words on the sand, building funny sand sculptures, playing frisbee, pictionary on the sand, cards & alot more of fun & laughter. Despite the change of weather, we had fun doing things together :D I personally had fun with Zy. The rain didn't entirely ruin my day.

What matters most is the fact tt at least i've got him by my side (:



My whole class is currently quarantined -.- This sucks. I'm bored. Can't leave the house at all. Oh well. I shall take this time to study. Freaking school keeps calling! Irritaiting man. (

Beloved get well soon kay :D & Jolyn too & whoever's tt is sick.

)

Ok enjoy the pictures :DDD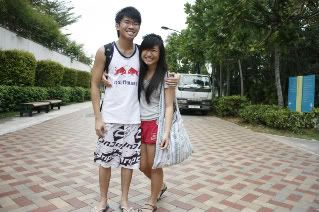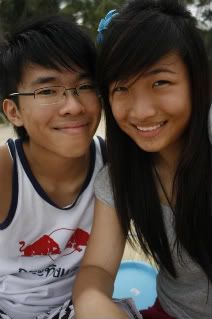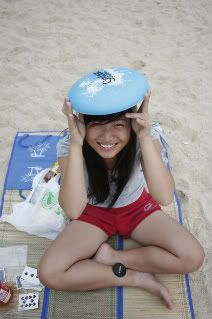 Drizzling. So i used the frisbee to cover my head. Didn't help much.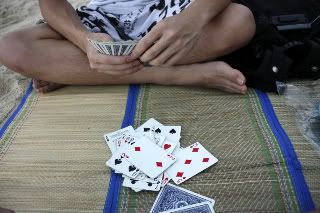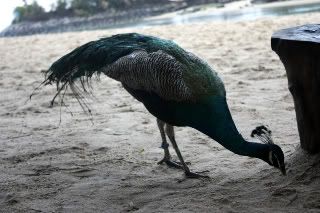 While playing cards, 3 peacocks disturbed our card game!! I was so afraid it'd peck me. Apparently Zy wasn't. His actions used to scare the peacocks away made me laugh. I'm pretty sure the kids watching were frightened too. Lol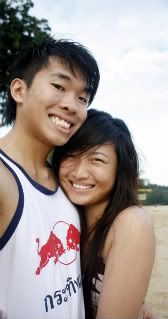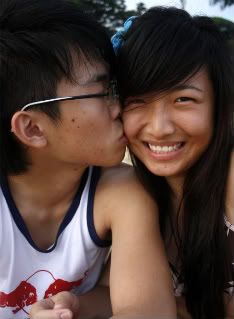 I like this picture. It's sweet don't you think? (: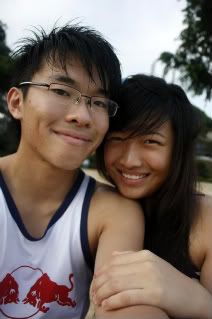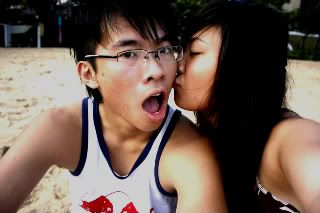 Zy's stupid face. LOL.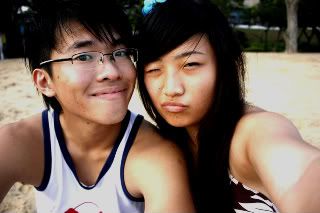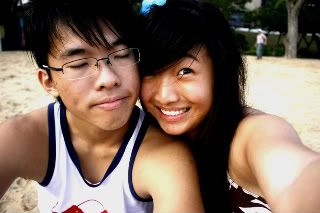 If you're wondering wth is this. According to Zy, it's a flower. HAHA. Lame right? He made it with his feet.
He was damn cute. He was playing with the sand & he said to me '

B look. A flower :D

' With a huge smile. Lol.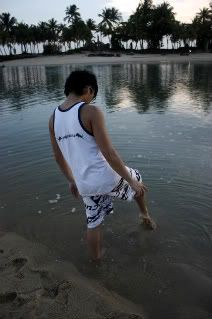 He was playing with the sand more than i did. When i destroyed whatever he was building by stepping on it, he gave me tt pissed off look & said '

Wl. You destroyed my sculpture.

'
He then went back to building it all over again.
His facial expression was priceless! It was damn freaking cute to the max.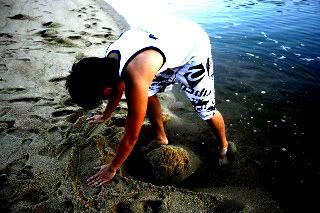 My

fav pic

of the day:
I find this picture the

cutest-yet-unique

one of all. Shows how ecstatic we both are.