Let me entertain ya'll with the 4 faces of my dog, DouDou (((:
Oh &.. Did yknow there's a dish called 'DouDou style'. It's located at LongHouse(Upper Thomson road). If i happen to go there, i'll take a picture & post it here. I laughed when i saw the name. Lol.
& When i collect enough items of the things she bit.. No wait, DESTROYED.. I'll take a picture of the badly bitten items tt she single handedly destroyed!! Her teeth's damn strong & sharp. She bit my sister's facial wash bottle till there were deep-big holes all over. Idk where on earth she found tt.
INTRODUCING....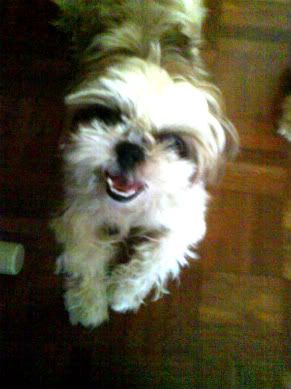 Happy DouDou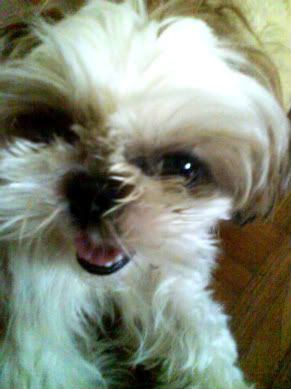 Cheeky Look
Blur-look
Drawer Teeth