On 7 October, Friday, was my class's Spice Odessy. Something like Final Year Proj. We had abt 2 months to plan. Each team was given a Spice Kingdom & my group got '
Culinary
'. So we had to plan our 4 canapes according to our Kingdom. Lucky for us, Culinary was an easy Kingdom which we could practically come up with any dish.
The other 3 Kingdoms were, '
Rainbow
', '
Aroma
' & '
Beauty & Wellness
'. We had to sketch out our ideas & show it to Chef WB. He helped change some stuff here & there. We practiced our canapes & brought it to school to seek for approval from Chef WB.
On the actual day itself, i was really happy that my mum could attend! (: I knew she would love it cause every group had a different concept & theme! It was truly an amazing experience! Everyone was so nervous! My group rehearsed our presentation like 5-6 times tt day. Lol.
Behind the scene pictures: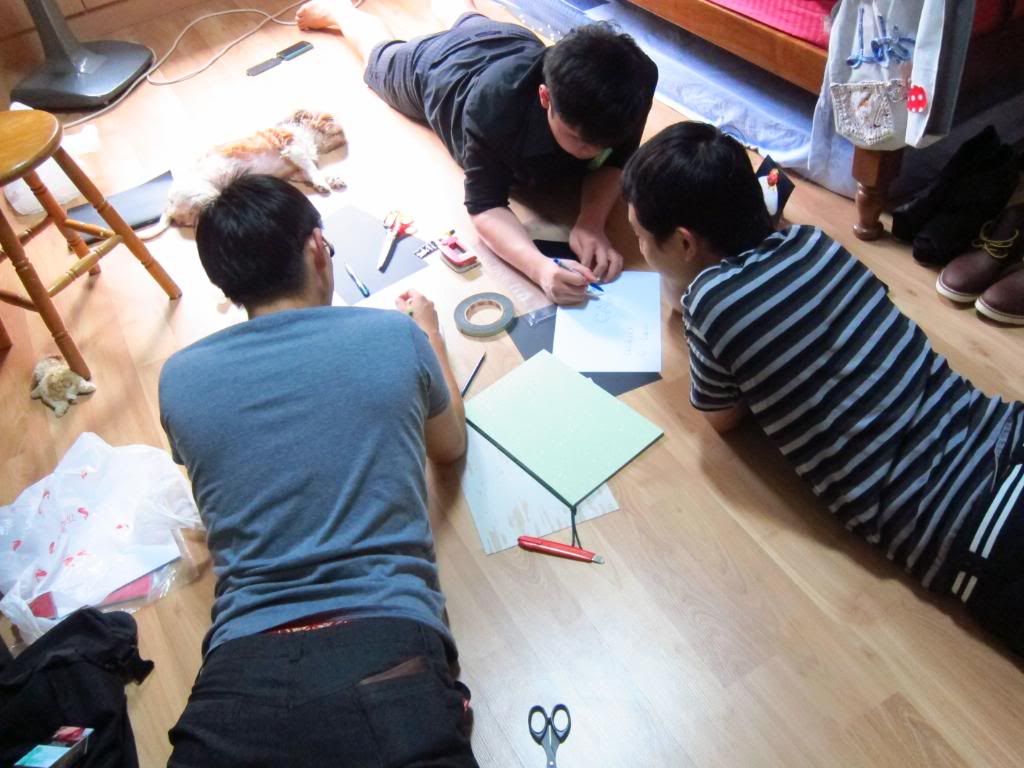 My
group mates in my room doing the proj.
They messed up my room lor! I went a lil crazy & i kept telling them nt to mess up my room until they got irritated! I cnt stand it when there are so many things lying on the floor! SO MESSY!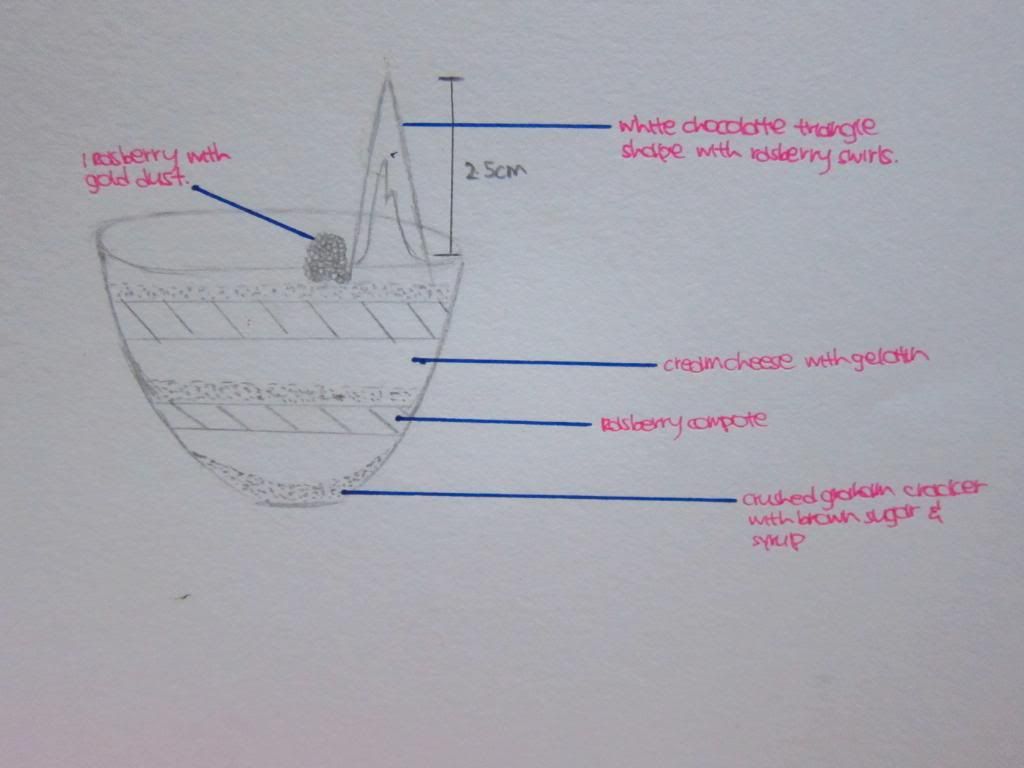 The sketch i drew of my canape, Raspberry Cheesecake.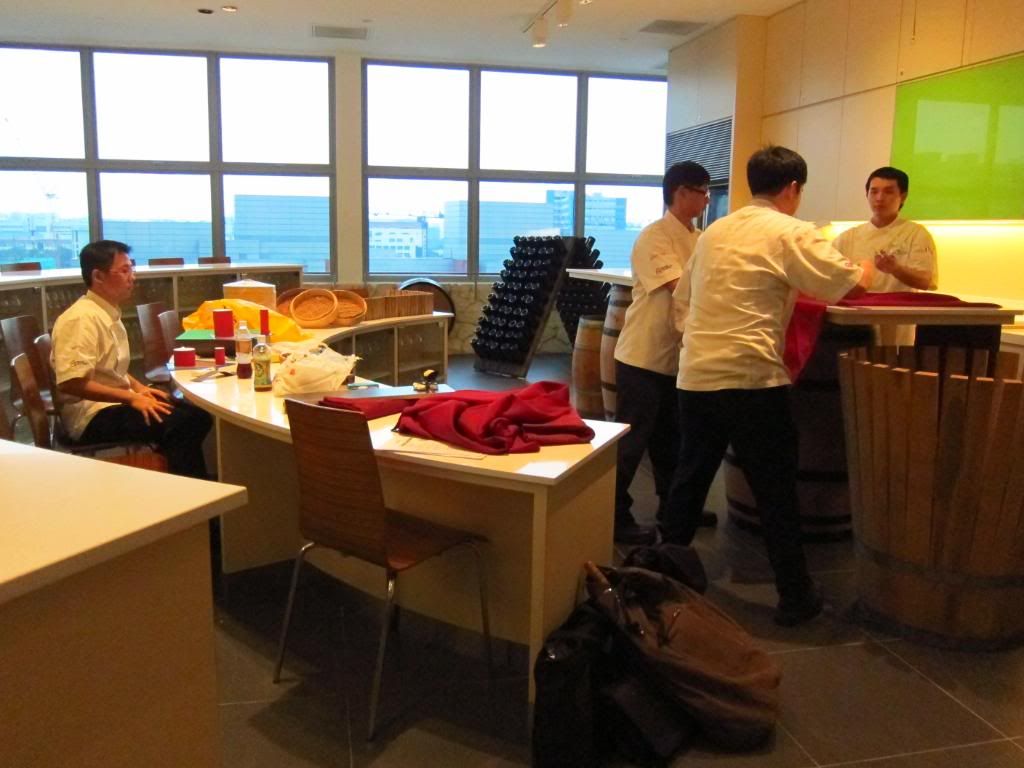 Setting up the room.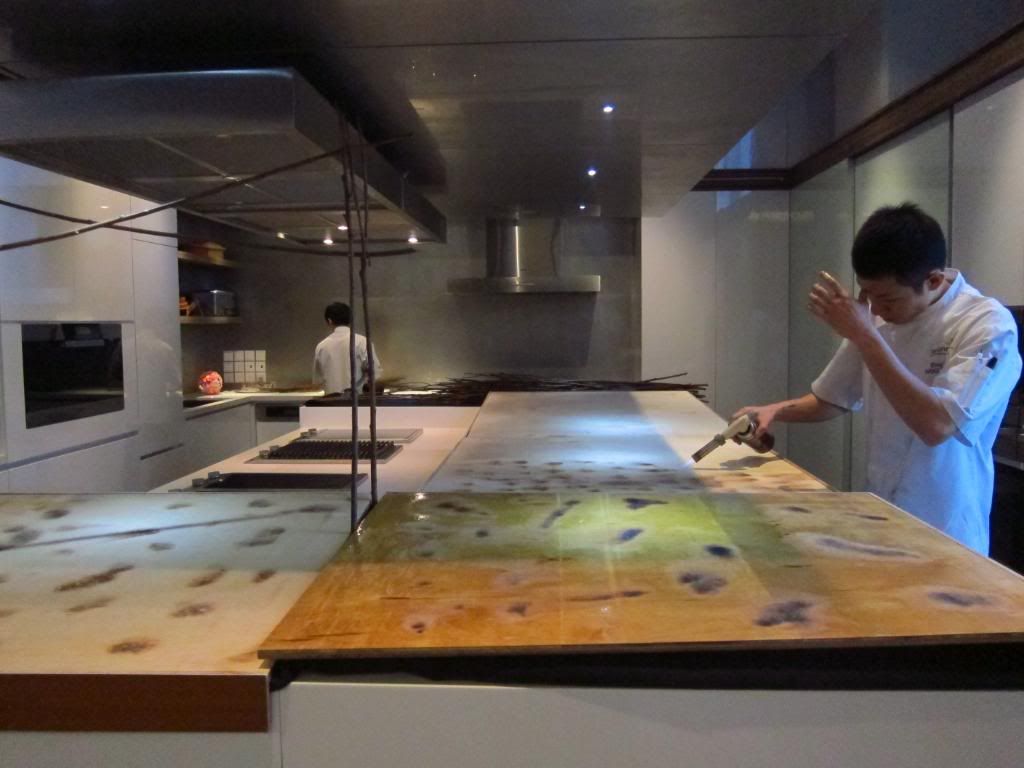 The rainbow group in the midst of setting up their Edible Garden.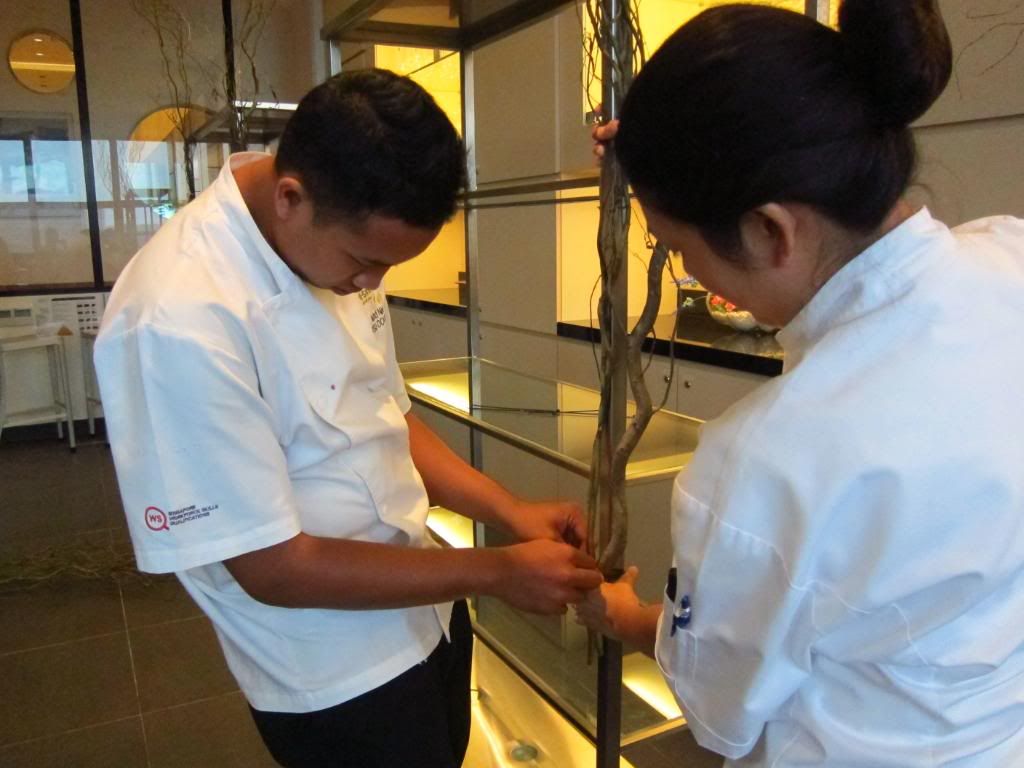 The 'Beauty & Wellness' group.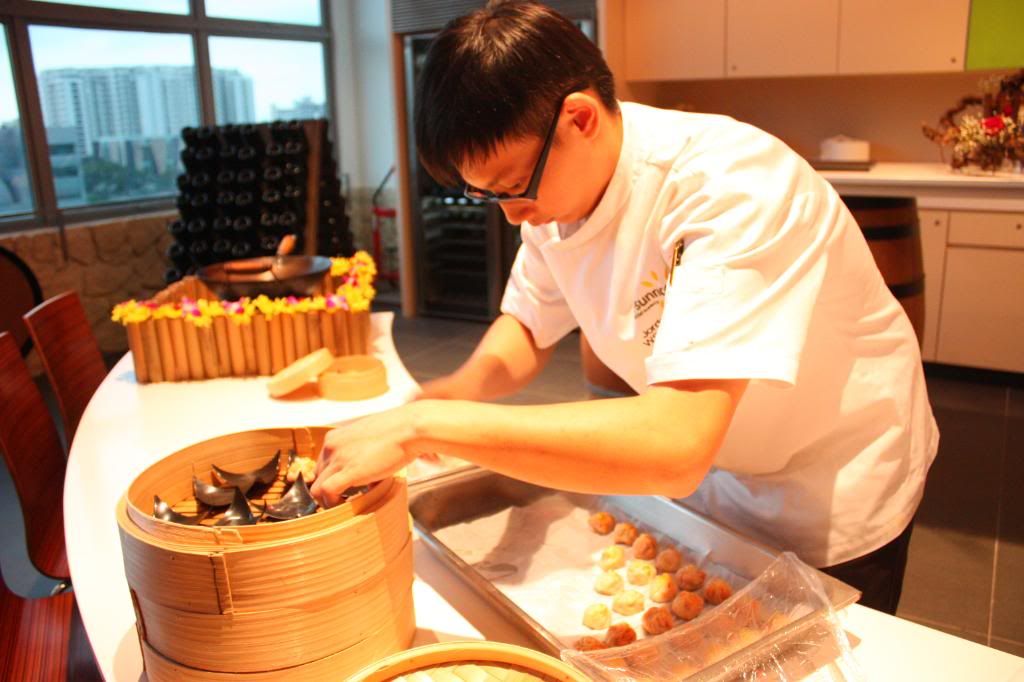 My group! (: Jordan setting up his station.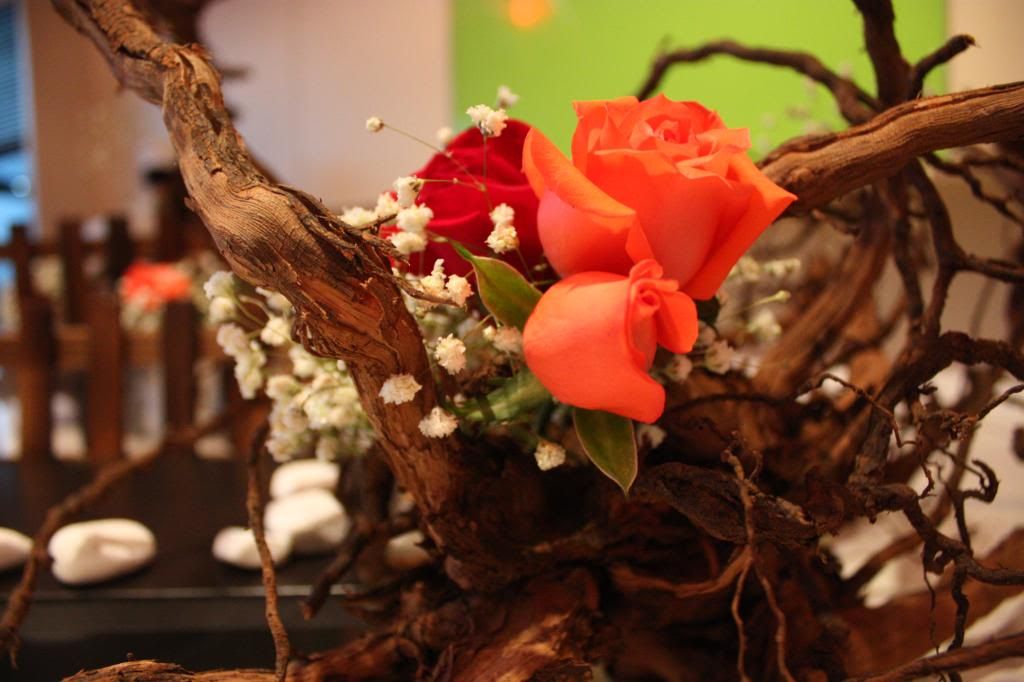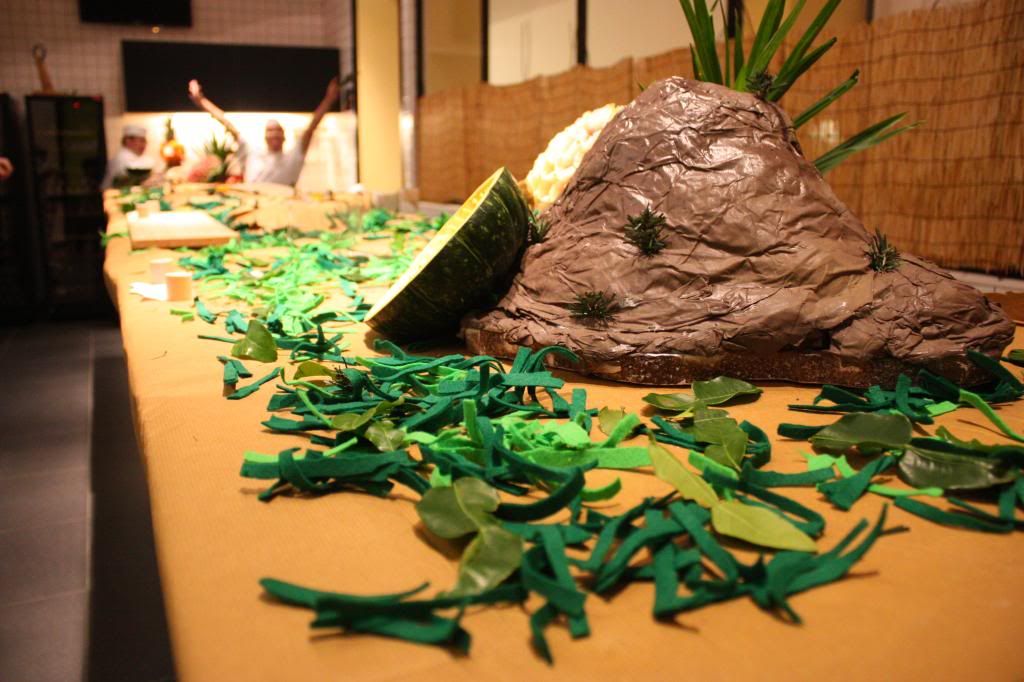 Group 'Aroma' decor! Their theme was 'Safari'! Their decor was super cool!
In the kitchen:
Everyone was busy preparing their canapes. I had some spare time so i quickly snapped some pictures.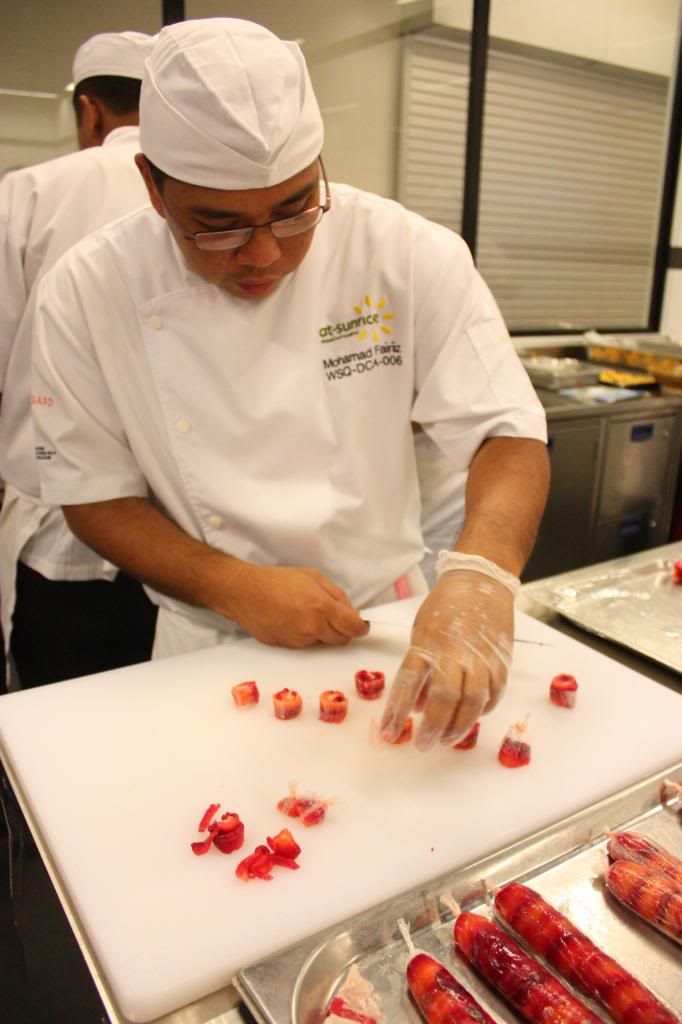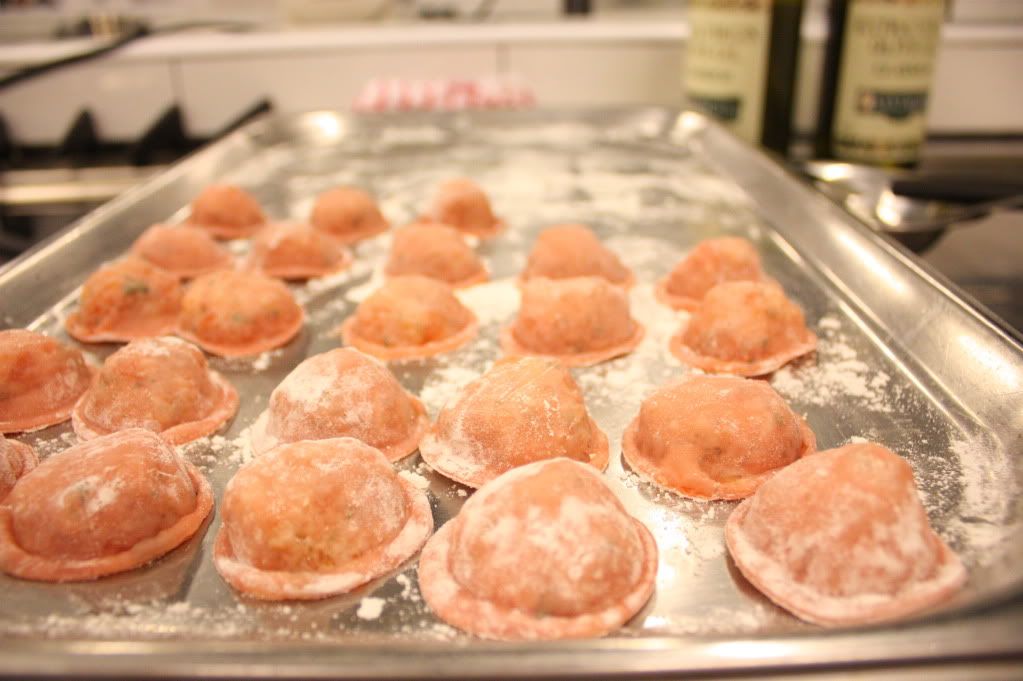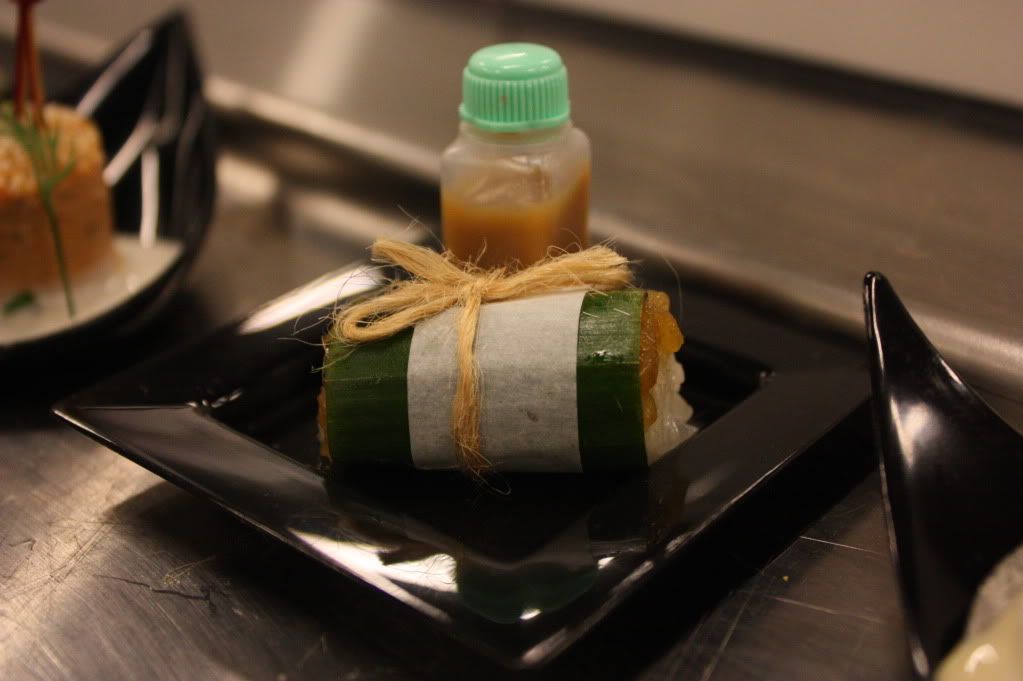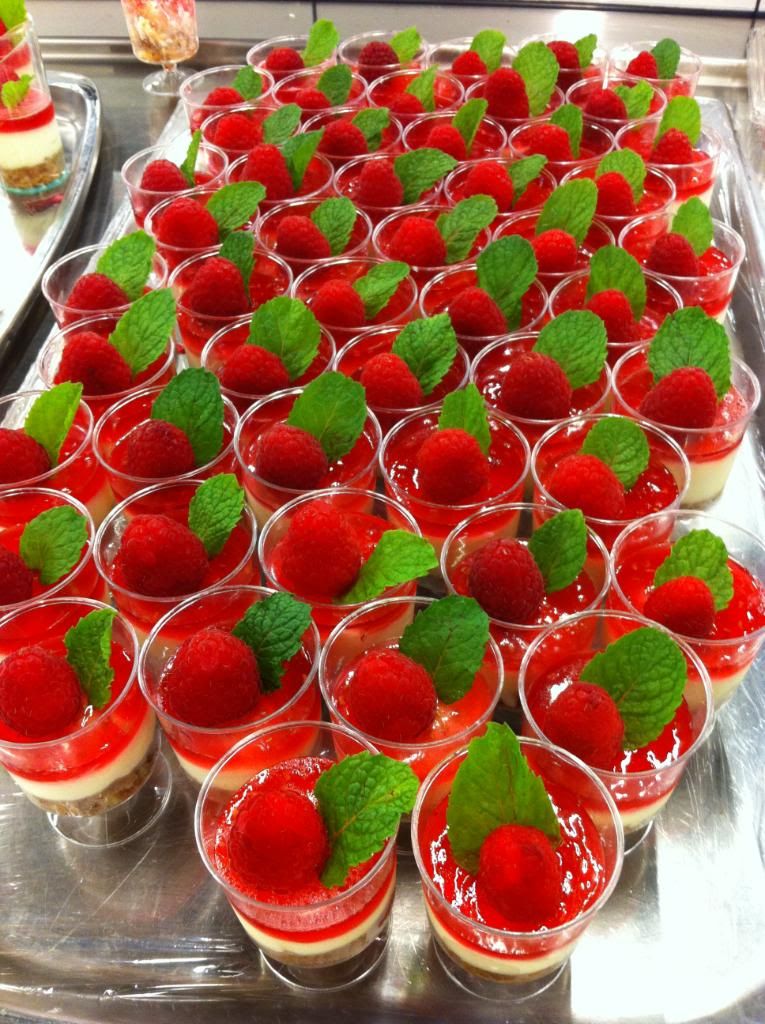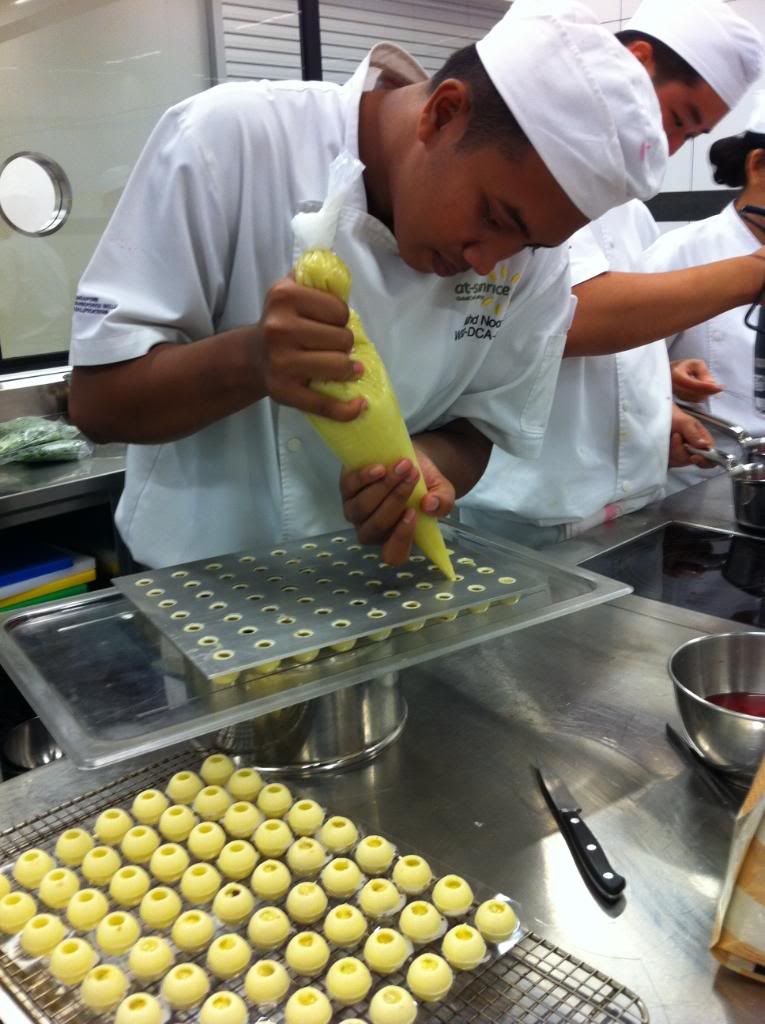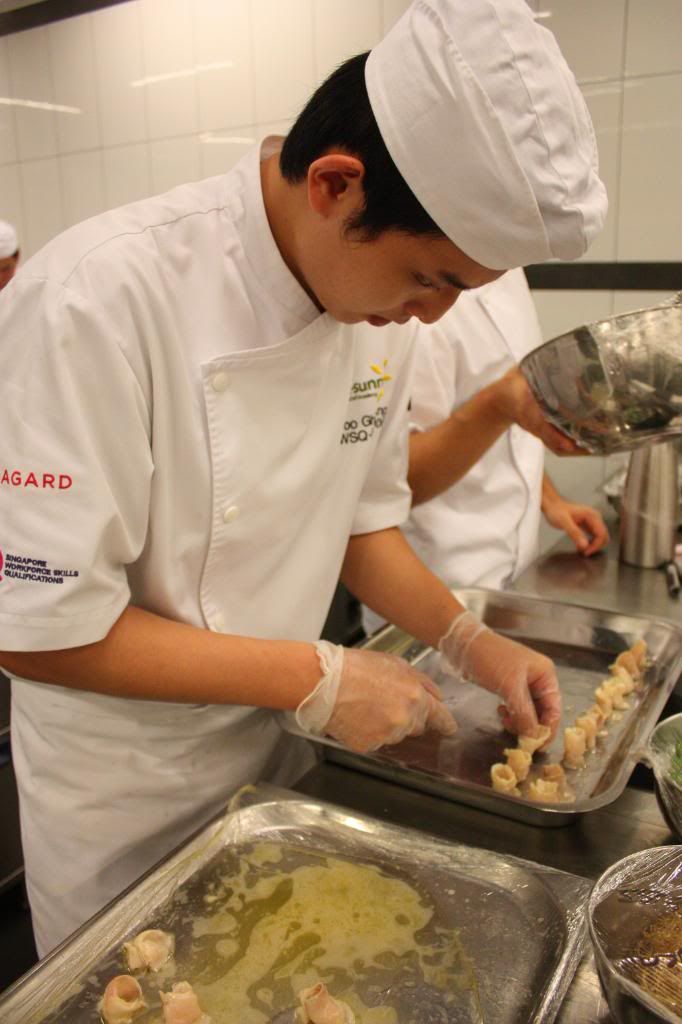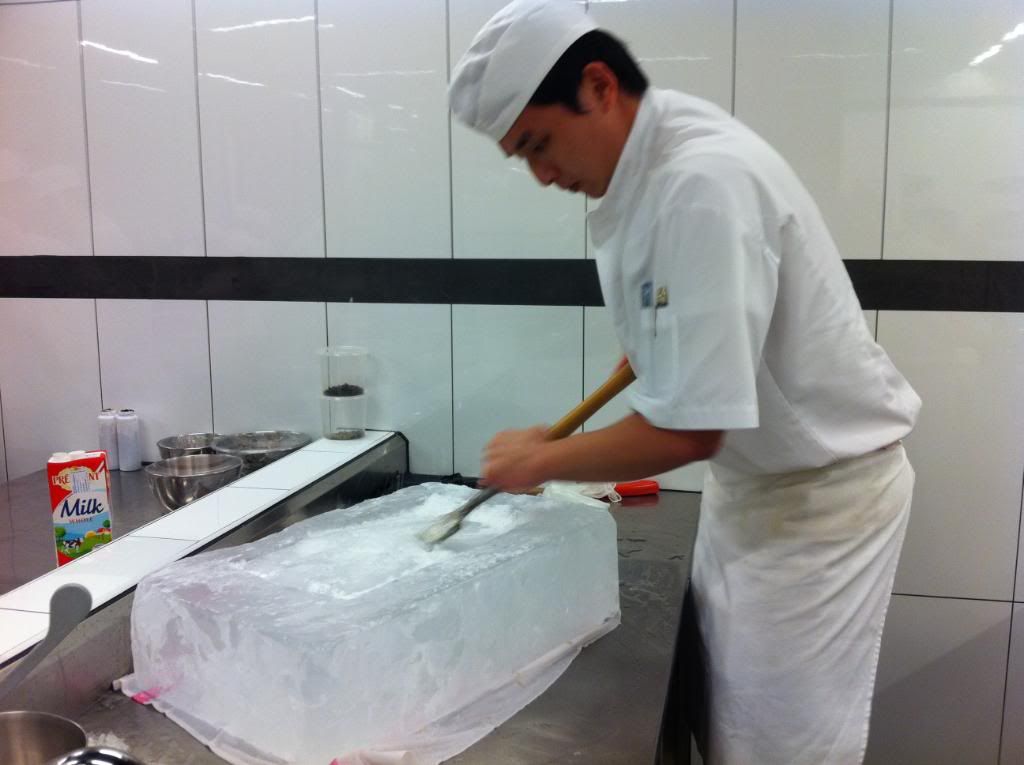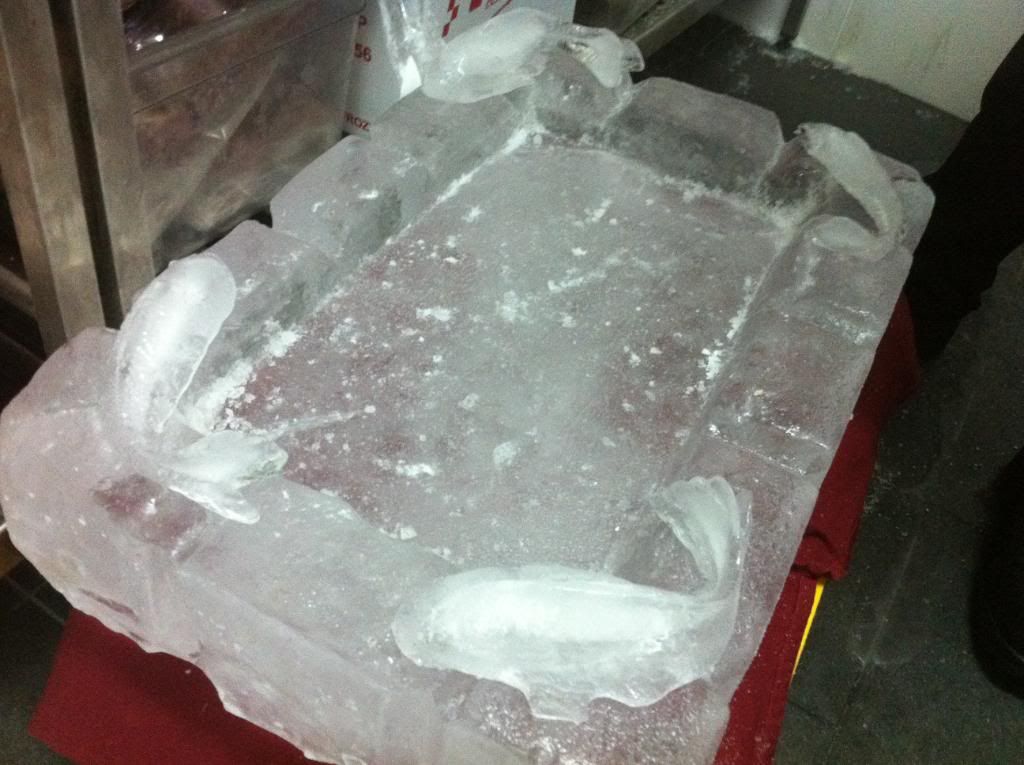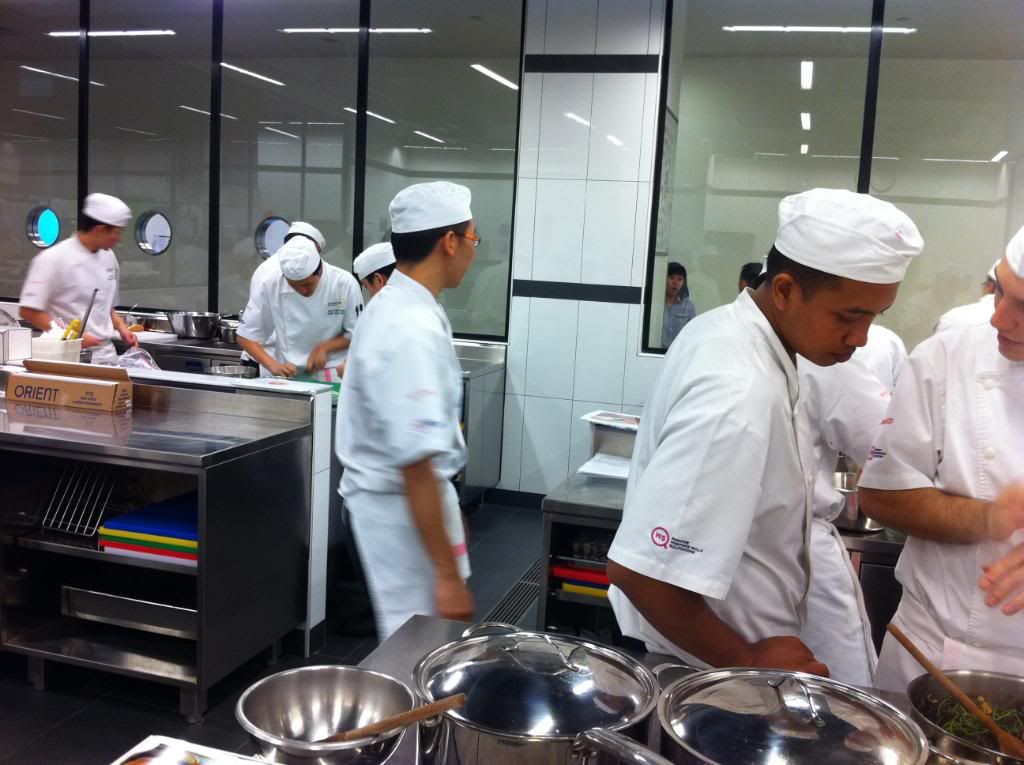 Execution Day: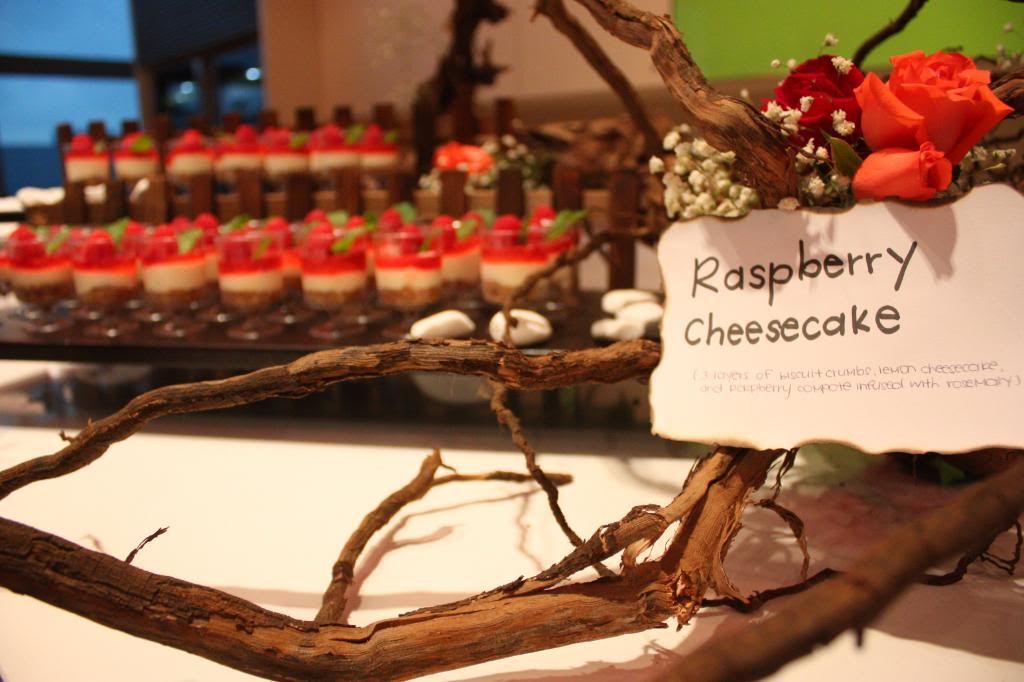 Raspberry Cheesecake

!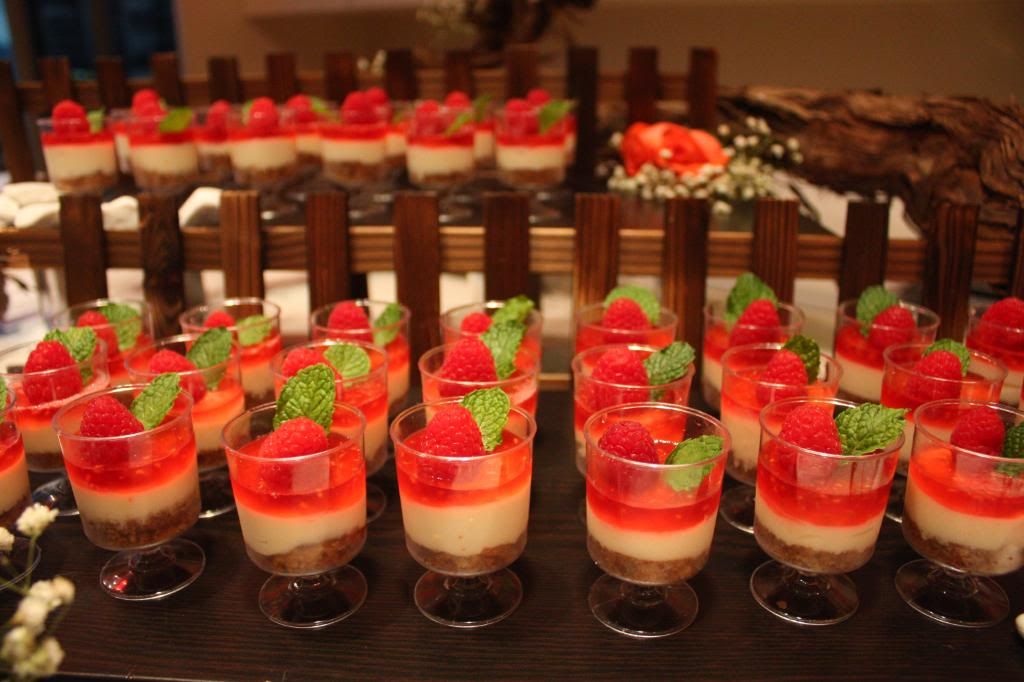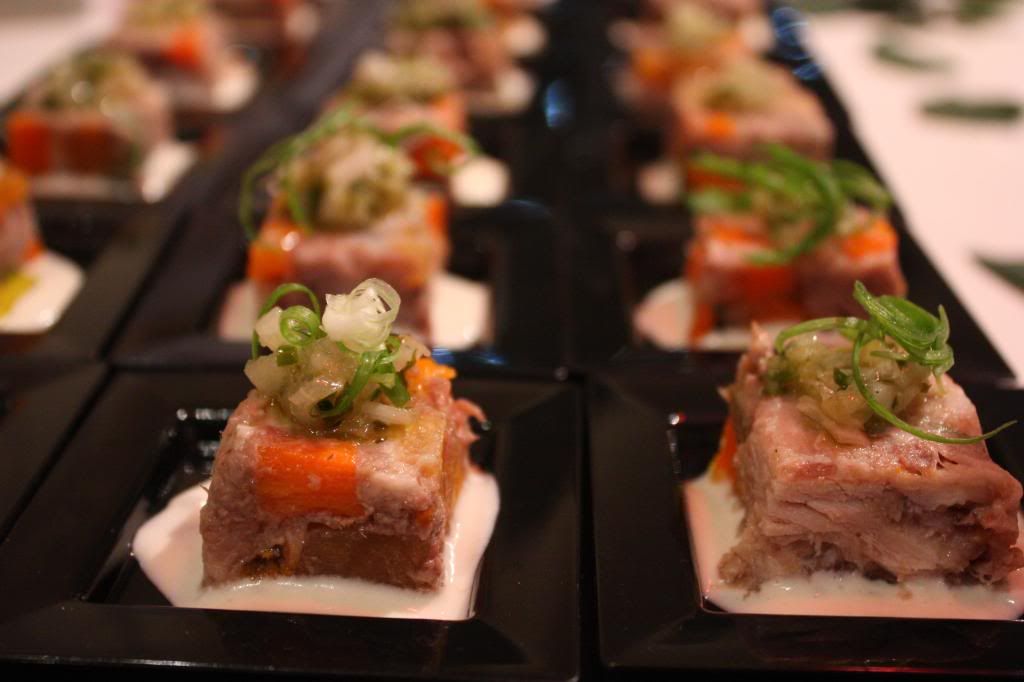 Pig Terrine w mash potato & truffle oil

.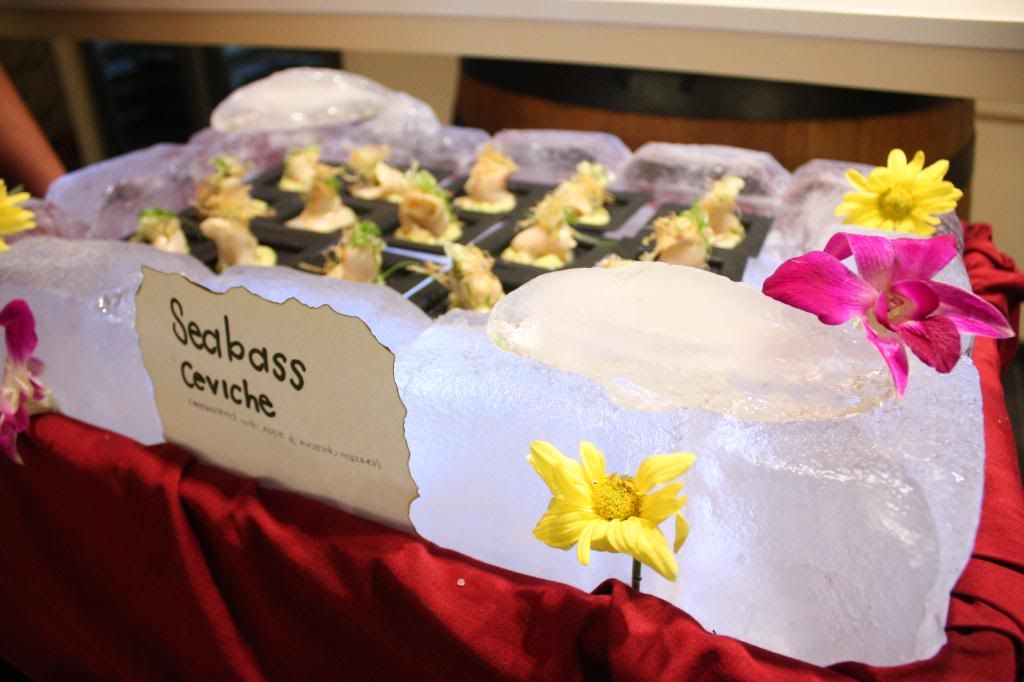 Seabass Ceviche

in an ice carving done by Zack!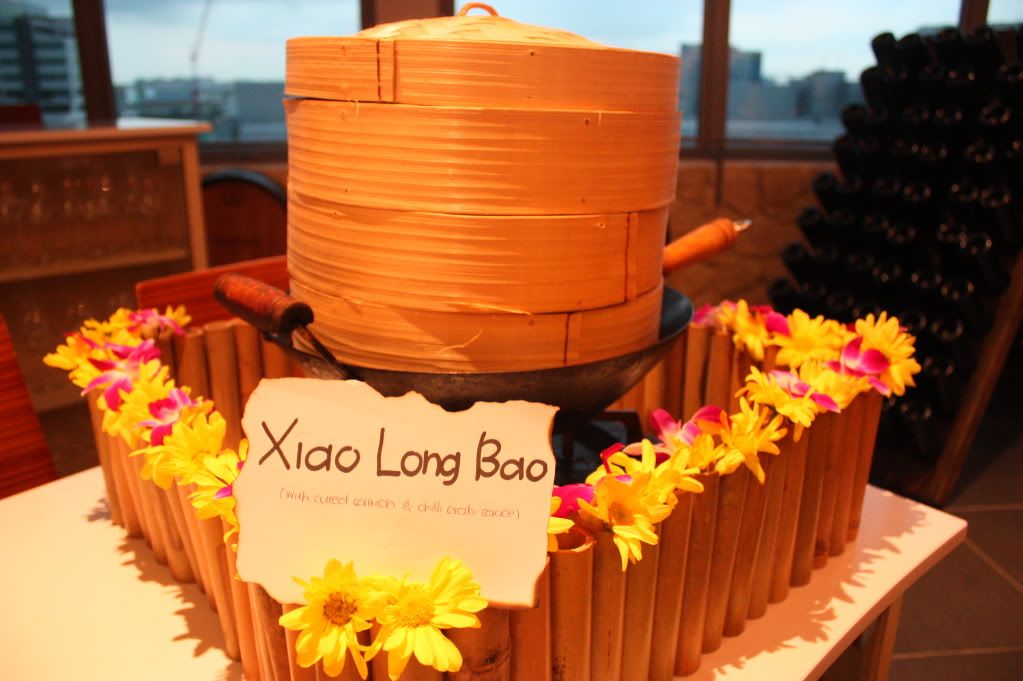 Xiao Long Bao

. (Cured Salmon in Chilli Crab Sauce)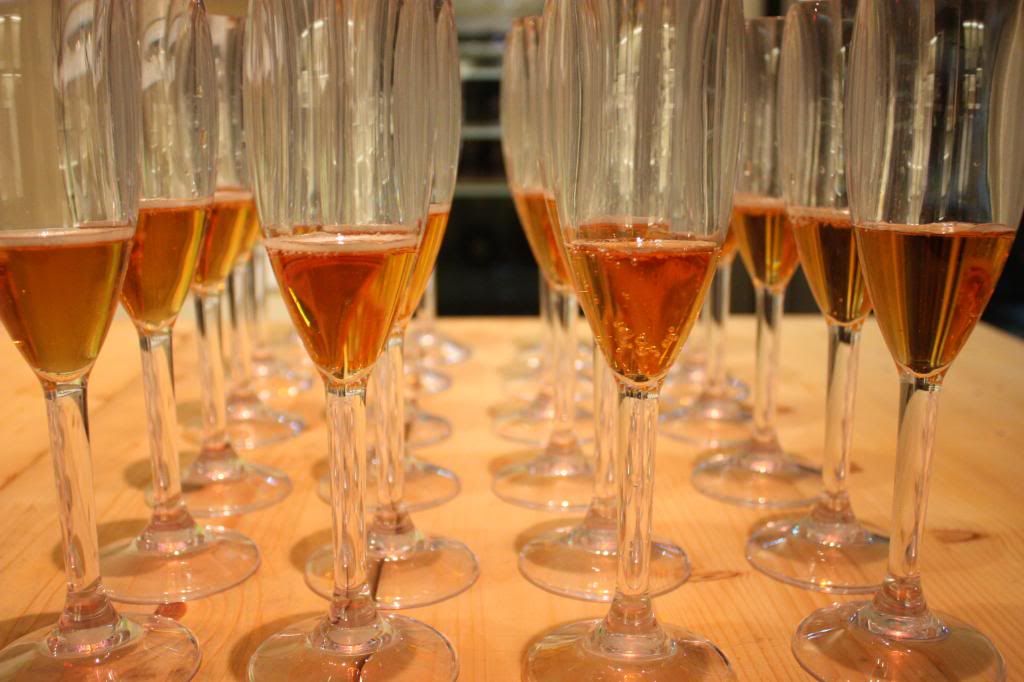 Sparkling Wine.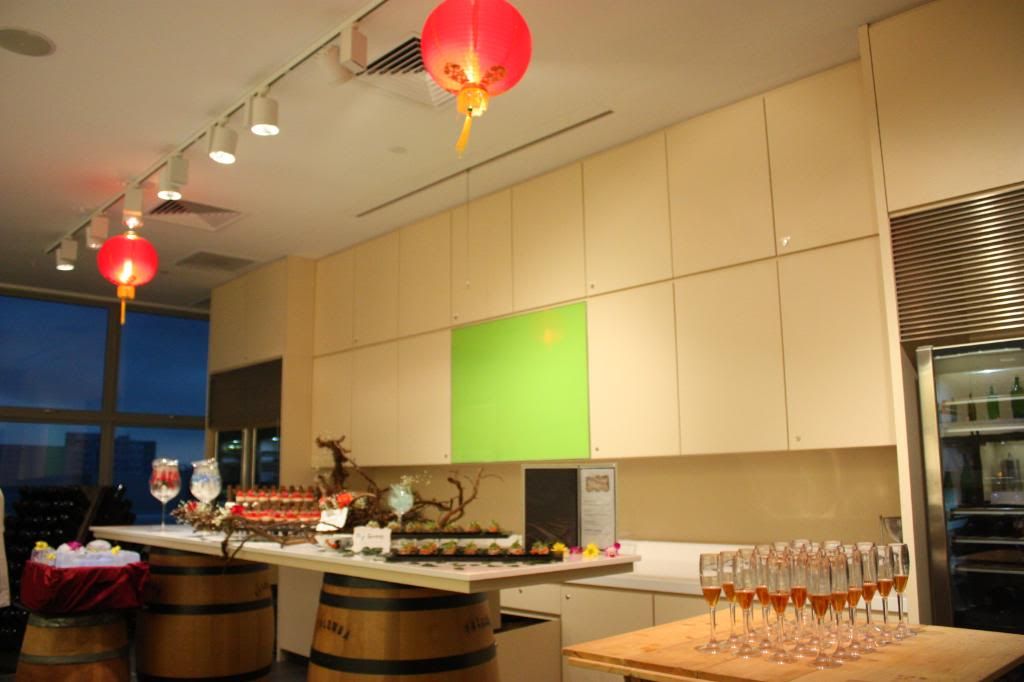 My group's decor was v minimal cause we wanted the focus to be on our canapes instead.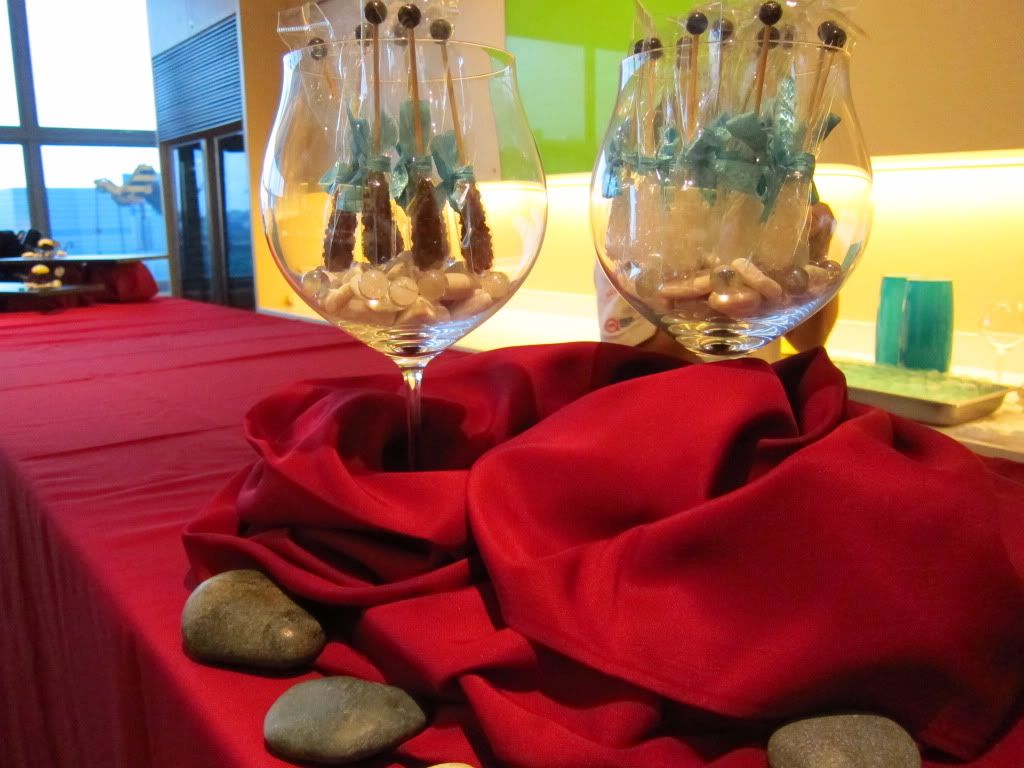 Our door gift, Sugar stirrer .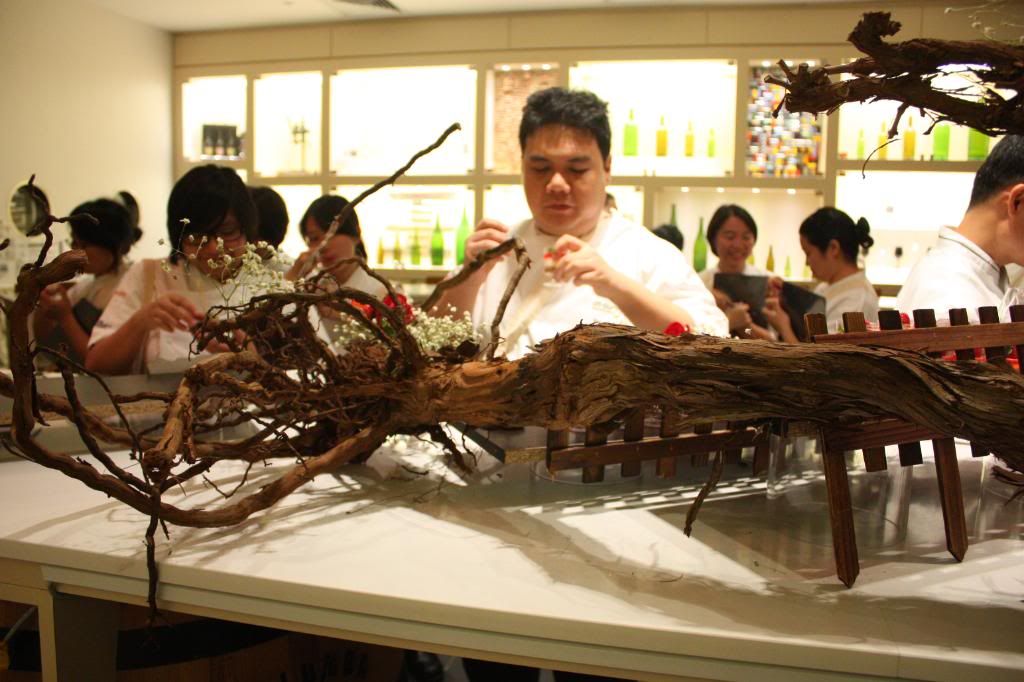 After our presentation people started trying out our canapes & asking us qns.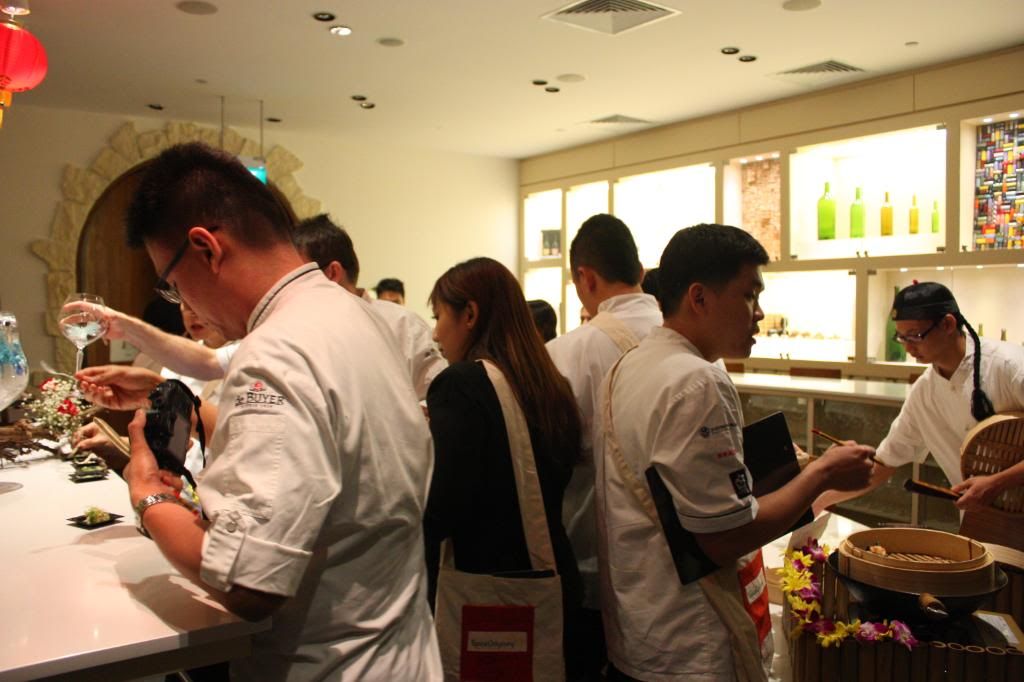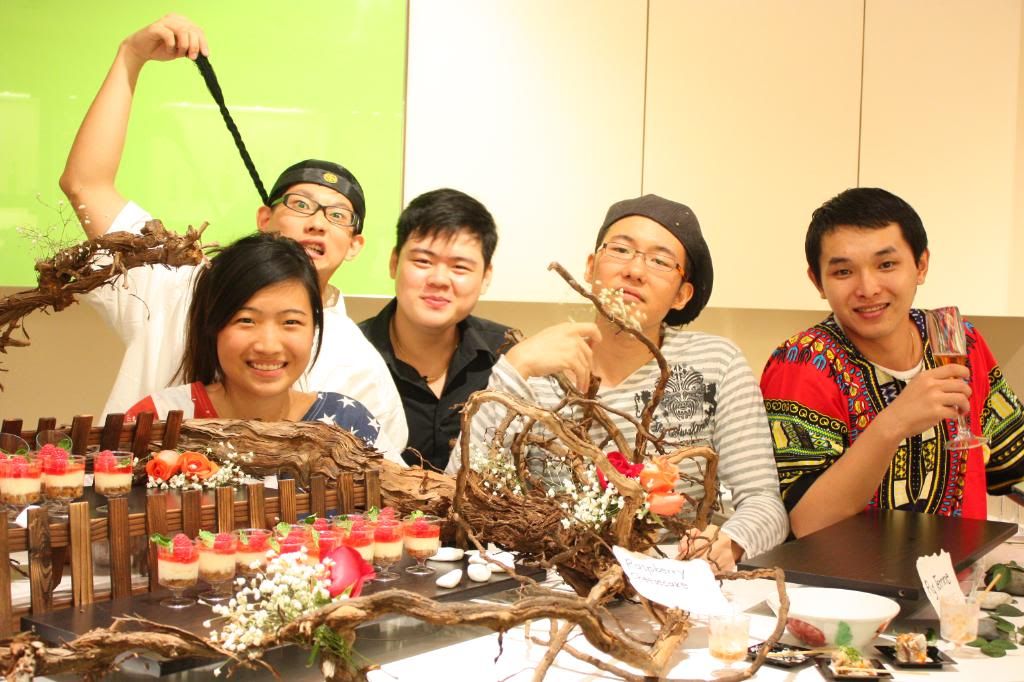 My group! :DDD
We were all dressed according to the origins of our canapes.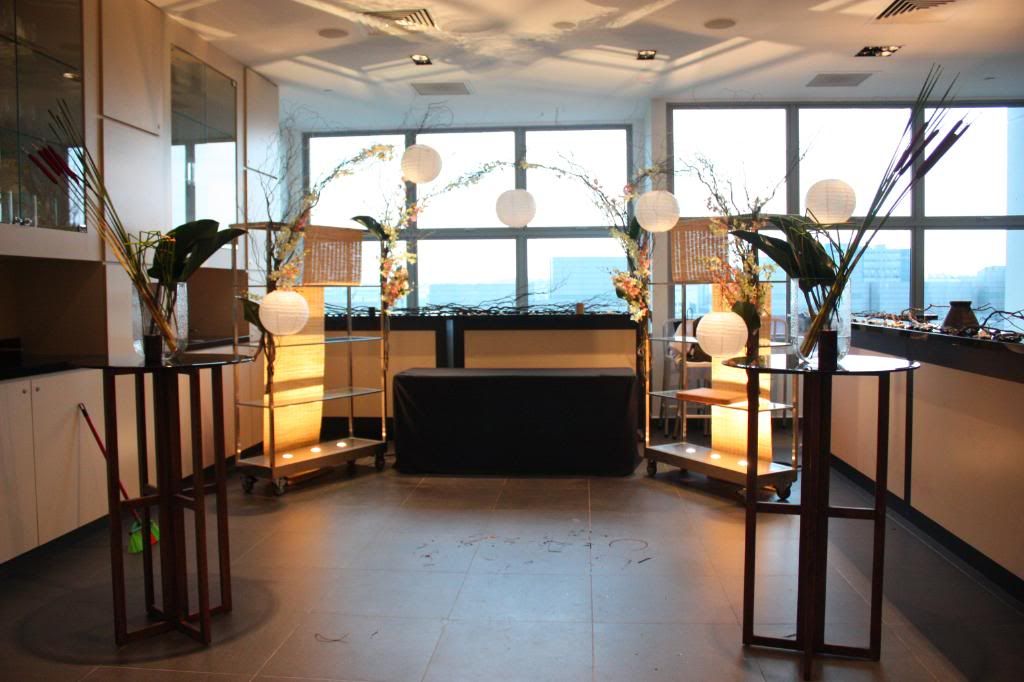 Group

'Beauty & Wellness

' & their theme '

Japanese food

'.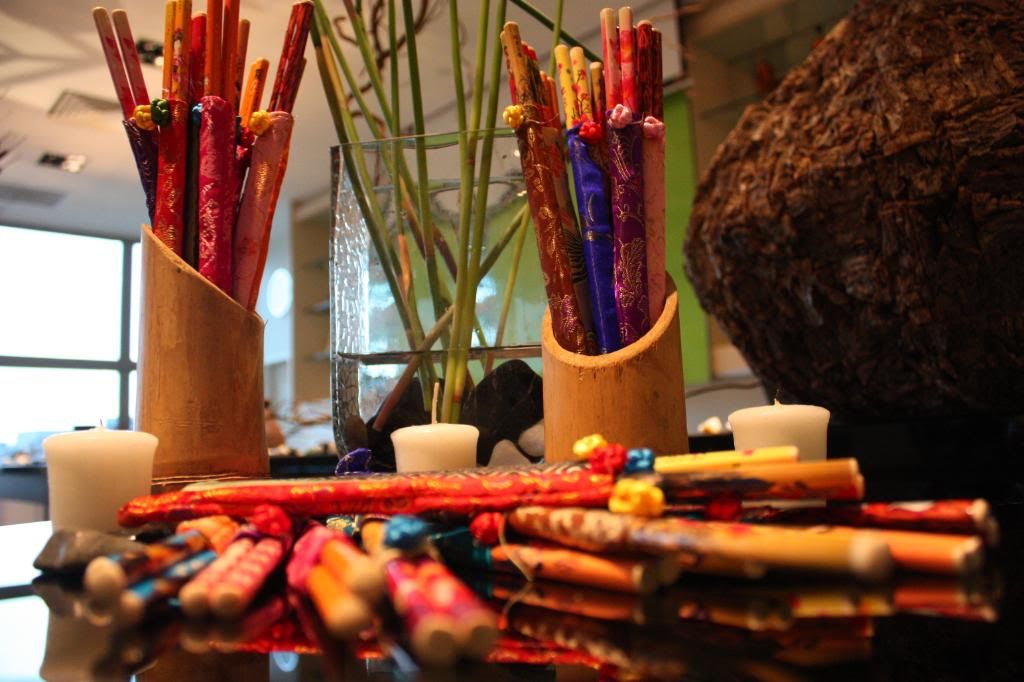 Their door gift.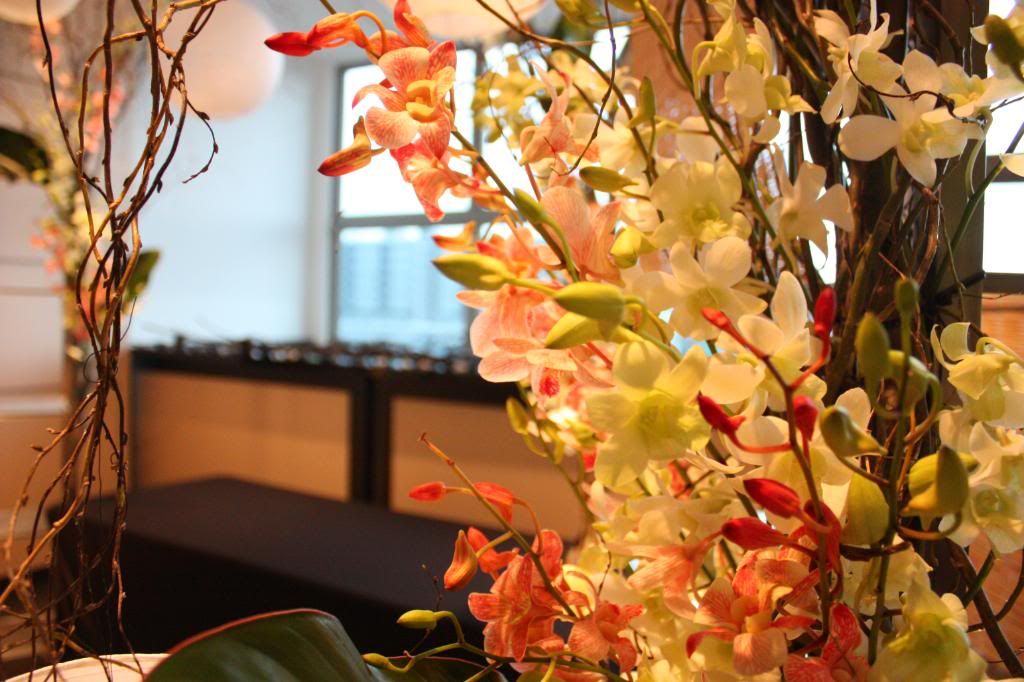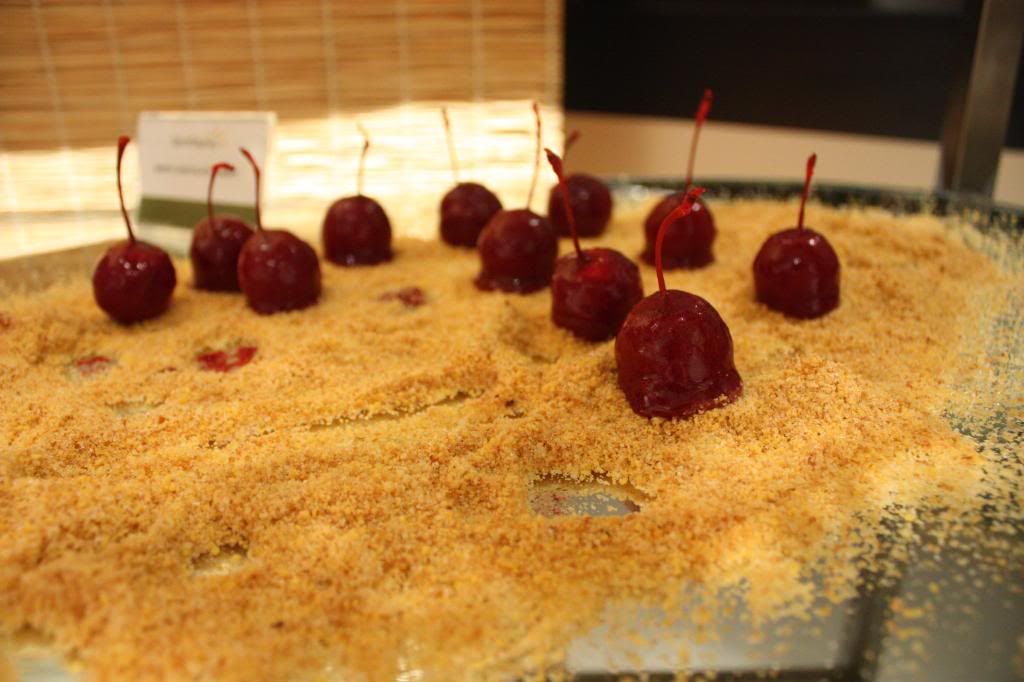 White Choc Ganache ball w Brandy dipped in Cherry Glaze.
SO FRIGGING YUMMY!! (:
U can see how they prepared this dessert above in the kitchen!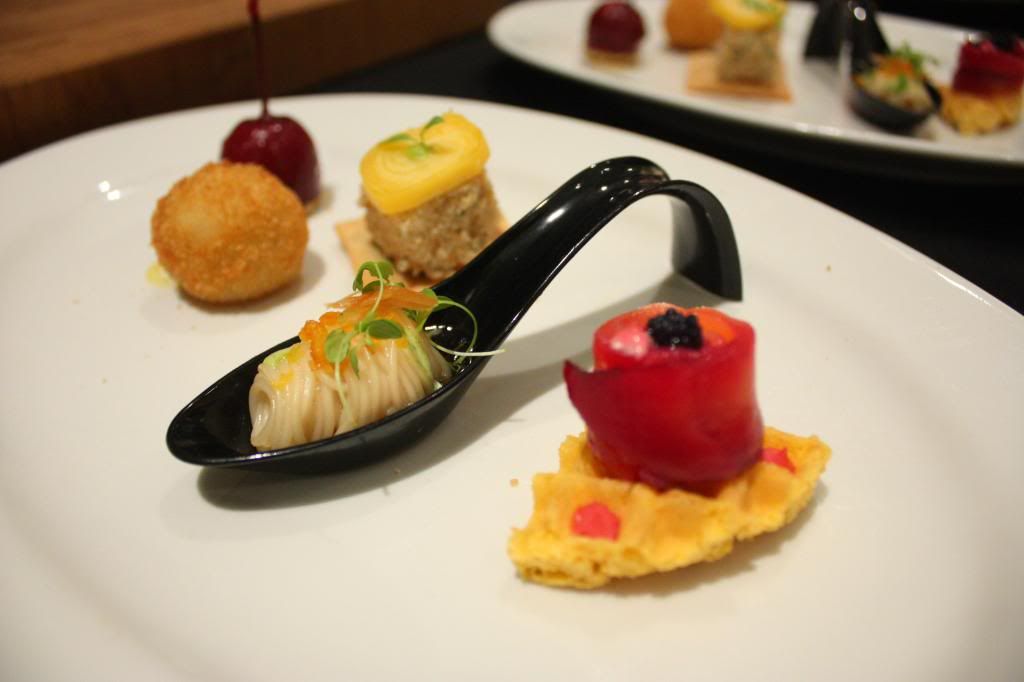 Their 5 Canapes.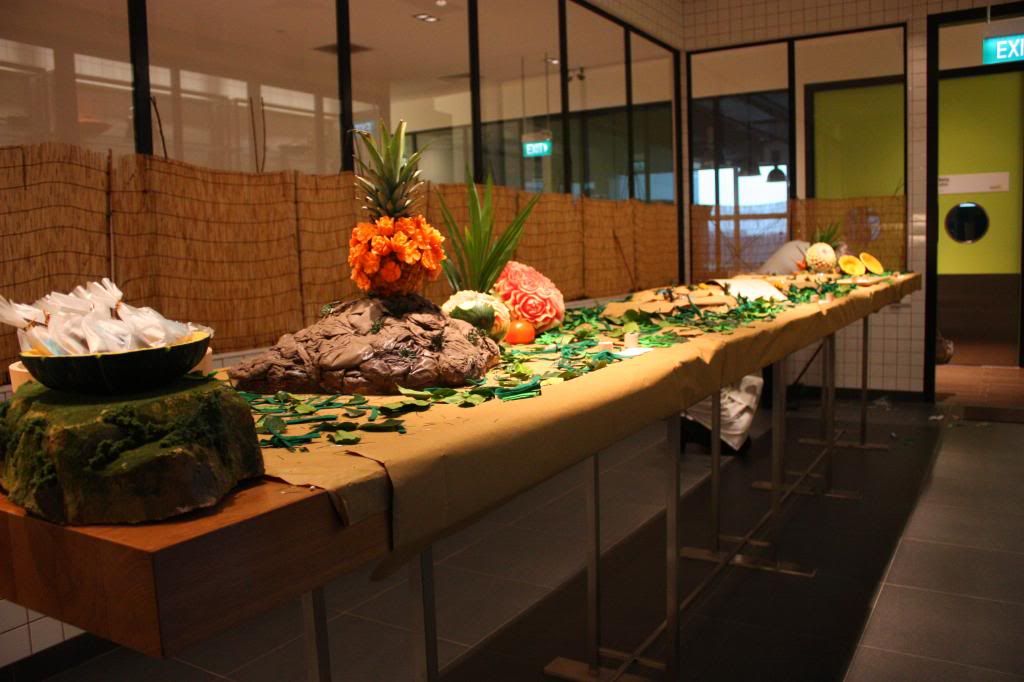 Group '

Aroma

' & their theme '

Safari

'.
Took them abt 3-4hrs to set up their room! It was def worth it! So nice!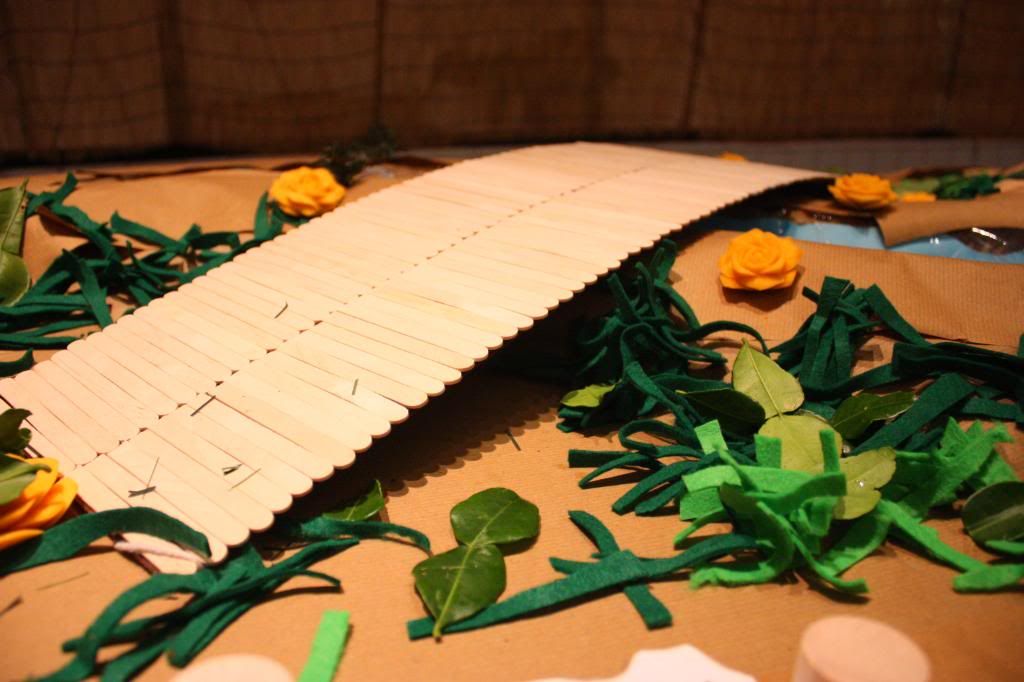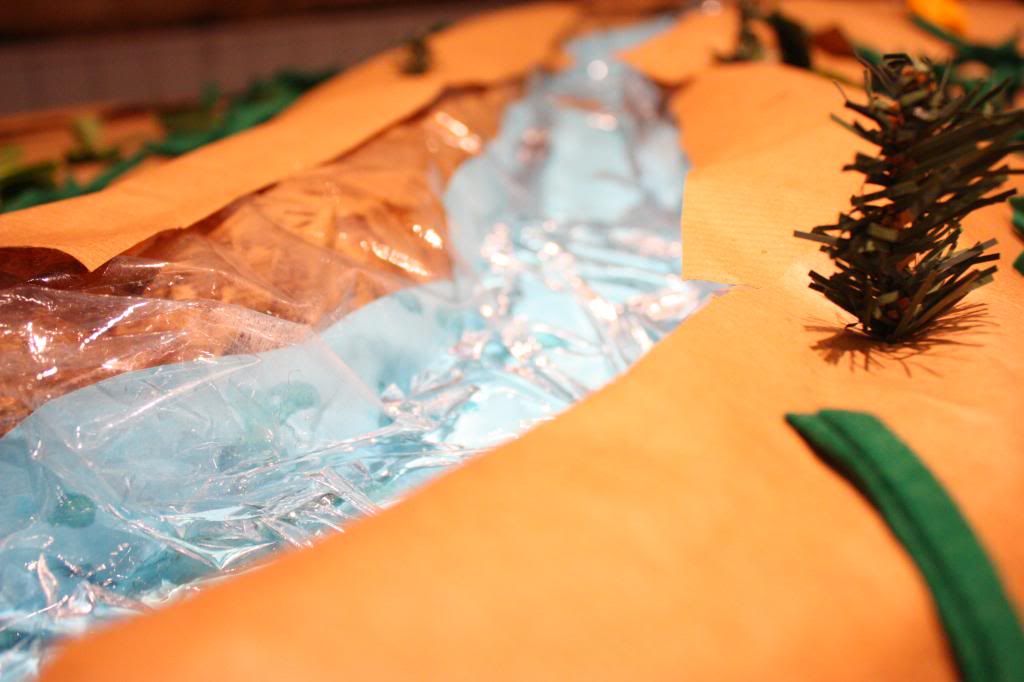 Love the tiny river they made! Haha so creative! It's for dipping ur fingers inside as the water is mixed with vanilla & some herbs.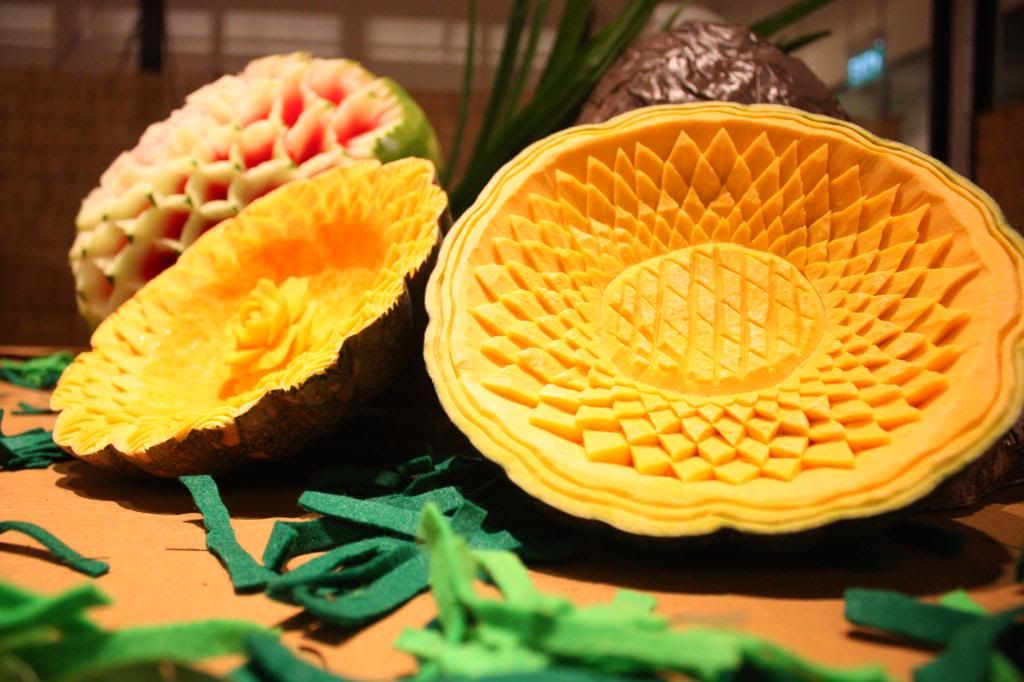 Fruit carving done by Kavee! Very detailed & nicely carved! (: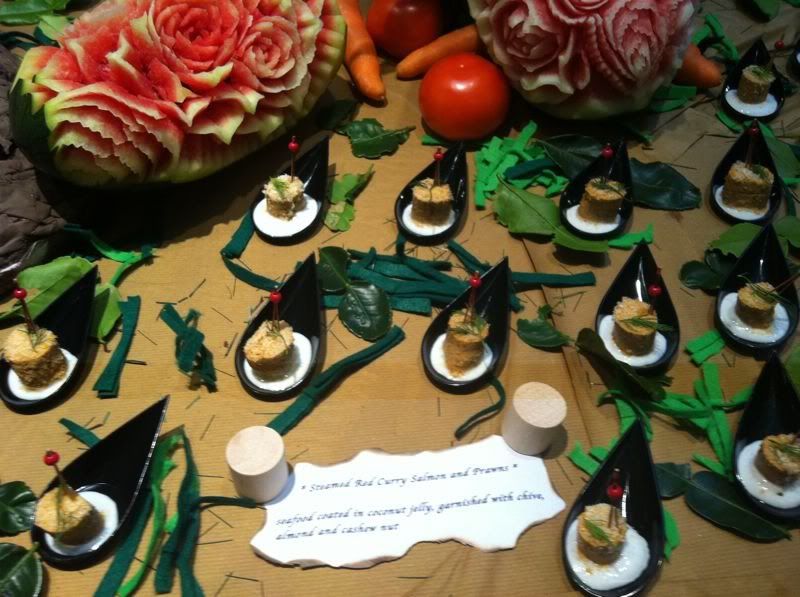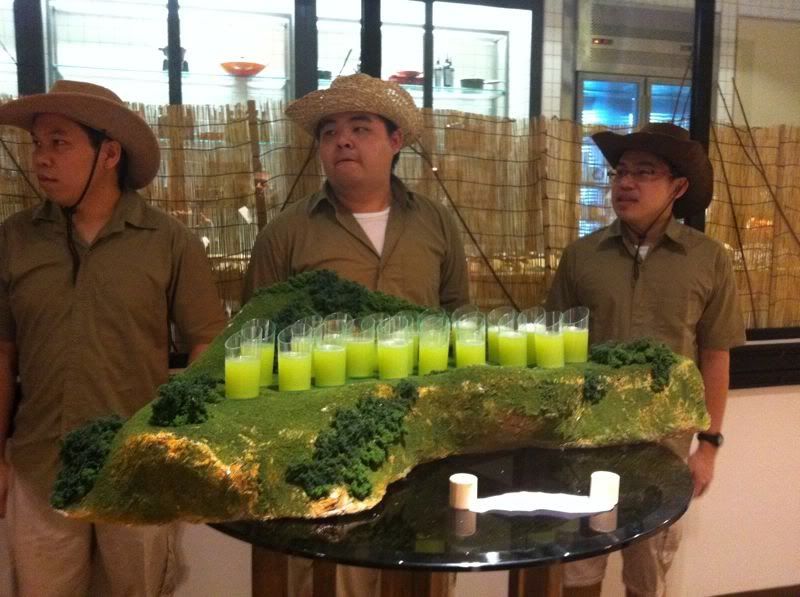 Momsie liked their welcome drink a lot! Haha.
Group 'Rainbow

' & their theme '

The Edible Garden

.' Def the coolest concept alongside the 'Safari' one!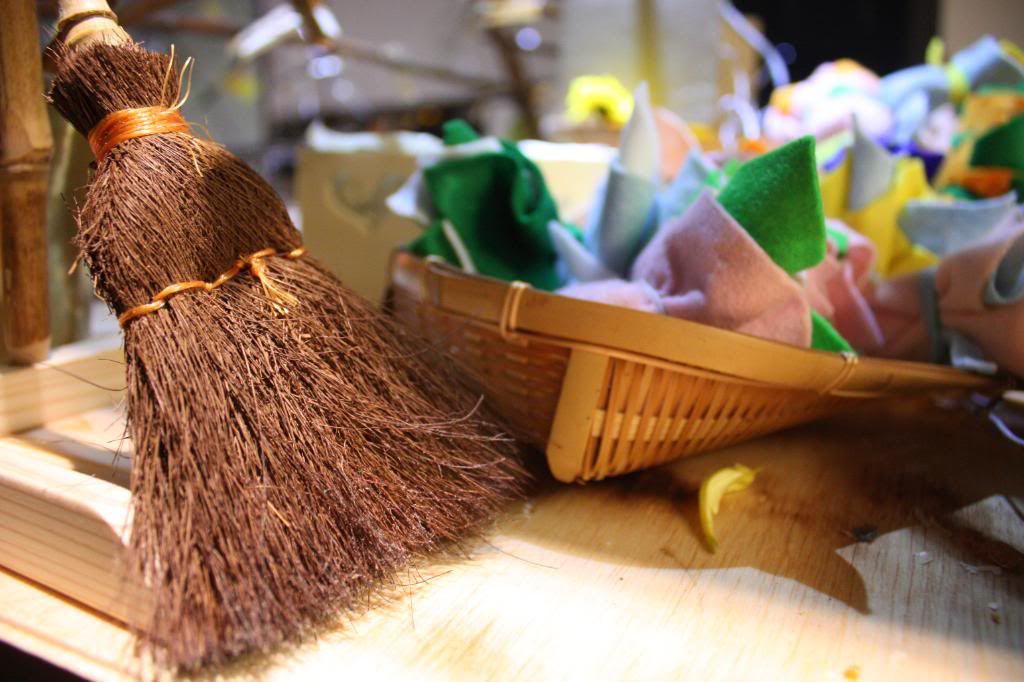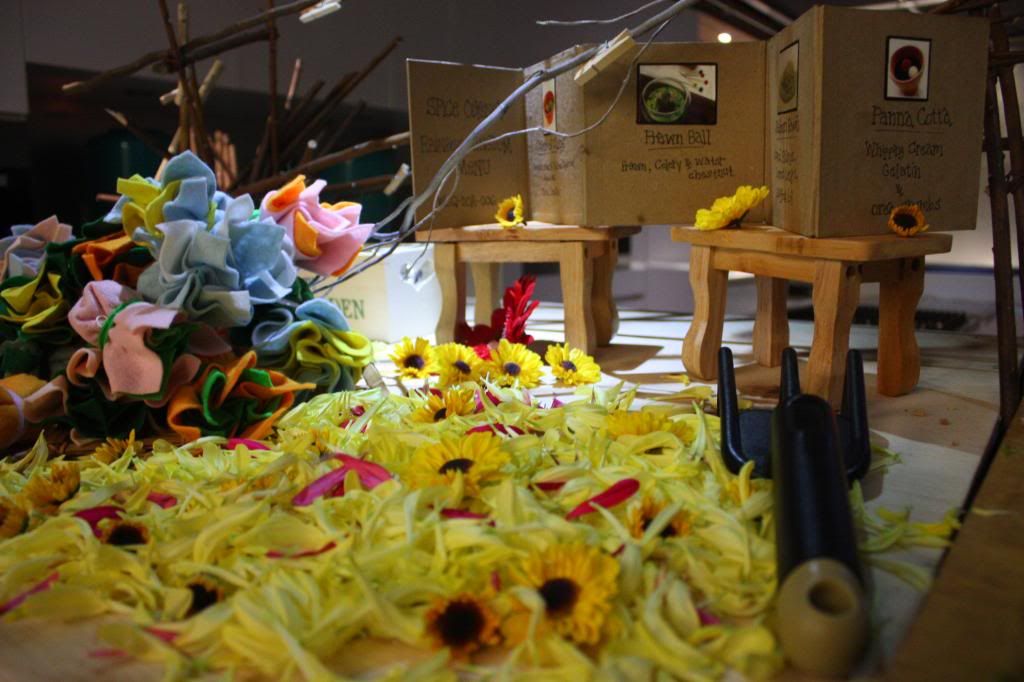 Prawn Ball w Parsley Cream.
Below the canape are micro herbs & dehydrated breadcrumbs. It's suppse to look like grass & soil.
Dehydrated coloured chips
hung on branches to look like leaves.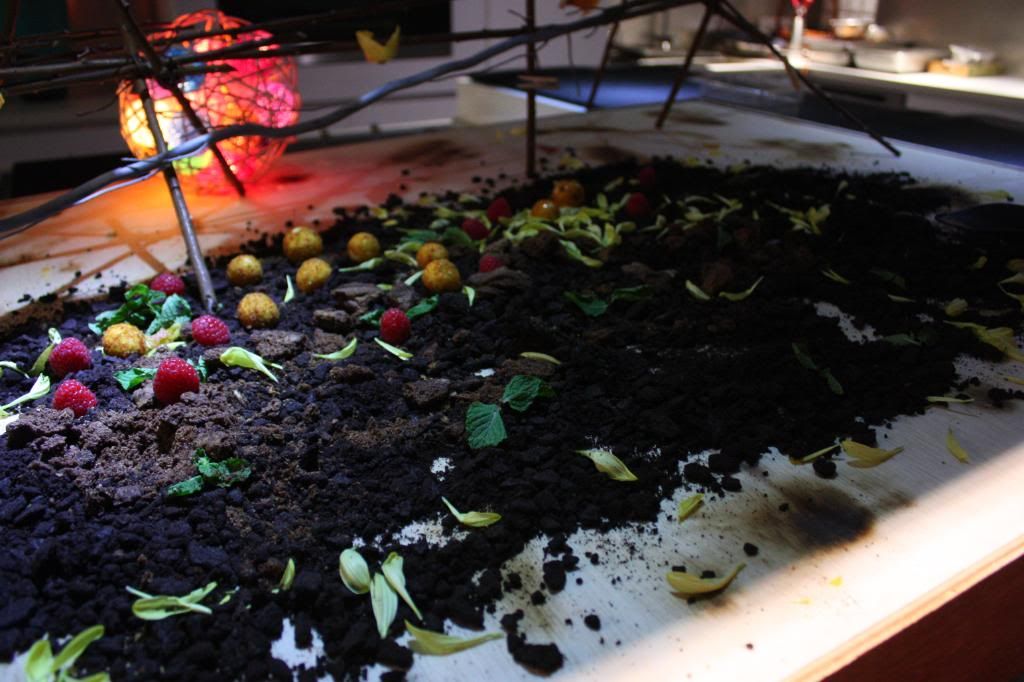 Pana Cota

in Edible soil that is made up of crushed Oreo biscuits & some other ingredients.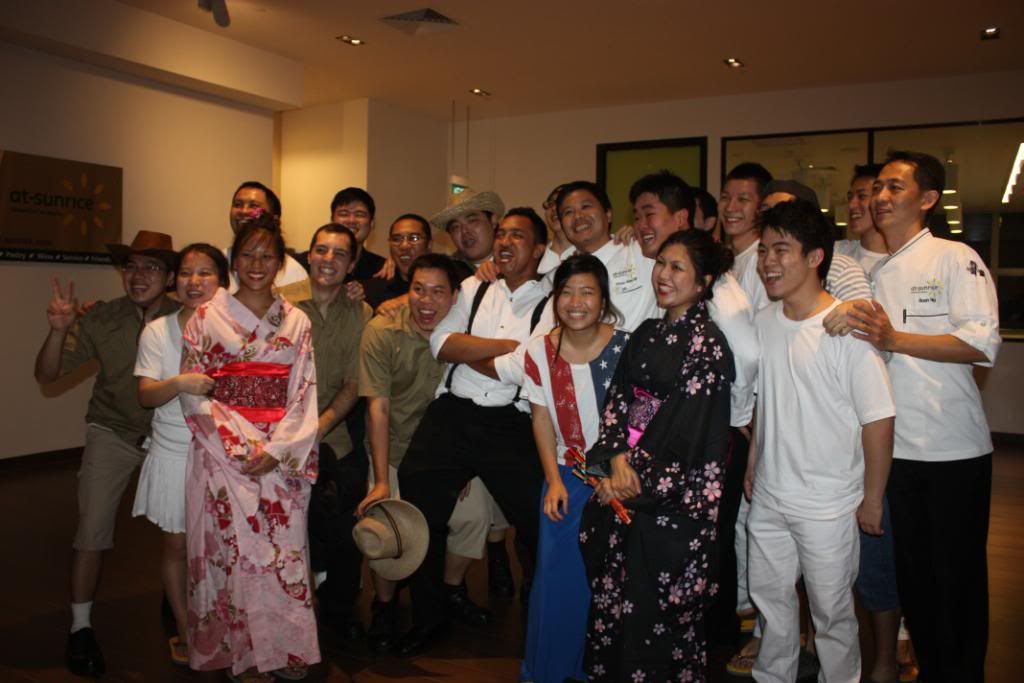 After the whole event! (: Haha everyone looking so happy tt it's finally over & all our hardwork has paid off! :D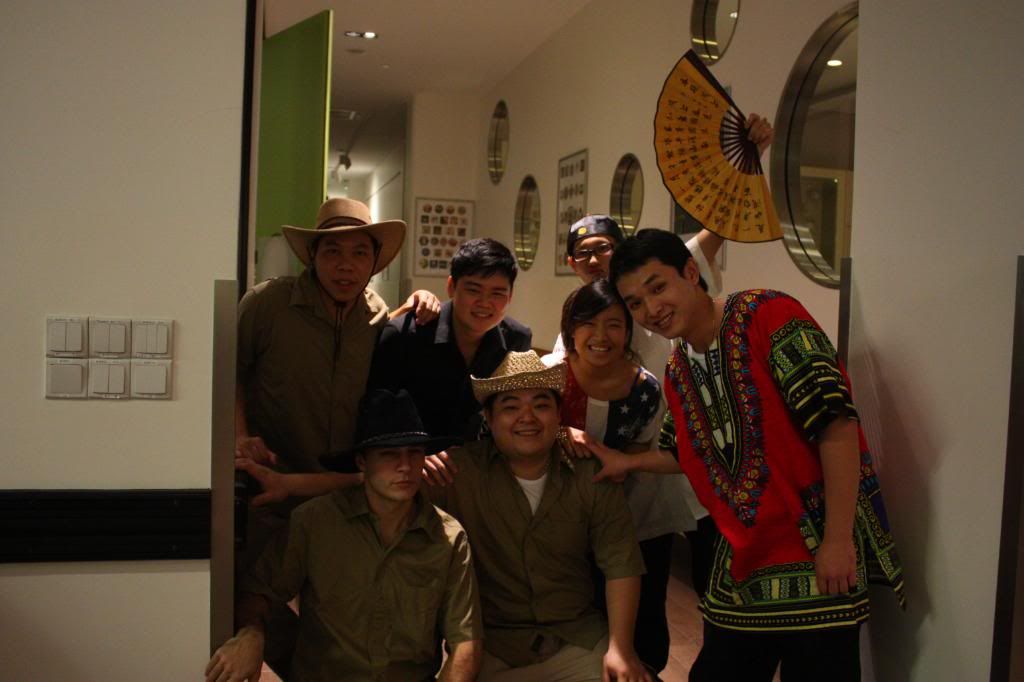 W the other group. Haha they look so cute!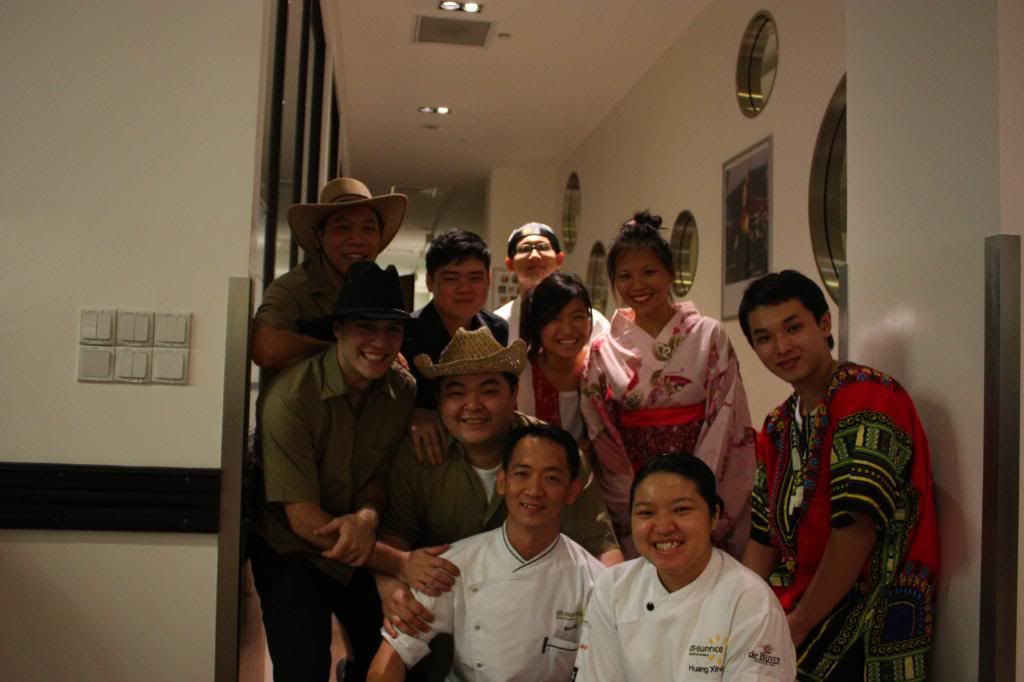 W Chef Boon & Chef Xh! (: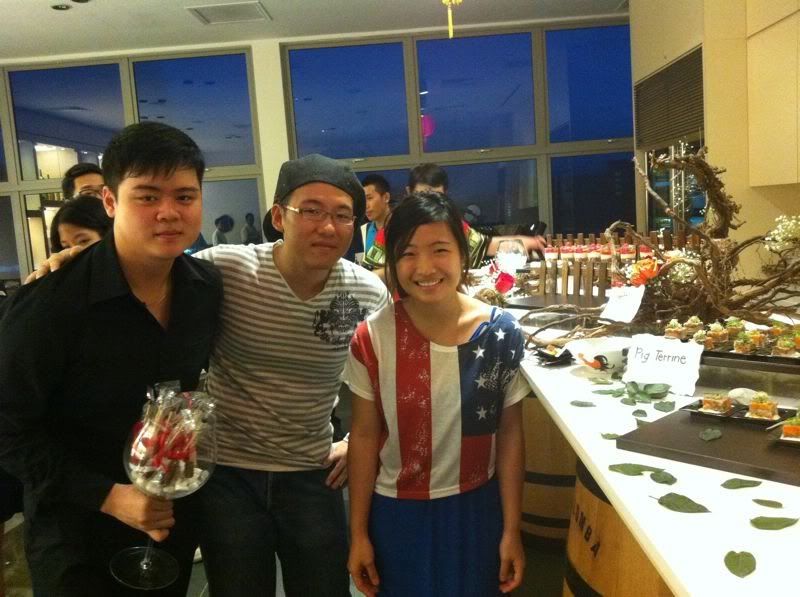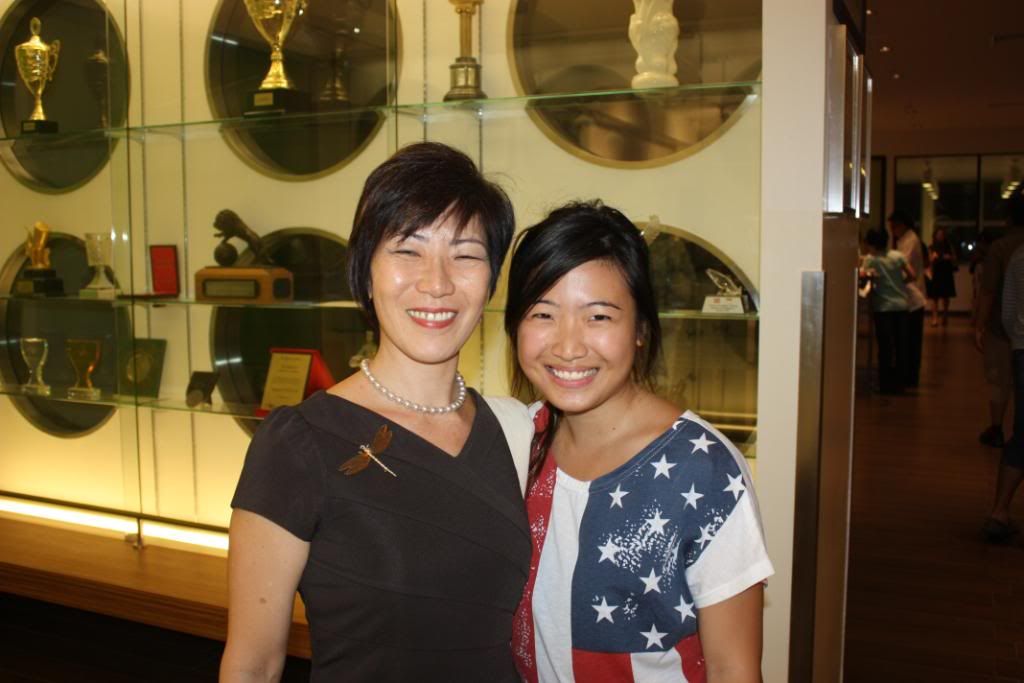 W Momsie! (((: So happy she came! (: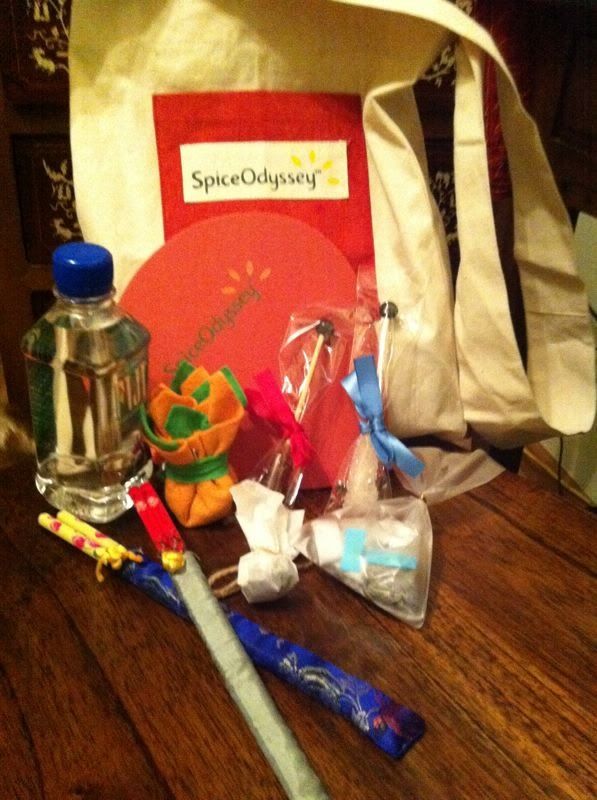 The door gifts my mum got from the various groups.
The bag is provided by the school.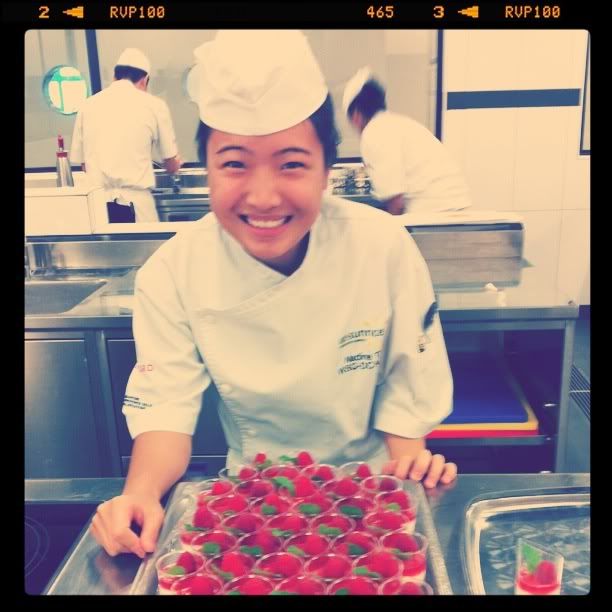 Shall end off a picture of a happy me w my canape! :DDD
It feels so awesome when people come up to u & compliment your dish. It's an instant sense of achievement! (: Though i know my canape is not perfect.. At least i'm glad it made some people happy eating it! :D
Finally i have graduated w a Diploma in Culinary Arts! :DDD YAY! (((: