I have heard abt The Fabulous Baker Boy & read the reviews. Unfortunately, the few times R & i attempted to find the place, we always fail. Idk why but i think the map we used on our phones cant locate them or smthing? It wld show on the maps tt we have reached our destination but the cafe was nowhere in sight.
Until one fine day we decided to find it & this time we wont give up! Hahaha we finally found it! It was a long walk from the carpark though. The walk was worth it. It it directly opposite boat quay!
As we went on a Sunday w/o knowing tt they close early.. We only had 15 mins hurry choose our cake & the kitchen was alr closed so we cldnt try the main course. I have to go back again to try their brunch menu. It looked pretty awesome. Also, if i'm not wrong it is a Halal cafe (: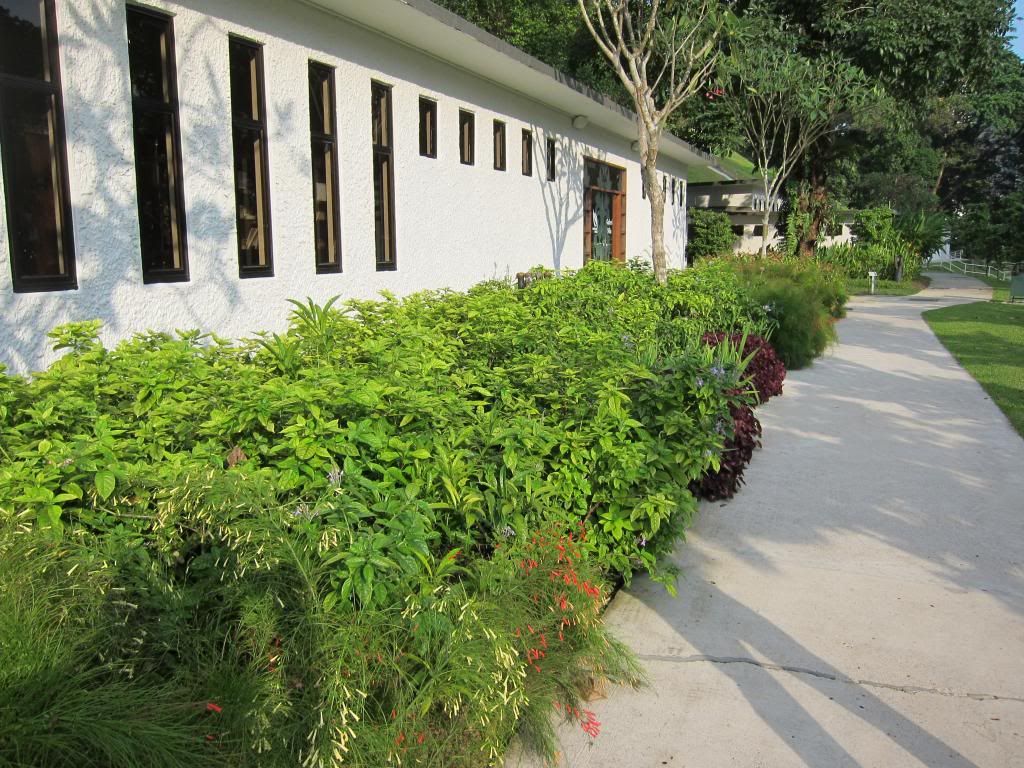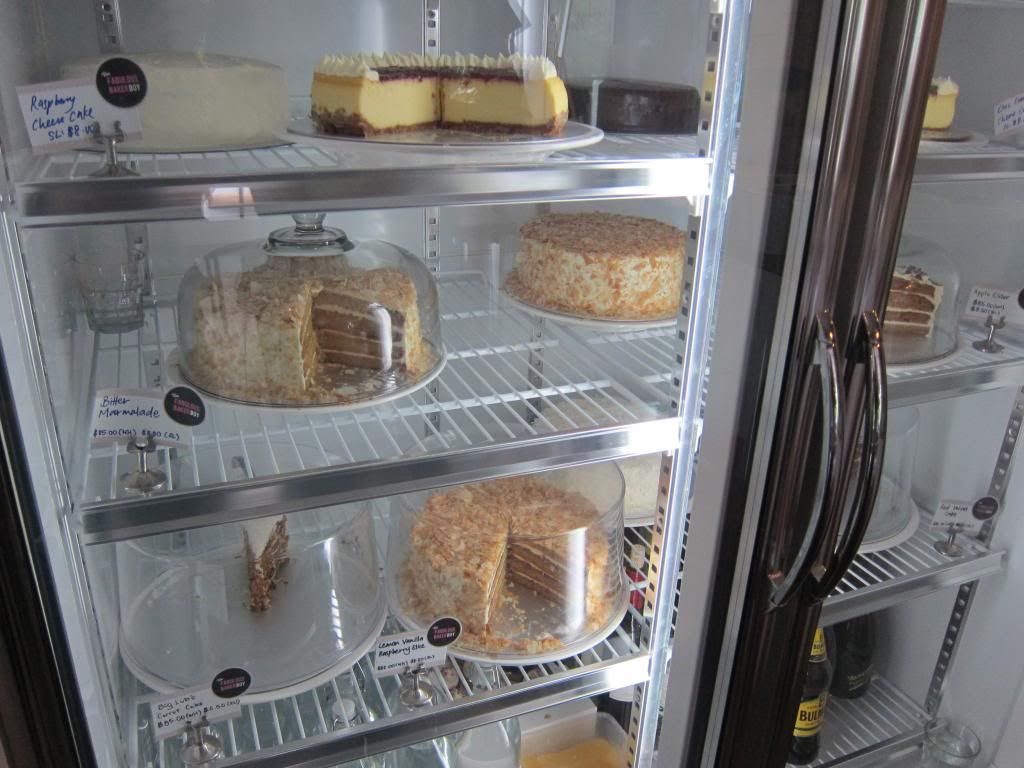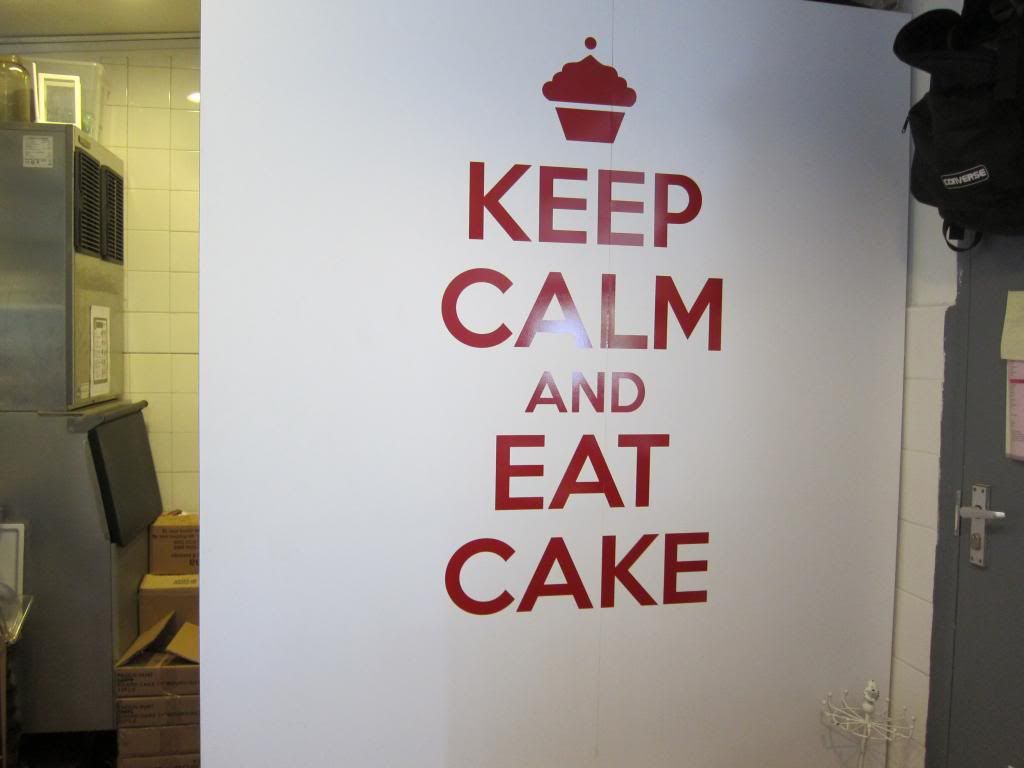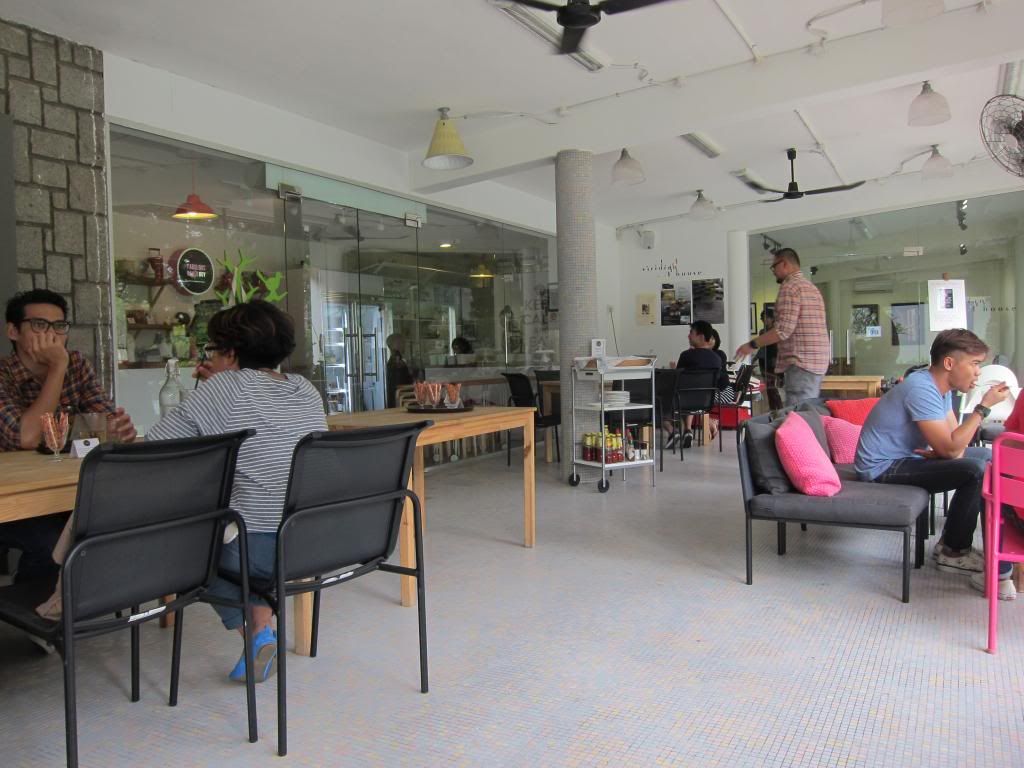 Their alfresco dining area. Very cosy but kinda warm in the afternoon.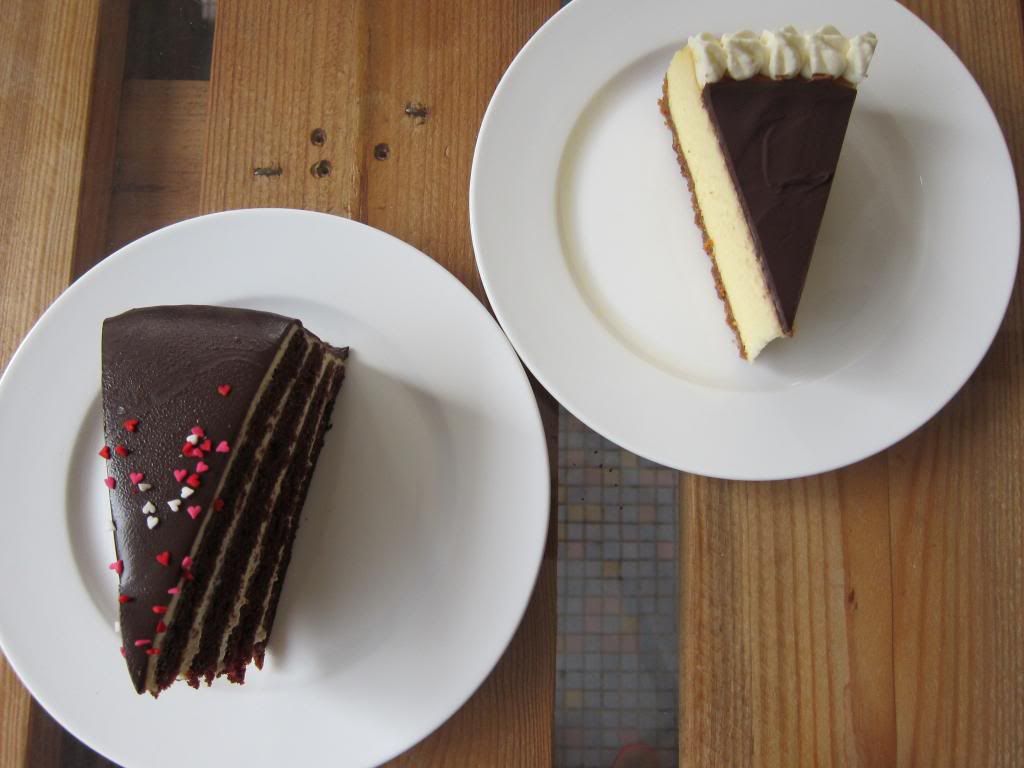 We ordered 2 cakes-
Red velvet & Choc ganache cheesecake.
Chocolate ganache cheesecake.
The cheesecake was creamy & the choc ganache went rly well w it. The one thing i love most abt cheesecakes wld be the crust at the bottom!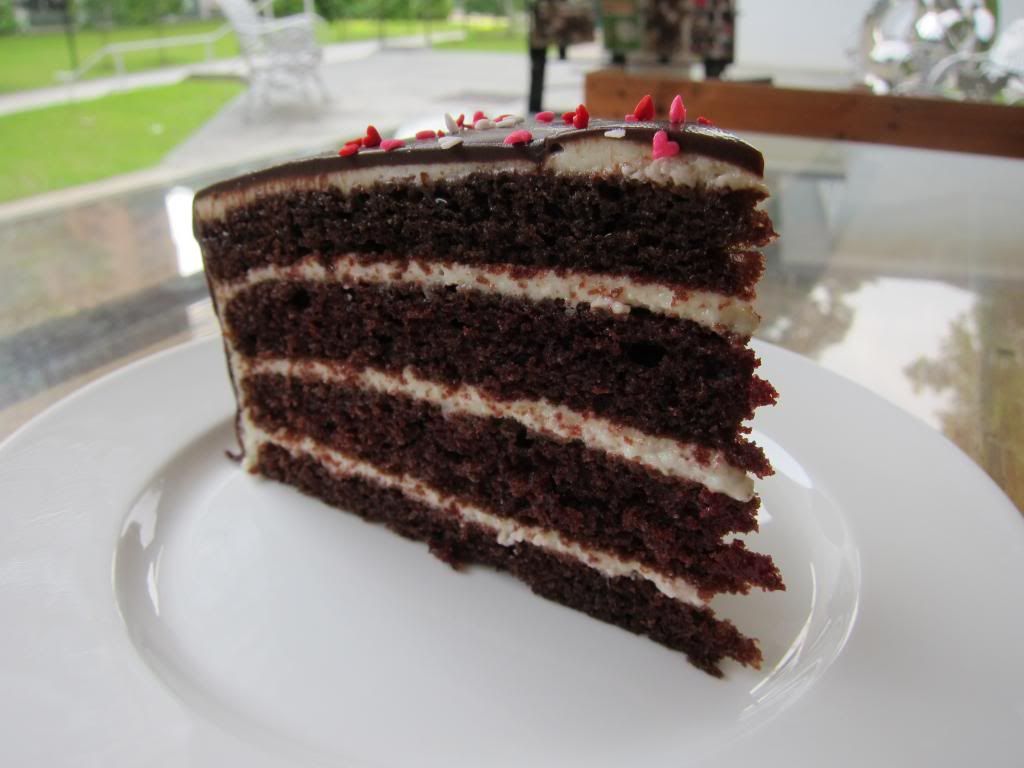 Red Velvet Cake!
This is a MUST TRY cake!!! The cake was sooo light & fluffy! The best red velvet i've ever eaten, really! R & i loved this the most!