I love floral clothings if u realise most of the clothes i wear hv flowers all over. Hahaha. I don't hv the time to go shopping cause of the line i work in. On my off days i wld sleep in till pretty late. I treasure my off days v much okay! & If i'm not lazy & feel like dolling up, i will go all out. Hahaha.
So anw, i chanced upon a Floral peplum top by
Secondskin
. I love the colours on the top & the now trending peplum! It's so pretty! I got quite a no of compliments when i wore tt top out tt day.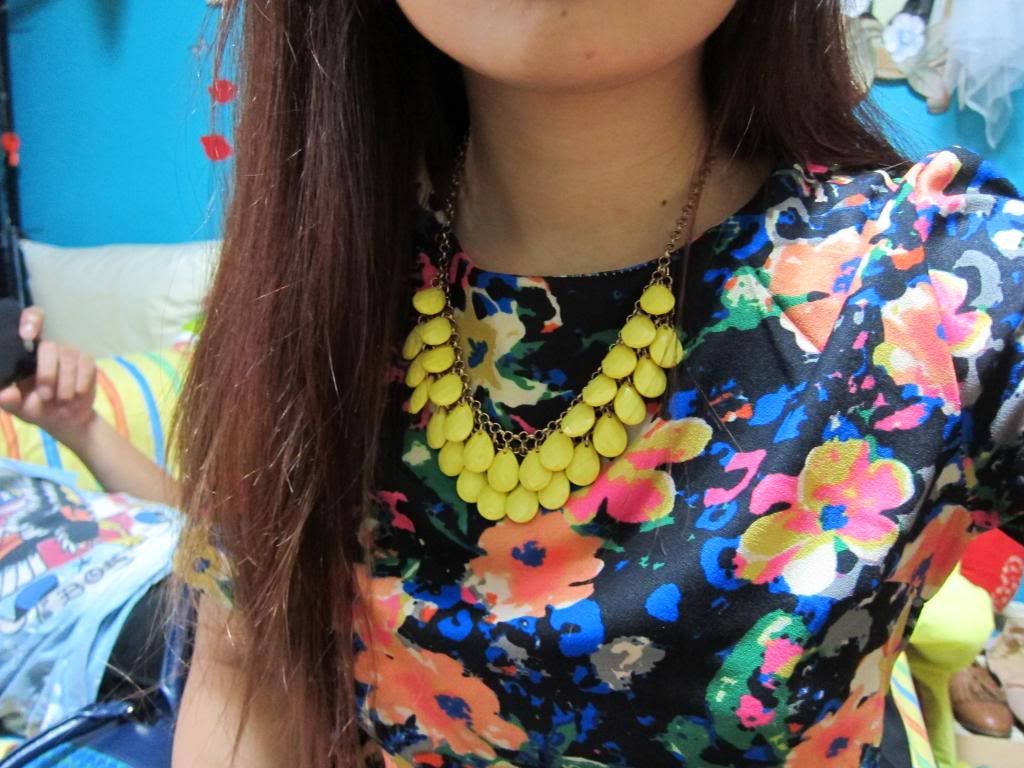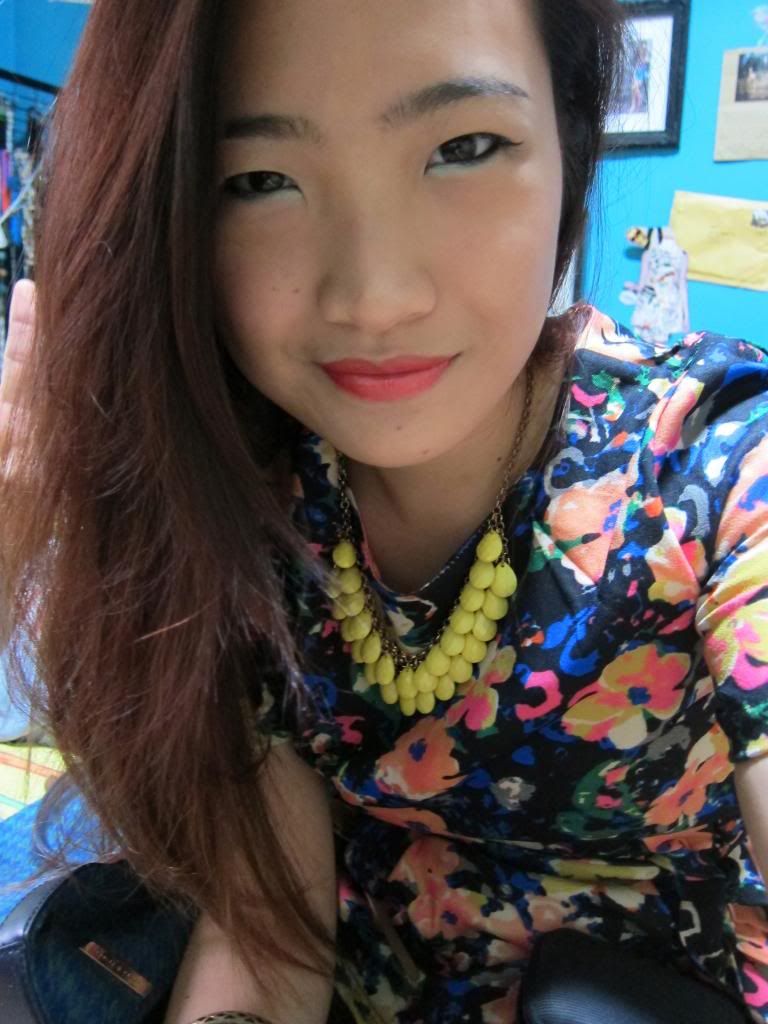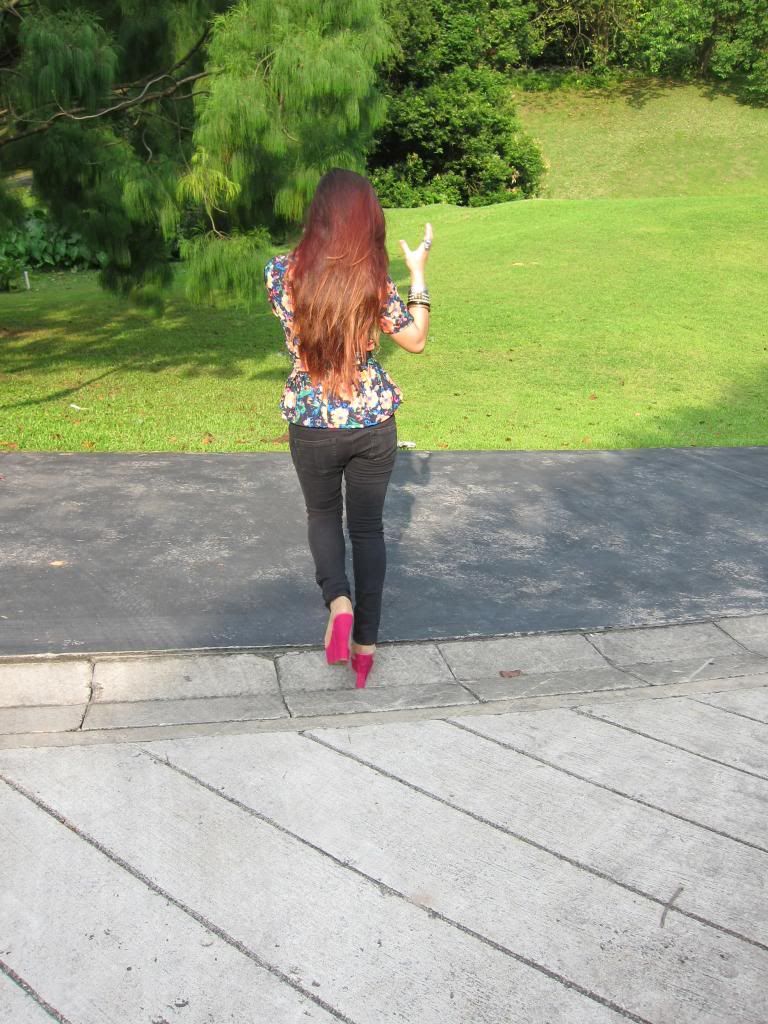 I can't believer this is how my hair looks like from the back!! SO NICEEE LA ZOMG!! Hahahaha ok damn bhb i know. But srsly, it's damn nice. LOL! Ruby red on the top & blondish brown at the bottom.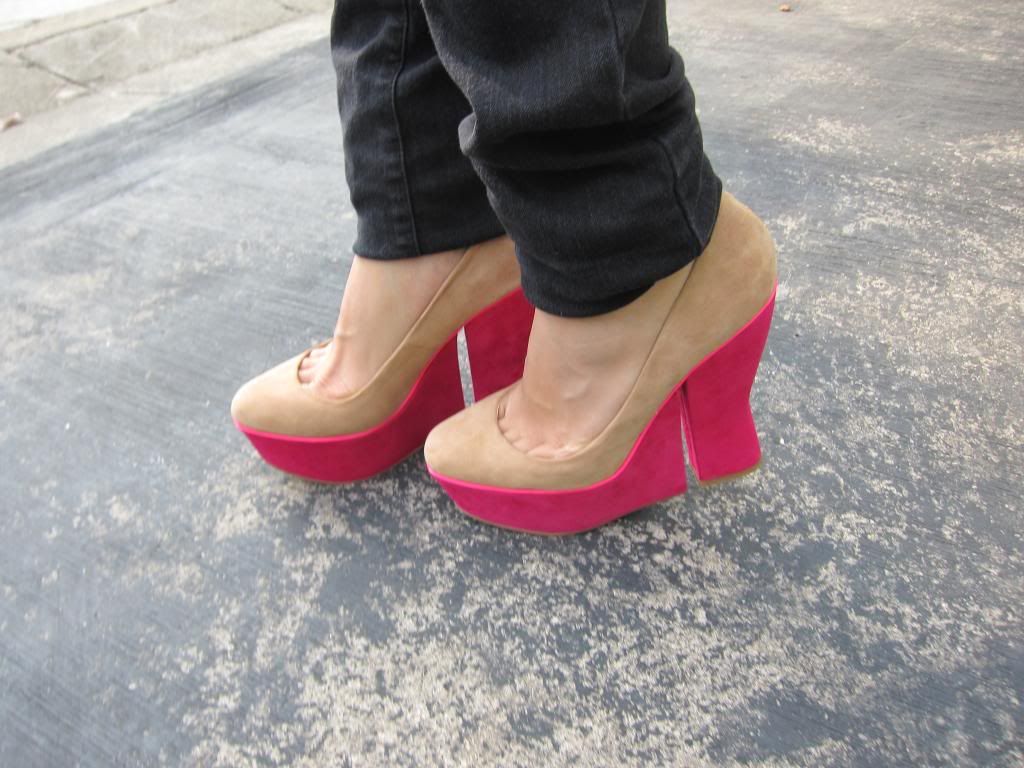 Heels were bought from
solestruck
. It's actually an ankle buckle heels. Can't see from the pic as my jeans are covering it.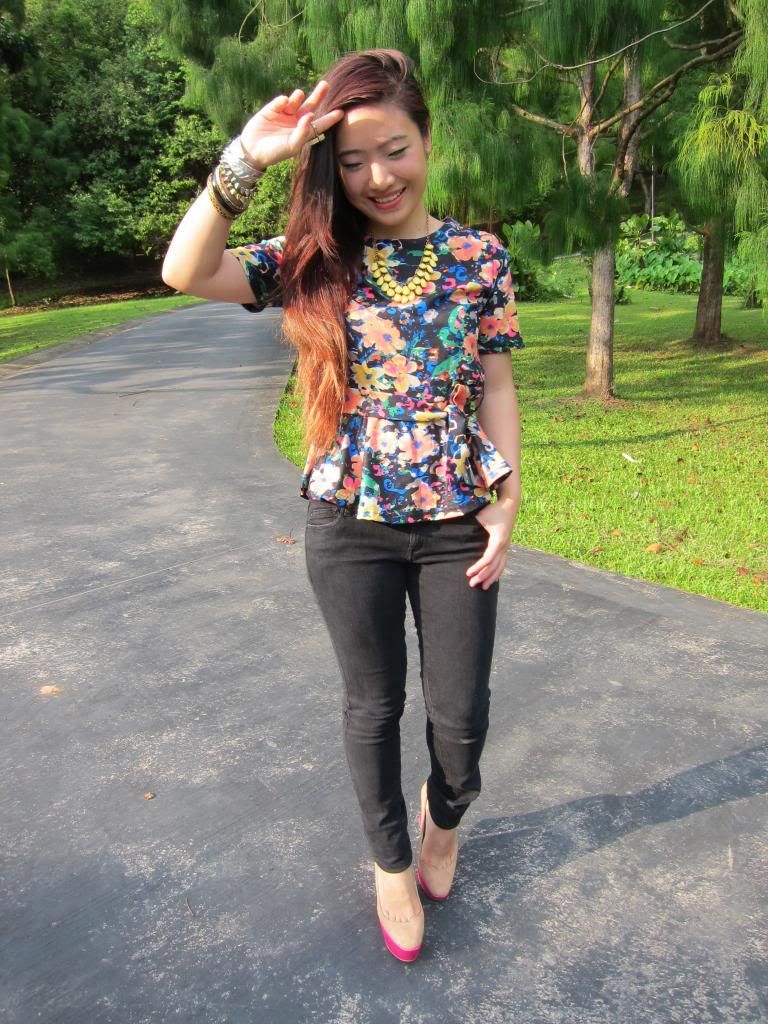 Jeans: Mango