On the night of R's birthday, we had dinner at Morton's steakhouse! I called to make reservations a few days before & told them it was for a birthday celebration. The staff informed me tt they wld give us a complimenatry dessert. Upon reaching the restaurant, we were shocked & yet overjoyed to see R's name printed on the menu. Also, they went the extra mile by decorating the table a lil bit.
As for the food,
HEED MY ADVICE PLS
!
Order only ONE main course(steaks in particular) to share between 2 ppl.
*Trust me it's MORE than enough i swear!*

Do NOT order a side dish if you decide to order mains individually.

When the waiter ask if u wld like to drink Sparkling/Still water, js ask for tap water if u aren't fussy w drinking from the tap. If not, pay $14 for a bottle.
The major thing i was pretty upset w the restaurant abt wld be tt the few staffed who tended to us from the sart of the dinner service, DID NOT explain the menu to us. When we ordered steaks for both ourselves, the male waiter who took our order DID NOT take the initiative in informing us tt it may be too much for us as it is a huge portion.
When we were eating halfway through our steaks, i heard a waiter(whom i assume is a manager cause he was wearing a blazer) telling a group of ang mohs before they even ordered tt maybe they cld consider sharing the steak as the portion is huge & he can show them the size of the steak if they'd like to see it. I was shocked & insulted when i overheard tt. Cause none of the staff told us. Idk if it's cause they see us so young & decided to squeeze us of our money but, i wld hv liked it if they'd explained the menu to us right BEFORE we started ordering!
All in all, despite tt, we did hv a wonderful time spent at Mortons. The female waiter who served us aft our mains were served was a real gem tt night. She made conversations w us & ensured our dining experience there was a good one.
Mandarin Oriental Singapore
5 Raffles Avenue
Marina Square, Singapore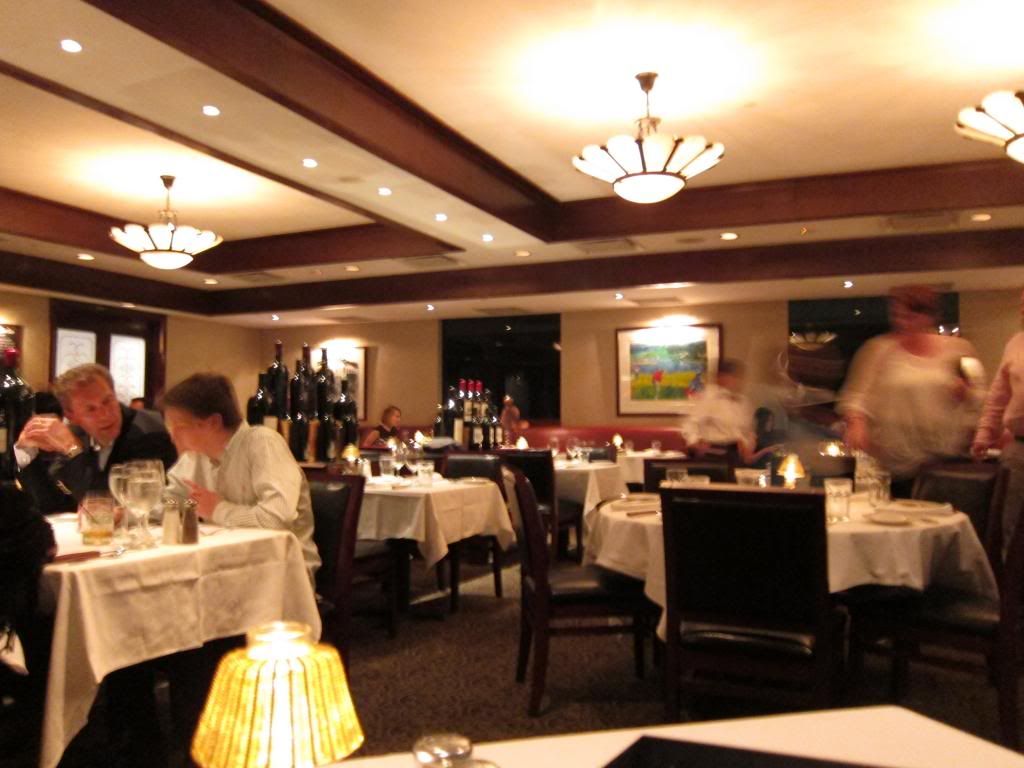 The staff were so sweet! They decored the table by putting coloured confetties all over. It was so pretty!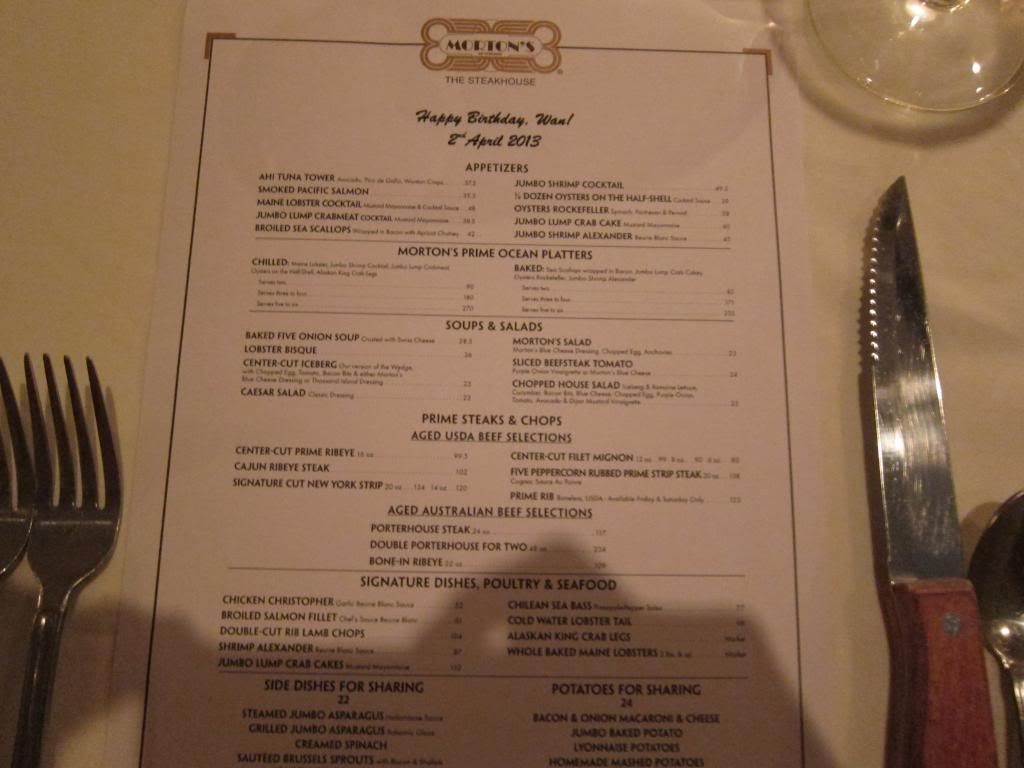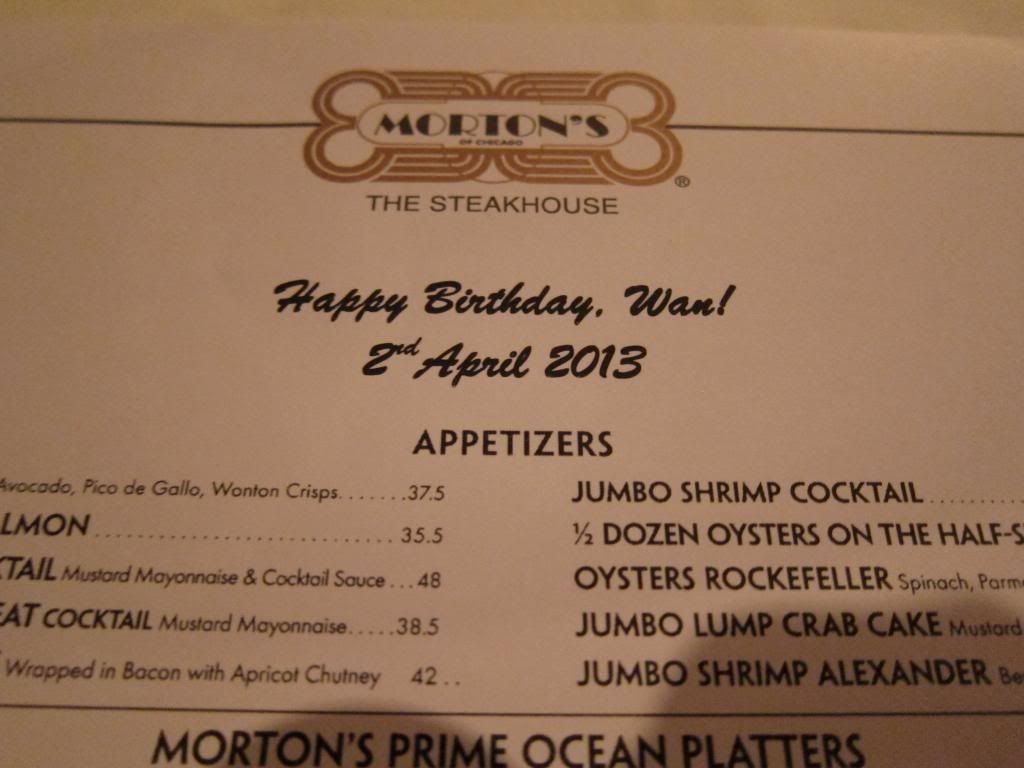 They even printed a "
Happy birthday Wan
" on the top. Restaurants who go the extra mile by doing little gestures like these are worth ur time & moolahs (: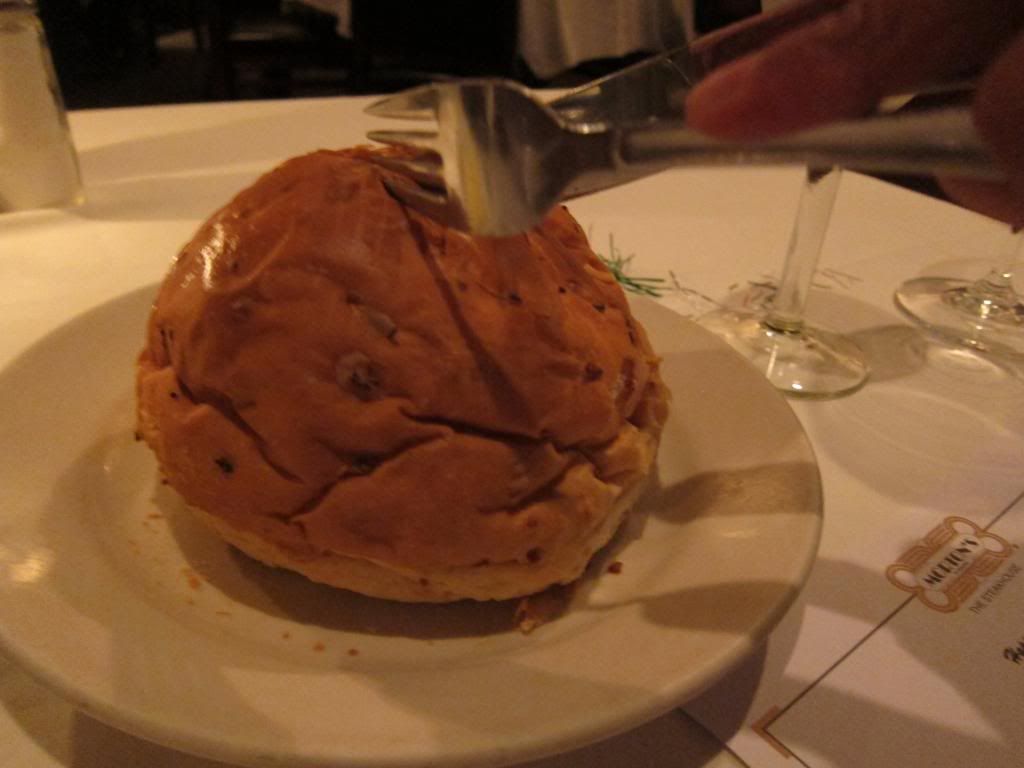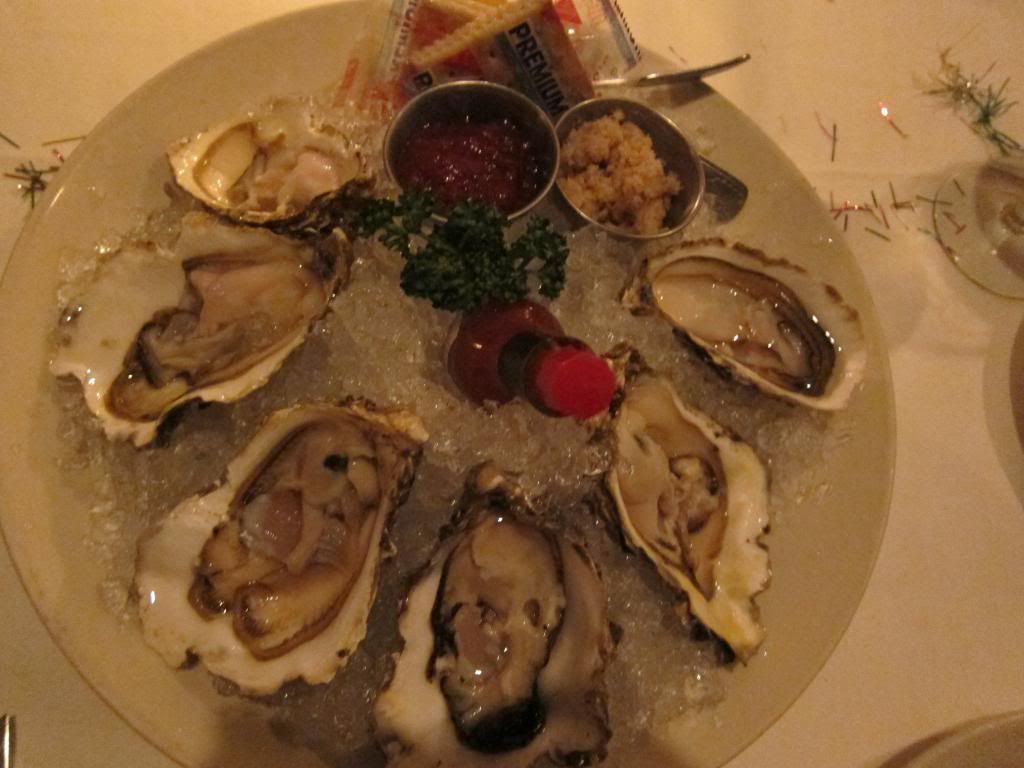 Appetizer: 1/2 dozen Oysters ($38)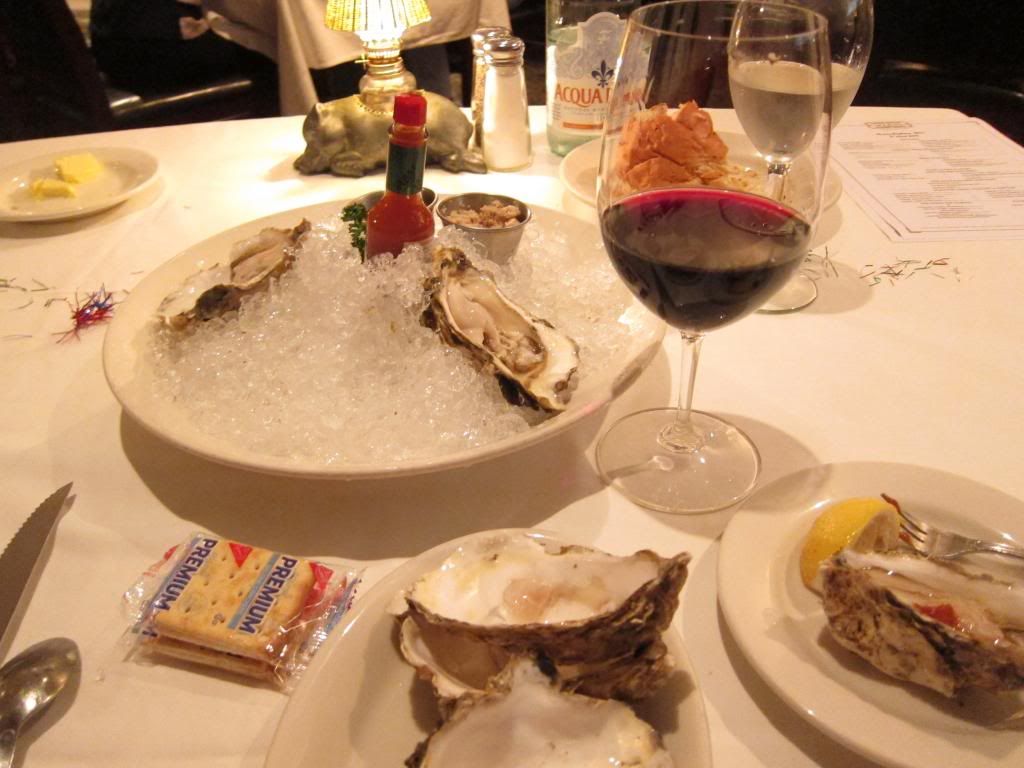 Glass of red wine: CS Beringer FE ($23)
Medium-bodied. Went v well w our steaks! (: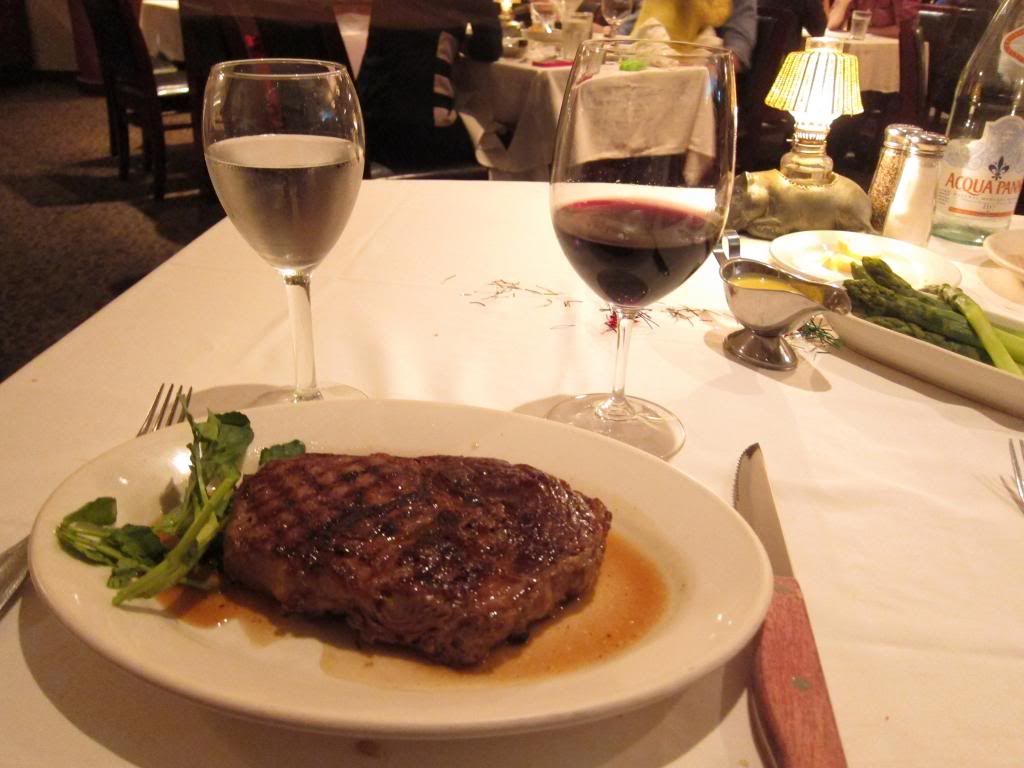 Ribeye steak ($99.50)
The steak was huge!!!! I am amazed tt i managed to finish at least 3/4! I was struggling halfway through man. BUT, i wld say it's worth ur money! Cause it was damnnnn good!!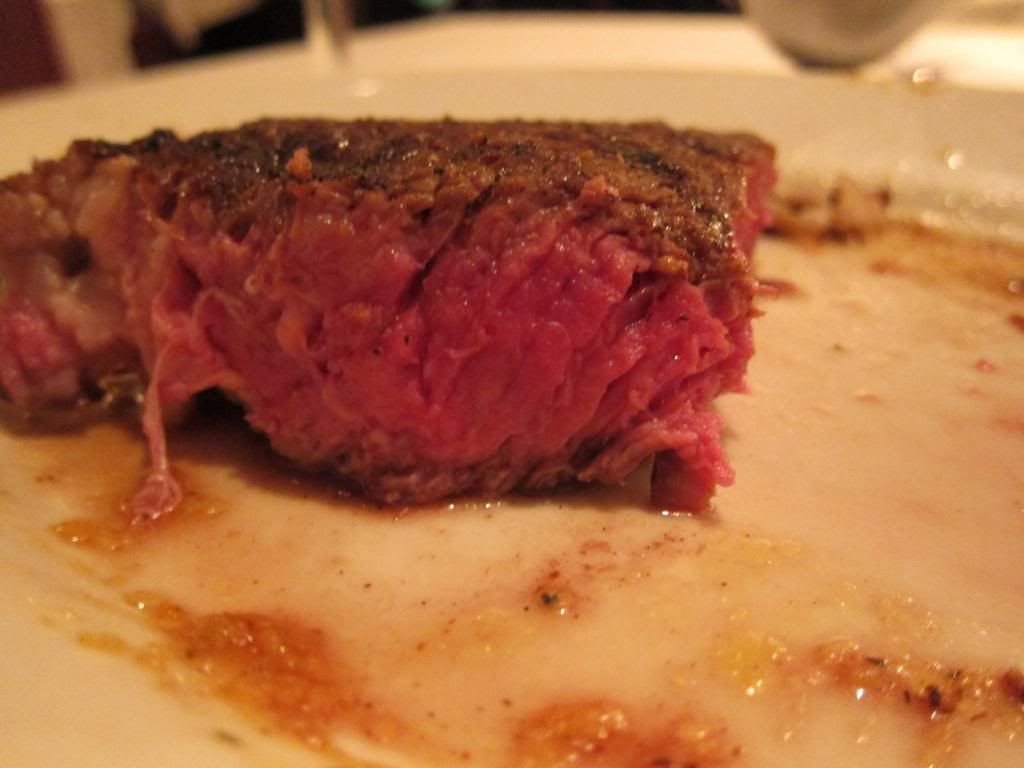 Medium rare! Js the way we like it! Hehe :D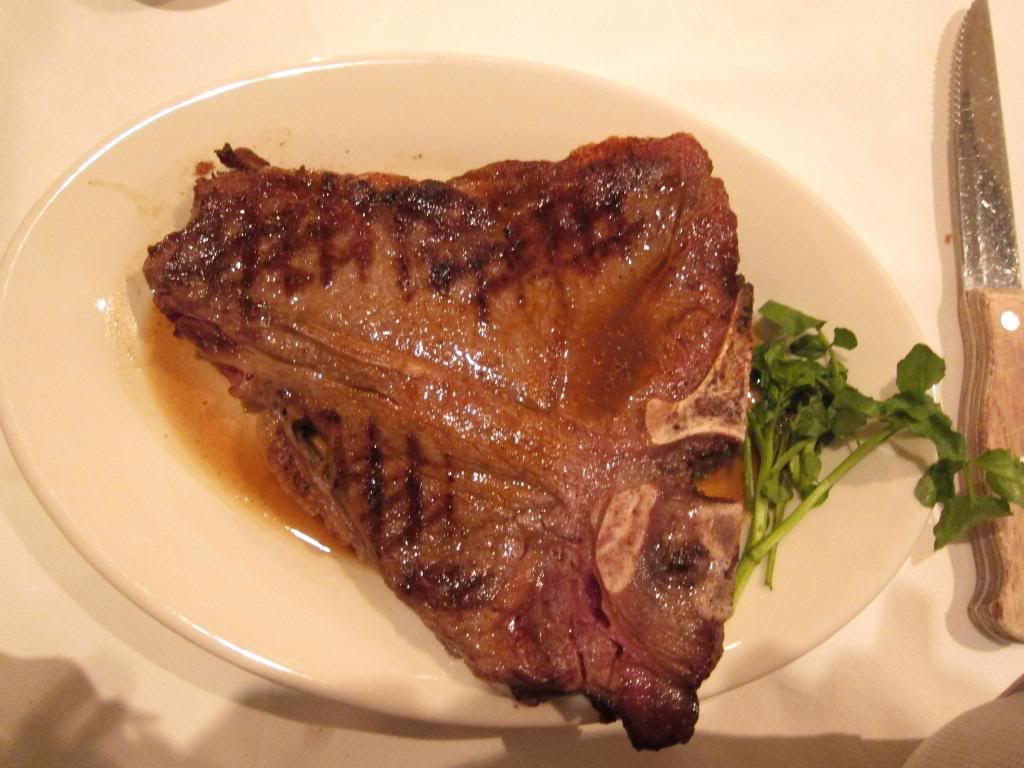 Porterhouse steak ( $117)
Ridzuan & i loved this steak very very much! The marbling of the steak was evenly spread out & every bite was tender & juicy. R too, had a difficult time finishing his steak. But it tasted so damn good i swear!!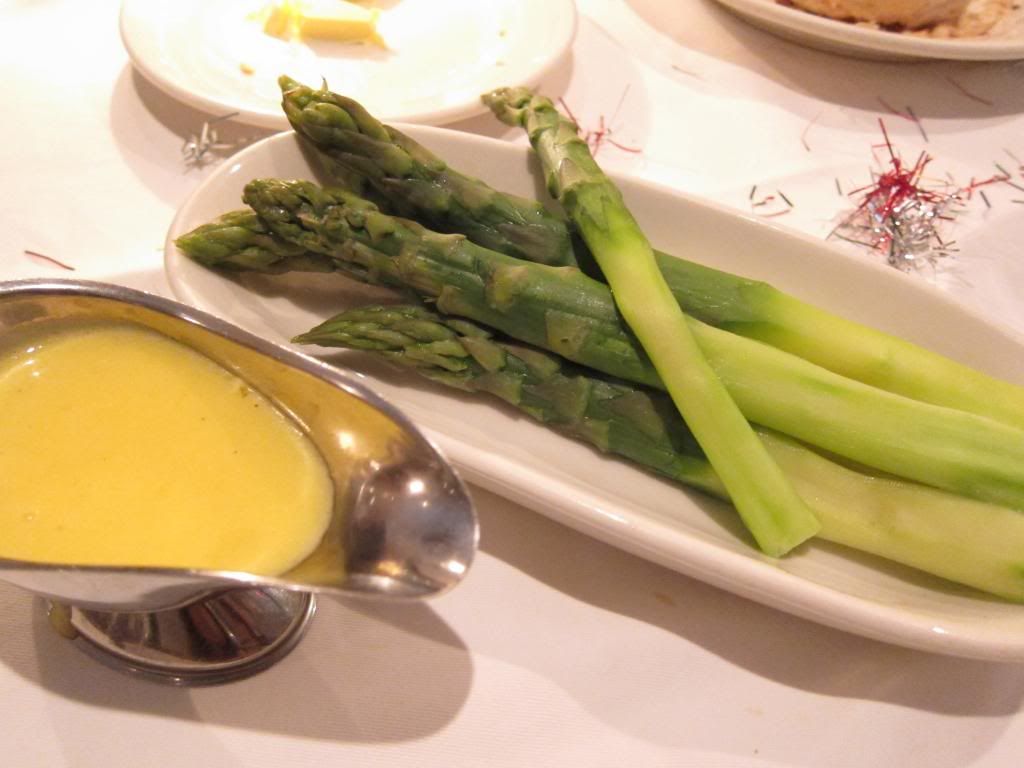 Steamed asparagus served w hollandaise sauce ($22)
The asparagus was cooked perfectly! Not too soft which i dont like. I kinda regret ordering this though. Alr struggling to finish our steaks & yet i go order a side dish. Zzz.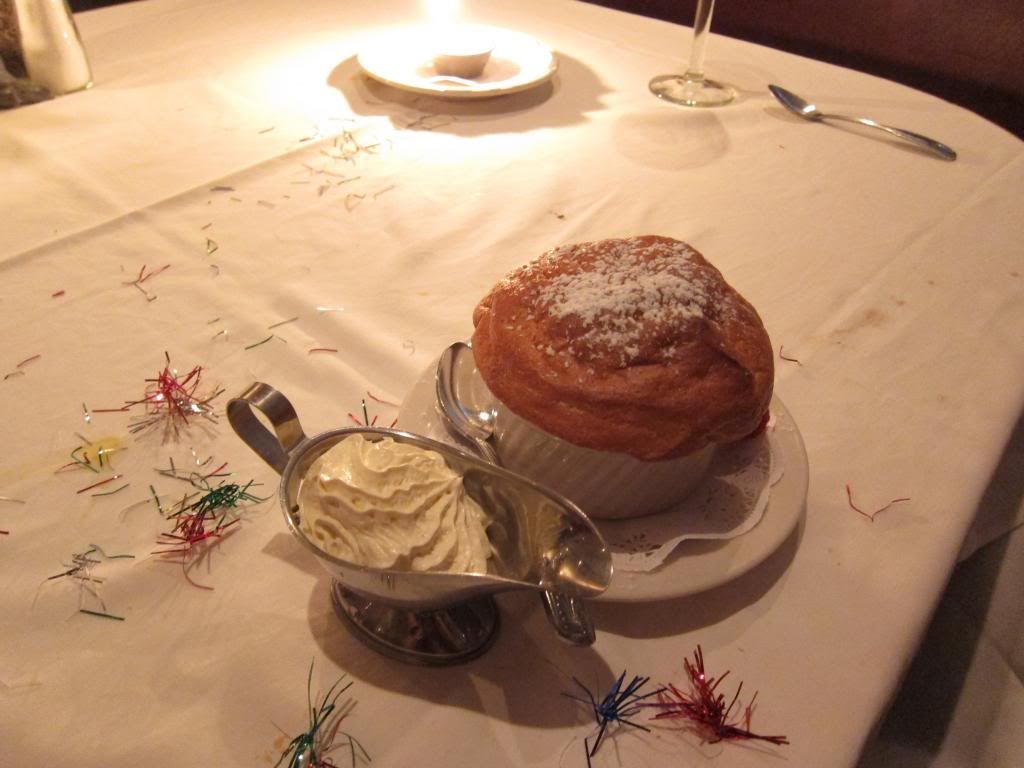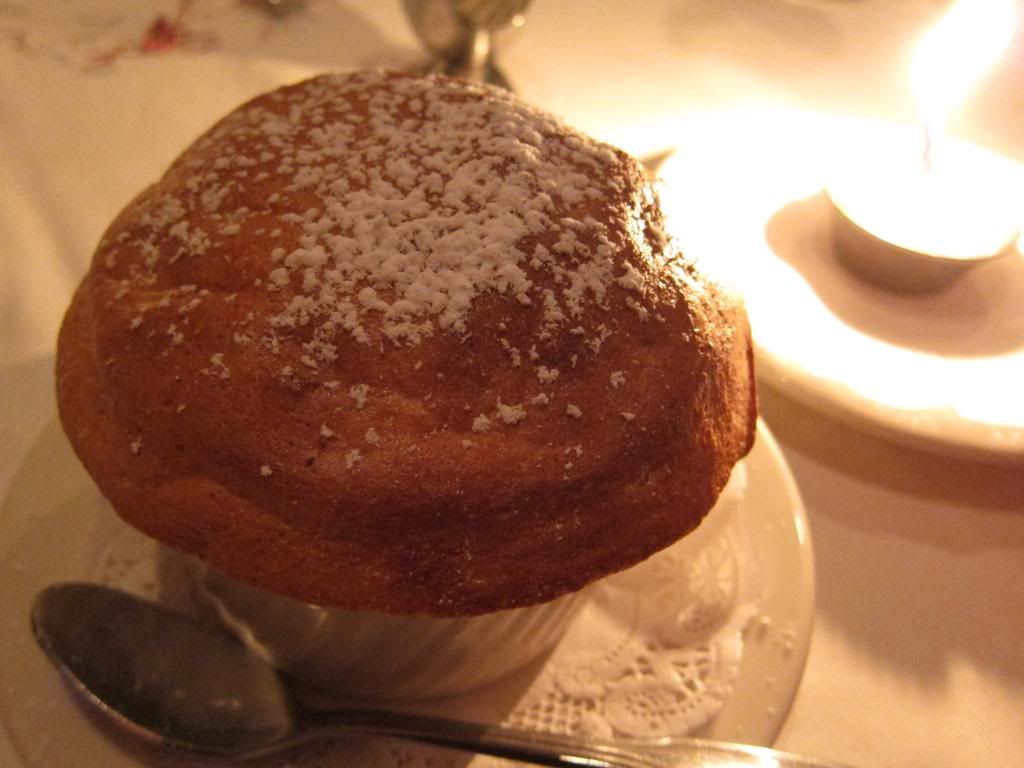 Raspberry souffle ($18)
The souffle's SOOO darn yummy! Ate it w the chantilly cream & it was a perfect combo! Very light & fluffy. This was given to us as a complimentary since it was R's birthday (: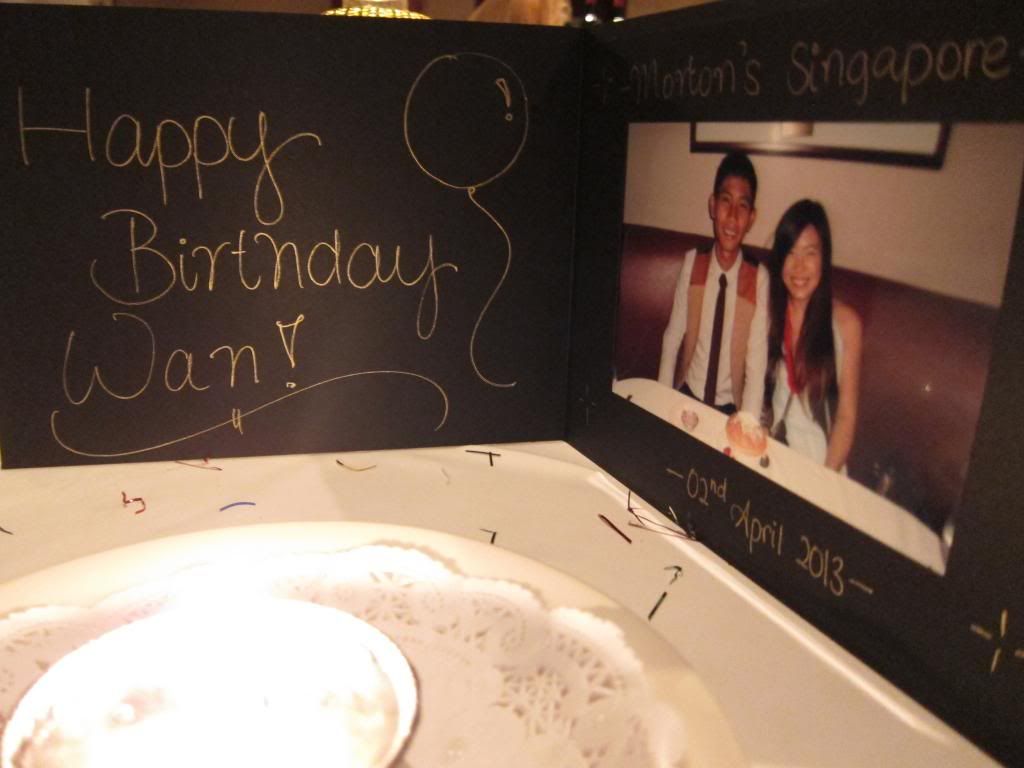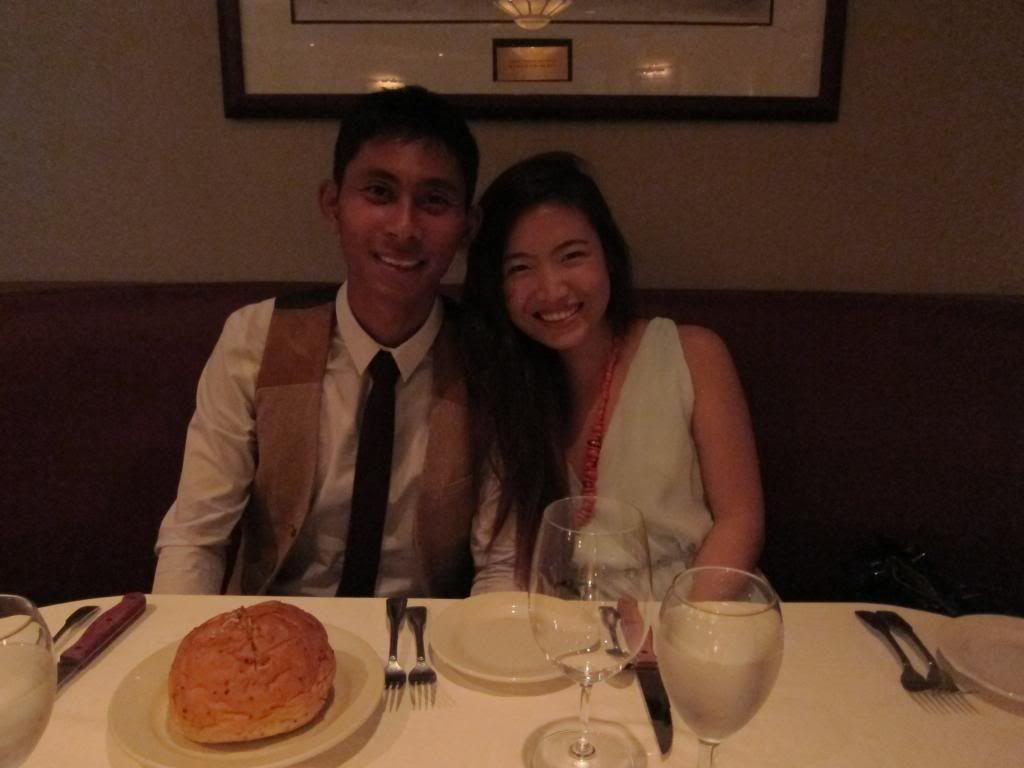 This kind service staff was a gem the whole night. She made sure we enjoyed our food & everything was well taken care of. She was showing us the desserts they have but we were too full by then.
We had a great dinner & this wld def rank as the best dinner we've had. Though the total bill came up to a whooping $368.. I ordered too much w/o knowing i over ordered. Still, i wld say dining at Morton's Steakhouse was worth it! The level of service, quality & quantity of the food def exceeded our expectations! We were pretty much blown away.