Easy steps on making a cupcake, with everyone's favourite flavour-
NUTELLA
! (:
Cupcake recipe:
3 1/4 cup Cake flour, sifted
4 1/2 Tspn Baking powder
1/4 Tspn salt
*Combine the above in a bowl*
1 Tbspn Vanilla extract
1 Cup Milk
*Combine the 2 ingredients above in another bowl*
1/2 cup + 6 Tbspn unsalted butter
1 3/4 cup sugar
5 Large Egg whites, room temp
Whisk the egg whites till stiff peaks form, & set aside. (Be careful not to overmix!)
Using an electric whisk, cream butter & sugar in a mixing bowl till it's light and fluffy.
Add in the dry ingredients (flour, baking powder & salt), alternating with the wet ingredients(milk & vanilla extract).
Fold in the egg whites into the batter using a spatula until it is well combined.
Fill up the batter till it reaches 3/4 of the cupcake casings & bake at 180C for 20mins.
How to tell when the cupcakes are cooked?
Insert a toothpick into the cupcake & if it comes out clean, it is done! (: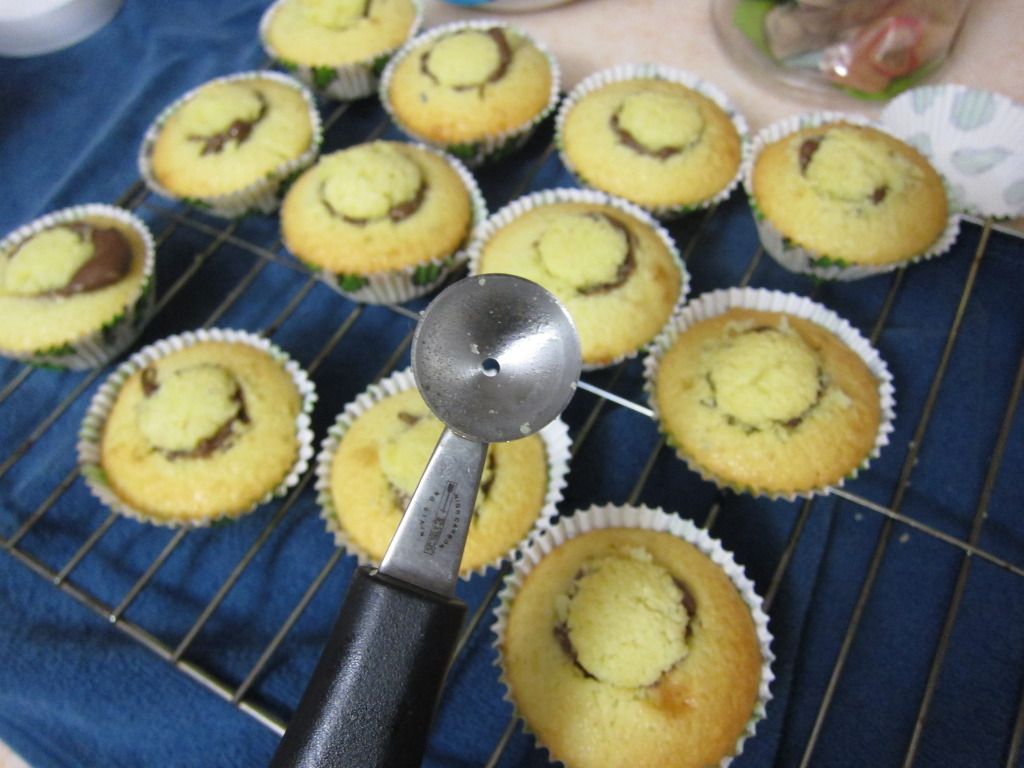 Using a melon baller, scoop out the middle of the cupcake & set it aside. (Do not throw it away!)
Scoop a small tspn of nutella into the middle.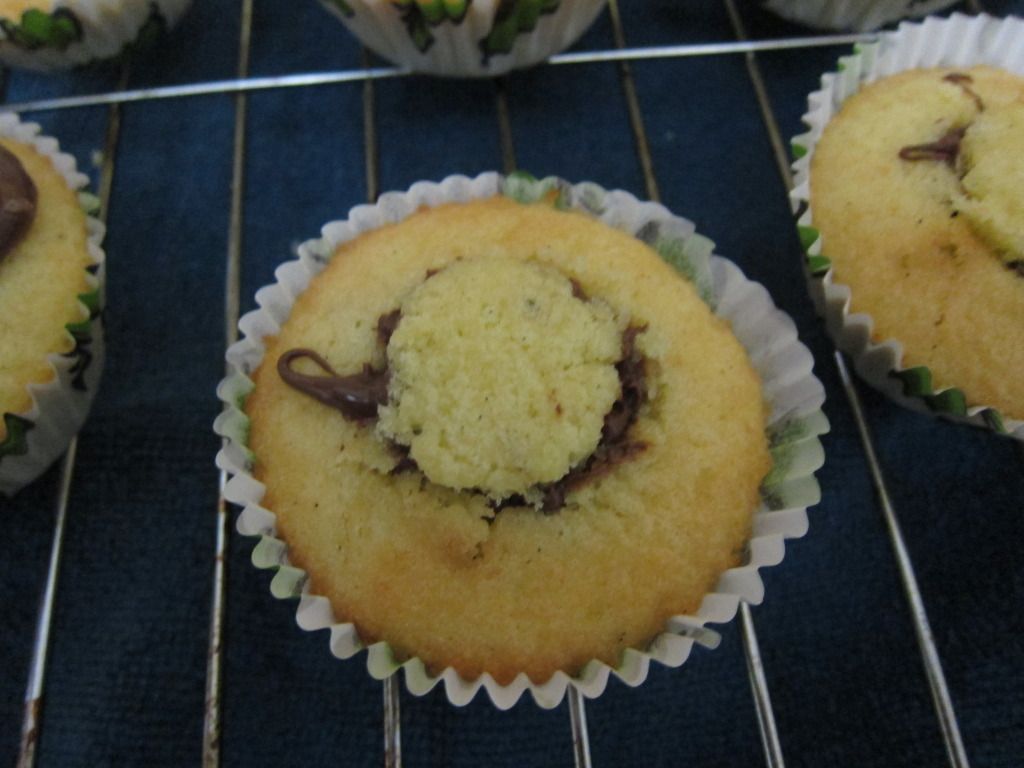 Cover the hole filled w nutella filling w the part u scooped out.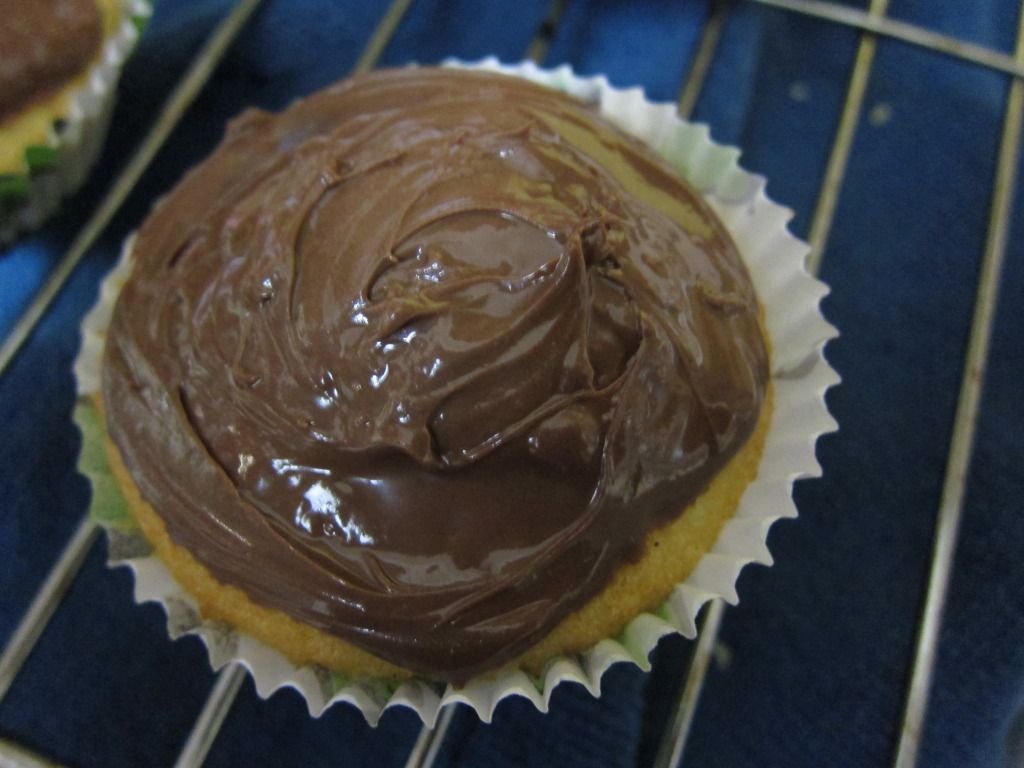 Spread w more nutella goodness & you're 3/4 done! (:
The rest wld be up to your imagination on how u wanna decorate the cupcake! (:
This is how i did mine (:
Hope this post on '
How to make Nutella Cupcakes'
was helpful (: