Took care of a few months old cat for 1 night. It was kinda cute though. I even bathed it! Haha. Lest i wldn't allow it in my room. DouDou was mad jealous. The cat kept me awake the whole night. Kept jumping onto my bed & slept right beside my head on my pillow! If tt wasn't bad enough, it kept purring non stop!!! So irritating! How to sleep in peace??!
Ok i just don't like cats. I took care of this one cause it was in a bad fight & i took pity on him. Was being nice. Even fed it Tuna & Milk. Plus i even made him a comfy bed w toys(strings). next morn, DouDou barged into my room & started barking until Tash woke up & she led her to my room js to show her there's a cat in my room. Haha so cute. Tash immediately went '
Eeee a cat! Mum's gonna kill u if she finds out.
' Haha whole family nt a fan of cats. We're more to dogs! (: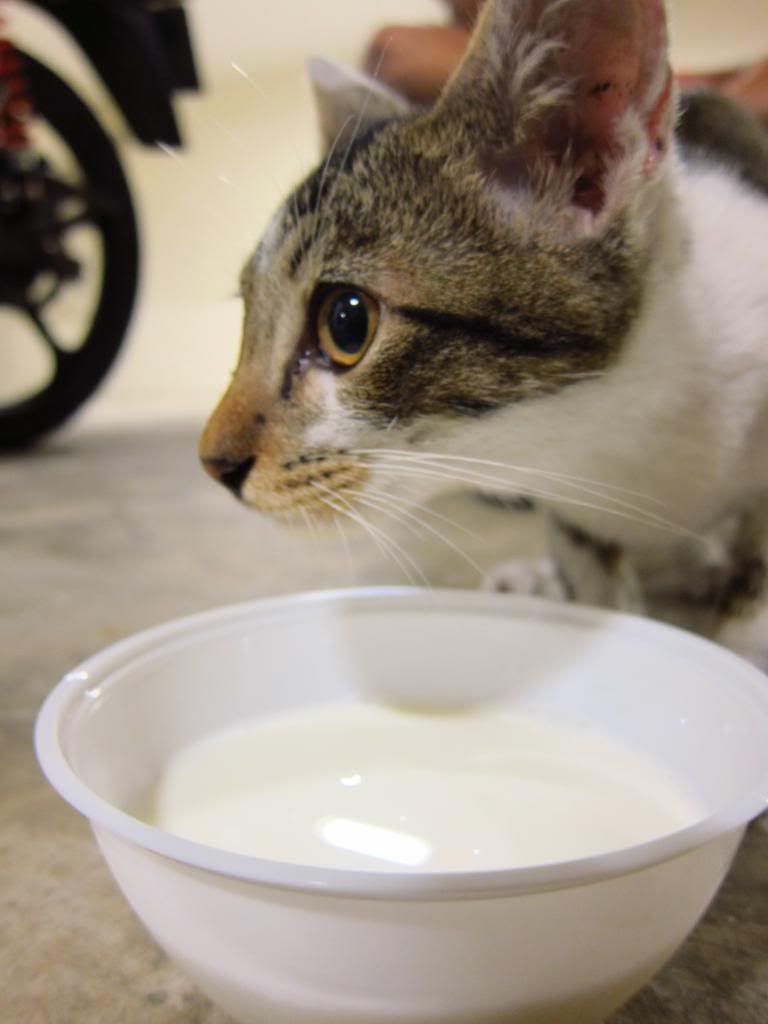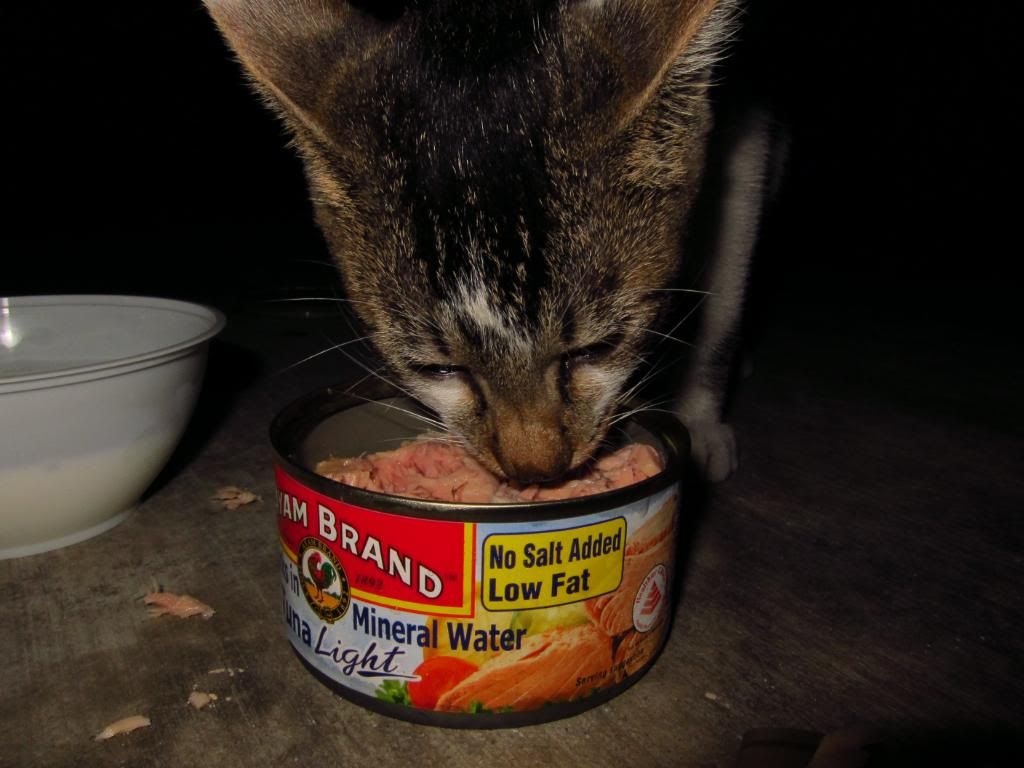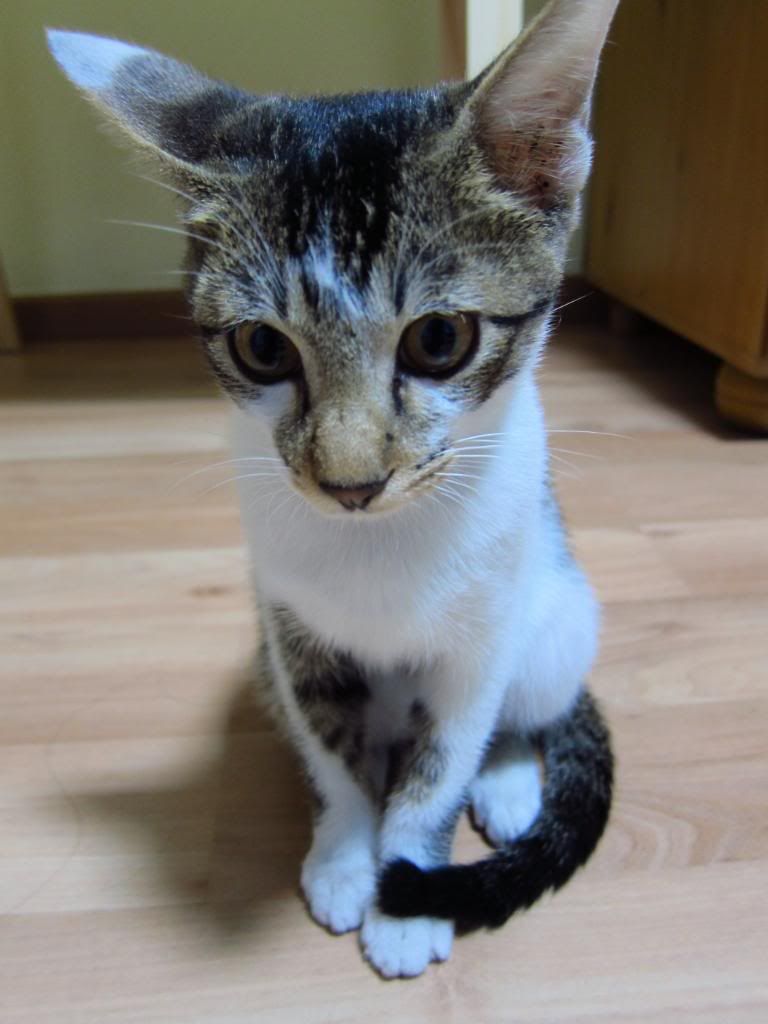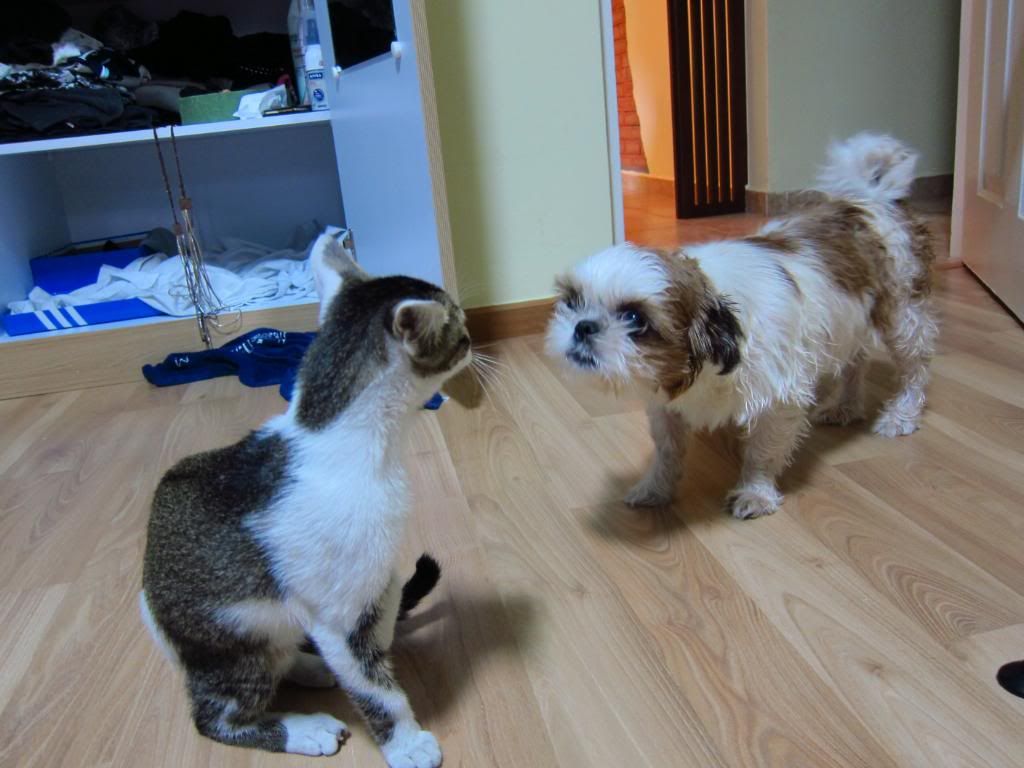 DouDou very keen to play w the Kitty. Lol.