Hello! Am gna do a post on how to bake a basic birthday cake, & how to decor it! It's real simple! All you need is..
Ingredients:
3/4

cup

Unsalted butter

, softened

1 1/2

cups

Sugar

2

teaspoons Baking Powde

r

2

teaspoons Vanilla Extract

4

large Eggs

2 1/4

cups All Purpose Flour

1

cup

Milk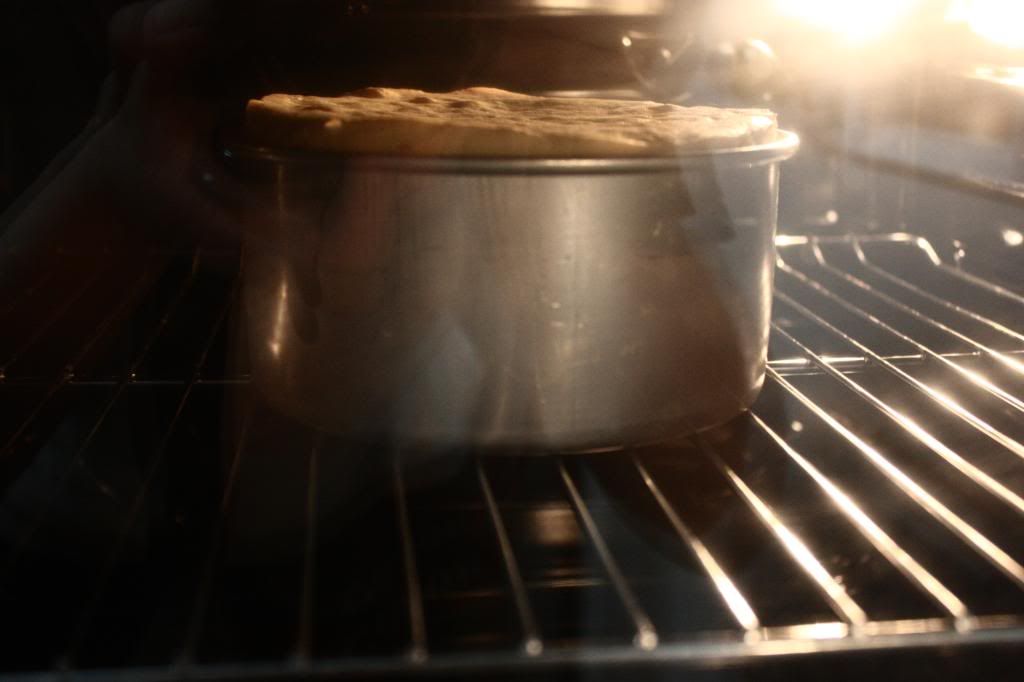 To check if the cake is cooked thoroughly, insert a toothpick into the cake. & If it comes out clean, the cake is done!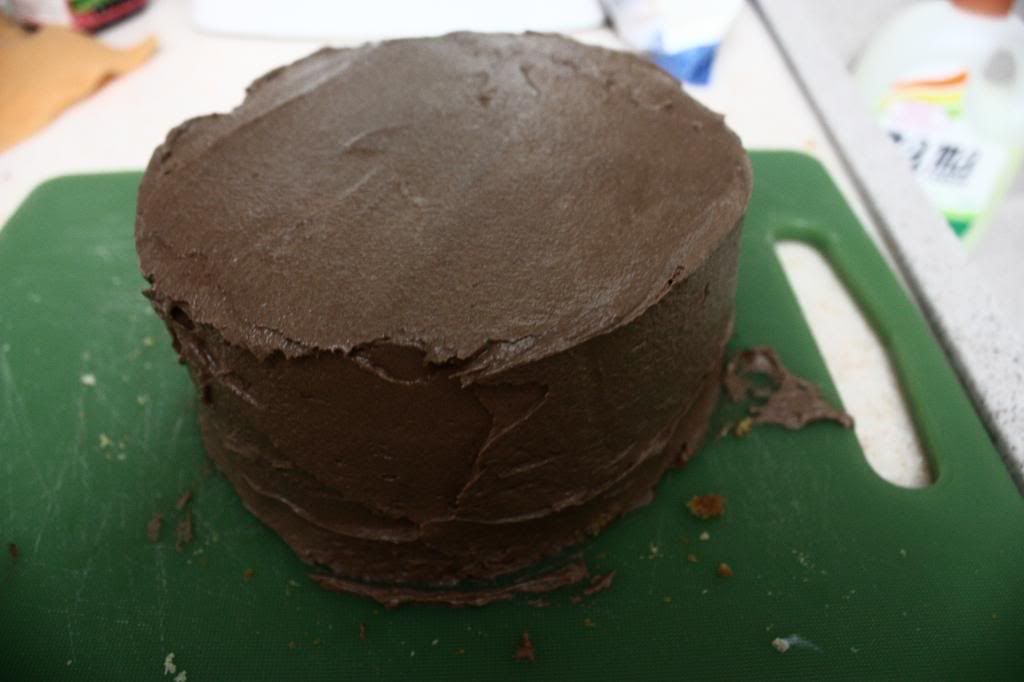 Coat evenly with Nutella.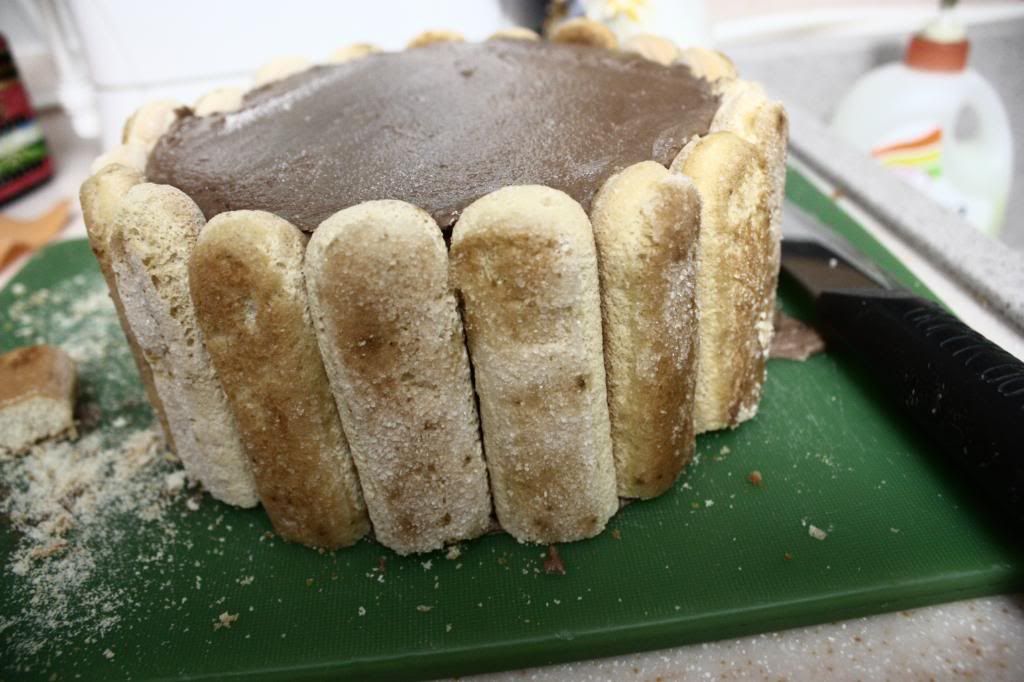 Stick the sponge fingers into the sides of the cake. (Cut the sponge fingers to the correct length of the cake, allowing some space for it to stick out. As seen from the pic above.)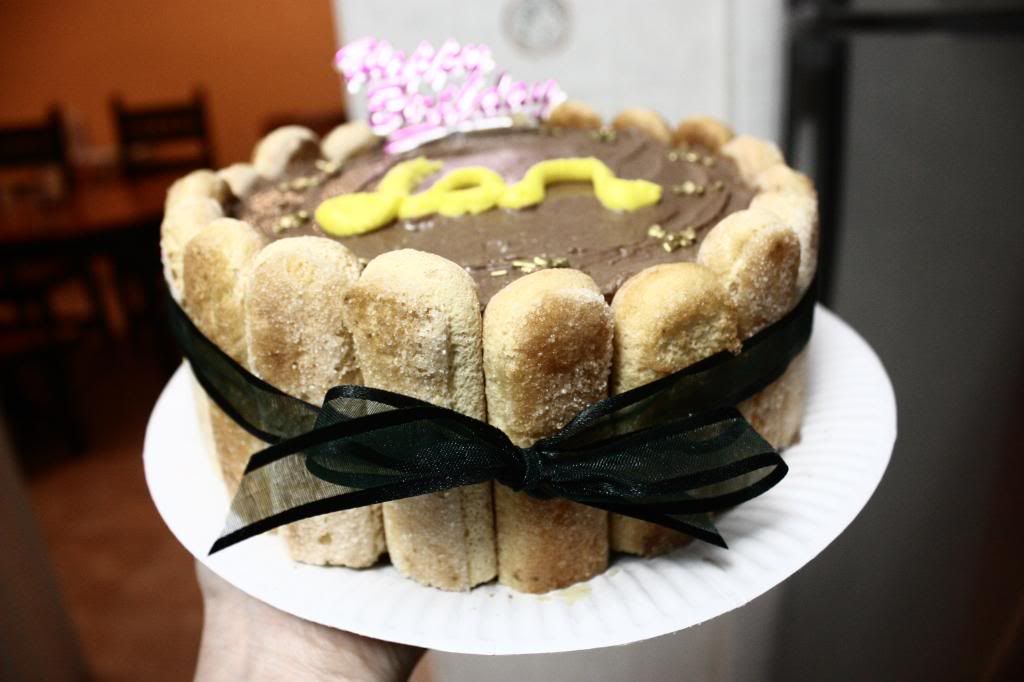 Use a ribbon to tie around the cake. This is to ensure that the sponge fingers stick nicely to the cake & nt fall off!
TA-DA! It's done! (: Use Royal Icing Sugar to write whatever you want!
It's as simple as that! (: Enjoy baking for your loved ones! (: If you've got any queries, js ask over at my formspring! (: