After our hike up Mount batur, we had lunch at a floating restaurant. Which, we moved to land instead as i hv motion sickness & the "hut" was shaking vigorously.
As we were up since 1.30am-1pm, we retreated back to the villa to take a quick dip & nap. We were dead beat!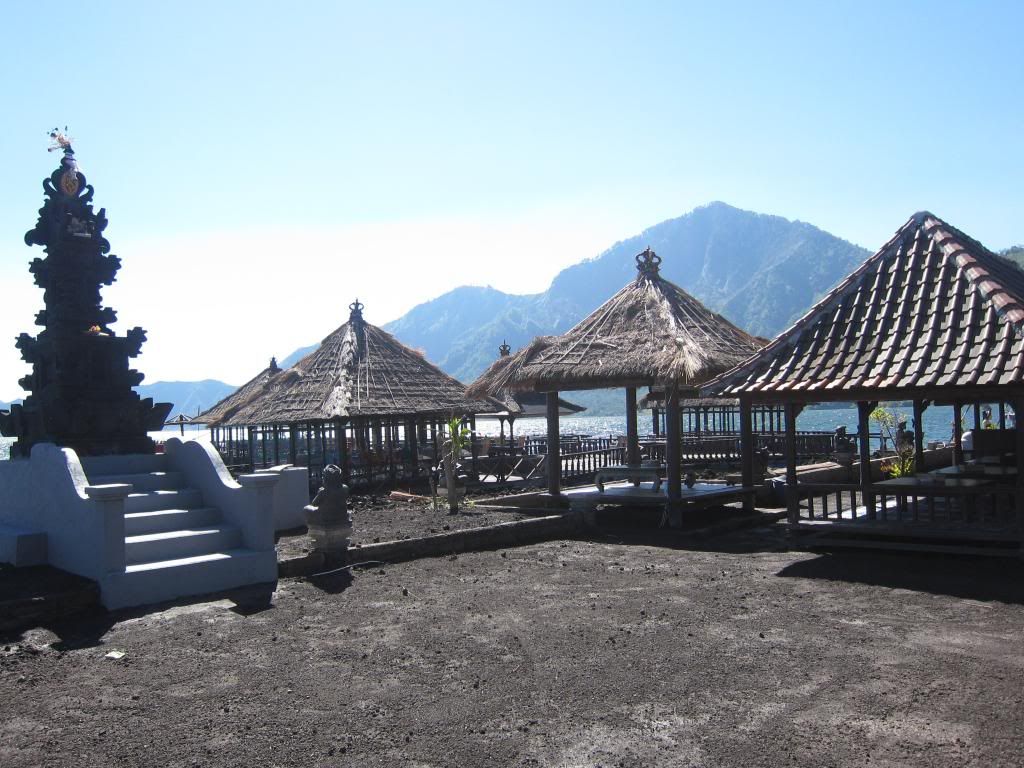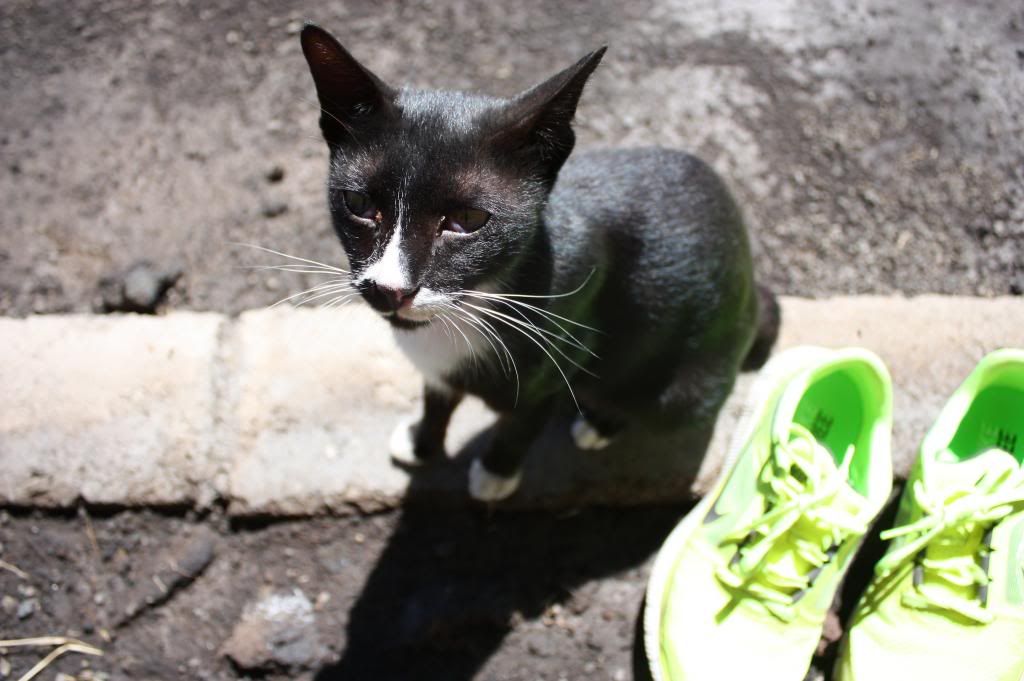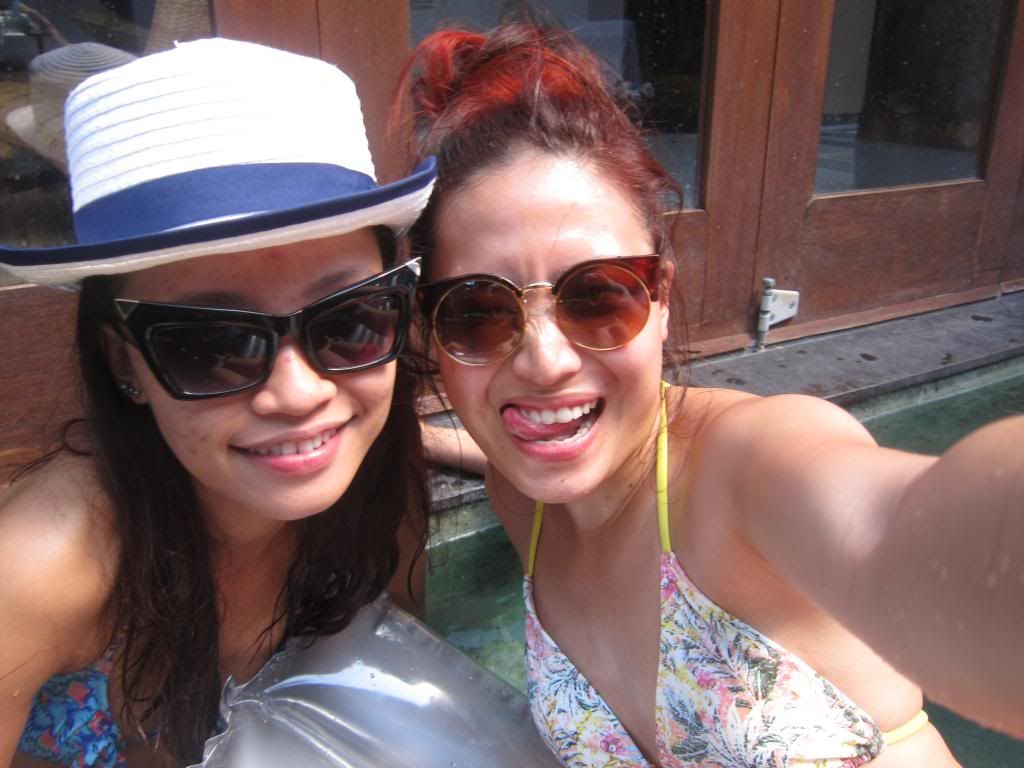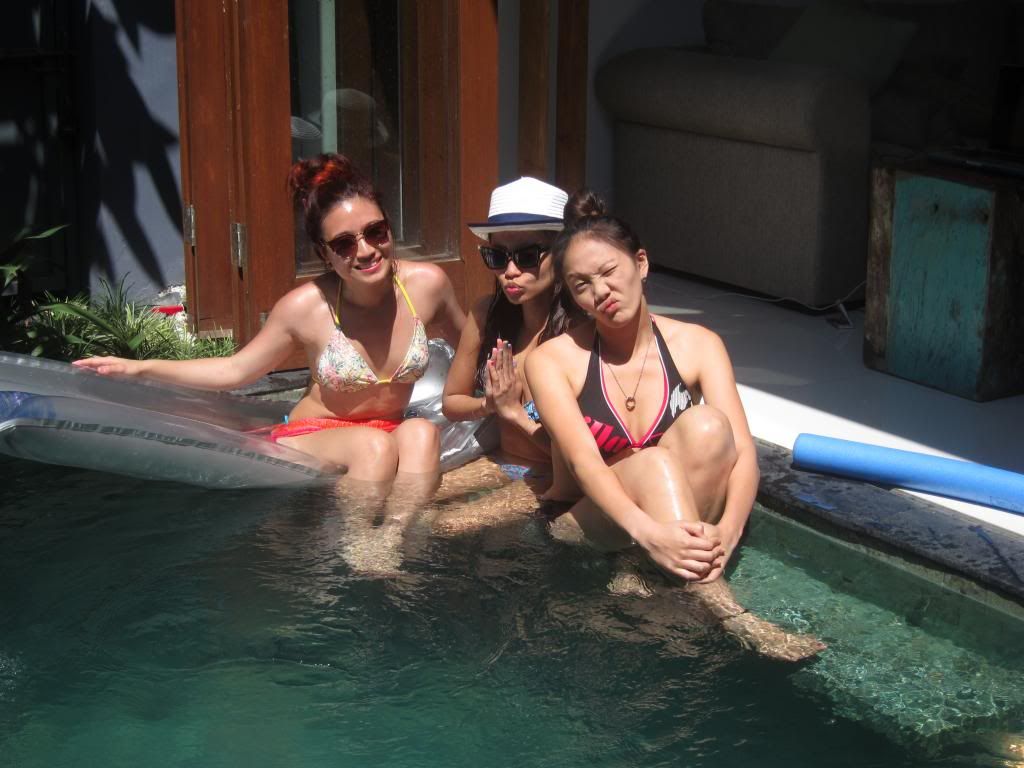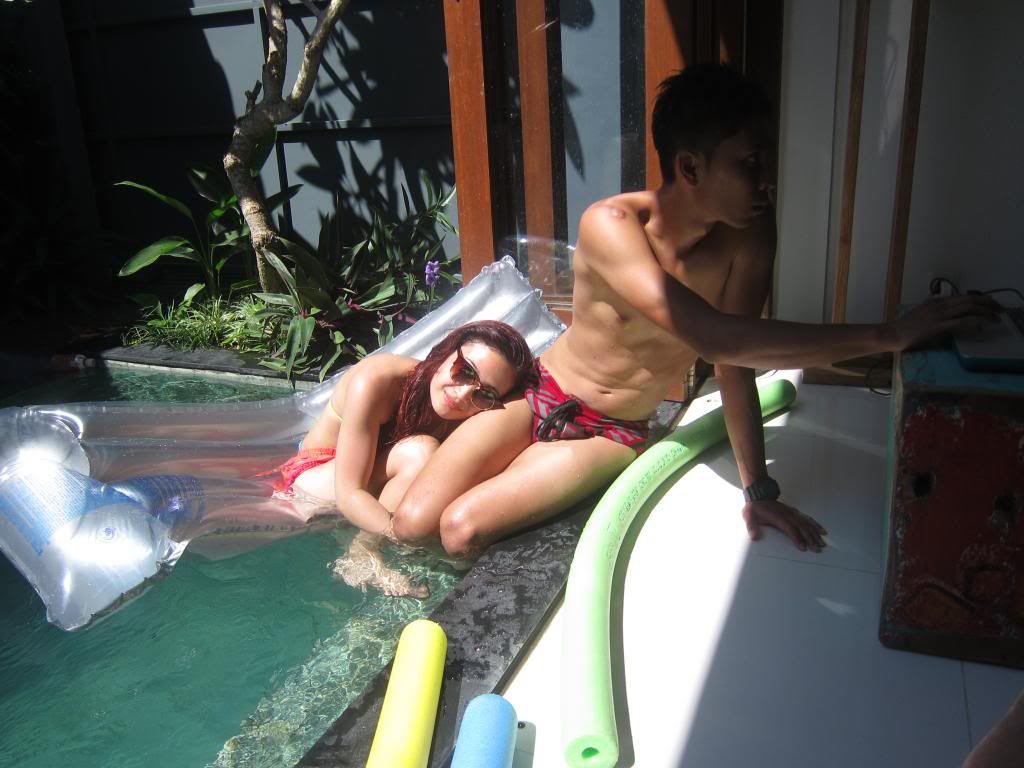 He was tryin to tan his tighs & they are so fair & rly thin! Hahahaha.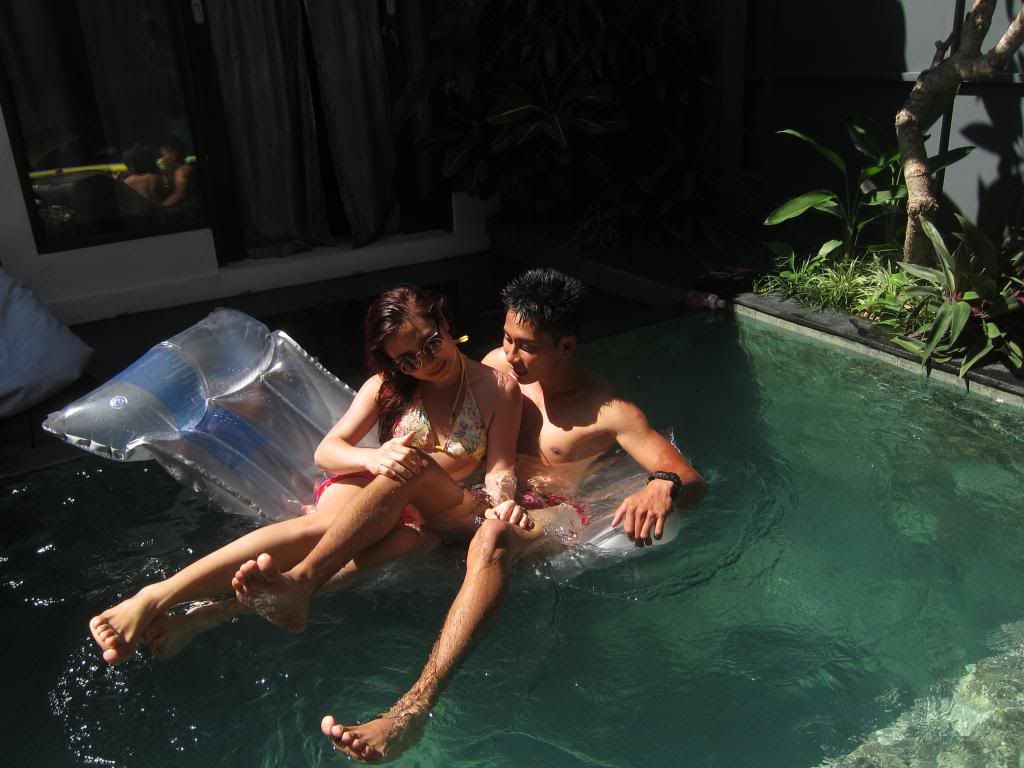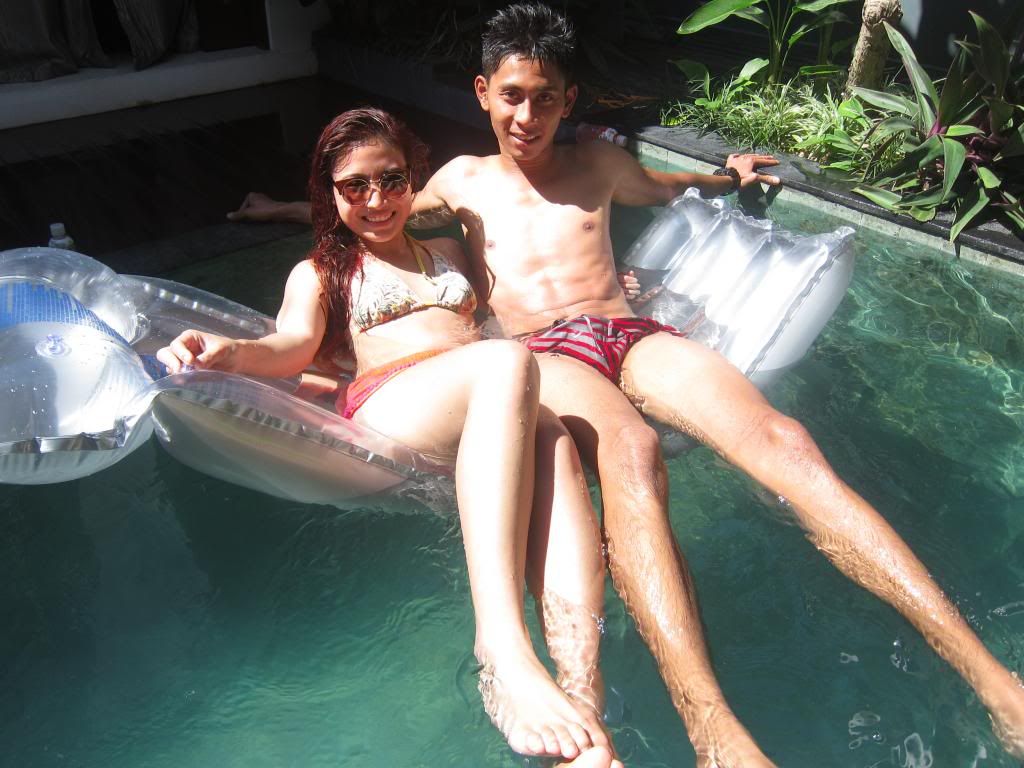 I bought a float for $16 i think. Rly cheap compared to the prices in SG! I can use it for any swimming day now!
I have finally uploaded a video of the Bali trip i did! It took me 1 week, sleepless nights & hours of waiting to complete the whole video! Man i've never took 1 week to edit a vid before. Anw, i hope u guys will enjoy watching this vid i put tgth. It shows a brief summary of the places we visited & the activities we did.
If u have any other qns on my trip to Bali, email me at nadine_tay@live.com.sg or formspring me! (: