Spent my Saturday afternoon at the zoo w R & his friends. It was quite fun but super hot! The weather tt day was scorching hot!! Didnt help tt my hair was making it worse! Felt like jumping into a pool of water man. Thanks to R's friends, we went in for free as they had free tix! (: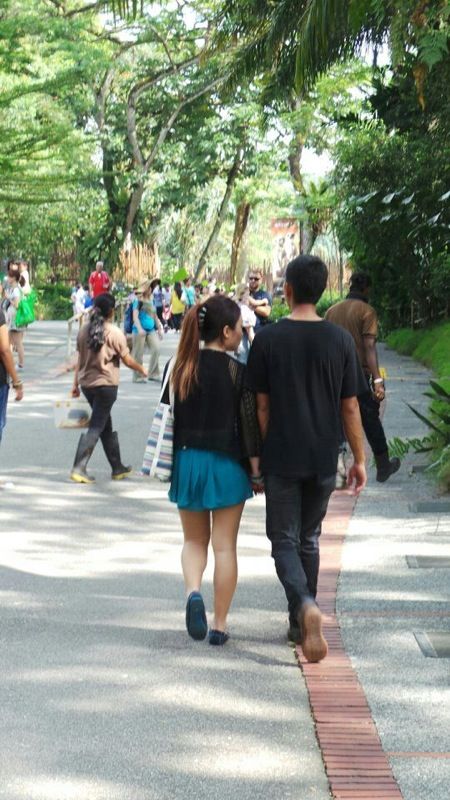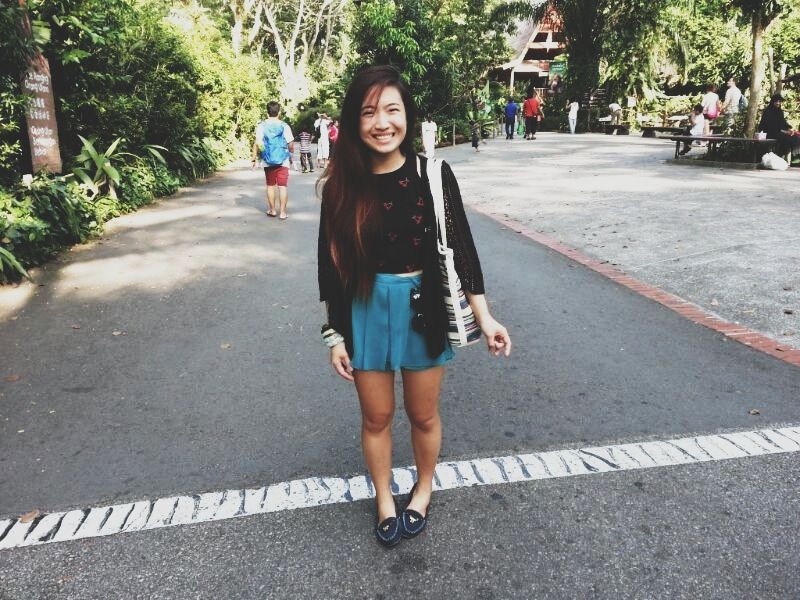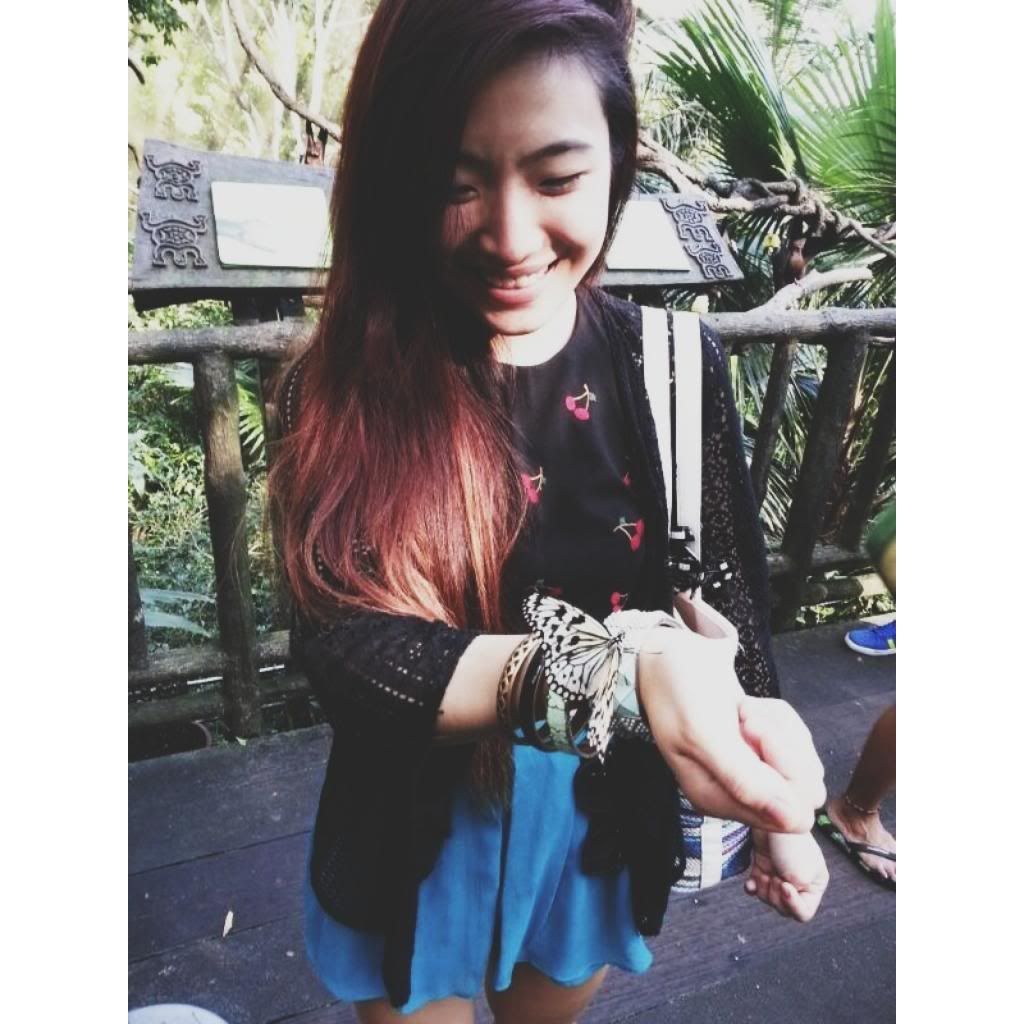 I used to be sooo afraid of butterflies!! But i overcomed my fear w R helping me scoop up the butterfly & it stayed on my bracelet!!! Hehe so proud of myself! LOL!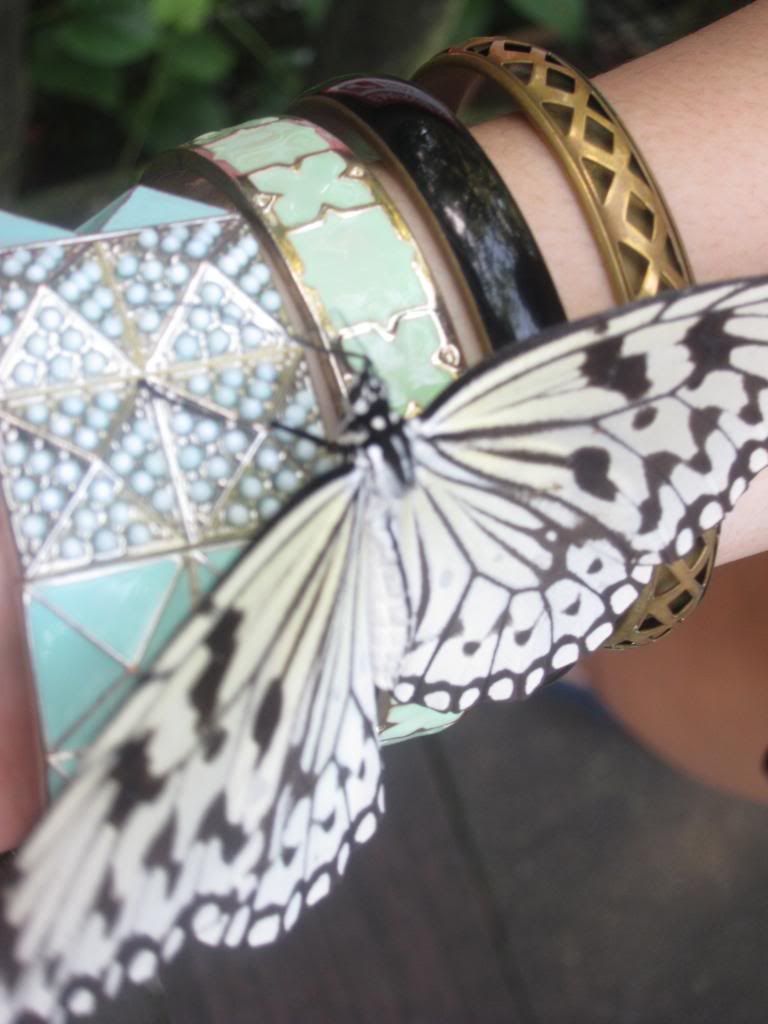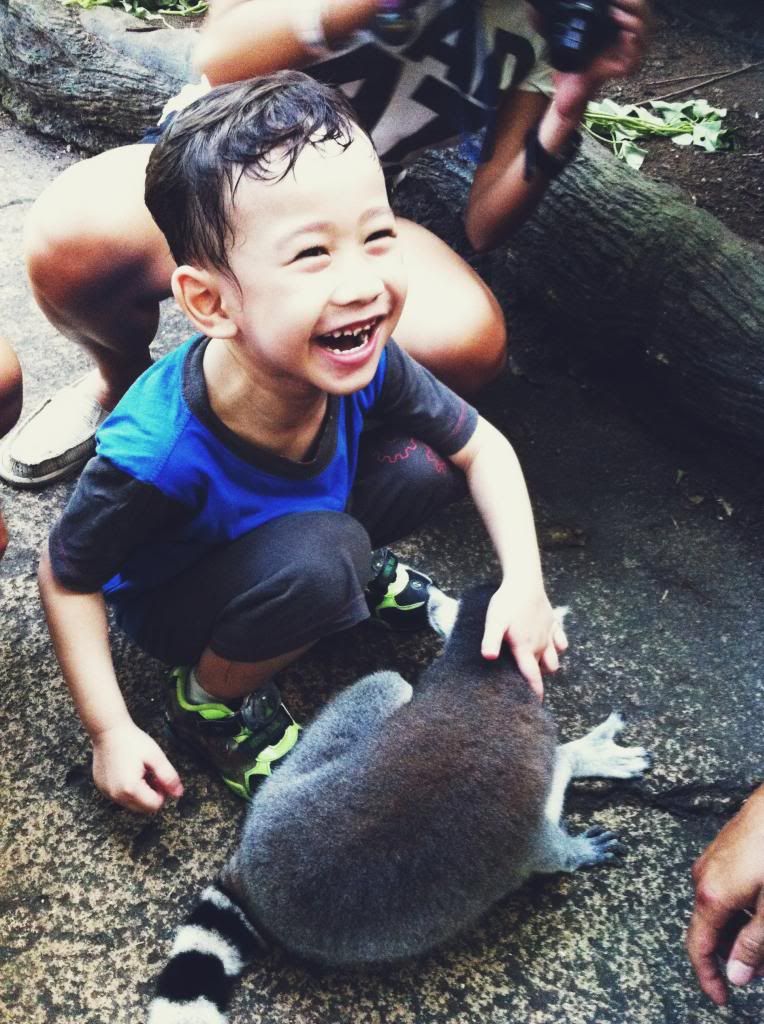 Iza's lil bro! So friggin cute!!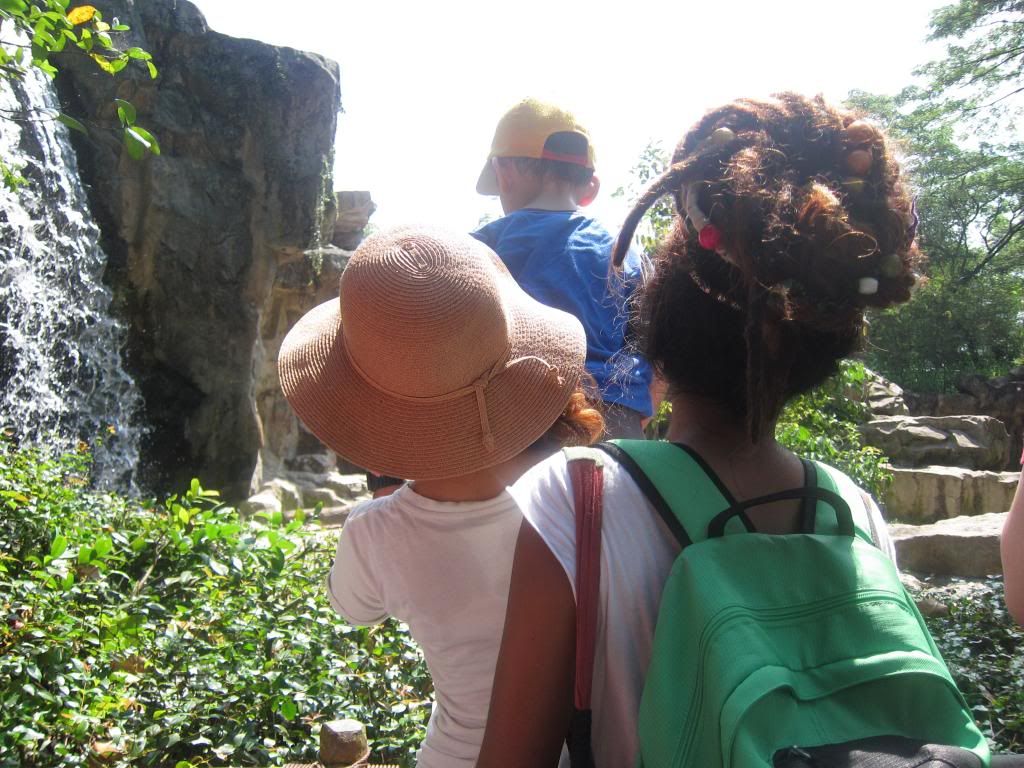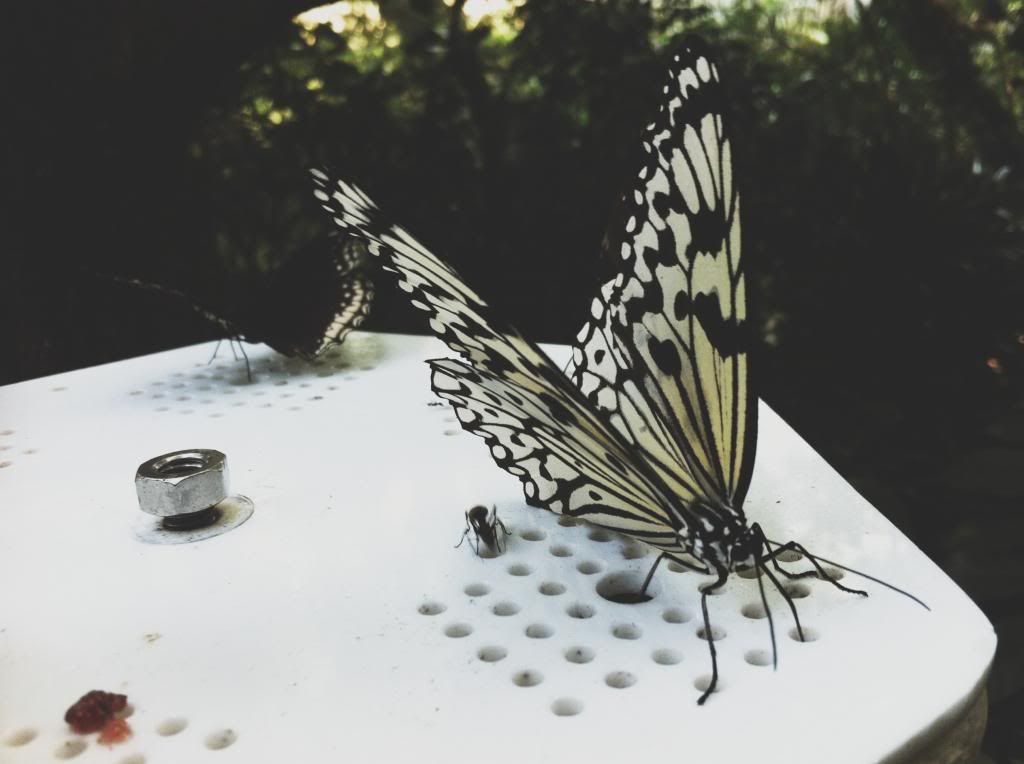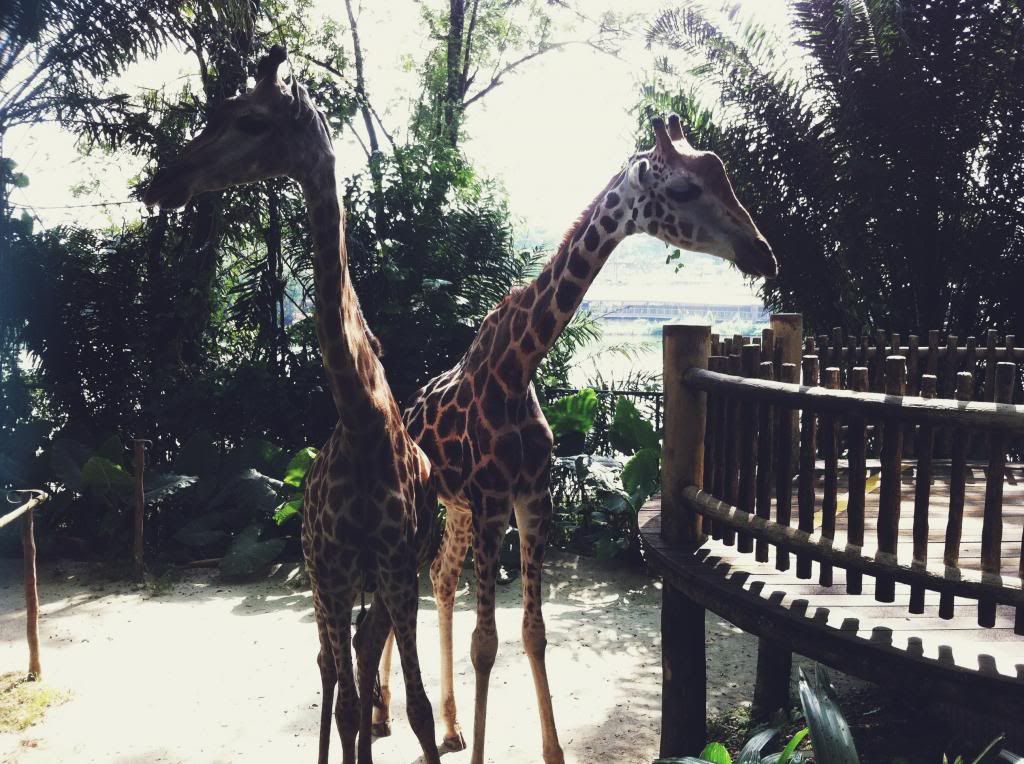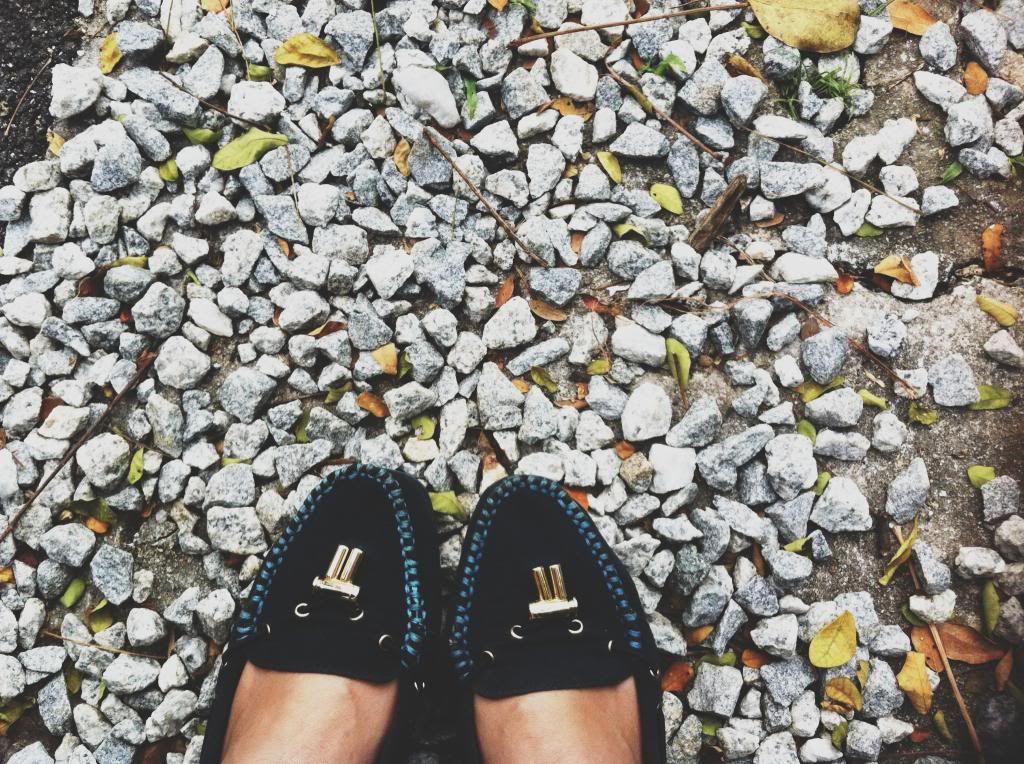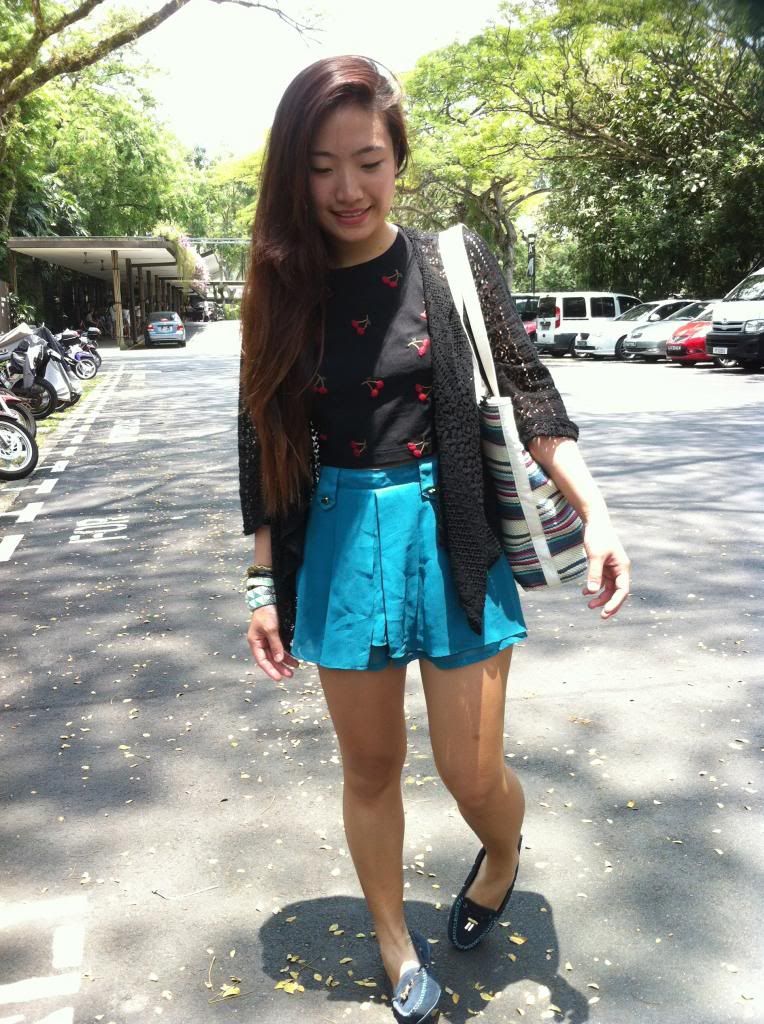 Crochet cardi: F21
Loafers: Charles & Keith
Raimbow tote bag: Accessorize