Okay i know i'm kinda late in blogging abt Father's day, but i'm gna blog abt it anw! Haha. As i was working on tt day, had the twins & dad come down to the restaurant to hv brunch. They loved the food esp the roast of the day which was 'Coute De Boeuf'. Glad tt my dad enjoyed the fd very much & he was so happy tt day (: I kept looking over at their table every now & then.. & Boy was my dad looking rly chirpy tt day. I smiled to myself seeing how happy he was (: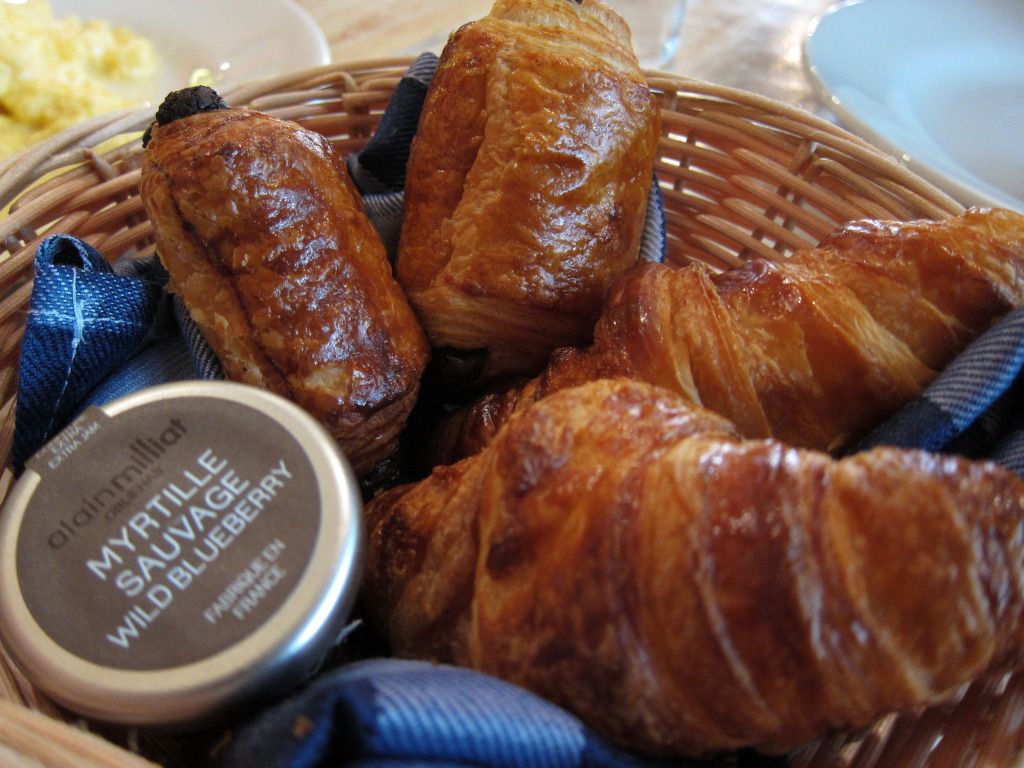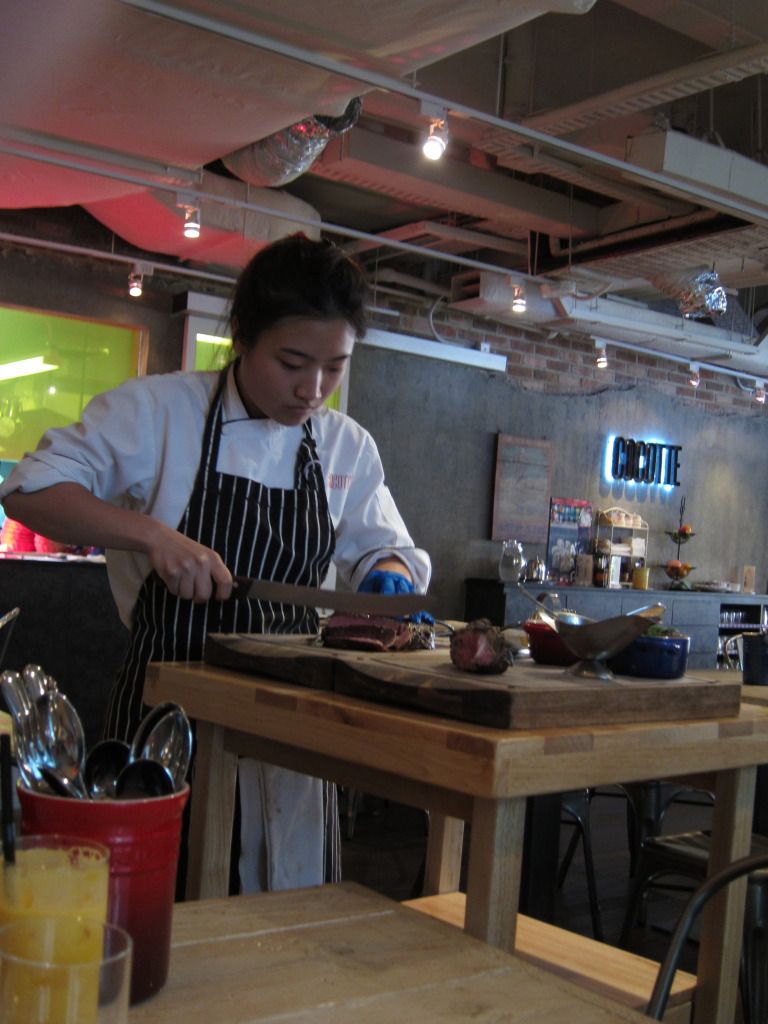 I carved the beef for them tt day (: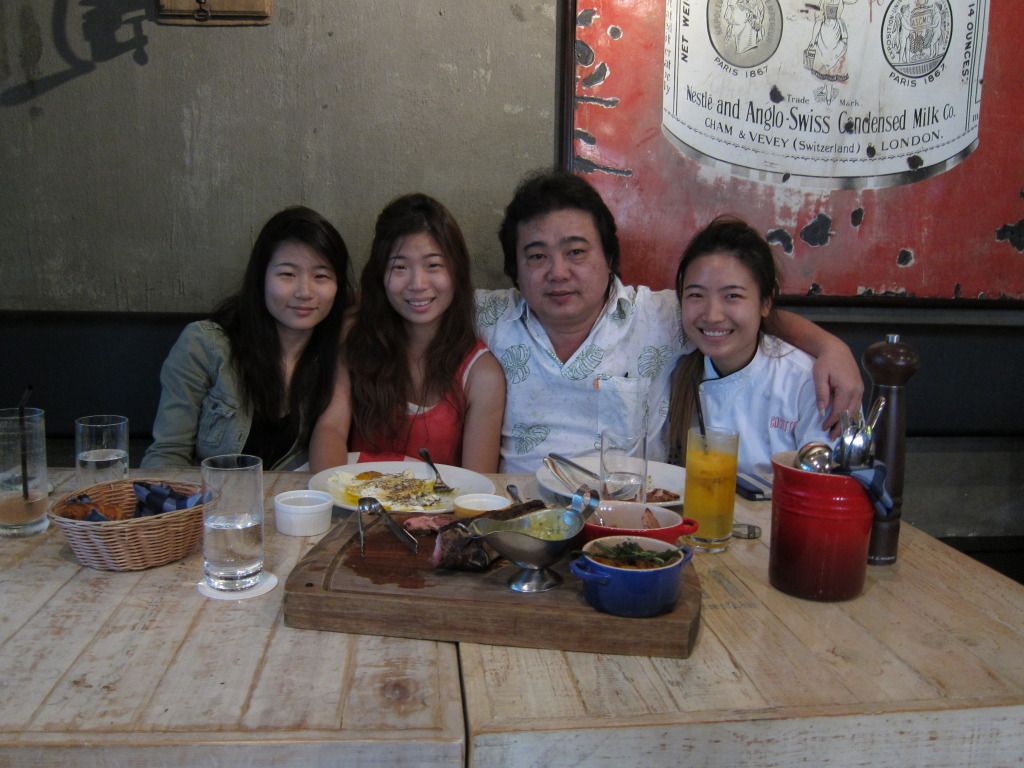 Daddy & his 3 girls! (: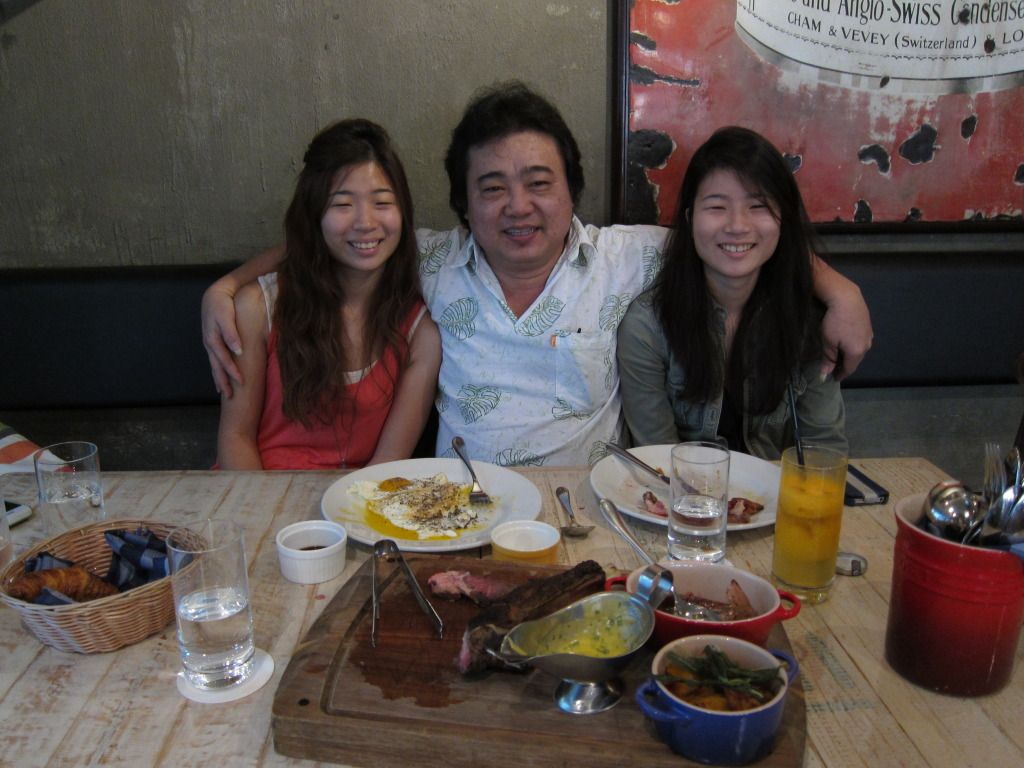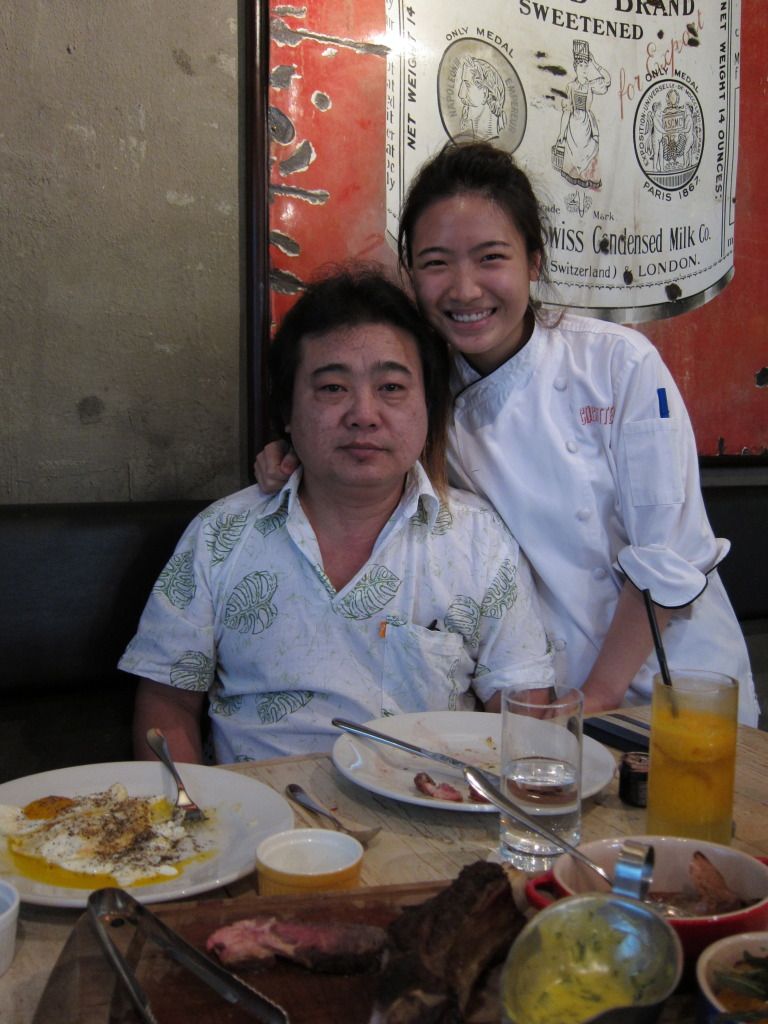 Love my dad so much! & I do look alot like him yes?