Kittens have grown quite big now. Cats grow way faster than dogs do. & They are rly naughty. They are smaller than dd is but tgth, they can be pretty destructive. It's like living w 2 kids who cant stop chasing ech other around the whole house & not knock over objects. Like every 15mins i hear a loud thud. & When i rush over to see what they dropped/broke this time round, they wld be standing around the crime scene they obviously created looking innocent. Like the "I didn't do it idk how it got there" facial expression.
On other days, they wld be busy discovering stuff which i find pretty adorable & hilarious at times.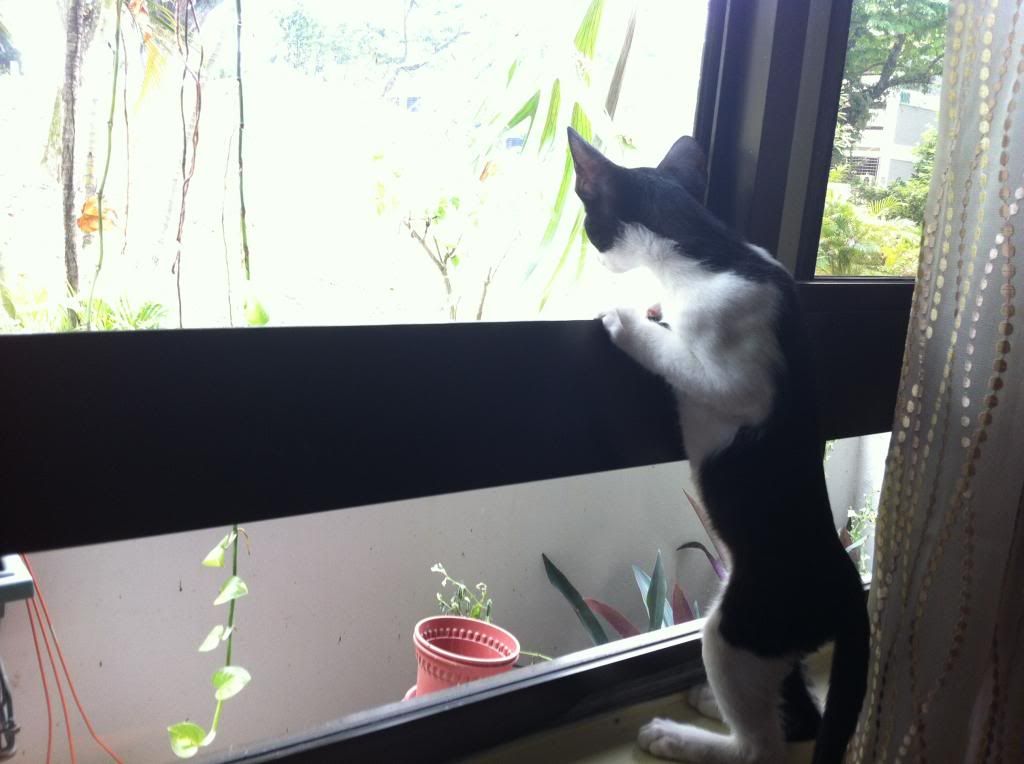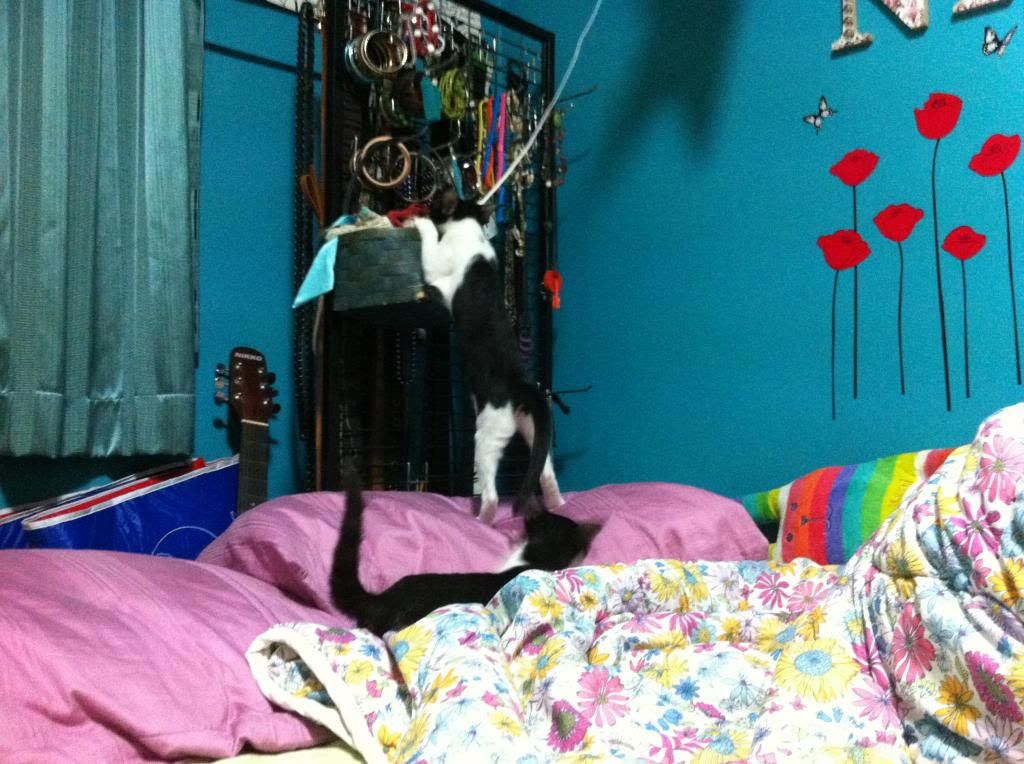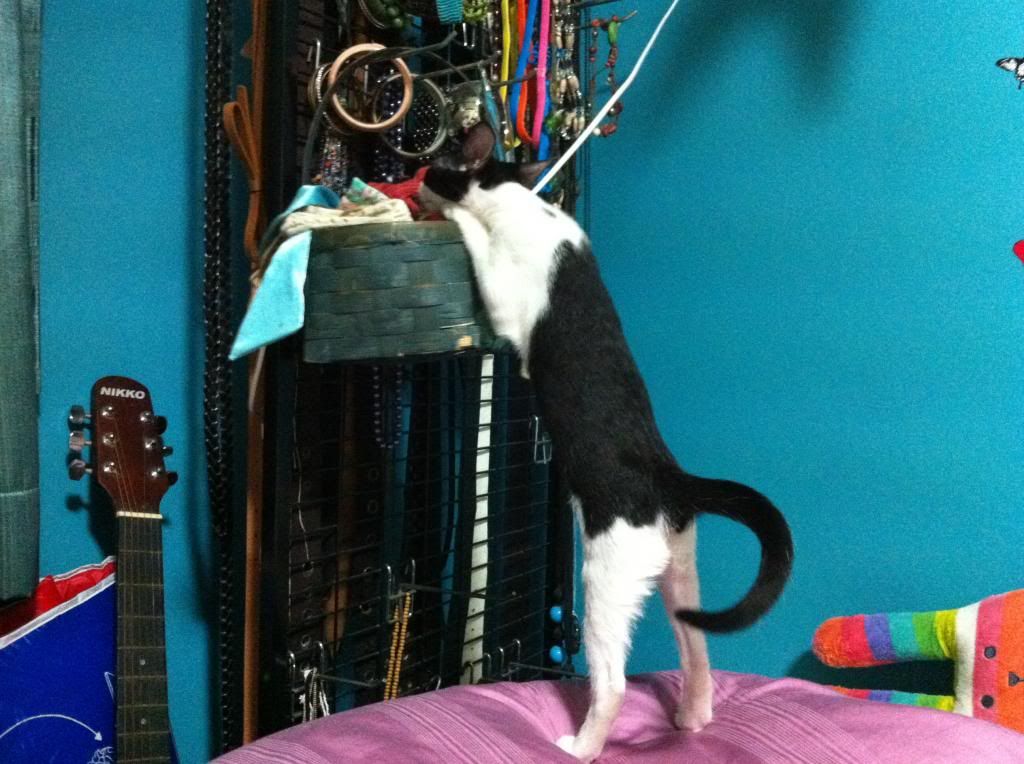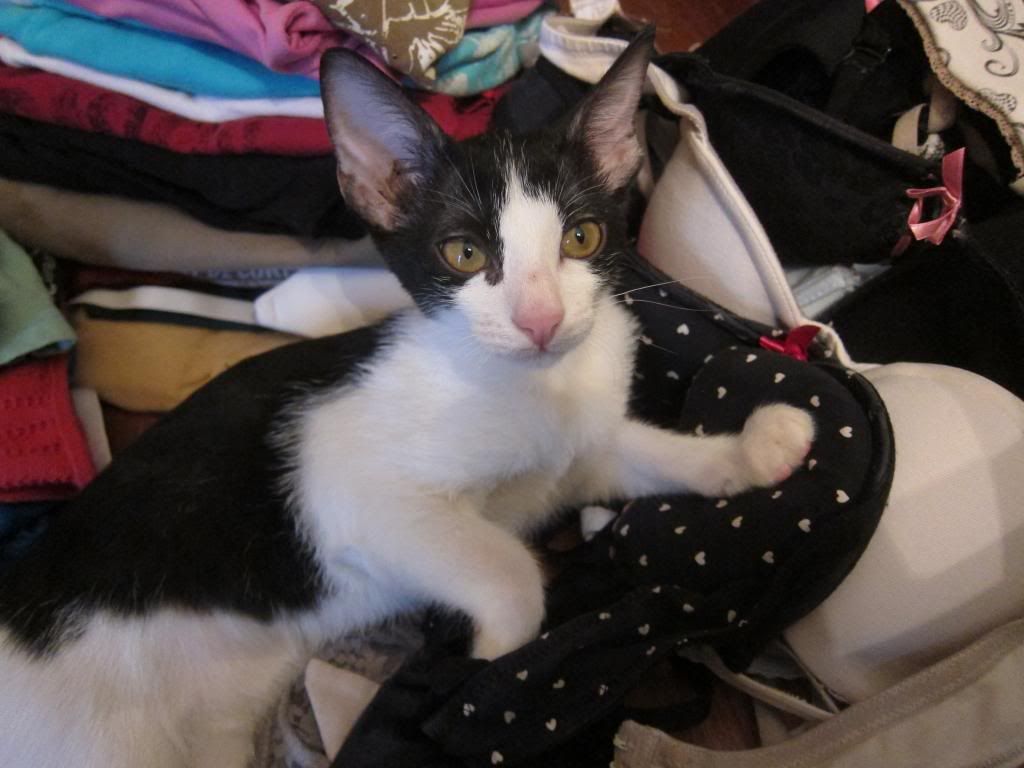 There are days where u can find them in our pile of clean clothes sleeping so soundly.