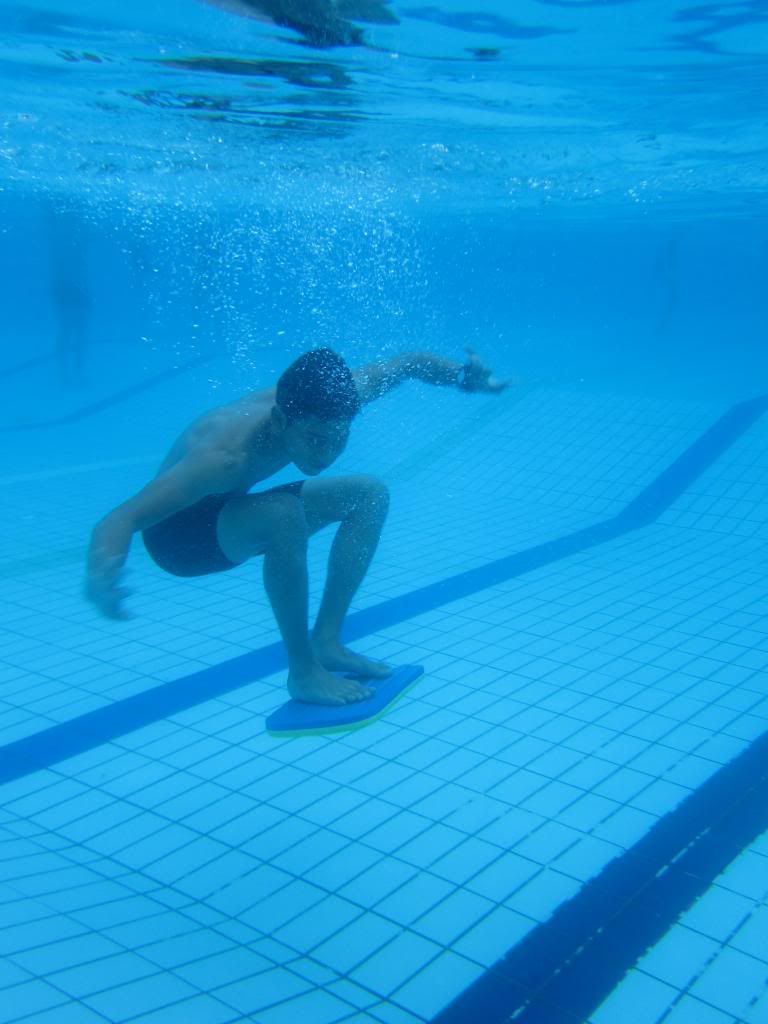 Did any of u play this "Surf in the water"game when u were kids? Well R & i did & we realized as we get older, its esier to balance on the board. Haha.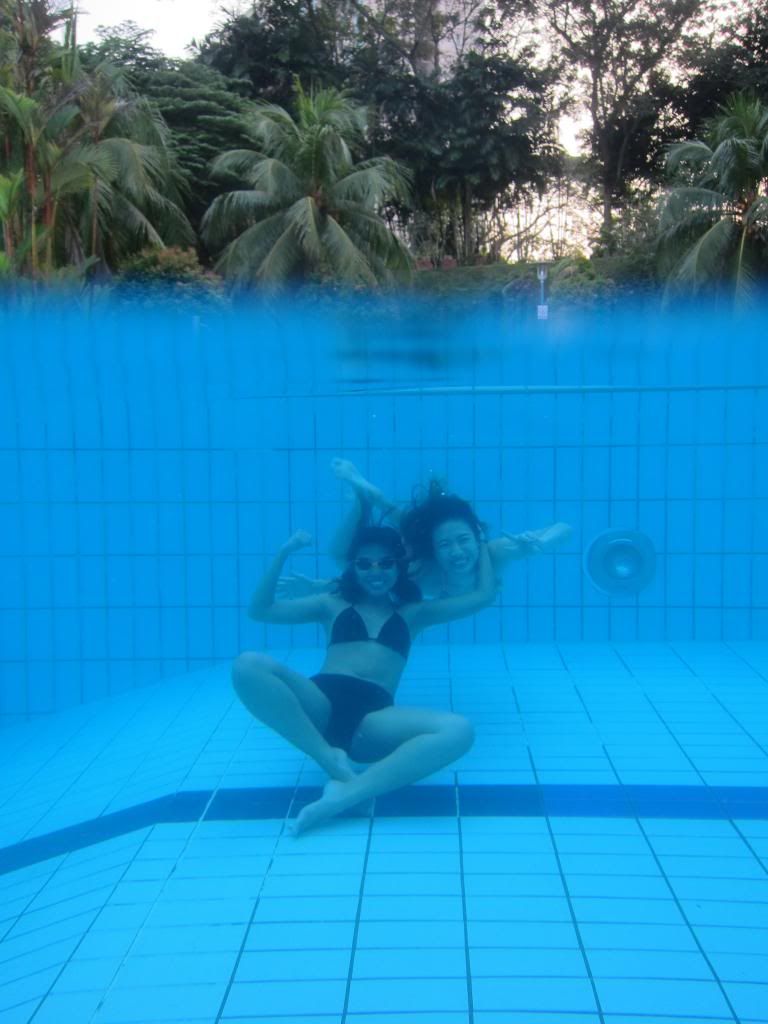 W Raihanah! Boy, we took several shots trying to get her to sink to the bottom & stay at the bottom to pose for a pic but this woman cant swim! So getting her to stay underwater was a tough task! Hahaha.
See, like this pic above, she wld keep floating up. Hahaha she doesnt know how to keep herself underwater.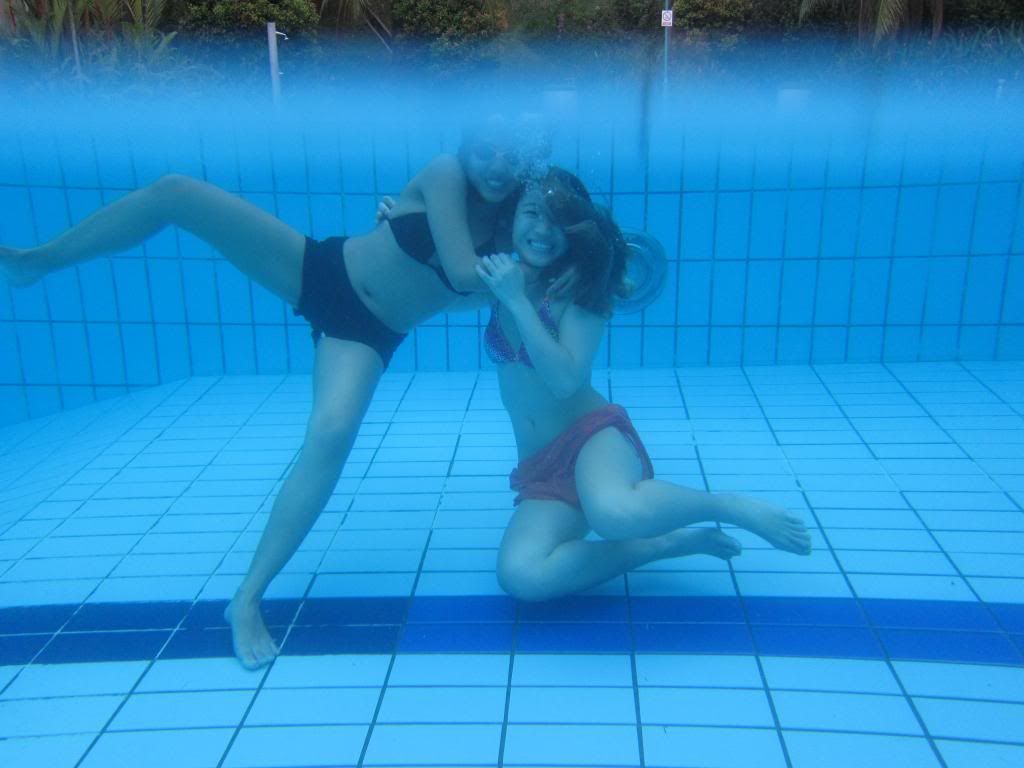 Well, we, no sorry cross tt out, i meant R, taught Raihanah how to swim in the end. At the age of 22 u gotta know how to swim! Or at least know how to trap water!