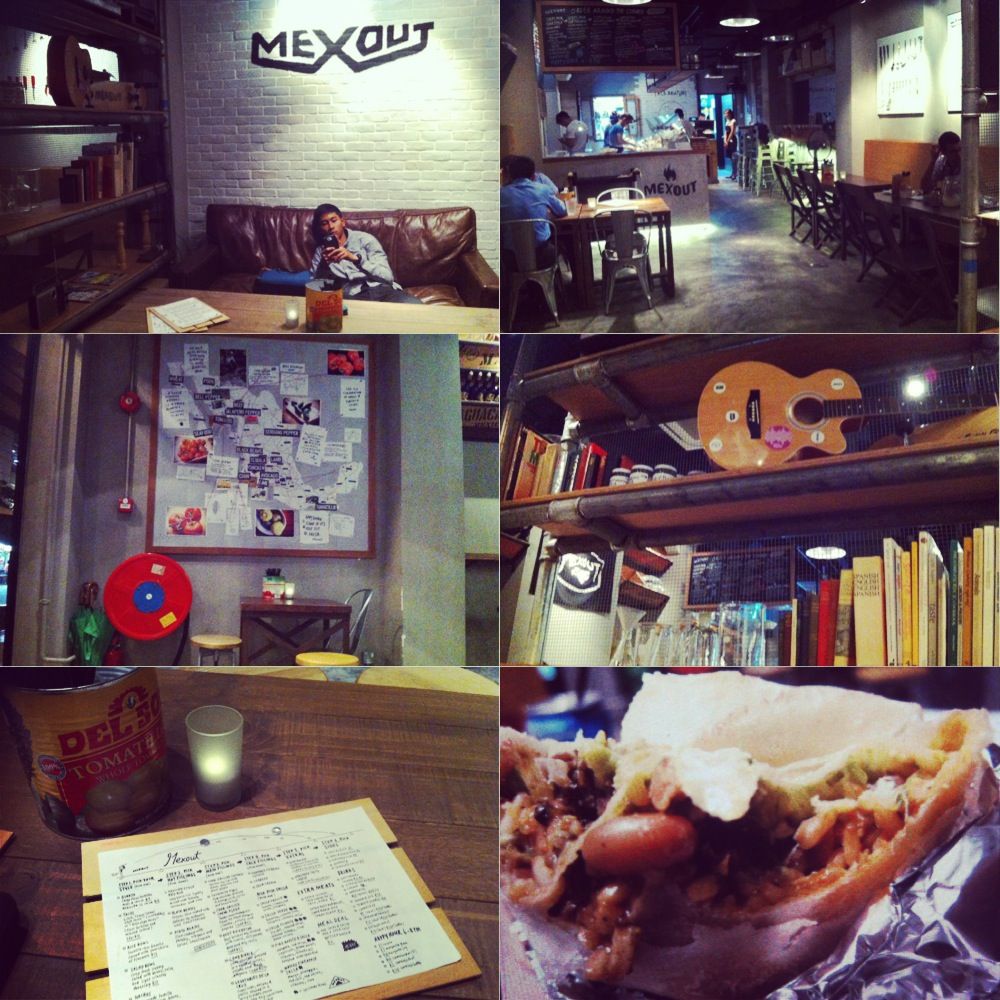 Dinner at Mex Out was pretty awesome. R & i are huge fans of Mexican food. & The oly place tt serves delicious Mexican food other than Mex Out wld be Baja fresh! So we were pretty happy to find Mex Out!
The food was yummy except for the guacamole. I like my guacamole spicy. Mex out's guacamole is pretty bland. Also, unlike Baja fresh, their dips such as the salsas, are not free flow :( The dips at Baja fresh is fresh and FREE FLOW!!! If you love vegetables, particularly tomatoes.. U will love tt Baja fresh serves them free flowww! Hehe.
Mex Out
Far East Square, 39 Pekin Street
Opening Hours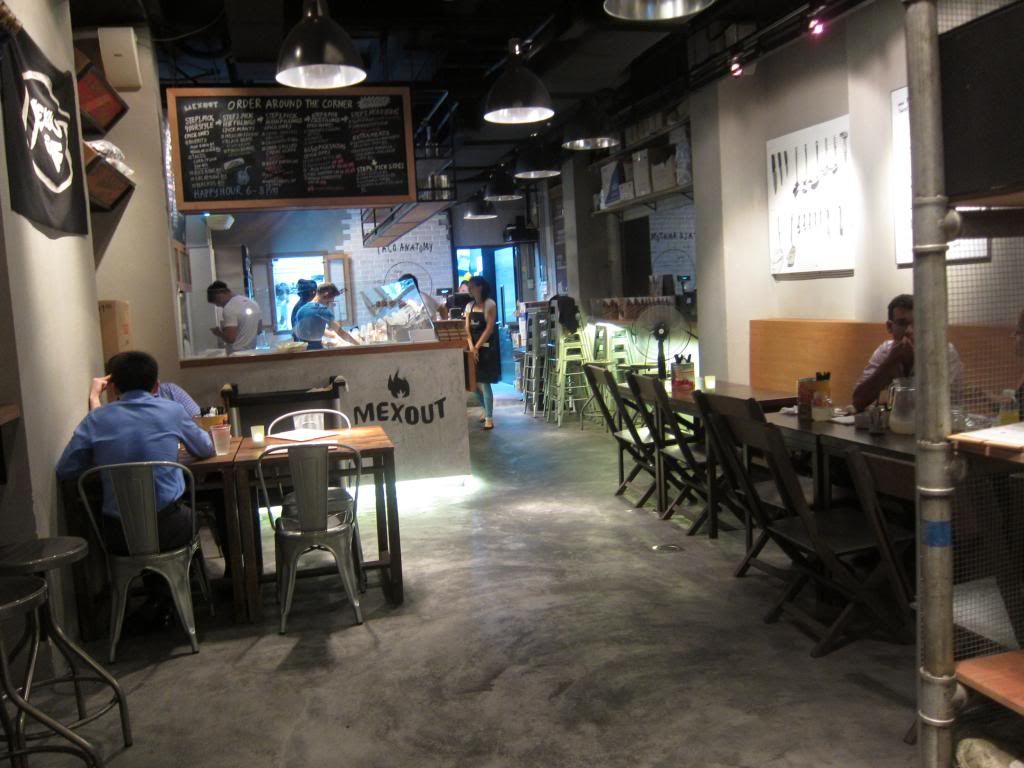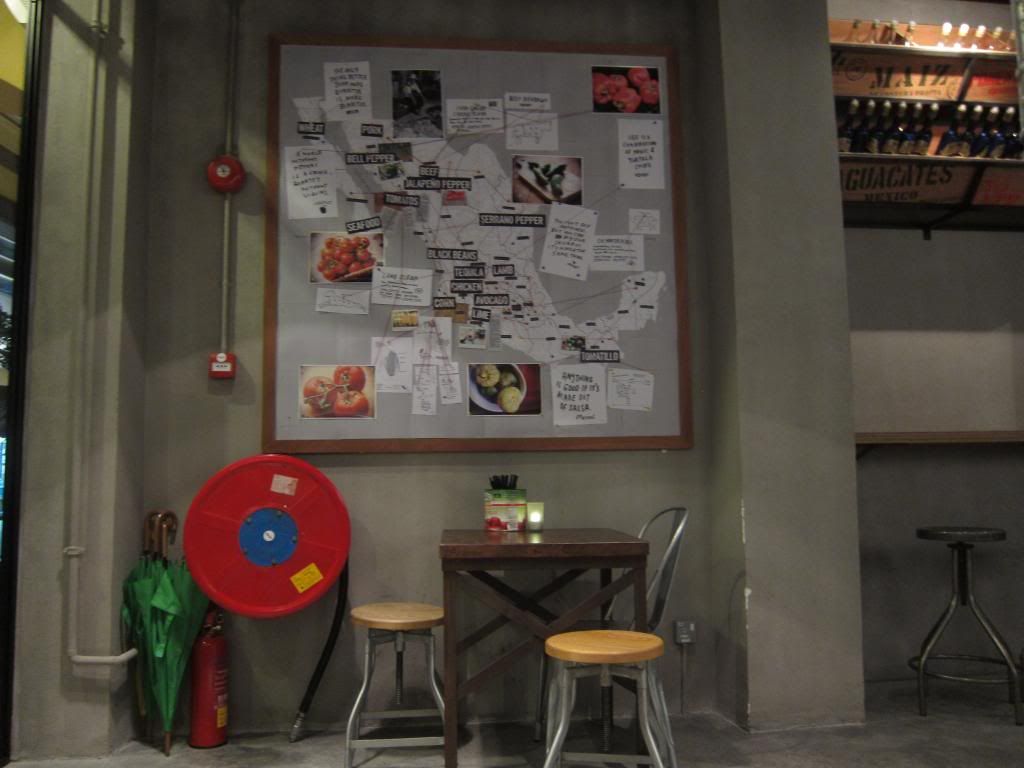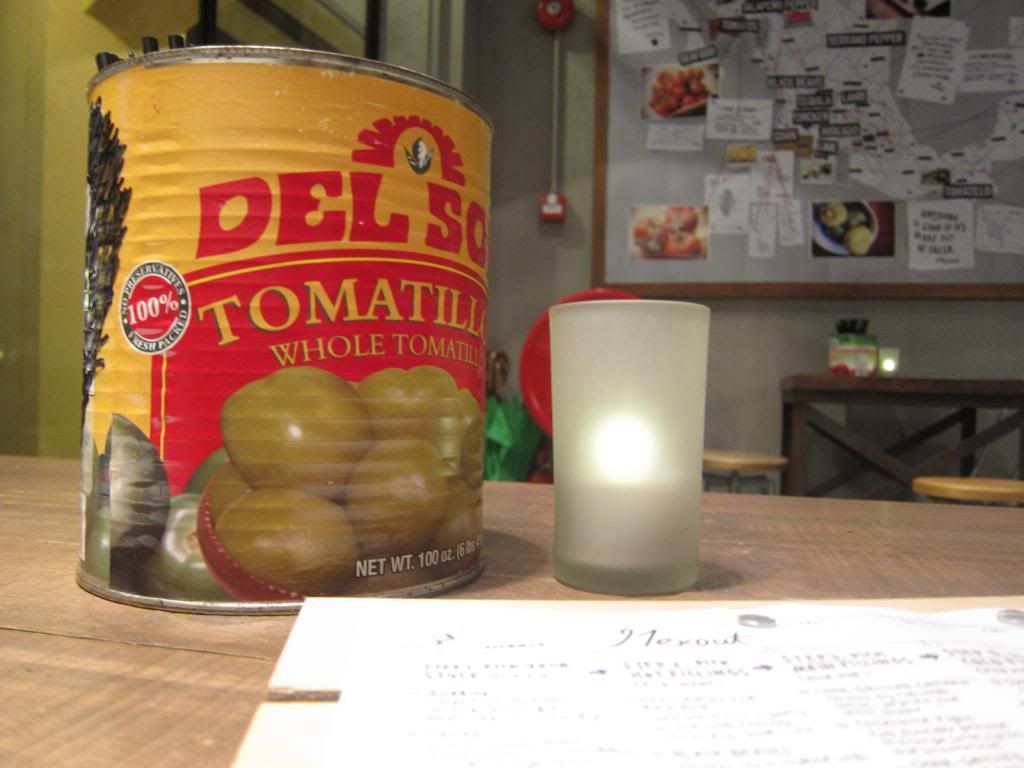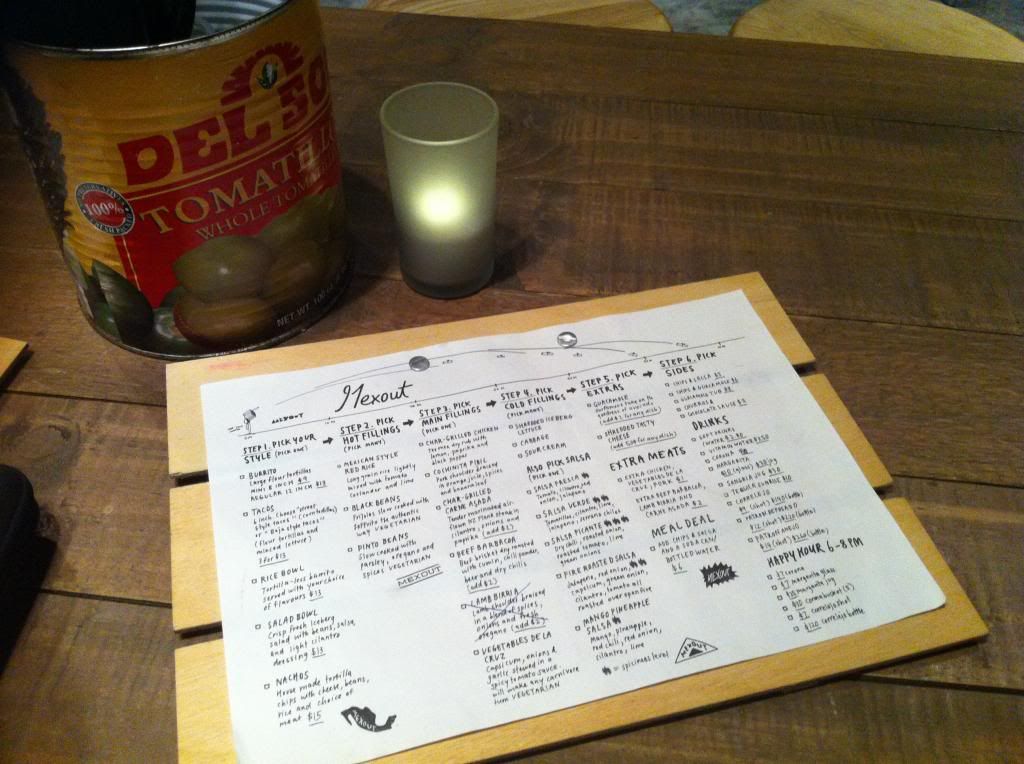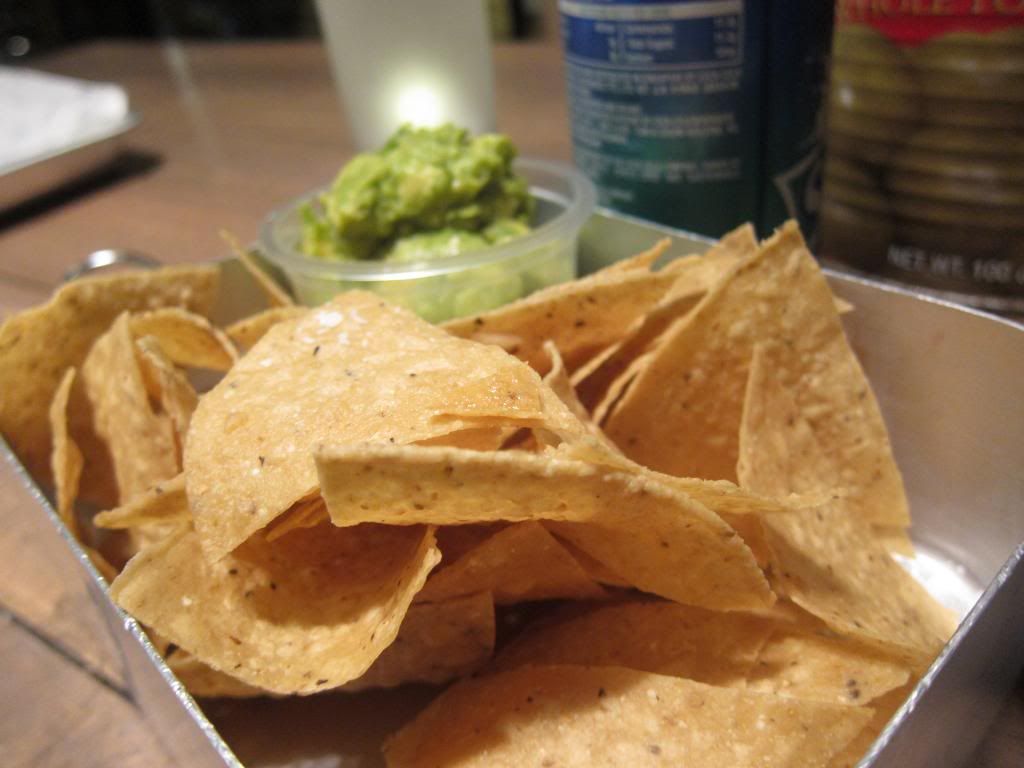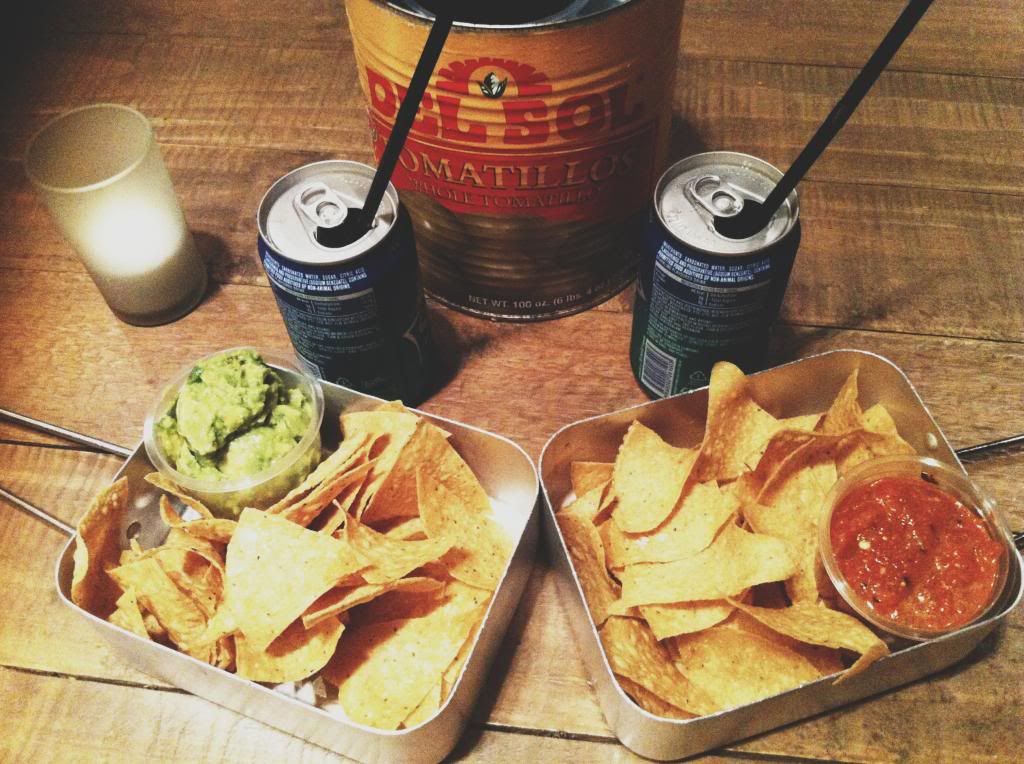 R & i both ordered a set which comes w a drink & choice of nachos or other sides tt they offer.
R's burrito is the 12" one. Which is the one on the top. Mine is the 9" one, which is the bottom burrito. The slimmer looking burrito.
Trust me, it is more than enough! I am not a big eater so nachos & a burrito w delicious fillings you get to choose def did fill mah tummy well! Prolly gna order 1 set the next time i go w R again (: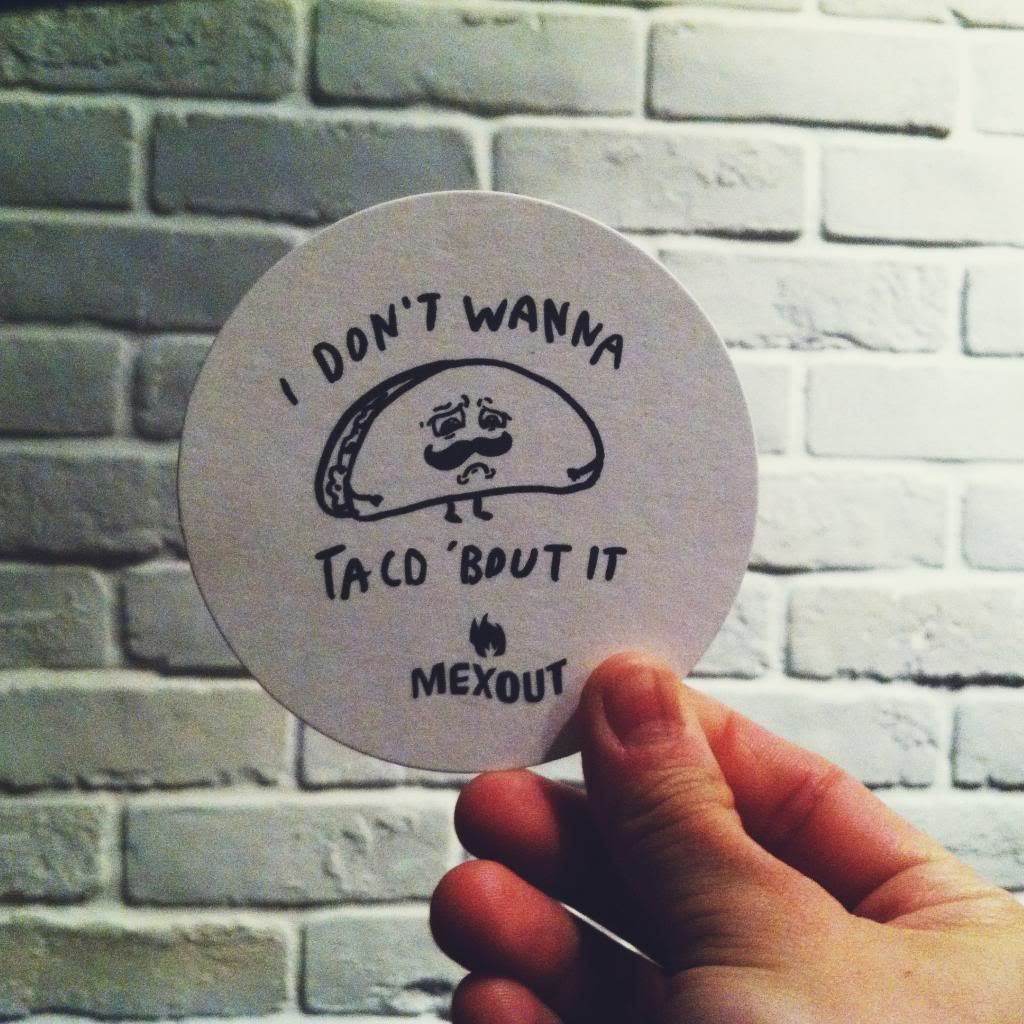 SO CUTE RIGHT TIS COASTER??! HHAHAHA I DONT WANNA TACO ABT IT!!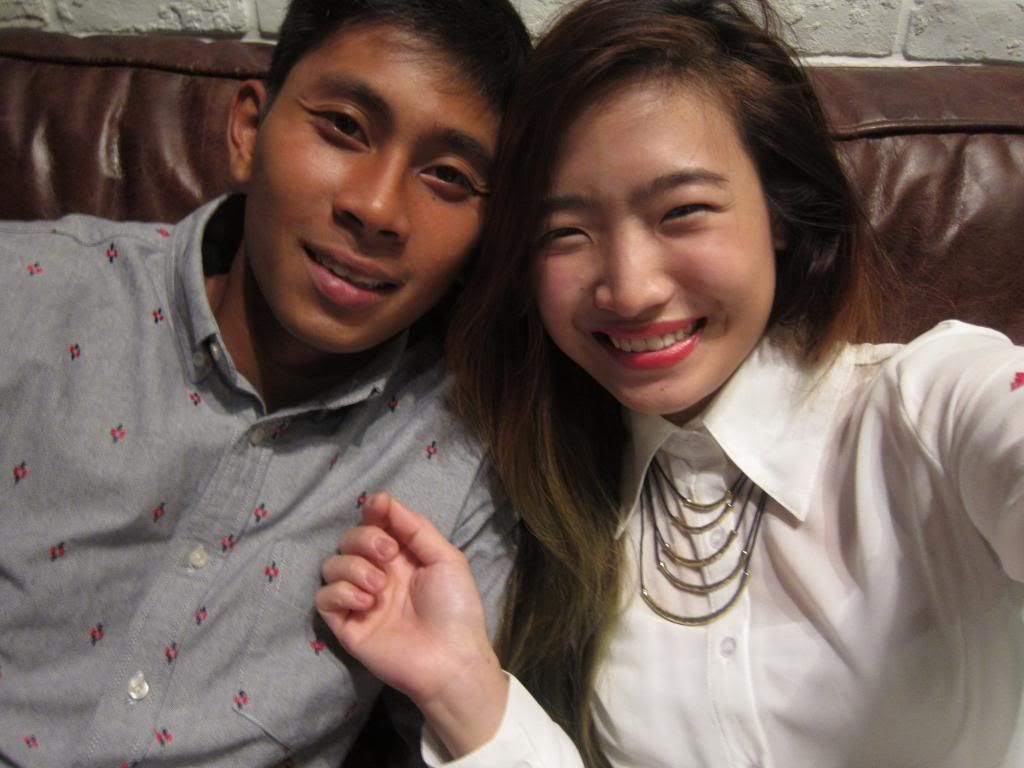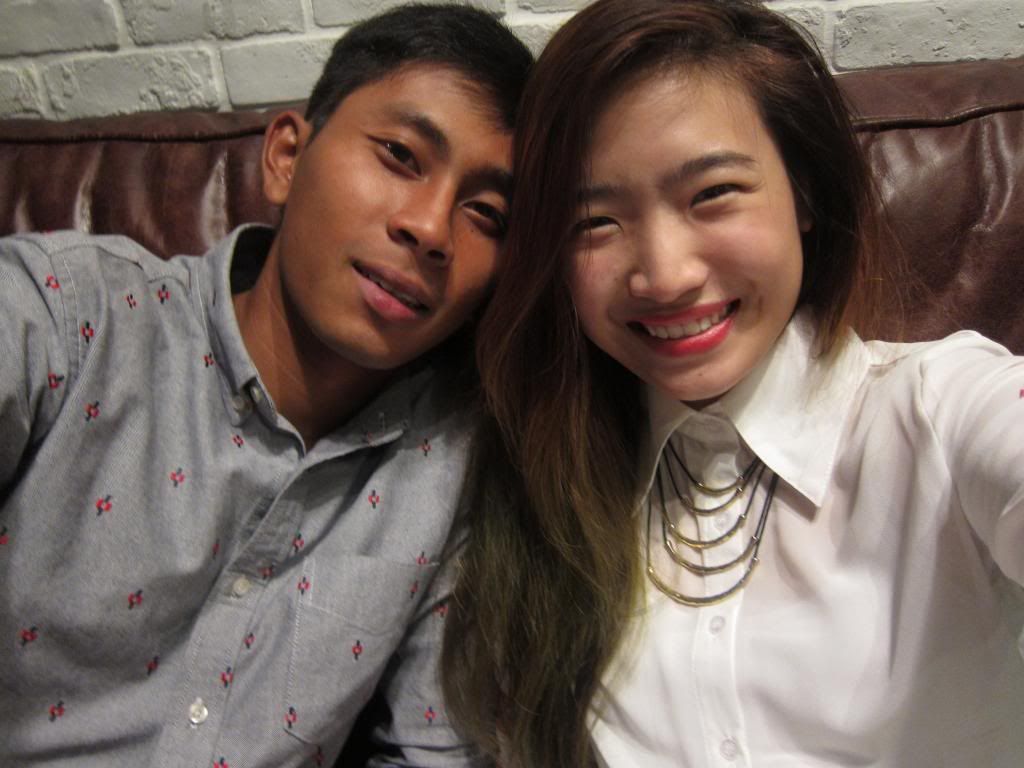 Ending off my post w a pic of R & i (: