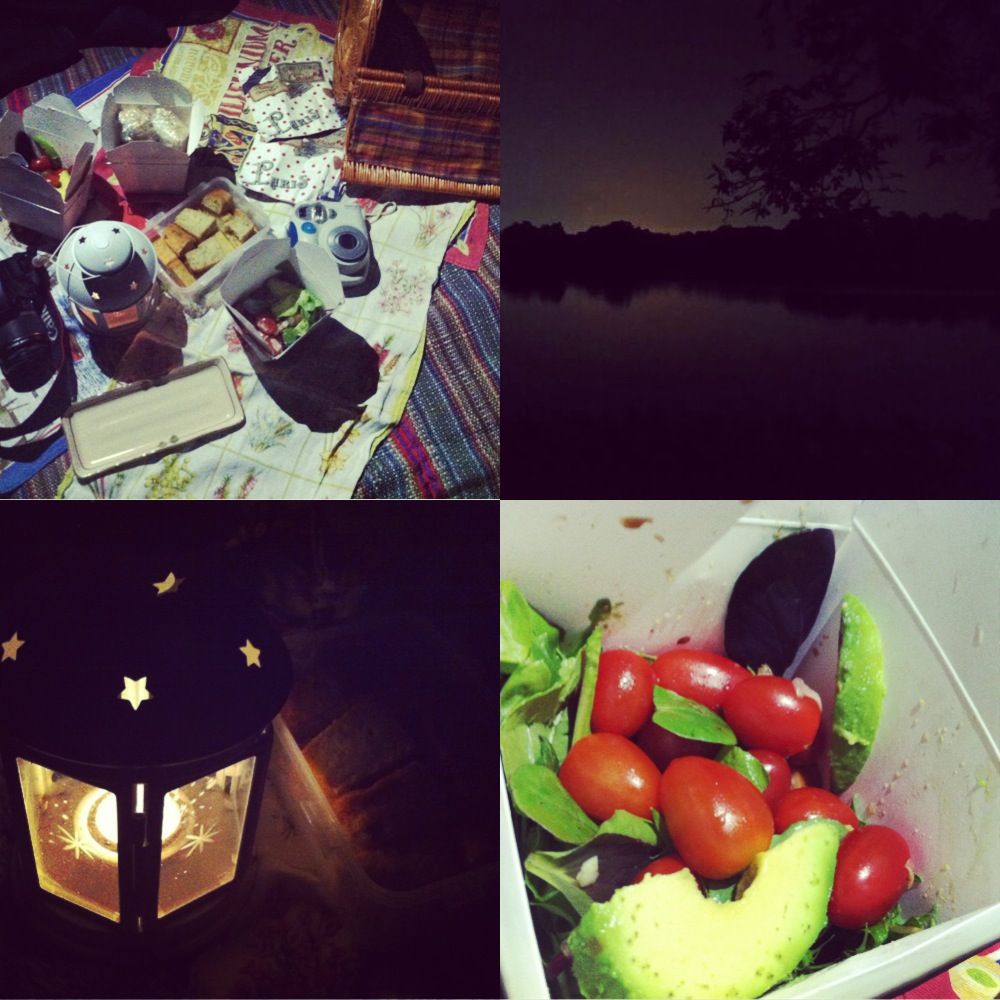 On one of our usual dinner dates, i decided to prepare smthing diff from what we usually do. I ended work earlier tt day so i had time to go NTUC to buy ingredients w the help of my dad (: Though my occupation is a cook in the kitchen, many assume tt i wld hv the time to cook at home for my family & R. But nooo. I DO NOT hv the luxury of cooking at home cause usually by the time i get home, i'm way too tired to cook & wash the utensils i use after tt. & I love to cook for people who actually enjoy eating the food i prepare. But not R. He is always crictical of the food i cook & has 101 comments. I hv been w him for 3 years plus & i have only cooked for him once. He likes to think he is a better cook u see *Rolls eyes*. Lol.
So anw, he dislikes packed food a lot which is why we hardly do picnics. He says hot food shld stay hot & its not easy to pack hot food. Or it wld turn soggy. Stuff like tt. So i decided to make simple picnic food tt need not be cold or hot.
I spent a total of $20? A bit ex cause i hv no ingredients at home as i hardly cook at home. Here's what i made which u can easily purchase from any NTUC outlet:
Cheese sausage wholemeal wrap
Avocado & cherry tomatoes salad w vinaigrette dressing (threw in the extra cheese sausages i had)
Banana cake (Super easy to make & doesn't take more than an hour to prepare & bake)
Made my own sauce for the wrap lest it wld hv been too dry. Added a couple of rocket & red oakleafs cause i had more than enough salad for 2.
This cute lil box can be bought from Phoon Huat or Spotlight.
Brought my lil furball along as she has been home all day. Man, the girl was sooo happy to be gng out.
Cling wrapped my wraps so tt the fillings 7 sauce wont fall out.
Our beautiful scenic view where we sat under a tree while we ate & enjoyed the cool breeze. We went to Lower Seletar as it was quiet there so we had privacy. But of course, there were a couple of strangers jogging at a distance.
This girl made herself reallyyyyyy comfortable by climbing on top of my tummy, faced her BUTT right at me & slept.
My view of dd's butt -.-
Anw, we played the Ellen Degeneres game too. It was quite fun.
All in all, it was a great night. It was time well spent w R & he was happy. He loved the food which made me happy.