On the actual day of my 21st birthday, i spent it at Sentosa. R planned a day of activities & i had fun (: The weather was scorching hot tt day! I dolled up specially for my special day & the sun kinda ruined it. Oh wells. Haha. Anw, i mentioned several times to R months ago, saying tt i wanna go Underwater world & to the Dolhpin lagoon as it's been ages since i last went. I kinda guessed tt he wld be bringing me to Sentosa & i was right! (: I'm not an easy person to surprise. Hahaha.
I had such an eventful day! We tried almost everything at Sentosa. It was pure fun (:
R came over to pick me up (: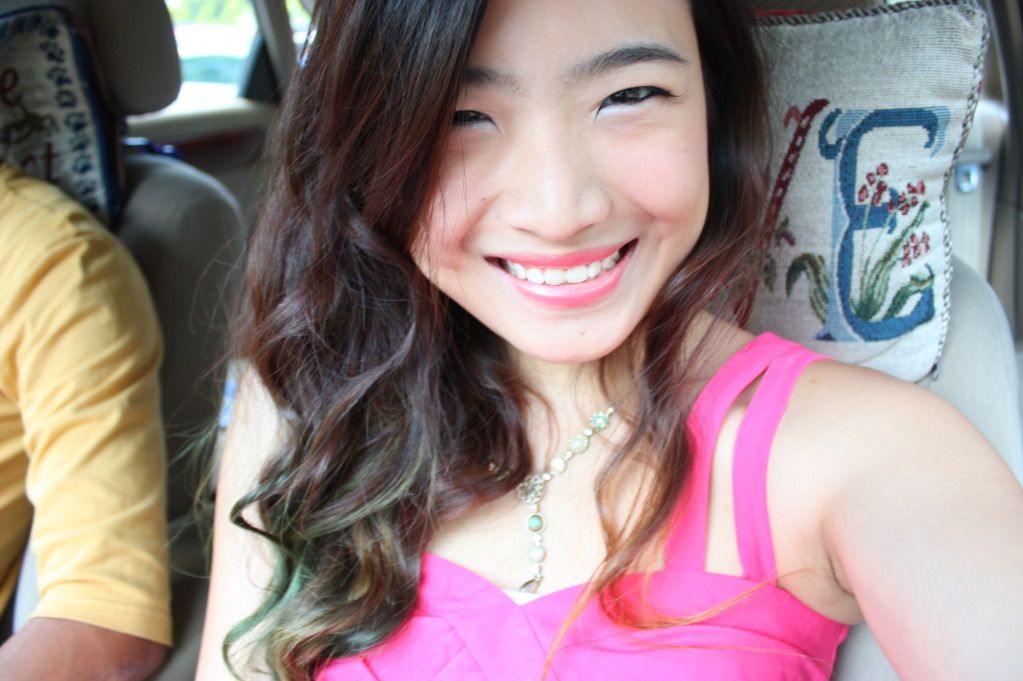 Curled my hair tt day (: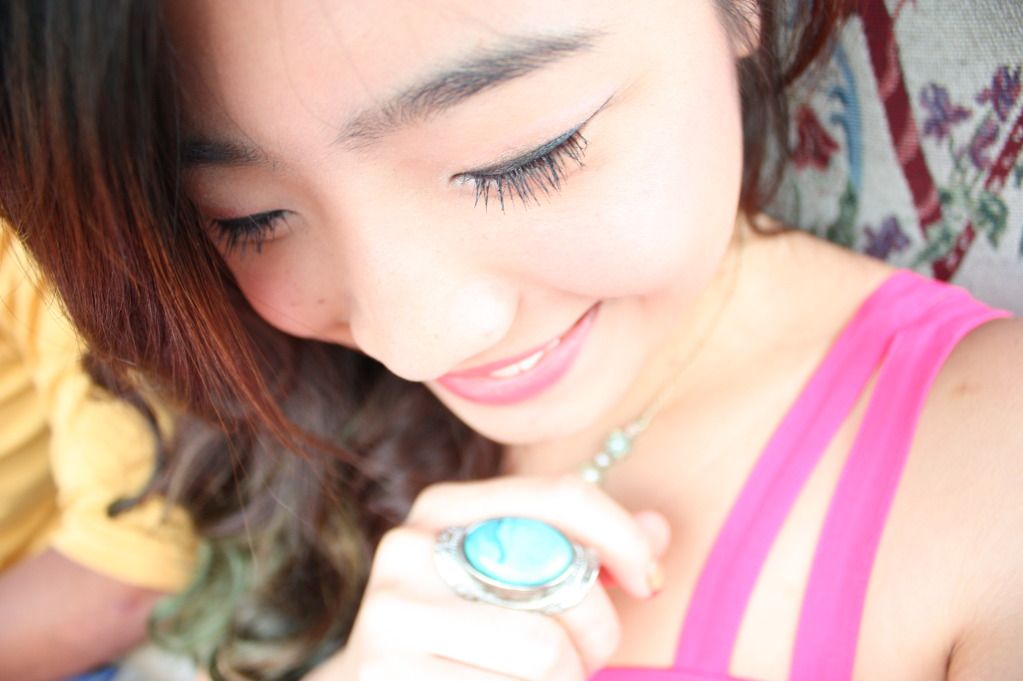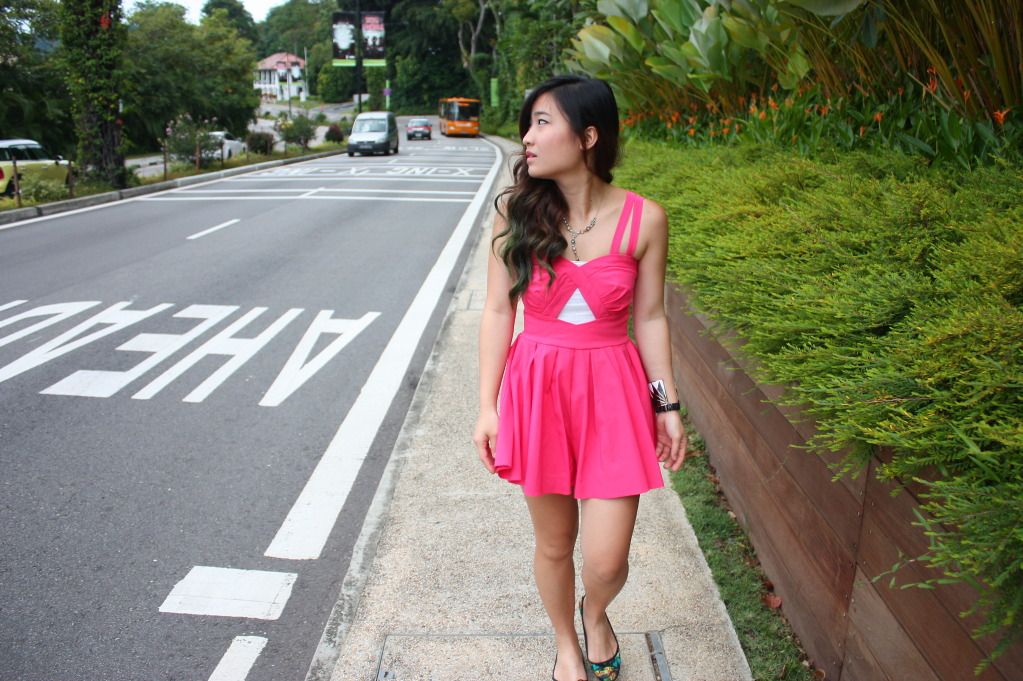 Hot pink romper is from ASOS (:
Tropical coloured flats from New Look.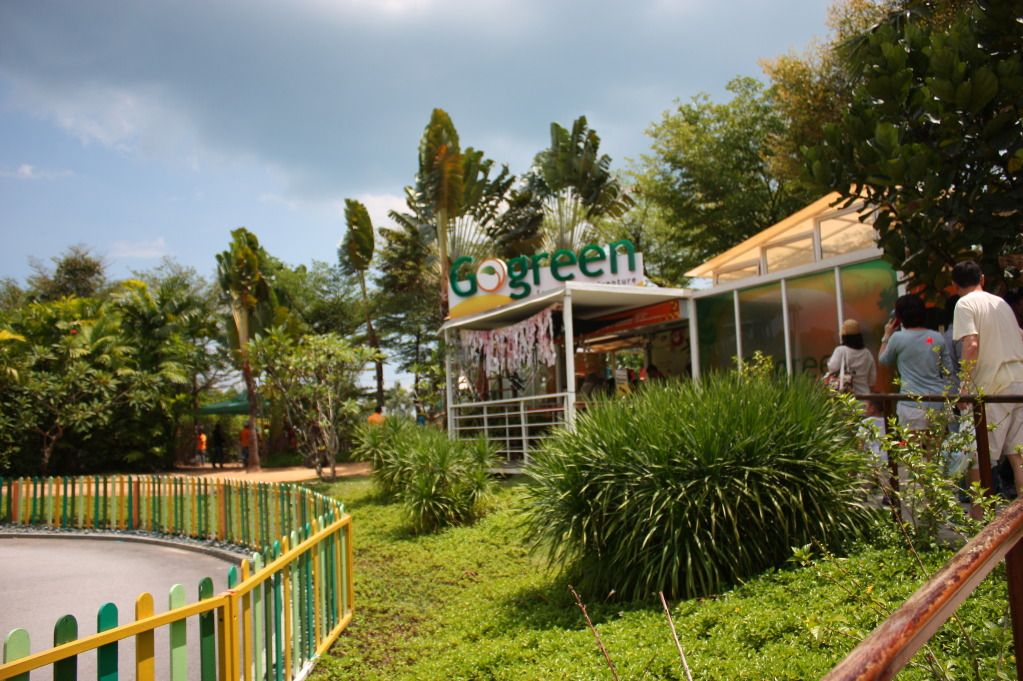 First activity,
SEGWAY
! (:
First time trying it & it was quite fun! But i was so scared i'd fall! Lol.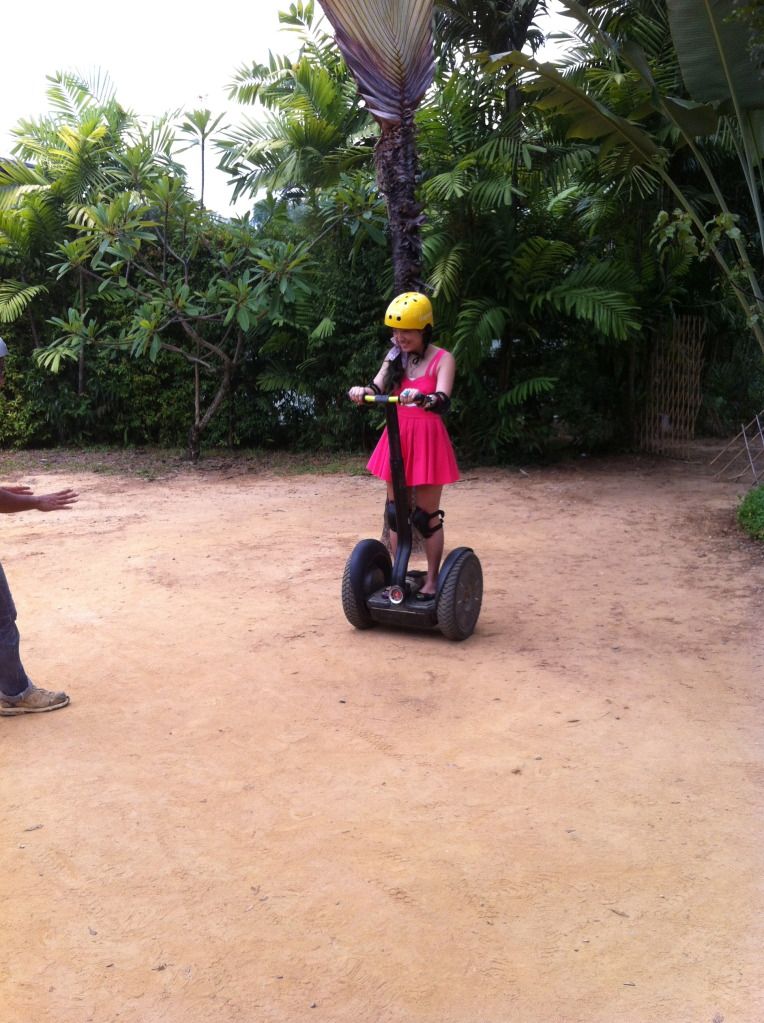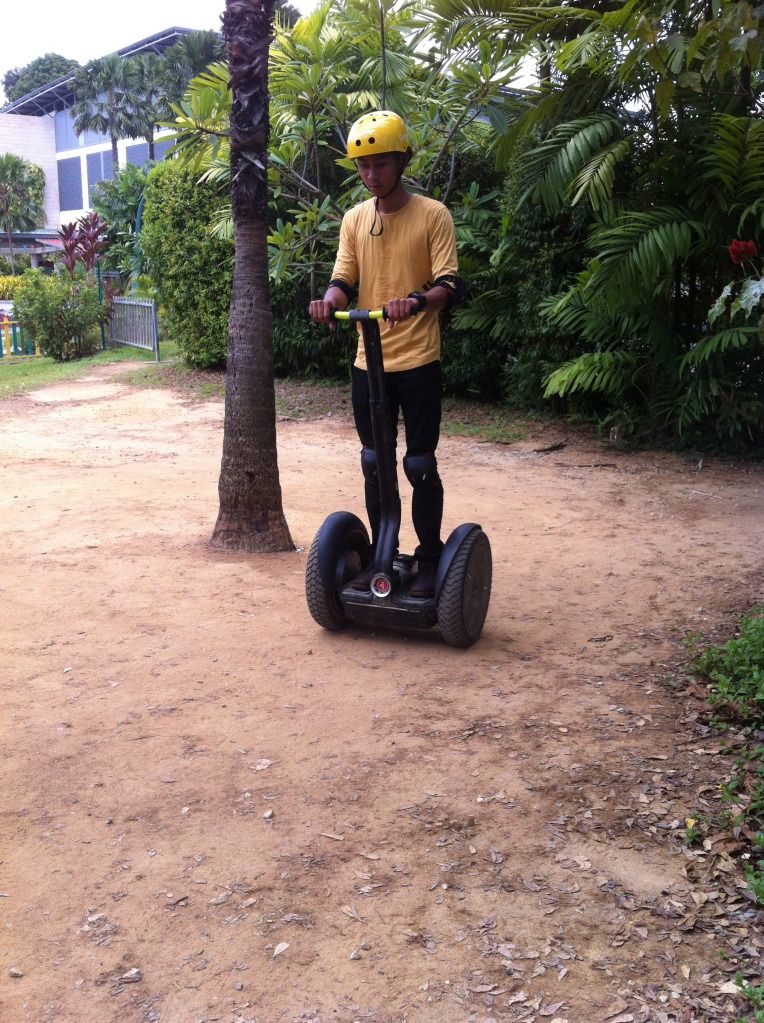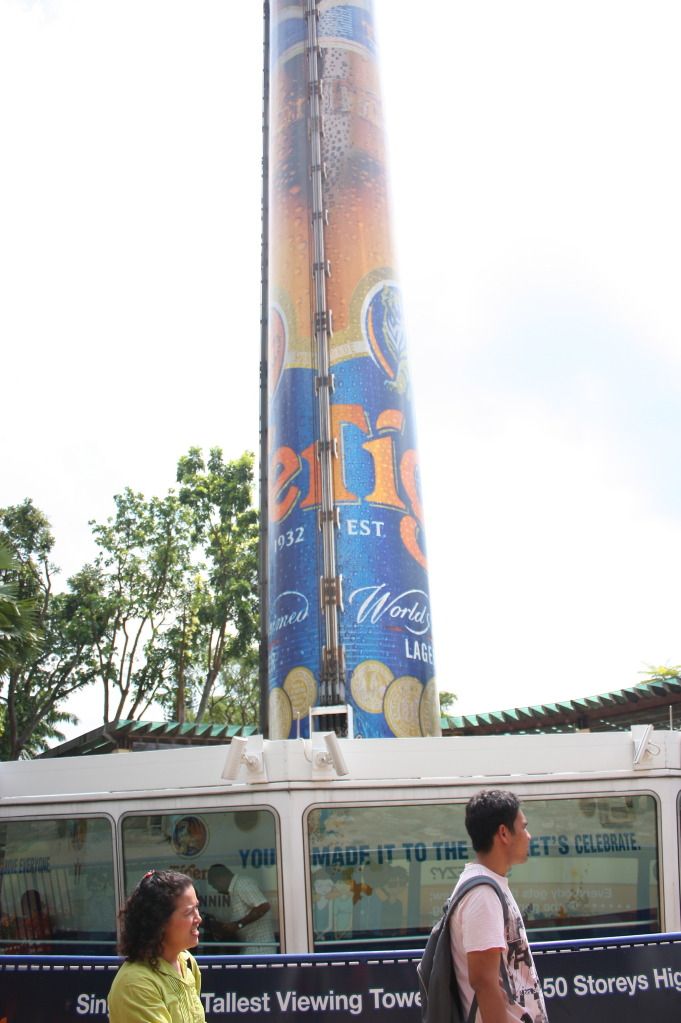 Second activity,
TIGER SKY TOWER
!
Honestly, i was prett excited at first.. Until the sky tower started moving round & round & round.....
I WAS DAMN GIDDY! Was praying tt it wld go down soon cause i cldn't take it.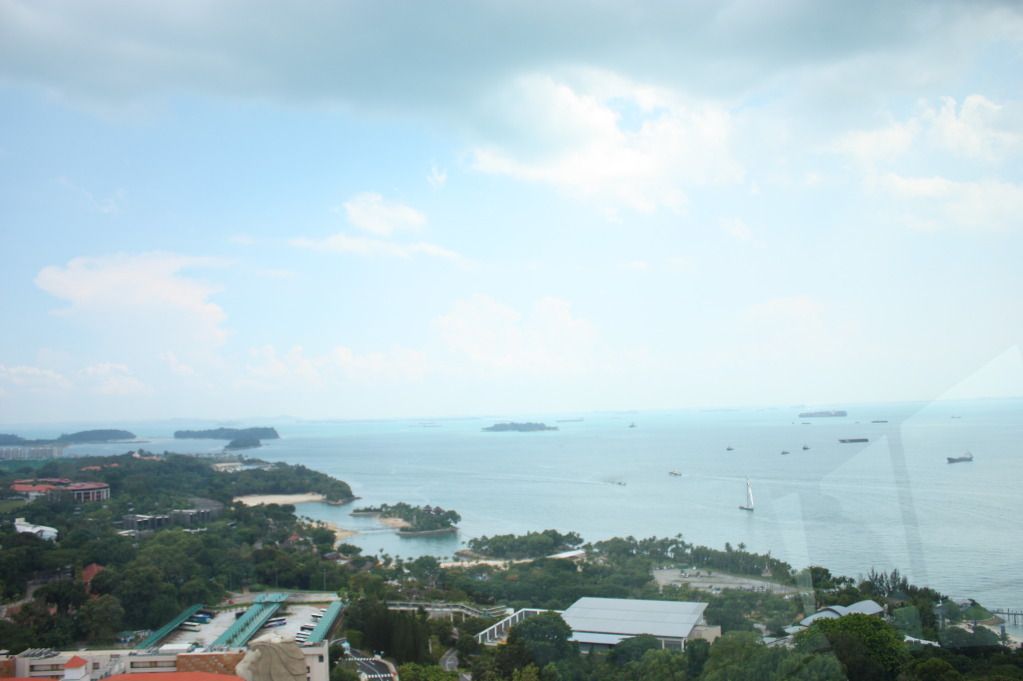 Managed to take some scenery shots while we were up there though. It's basically a revolving cabin tt shows us a panoramic view of Sentosa.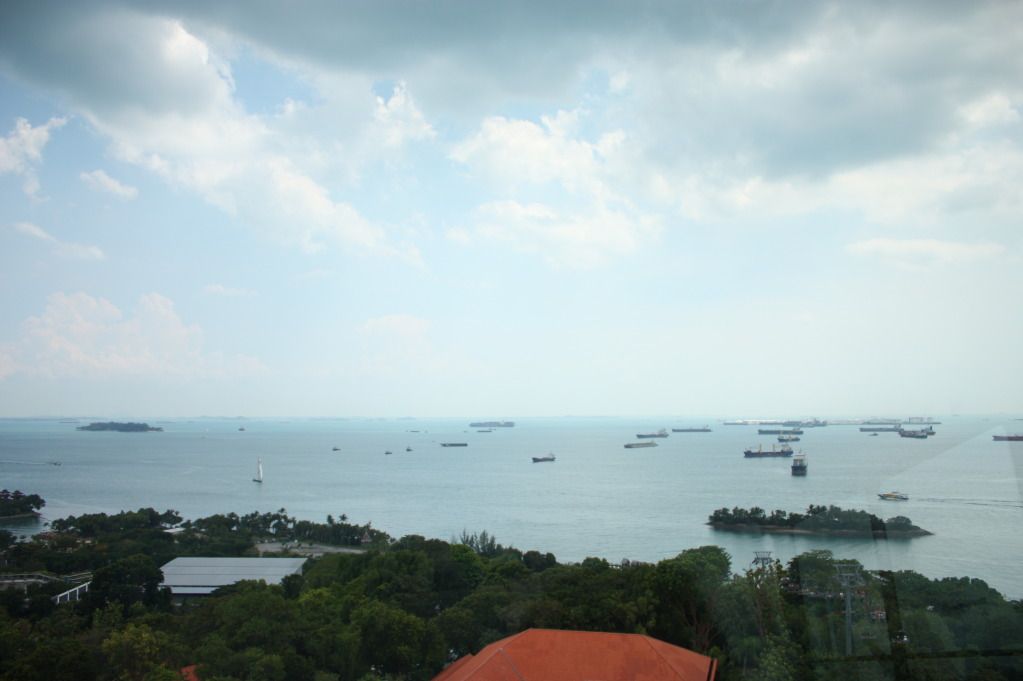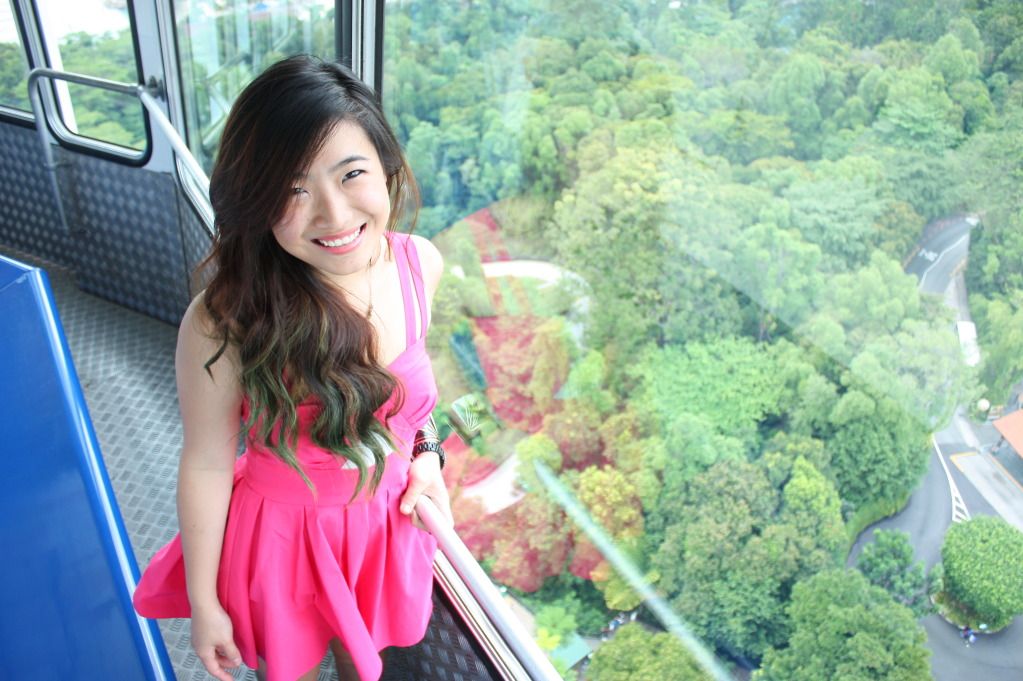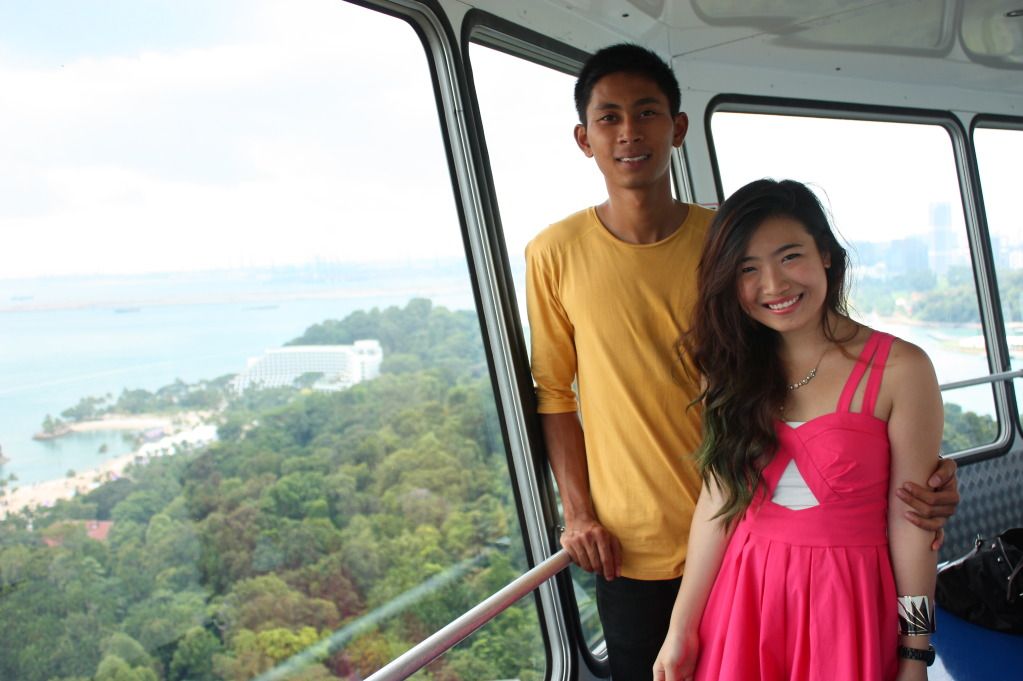 (((:
Third activity-
UNDERWATER WORLD
! *Beams*
This was super cool! It was rly moving!!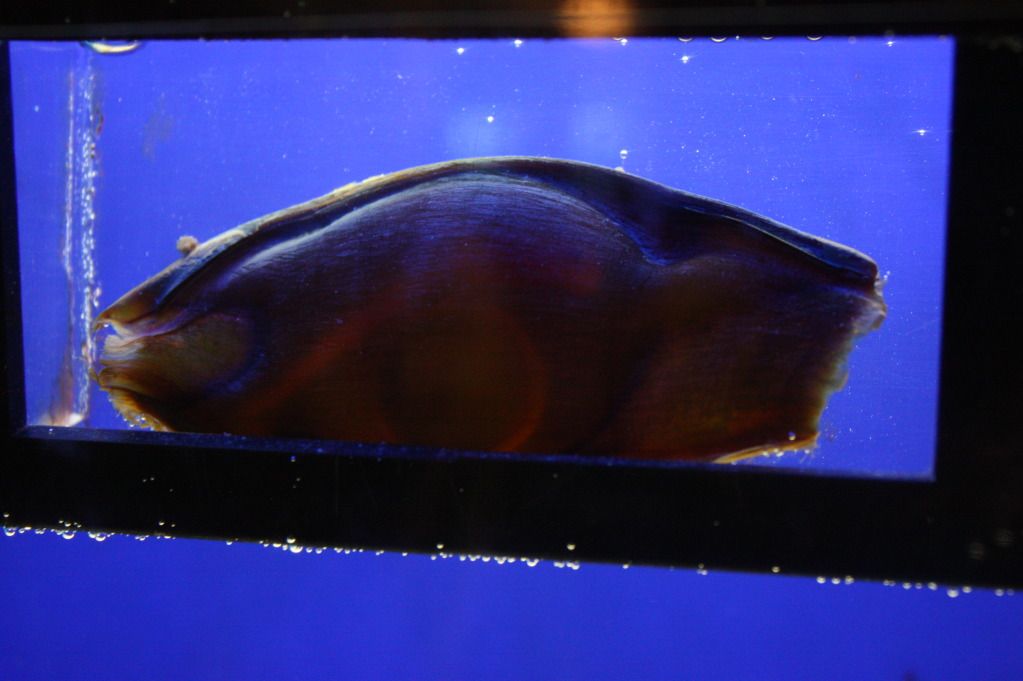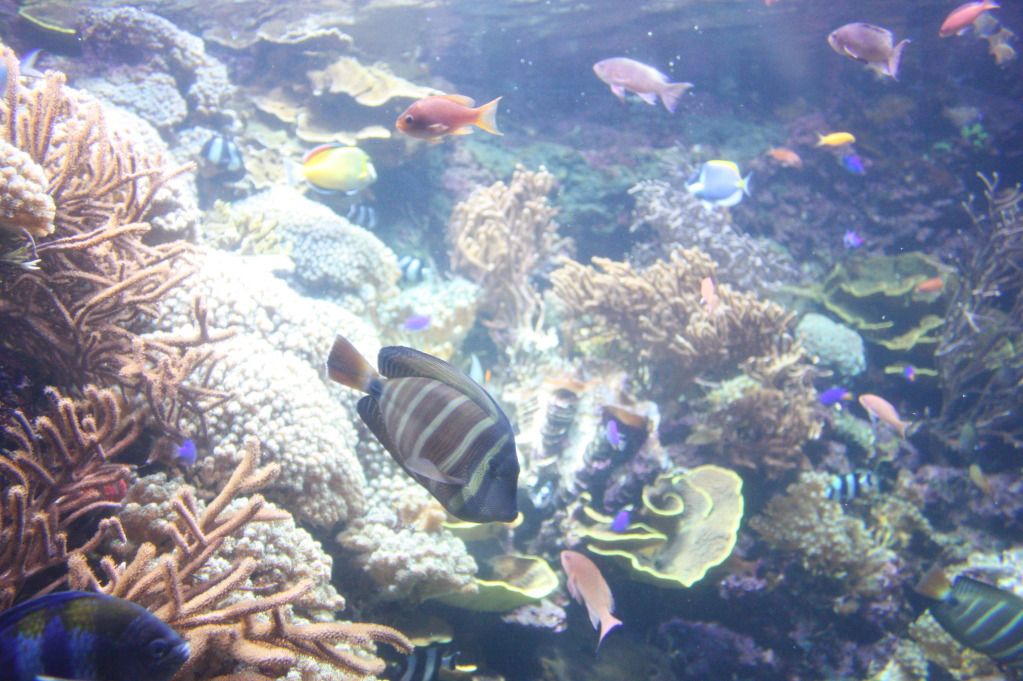 U can actually stick ur hand in to stroke the fish & feed it. 10 years ago when i was here they didn't hv such things! Underwater world changed quite a bit.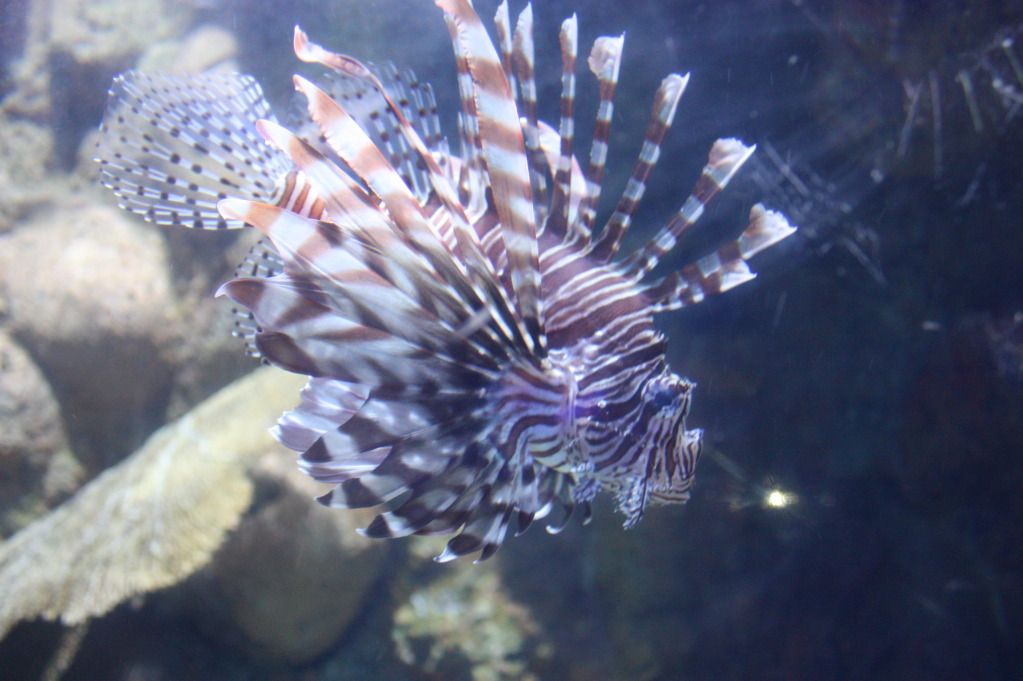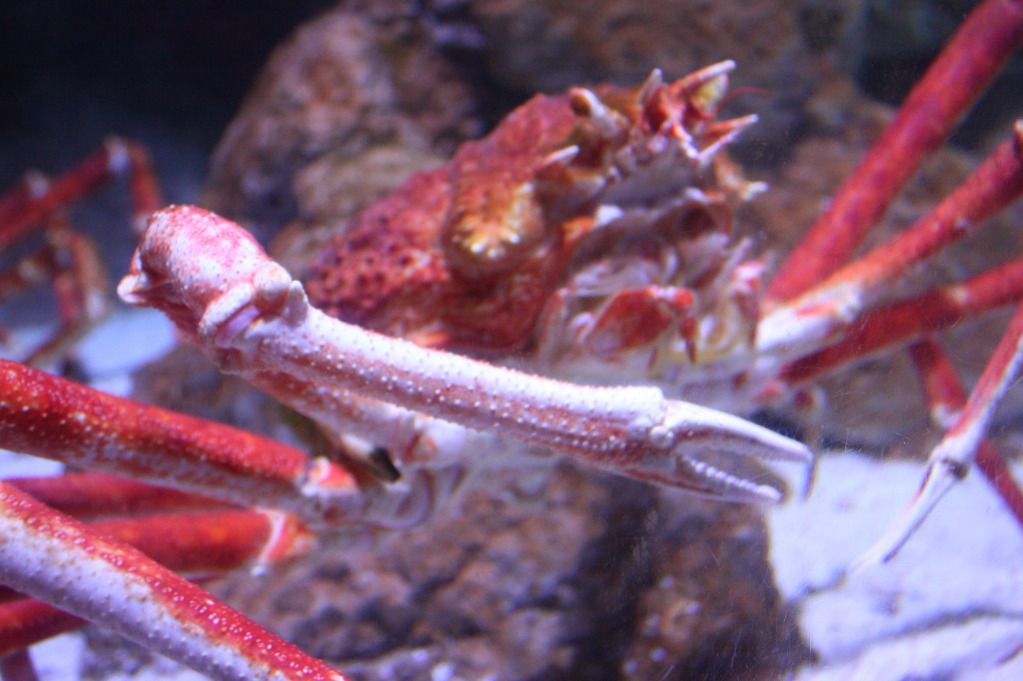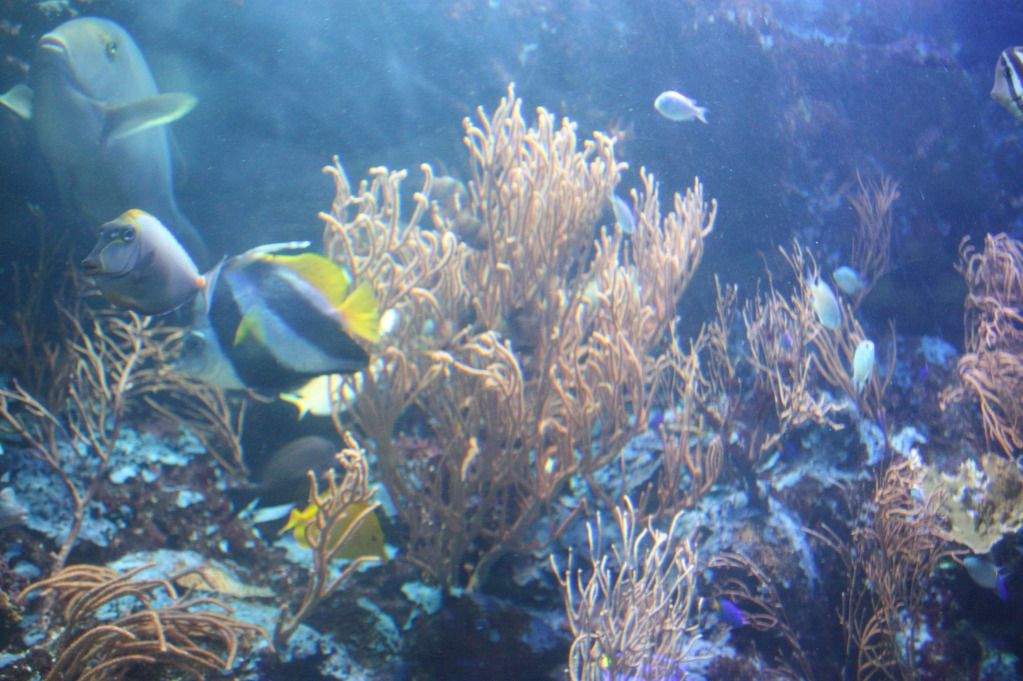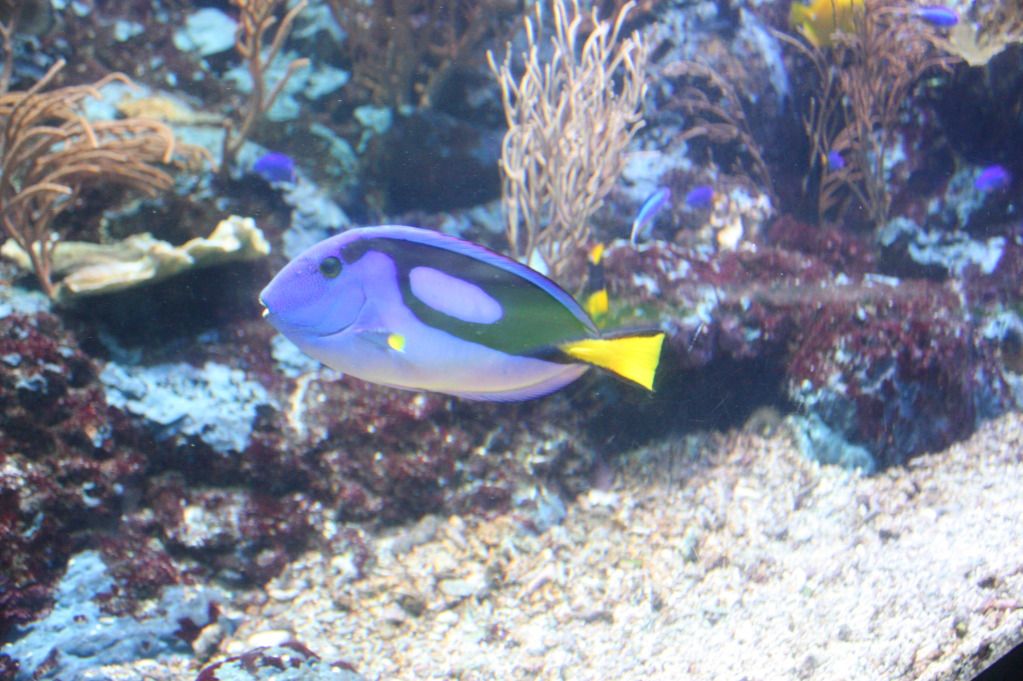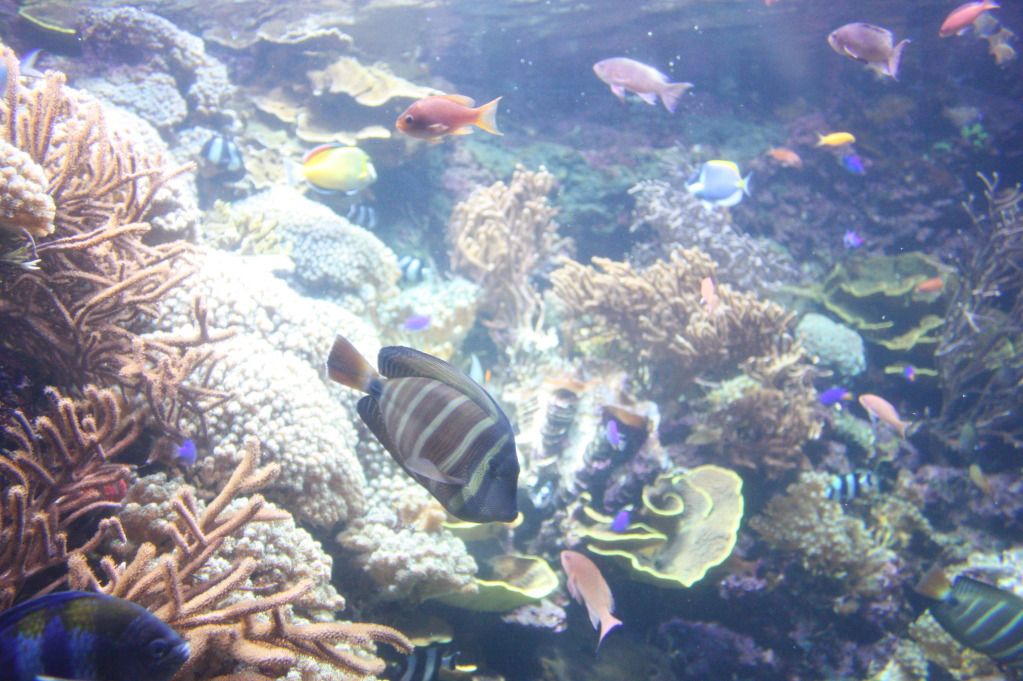 Overheard a mother telling her kid tt this was a 'Chocolate jellyfish'! I nearly burst out laughing!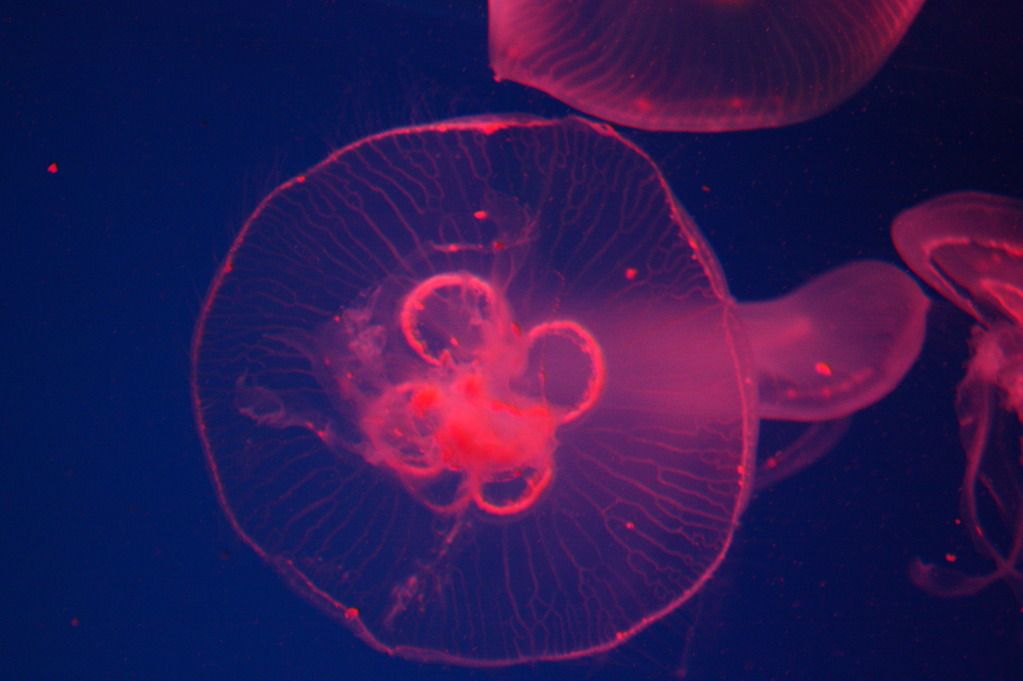 Going through the tunnel! This was pretty amazing. Wld hv been better if it wasn't so crowded! Sadly my birthday this year fell on a PH -.-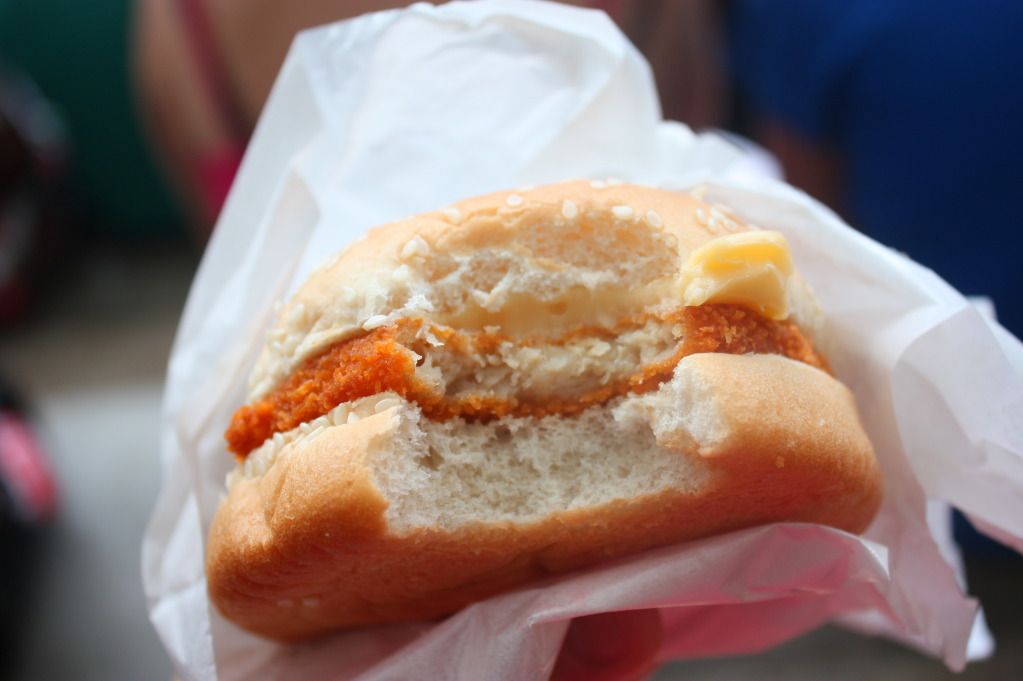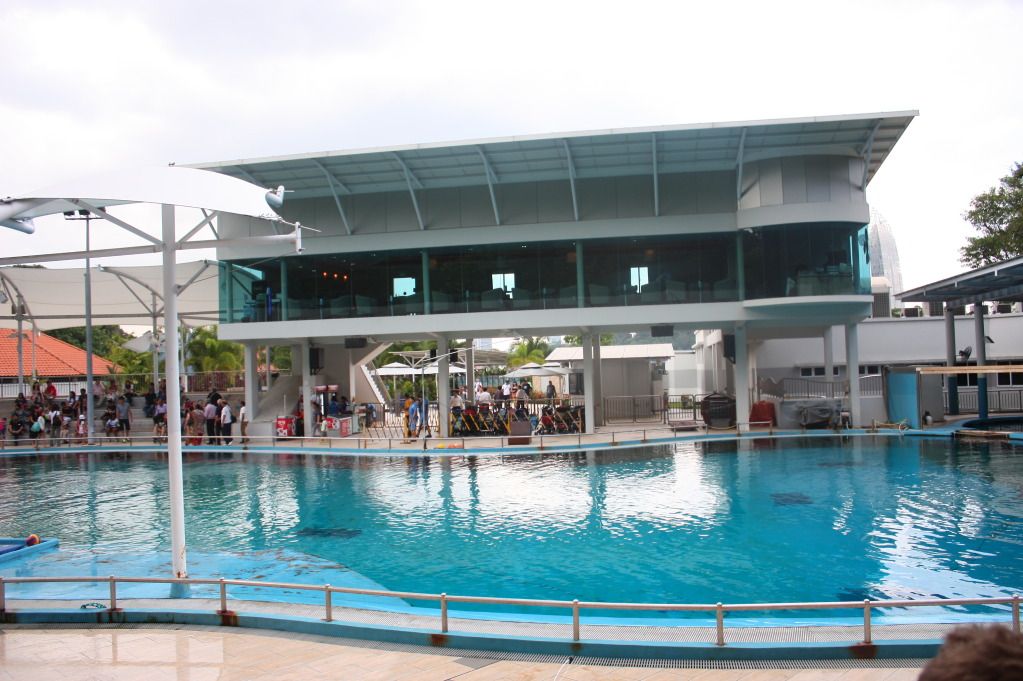 Fourth activity,
DOLPHIN LAGOON
!
This was Über fun to watch! It was a dolphin & seal showcase. The tricks they cld do were damn cool!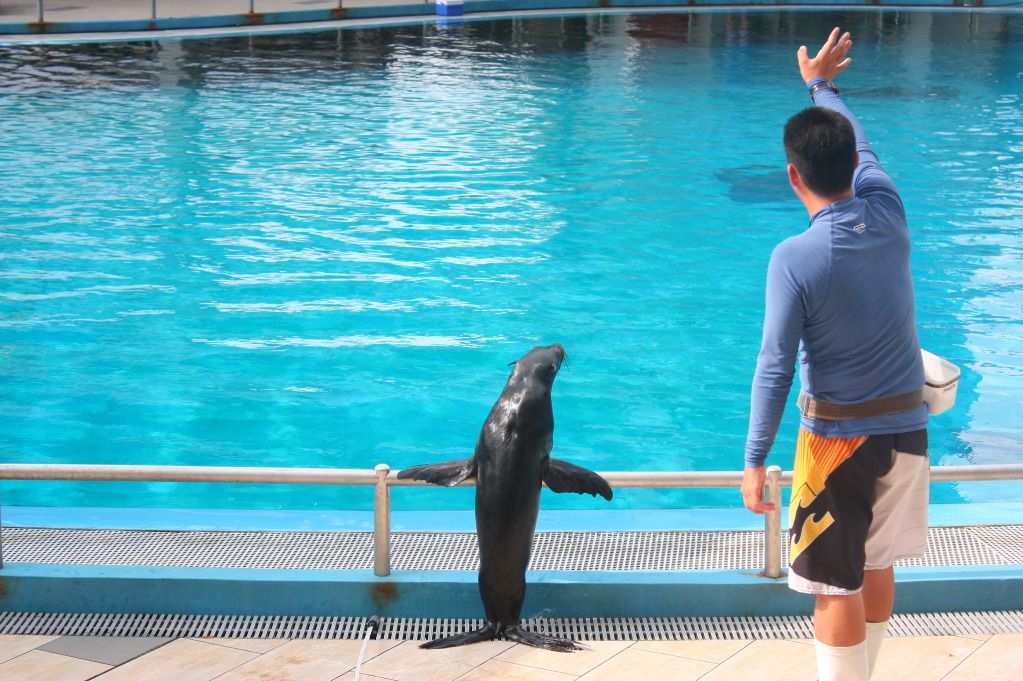 The seal waving to the audience. Damn smart!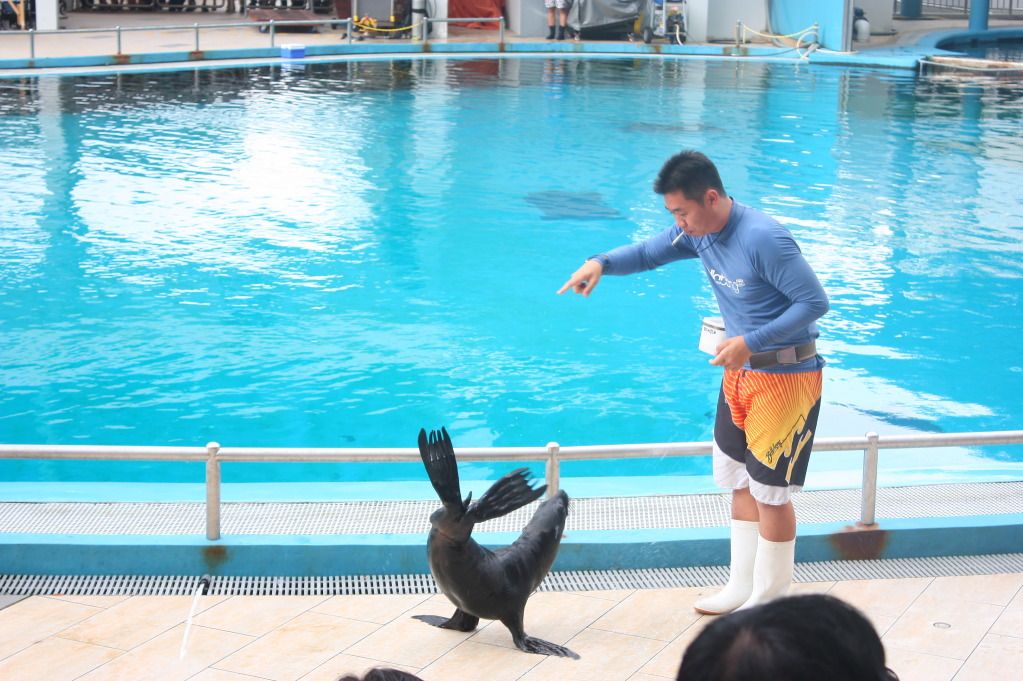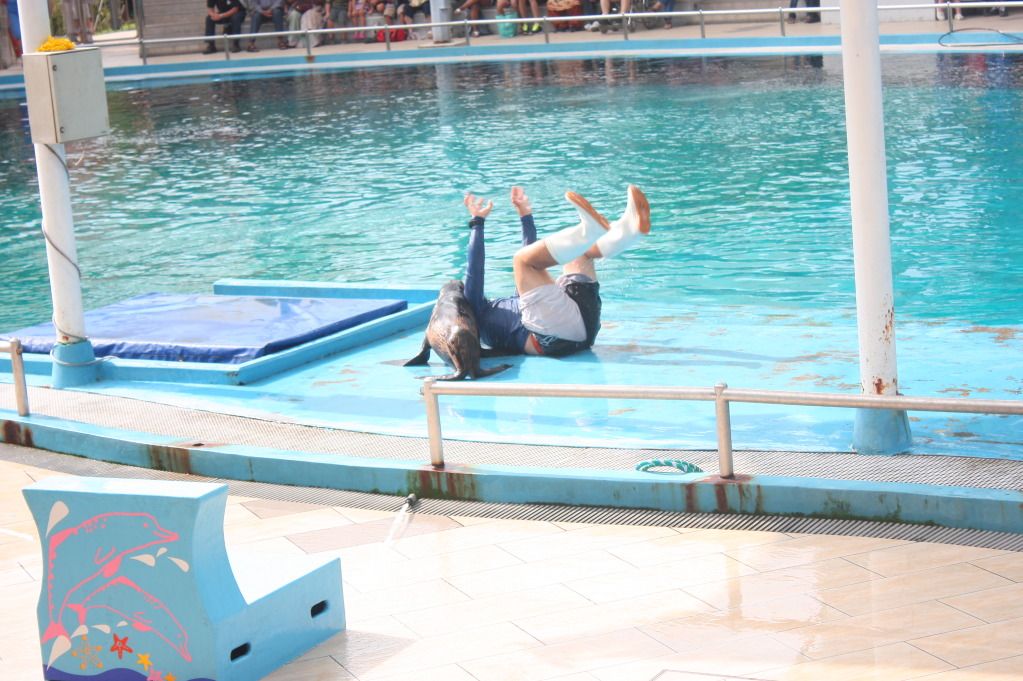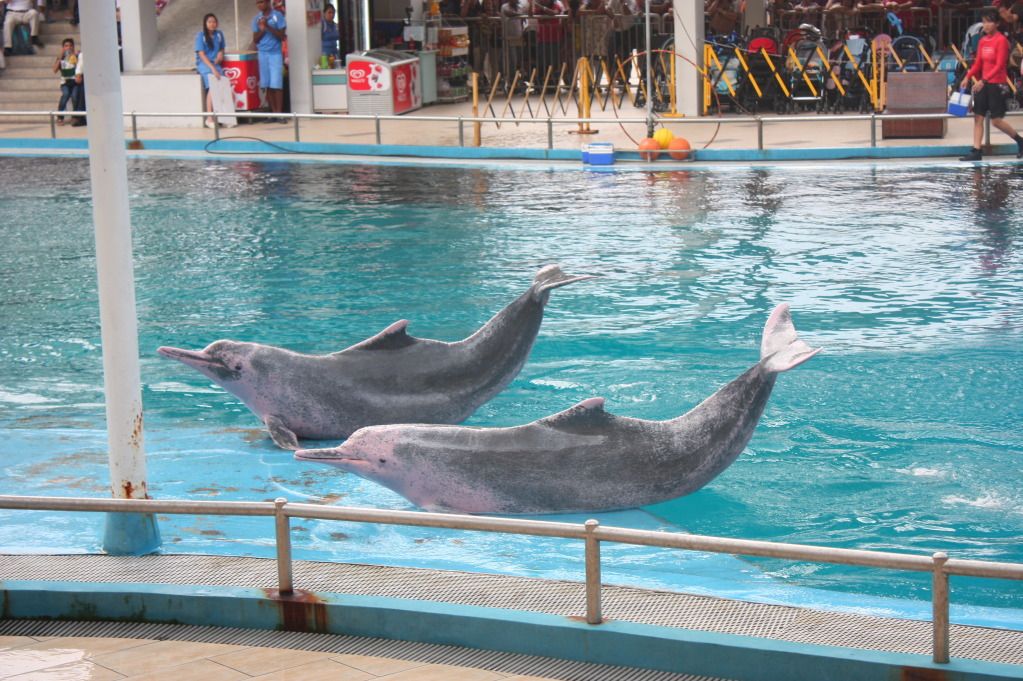 The Pink dolphin!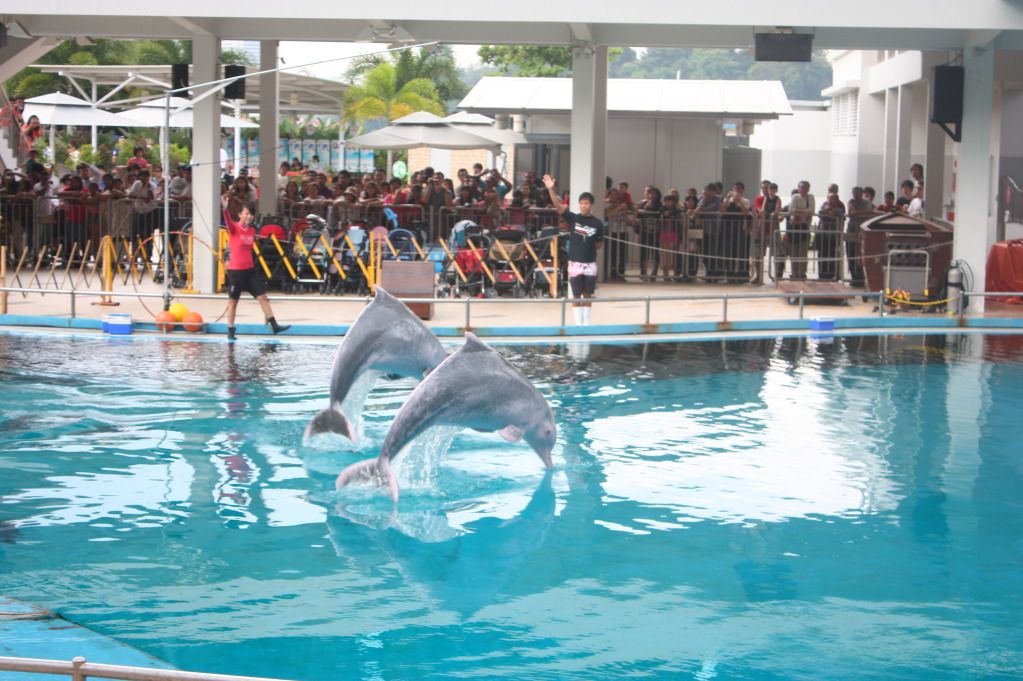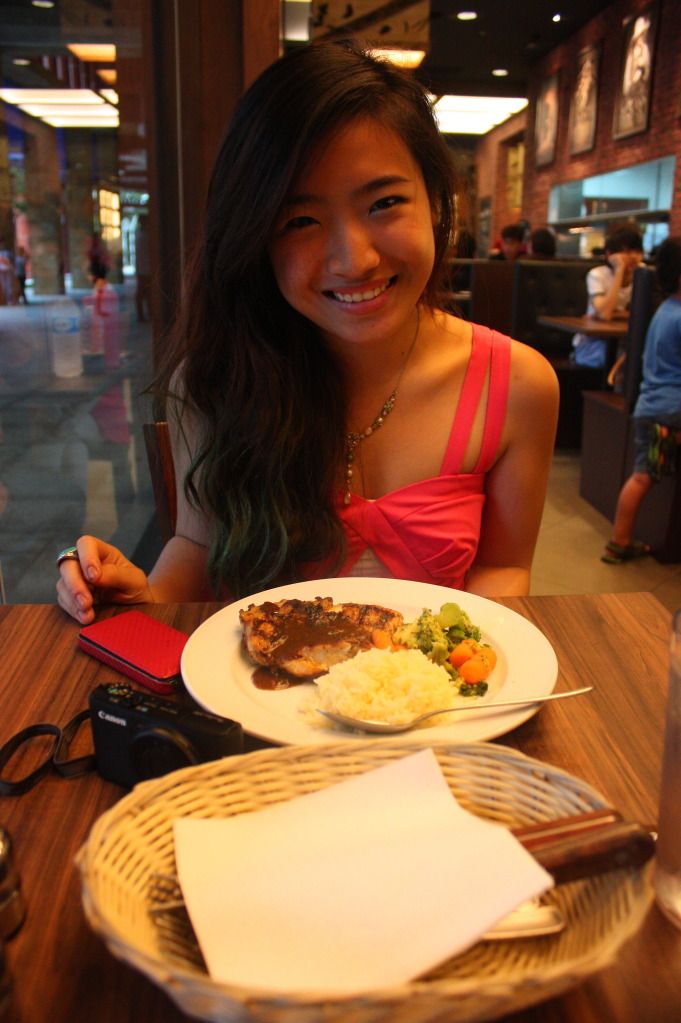 Right after this we had dinner at Astons. We were famished! Had a full afternoon of activities.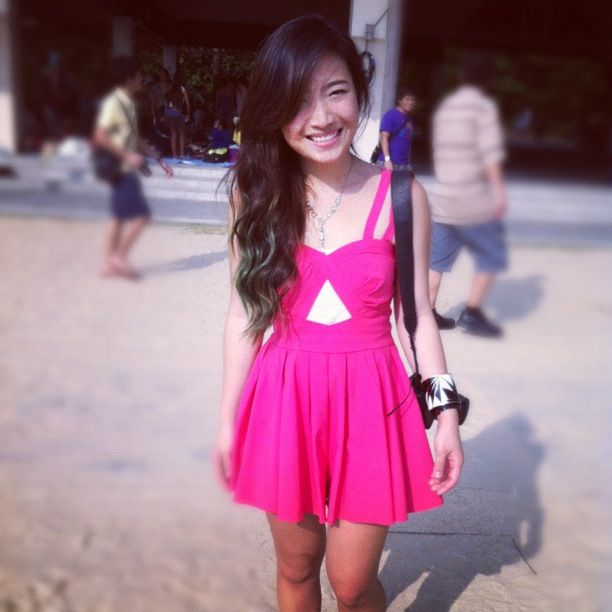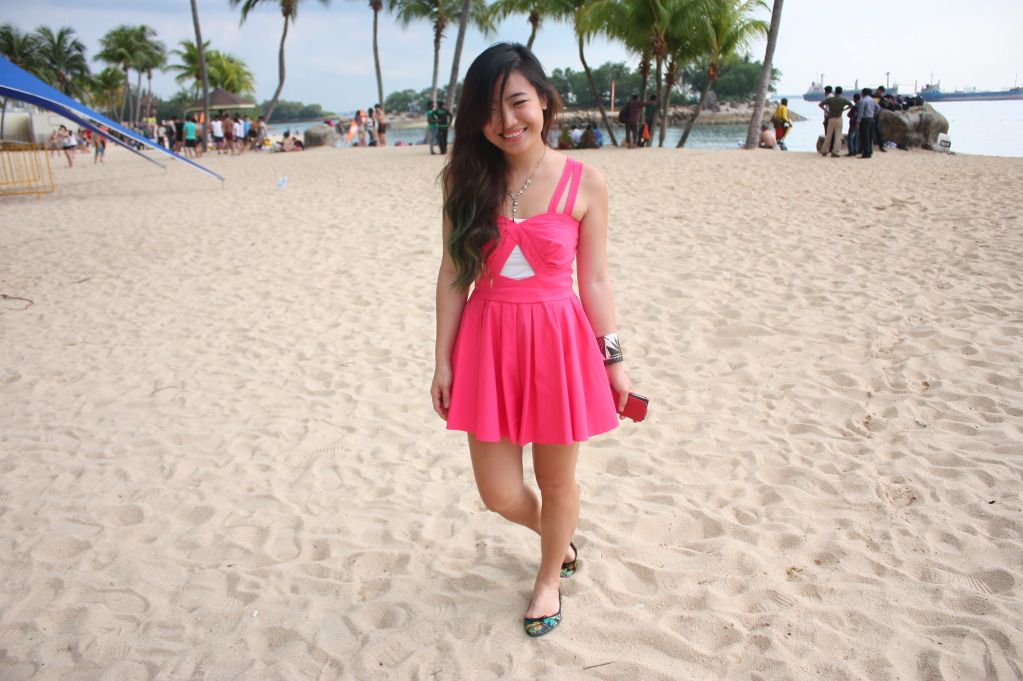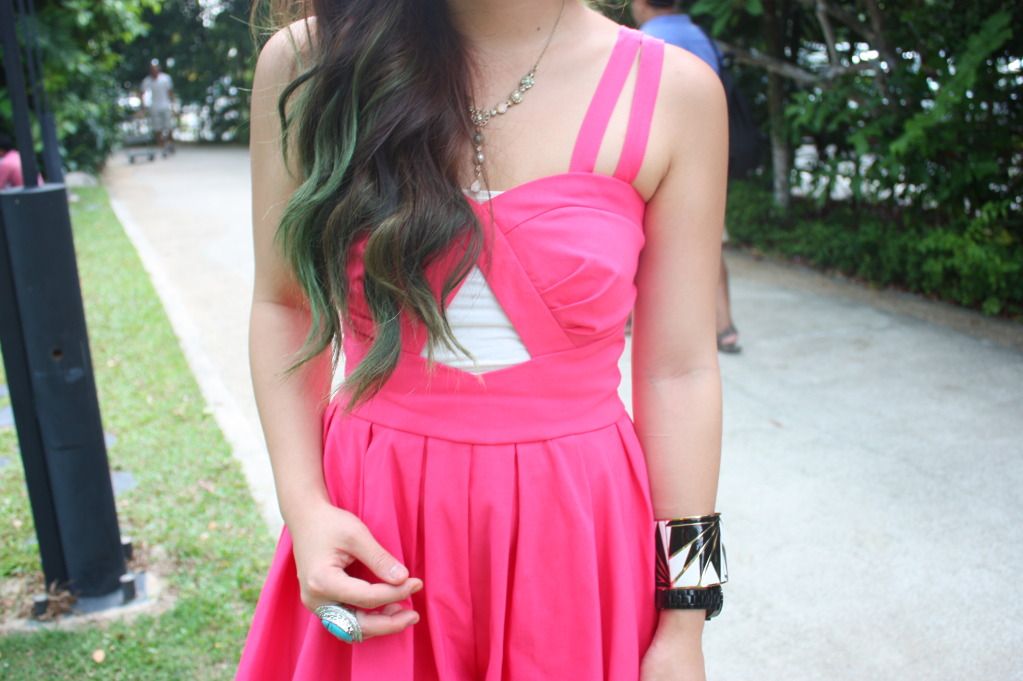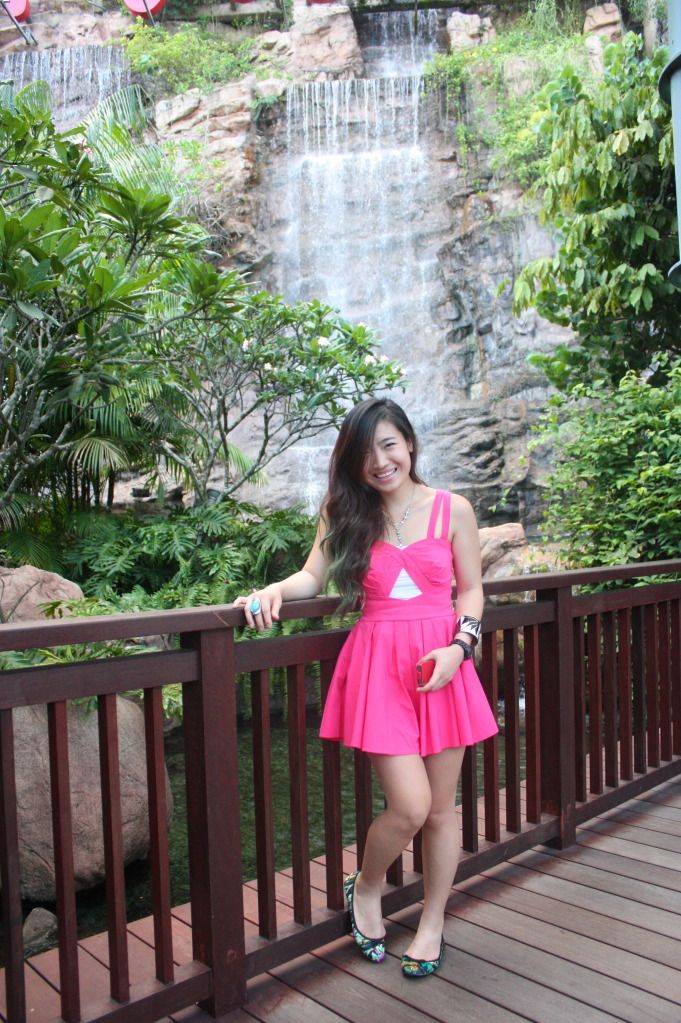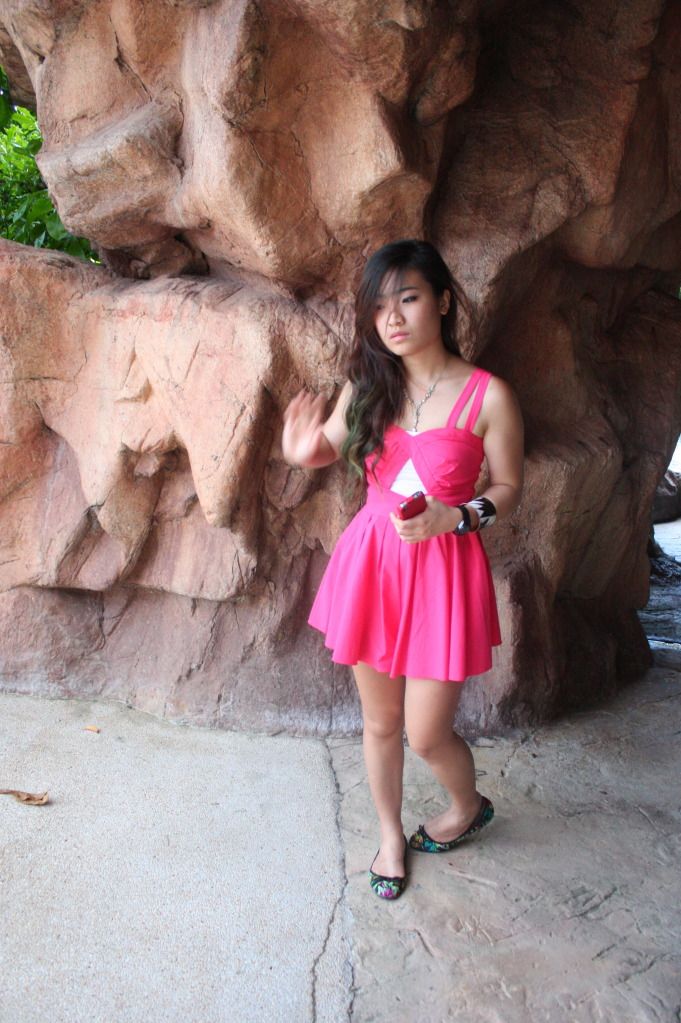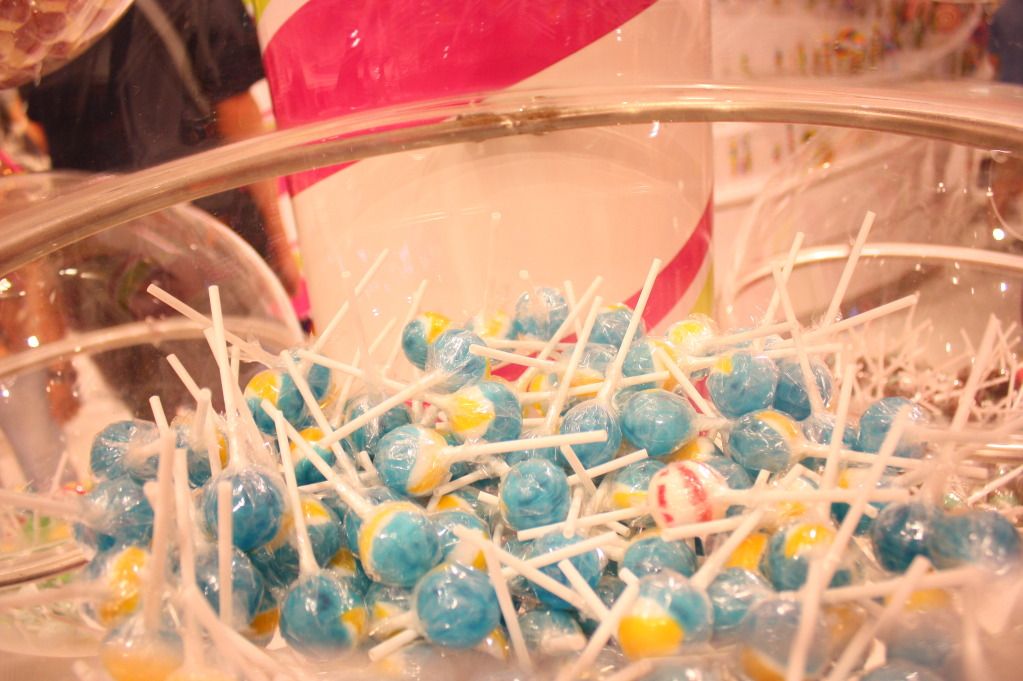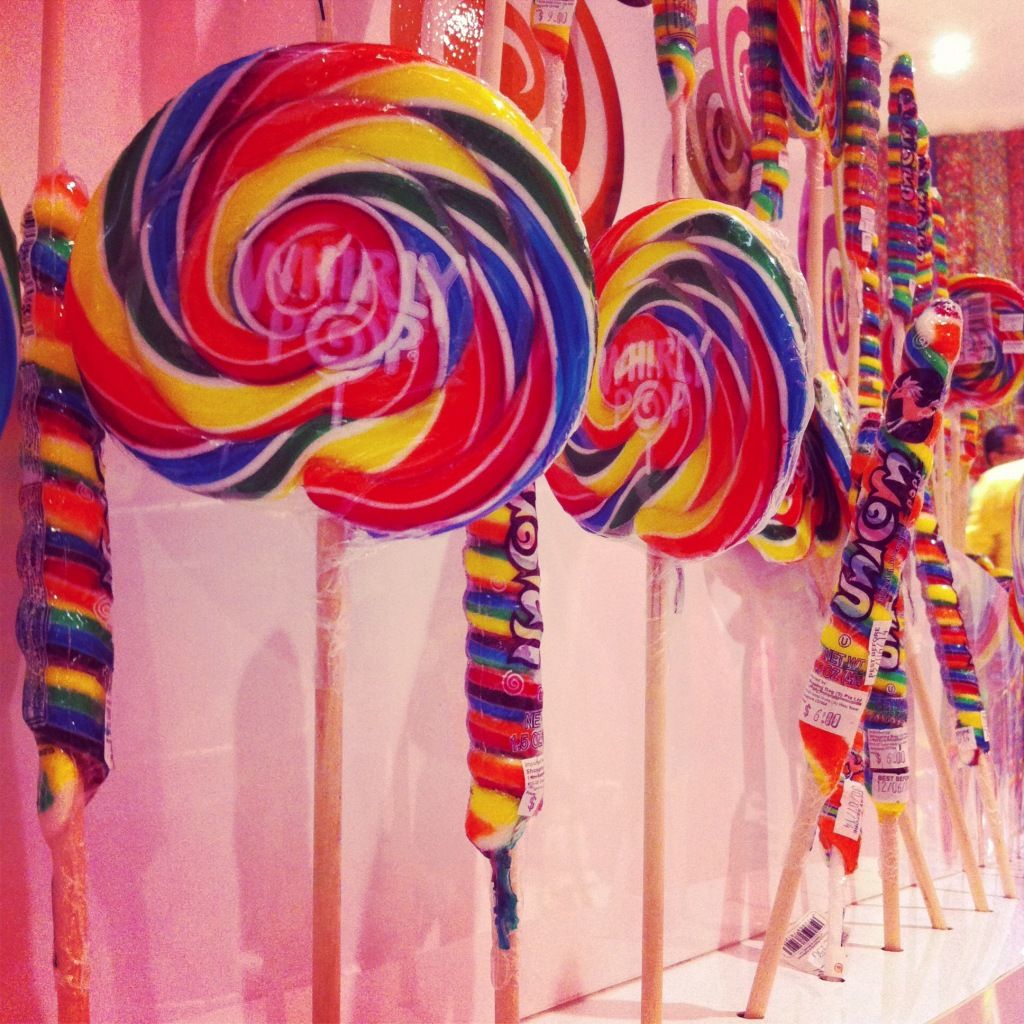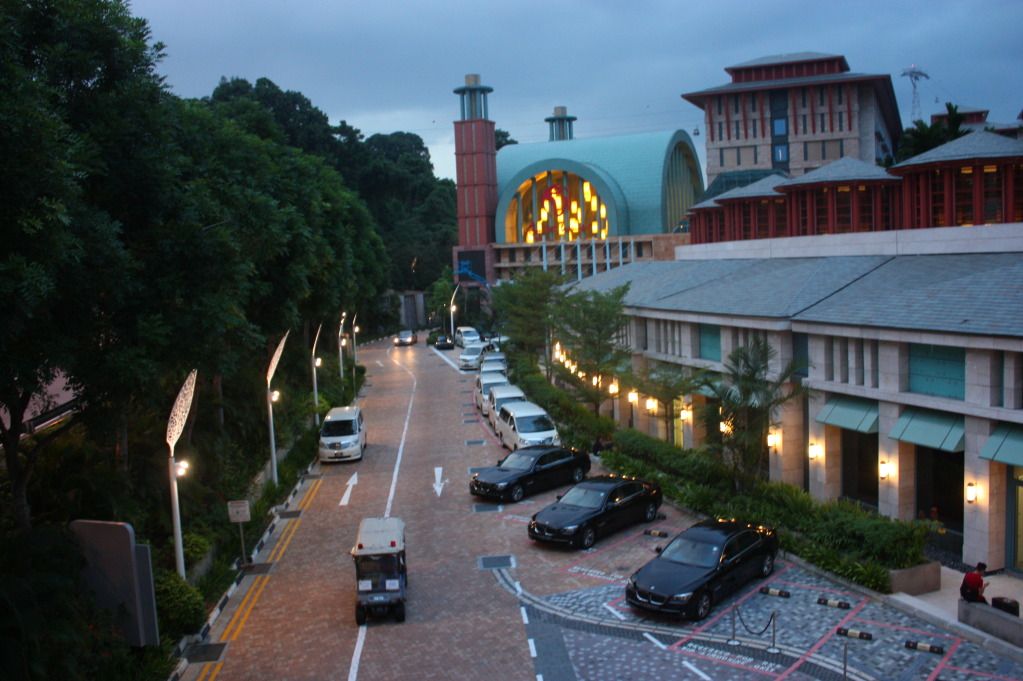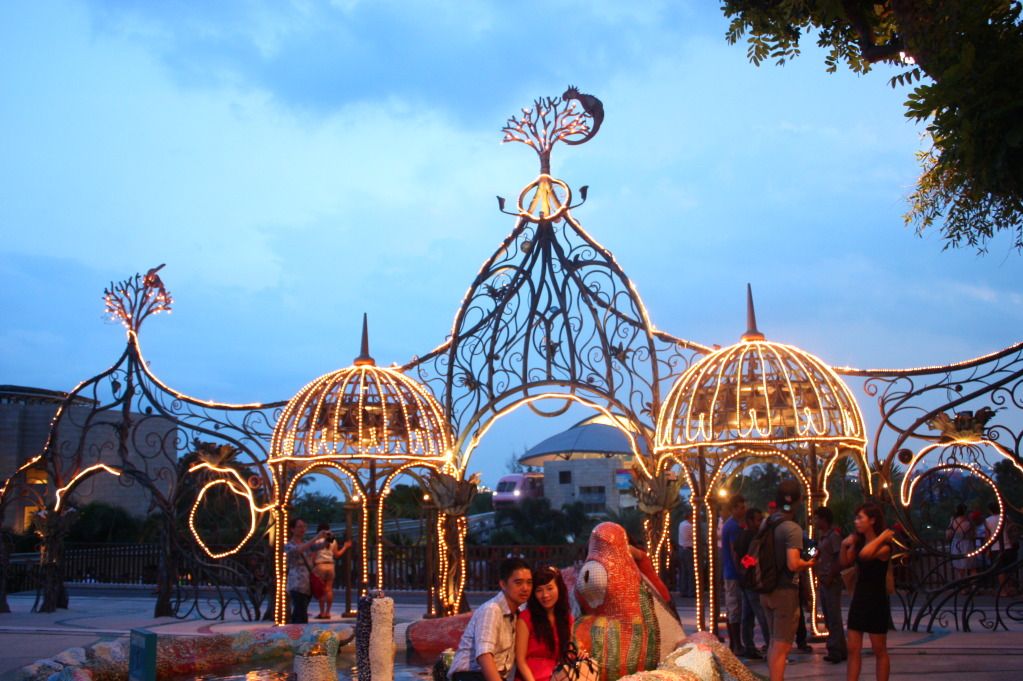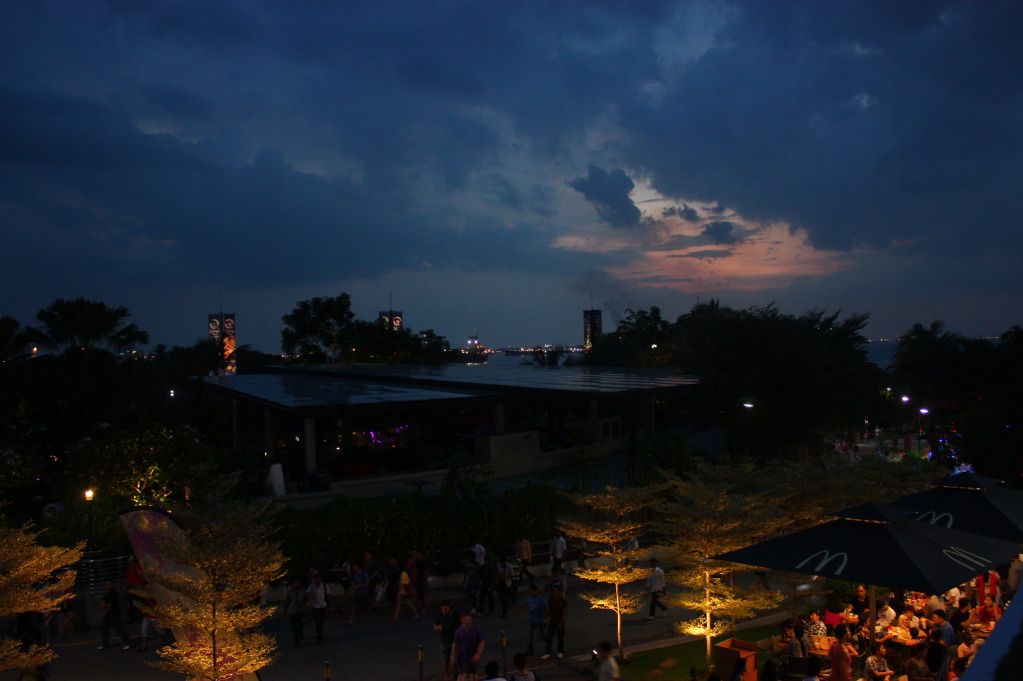 Fifth activity,
LUGE & SKYRIDE
! The pic says it all! Lol.
We bought the 3 way ticket. Meaning we get to ride the luge & sky ride 3 times for $20 only as they were having some promo tt day. It was so fun! We ended up racing ech other! Hehe.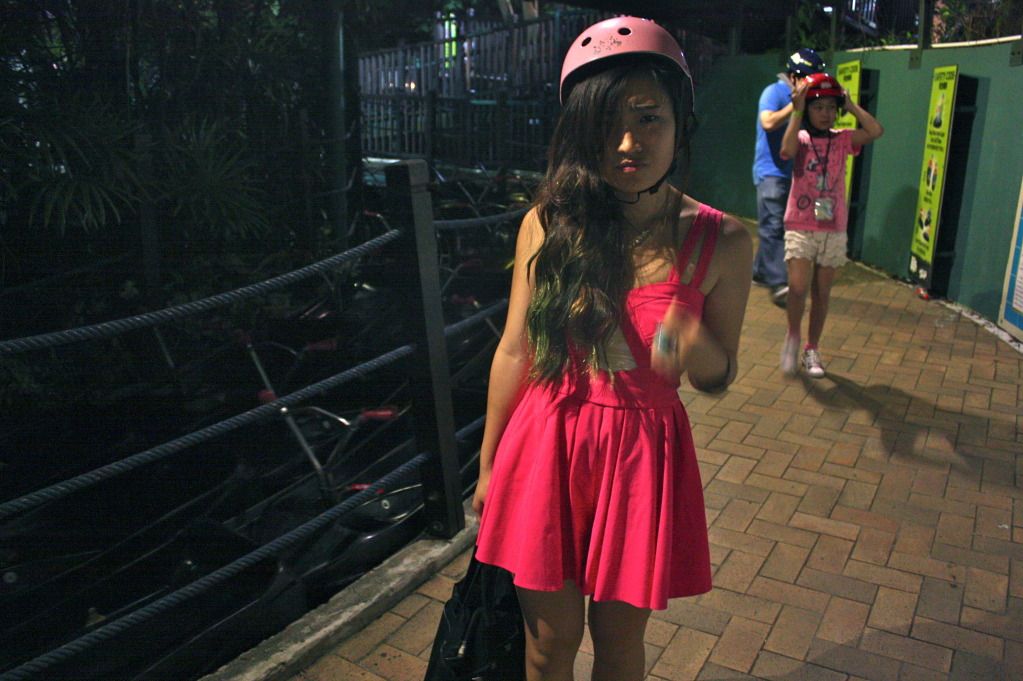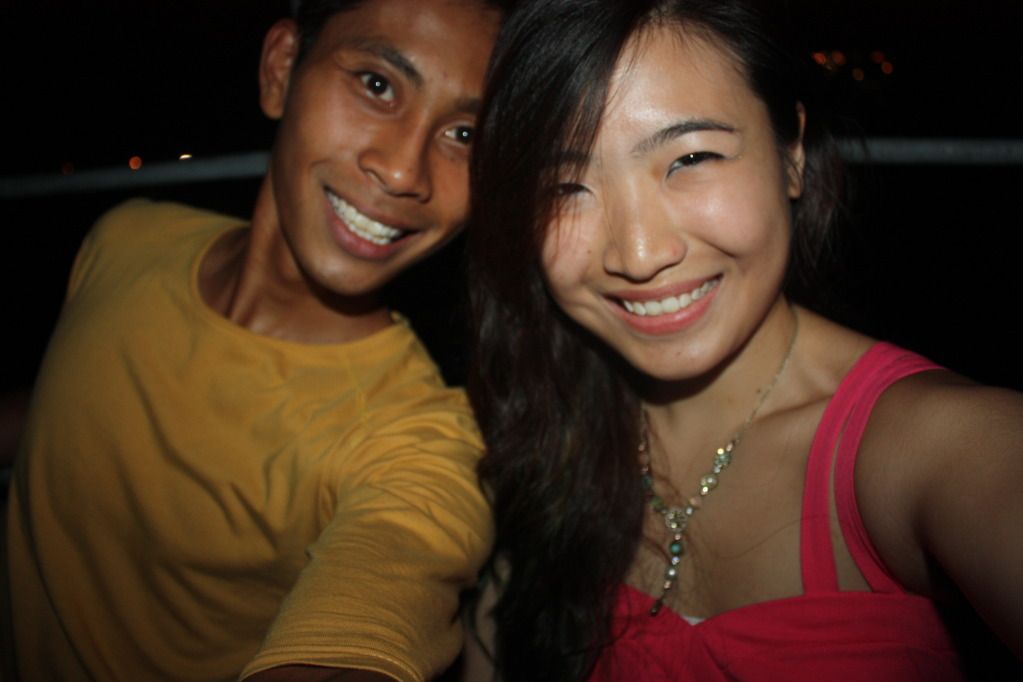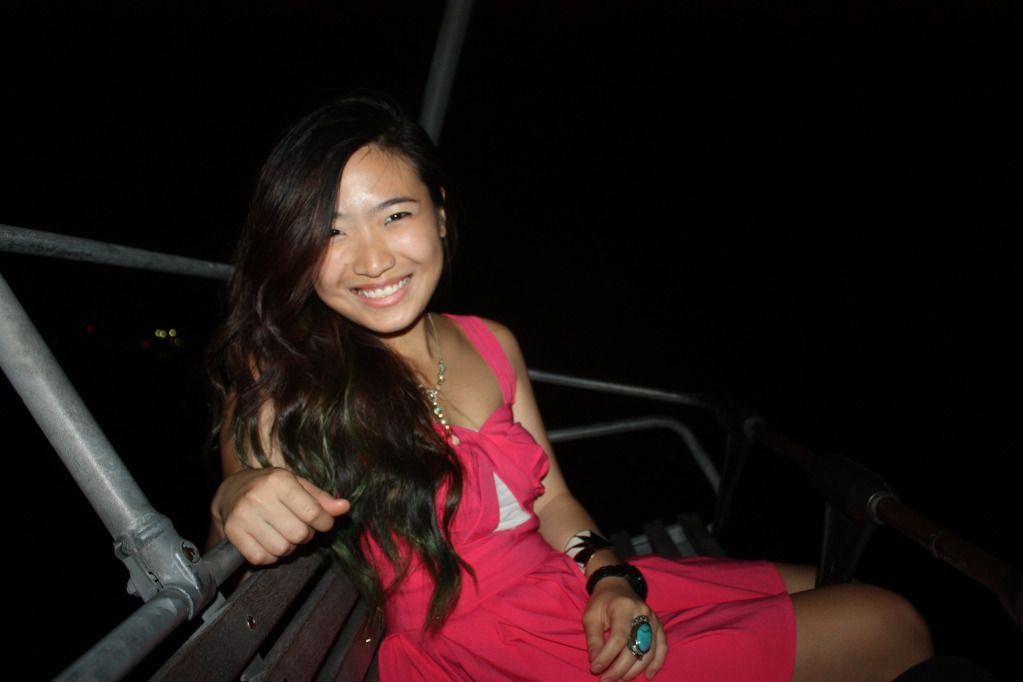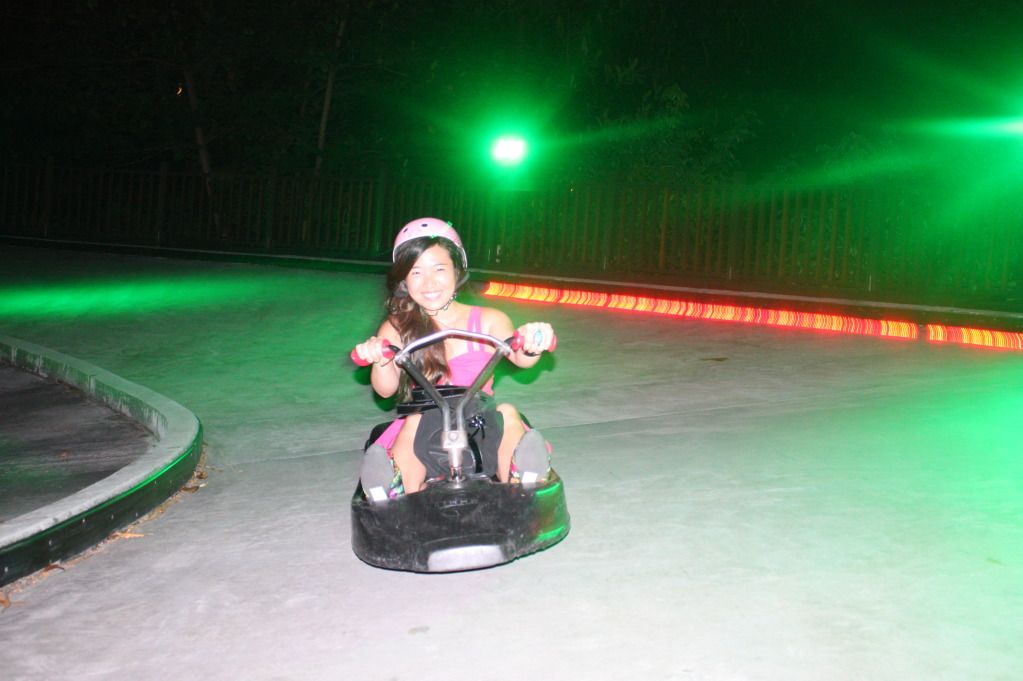 Sixth activity,
SONGS OF THE SEA
!
Ever since they changed the whole concept from the fountain show to songs of the sea, i nvr saw the show until my b'day. Honestly, i was expecting ppl with good vocals singing proper songs. But nooo! It was way under my expectations. It wasn't even a song! Like it was just people humming -.- IT WAS BAD! The only thing i enjoyed abt it was the
FIREWORKS
! Tt was the best!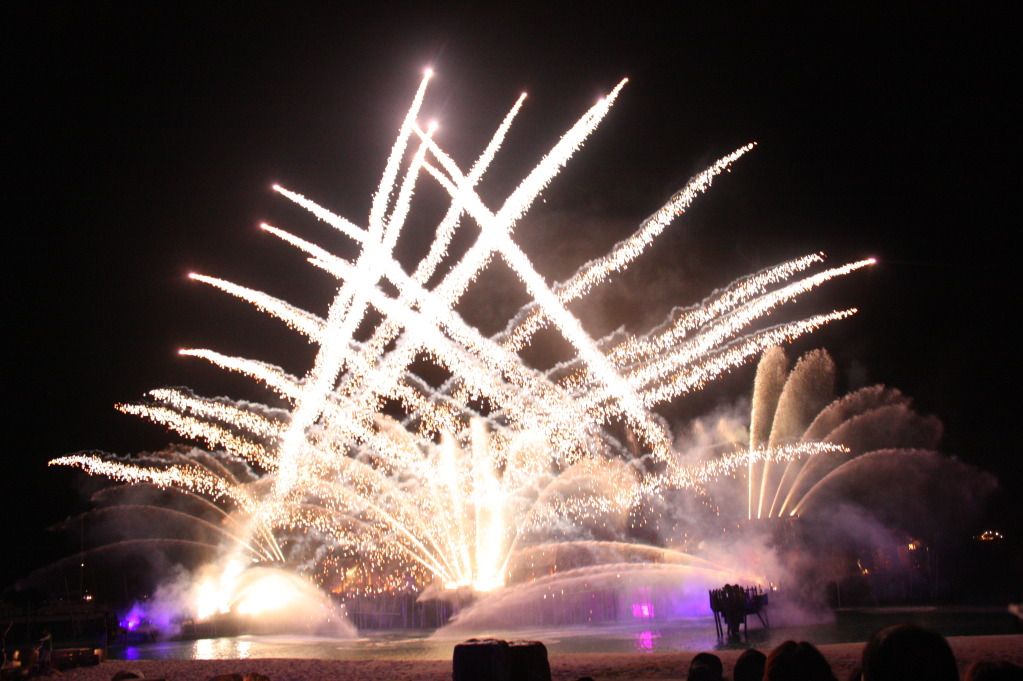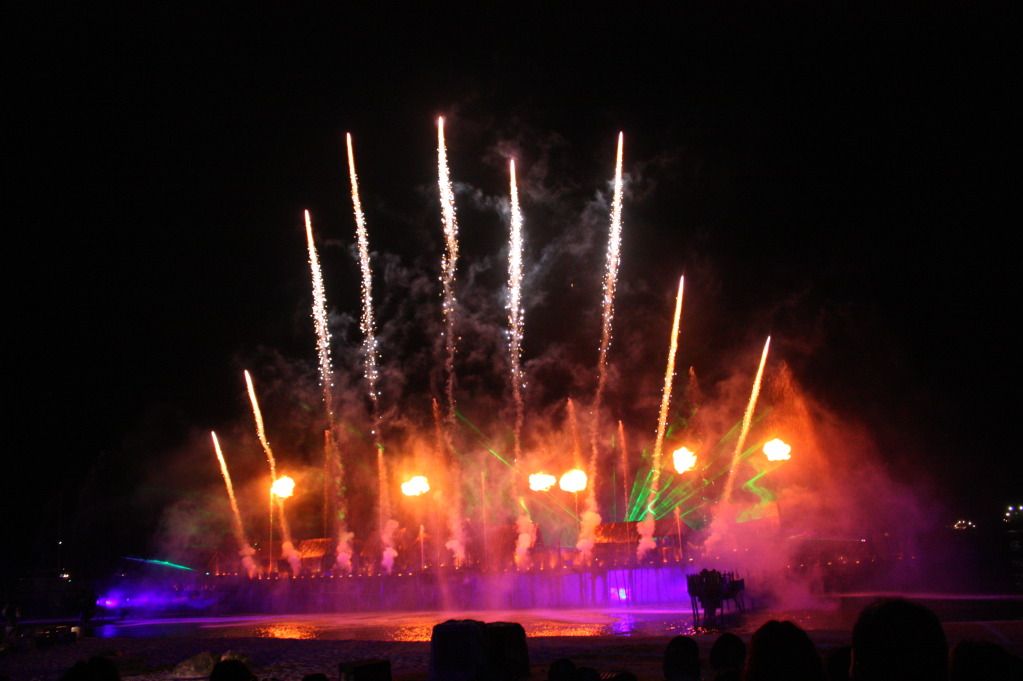 Right after the show, i walked out of the place smiling. I had a full day of activities planned by R. & The ending was spectacular. We both knew Songs of the sea has a fireworks ending. We only went for the fireworks. Hahaha. But still, it was a great ending to my birthday!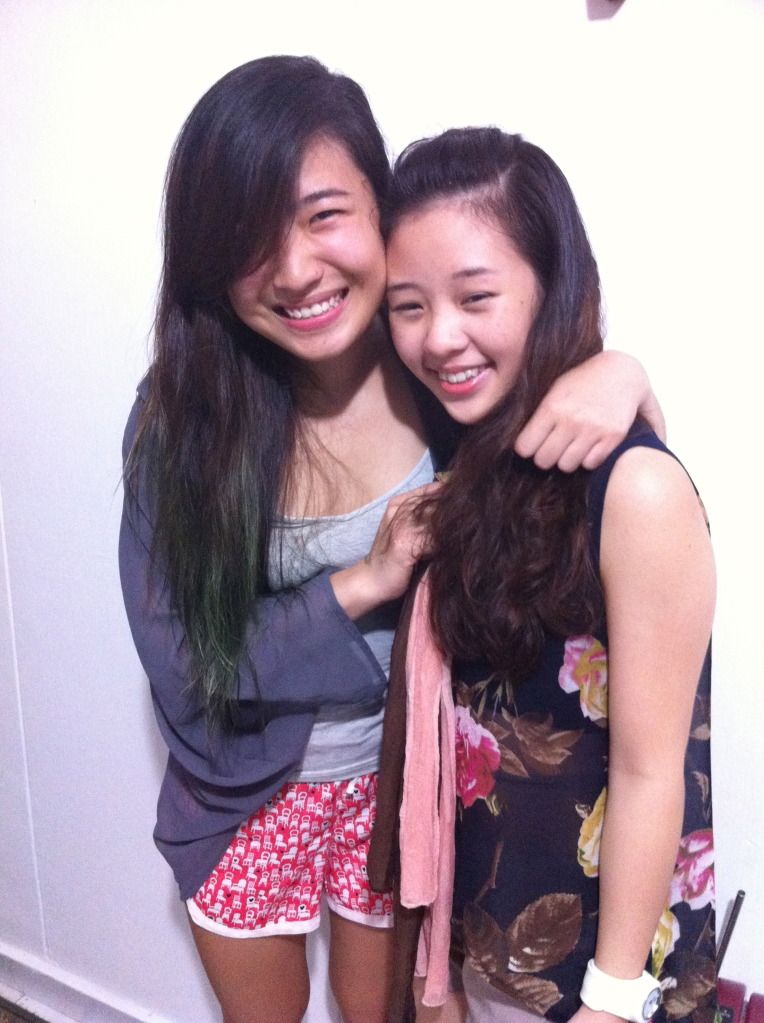 This wonderful girl, Stacy, surprised me 1 hr before my b'day ended! Boy was i elated to see her! Honestly i was hoping tt at the end of my b'day, my friends will surprise me? I rly wanted to see them! (Will get to tt later.) She lugged a huge bag of 21 presents for me! I WAS FRIGGIN TOUCHED! (:
No one has ever done tt for me.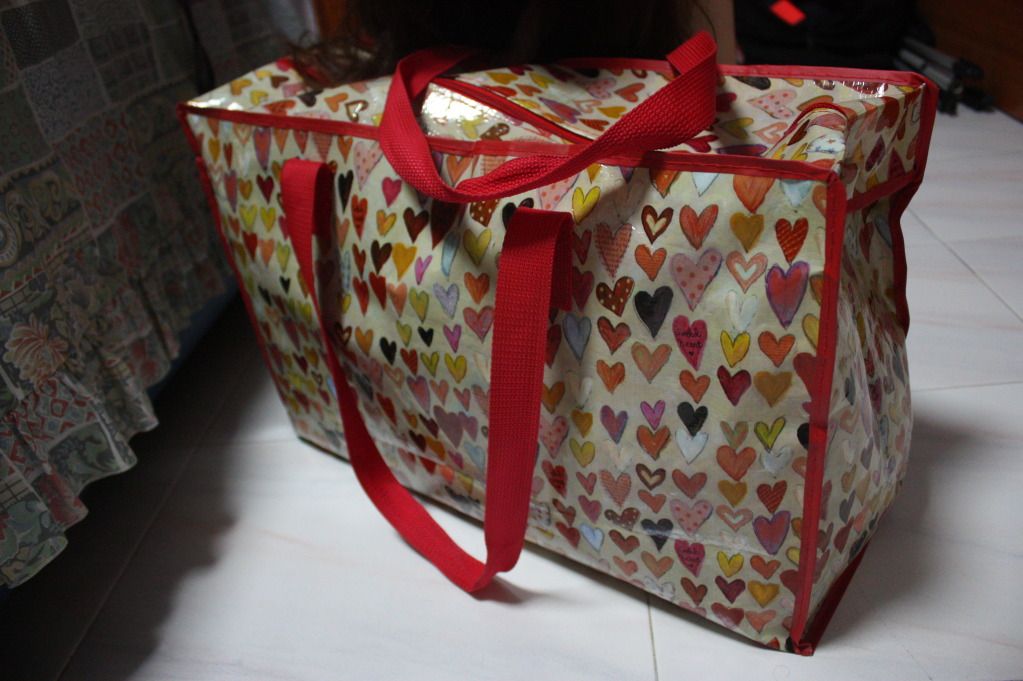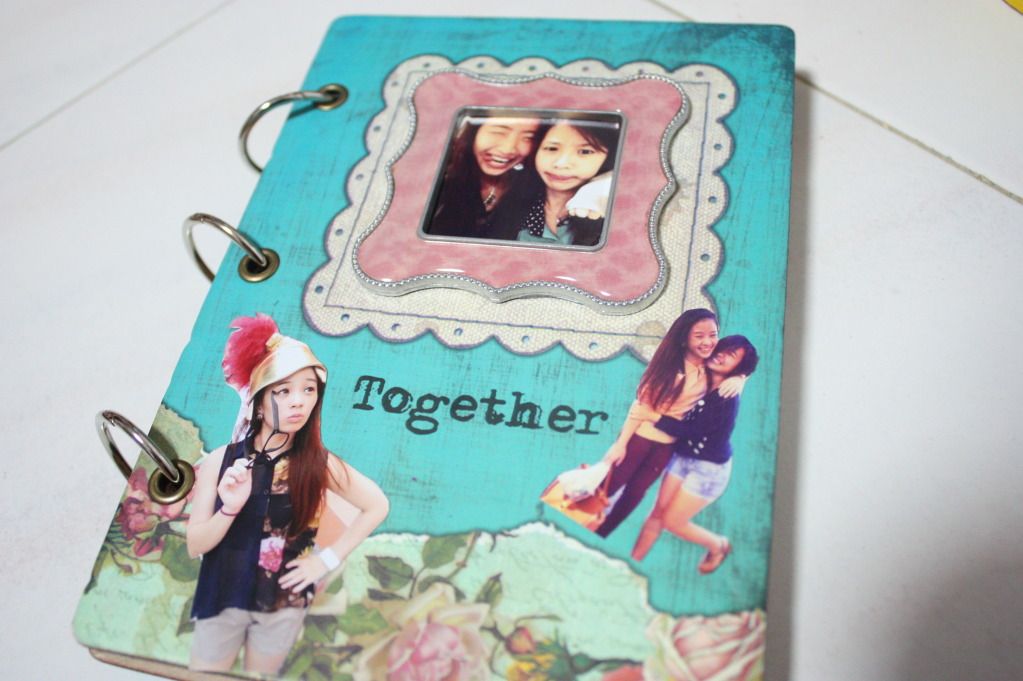 Out of the 21 gifts, i was most touched by these 2 gifts Stussy gave me (: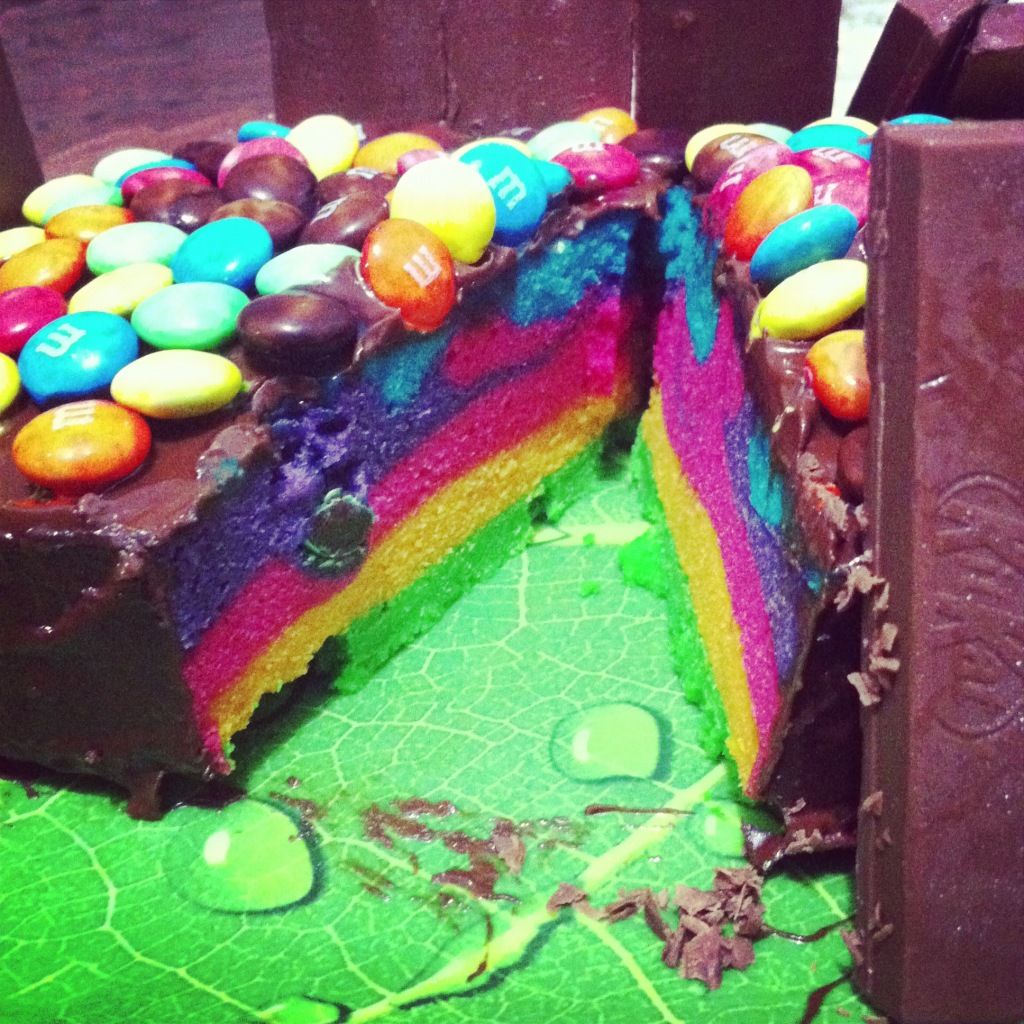 When i got so distracted w the huge bag of presents R creeped up from behind me & surprised me w a rainbow interior cake he baked!! Ahh i was so so touched! I was shocked & extremely happy! No guy has ever baked me a cake before & i didn't think he wld! There's actually a story behind it! Hehe.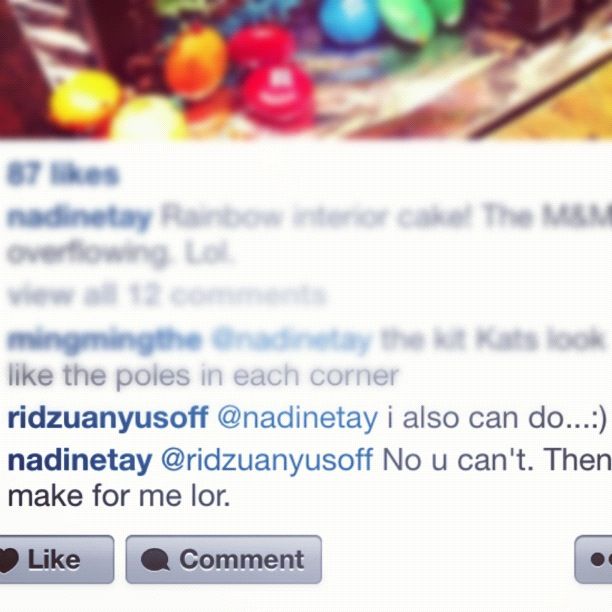 This was a comment R made abt baking a similar cake for me & i didn't think he wld! Haha.
R kinda shocked me this year. Just by looking at the things he's done for me & the ending to my birthday initially was supposed to be a post-party birthday celebration at his house with all my friends. He even bought patterned napkins tt i adore! & He was even gna go to the extend of setting up the fondue machine & ordering in food. Unfortunately, only 2 of my friends were available so he called it off. I was greatly moved by his effort but most of all, tt he knew me so well to know what i wld actually expect on my birthday. He thought of everything tt i wanted to happen on my birthday & even knew tt ima sucker for pretty patterned napkins. Really happy with everything he's done for me (: I am truly blessed to have a partner like him in my life who knows me inside out :*)
All in all, i had a great 21st! I cldn't ask for more & i am elated. I still can't believe i'm alr 21. Gawd how time flies.