Here's a close up on Sk's 21st birthday cupcakes i made! (: It's supposed to be Red Velvet.. However, it was far from the colour & taste! It tasted more like a Chocolate cupcake in fact. This is my first time whipping up a Red Velvet flavoured cupcake. So please, don't judge. Hahaha. I ain't some pro. I designed her cupcakes w what she likes. Bags, shoes, clothes etc. Basically anything related w Fashion & Music. More to Fashion as u can see.
Red Velvet Cupcakes w Fondant & Cream Cheese topping.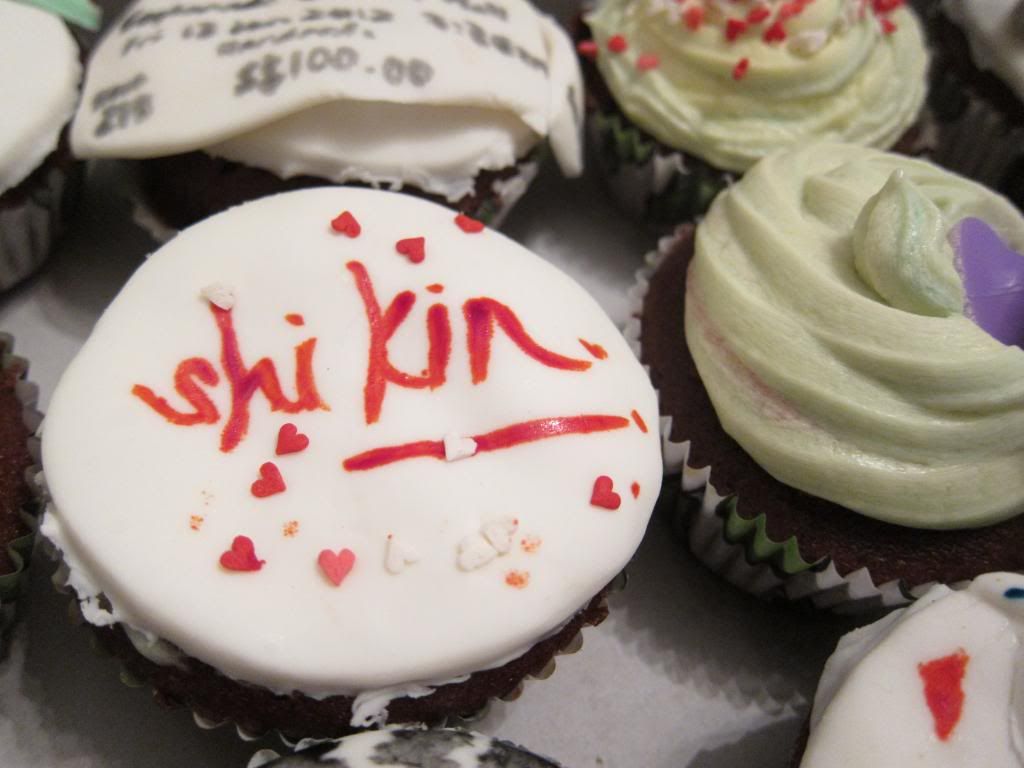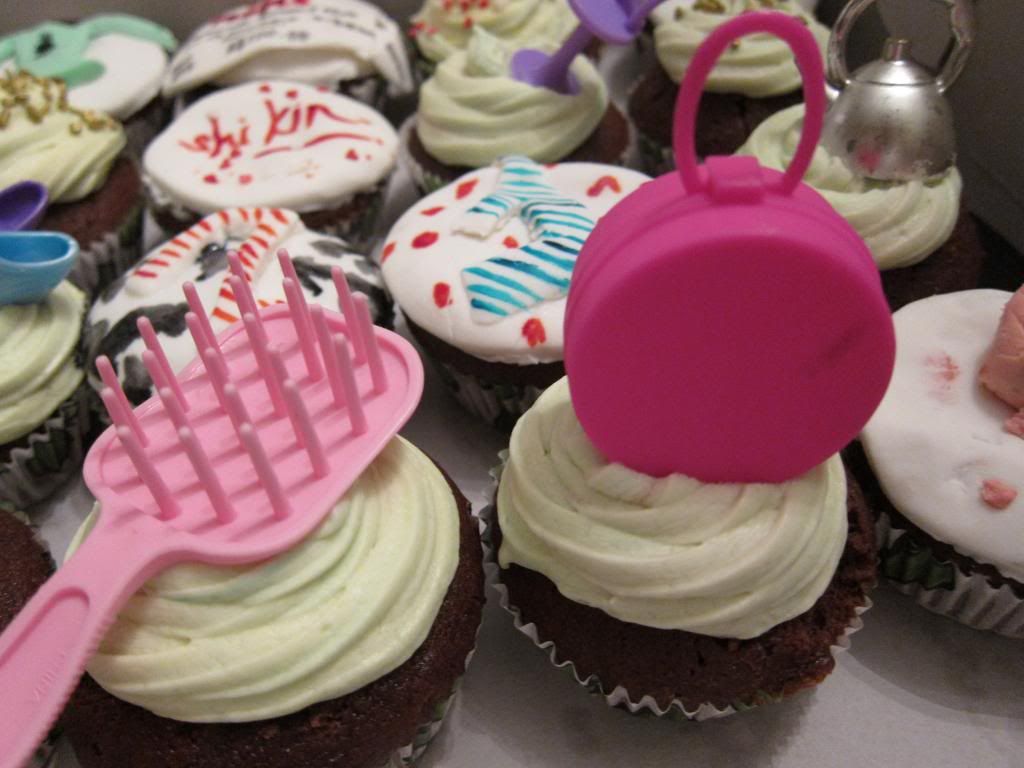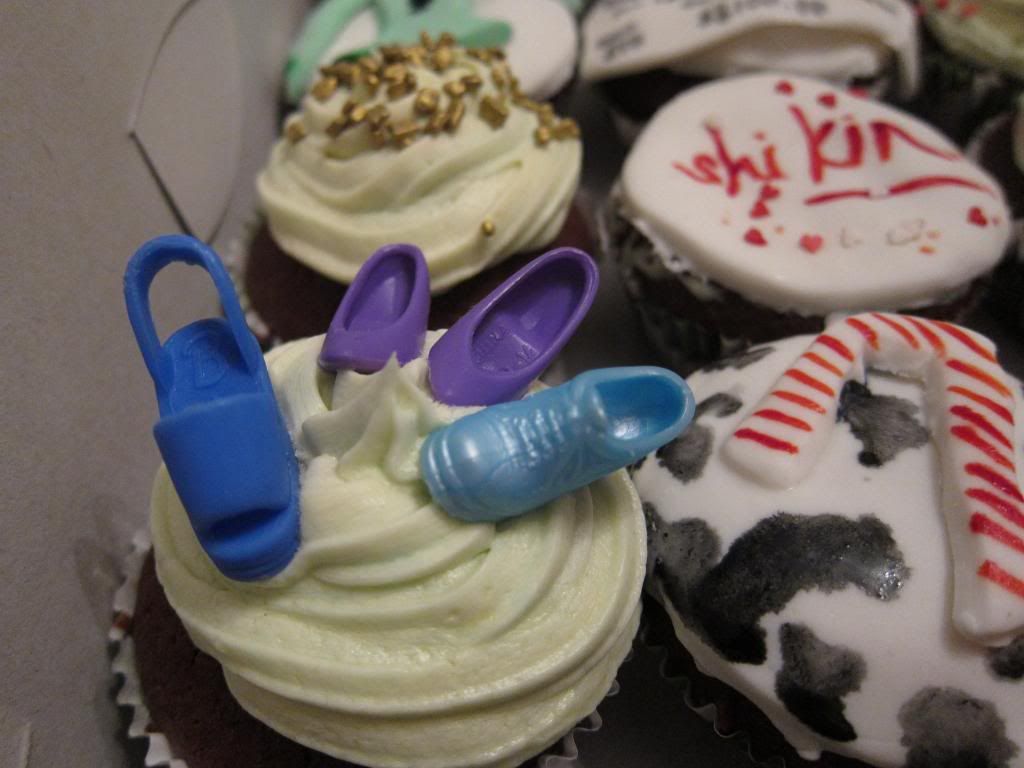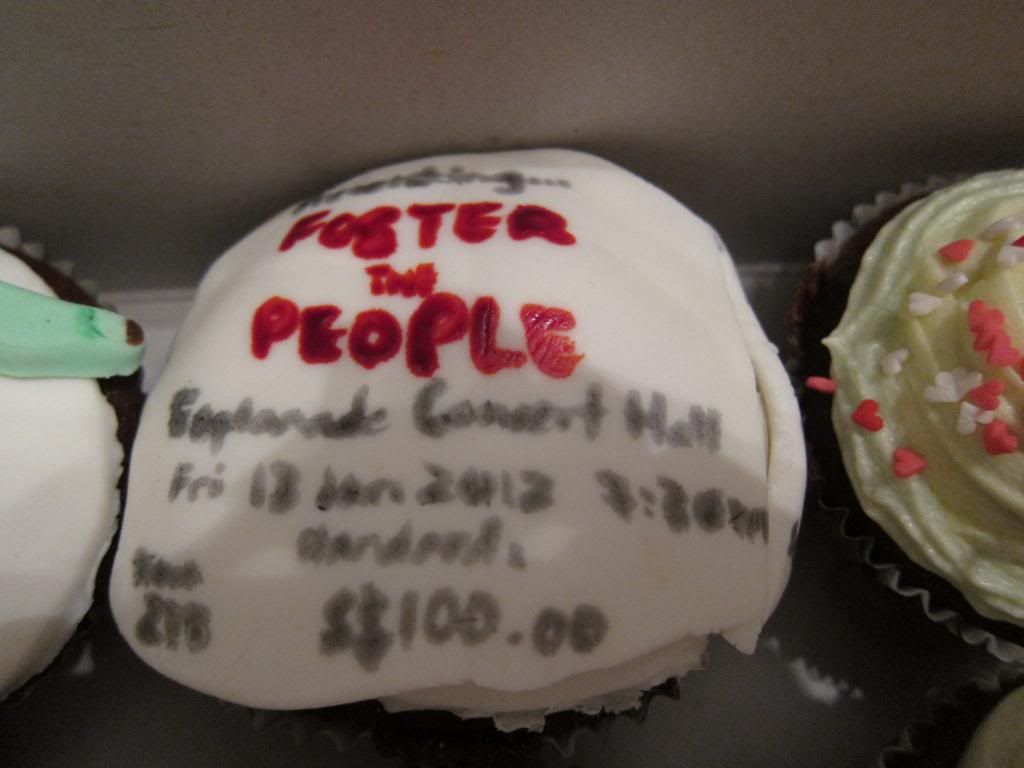 This is actually a ticket stub since she loves attending gigs & concerts! Haha this is done by my sister, Tash.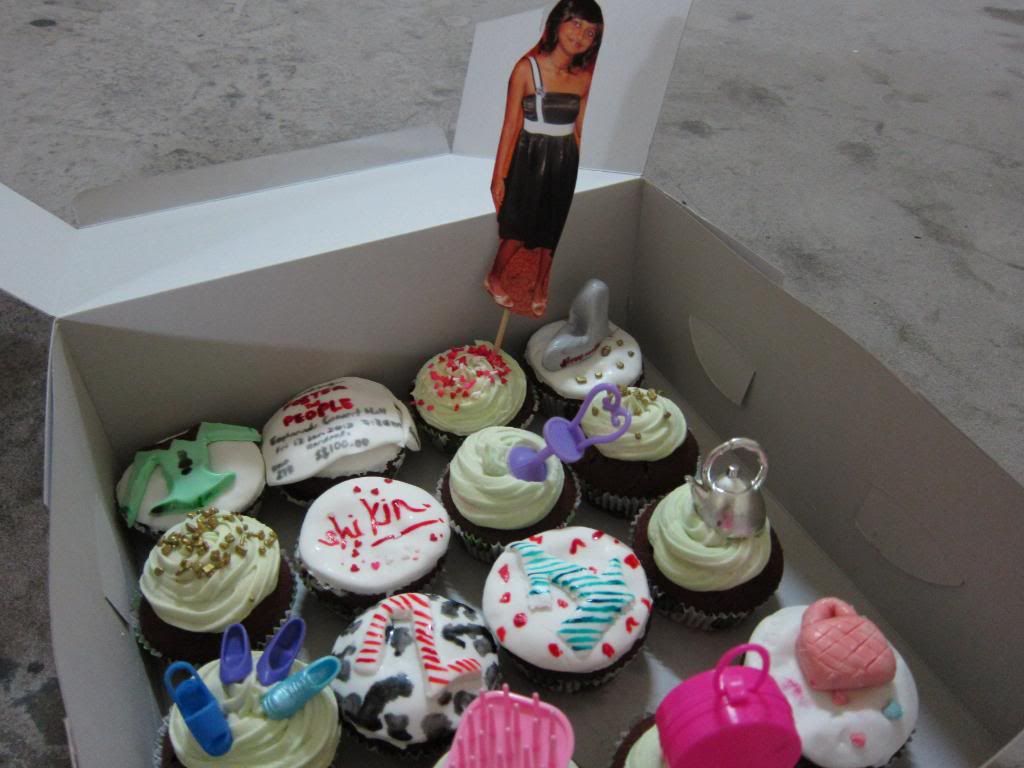 Used her prom photo when she was 17 to stick in one of the cupcakes! Hehe (:
I need to work on my Red Velvet! Lol. Btw, most of the decor are actually my barbie doll items. I only moulded some fashion related items. It's pretty obvious which ones are moulded. Lol.