R is a kinda guy tt detest cakes, birthday celeb & so on. He emphasized to me a gezillion times,

NOT

to bake him a cake.. Lest he wld throw it away- As quoted. Yeah he is tt bad. Hahaha. So, i didn't bake him a cake! Instead, i surprised him tix to USS! (: Lied to him tt we were gonna hv brunch @ RWS. His friends came along as a surprise too! (: The more the merrier right?
For the record, USS isn't as big as expected. But for photo taking wise, def A LOT of things to snap. Entertainment- Blew my mind away. Didn't expect it to be tt good! As for the rides, namely the rollercoasters, the 'Mummy' ride is more of a thriller than the v well known Galactica! Haha.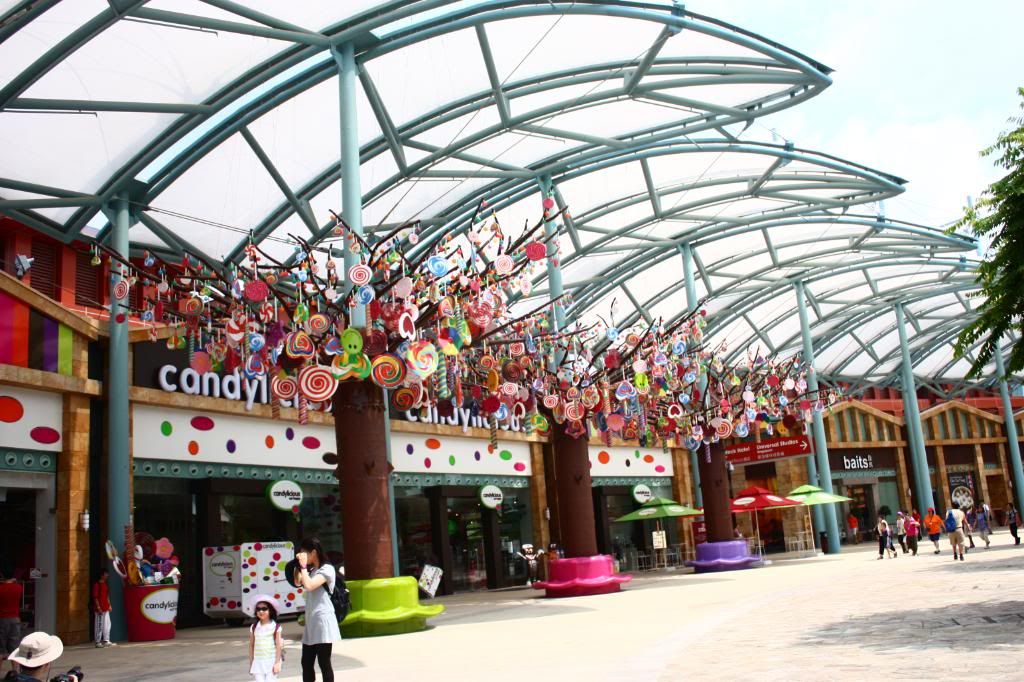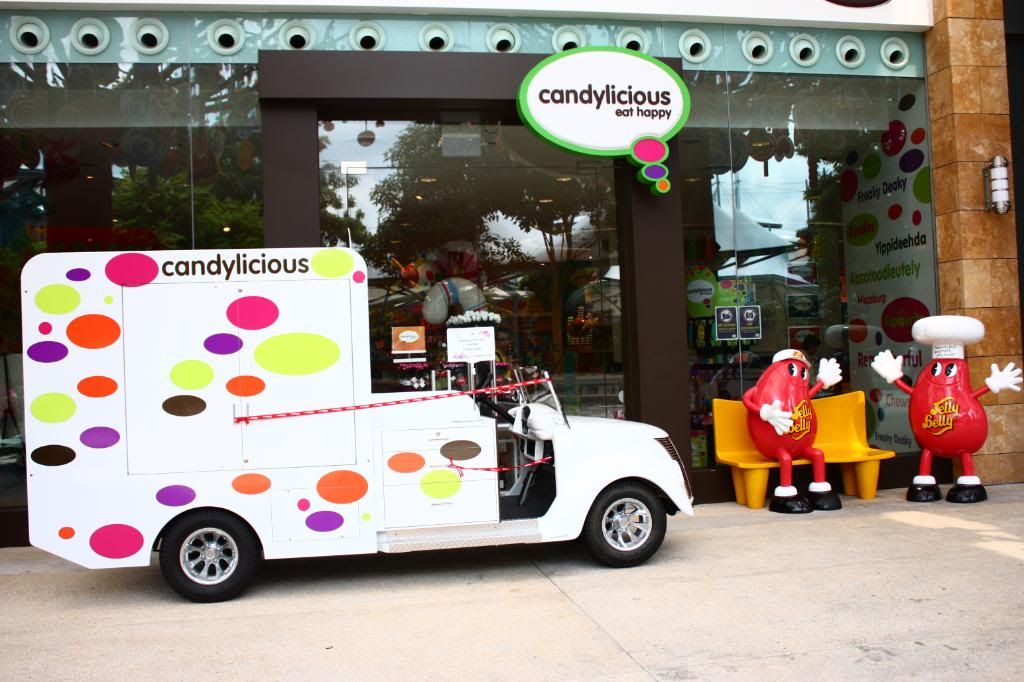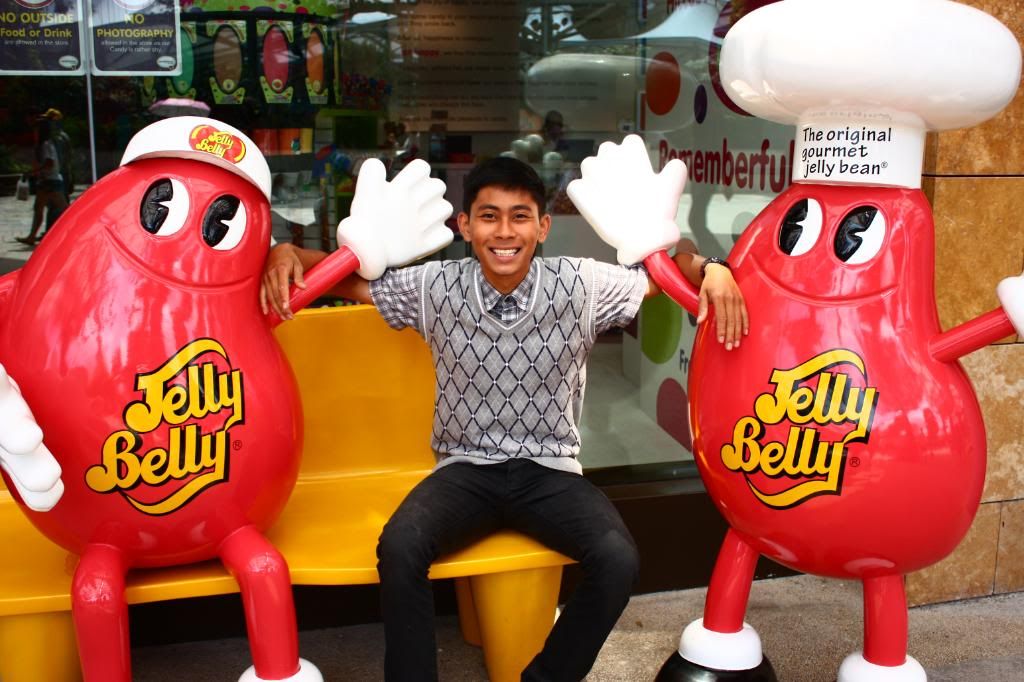 The happy, birthday boy who looked like Mr Rogers! HAHAHA.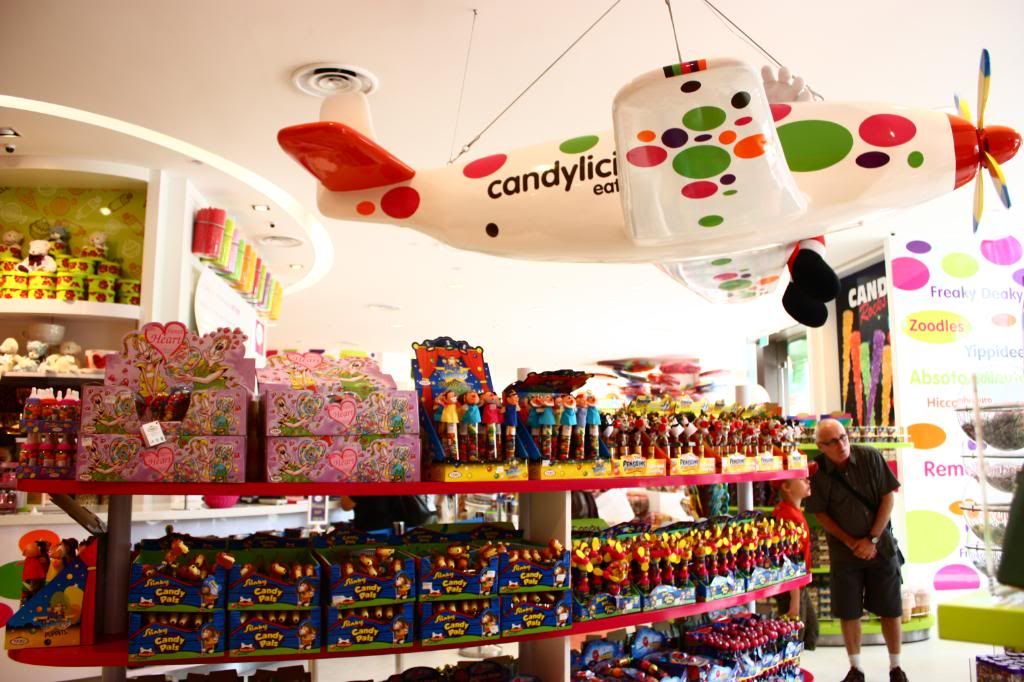 Candylicious is an all kids dream!! I was in awe when i stepped into the shop. Felt like i was 6 again (: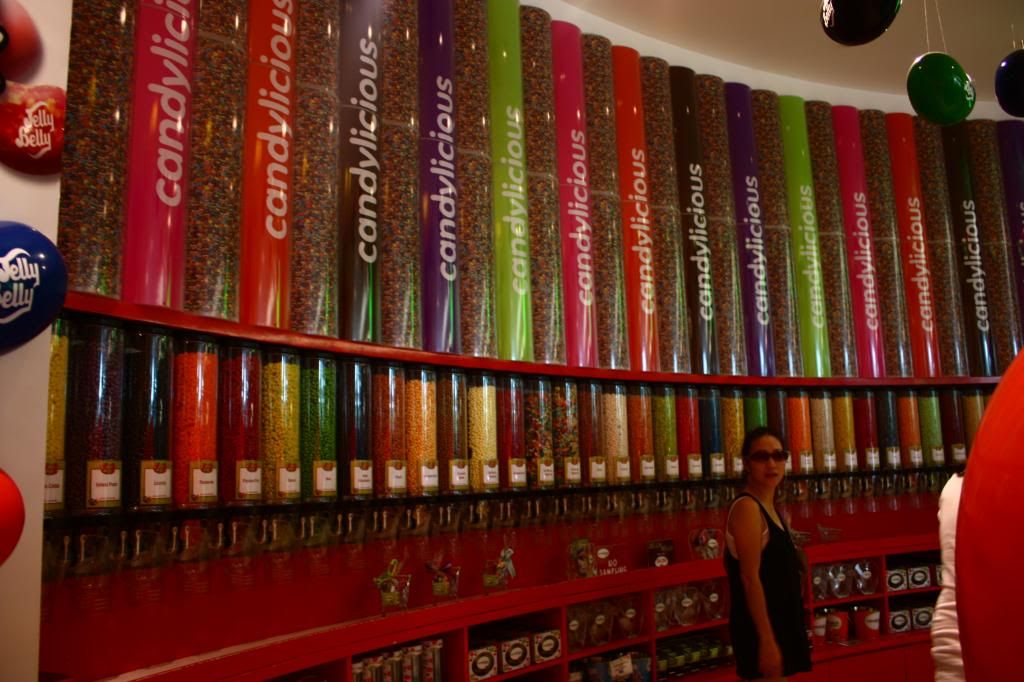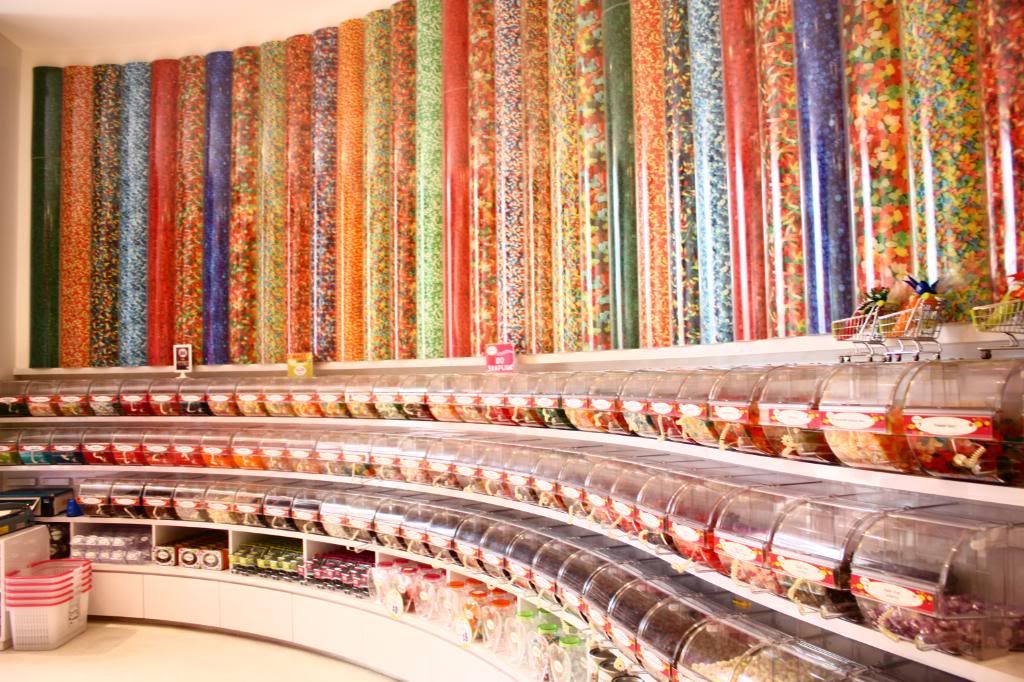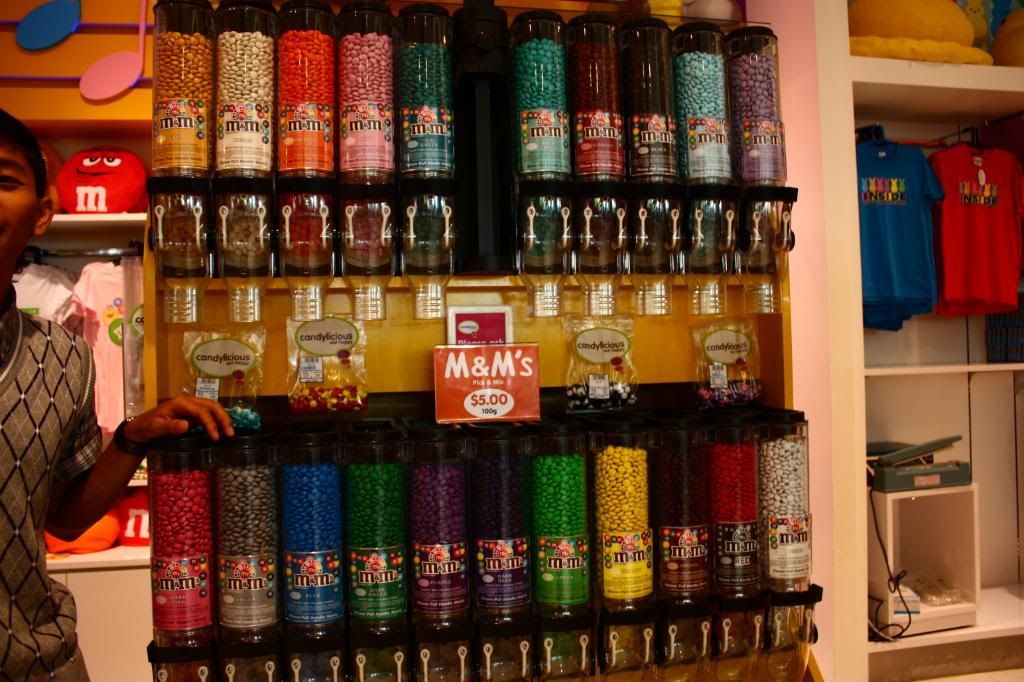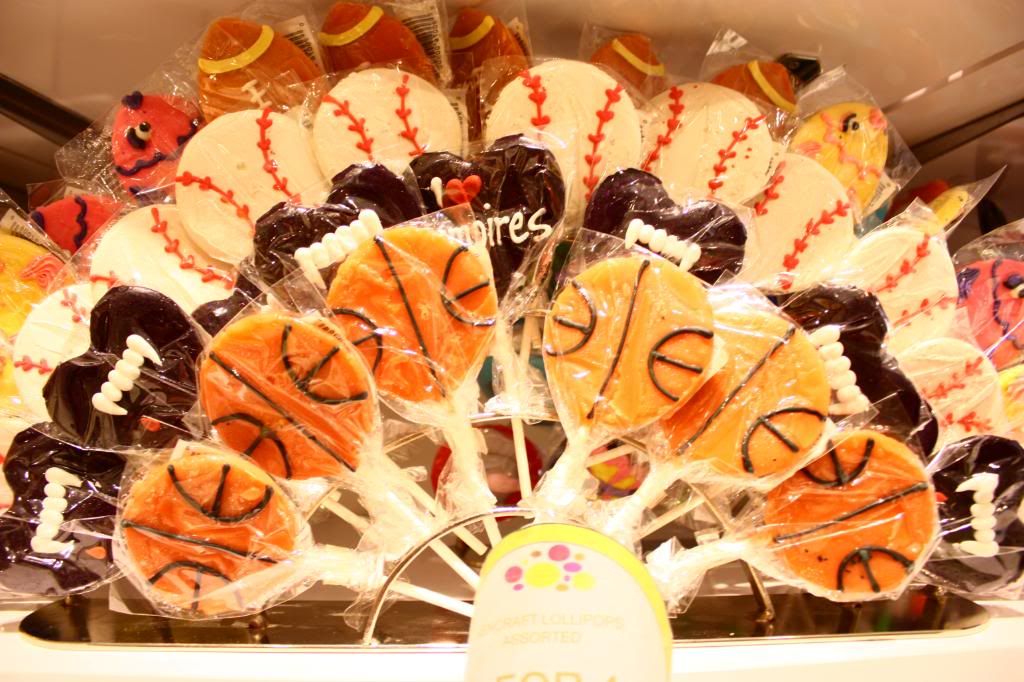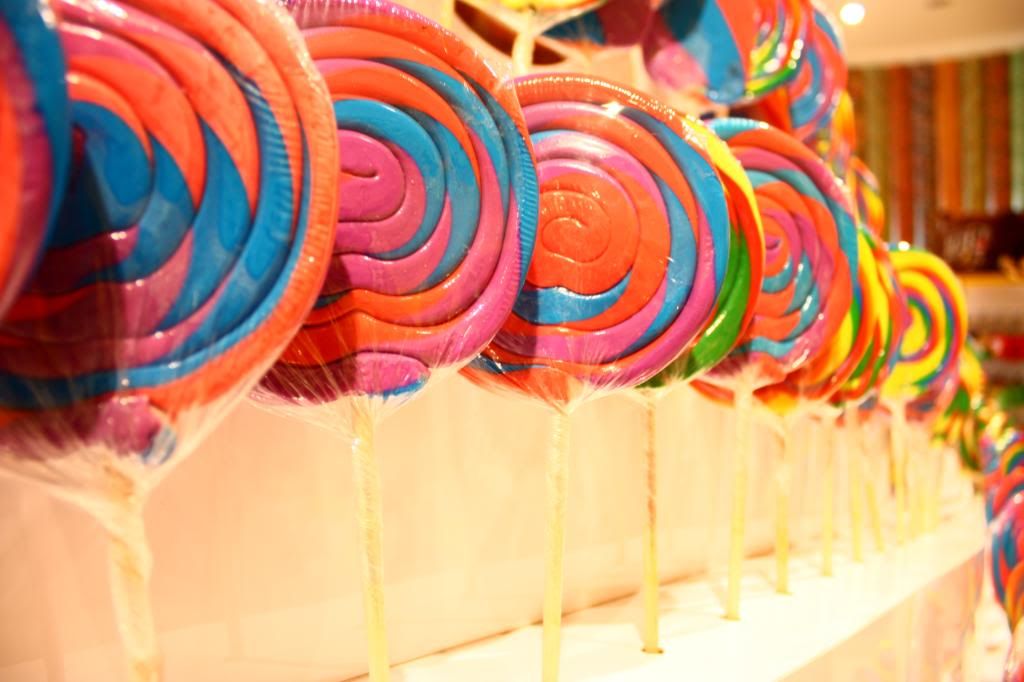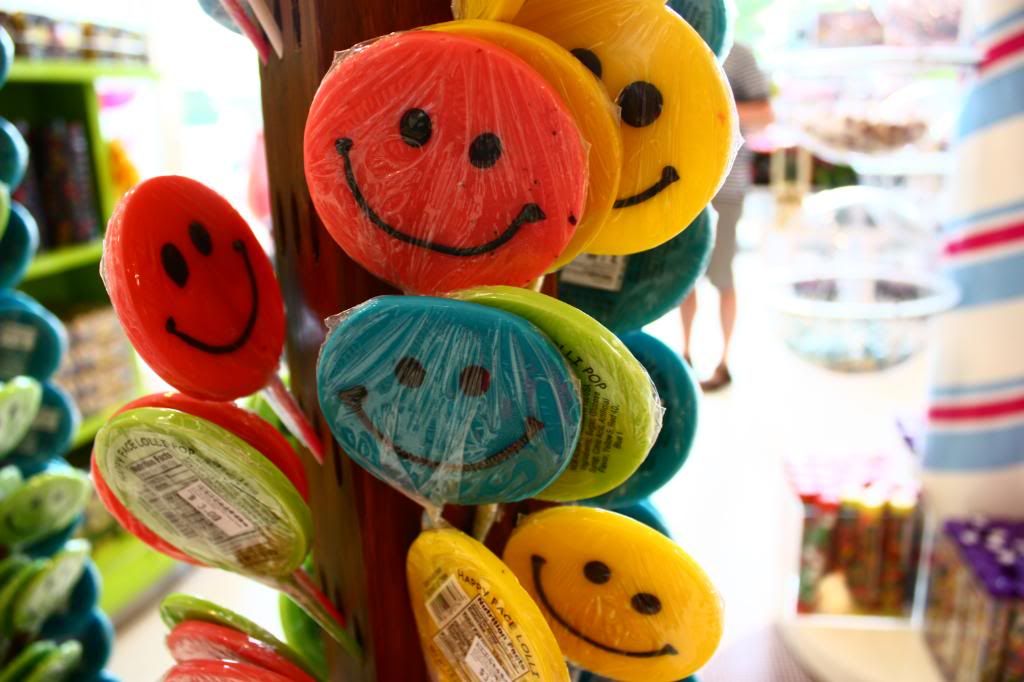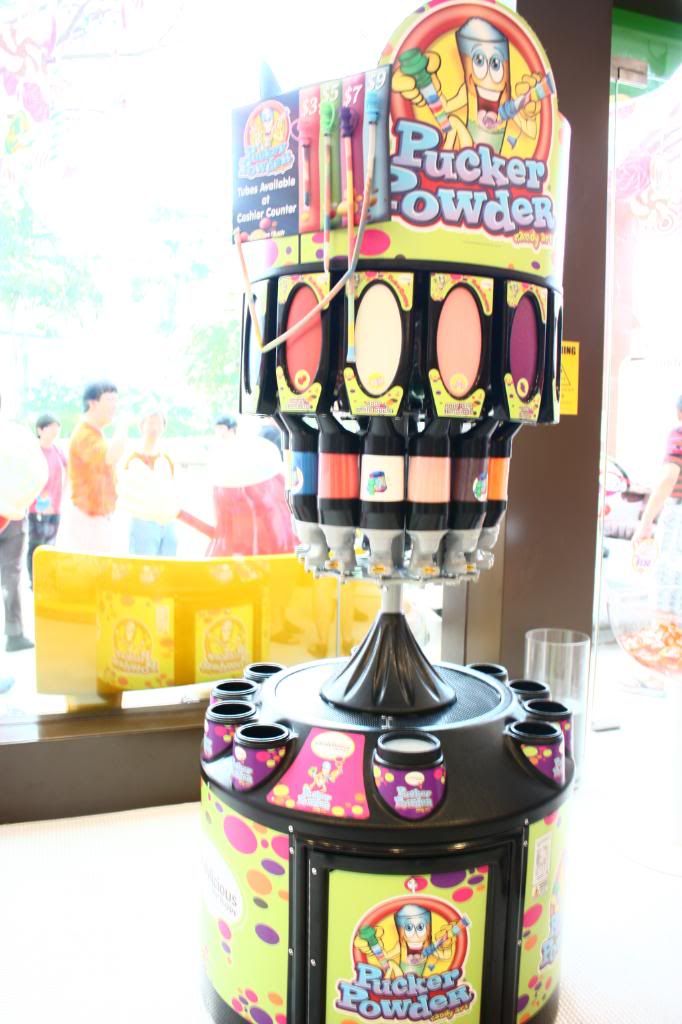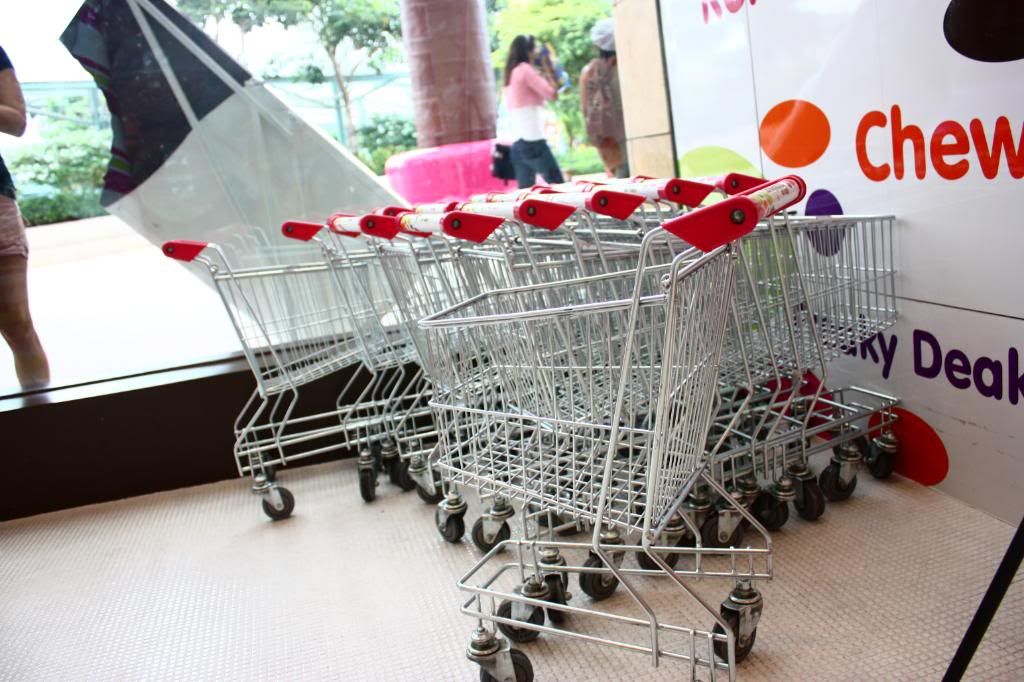 Mini trolleys!! Hahaha mad cute righttt?!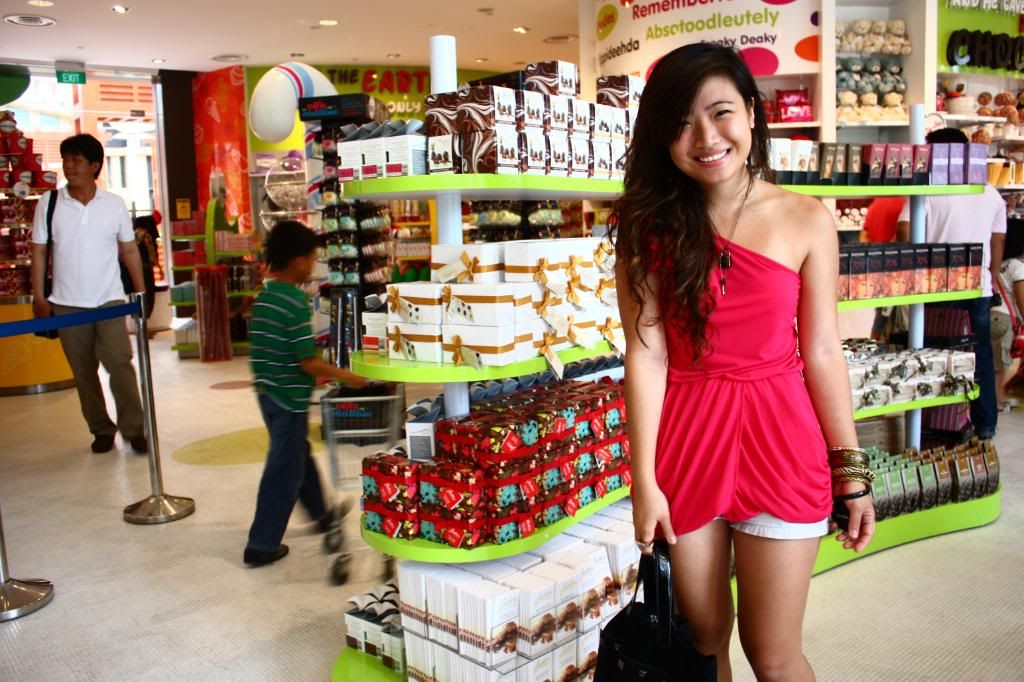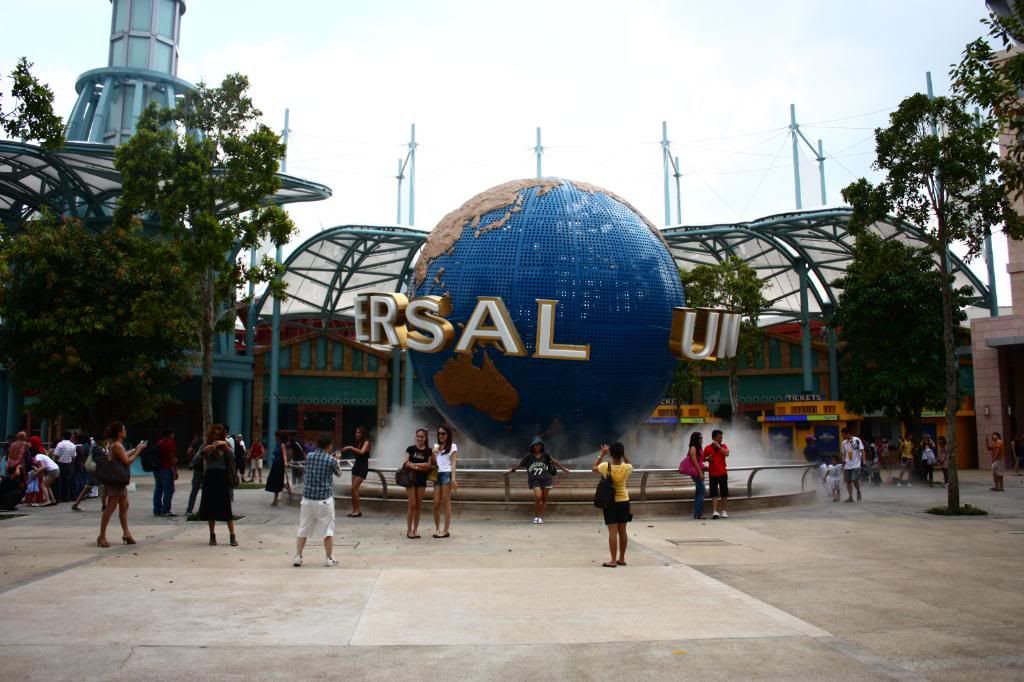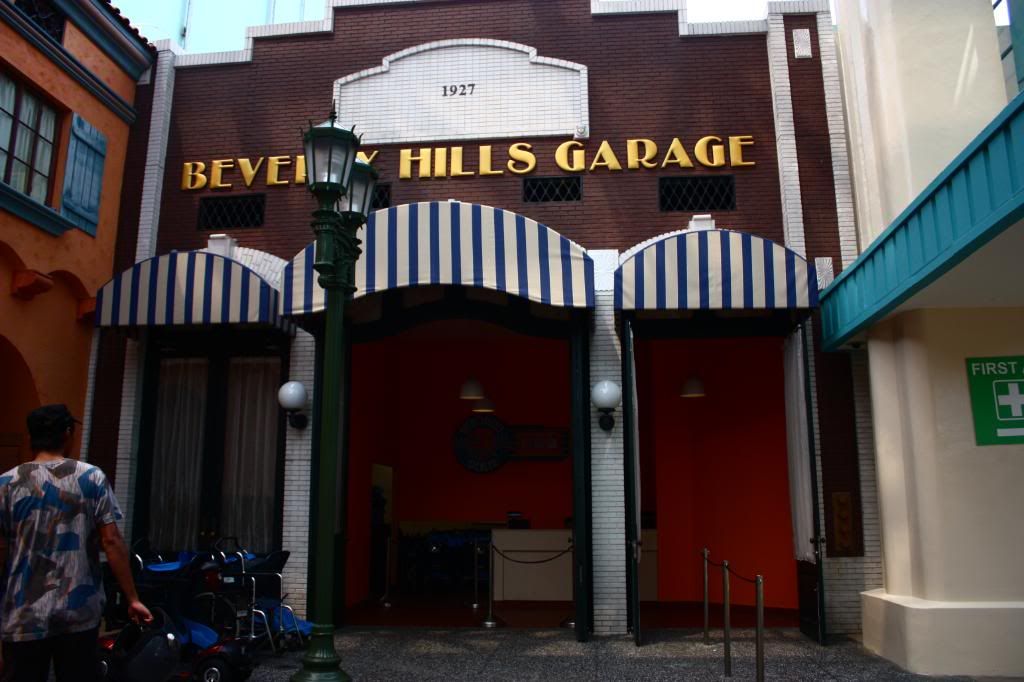 There's a locker on the right hand side once u enter USS. DO NOT PUT YOUR BELONGINGS THERE! Hv to pay & it ain't cheap! There are other lockers @ diff parts of USS tt is free for 45mins. Will show u what i mean in a bit! (: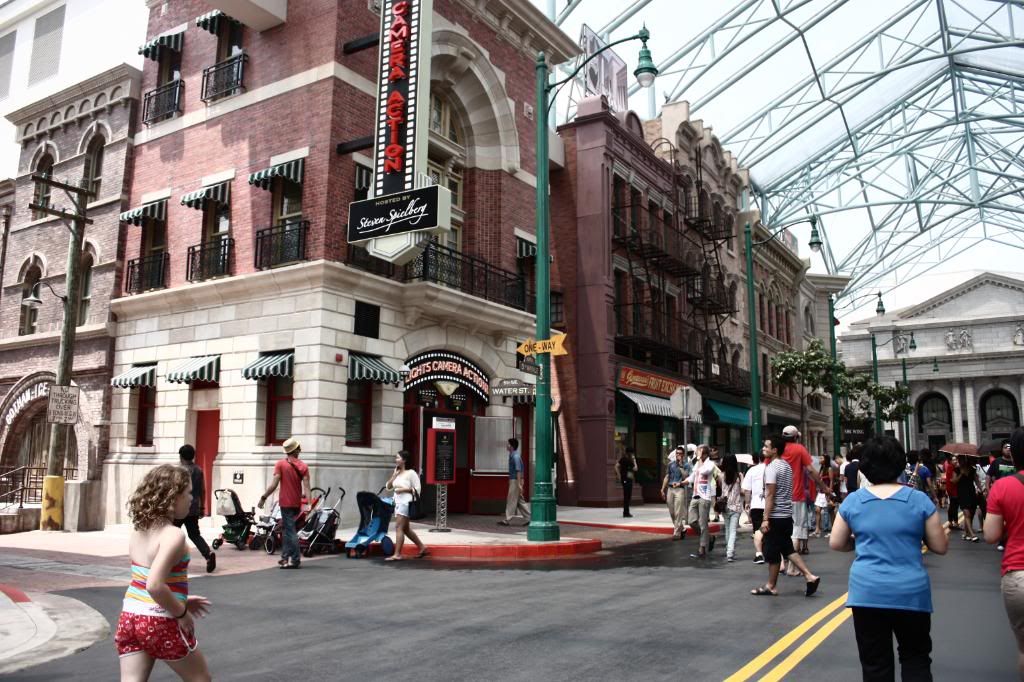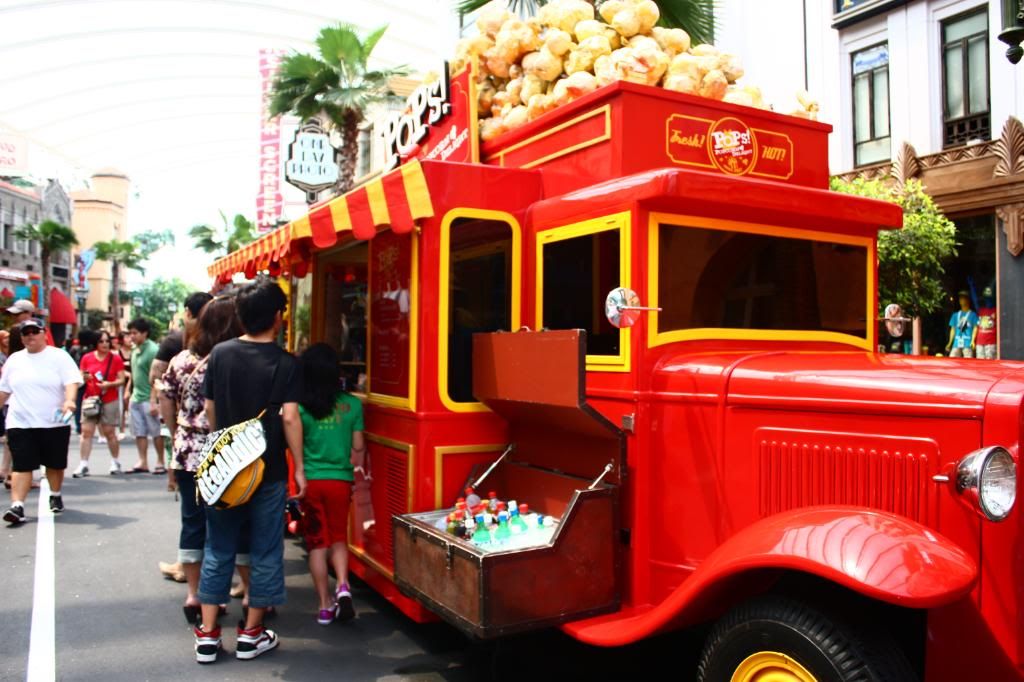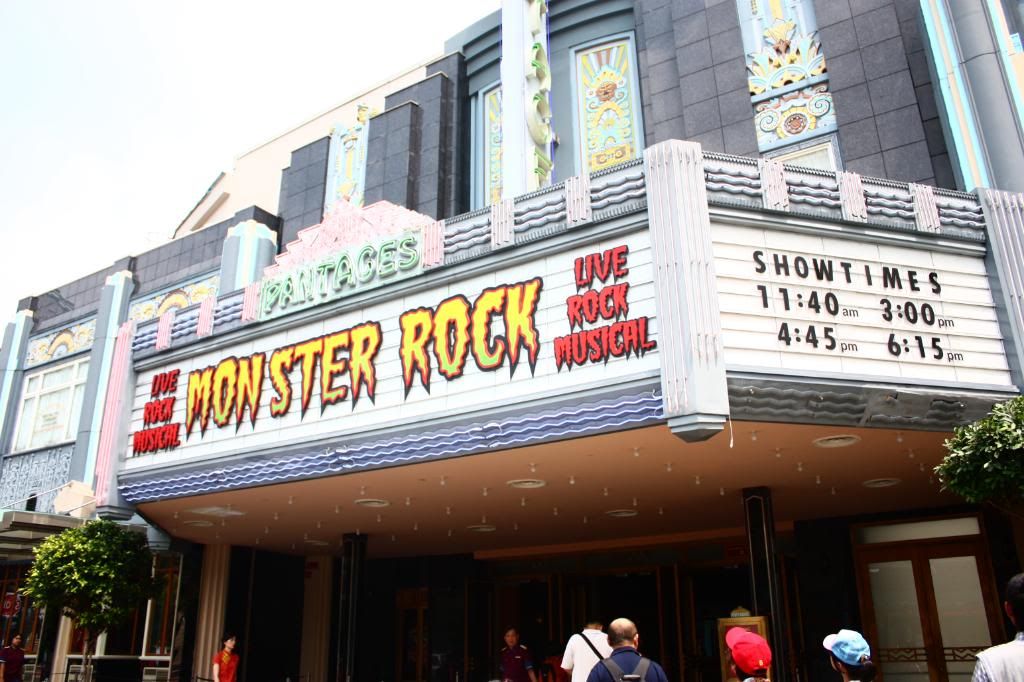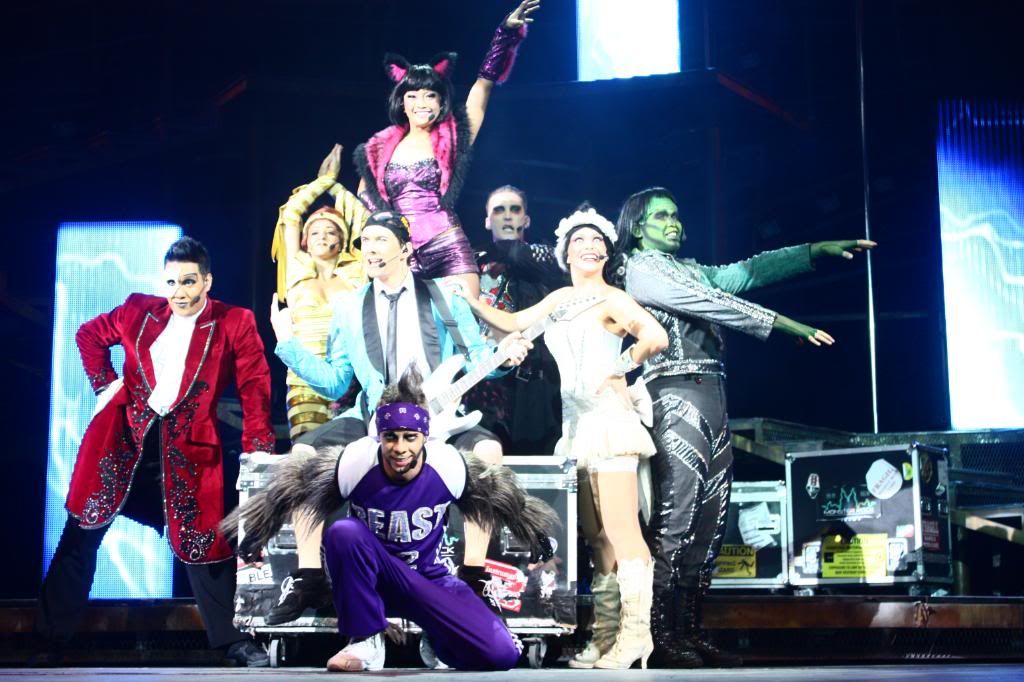 Rock musical.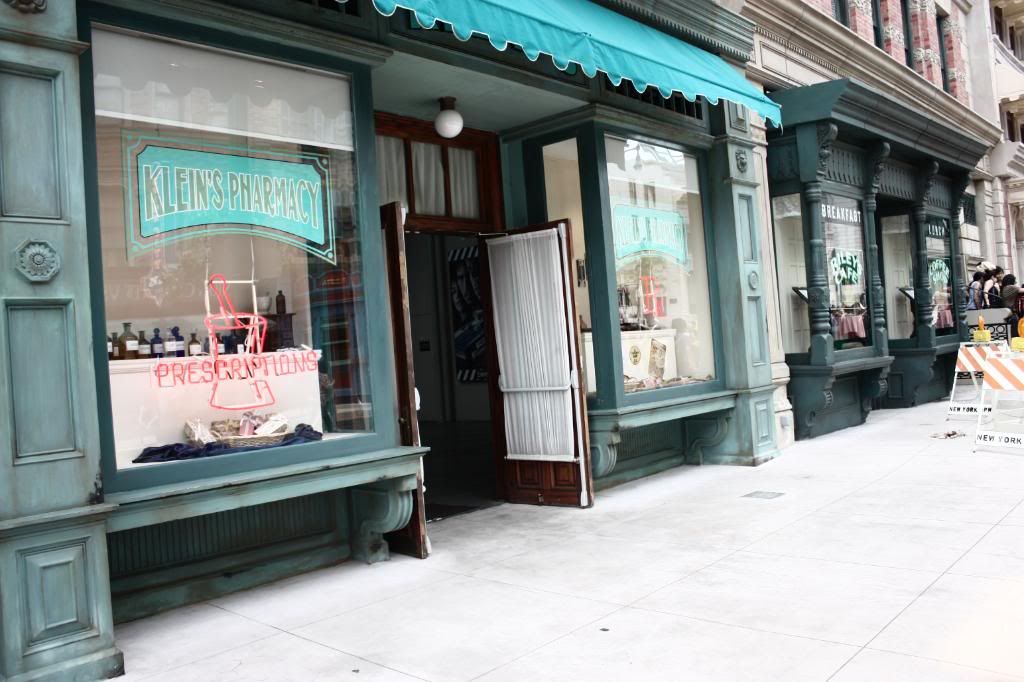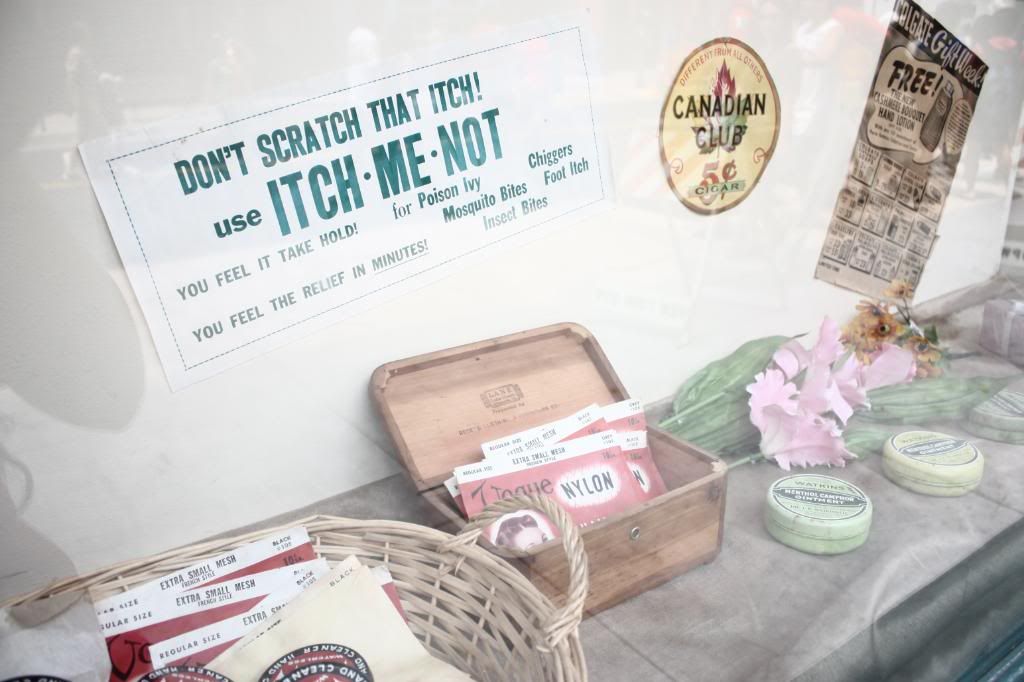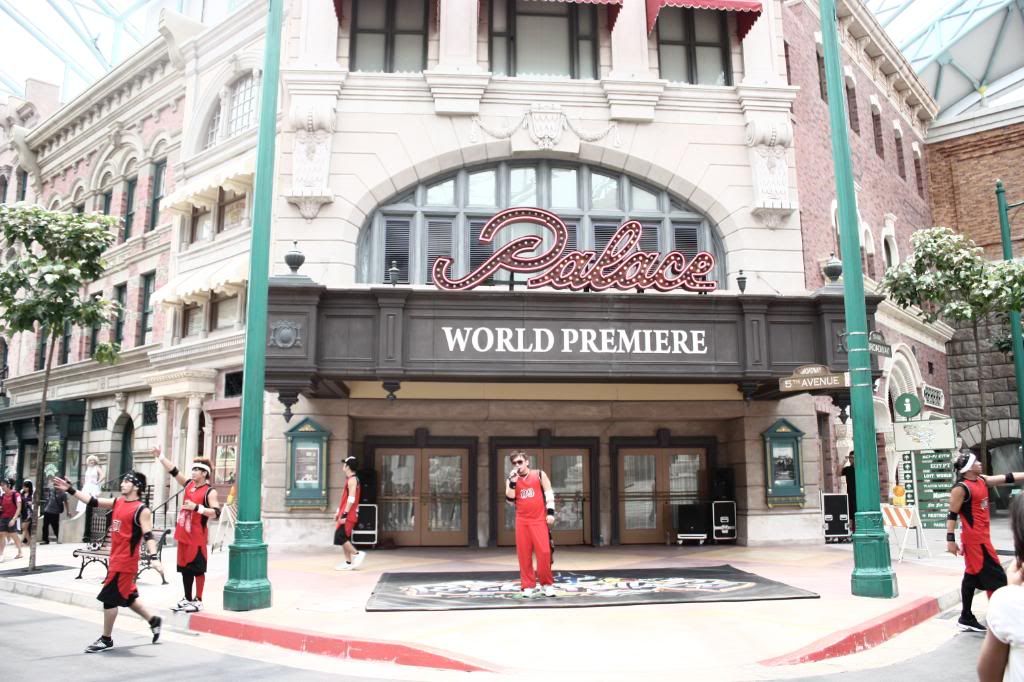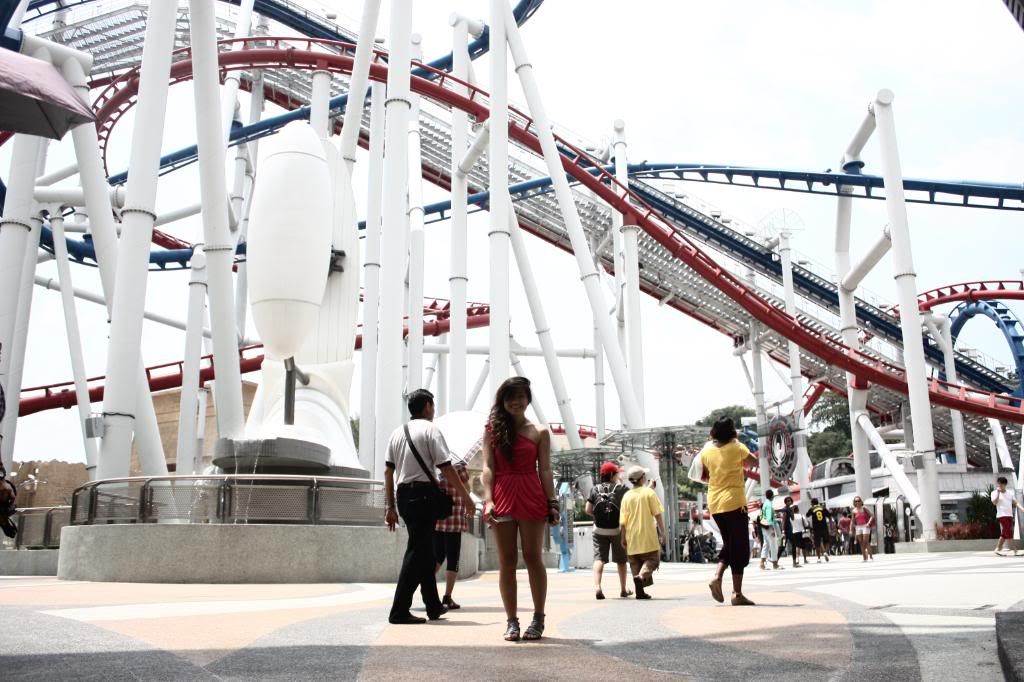 Galactica! (: I look so tinyyy.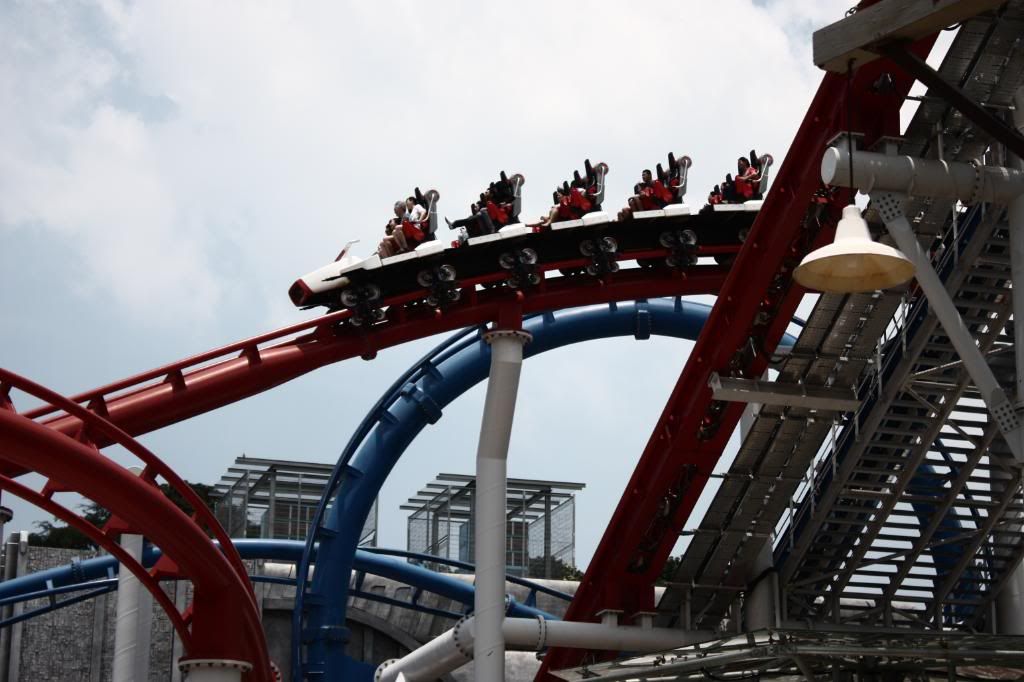 Battlestar Galactica-

Human

(Red Track).

This one is not as scary till u sit the other one!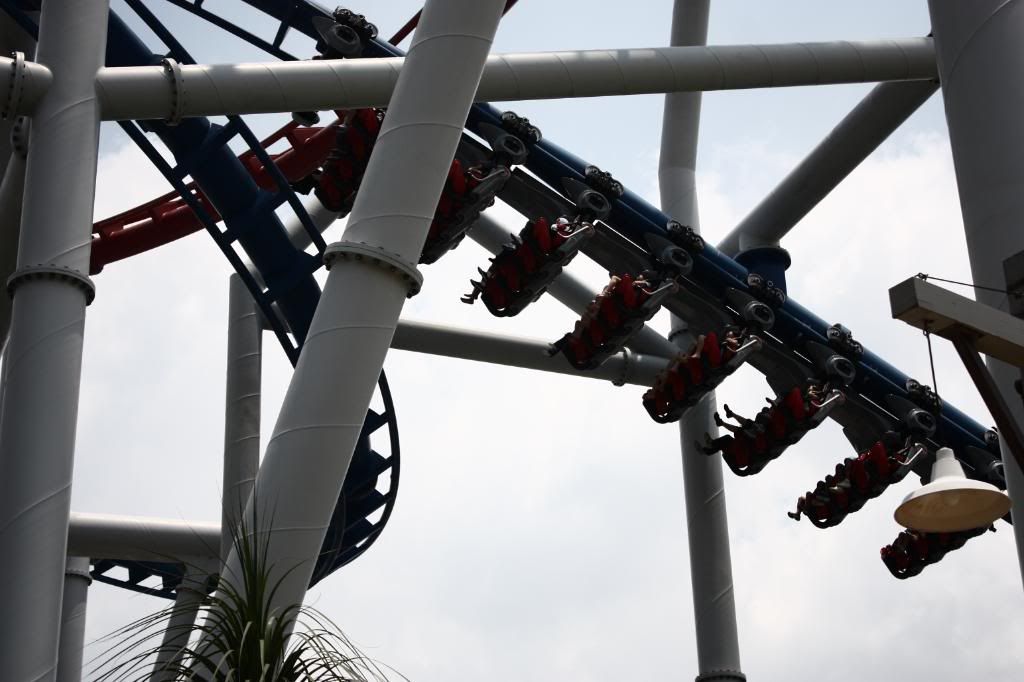 Battlestar Galactica-

Cyclon

(Blue Track).

This roller coaser hangs you upside down! Hahaha. Sit in the front if you want more thrill (: Makes a HUGE diff compared to sitting at the back seats. So make your $ worthwhile!!

SIT IN THE FRONT!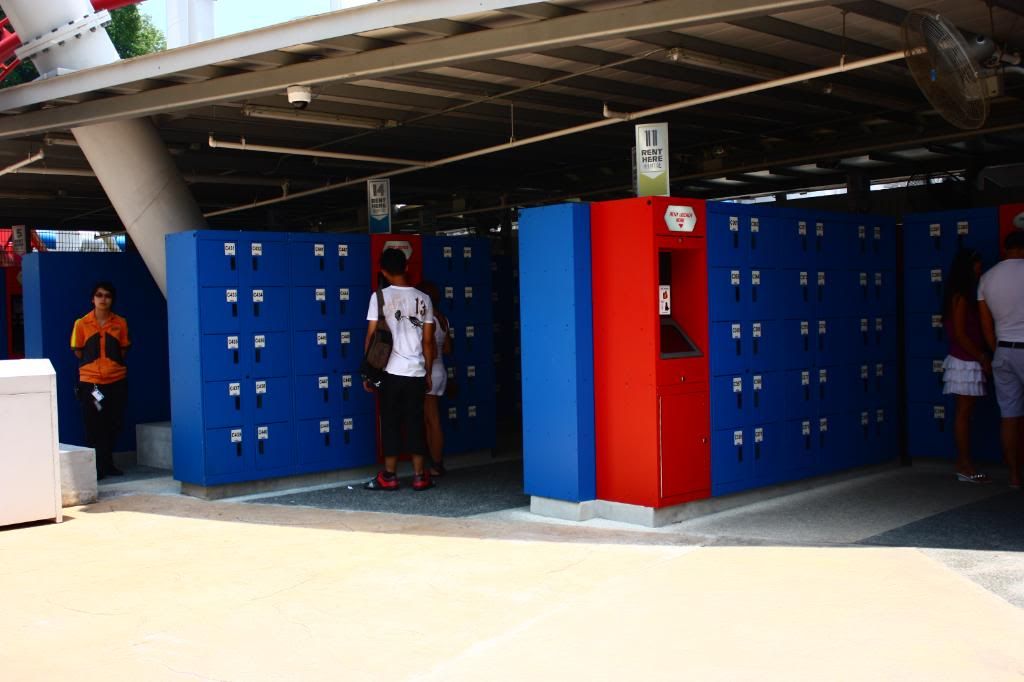 There's a locker located near the rollercoaster rides. So u can leave ur stuff there free for 45mins! There are several locker rooms @ diff parts of USS. So don't worry abt ur belongings!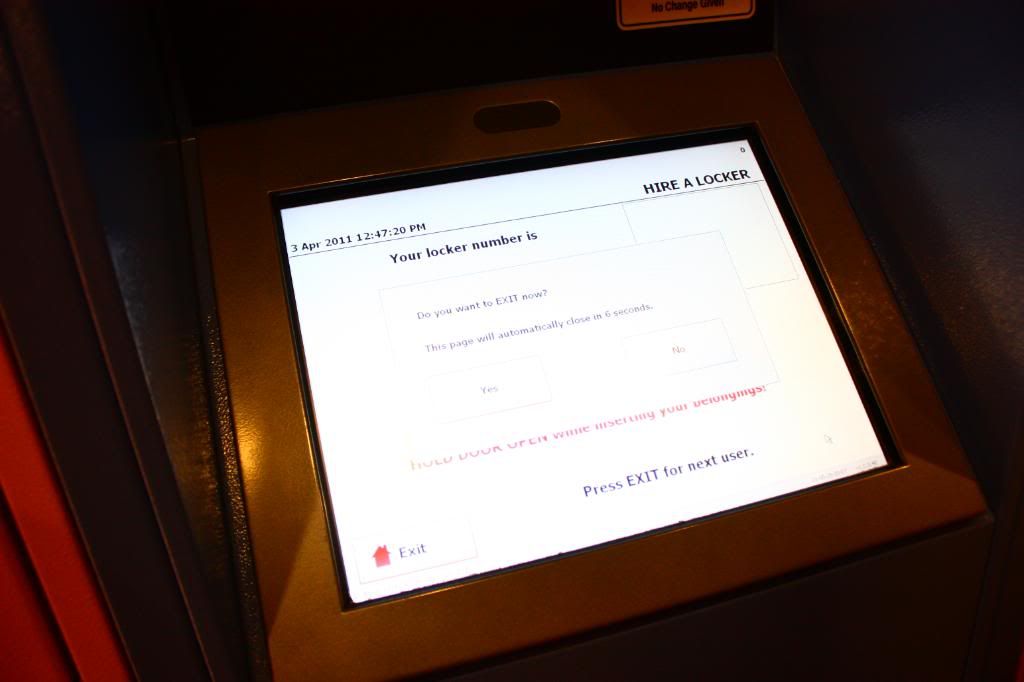 Js key in your particulars & the locker will auto lock.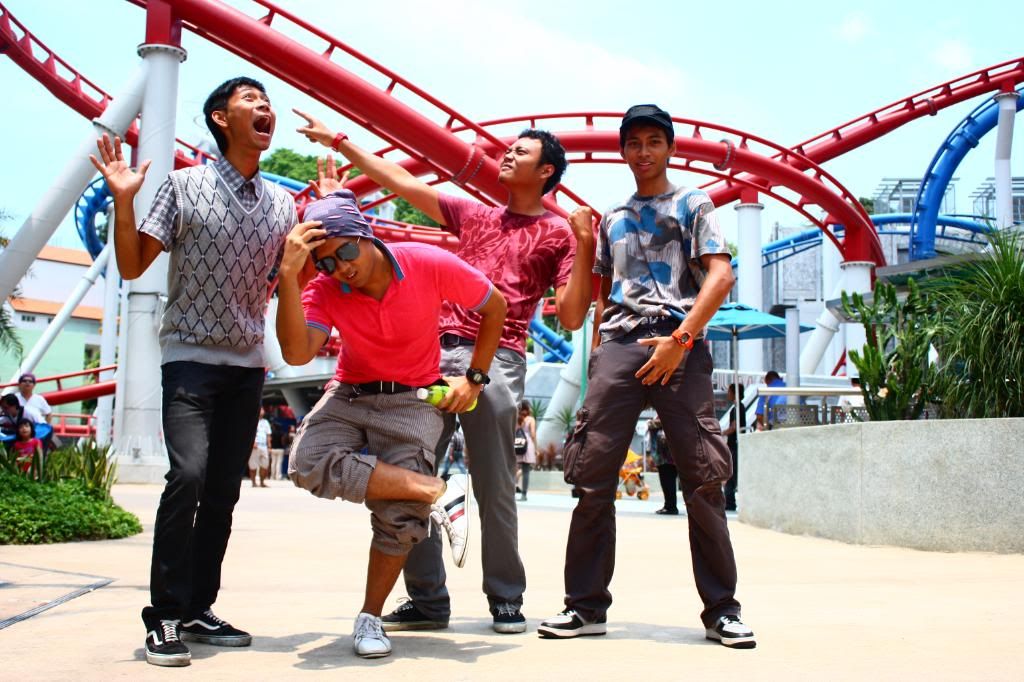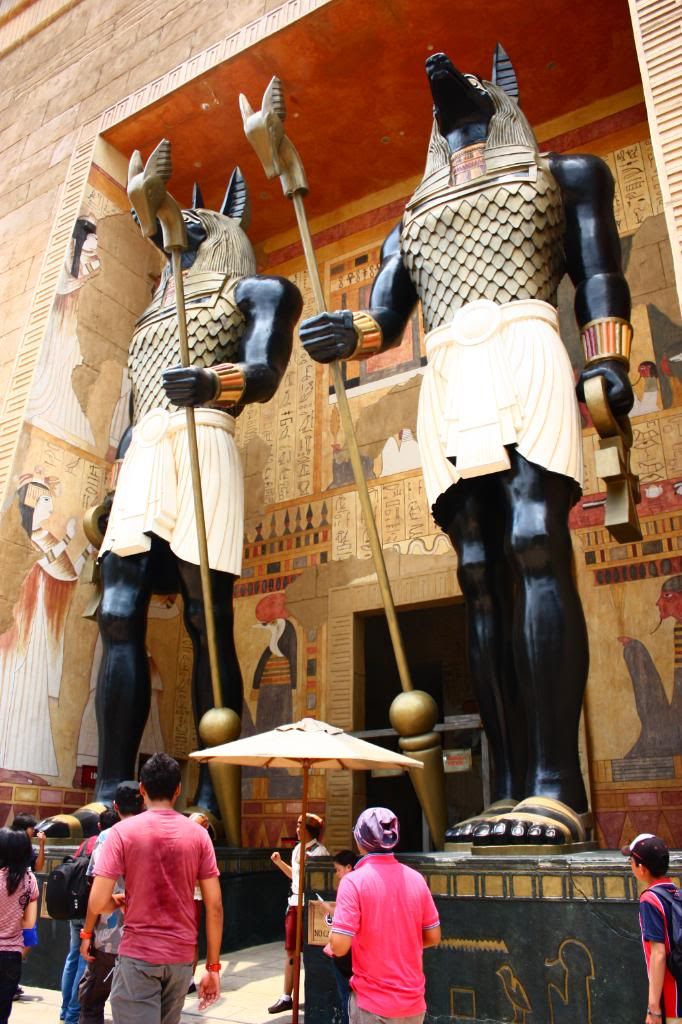 THE MUMMY RIDE!! (((: One of the best rides ever!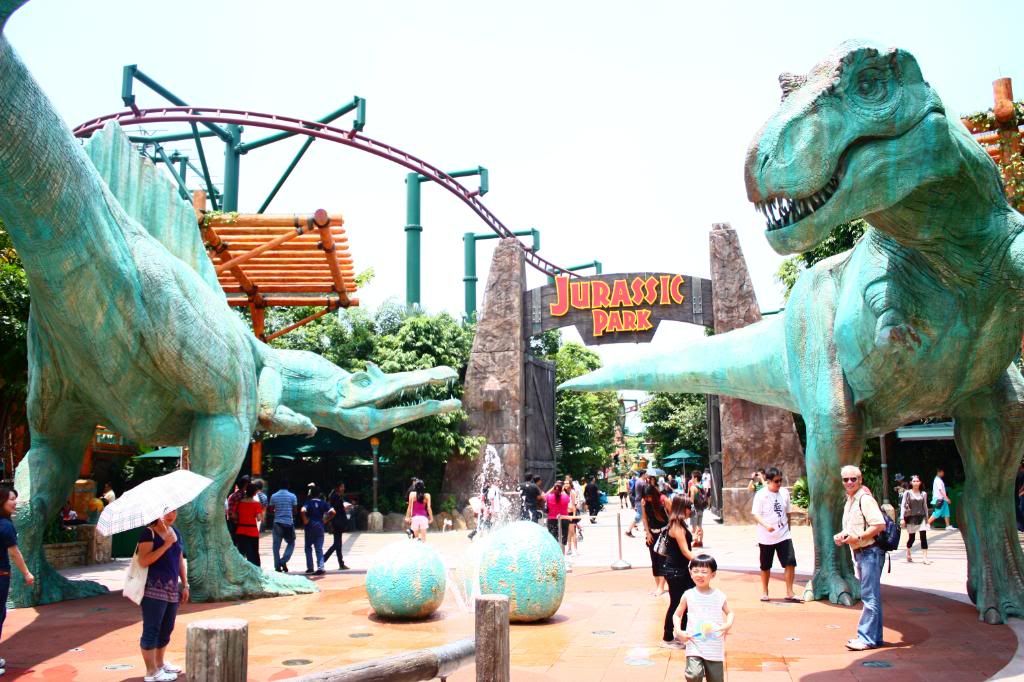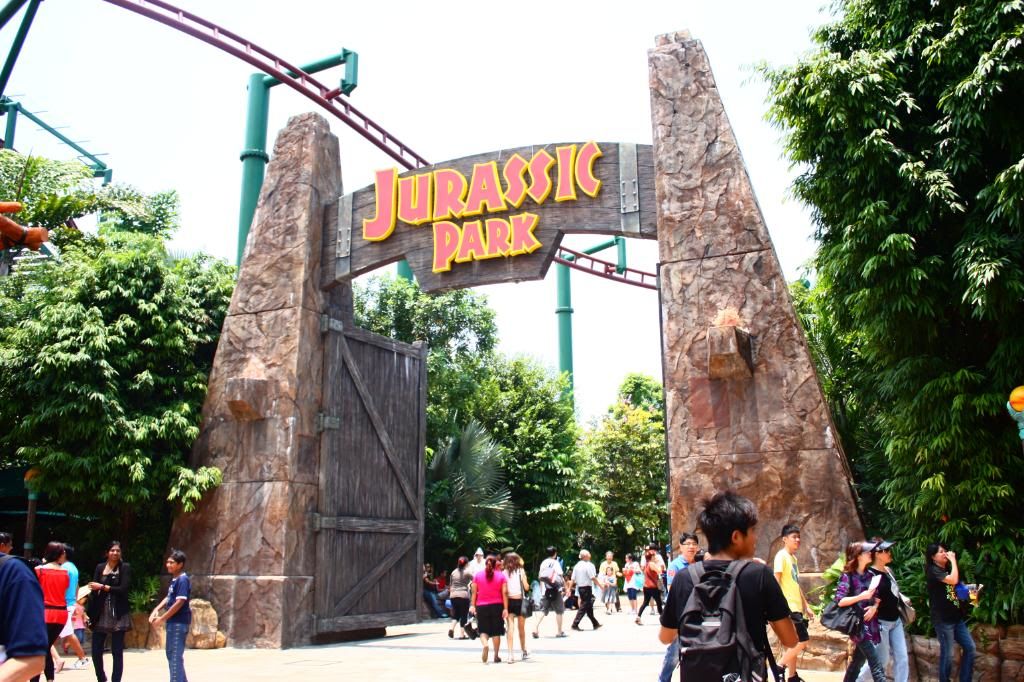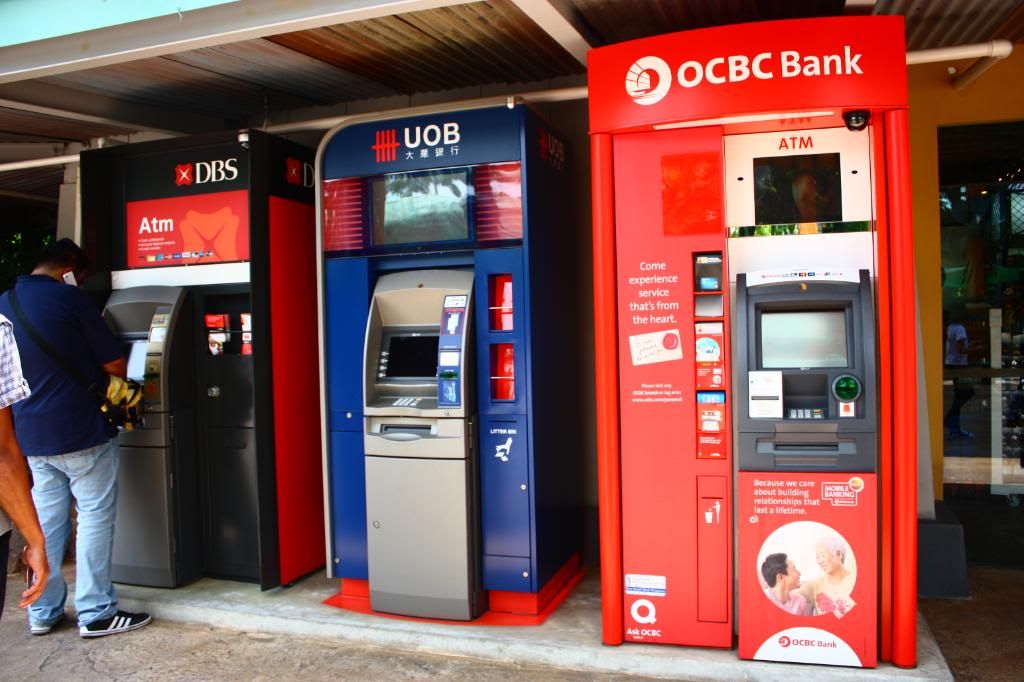 ATM machines inside USS! So efficient!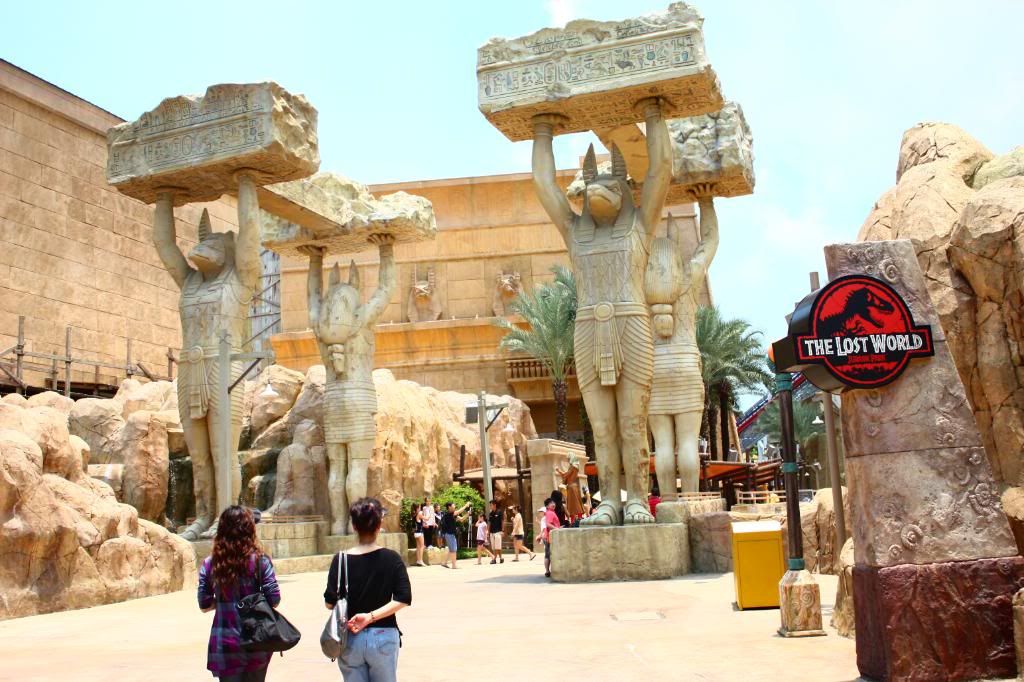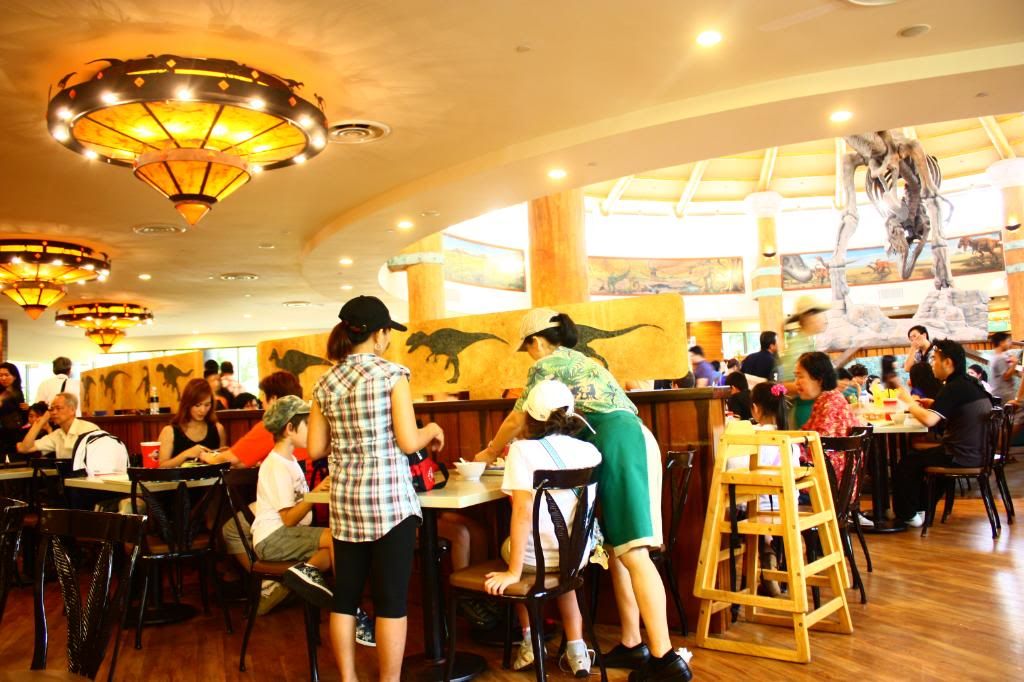 Discovery Food Court! The food @ USS is all above 9.50! Friggin ex! & it's js for 1 pathetic portion!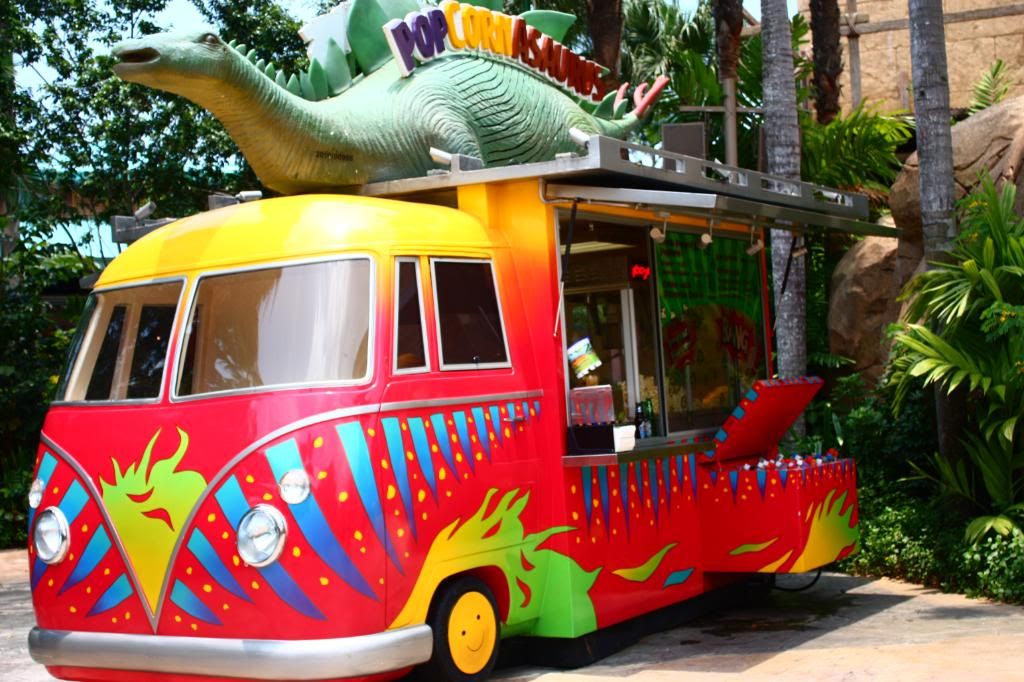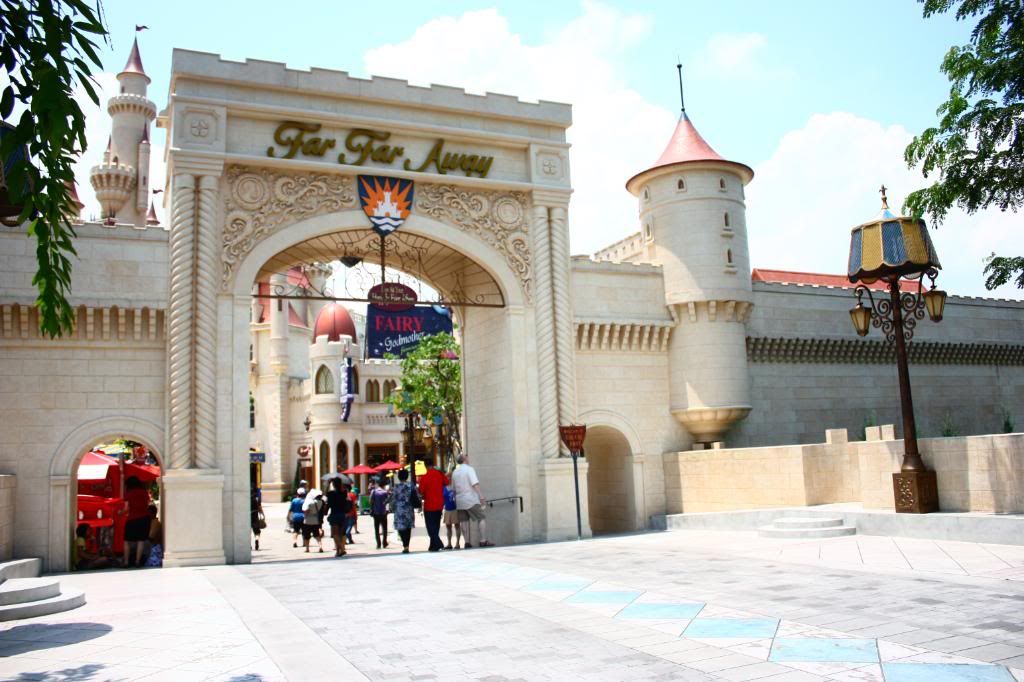 Far Far Away! MY FAV PLACE IN USS! ((((((((: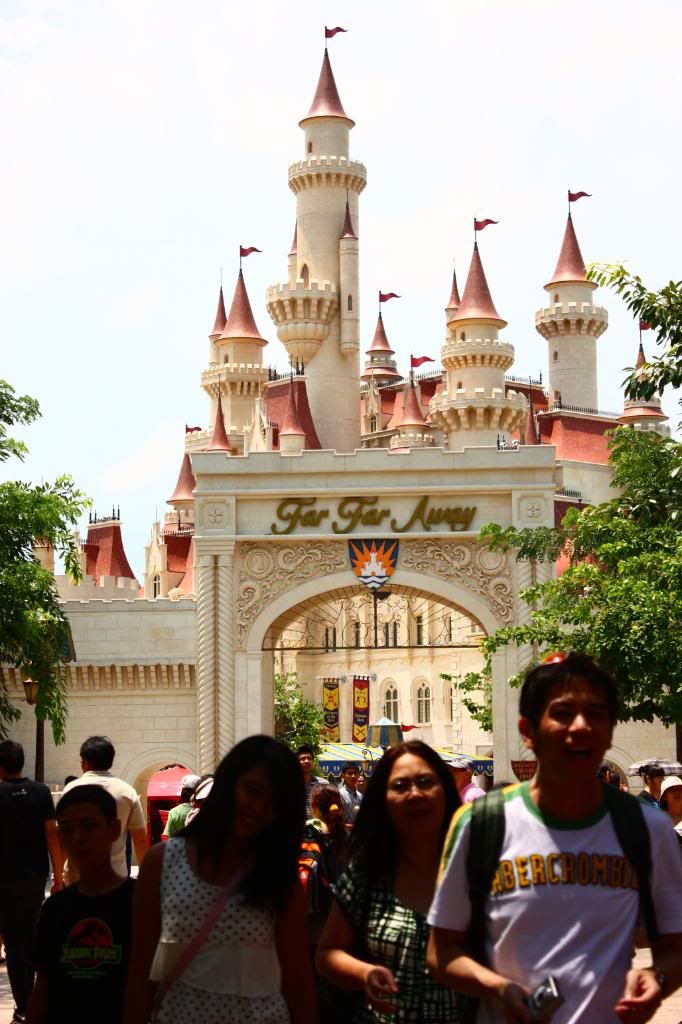 See the castleee! (((((: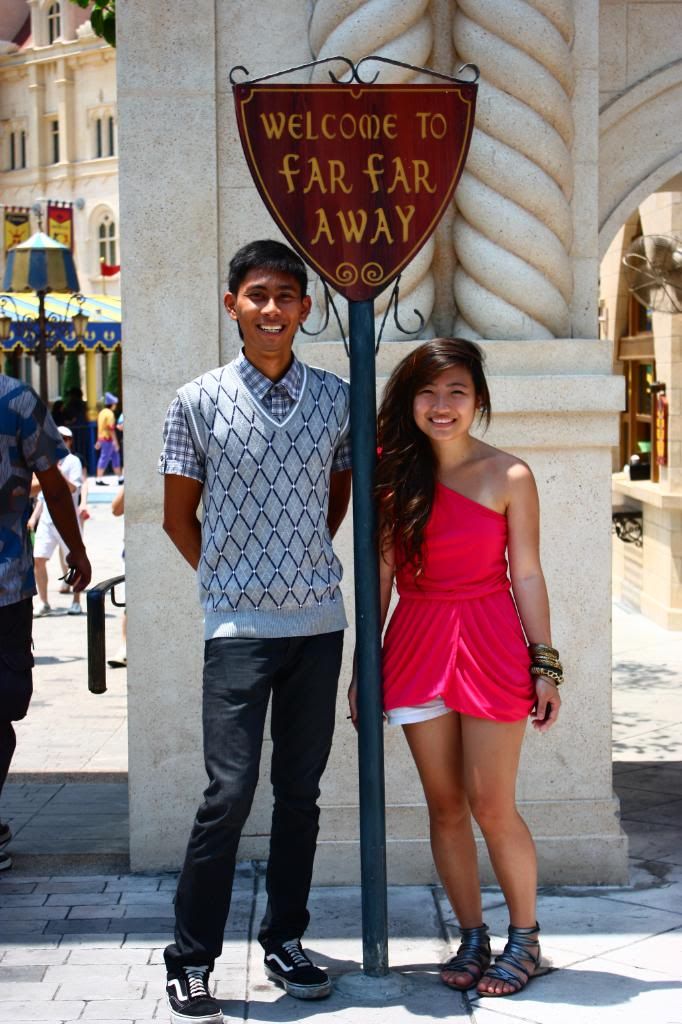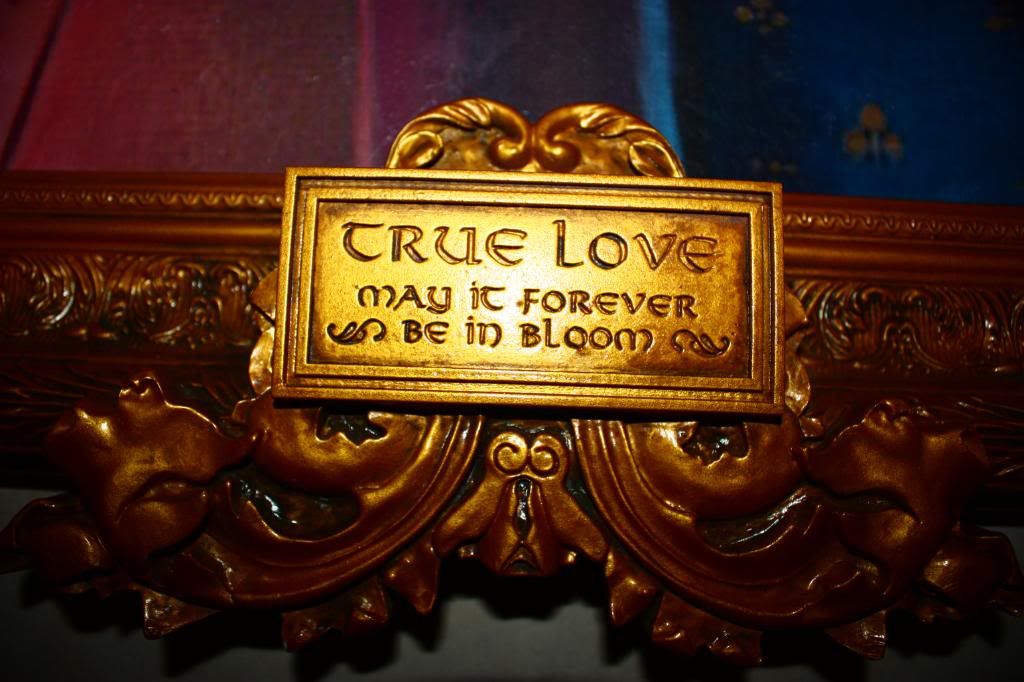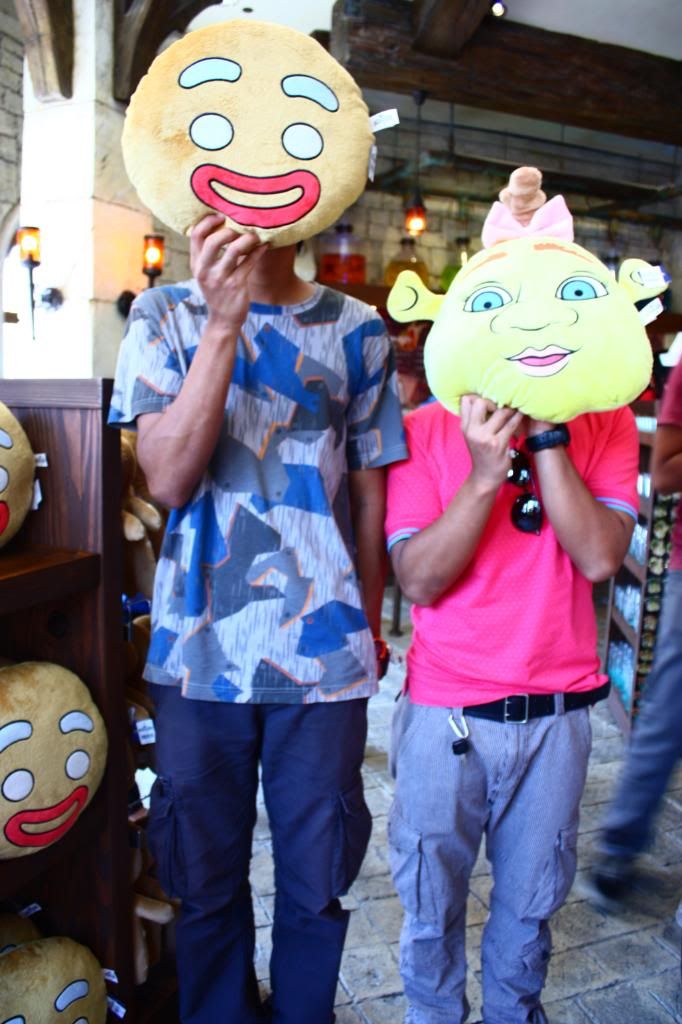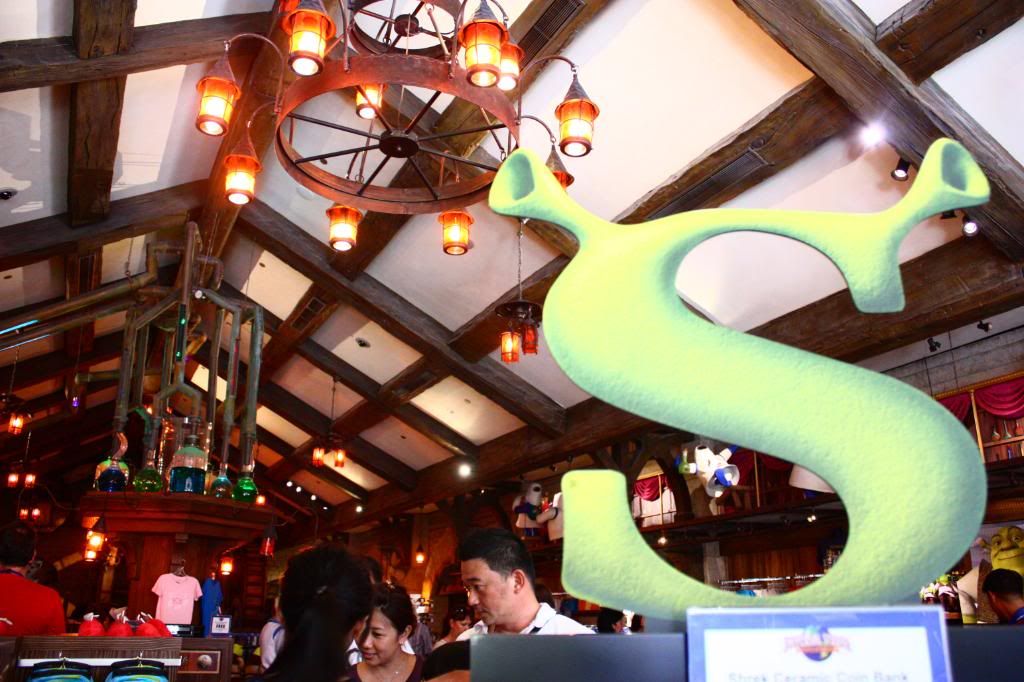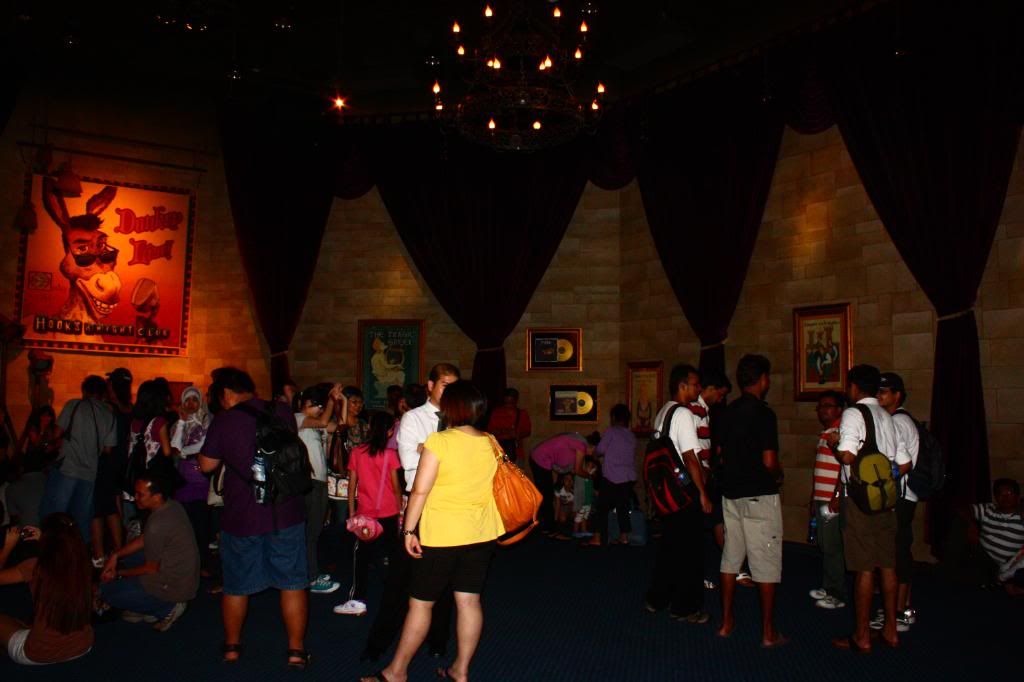 Hook's Knight Club!

Where i got married publicly to R by Donkey frm Shrek -_- Moral of the story?

DON'T BE A SMARTASS & SIT INFRONT OF EVERY SHOW!!





Donkey: Will u Nadine, take R to be your husband, to love & to hold...




N: IDK!




Donkey: Waddaya mean u don't knw?! C'mon u might as well agree to it if nt the show can nvr go on.



I SWEAR I HV NVR FELT SOOOO EMBARRASSED BEFORE! Idk where to hide my face! Esp when it's on the screen & infront of a huge crowd! -.- Stupid donkey! So i only knew 3 ppl @ my impromptu, forced marriage! Hahahaha.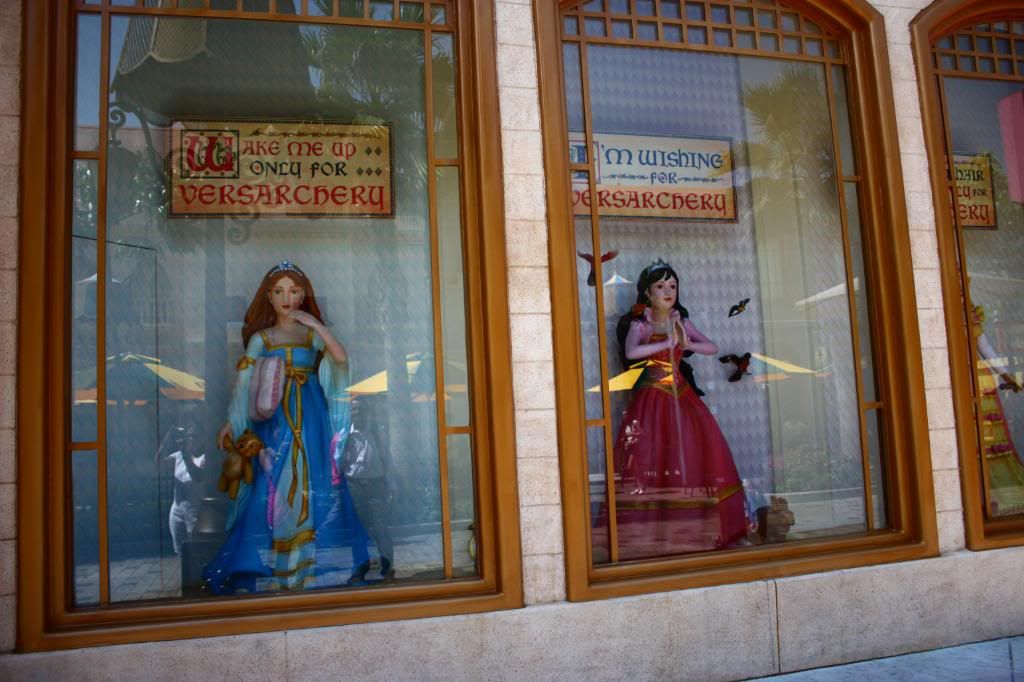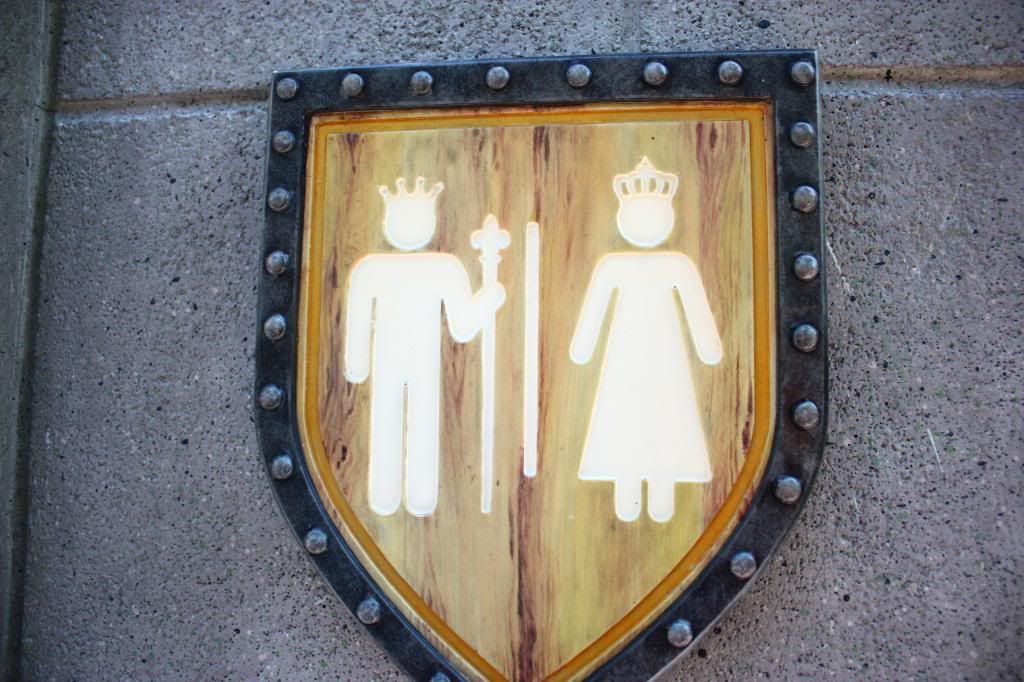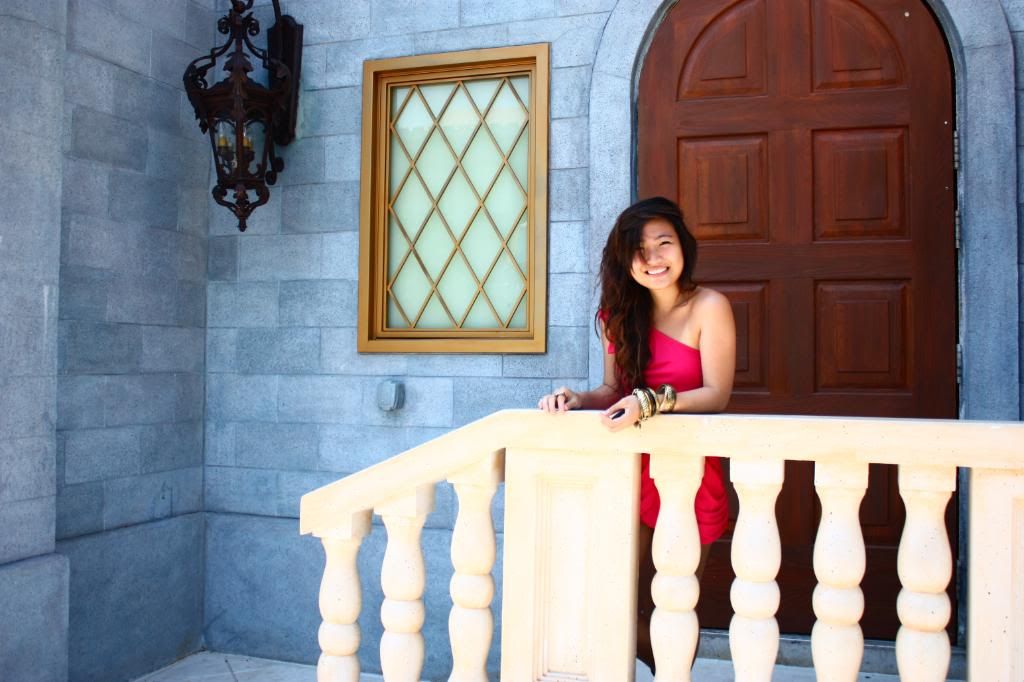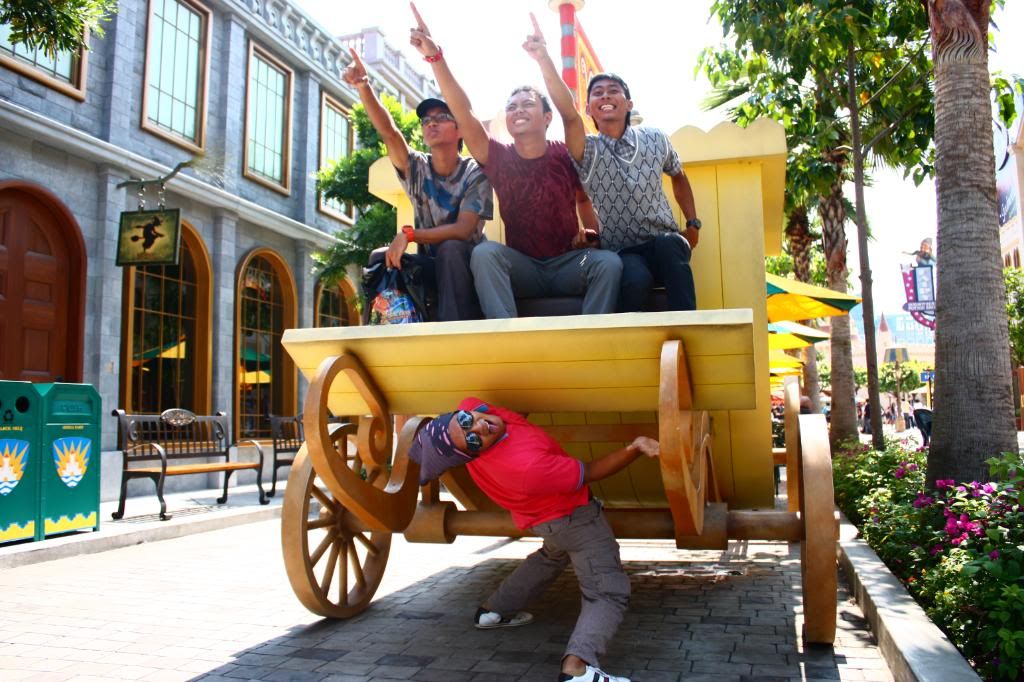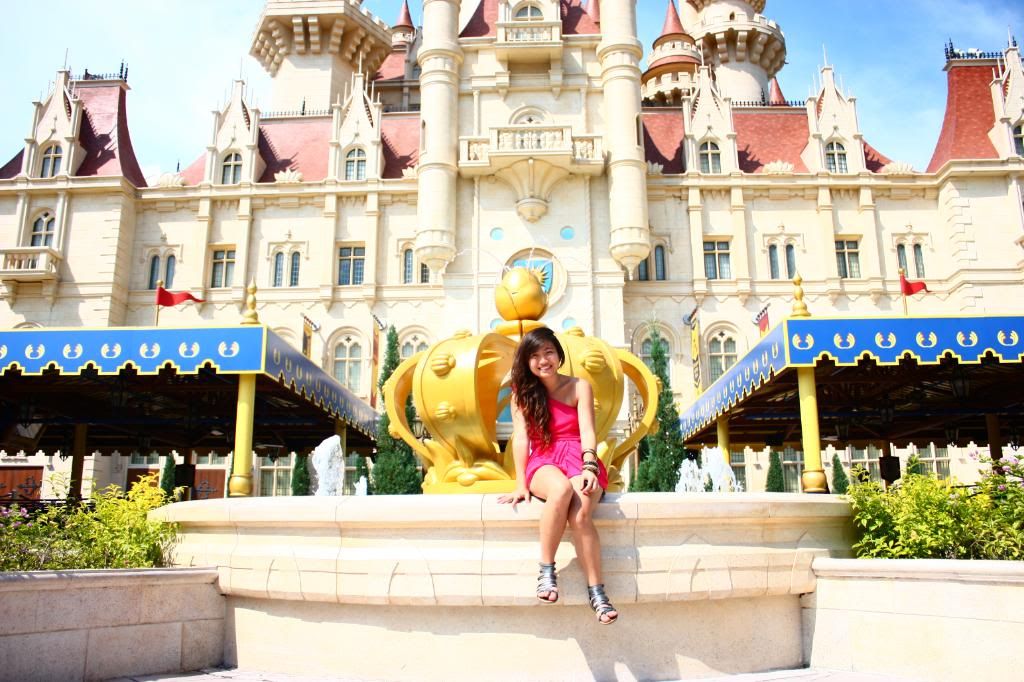 (((((((((((((((((((((: So happyyyyy!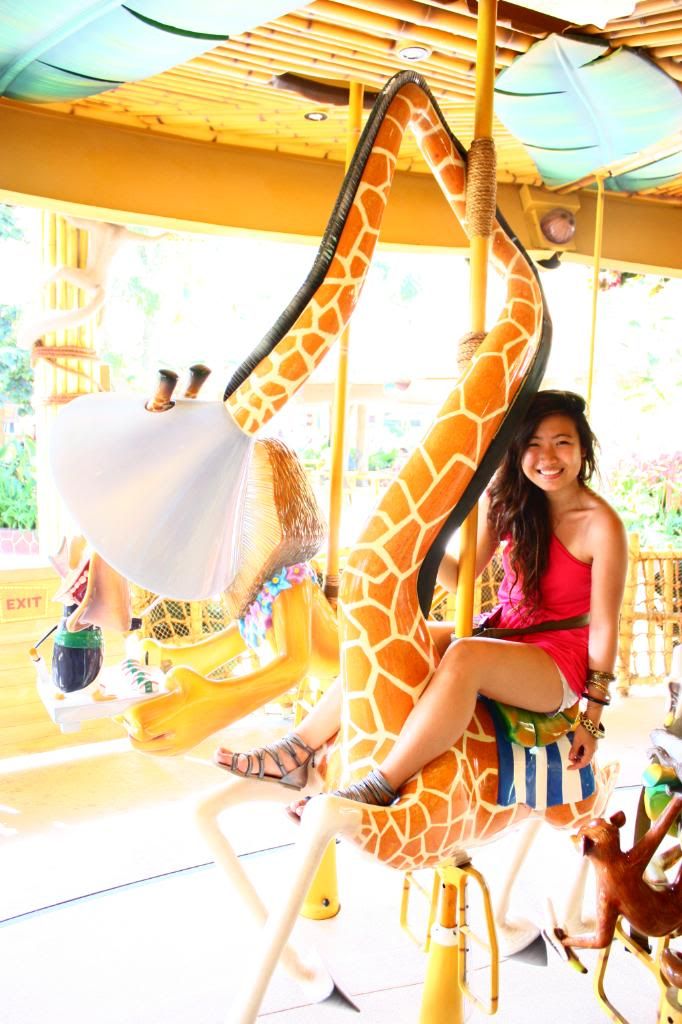 Merry Go Round @ Madagascar!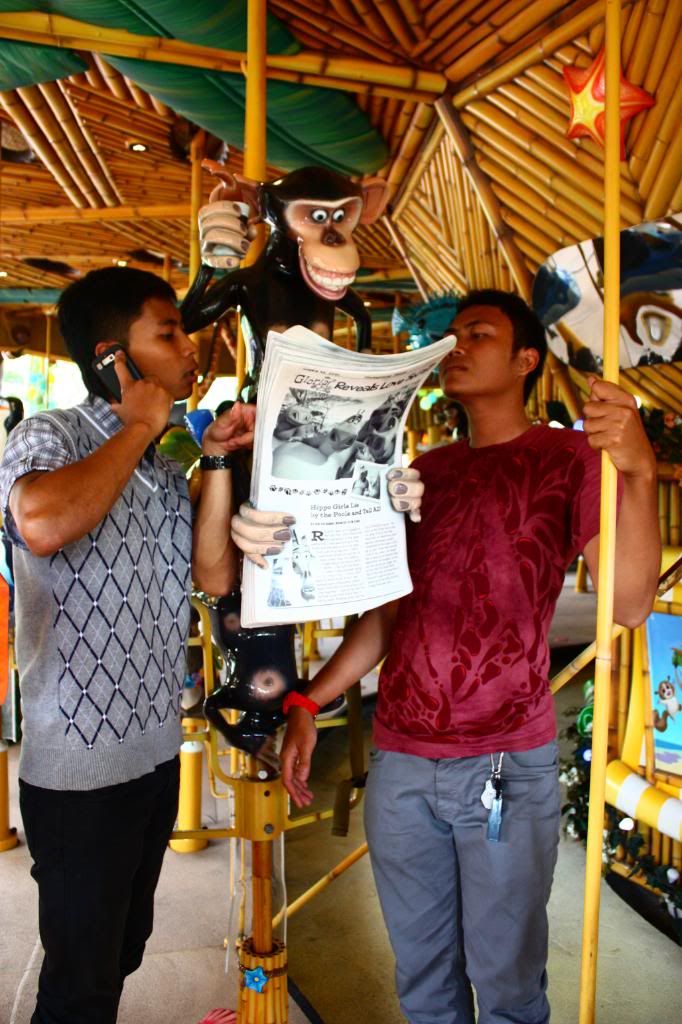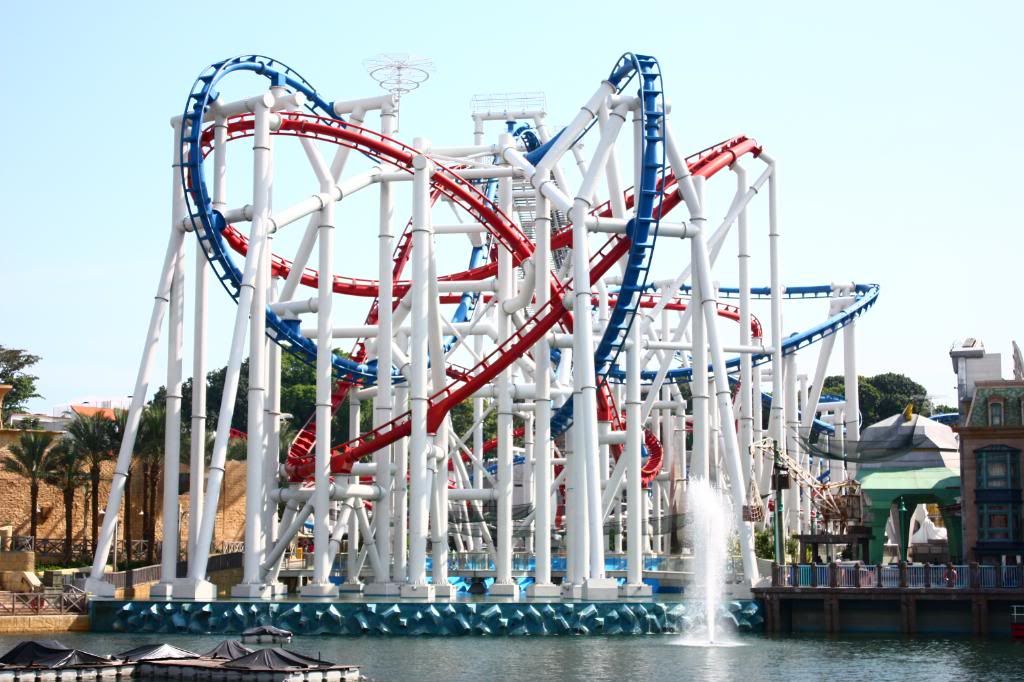 Galactica!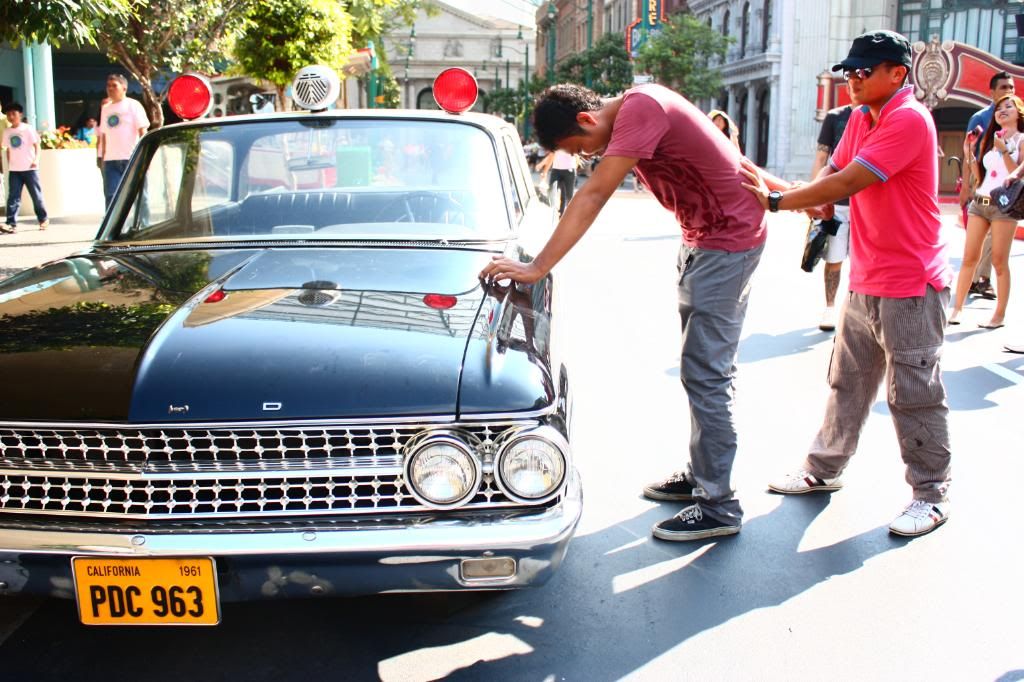 HAHAHAHAHAHA!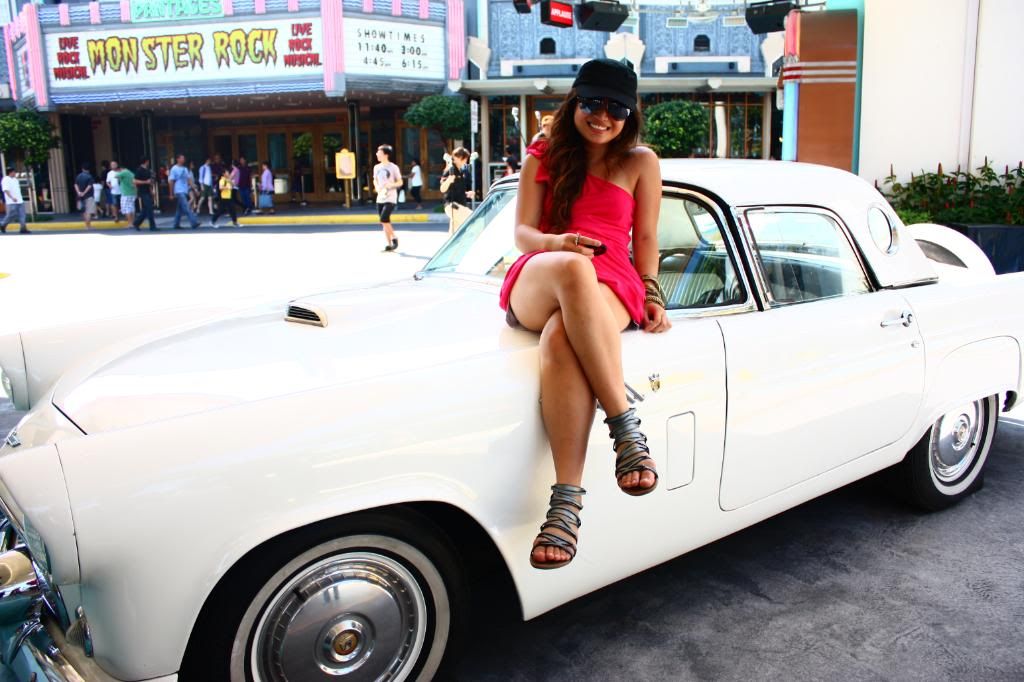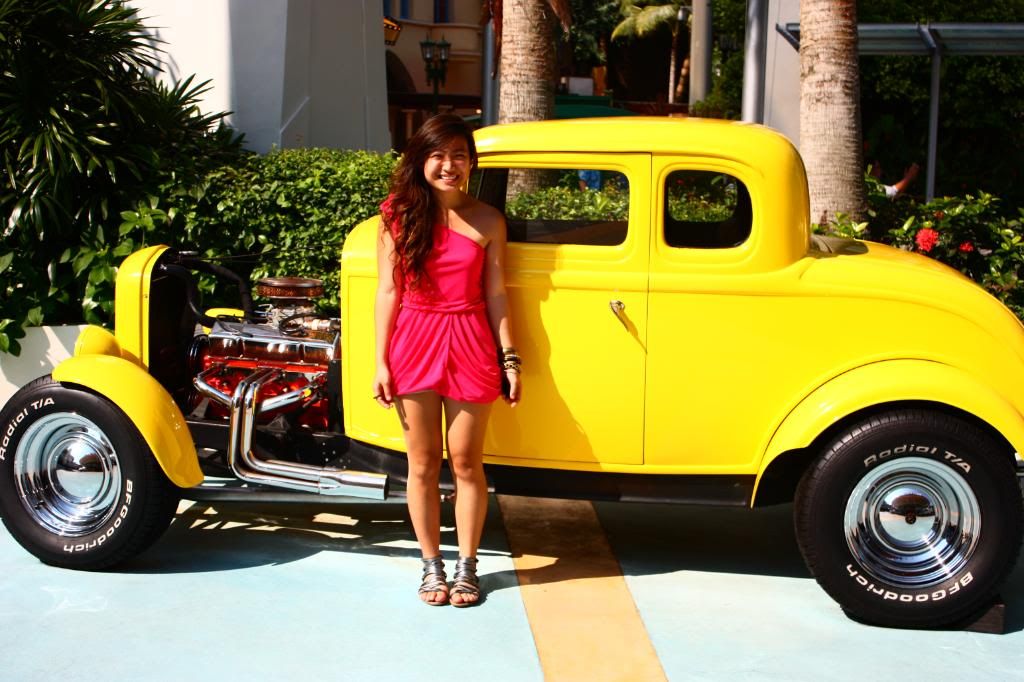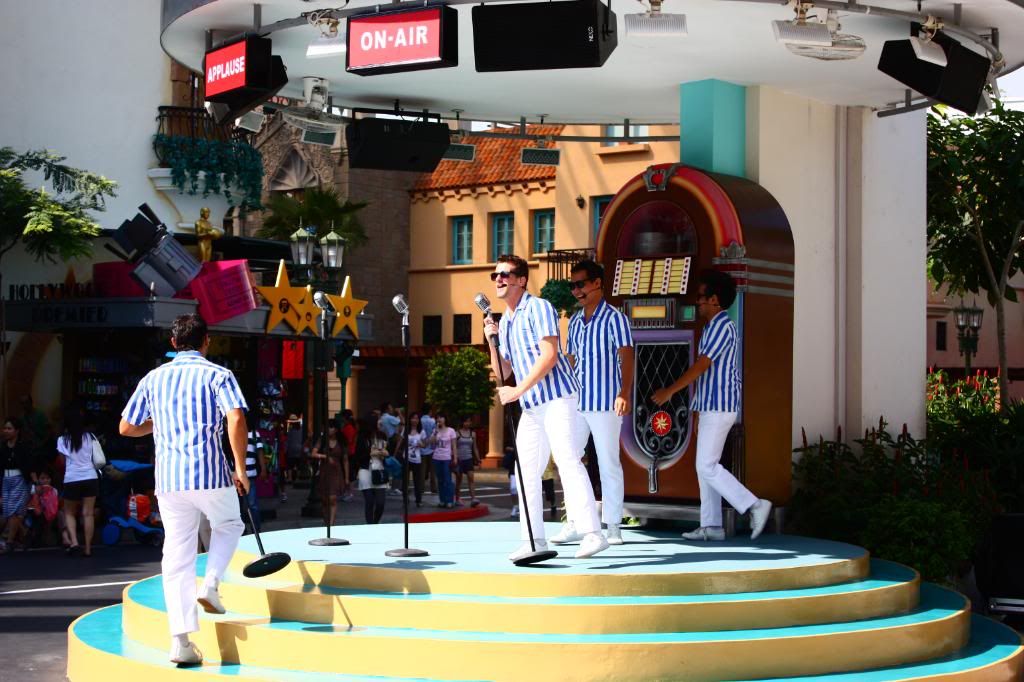 They sing really well!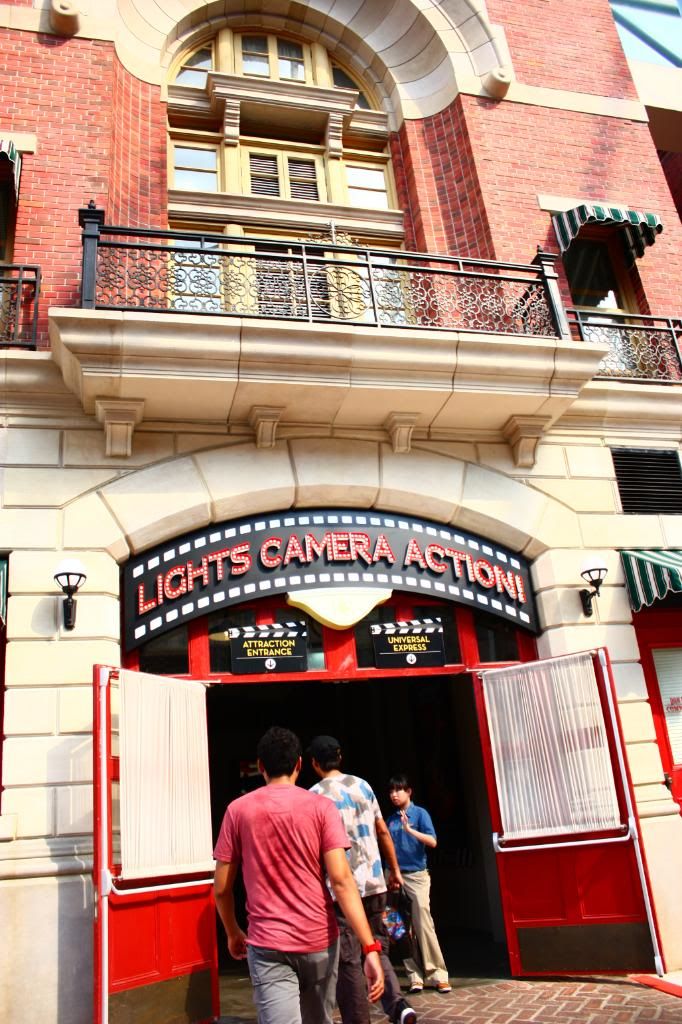 Must visit this plc! The show is pretty interesting & entertaining! It's like watching a live movie. See below for a rough idea of what i mean!!!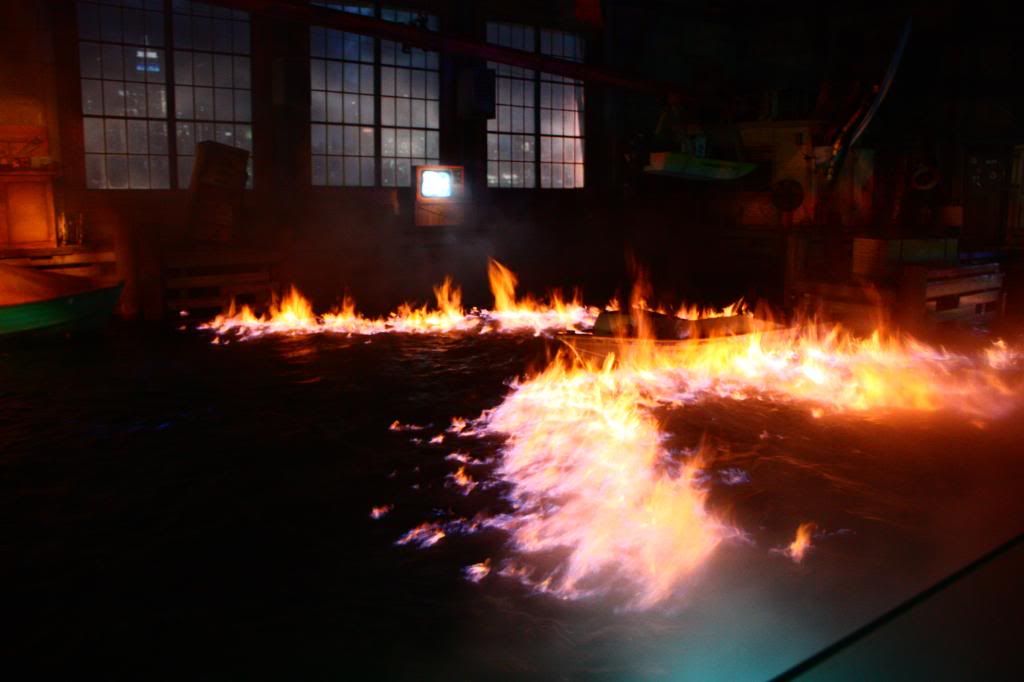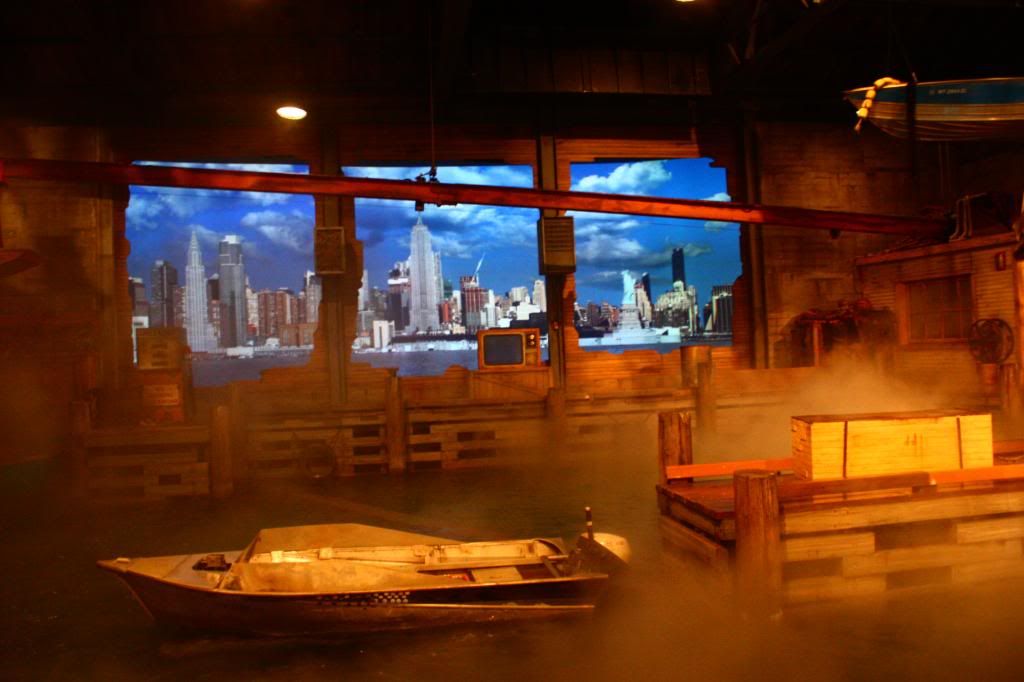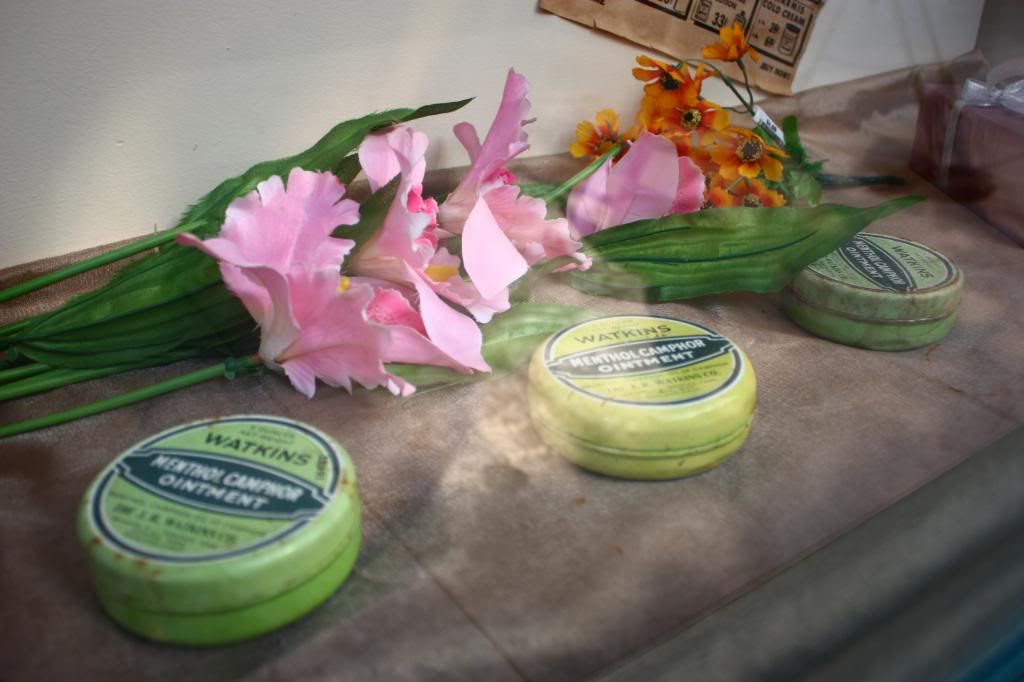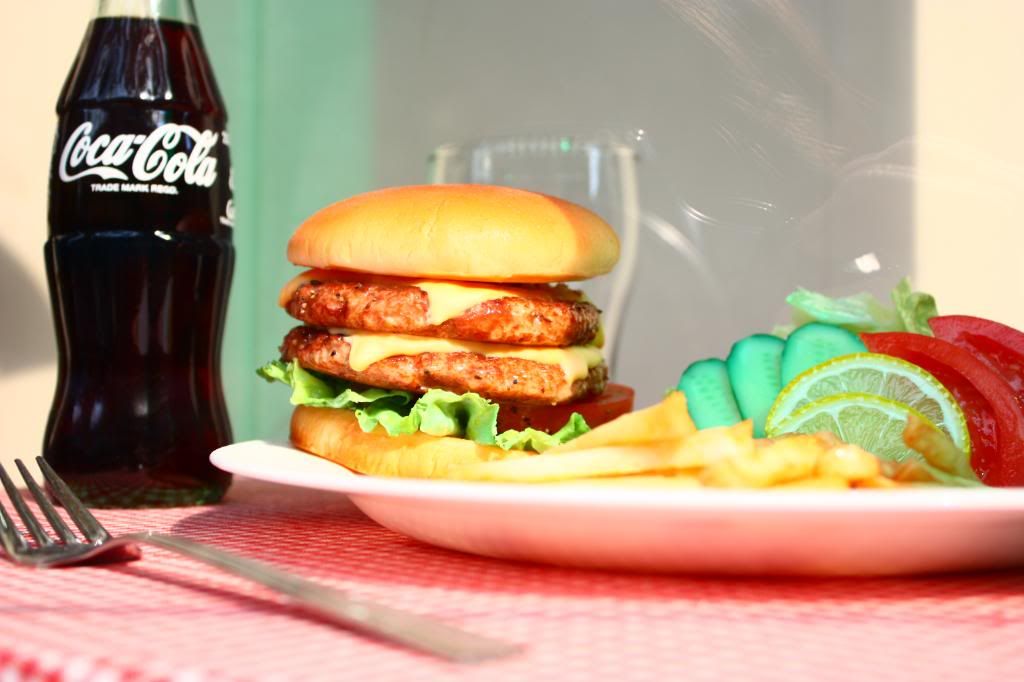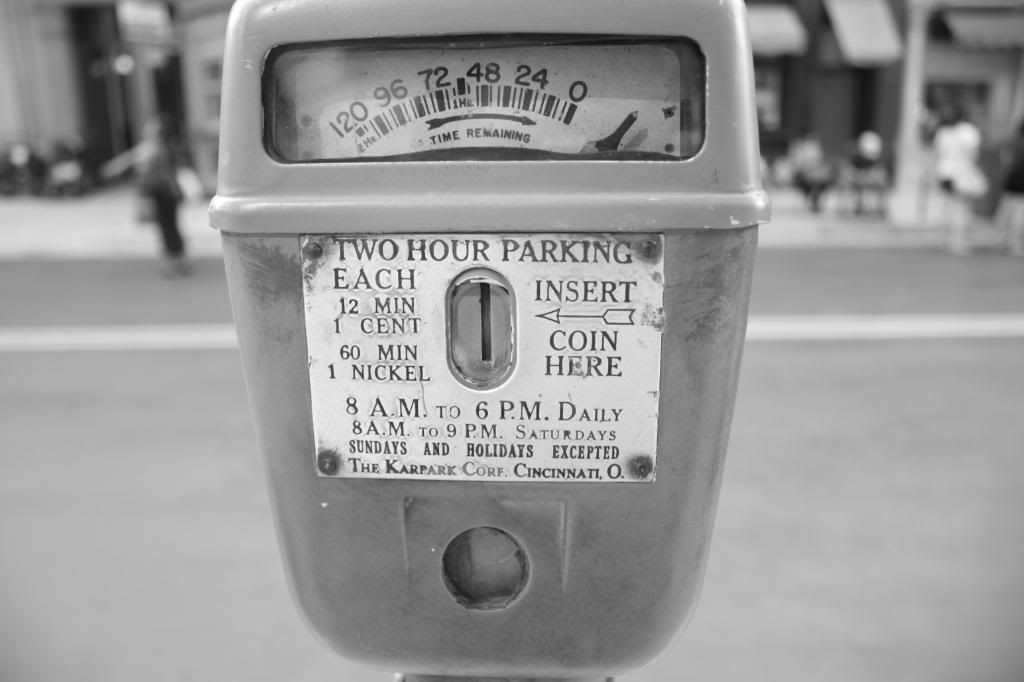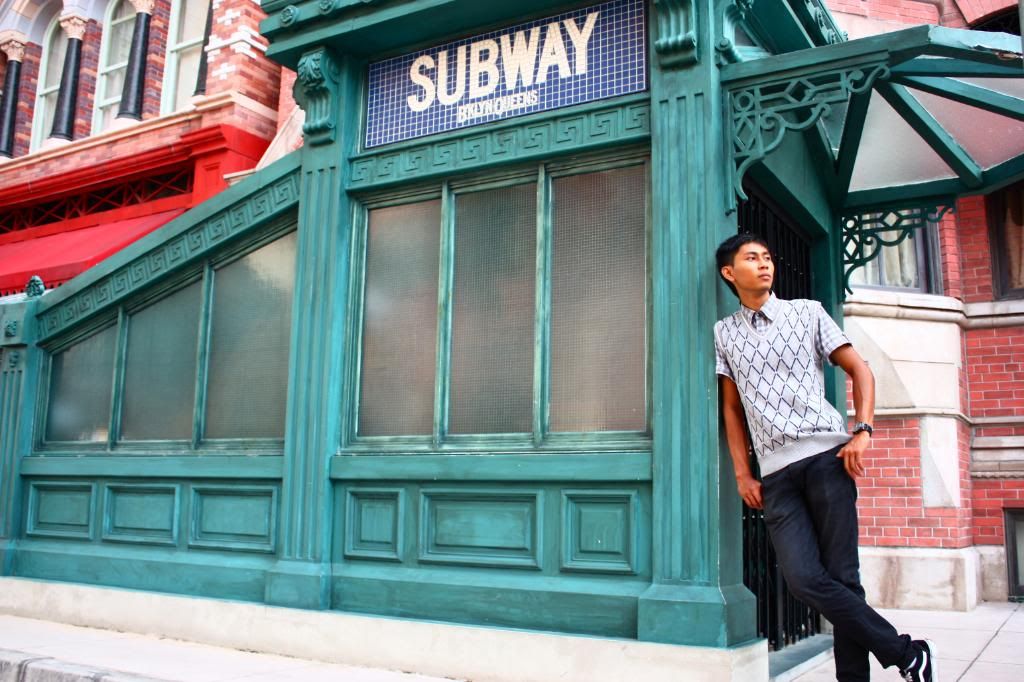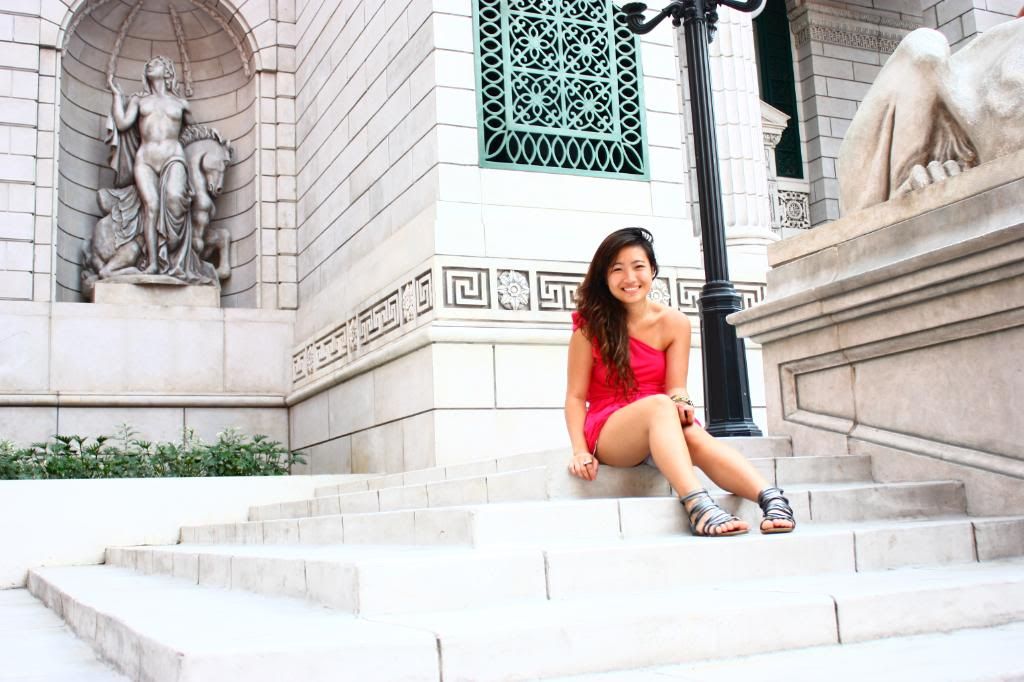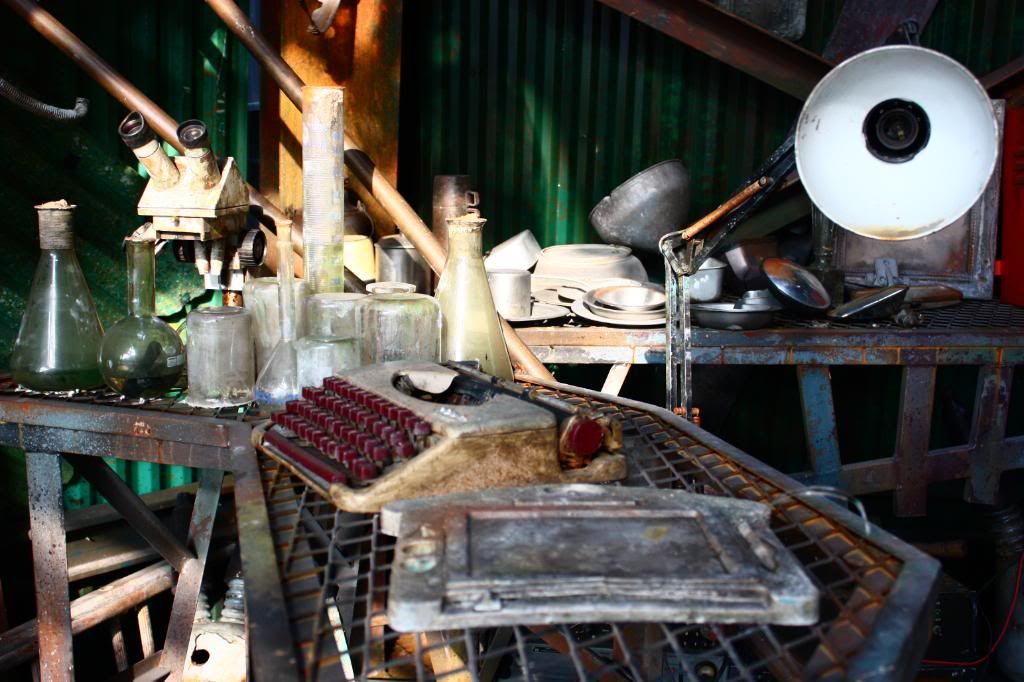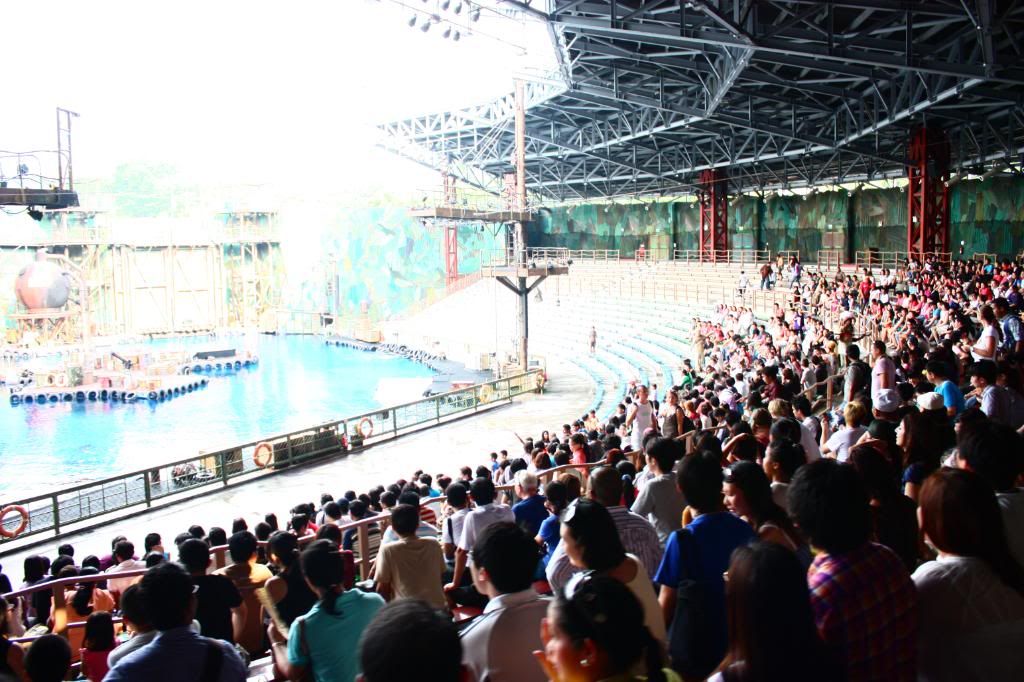 If you wanna get wet, than sit @ the Blue & Green zones. If not, sit @ the Red zone.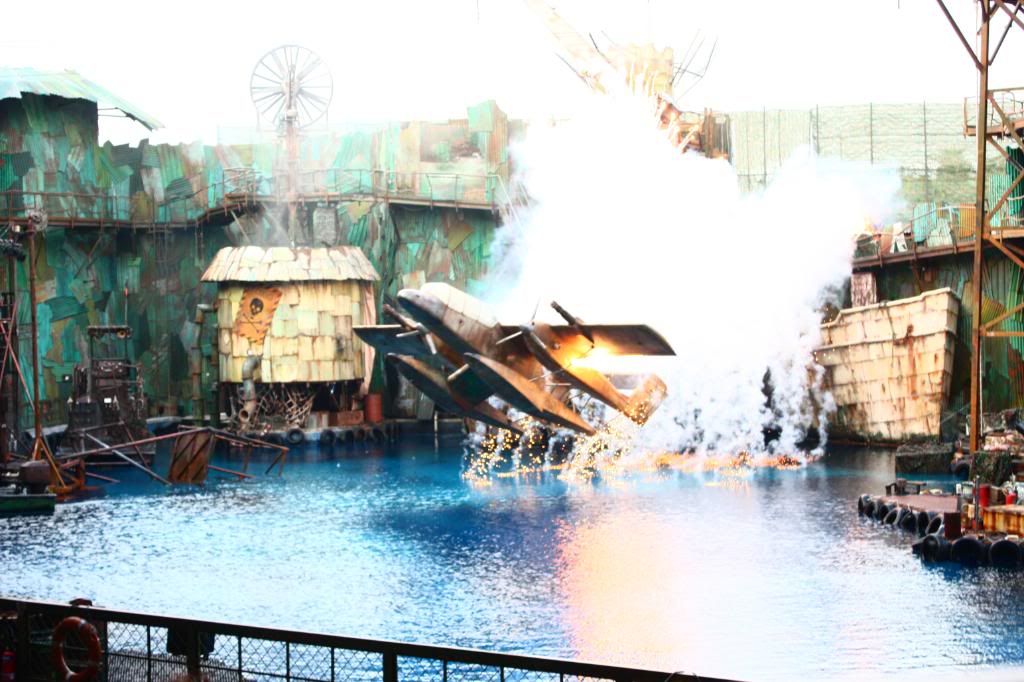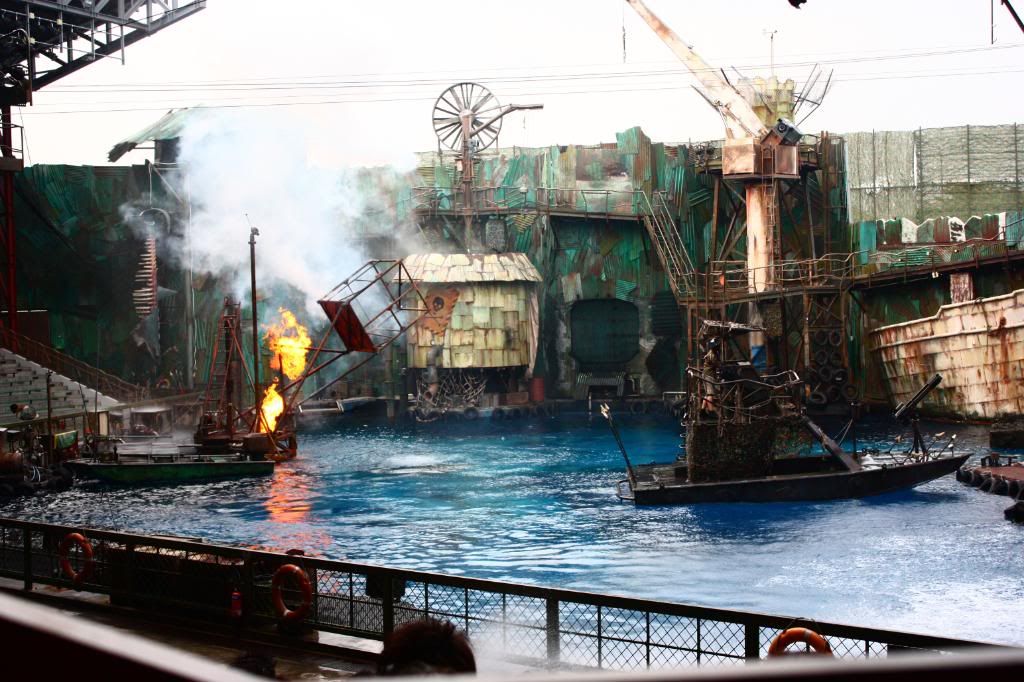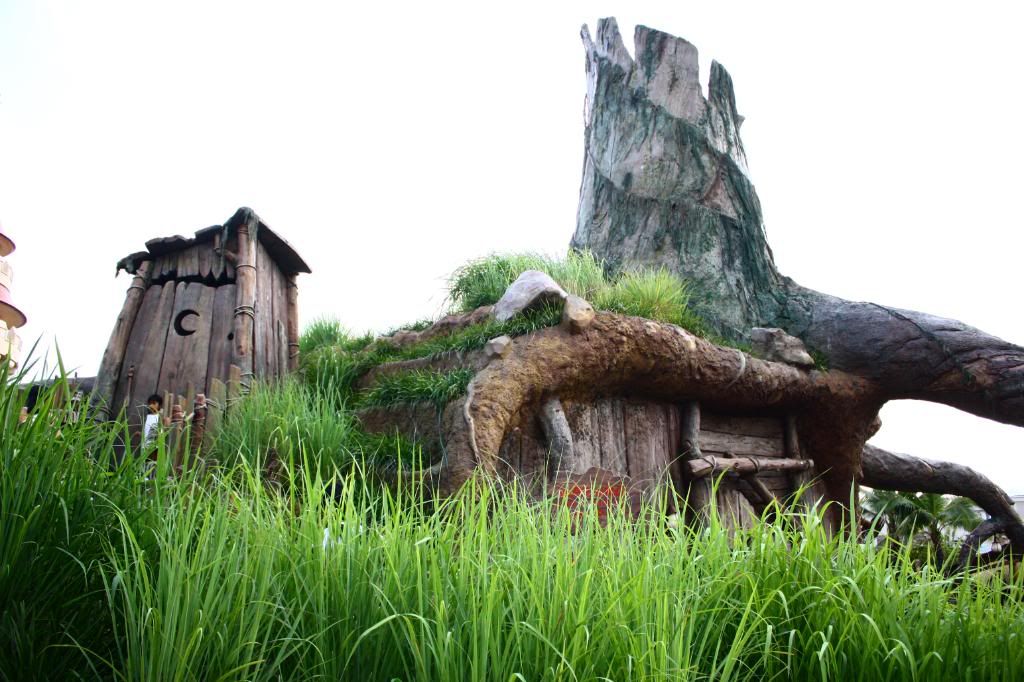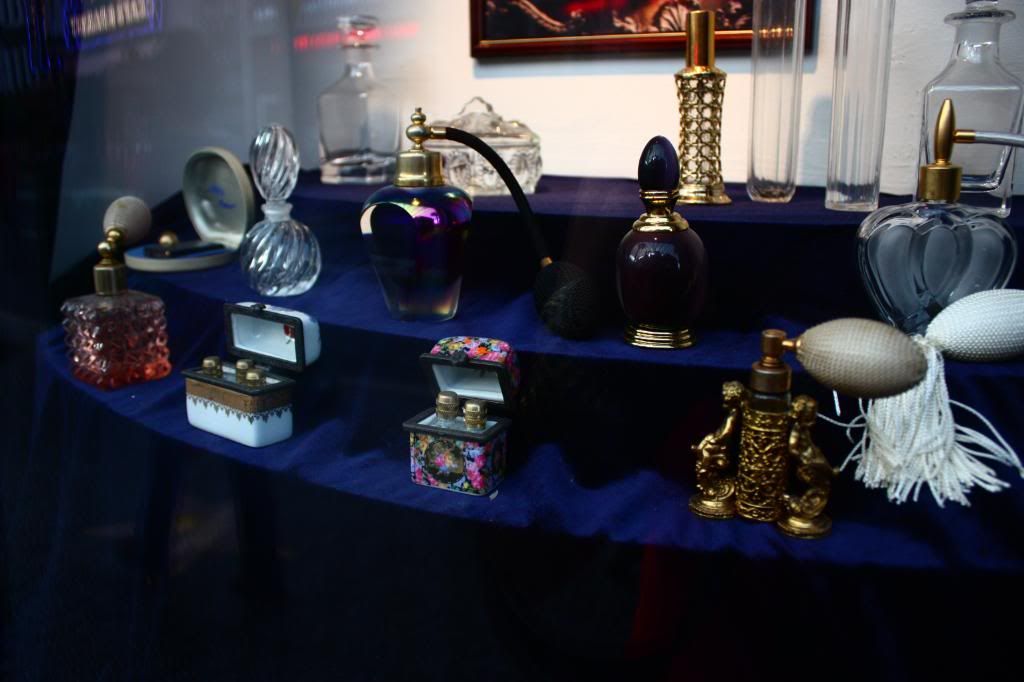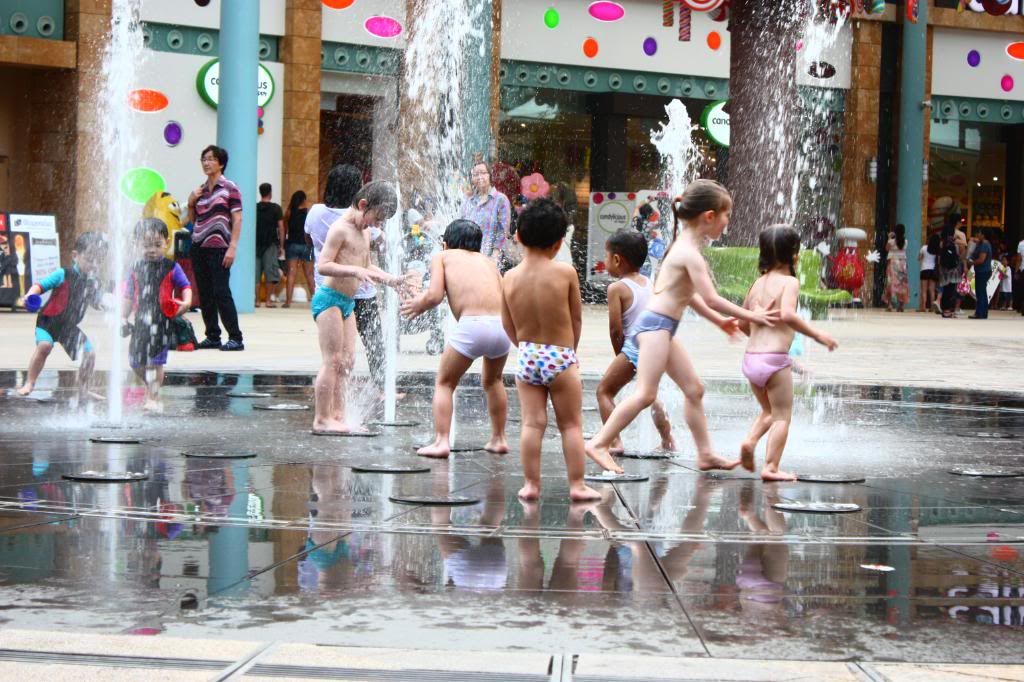 Another Bugis. Hahahahaha.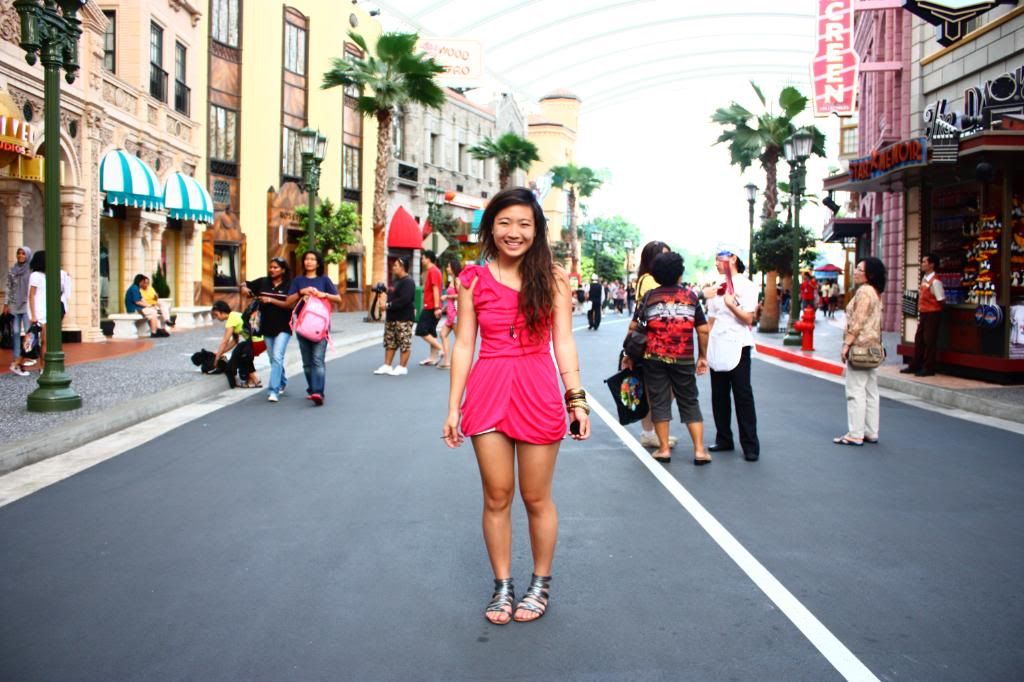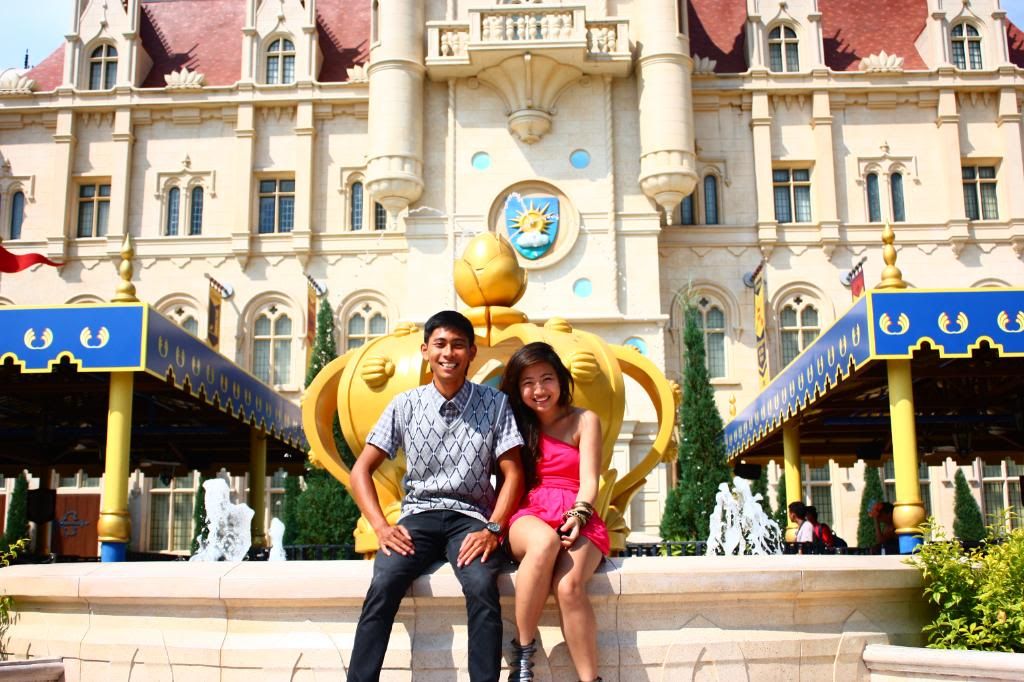 All in all, i had a fun time @ USS. Most of all, i'm glad tt R enjoyed himself very much! It ain't easy pleasing tt ass. I was contented upon seeing his face lit up while playing the rides. Like a kid lor. Hahahaha. (: Happy belated 22nd R! (: