HAPPY 19TH BIRTHDAY SHIKIN! (:
I can't believe you're already 19!!! Time passes really fast! You don't even look 19! I hope you enjoyed your birthday celebrations. Esp the cupcakes i baked for you! :DDDD As long as you're happy on your very special day.. It's more than enough! (: I love you! :DDD
Rai, Zuby & i surprised ShiKin at her place last night ard 11pm. I have ever left my house at 10pm before js to go out!! LOL. This would be my first. Anyway, upon reaching her place we sat below her house void deck & placed the cupcakes out, lit the candles & blew balloons. She was fooled in believing tt Rai wld be going to her plc to collect her shoe. The moment she opened the door she hugged Rai & gotta real shock when she saw us behind. Her expression was priceless! Well, bottom line.. She was

HAPPY

! :DDDDDD We had an awesome time catching up. Esp Rai! Never see her for damn long! Plus we were running like mad to take the last train! LOL. It was hilarious! I had to walk home from Bishan in the end. Oh well.
Surprised SK again on her actual birthday but with another group of friends. Then i rushed off to meet Zy to have dinner at his plc.
P.S. Thanks Rai & Farna for cheering me up! (: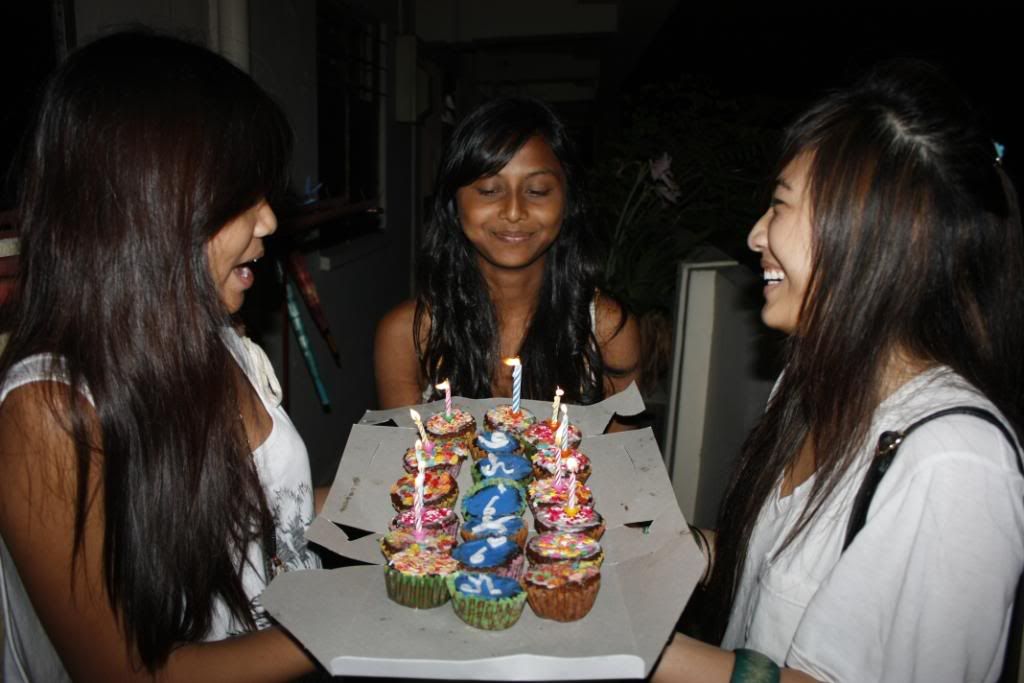 I love this picture! :DDD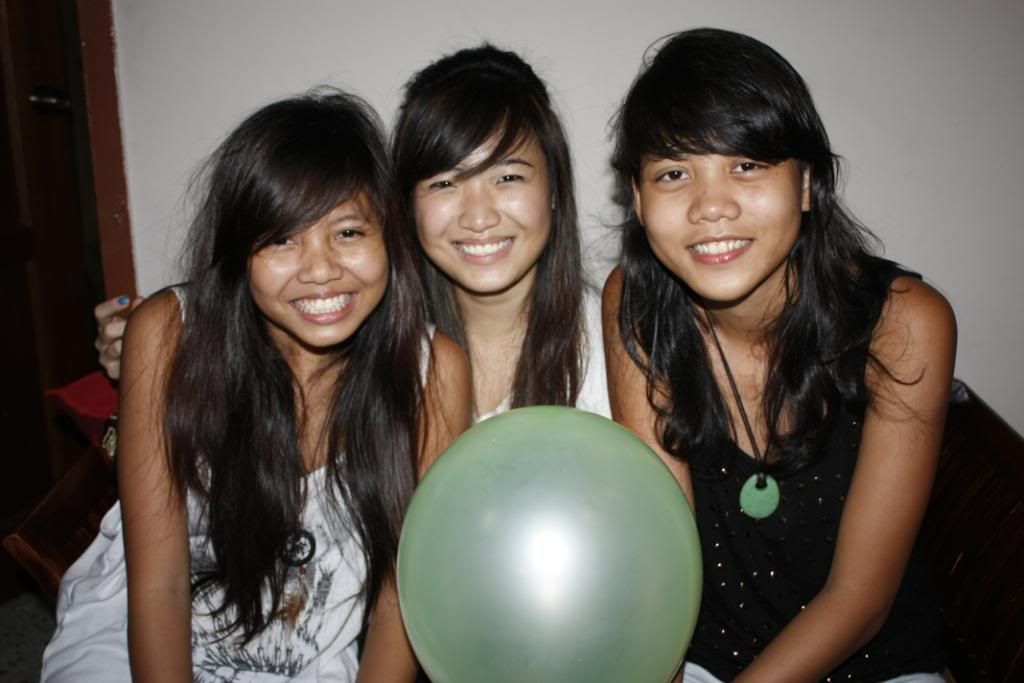 With Rai & Zuby (:
Sk & Rai (: This picture very sweet! (:
This would be her actual birthday date. You could see from the picture tt she was very shocked!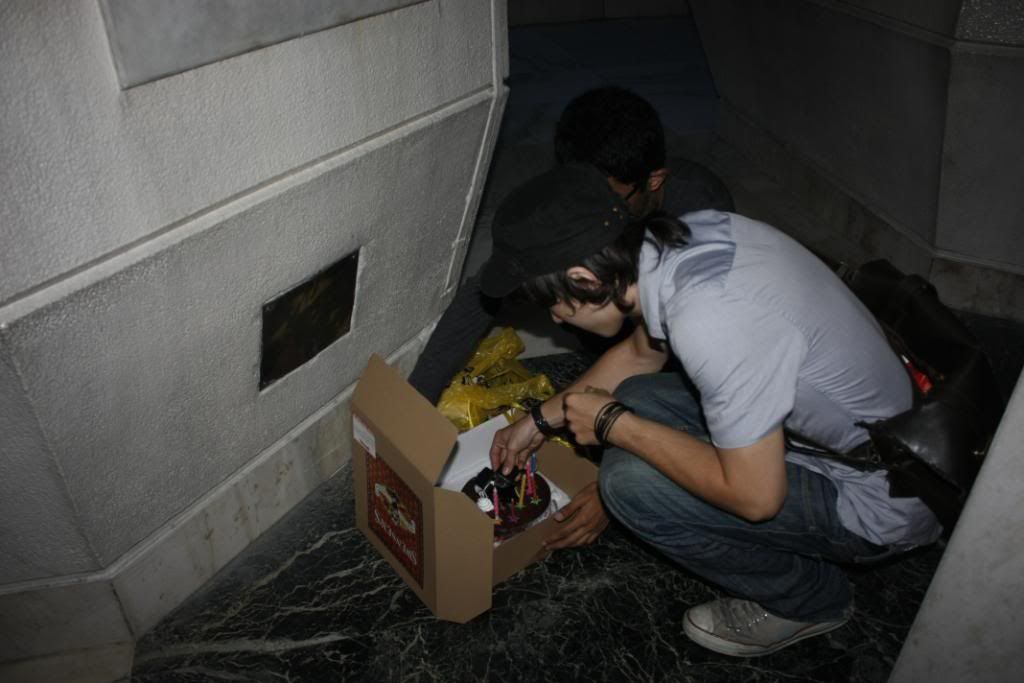 Joe & Ihsan trying so hard to light the candles but the wind kept blowing it out! LOL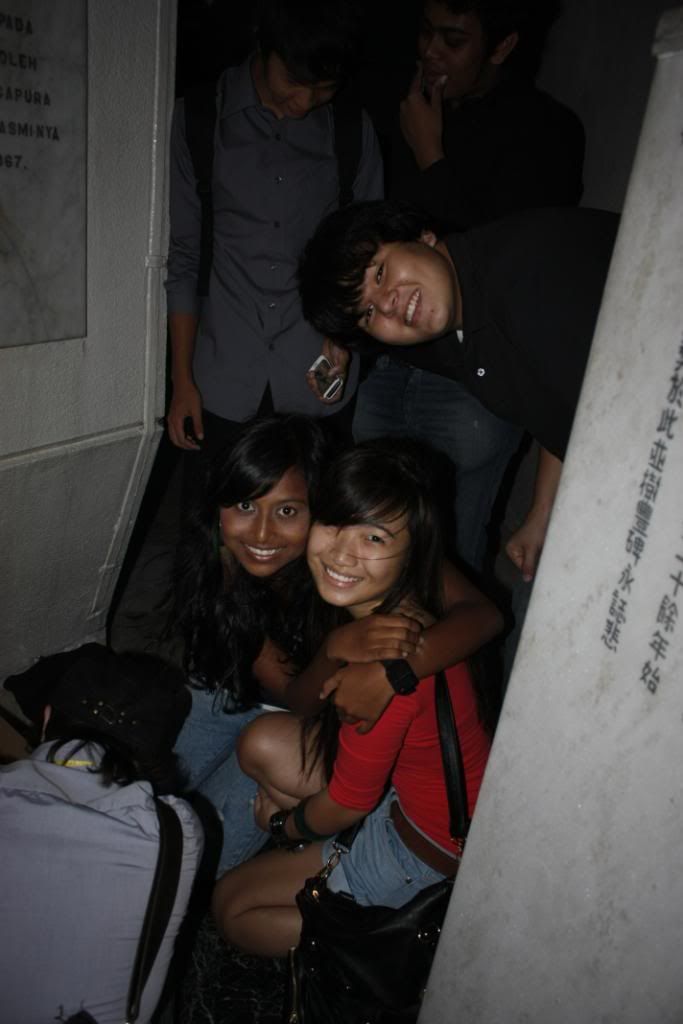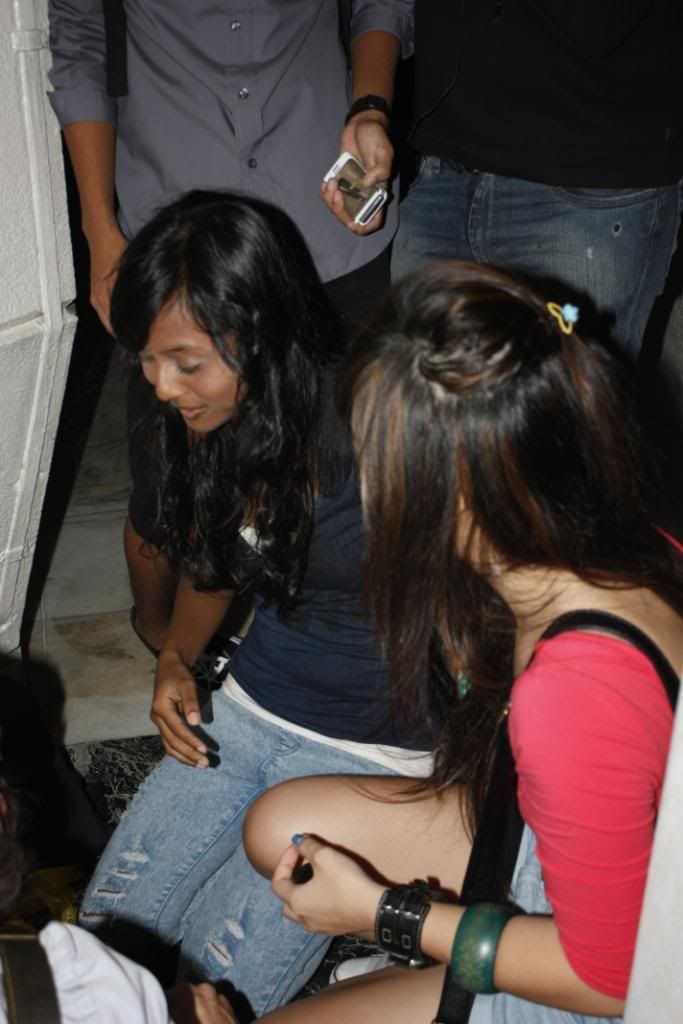 Sk & her nepali! (: