Being there just felt so great.
But with

you

by my side, it was even much better (:
Last Sat Zy brought me to this place near Outram Park. It is a new condo tt is 50 storeys high- Pinnacle condo! The sky garden is on the 50th storey. To get in you gotta pay $5 through your ez-link. I know ya'll must be thinking why must pay $5 just to get in. Idk why either.. But it's totally worth it! If you're a huge fan of the blue sky with pure white cotton-candy-like clouds hanging in the sky, the sunset & the wind blowing against your skin & hair.. You are sure to love this place!! The scenery is just so breath-taking! (: There were quite a number of photographers there. Pros esp. I felt like a complete noob! LOL. Seeing tt place, i felt kinda relieved.. Like, deep down i felt kinda happy. As if i was so close to touching the clouds. With Zy right there beside me, it felt even better (: It's the little things like these, tt makes me feel so warm & fuzzy in the inside (: Something i will never forget ((:
Photos are NOT in order. I'm very lazy to arrangement them in order. Enjoy.. (: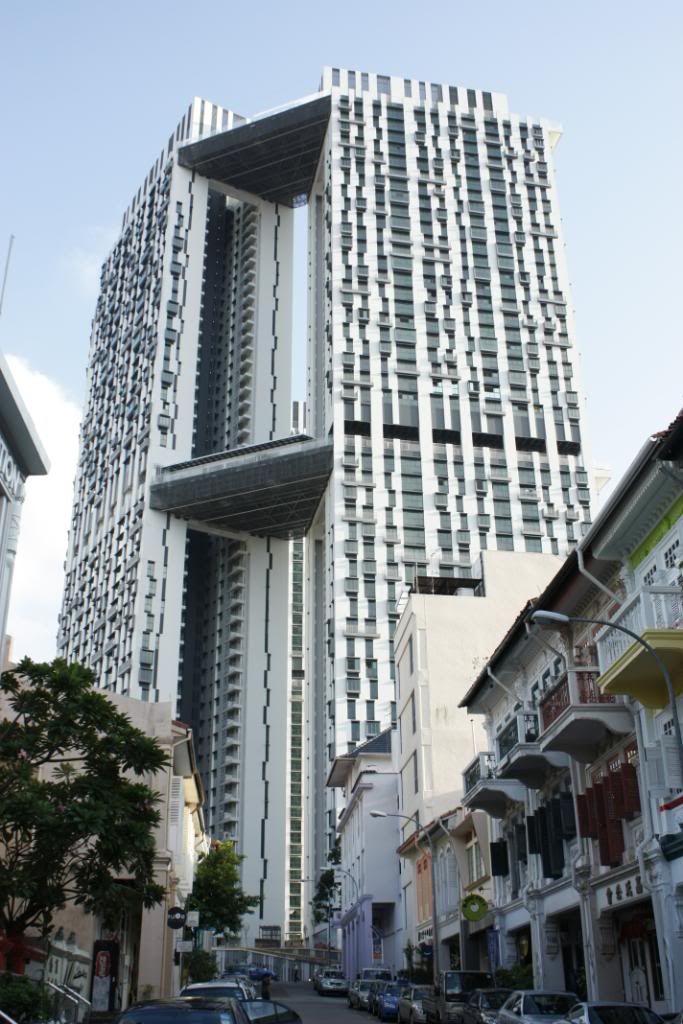 The 50 storey building we were going to! (: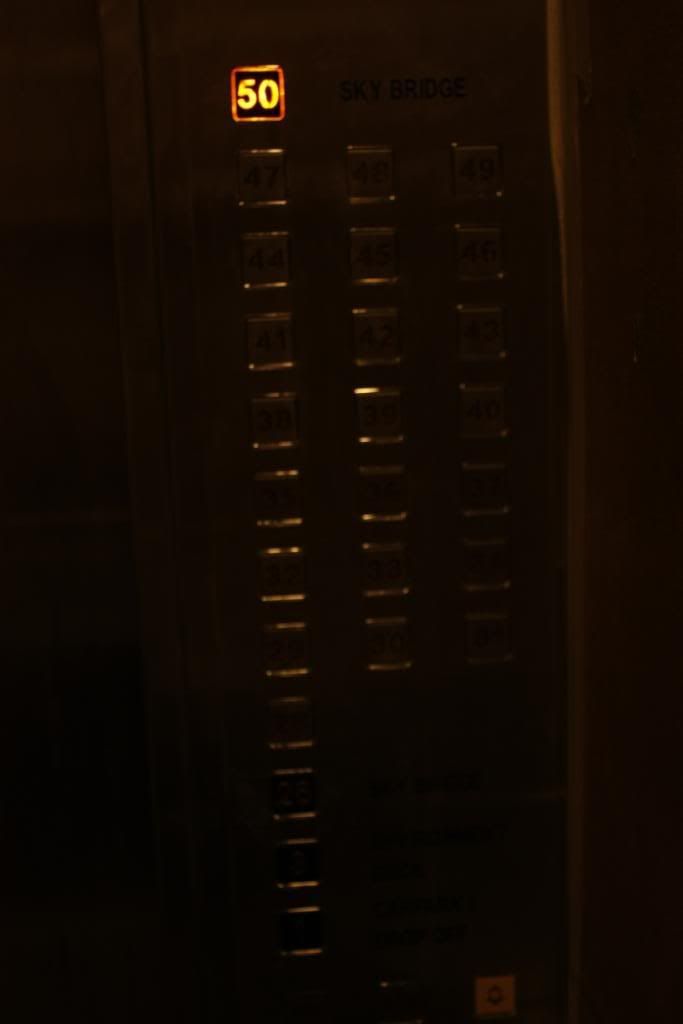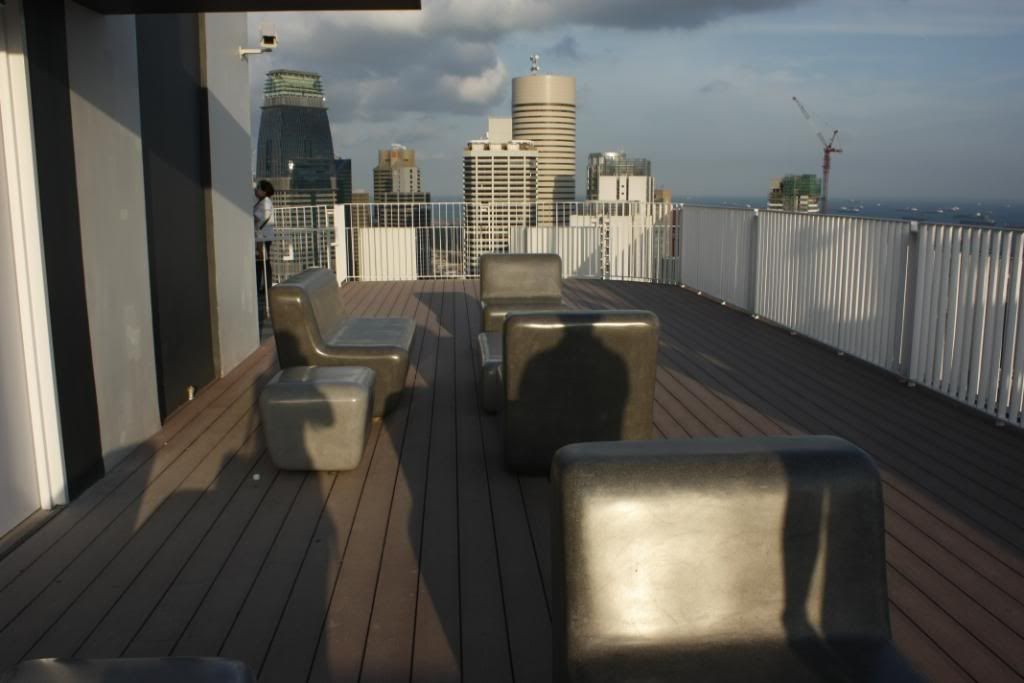 Chairs for ppl to chill & to enjoy the view.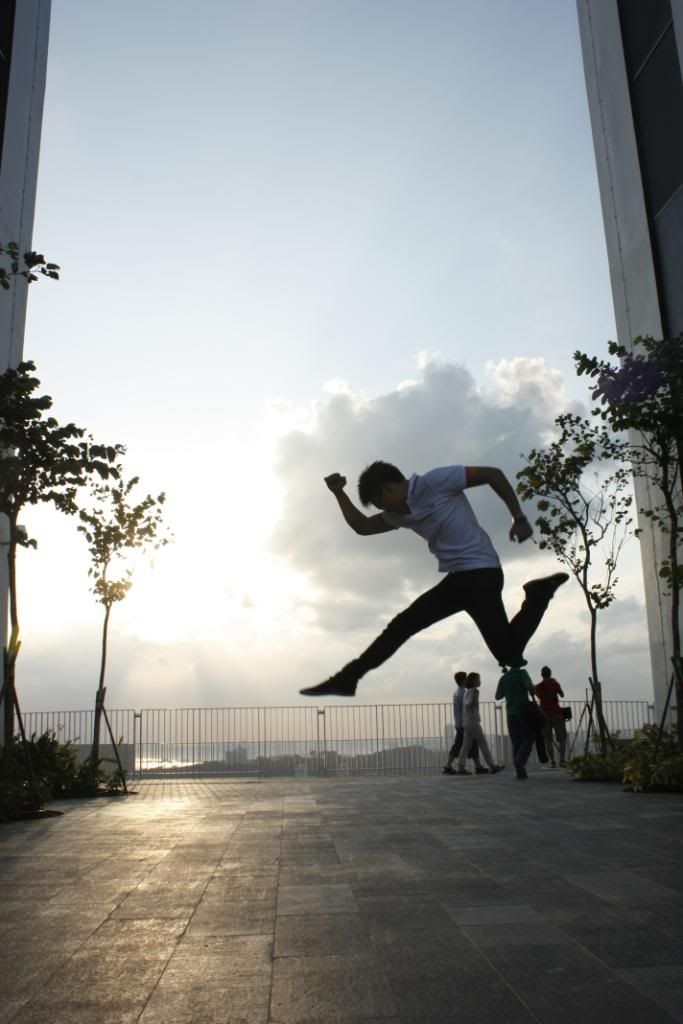 Zy does the best jumpshots.. Well, better than me.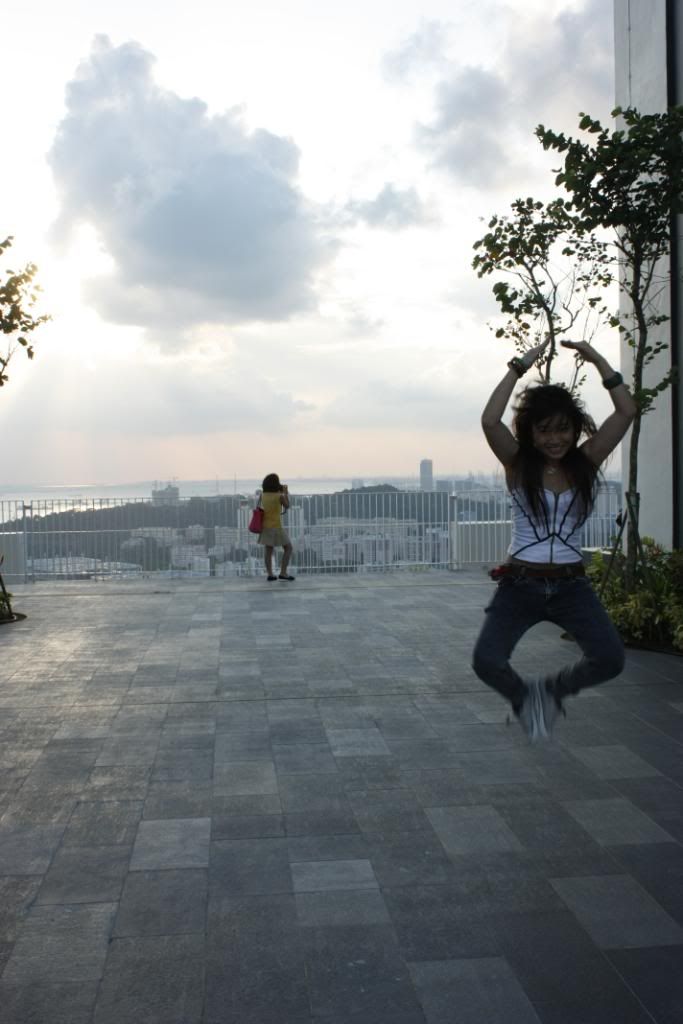 Of ALL the kezillion jumpshots i did.. This is the best of the lot! LOL.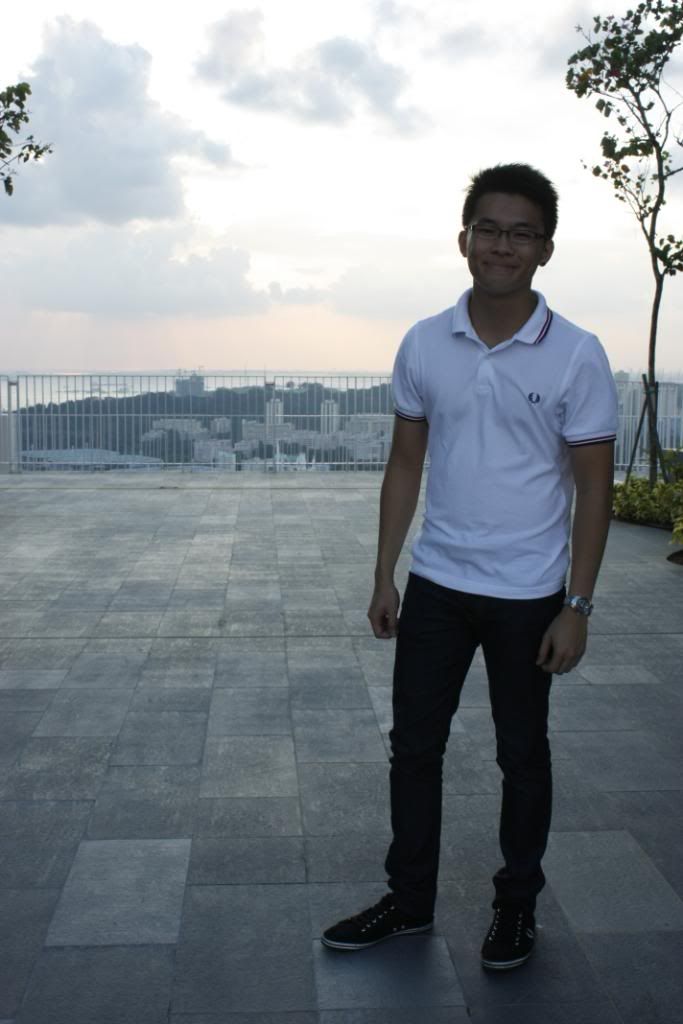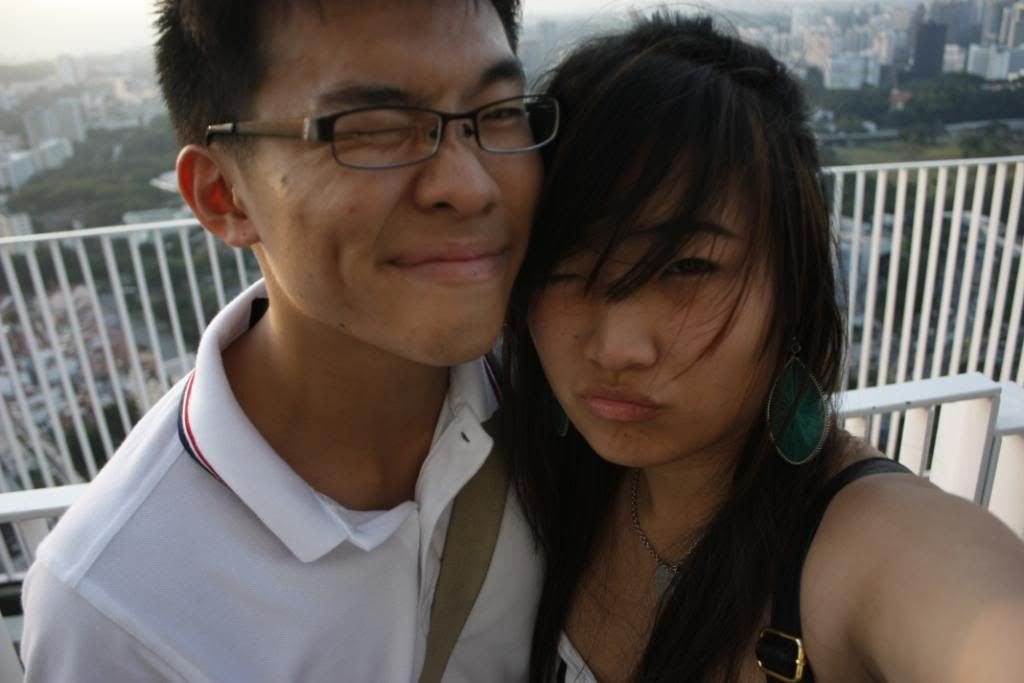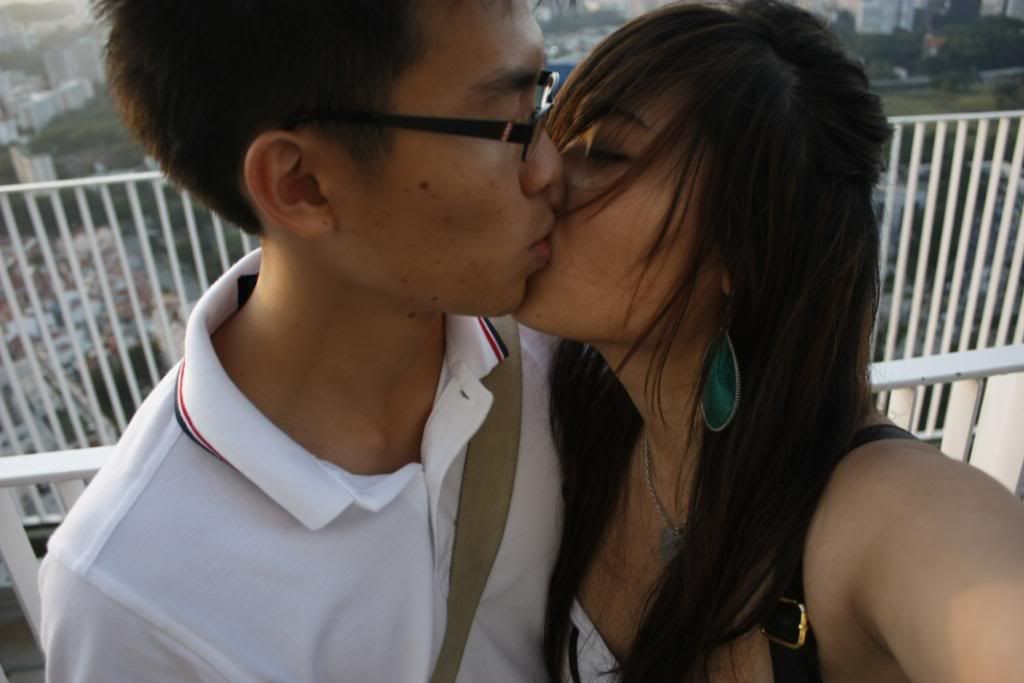 Kissy kissy :DD
Heh .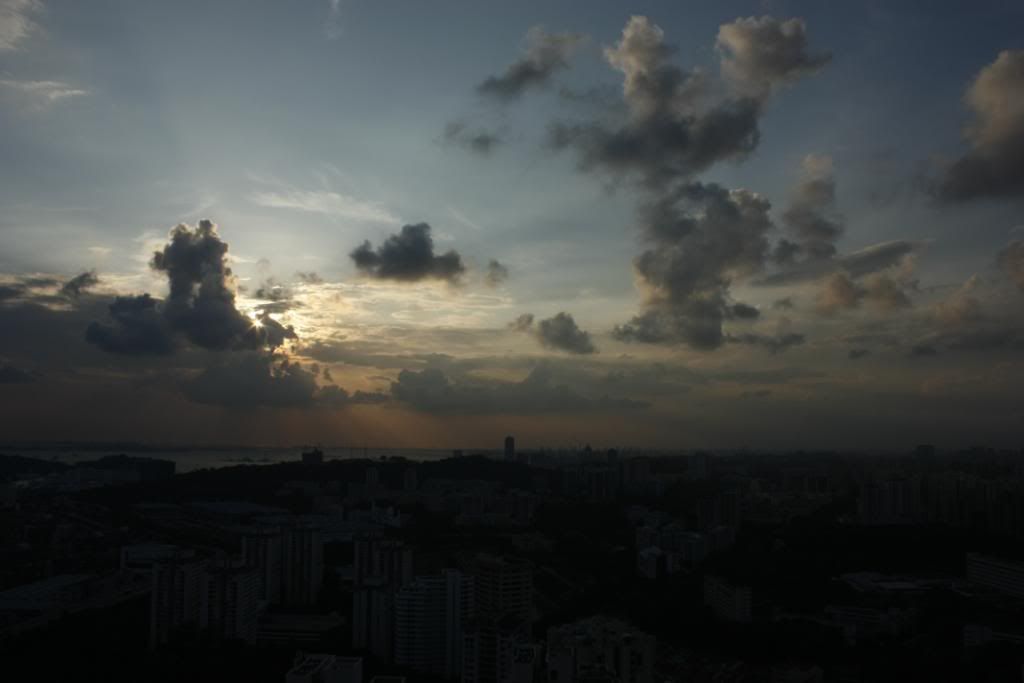 Sunset (: Beautiful eh?

The photographers..