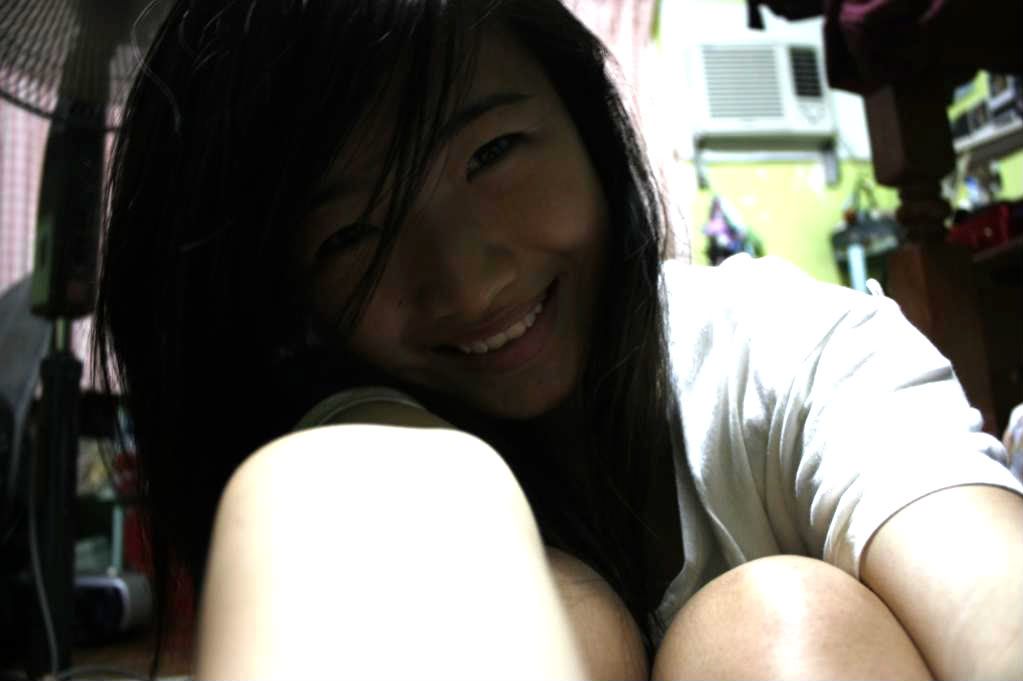 You make me feel complete (:
On 23 Dec, i had a sweet surprise for Zy (: Cause on 25 Dec he has guard duty & he was pretty upset tt he had to spend Christmas in camp. So to cheer him up, i planned a little surprise to brighten up his day (: Basically bout 1 month back i cut out coloured paper hearts & wrote a note on each heart. There are close to 200 hearts. Then i stringed them tgth & hung it on my ceiling. Decorated room room to make it look cozy! (: We had dinner first & while he was washing the plates, i secretly went into my room to light all the candles. The rest you shall see it through pictures (:
As you can see, my mega messy room. Did some packing.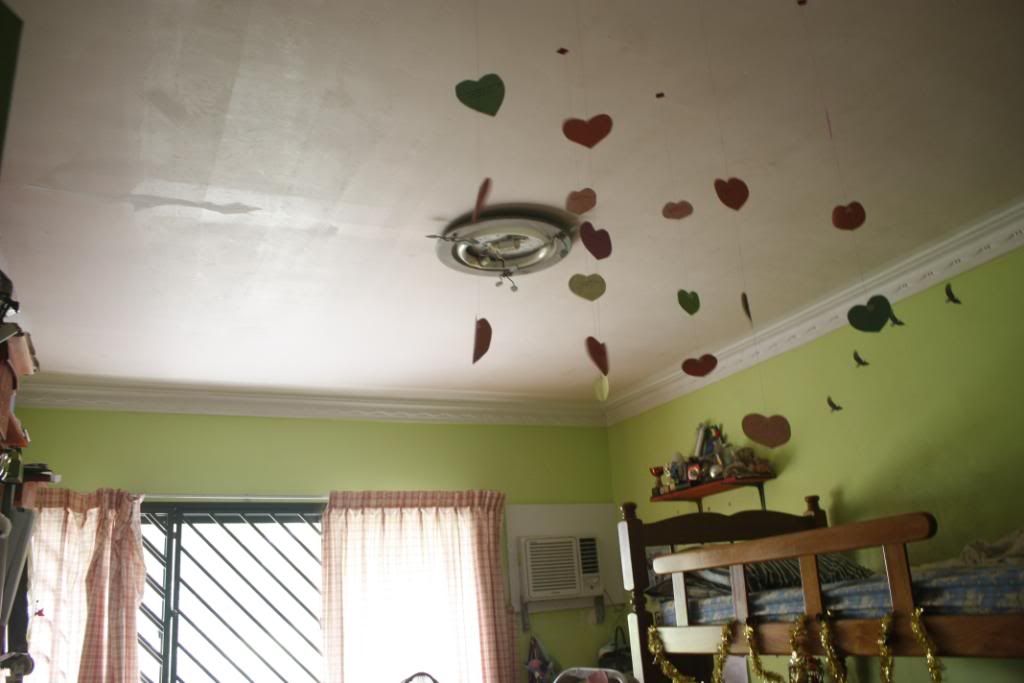 This is during my repapration (Hanging the hearts). Thus, little stringed hearts hung.
We had dinner first (we didn't finish half the fd. LOL.)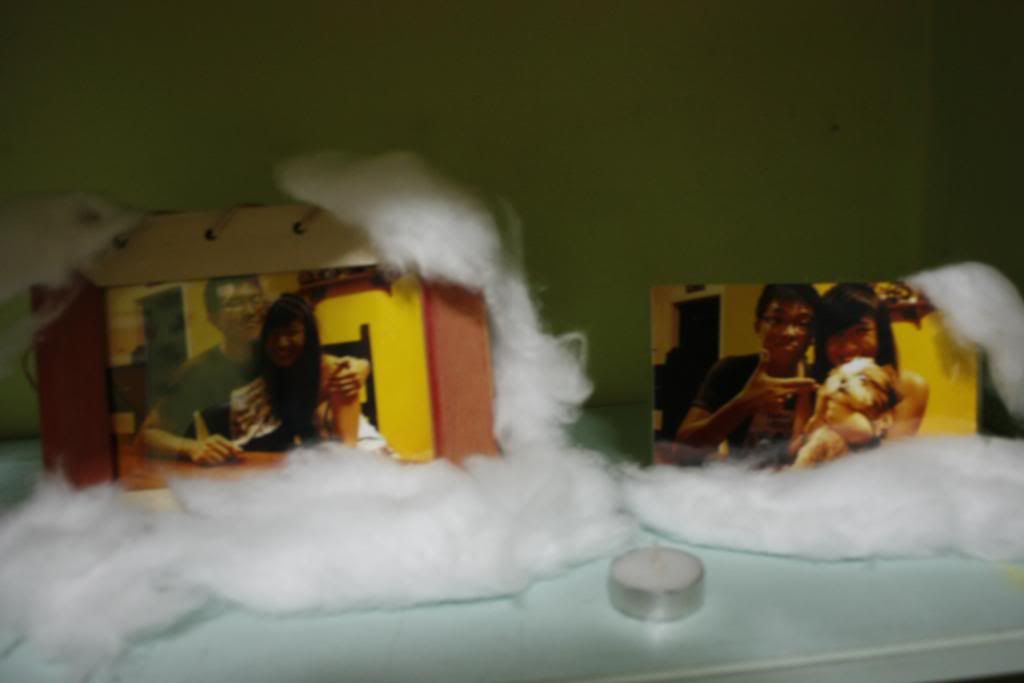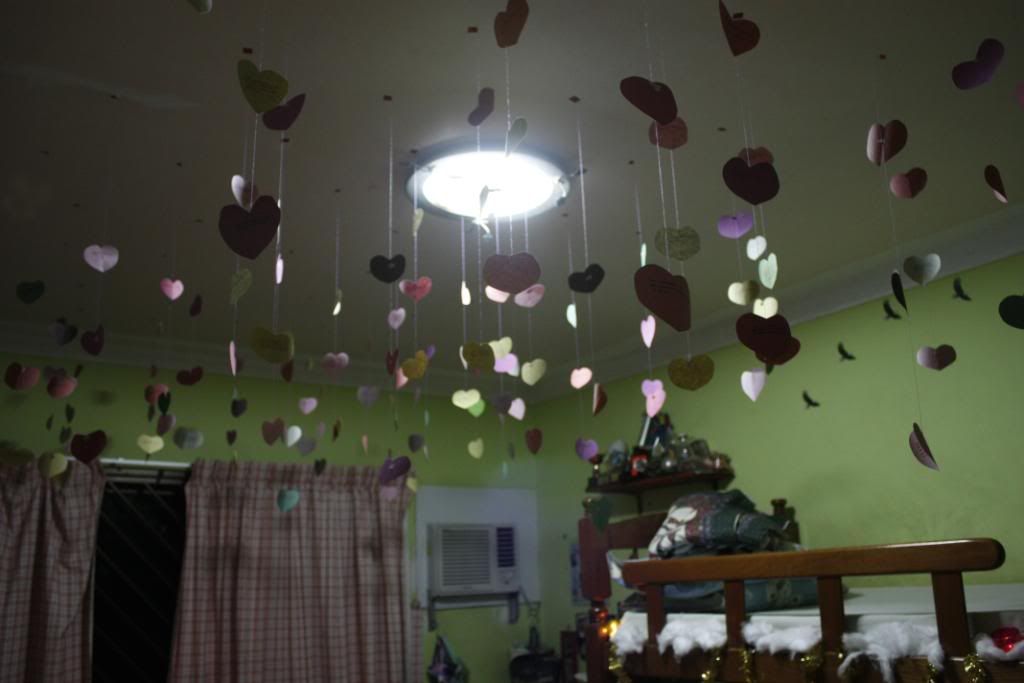 Hearts all hung on the ceiling.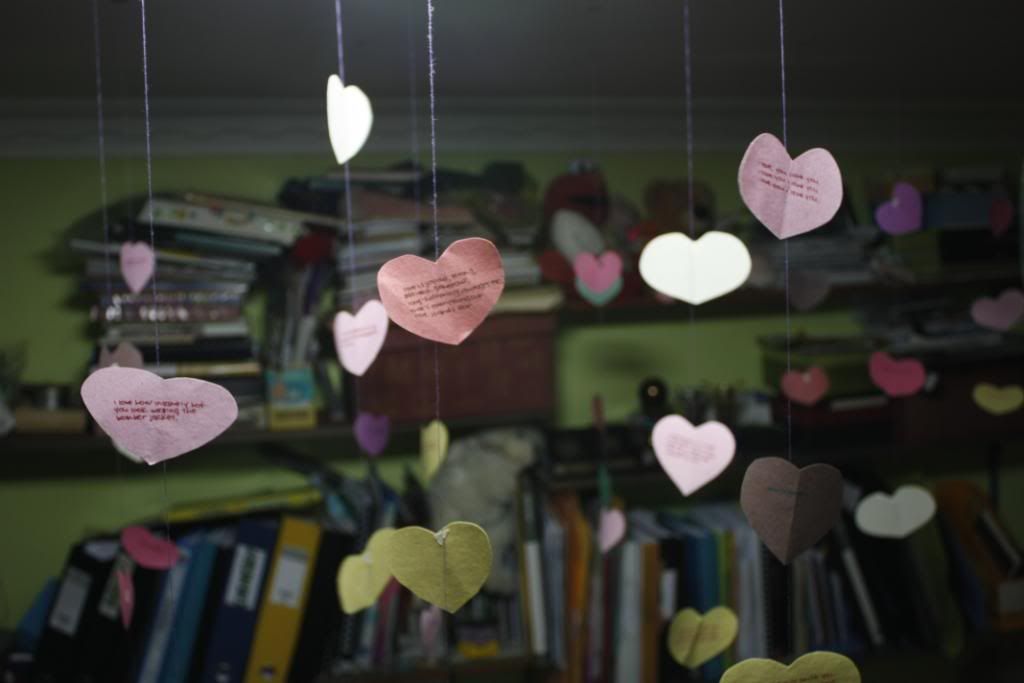 Every heart has a note (: Diff note.
Self drawn, coloured & decorated Christmas tree. The cotton wool on my bed suppose to be fake snow. Lol. With hung bells (: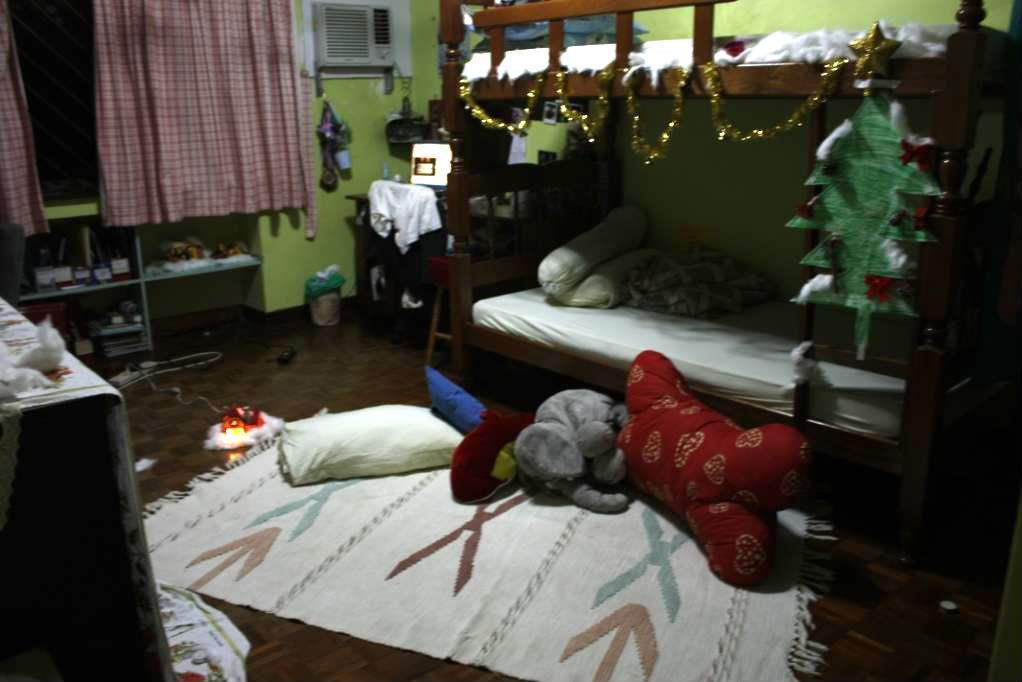 I placed the carpet & some pillows on the floor to make it look more cozy (:
Lited candles everywhere (: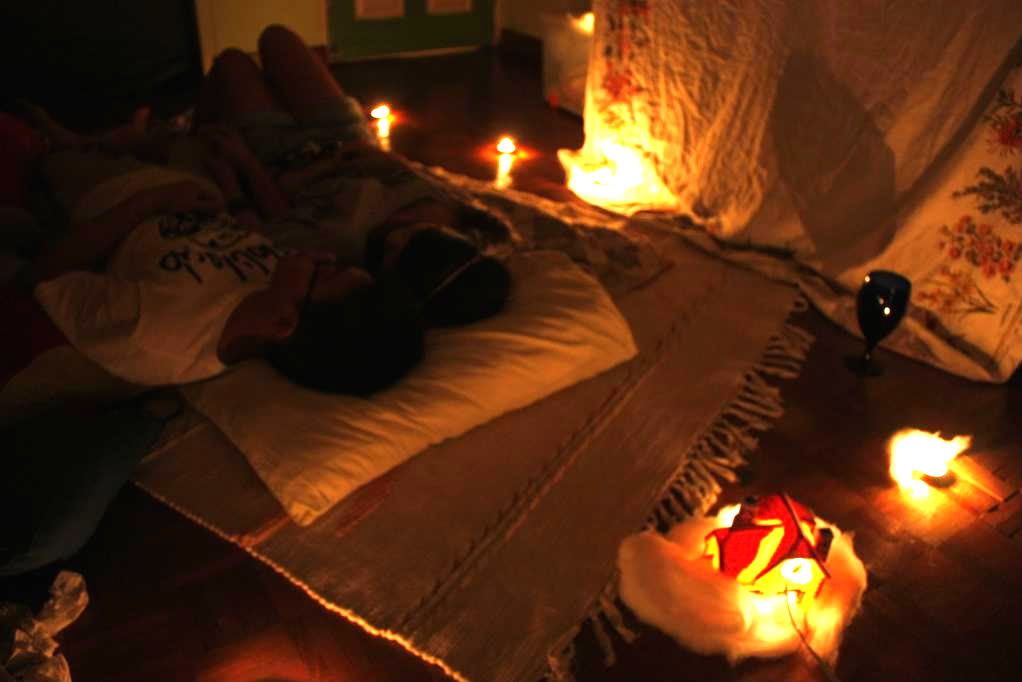 We lied on the carpet & js looked up at the numerous hearts hung on the wall. It was beautiful (: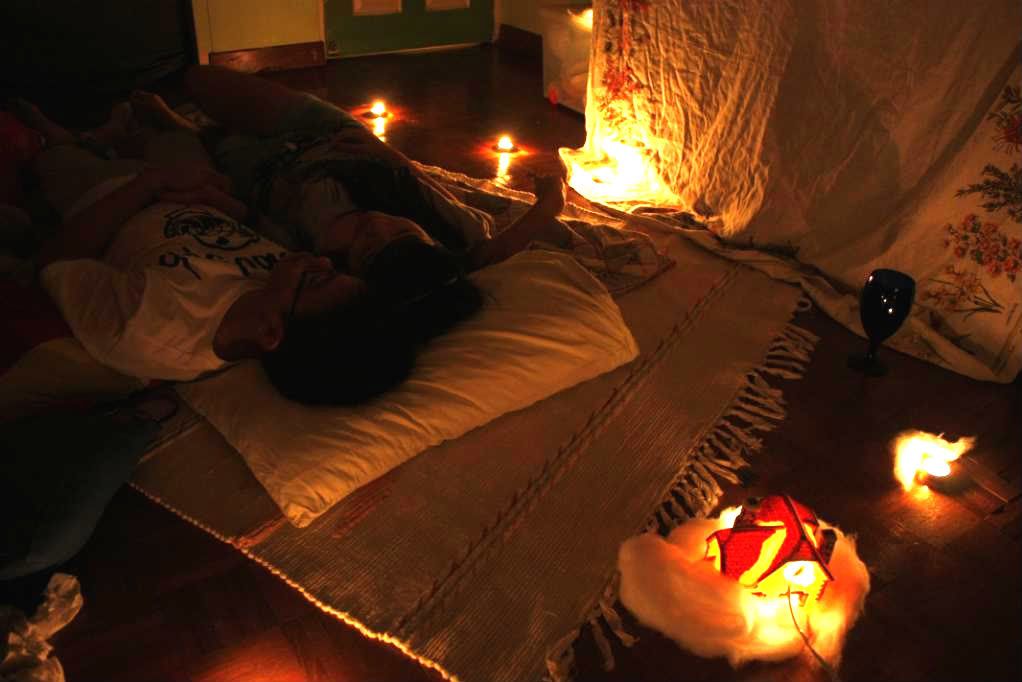 We js laid side by side, looking up at the hearts & spent our time talking. (: It felt awesome lying beside him ^^
Worth all my effort spent doing all the prepration! (: